I believe I speak for all of us when I say that a summer of fun is long overdue. I've been dreaming about "vaxications" for months and cannot wait to spend the summer by the water soaking up the sun. I actually leave on Sunday for the West Coast and have been going through my packing list to make sure I have everything I'll need. From the best sunscreen to a good self-tanner, I've been doing a lot of research. One non-negotiable? Finding the best beach towels.
A good beach towel is a multi-purpose item—it will of course dry you off, but can also serve as a picnic blanket, a wrap, and even a rug.
It's important to me that a beach towel easily shakes off all of that pesky sand from the beach, and, since I suffer from over-packing syndrome, will also fit nicely in a suitcase or beach bag. In preparation, I asked our editors to share their best beach towel picks to help me prep for my summer adventures, and I can confidently say that we have created a trustworthy list of the 10 best beach towels on the internet. Read on for our picks and comment your faves below. 
Why We Recommend It: I love a Turkish-style towel for the beach. A few years ago, a friend gave me one as a gift at a bachelorette party and I've never looked back. They're super lightweight so they dry incredibly quickly and don't take up much space in your beach bag. This leaves plenty of room for sunscreen, a trashy novel, a water bottle, and most importantly, snacks! I also am partial to the aesthetic and find the kicky fringe to be absolutely delightful. I like to imagine that I'm laying on the Riviera, luxuriating with a glass of champs in hand even if I'm really just swatting pigeons away along the East River. It also works perfectly as a picnic blanket for one! — Lourdes Avila Uribe, Contributing Editor
Why We Recommend It: Between trips to Barton Springs, hangs at Zilker, and boat days on Lake Austin, beach towels are one of those items I always struggle to keep up with. Despite my best efforts, they tend to get lost, ruined, or mysteriously walk off with one of my friends. I'm always on the hunt for affordable options that are still cute, and these lookalike Turkish towels from Amazon are a steal. They are under $12 a piece and come in almost every color imaginable. Plus they're thin and easy to bring on trips! — Michelle Nash, Senior Producer
Why We Recommend It: These towels are closer to a beach blanket, not only are they beautiful but they are completely durable too and 100% Turkish cotton. They're also thin so they roll up nicely and fit in the beach bag. I also like that two can fit our family of four. – Brandy Joy Smith, Motherhood Contributor
Why We Recommend It: You don't have to be at the beach to enjoy this stunning towel. Designed in collaboration with artist and illustrator Isabelle Feliu, these towels are incredibly beautiful while also being super lush thanks to a terry 600 GSM back and a velour soft front. You essentially get to lay down on a piece of art. — Sacha Strebe, Deputy Editor
Why We Recommend It: Doesn't this beach towel make you feel like you're in the French riviera? While some of us can't go this summer, we'll be laying in the sun dreaming about the day we can. — Sacha Strebe, Deputy Editor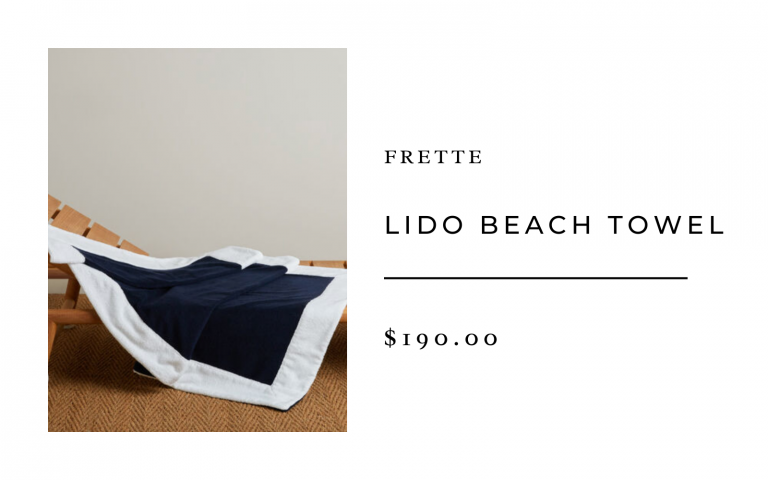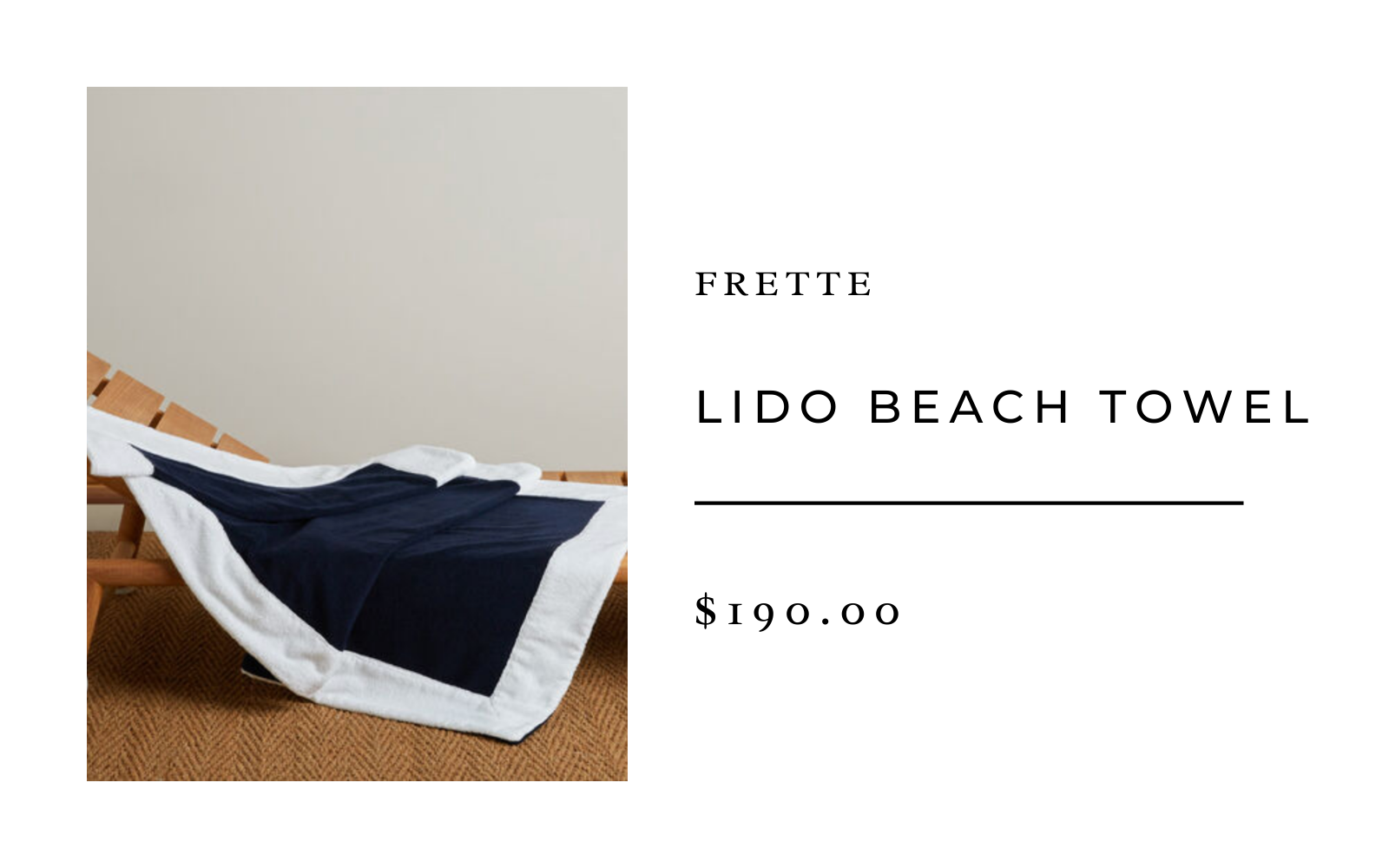 Why We Recommend It: If you want to take your beach towel experience to another level, then invest in this super luxurious towel. It's made from ultra-soft and absorbent terry cloth—it's also a generous size at 39 x 71 inches so it almost looks like a chic rug. It's perfect for beachside, poolside, or backyard lounging. — Sacha Strebe, Deputy Editor
Why We Recommend It: This is the best beach towel for travel. It is lightweight and easy to pack and transport in your suitcase or beach bag, while still being absorbent. We got a bunch of these for my sister's birthday dinner on the beach and they were the perfect towel, wrap, and beach blanket all in one. They carry every color you can imagine, so everyone can pick out their favorite. — Bridget Chambers, Editorial & Social Media Intern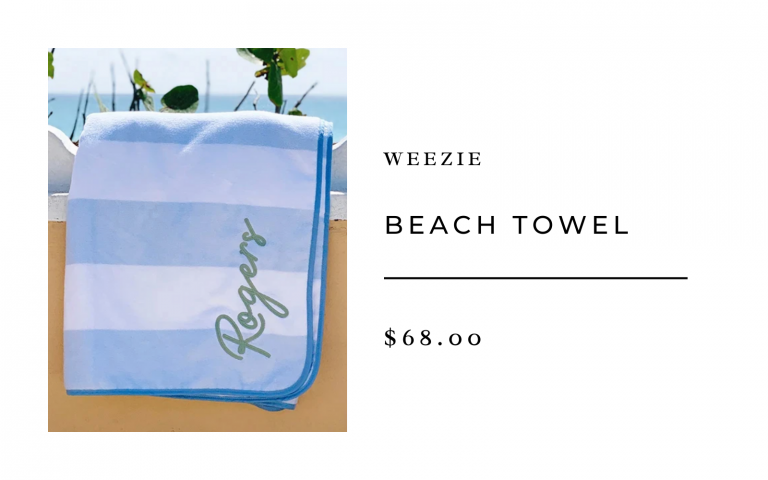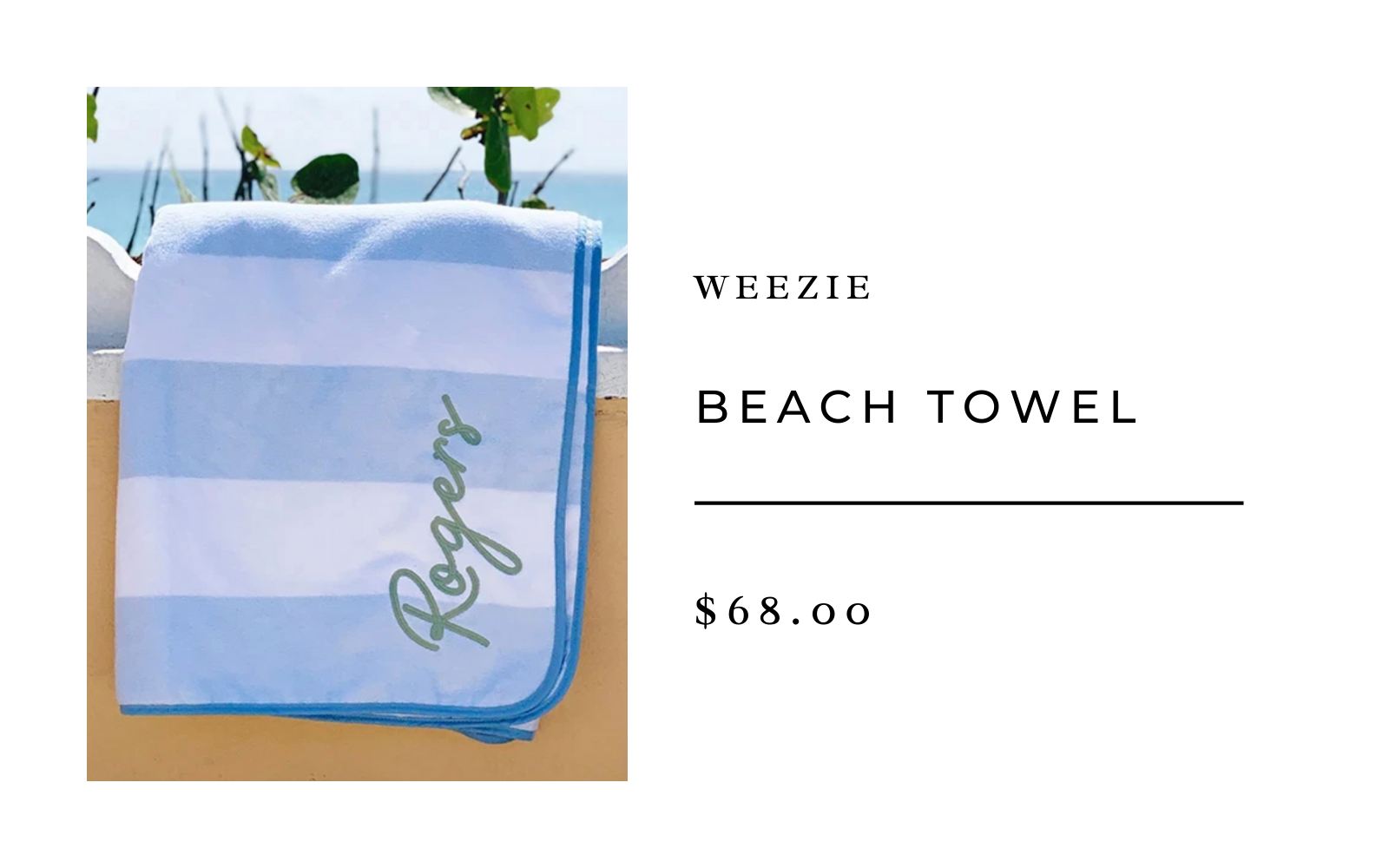 Why We Recommend It: All of Weezie's towels are extra soft, and this beach towel is no exception. It is so oversized and plush that you'll want to lay on it all day. They also offer embroidery, so you can customize all of your towels and keep track of them. These make great gifts, as well. — Bridget Chambers, Editorial & Social Media Intern
Why We Recommend It: Whenever I'm struggling to find the perfect gift for someone, I scroll through Mark & Graham's website for inspiration. I came across these gorgeous beach towels and am now obsessed. These beach towels are so soft and absorbent and have the cutest tassels and monogram options. — Bridget Chambers, Editorial & Social Media Intern
Why We Recommend It: After having a mismatch of towels we'd grab when headed to the pool or beach, I decided to buy a matching set of them. Available in blue or gray, I love the thin stripes, slight fringed edge, and soft absorbent toweling. At less than $20, they're simple, timeless, and now, our go-to! – Hannah Zahner, Beauty and Wellness Editor
Missing your favorite? Comment below to let us know!