If your carefully honed skincare routine includes a serum—and if not, consider our favorites—you know the nourishing benefits those little vials contain. In addition to being packed with antioxidants and other active ingredients, the best serums leave your skin visibly brighter, firmer, and gorgeously hydrated. It's a beautiful thing, so why wouldn't you apply that same level of pure goodness to your hair? Your strands deserve a smooth, shiny boost from the right serum—which is why we rounded up the best, expert-approved hair serums for damaged hair.
Of course, if you're familiar with serums for your skin, you know that not all tinctures are created equal. So, to aid us in our search for the best serums to coat our precious locks, we tapped celebrity hairstylist Ricky Mota for insight to instantly soothe your damaged hair—and how to keep it healthy. From how to prevent damage to the best brush when tangles strike, explore our serum-sealed guide to handling damaged hair.
Featured image by Riley Banks.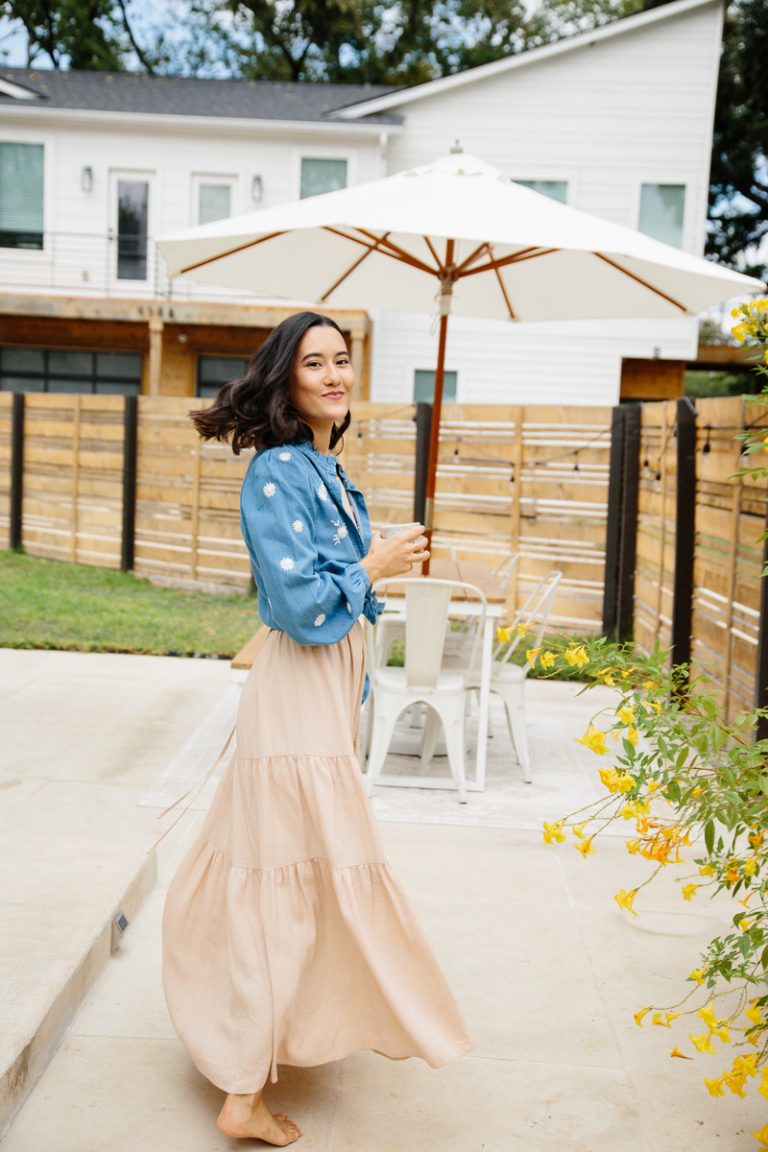 First Thing's First, What Causes Damaged Hair?
"There are many factors that can cause hair damage, including UV and visible light or salt and chlorine water," Mota explains. "Also, using excessive heat and hair coloring always creates some damage to hair."
How Do You Prevent Hair From Getting Damaged?
Even though serums can work wonders for sealing up split ends, shielding against humidity, and softening strands, dialing back the damage will allow your hair to shine even more.
"First and most important is knowing that hair is very fragile when it's wet, so being gentle with our hair is key," Mota shares. "It is always important to have a good shampoo and conditioner as a base and apply heat protection product when using any hot tools."
What is the Best Brush for Tangled Hair?
We've all been there. You're running your fingers through your glorious mane only to discover a rough tangled knot at the nape of your neck. Before you reach for the scissors in an act of desperation, consider Mota's go-to brush.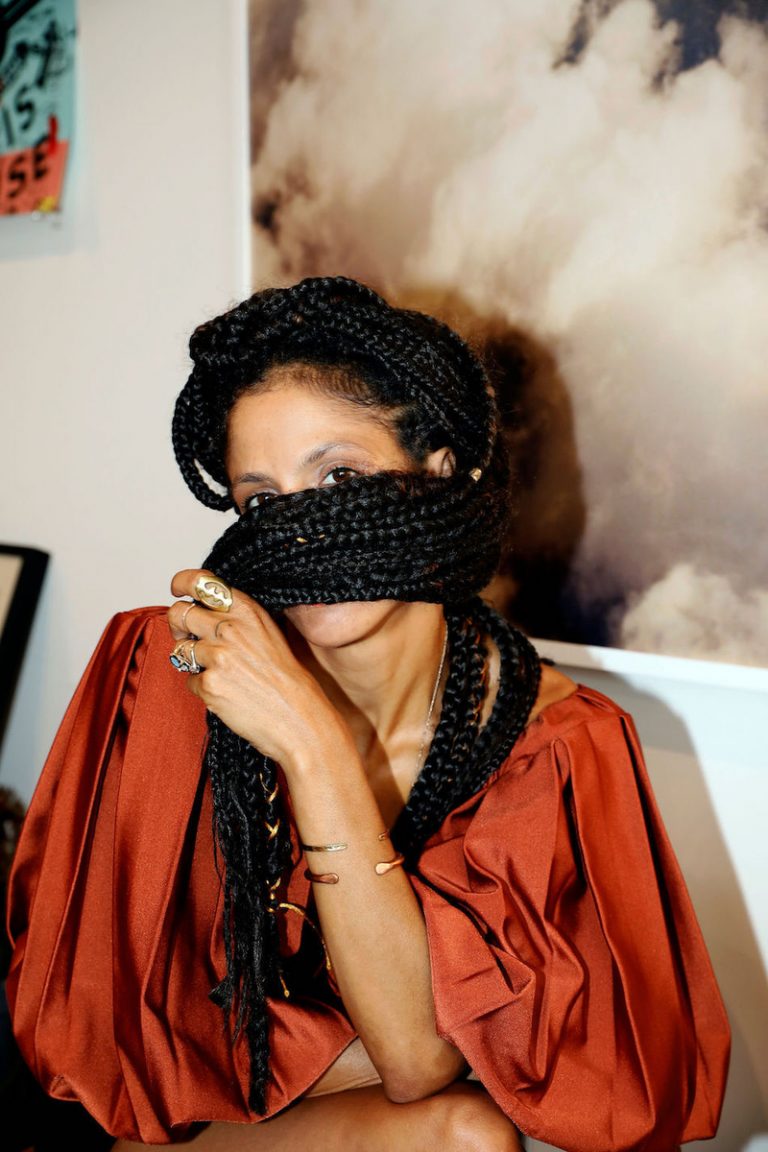 How Are Serums Good For Damaged Hair?
Like their skincare counterparts, hair serums are able to deliver a high concentration of potent active ingredients and are fantastic at addressing specific concerns. Stressing over split ends? The right formula can seal them right up. Frustrated with frizz? A styling serum will set things straight. Hair serums can also promote shine, enhance curls (or straight locks), tame tangles, and protect against humidity.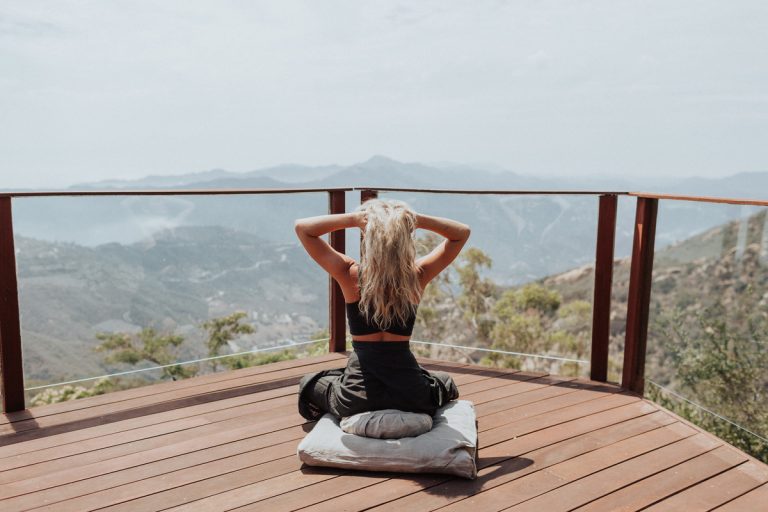 What Ingredients Are Best for Repairing Damaged Hair?
Formulations can address specific concerns like frizz or added shine, but there are certain nourishing ingredients all great hair serums should have. Because if it's dry, damaged hair you're dealing with, locking in moisture is the name of the game.
Keep your eyes peeled for humectants (glycerin, hyaluronic acid) that draw in moisture from the air and emollients (ceramides) to smooth and soften strands.
Mota is a big fan of Olaplex products because of the brand's patented ingredient: bis-aminopropyl diglycol dimaleate. Formulated to repair and protect bond damages in your hair, the molecule is particularly useful for bleached or color-treated hair.
While keeping an eye out for the good stuff, you'll also want to steer clear of sulfates—a moisture-stripping surfactant that can leave hair dry and brittle.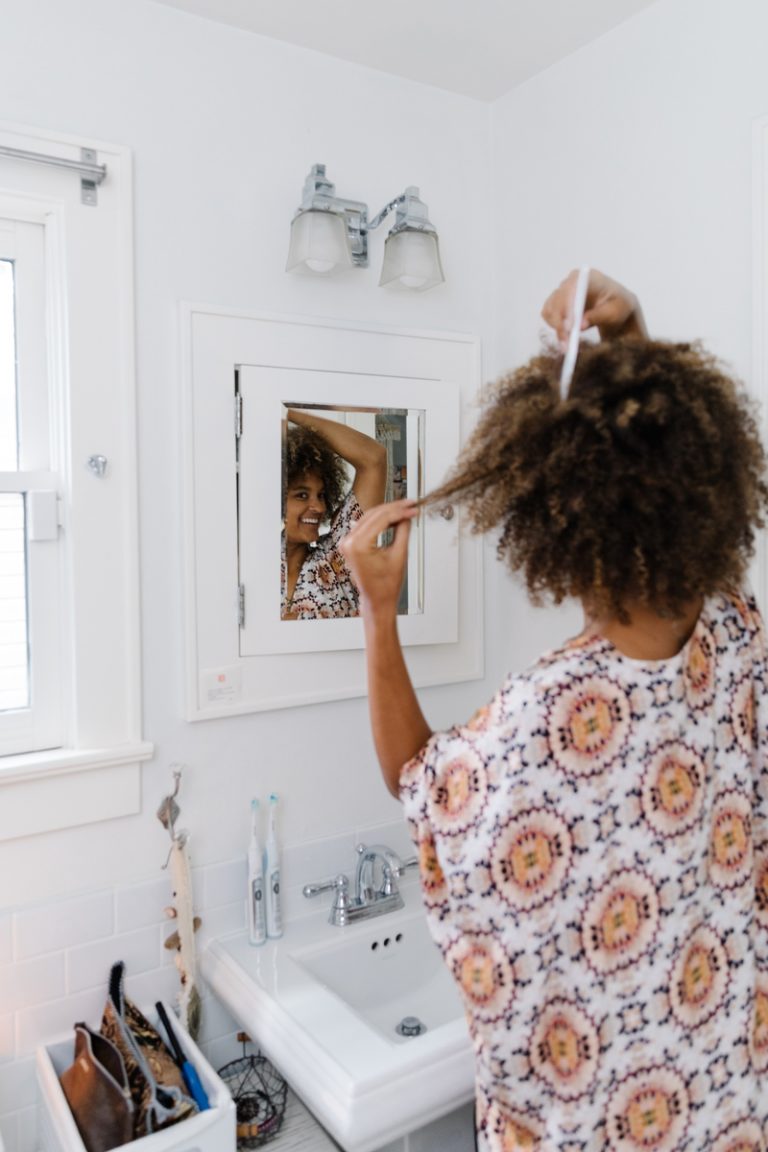 What Are the Best Serums for Damaged Hair?
Looking for a lineup of the top hair serums on the market today? Restore shine, enhance your natural curls, and most importantly, bring dry, damaged hair back from the brink with the following favorites.
Best for All Hair Types: Biosilk Silk Therapy Original Cure
It's hard to find a hair concern that this beloved, all-around product can't address. Armed with panthenol, dimethiconol, and alkyl benzoate, the lightweight formula fills in the voids in your cuticles to smooth hair and prevent future split ends. Shake well and let the healthy silkiness commence.
---
Biosilk Silk Therapy Original Cure, $22.99
Best for Fighting Frizz: Olaplex No. 7 Bonding Hair Oil
Mota is a fan of the entire Olaplex line, but the bonding oil is his favorite hair serum to use on dry or wet hair. The lightweight formula protects color, fights frizz, and gives hair a healthy overall boost.  
---
Olaplex No. 7 Bonding Hair Oil, $28
Best for Shine: COLOR WOW Pop + Lock Frizz Control + Glossing Serum
This oil-and-serum hybrid is a favorite among hairdressers for a reason. In addition to getting strands ultra-glossy, the unique product features Ethylhexyl salicylate, which helps protect from damaging UV rays.
---
COLOR WOW Pop + Lock Frizz Control + Glossing Serum, $20
Best for Split Ends: Iles Formula – Haute Performance Finishing Serum
Designed to protect all hair types from environmental stressors, this serum is what helped put Iles on the celebrity-approved hair care map. With the good-for-you fatty acids of tucuma seed butter, volume-boosting vitamin B5, and breakage-reducing panthenol, the buzzy formula seals up stubborn split ends and leaves them silky smooth.
---
Iles Formula – Haute Performance Finishing Serum, $50
Best for Chemical and Heat Damaged Hair: K18 Leave-In Molecular Repair Hair Mask
This one is a favorite among the Camille Styles team. The unique, mask-like serum, which infuses strands with amino acids and keratin proteins, deserves all the buzz it gets. "It helps mend shattered cuticles so your hair can appear more healthy and lush," hairstylist Sienree Du told us last year.
---
K18 Leave-In Molecular Repair Hair Mask, $89