As someone whose combination skin occasionally goes to the dry side, I'm often asked by beauty experts, "You have a good serum, right?" The answer, now, is of course. How dare you suggest I would be so reckless! Truthfully though, it took a few years for the importance of the best hydrating serums to truly—pun intended—sink in.
So, before I get into our breakdown of serums that pack the most moisturizing punch, I thought I'd give a little refresher on why serums belong in your daily routine in the first place.
Ahead, top Dallas aesthetician Natalie Burt addresses all our most burning serum questions before providing her recommendations on the best transformative formulations for every skin type (mature, sensitive, etc…) and concern (acne, hyperpigmentation, etc…).
Featured image by Winnie Au.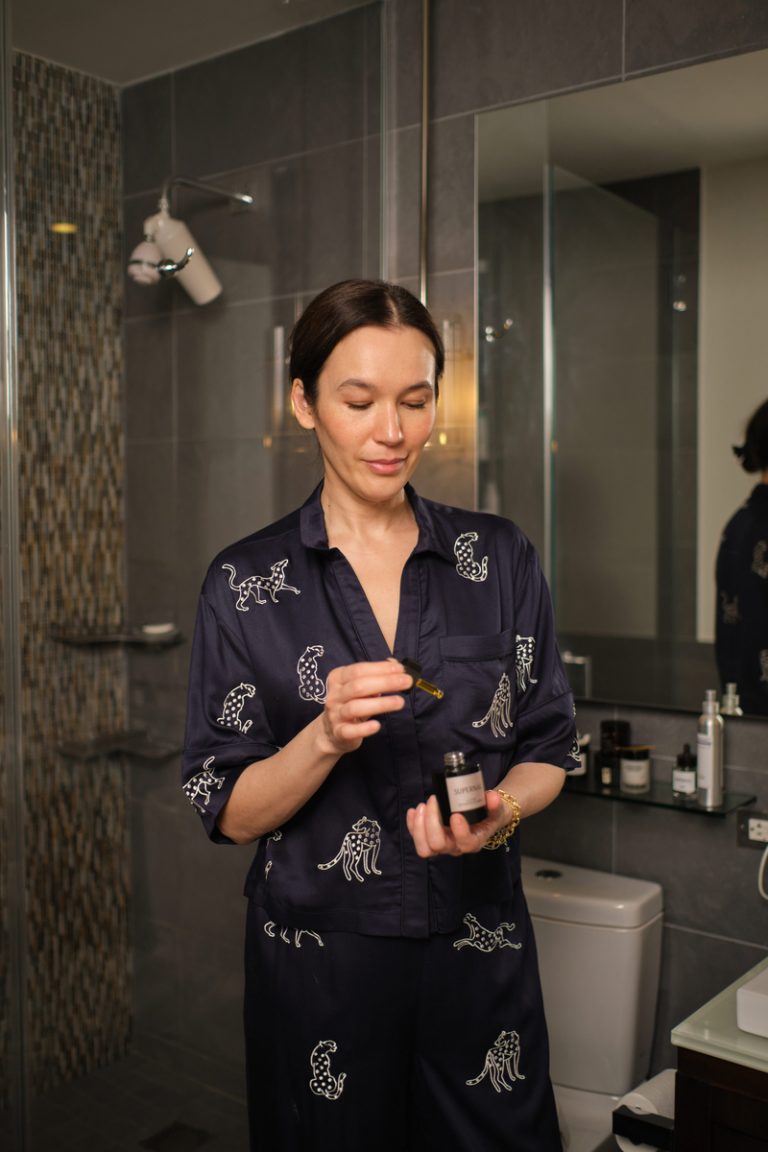 The bottom line: do not sleep on the best hydrating serums, truly one of the hardest-working products in any great routine and the easiest way to tailor your regimen to your unique skincare needs.
Are hydrating serums necessary in addition to a moisturizer?
It's been said that all you really need in life is a good cleanser, moisturizer, and sunscreen in the morning. And while that's undoubtedly true, the three-step routine is the most bare-bones version of what your skin needs. Consider it "Level 1" on your journey to formulating your perfect, personalized beauty regimen—an excellent starting point. But if you're looking to give your skin even more love and nourishment, adding a hydrating serum is an excellent way to level up your routine.
What exactly are serums?
"Serums are lightweight formulations with higher amounts of active ingredients to target many skin conditions," Burt explains. The powerful formulas often feature concentrated amounts of vitamin C, antioxidants, hyaluronic acid, retinol, azelaic acid, and more.
OK great, but couldn't you just invest in a hardworking moisturizer?
"Serums are thinner and penetrate the skin to address concerns while moisturizers and creams are thicker and work more on the surface of the skin," Burt shares. "Serums can target skin concerns while a cream will help seal those actives into the skin. They really are the powerhouse of products when it comes to your routine."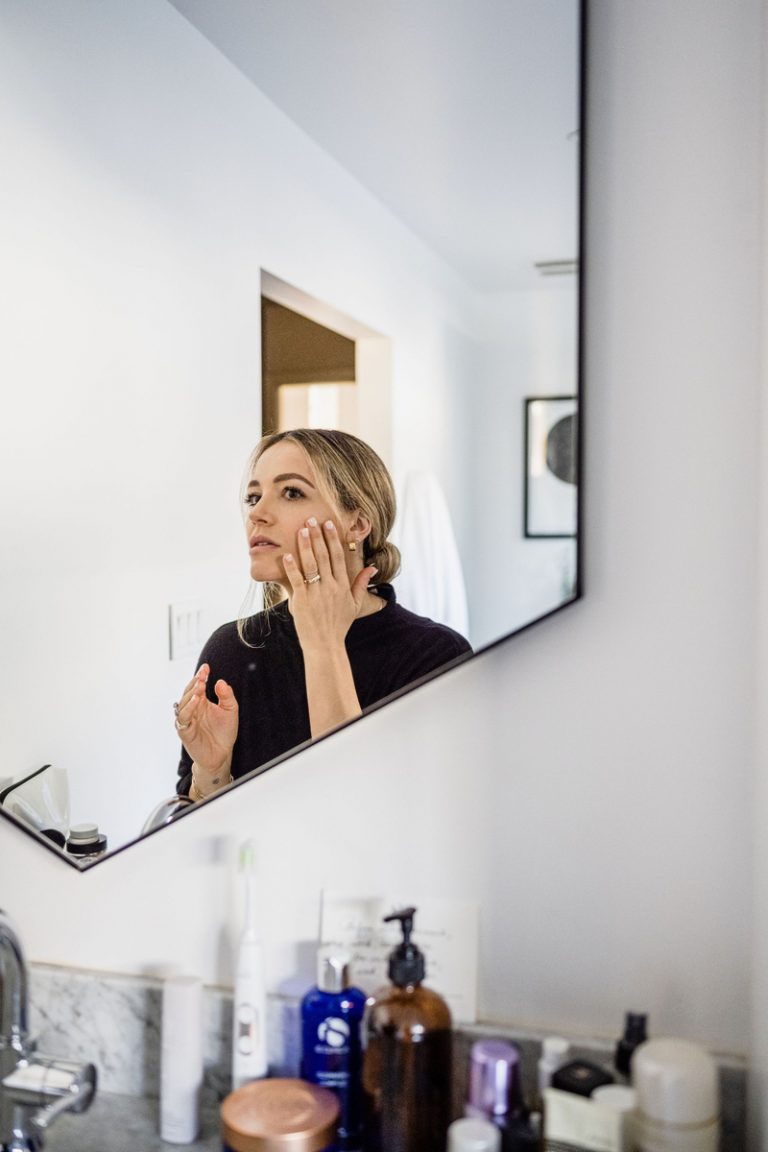 Where does a serum belong in your routine?
While there can be some debate as to the correct order of beauty operations, the general rule is: cleanser, then serum, then moisturizer. When in doubt, apply your products from thinnest to thickest.
"For example, in the mornings I cleanse, pat my skin dry, apply a vitamin C serum by pressing it into my skin before applying moisturizer and then SPF," Burt adds.
What is the best way to apply a serum?
It's easy to start slathering on your skincare products with abandon, but there is an art to the application. Burt recommends applying a few drops to clean fingertips and quickly pressing them into the skin for maximum absorption.
"I see a lot of people taking the applicator and putting it right on the face to apply serums which can risk contaminating your expensive products," the aesthetician adds. "An important tip is to press serums into the skin instead of massaging them in. We want to ensure these active ingredients are going into the skin and not into our fingers or palms. So, press into the skin and you can then massage in any residual left on the surface."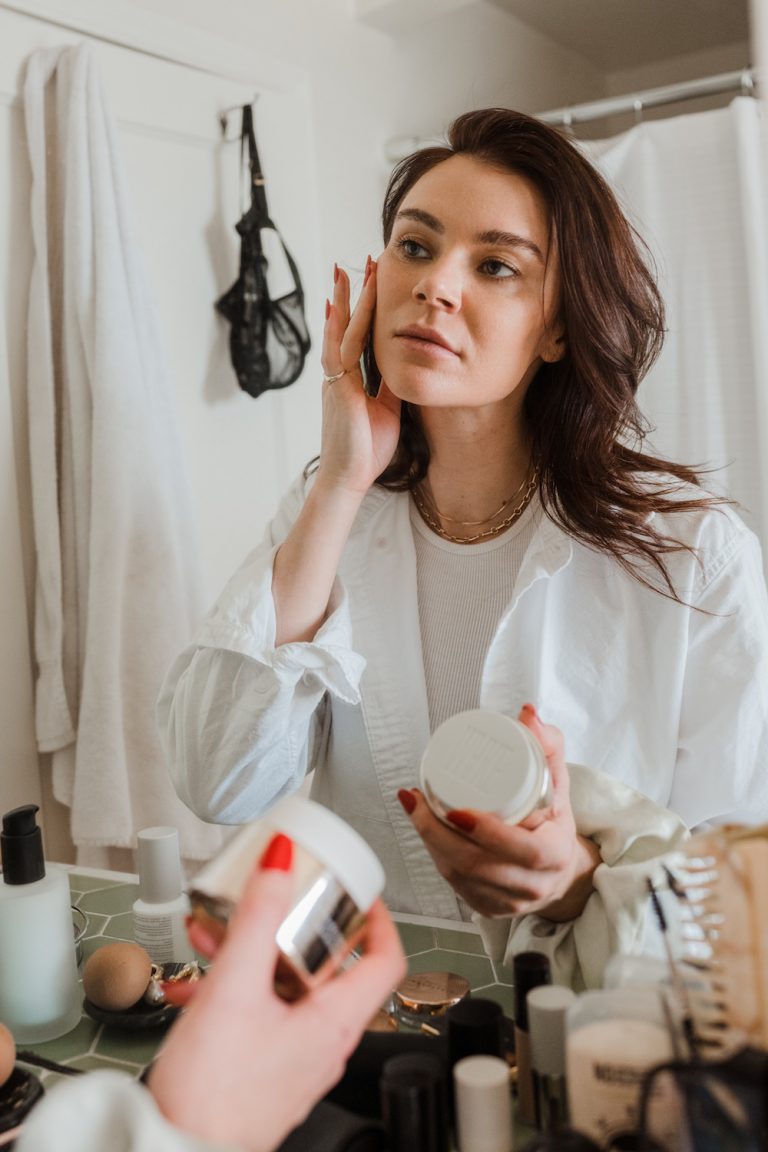 Which are the best hydrating serums, depending on your skin type?
In general, serums are fantastic at targeting specific concerns. With things like hyperpigmentation, acne, anti-aging, and even sensitive skin in mind, Burt breaks down her top recommendations for the best hydrating serums currently in the game.
BEST FOR SENSITIVE SKIN: Hale & Hush Soothe Essence Serum
"Hale & Hush is a line dedicated to sensitive, inflamed skin. Think rosacea and acne relief. The Soothe essence fights inflammation, reduces redness, and helps support the barrier function. In order to have healthy skin, it must begin with a strong barrier." — Burt
---
Hale & Hush Soothe Essence Serum, $49.95
BEST HYDRATING SERUM FOR MATURE SKIN: Hanna Isul Flawless All-In-One Treatment
"I love this product as a gentle alternative to retinol. This is a skin-resurfacing treatment that helps reduce fine lines and wrinkles. Myong, the creator behind this line (also my mentor) has a patented skin delivery system SOVAS-5, that packs a punch while still being gentle." — Burt
---
Hanna Isul Flawless All-In-One Treatment, $80