A basic skincare routine is all about maintenance. Cleanser, moisturizer, and sunscreen–sure, you don't need much else, but what really makes a difference lies beyond the basics. The answer to any and all of your skincare woes? Serums—specifically the best serums that can transform your skin.
Whether you're looking to prevent aging, fade hyperpigmentation, shrink your pores, or transform your overall complexion, there's a serum for you. But this important step can be intimidating to add to your routine. Where do you start? What serum is best for you? Adding the right one to your line-up is simpler than it seems. Serums are not all inaccessible or unaffordable. In fact, the best serums are simple, effective, and come at a great price point. With a little research, you can find the best serums for your budget and your skin.
Feature image by Michelle Nash.
My favorite part of my skincare routine is applying my serums. Other parts of my routine are pretty set in stone. I stick to the same cleanser, toner, moisturizer, and sunscreen basically every day. Serums are the part I get to mix up depending on my skin concerns or mood. Occasionally I'll opt for something soothing, or maybe I'll choose something intense. When I feel a breakout coming on, I focus on exfoliating and reparative serums. And some days I just want something that smells good. But it can get a little pricey to curate an expansive serum routine. The solution: stocking up on specific serums to target specific concerns. The good news? This can be affordable and accessible.
To discover what makes an actually good serum, I tapped Natalia Vardugina, the Head Esthetician of Katini Skin. As a licensed esthetician with over five years of experience, Vardugina works with her clientele to develop curated skincare routines and educate them about proper skincare formulations and ingredients. If you're spring cleaning your routine, looking for new products to take your skin to the next level, or targeting new concerns, there are exciting solutions that won't break the bank. Keep reading to discover some of Vardugina's favorite serums—plus a few of my own, beauty editor-approved, tried-and-true picks.
What is a face serum?
Just so we're all on the same page: a serum is a product that contains a high concentration of active ingredients to address specific skin concerns. "Serums are packed with low-molecule-sized active ingredients that help to penetrate deeper into the skin," Vardugina told me.
They can be water-based or oil-based. In your routine, serums should go before moisturizers. If you're layering serums, "apply your skincare products from thinnest to heaviest," says Vardugina. "Start with a lighter, water-based serum and then layer any additional thicker, oil-based serums or moisturizers."
How do serums support glowing skin?
According to Vardugina, serums are a great way to boost your skin's glow. "I always say to my clients that serum is a must-have in any skincare routine—it's like a boost for your skin." Every serum is unique, just like your skin. So they're usually not one-size-fits-all products. "It is important to pay attention to a serum's formulation in order to find the one that is the best fit for you."
What ingredients make the best serums?
According to Vardugina: "Serums can contain a variety of nourishing ingredients, some of the most popular ones being hyaluronic acid, lactic acid, and vitamin C. There are also many plant-based ingredients that beautifully hydrate the skin and support a glowing complexion such as quandong, apricot oil, and wheat germ."
Finding the right one for you means understanding what your skin concerns are, what your skin goals are, and how they work in your overall routine. If you're battling pigmentation, opt for ingredients like vitamin C, azelaic acid, niacinamide, and more. If you're addressing dryness, try a mix of hydrating and exfoliating ingredients.
Can you use a serum every day?
Vardugina offers up an enthusiastic, yes! "I'd suggest using a serum twice a day," she says. "You can have different serums for your morning and night routines. In the morning, I recommend using a serum that is targeting hydrating and will brighten the skin so that you have a beautiful glow throughout the day. A serum that includes vitamin C or hyaluronic acid would be good for this. At nighttime, use a serum that focuses on repairing and nourishing the skin – for nighttime serums, I love products that contain plant-based ingredients like Kakadu Plum and Macadamia as these are full of anti-inflammatory elements that protect and renew the skin from environmental damage."
This combination of daytime active ingredients and nighttime soothing ingredients is the perfect combination to get started. It makes sure you're protecting and replenishing your skin as the actives work their magic.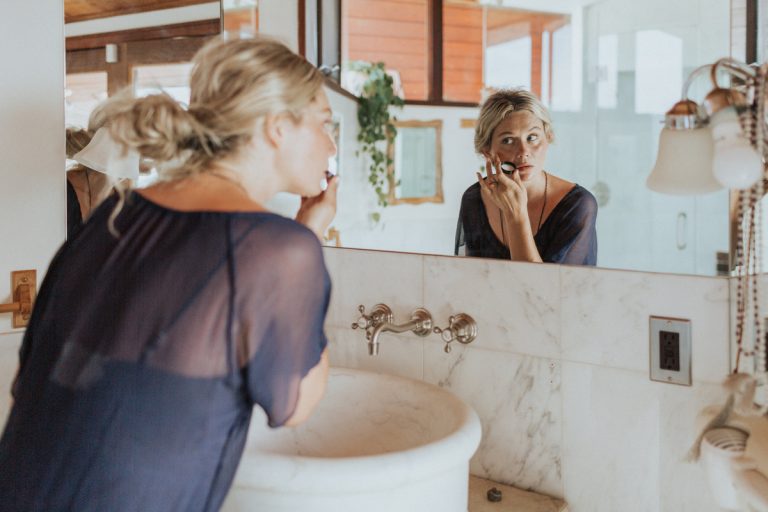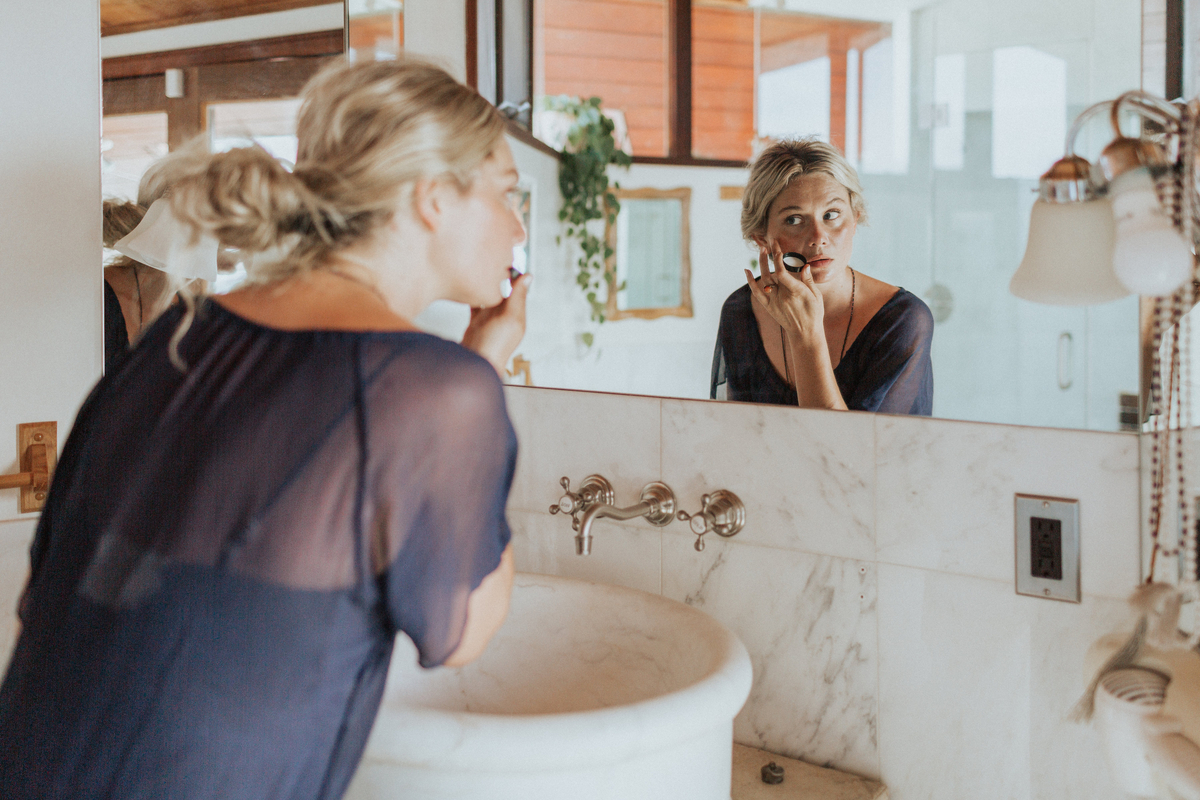 How do serums and moisturizers work together?
One thing to remember: serums are not moisturizers. They're a separate, extra step that works with moisturizers to give you your best skin.
"Serums are great for targeting a specific skin concern such as dullness, redness, or irritation," Vardugina defines. "Moisturizers help to protect the outer layer of the skin from UV rays and pollutants, while also working to reduce transepidermal water loss to keep your skin hydrated. The best way to layer these products in your everyday skincare routine are to make sure your serum goes on first, then apply moisturizer to give your skin the opportunity to absorb the active ingredients."
The best serums are the ones that work for you. Luckily, this can include affordable serums, too. Just make sure to shop for your skin type. Here are some of the best serums out there for every skin type and skin concern—all for $75 or less.
Best Overall: Katini Skin Soleil Day Serum
Vardugina says this is the be-all and end-all of your routine. She calls it "the essential daily vitamin booster prepping your skin for a youthful and radiant glow. This is great to use in the morning as the final step of your routine."
---
Katini Skin Soleil Day Serum, $75
Best Calming: Dr. Jart+ Cicapair™ Tiger Grass Serum
Dr. Jart+ is known for its range of barrier-strengthening, deeply nourishing products—and this serum is no exception. Slather this ceramide-rich serum onto your skin to soothe sensitivity, calm redness, and provide relief and restoration to your skin.
---
Dr. Jart+ Cicapair™ Tiger Grass Serum, $49
Best for Dryness: Klur Immersion Serum Concentrate
Thirsty skin, drink up! This is the most hydrating serum you'll ever put on your face. Made with highly concentrated vitamins, it protects skin from dehydration by encouraging water retention without clogging your pores. Replenish your skin barrier and enjoy hydrated, healthy skin in a bottle.
---
Klur Immersion Serum Concentrate, $70
Best for Large Pores: Three Ships Beauty Glow Jojoba Oil Serum
Get rid of the idea that oily skin means you shouldn't use moisturizers or oils! In fact, using oil-based products helps your skin regulate oil production. According to Vardugina, this jojoba-based serum helps "to minimize pores and reduce excess oils, leaving your skin with a supple, dewy finish."
---
Three Ships Beauty Glow Jojoba Oil Serum, $31
Best Anti-Aging: The Ordinary Buffet Anti-Aging Serum
The Ordinary has amassed a deserved following for their highly-specific concentrates. My favorite is this Buffet serum. This everything-but-the-kitchen-sink concoction of peptides, hyaluronic acid, and even nutrient-dense oils comes together in the only serum you need for your anti-aging goals.
---
The Ordinary Buffet Anti-Aging Serum, $16.80
Best With Retinol: Paula's Choice Intensive Wrinkle-Repair Retinol Serum
From the same line as their famed BHA acid, this Paula's Choice serum deserves just as much glory. Its silky texture penetrates deeply into the skin to gently promote cell turnover. The mild, stabilized retinol concentration is combined with vitamin C to brighten and smooth the skin for an overall youthful glow.
---
Paula's Choice Intensive Wrinkle-Repair Retinol Serum, $37.40 (reg. $44)
Best for Acne: Juice Beauty Blemish Clearing Serum
This clean beauty favorite targets congestion with natural exfoliators willow bark and salicylic acid. Its blend of lemon acids, fruit acids, and vitamins C, B5, and E clears blemishes gently but effectively.
---
Juice Beauty Blemish Clearing Serum, $32
Best for Hyperpigmentation: Hyper Even Brightening Dark Spot Vitamin C Serum
This high concentration of vitamin C makes for a powerful tool against dark spots. Kojic acid, turmeric, and salicylic acid also help brighten and gently exfoliate for a more even complexion.
---
Hyper Even Brightening Dark Spot Vitamin C Serum, $36
Best Anti-Pollution: The Whistling Thorn Complexion Balancing Stem Cell Serum
Anti-pollution skincare gets more important every day. This serum uses ferulic acid to fight off free radicals, apple stem cells to protect from UV damage, resveratrol to undo existing damage, and turmeric to brighten. It's the gentle but powerful pollution protectant you never knew you needed.
---
The Whistling Thorn Complexion Balancing Stem Cell Serum, $54
Best for texture: Dr. Dennis Gross Skincare Advanced Retinol + Ferulic Texture Renewal Serum
Clinical strength products, spa-like results, and an affordable price point? Yes, please. They say you can't have it all, but this serum proves that you can get smooth skin without having to compromise your budget. Its combination of retinol, bakuchiol, and exfoliating acids gently but effectively slough away textured skin to reveal a smoother visage.
---
Dr. Dennis Gross Skincare Advanced Retinol + Ferulic Texture Renewal Serum, $72