In our pursuit of things that are "clean," perfume isn't always high on the list. We love to plan out healthy, nutrient-rich meals, seek skincare sans parabens, and paint our tips with non-toxic polish, but what about clean fragrance brands?
One reason we might overlook the scents we spritz is that they don't seem particularly menacing—how bad can a perfume really be? (Hint: If you don't like toxic chemicals, then pretty bad.) It doesn't help that fragrance formulations count as trade secrets in the largely unregulated world of perfume, so when you see "fragrance" on a label, there's no way of knowing exactly what ingredients it's masking. (Even "clean" is tricky to properly define when it comes to anything beauty.)
Scary? Definitely. As a girl constantly on the hunt for a signature scent, I'm right there with you. But trust and believe that a world without toxic perfumes still smells just as sweet thanks to the efforts of so many beautiful brands.
Featured image by Teal Thomsen.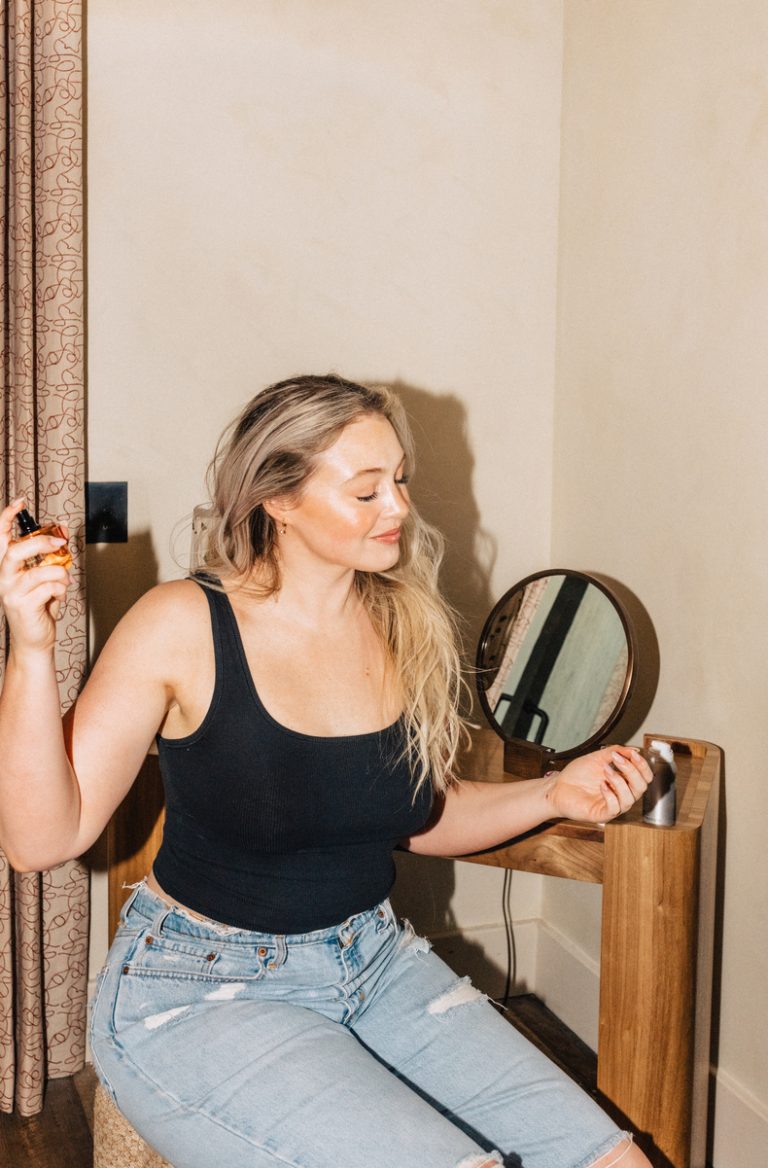 One such thoughtful perfumer: Rosie Johnston, founder of By Rosie Jane, a California-made brand that prides itself on ingredient transparency. We tapped the Los Angeles-based celebrity makeup artist and entrepreneur to answer all our burning clean fragrance brand questions.
Ahead, discover her advice for spritzing confidently, and our 10 favorite clean fragrance brands that'll make a natural perfume believer out of anyone.
What do you consider a clean fragrance?
In terms of perfumes or fragrances, "clean" generally means the product is crafted without phthalates, parabens, endocrine disruptors, or any other potentially harmful ingredients.
"To me, a perfume is considered clean if it has ingredient transparency and is made using the safest ingredients possible," shares Johnston, whose brand shares a full ingredient list for its fragrances.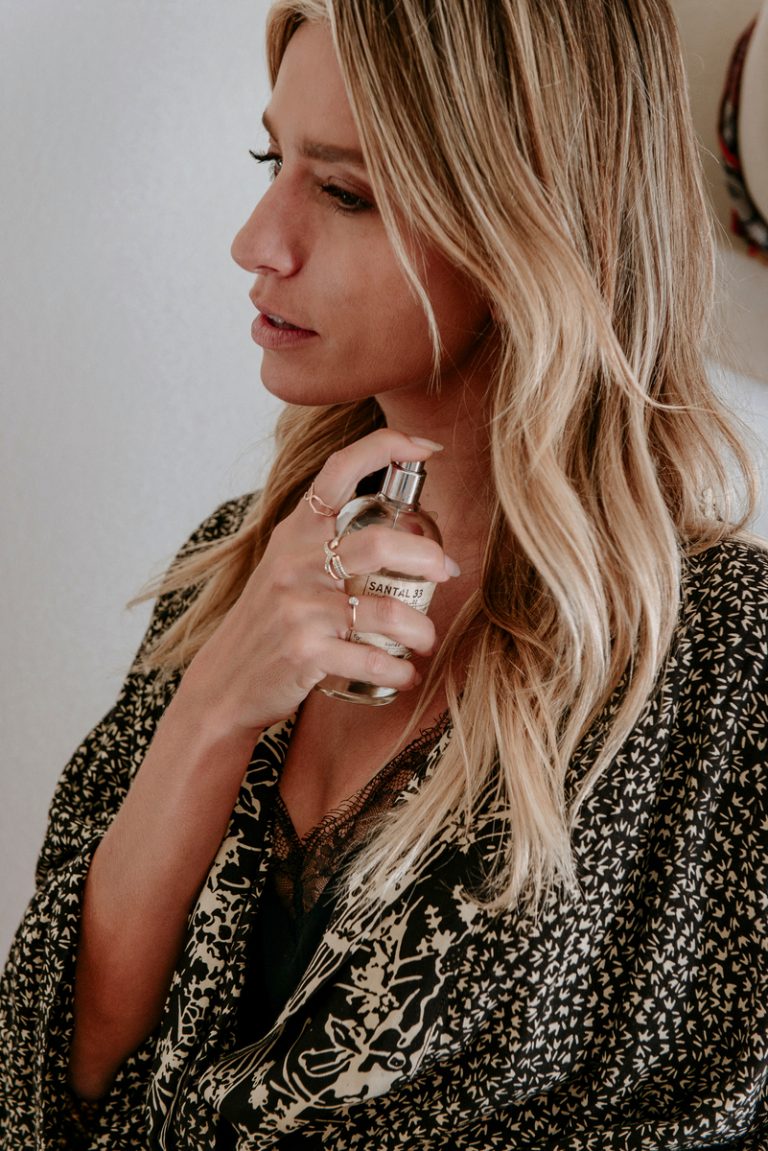 What ingredients are important to avoid in perfumes?
"Phthalates and parabens are the most common ingredients to avoid when it comes to fragrance but there are new ingredients to watch out for all the time," Johnston explains. "But most perfume brands, clean or not, do not list their ingredients. If you're looking for a clean perfume, research the brand and find one that has the values and authenticity that you are looking for."
What are some retailers you trust for purchasing "clean" beauty?
In addition to some of our favorite clean beauty retailers (like Credo or Follain), the perfumer shared some bigger companies that make natural, organic products, including clean fragrance brands, easily accessible.
"Sephora has really helped define what clean means, without making people feel bad about not going clean," Johnston says. "They are very transparent about their standards and easy to understand. Thirteen Lune for JCPenney is also really making moves in the clean space by bringing "clean" to a much broader market.
"Clean is for everyone and should be the standard no matter how much something costs," says Johnston.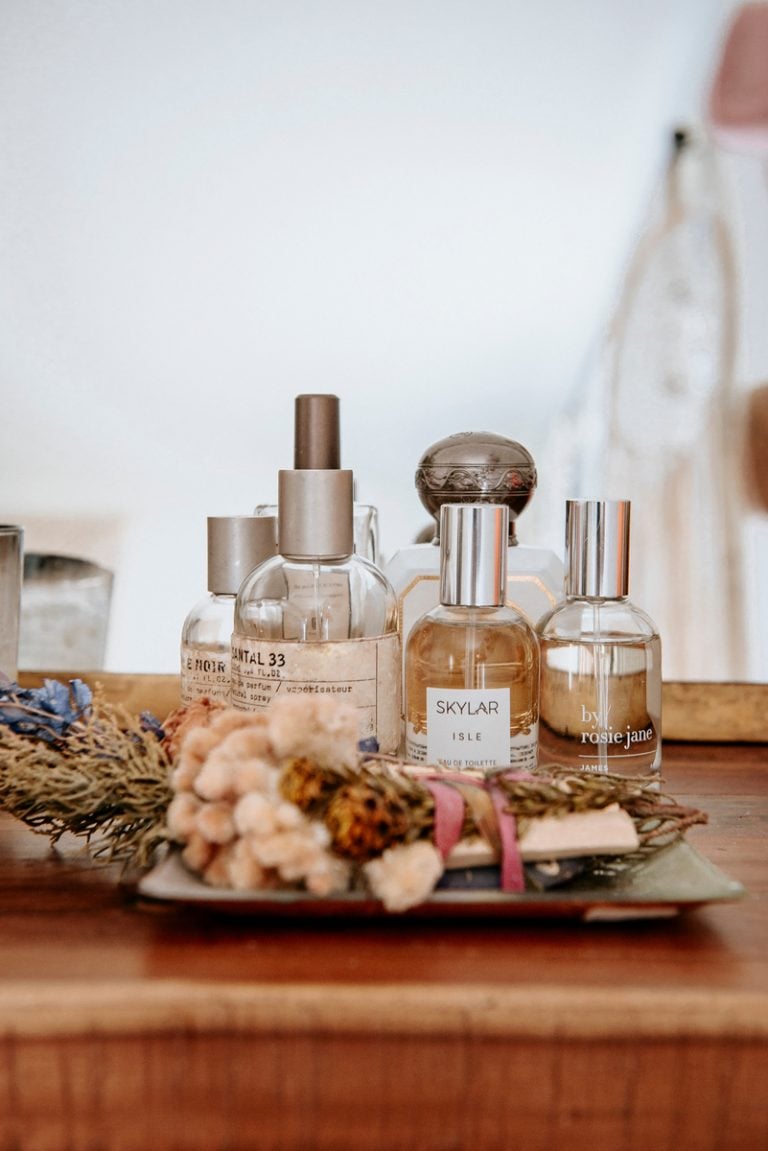 Our Favorite Natural, Clean Fragrance Brands That Smell as Good As They Are
You can trust that, in addition to being cruelty-free, all of the clean fragrance brands below are mercifully free of phthalates and parabens.
By Rosie Jane
We tapped By Rosie Jane founder to guide us in this story for good reason: Johnston's brand is as transparent as it gets about its ingredients. Hand-mixed in Los Angeles, By Rosie Jane makes clean seem effortless.
If you're just getting started on your By Rosie journey, you can't go wrong with the brand's signature scent.
Lake & Skye
Holistic wellness is baked into the ethos of Lake & Skye, a female-owned brand launched in 2015. The 11 11 scent accomplishes a true fragrance feat: smelling elevated, divine, and a little different on each spritzer.
Le Labo
There's a reason Le Labo's Santal 33 has become practically inescapable in recent years: the New York-based brand is simply intoxicating. Le Labo's entire range of unisex, oil-based fragrances are rich, sustainably crafted, and last all day.
Le Labo Thé Noir
Though Santal 33 has its own cult following, Le Labo's more under-the-radar offerings, like the alluring Noir 29, are equally solid investments. 
---
Le Labo Thé Noir 29 Eau De Parfum, $88 – $289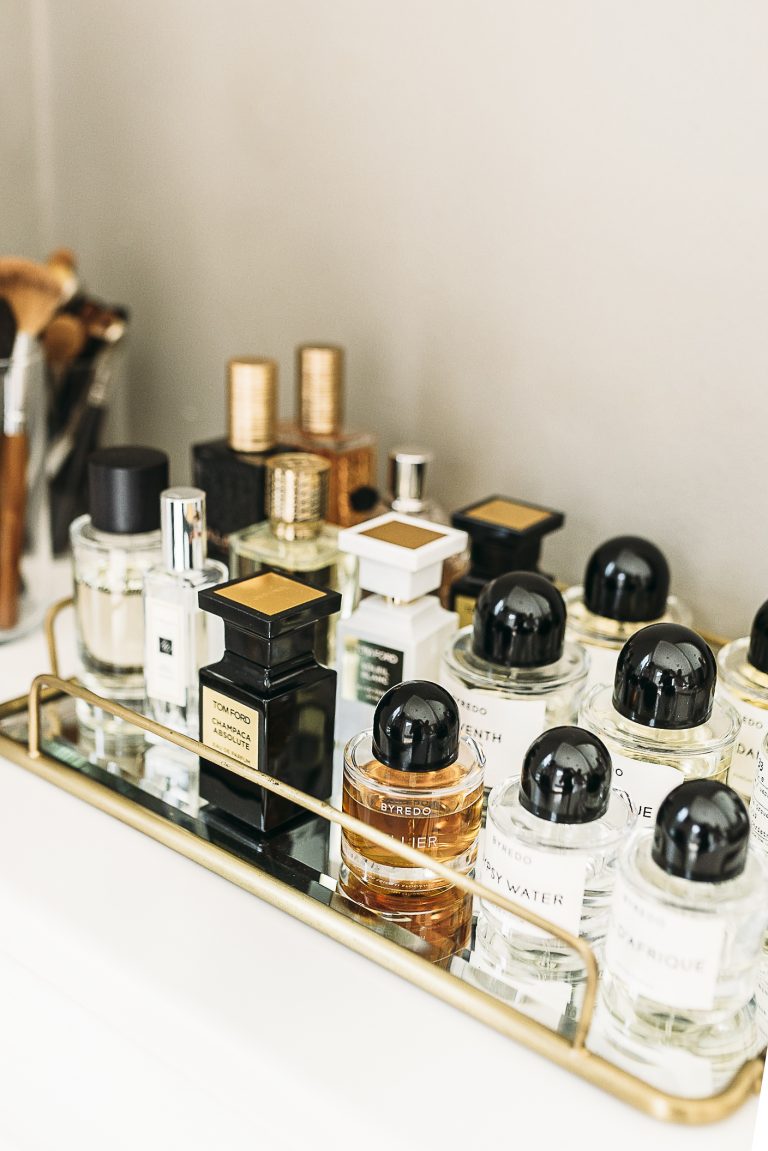 Maison Louis Marie
A family fragrance affair, Maison Louis Marie is owned by Matthew Berkson and his wife Marie, a former fashion editor who drew on her family's French botanical history to create natural, luxurious scents.
Good Chemistry
A great, natural fragrance shouldn't have to cost you. Case in point: Good Chemistry. The beautiful brand was launched exclusively with Target, making it one of the cleanest fragrance brands you'll find at a drugstore.
Kai
If you prefer your perfume on the refreshing side, Kai is your match. Founded by Gaye Stride, who simply wanted to create something lovely that would agree with her skin, the simple formulation has taken on a life of its own, garnering celebrity fans and selling in luxury spas and boutiques all over the world.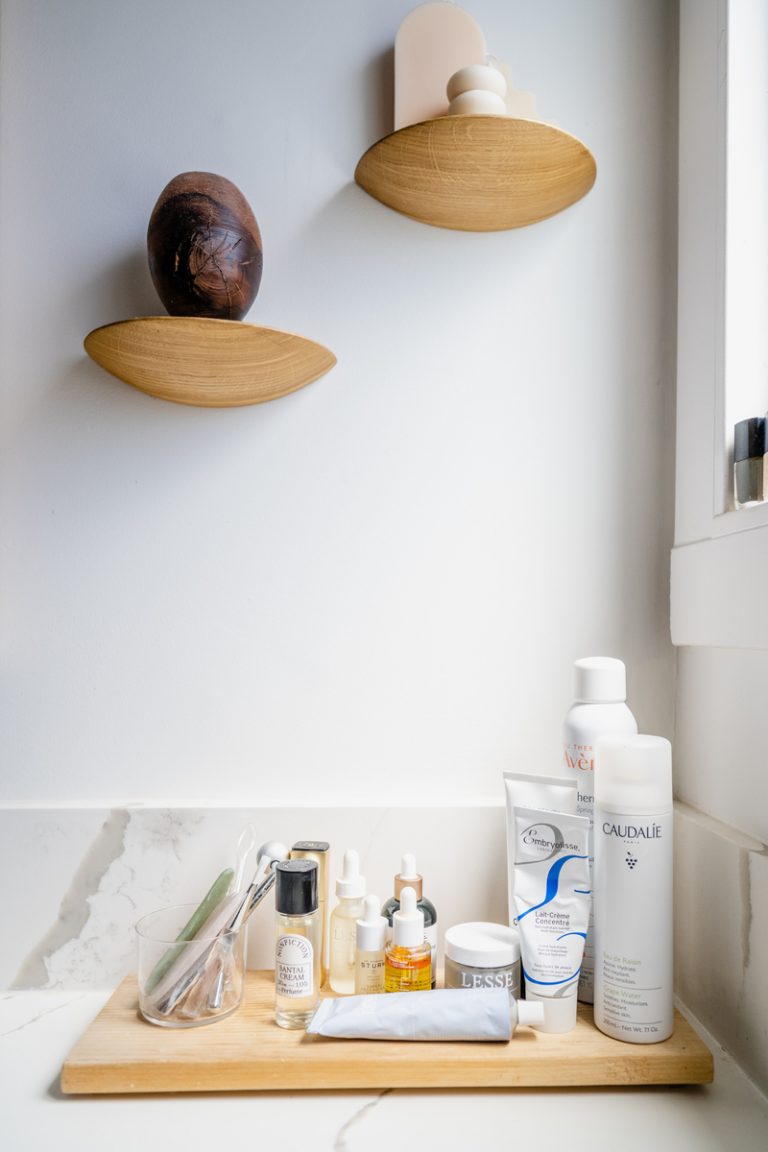 Heretic
My Heretic addition began after discovering its sexy, unisex candles in a Goop shop in Dallas. Naturally, the artisanal brand's unique scents are equally alluring, and as gorgeous as the care that goes into crafting them.
Ellis Brooklyn
Founded by Bee Shapiro in 2013, Ellis Brooklyn is a distillation of The New York Times beauty writer's vast knowledge of clean beauty and love of fragrances. They're just as lovely as you'd imagine.
Lina Hanson
Celebrity makeup artist Lina Hanson may have launched her eponymous brand in 2012 with a single face serum, but she soon broadened her range, applying her knack for sourcing fair-trade, efficacious ingredients to mood-boosting perfume oils in addition to skincare.
Henry Rose
When you go looking for natural fragrances, you'll begin to see the name Henry Rose floating around everywhere. Launched just three years ago by actress Michelle Pfieffer, the well-edited line of genderless scents has earned coveted Allure Best of Beauty accolades for their safe, sophisticated formulations.