Would you put acid on your face? Before I became a beauty editor, my answer was a hard no. Cue to memories of myself in science class, donning gloves and goggles while handling beakers containing some kind of acidic compound. That… on my face? No thanks. But times have changed, and I'm approaching the comparison of glycolic acid vs lactic acid with my eyes wide open to the many benefits acids can have for my skin—and yours, too.
There's no question that Alpha-Hydroxy Acids (AHAs) and Beta-Hydroxy Acids (BHAs) have been some of the biggest game changers in my skincare routine. But when it comes to beauty, I want the best—that goes for tips, techniques, products, and yes—acids. So whether you're new to chemical exfoliation (in which case, welcome!) or you want to fine-tune your routine, get ready for your skin to transform before your eyes. The only question that's left is which to pick in the competition between glycolic acid vs lactic acid. Buckle up: It's a heated debate.
Featured image by Riley Reed.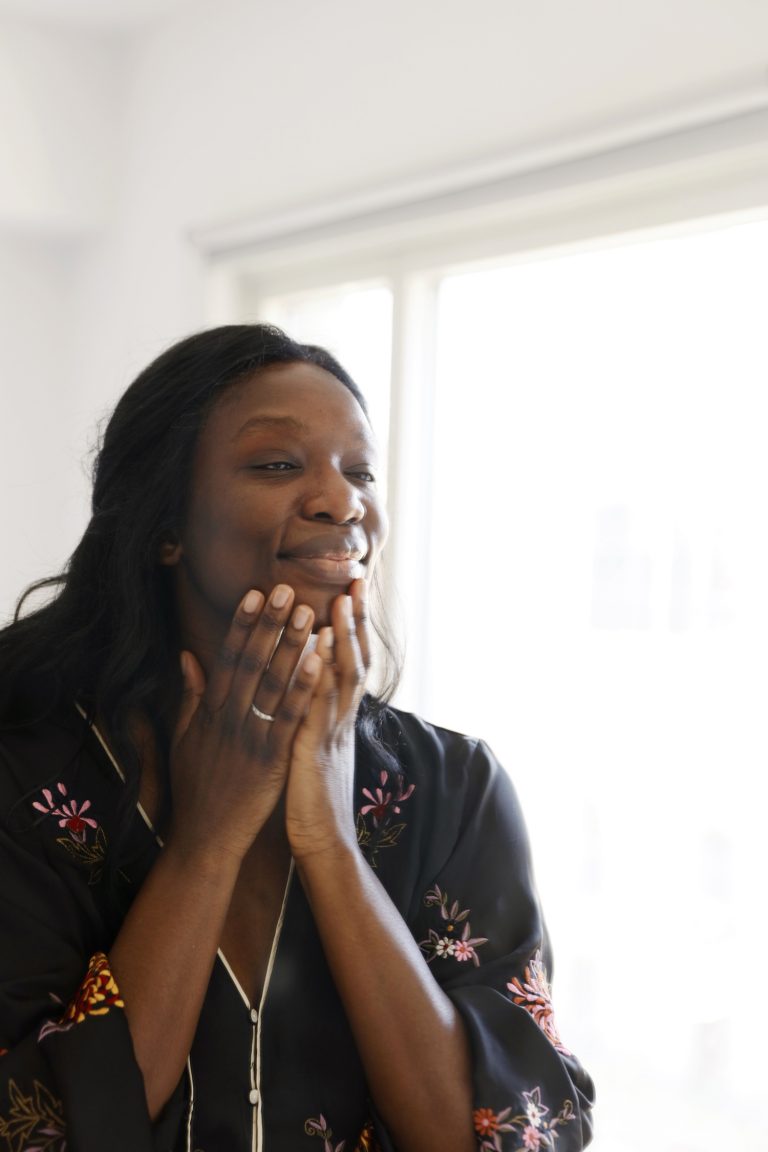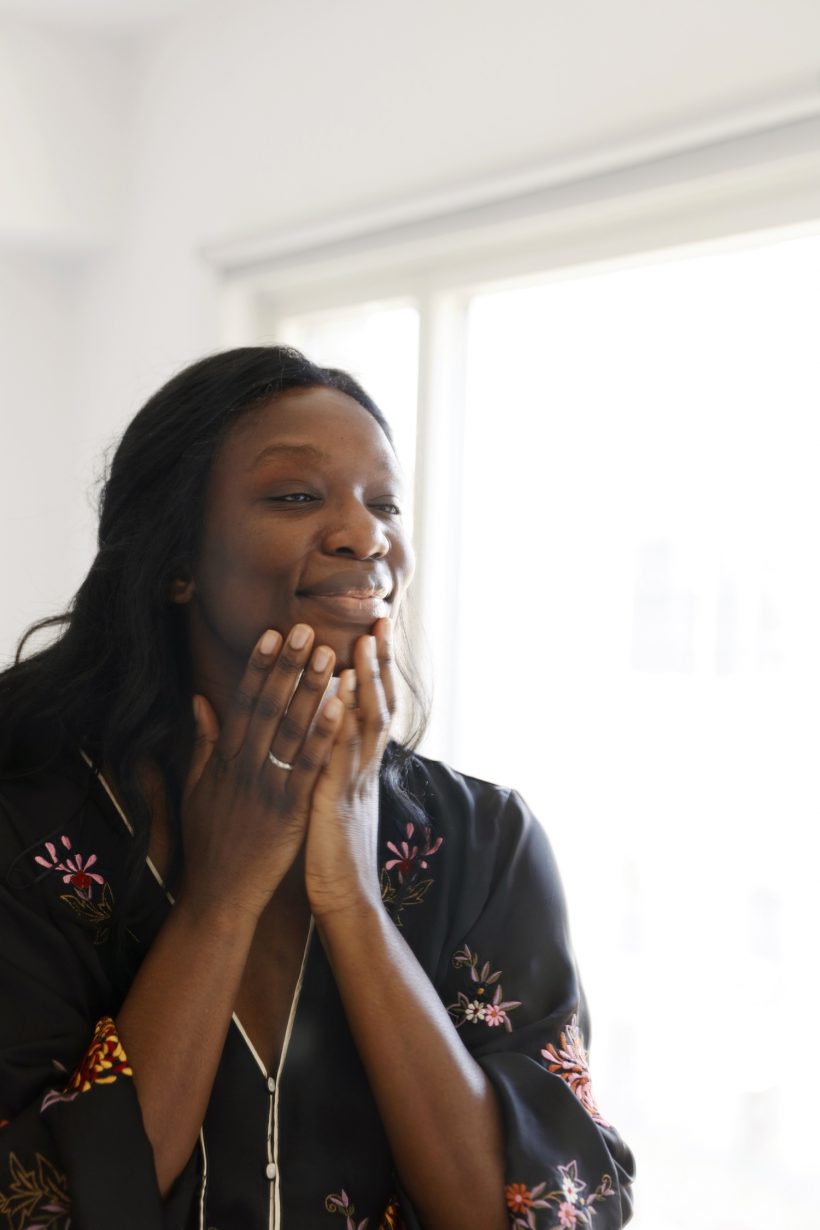 What are chemical exfoliants?
If cosmetic acids aren't the scary concoctions we encountered in school, what are they? AHAs come from plants. These naturally-derived acids are non-abrasive methods that slough off the dull, dry, and dead layers on the top of your skin. They dissolve the connective tissue gluing the damaged layer of skin together to reveal a newer layer of smooth, unblemished skin. They can treat hyperpigmentation, acne, signs of aging, and even keratosis pilaris. These dynamic actives are your gateway to fresh, new skin all over. Sounds worth it to me.
The question isn't whether or not to use a chemical exfoliant. Instead, it's finding which acid is right for you. The two most popular AHAs are glycolic acid and lactic acid—and for good reason. Both acids are gentle but effective, but it's their slight differences that set them apart.
Lactic acid might sound familiar. Your body produces it naturally, topically, and internally. It's found in sore muscles and sour milk. And now, in your medicine cabinet—or it should be. As part of the skin's natural moisturizing complex, it's a gentle compound that contributes to the skin cell cycle.
Glycolic acid is stronger, and also one of the most versatile AHAs. It has similar benefits but penetrates deeper than any other AHA. You can even use it in unexpected places like your scalp for dandruff or your underarms! So, if you're wondering who wins out in the glycolic acid vs lactic acid debate, read on to discover which one is best for you.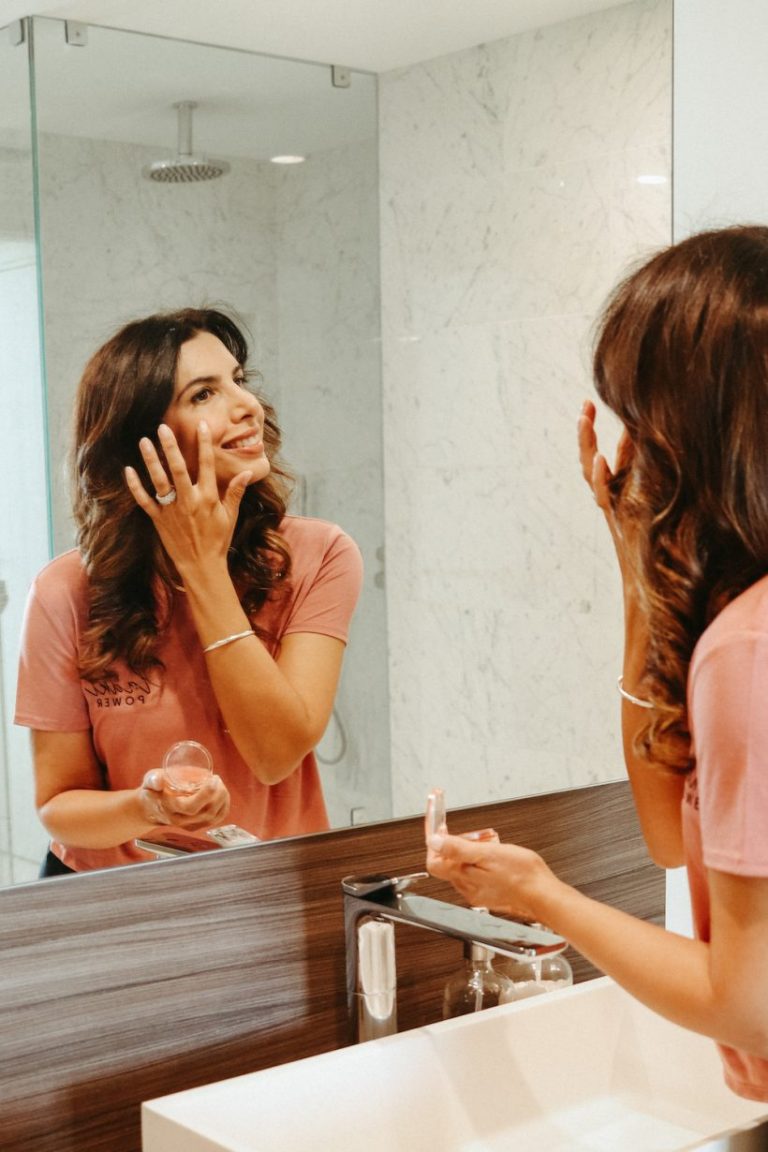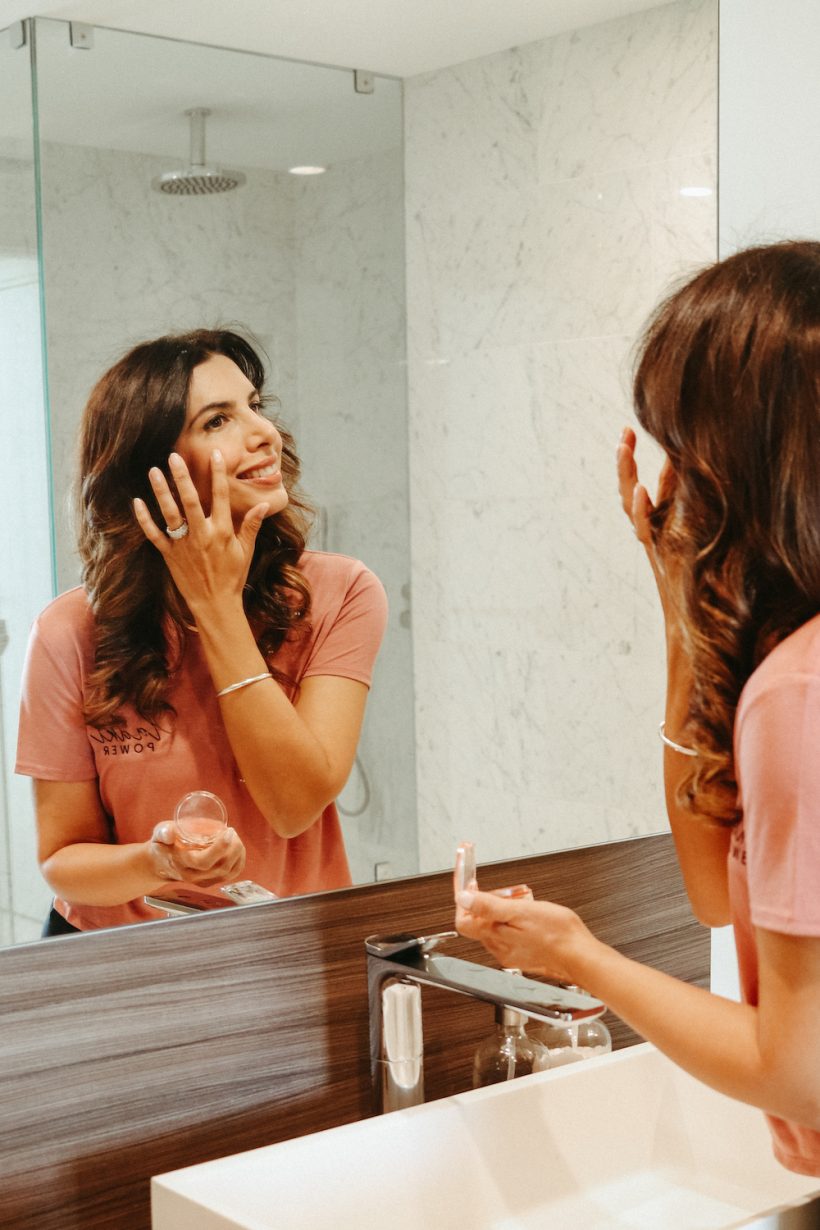 What's the difference between lactic acid and glycolic acid?
The differences between glycolic acid and lactic acid are molecular. I'm no cosmetic chemist, but understanding their differences is one way to determine which one is best for you. Glycolic acid is made of smaller molecules, so it penetrates deeper under the surface of the skin making it stronger. Lactic acid is more gentle because its molecules are bigger.
Lactic and glycolic acid also have different effects on the skin. They both exfoliate for a clearer, brighter, and smoother complexion, but that's not all. Glycolic acid supports the production of hyaluronic acid, collagen, and elastin—which is good news for any anti-aging concerns. Lactic acid also helps boost collagen, one of the skin's natural moisturizing factors, making it essential for healthy barrier function.
Glycolic Acid vs Lactic Acid: Which Is Better?
The question isn't which is better, but which is better for you. The cardinal rule of skincare is to listen to your own skin and ignore the trends steering you in the opposite direction. Both AHAs have a variety of benefits, but they're each suited for different skin types and concerns.
Glycolic acid is best for: dramatic results for skincare veterans. Is your skin used to actives? Add glycolic acid to your routine to slough off the dull outer layer of your skin, stat.
Lactic acid is best for: sensitive skin or chemical exfoliation newbies. It's a great starter acid that has the same benefits of glycolic acid but in a gentler form.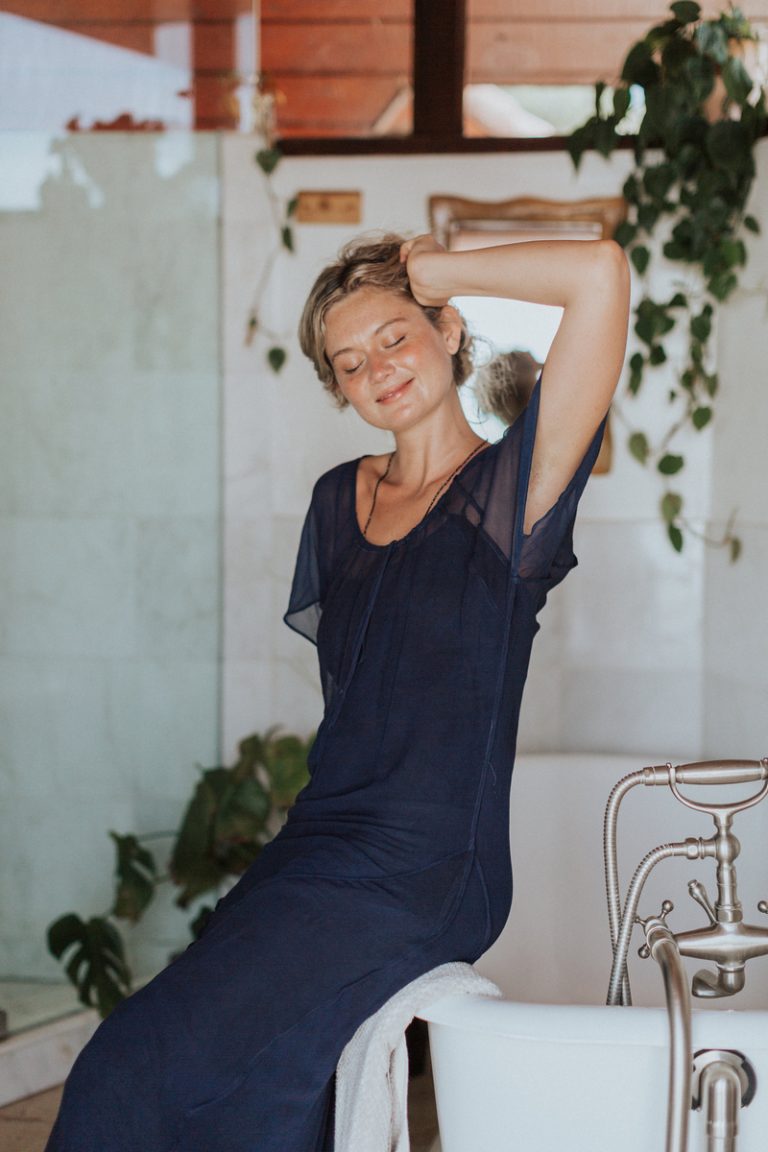 Can lactic acid and glycolic acid be used together?
The answer is yes—if your skin can take it. Many products combine glycolic acid and lactic acid to create synergistic AHA blends that exfoliate while promoting hydration and overall skin health.
Using one at a time is more suitable for daily use. If you opt for double the exfoliation, you should use them half of the time to avoid over-exfoliating.
Should lactic acid or glycolic acid be used first?
If you're using both acids, try using them at different times of the day—or even alternating days. Try a gentler lactic acid serum during the day, then use a glycolic acid peel or toner at night. Or, switch between them on different days. Once again, it's all about listening to your skin.
You also have the option to choose a product with both lactic and glycolic acids. They contain safe concentrations of both acids, making sure you get the benefits without the irritation. Whatever you do, don't forget your sunscreen! Acids make your skin sensitive to the sun. Without sunscreen, you're rendering all the anti-aging benefits useless.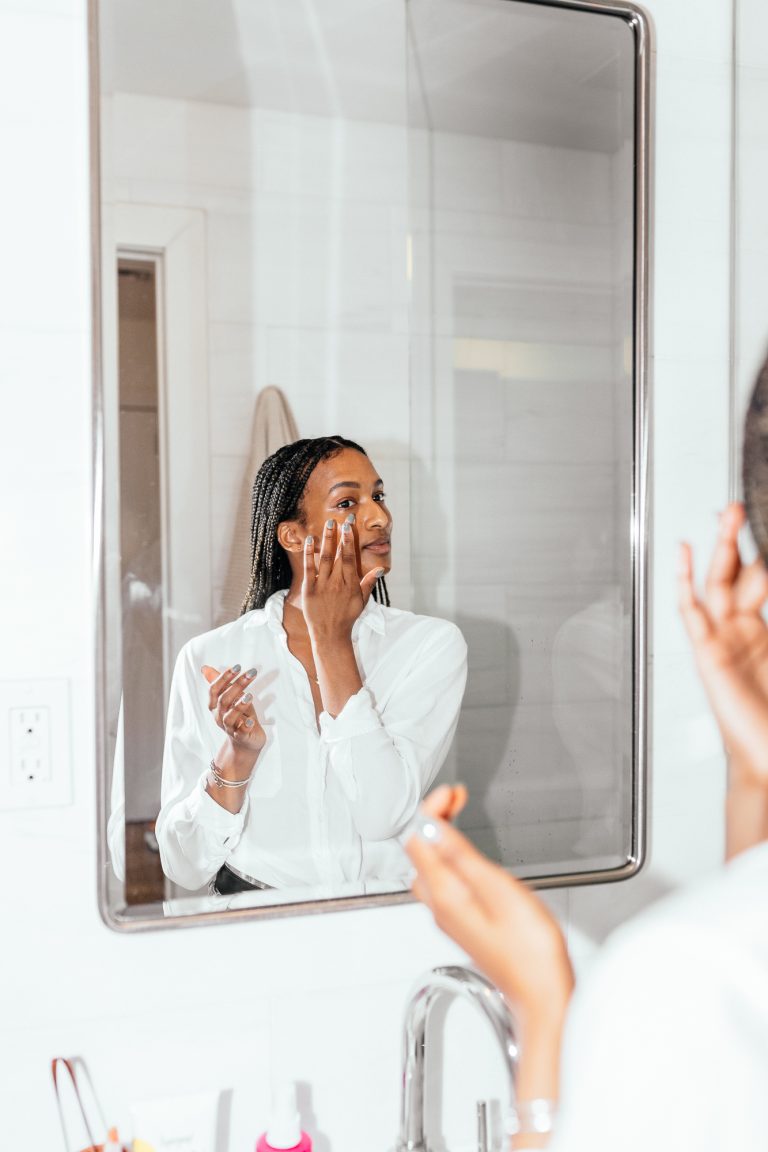 7 Hard-Working Glycolic Acid Options
The Best Lactic Acid Options on the Market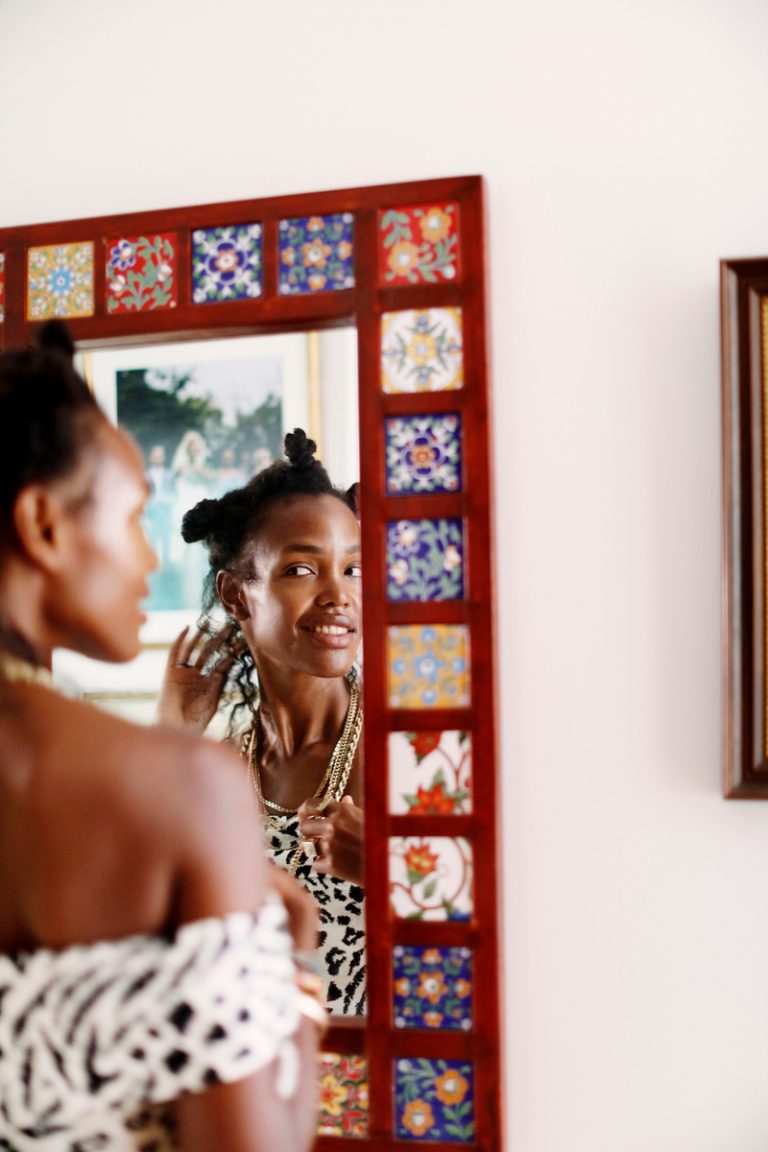 The Best AHA-Blends for a Boost of Glycolic and Lactic Acid
Let's keep the list going! Share your favorite chemical exfoliant picks in the comments below.