Ok don't panic: sweats aren't going anywhere. I've got one life, so I might as well be comfy for most of it, right?  At this point in fashion history, we've basically normalized pajamas in public and I'm not complaining. While I'm totally embracing a simpler wardrobe these days, you better believe I will not be sporting a sweatshirt and sweatpants in the 100 degree-Texas heat. Whether I'm baking at home or drinking a margarita on the front porch, sometimes it's nice to feel cute without sacrificing ease. So if you too are on the hunt for more elevated leisurewear this summer, the house dress might be just the thing your wardrobe needs.
With easy silhouettes and breezy fabrics, these casual, charming frocks are the epitome of effortless chic.
We've rounded up our favorite house dresses to wear in and out of the home all summer, and achieve that relaxed, yet pulled-together look. Whether you're just grabbing the mail or out perusing at the farmer's market, these lovely pieces are perfect for your summer rotation.
Scroll on for the house dresses we'll be living in during the sunny days ahead.
Splurges We Love
"This 100% cotton full-length dress has balloon-like sleeves and inverted pleats to create a full skirt. It's basically the house dress of your dreams." – Sacha
"This one is 100% linen with a delicious open back that ties into a bow, pockets (who doesn't love a dress with pockets), and a square neckline. It's the most comfortable dress, but thanks to the design details, it's also the most stylish. Pair it with minimal sandals or chunky-soled sneakers to complete the look." – Sacha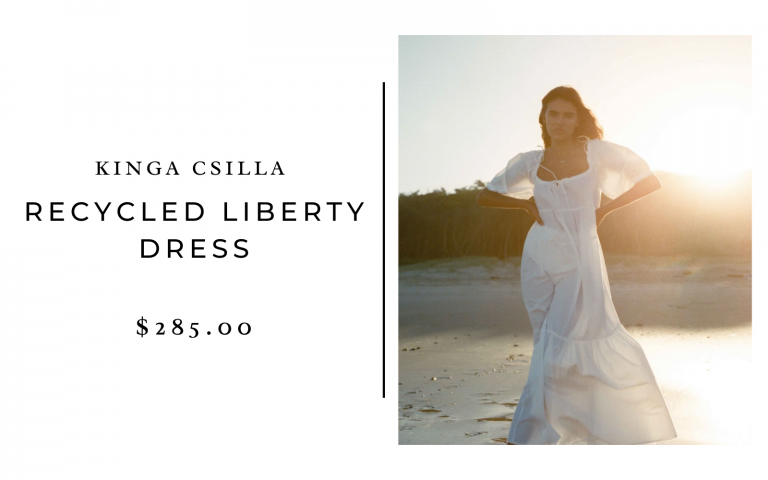 "Not only is this dress beautiful, but it is also kind to Mother Earth made from 100% Post Consumer Recycled cotton." – Sacha
"Another Aussie label that I love, this classic linen dress has all the comfort with a ton of style thanks to the unique crossover back detail. It's elasticated too so you can guarantee this is an easy house dress to wear all day." – Sacha
"This 100% linen dress is simple yet flattering on all silhouettes. Oversized and breezy, it's both easy to wear and chic, especially paired with some comfy slides and basic gold jewelry." – Hannah
"DÔEN is the queen of the house dress in my opinion. Made of organic cotton, this dress is breezy oversized dreams. From the optional tie to the full button-up and side slits, you can tailor it to look exactly how you want." – Hannah 
"This is the kind of nightgown you want to wear out. Made from 100% organic cotton, we love this breathable style with a feminine neckline." – Hannah 
"I'd usually go for this dress in white, but there's something about this fresh yellow tone that I love. Can be worn with the tie in front or in the back." – Hannah
"I love the billowy skirt on this maxi. Plus, it's neutral and versatile enough for any occasion, and a great piece for transitional weather!" – Michelle
"I have a major yellow crush this spring and I have a feeling it has something to do with the sunny vibes I need in my life right now. This dress fills my cravings and would work as well for a backyard barbecue as it would for a grocery store run. Just add gold jewelry and a (sunless) tan and I'll be set for summer." – Camille
Under $100 House Dresses
"As I clean out my closet this season, I'm doing my best to note what basics are missing from my wardrobe. This simple H&M maxi dress comes in multiple colors and is a great throw-on to have on deck, and would look cute dressed up with strappy sandals and simple shades." – Michelle
"With its silky fabric and oversized cut, this dress is ultimate comfort meets style. It's cozy enough to spend all day in bed, but put together enough to wear to a dinner party." – Hannah
"I love how minimal this one is. Plus, I love a slight menswear nod with a dress and the structure and button-up nail that perfectly." – Hannah
"Puff sleeves, a cheerful yellow checked print, and deep v make this comfy house dress stand out." – Hannah
"I love everything about this dress from the ruffled cuffs to the pleating detail. You can wear it tied up or down, and it's great as a cover-up too." – Hannah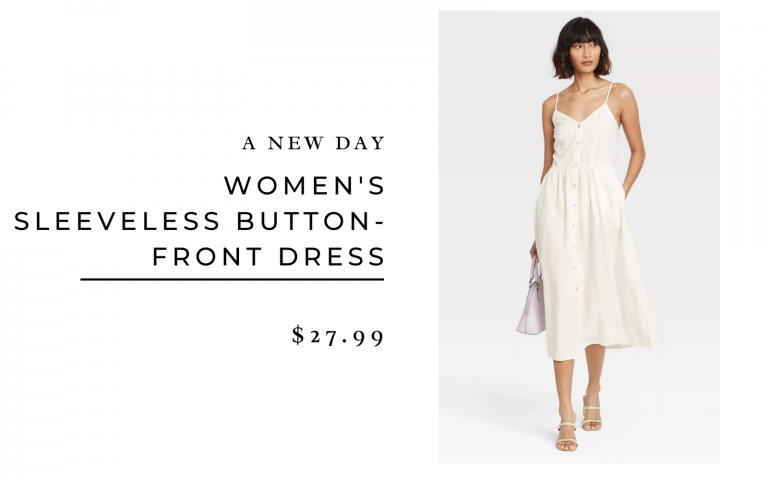 A New Day Women's Sleeveless Button-Front Dress
When I saw Camille wearing this white sleeveless dress in her recent Mother's Day picnic shoot I just had to have it. Its linen/rayon blend makes it the perfect breathable option for those warmer days ahead with a chic button-down front—oh, and did we mention it also has side pockets? *adds to cart. – Sacha.
Short House Dress Options
"We couldn't do a house dress round-up without including the O.G. from Hill House Home. This lovely number is flattering on everyone, and such a classic wardrobe staple." – Michelle
"Lightweight for hot summer days, the frilled straps add an element of playfulness, while still keeping things comfy and simple." – Hannah 
"This lovely dress is fair game for both kicking back at home and a night out. Throw this on for whatever plans you've got on deck this weekend!" – Michelle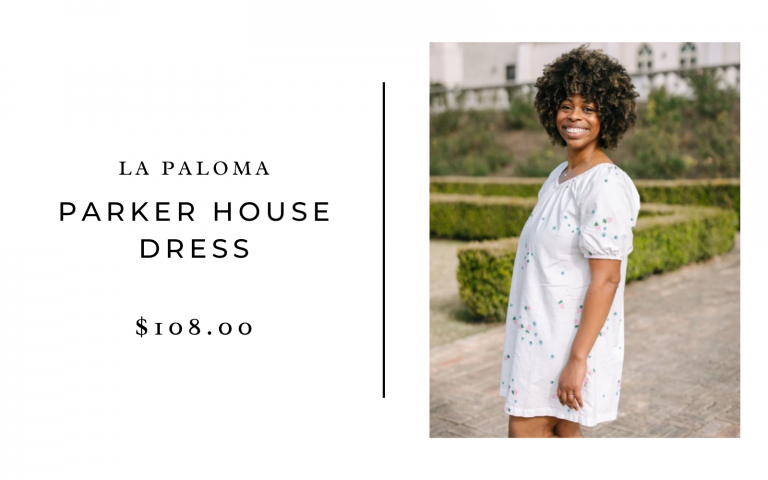 "I love a dress that is versatile and comfortable enough to sleep in or wear out. This material is especially soft and easy." – Michelle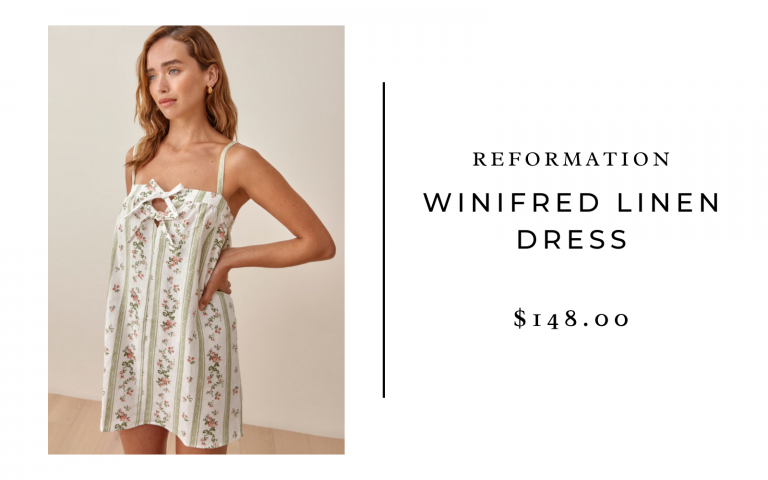 "I love how charming and feminine this one is with the bow detail and floral print. Plus, the linen material looks breezy and breathable, perfect for a hot day." – Michelle
Loved this post? Pin this graphic to come back to it later.