I've become a little obsessive about showering immediately after working out. Partially because doing any everyday activity after a full-body sweat gives me the ick, but mostly because I fear the dreaded bacne. So, after a summer of excessive heat and feverish showering, I decided to learn, once and for all, how to treat back acne.
But first, it should be known, back acne (AKA "bacne") is totally normal. "Congestion on your body, be it your back, butt, or thighs, is very common," board-certified dermatologist Dr. Heather Rogers shared with me earlier this summer.
And yet, there's something inherently more embarrassing about getting a pimple along your shoulder blade than your chin, even though the causes—hormones, stress, clogged pores—are predominately the same. Plus, you have the added instigator of fabric constantly rubbing against the skin.
Maybe we've just done a better job of normalizing facial acne. So, we'll begin work to catch bacne up the same way anyone demystifies a taboo topic: by breaking down the facts.
Feature image by Belathée Photography.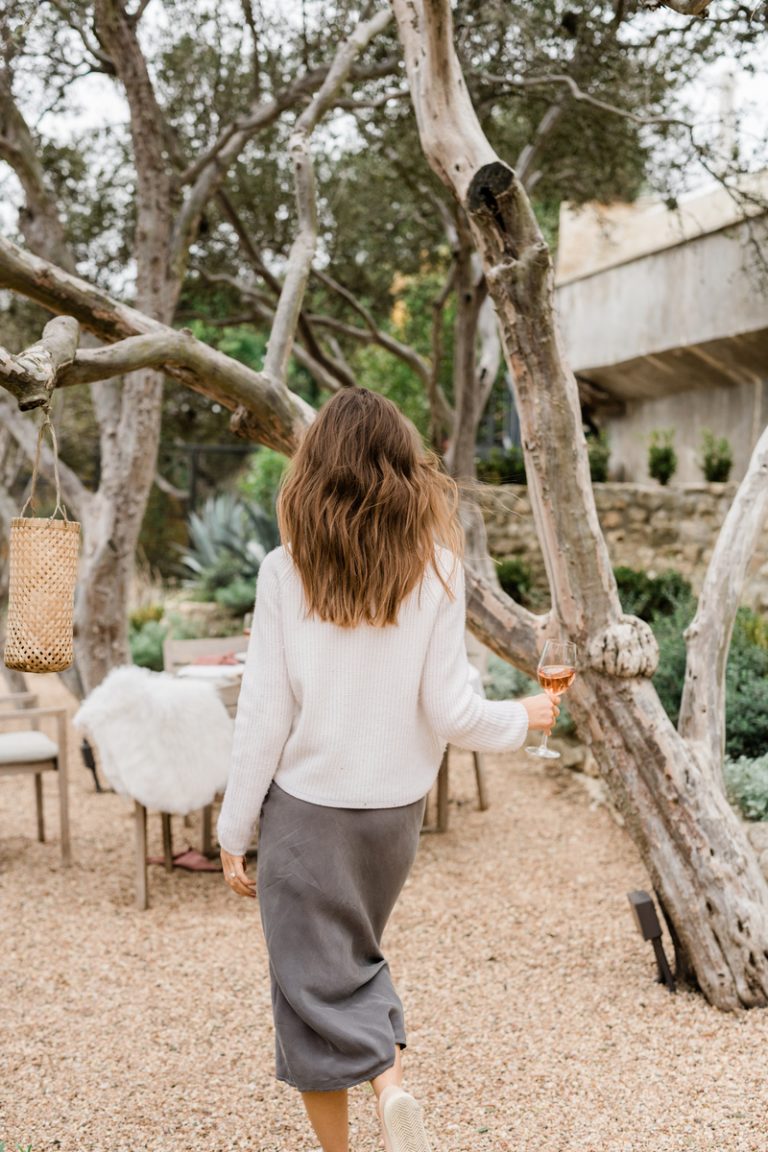 What Causes Back Acne (or Bacne)?
Like the skin on our faces, the skin on our upper back has a high density of oil-producing sebaceous glands that can occasionally get backed up and clog our pores. Hormones and stress can also affect the skin on our back the way they do our chin or forehead. But there are a few added bonuses that can make bacne extra difficult to treat.
Upper Back Skin is Uniquely Susceptable to Breakouts. The skin on our backs is extremely thick, making the potential for blocked pores high and blemishes a bit more stubborn.
Excess Oils—Even the Good Kind. While it's great for your hair to only shampoo once or twice a week, the natural oils you're protecting might be contributing to upper back breakouts. An oil-based sunscreen may also be to blame.
Your Clothing Doesn't Breathe. Imagine wearing a tight, sweaty sports bra across your face. Compressive clothing, when left on for too long, can cause pores on our backs to clog.
Your Cleaning Products Aren't Cutting It. Beyond the fabrics we wear and sleep in, take a look at your laundry detergent to ensure it's not packed with skin-irritating toxins.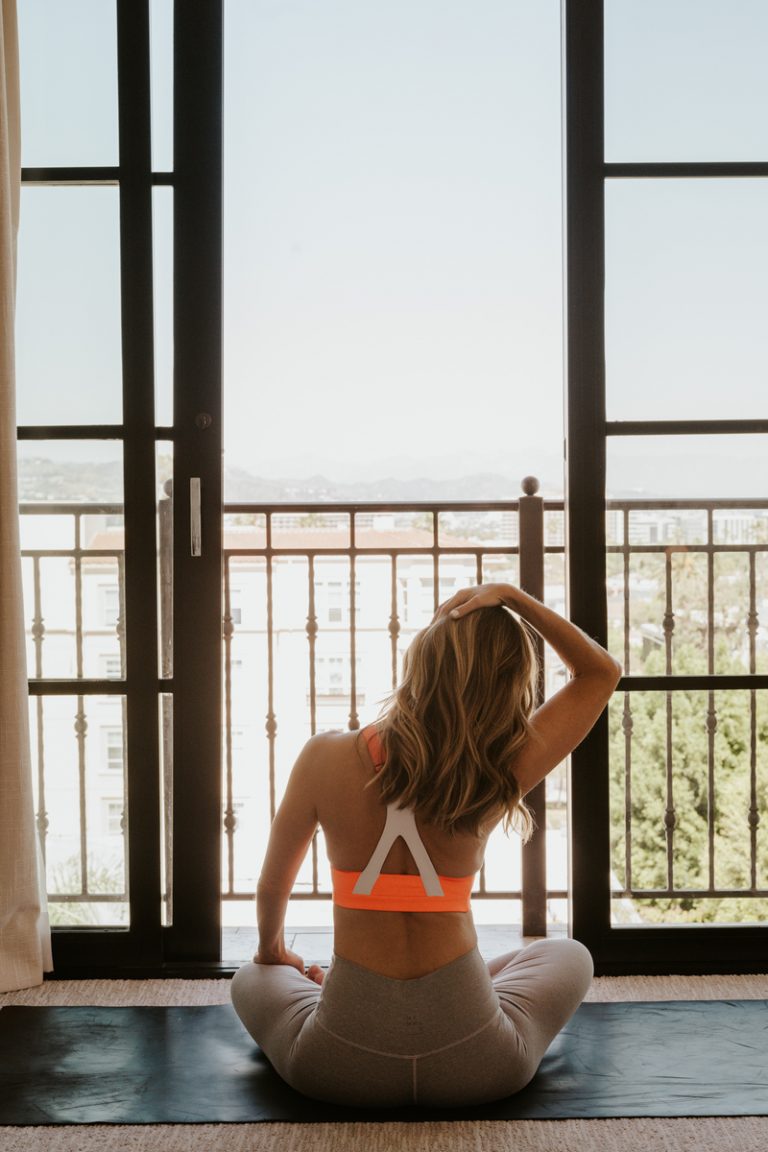 How to Treat Back Acne
Something catches the corner of your eye as you pass the mirror. You bare your back shoulder to get a closer look, only to discover—much to your deep despair—a bumpy breakout that does not exactly jive with your favorite sleeveless dress.
Fret not, dear reader. We've tapped the expertise of two skincare pros—nurse and celebrity aesthetician Natalie Aguilar and Dr. Heather D. Rogers, dermatologist and founder and CEO of Doctor Rogers—for guidance on how to tackle back acne once and for all.
Use a body cleanser with an active chemical exfoliant every other day
According to Dr. Rogers, a body cleanser packed with glycolic, lactic, and (or) a low percentage of salicylic acid is a great way to clear things up. Just be sure to follow it up with a solid, non-comedogenic body lotion to keep skin from drying out.
Apply a body lotion with an active chemical exfoliant right when you get out of the shower
Look for the same active chemical ingredients you would look for in a body wash, but a word of caution: don't use both at the same time. "Doing so will dry out your skin, causing inflammation and often more congestion," Dr. Rogers explains. "Either one works well; it's really about whatever works into your skincare regimen better."
Look for cleansers rich in probiotics and prebiotics
"These are amazing for all skin types, especially those with acne," Aguilar adds. "Probiotics help strengthen the skin's protective barrier."
Consider a benzoyl peroxide body wash
The old face acne standby applies to body breakouts as well, though benzoyl peroxide can be a bit harder to find in body products. And again, don't forget to follow up post-shower with a solid, non-comedogenic body lotion to protect the skin's moisture barrier.
Don't get scrub crazy
It can be tempting to pull out a dry brush or a grainy scrub when you want to see quick results. After all, exfoliation is the first line of defense against bacne according to our experts. But there's a big difference between chemical and physical exfoliants, the latter of which are often too intense to be effective.
If you want to up your exfoliation game effectively, consider a chemical peel. The best at-home chemical peels for the body are packed with active chemical ingredients at high concentrations for powerful results.
Try a customizable, in-office treatment.
Laser therapies can target a variety of concerns, including acne and even acne scars. (A dermatologist will guide you in the right direction.) You can also treat yourself to a back facial, which rose in popularity during the pandemic due to its face mask-friendly nature. The customizable treatments typically include microdermabrasion, which gently removes the top layer of skin.
For more info on laser treatments, check out our guide here.