The literary loss of innocence in my young life came in realizing that a "wash and go" was nowhere near as simple as it sounded. Turns out, you don't just wash your hair and go. You wrestle with a brush and combs as you work multiple products through your hair. Then, you try to style it in a way that holds moisture and doesn't damage your strands. Phew. My arms hurt just thinking about it. No wonder curly-haired women everywhere are turning to a more low maintenance wash day routine.
Caring for your natural hair doesn't have to be a hassle. For a long time, I would dread wash days when I was between protective styles. But neglecting my hair needs just led to dryness. And over-straightening my afro led to breakage. But there's hope for anyone looking to simplify their routine without compromising their natural texture. Yes, a nourishing and effective low maintenance wash day is possible.
Featured image by Riley Reed.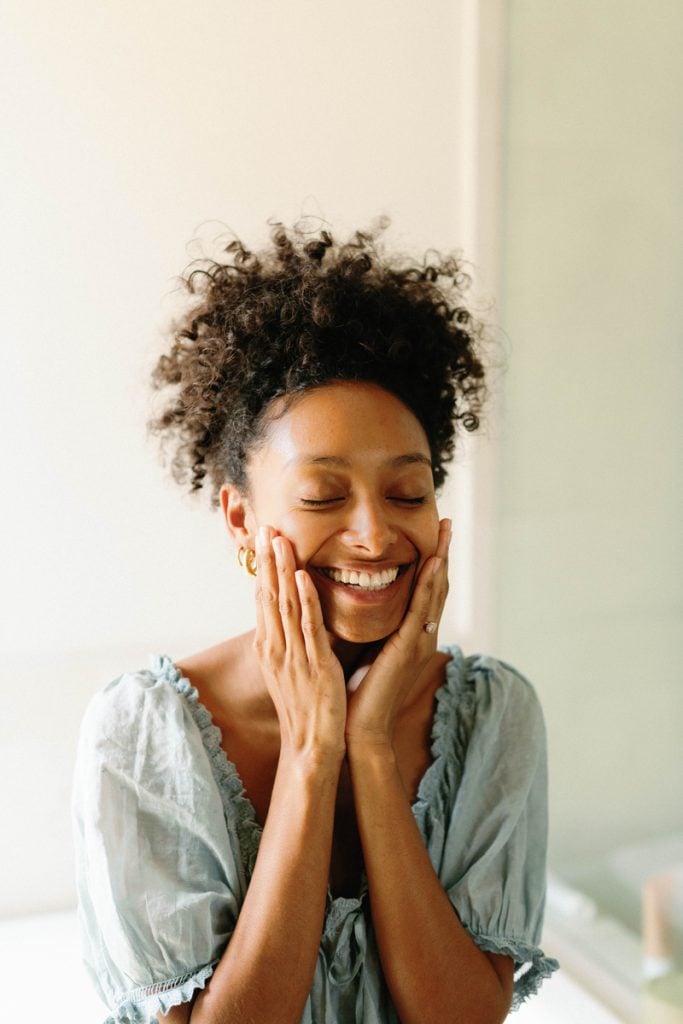 The First Rule: Less Is More
To untangle the secrets of a simple wash day regimen, I looked to some of my favorite natural hair experts. First, I spoke to Jamila Powell, the founder of both the clean hair brand Naturally Drenched, and the Maggie Rose Salon in Columbus, OH, one of the top texture salons in the country. Cassandra Olivia, a luxury hair stylist and colorist, shared her insights as well.
It can seem impossible to keep all the necessary wash day products straight. Deep conditioning masks and leave-in conditioners, wide-tooth combs and detangling brushes, styling products, and natural oils—oh my! But both the experts I spoke to emphasize a simple approach. You don't have to do a lot to keep your hair healthy and encourage hair growth.
"Choose products that will not only add moisture but will help with the structural integrity of the hair from within," Olivia told me. Read on to discover the best hair products and tricks of the trade for your low maintenance wash day routine.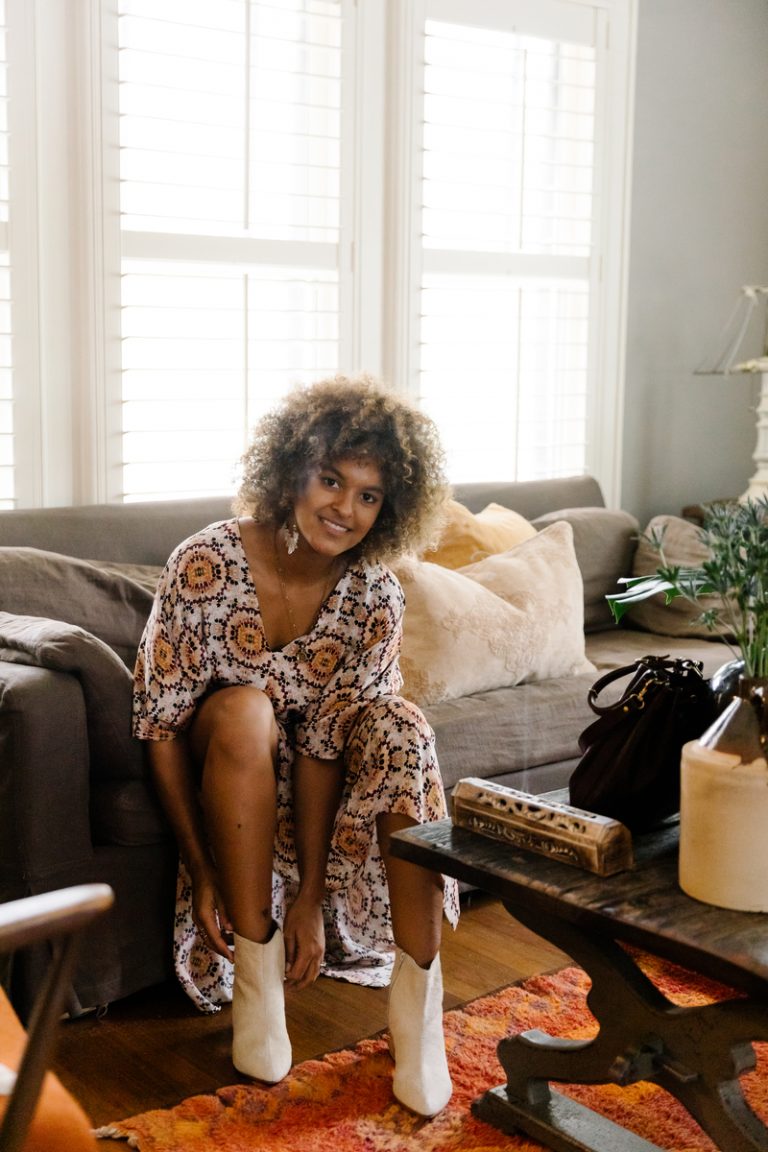 What should a low maintenance wash day look like?
A wash day routine should be personal. To break from a high-maintenance routine, you need to be intentional. According to Olivia, a minimal routine starts before you even change your product rotation. "Use products specifically designed for curly hair," she says. "Don't use styling tools with heat daily. Don't over-shampoo."
With these golden rules in mind, you can begin crafting a low maintenance wash day routine that nourishes your natural hair without taking up your whole Sunday.
What products should be included in a hair care routine?
According to Powell, even a minimal wash routine should include:
A clarifying shampoo used monthly to remove build-up
A great shampoo and conditioner
A styling foam with a light hold
A gel with the desired hold
A lightweight oil to help break the cast
Choose products that focus on hydration. "Curly/textured hair wants moisture," says Olivia. "So you want to ensure that all products you use, from shampoo to conditioner to styling products, will add moisture to the hair."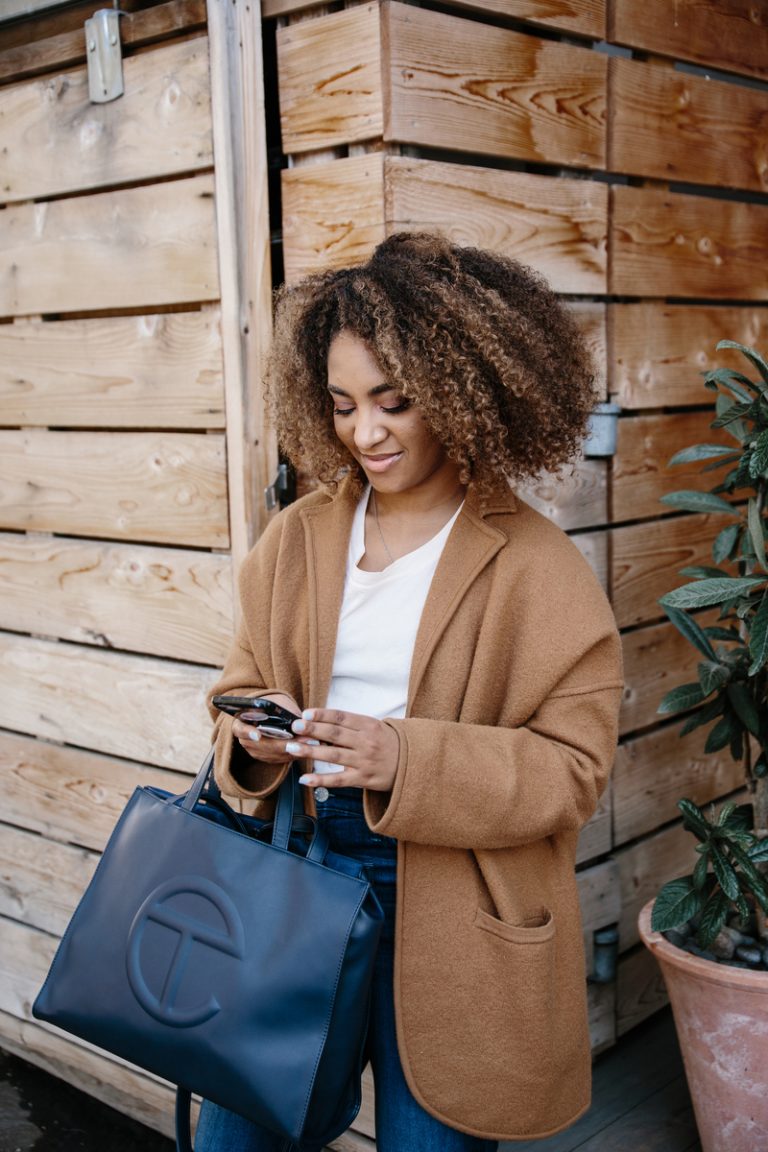 How can I make my wash days last longer?
Powell says low maintenance is the way to go. To keep your hair fresh between washes, it's best to do as little as possible.
"The best thing to do is leave it alone and try not to alter it, get it wet, or apply more product, if you are reapplying product, it is going to add build-up," says Powell. "If your hair is feeling dry or getting tangles, that's a sign to wash your hair and style it again. But if you need to do a touch-up on curls, you can use a styling foam or gel to get your curls back."
To make the most out of your wash day, choose products that add moisture and nutrients to your hair while clearing build-up and minimizing future care. Try sleeping in a silk bonnet or using silk pillowcases to retain moisture.
"Always remember," says Powell, "your hair will get bigger as the days go by!"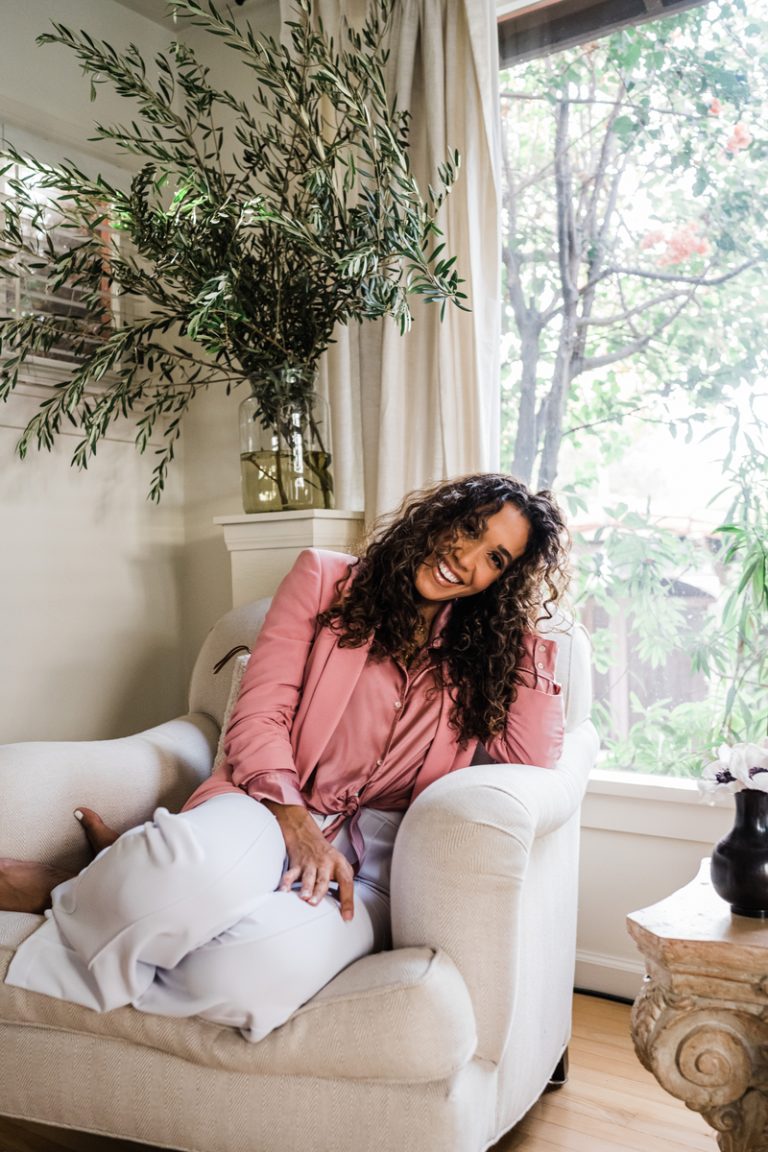 Tips and Tricks for Preventing Build-Up
Keeping your hair clear is half the trouble of keeping it clean. Low maintenance doesn't mean letting product build up. Instead, there are simple tips and tricks that can keep your wash day easy and effective.
"Incorporate a clarifying shampoo into your wash day routine," says Powell. Detoxing once or twice a month can be major for your hair. "Apply a pre-conditioning treatment to provide your hair with extra nutrients to restore your hair's pH and ensure hydration and shine."
But it's not just what you put in your hair, it's how you put it into your hair.
I don't know about you, but my TikTok is full of unconventional hair care hacks. Washing one side first, using shampoo and conditioner backward, or investing in an at-home steamer. Powell helped me untangle the good advice from the bad.
"Apply your hair products an inch away from your scalp to help reduce scalp build-up," she said. "When you are doing a wash-and-go, use a hooded dryer or diffuser to help dry your hair before breaking the cast, then go in with a lightweight oil to lock in moisture and make sure the cast is completely gone."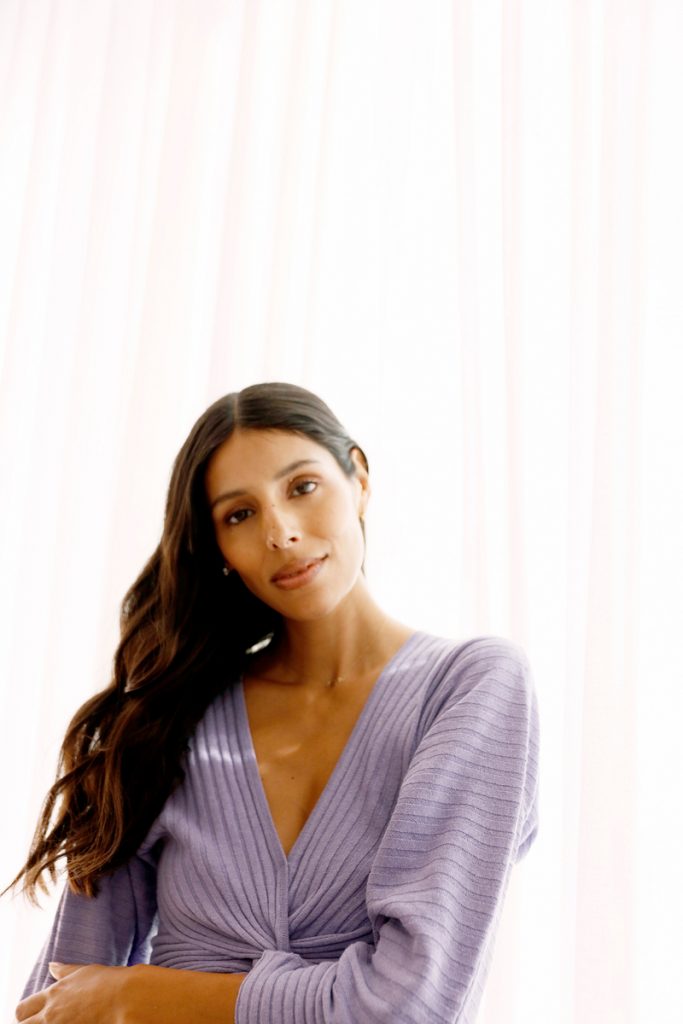 The Best Products for a Low Maintenance Wash Day
Every product is curated with care by our editors. If you buy something through our links, we may earn a small commission at no cost to you.
Hair care sets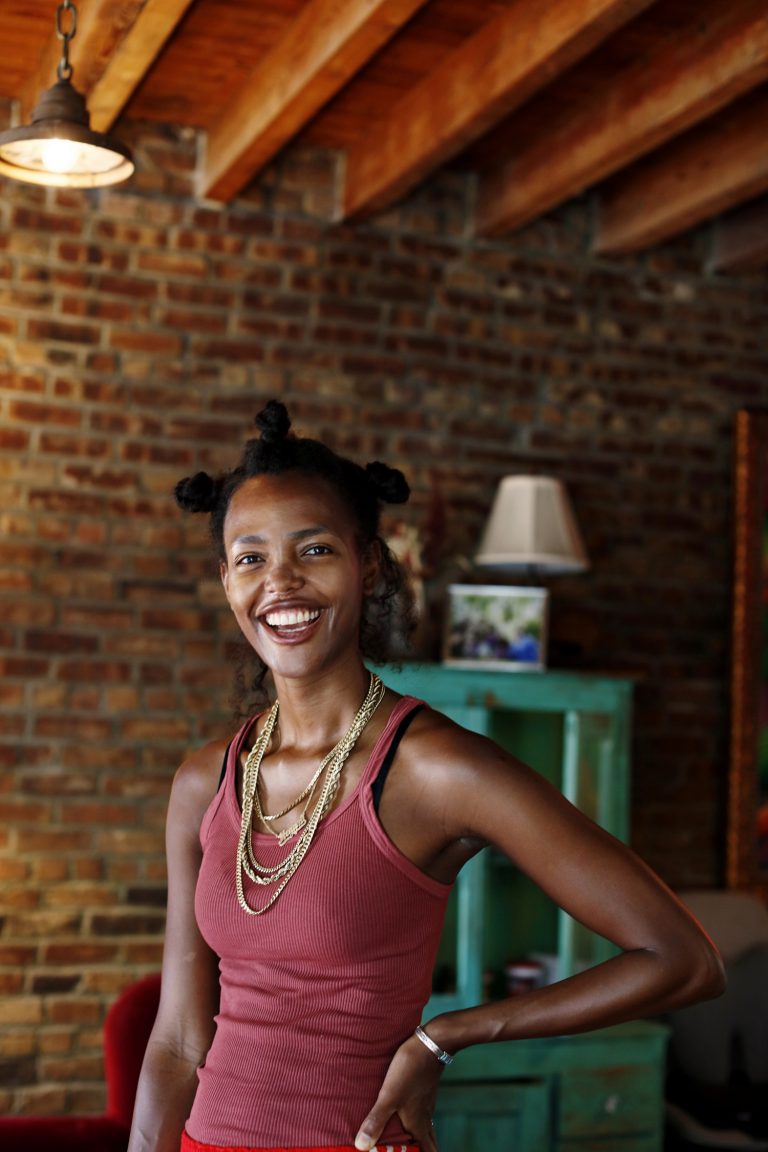 Best hair care tools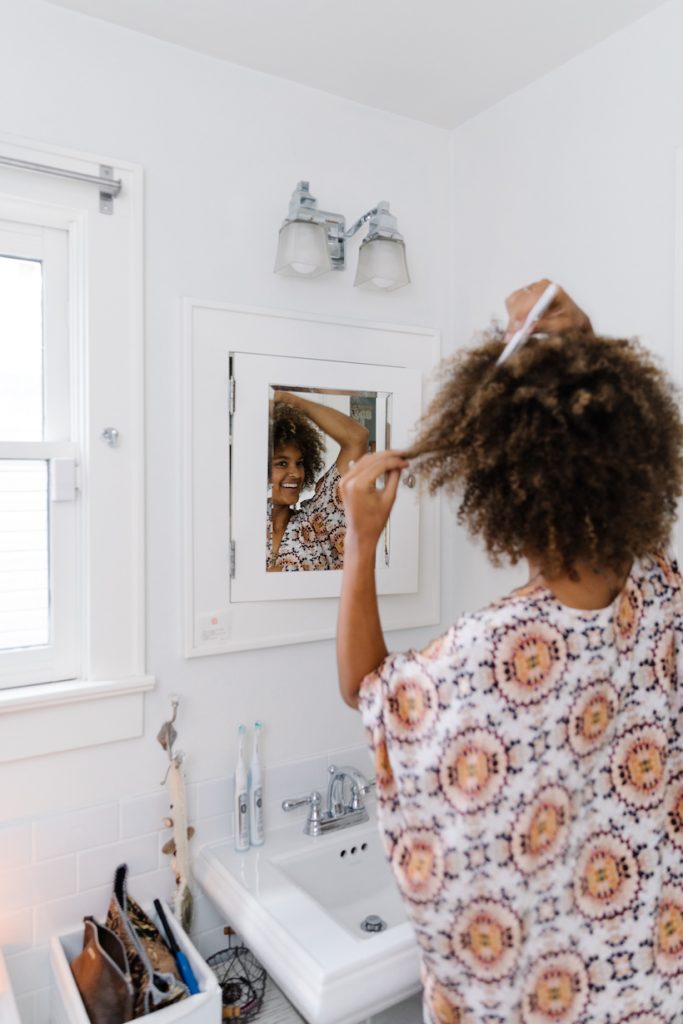 Must-have low maintenance wash day products