"The only 'hair type' to strive to be is healthy." It's the sage advice hairstylist and founder of Juices & Botanics, Whitney Eaddy, shared with me as I looked to unravel the mystery of my curly hair. For most of my life, my own thick, curly hair eluded me. I cycled through braids and buzzcuts and every at-home hair treatment in between trying to find a style I could manage. Little did I know, the sulfates and parabens I was pumping through my strands weren't doing me any favors. Neither were the products full of chemicals and fillers. Going through that damaging journey, I realized that I wasn't cursed by my curls—I just wasn't taking care of them. After a big chop and a complete switch to natural products for curly hair, I've completely changed my mindset from "managing" my hair to maximizing my curls.
Understanding my hair was the key to actually liking it. And discovering products that make it softer without causing breakage or congestion has been a game-changer. By using natural products for curly hair, specifically designed to detangle, nourish, and define your natural hair texture, wash day doesn't have to be a chore or a struggle. But, of course, this is easier said than done. How many products promise to make your life easier only to keep your hair dry and tangled? Answer: far too many.
Feature image by Riley Reed.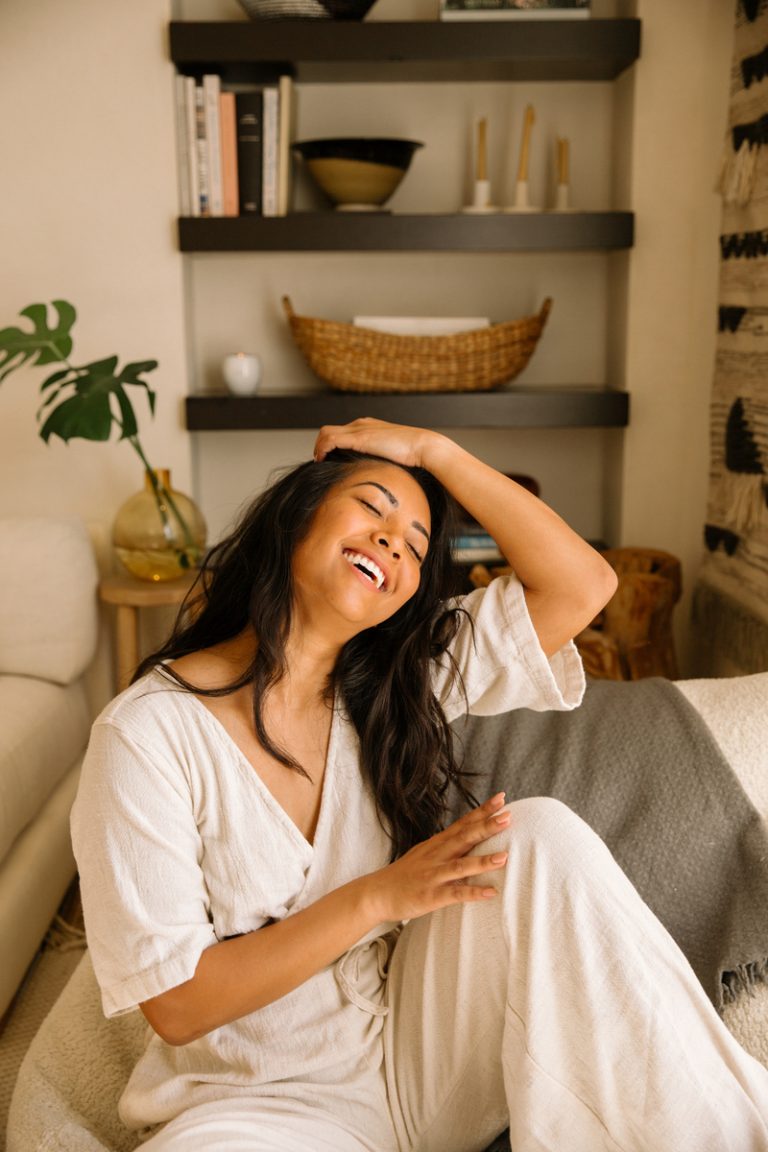 Using natural ingredients and products free from sulfates, phthalates, and parabens helps restore your best curl pattern for longer, stronger hair. And adding whole, hydrating ingredients is always a good idea for any hair type—from looser waves to coily curls. To get all the deets on caring for your gorgeous natural hair, I consulted Whitney Eaddy for her expertise and came away excited about the possibilities for my own mop of curls. Eaddy champions all hair and helps you get it to its healthiest. Read on to discover her tenets of healthy hair care to strengthen and define your curls with natural products for curly hair.
What are hair types?
Turns out, the typical way of categorizing hair types is outdated. With all her years as a hairstylist and founder, Eaddy believes that hair distinctions that go from 1-4 and a-c are too narrow to aptly describe the diversity in all of our curls.
"Hair typing is honestly something I don't subscribe to," she says. "With over 20 years of experience in textured and natural hair care, I understand that structurally all hair is more alike than most recognize. Hair typing is so general that three to four categories with three to four sub-categories can't possibly cover the diversity in all textures and curl patterns. Many people with textured hair have more than one texture and or curl pattern."
How do I bring out my natural curls?
For most people, Eaddy says, it's more helpful to focus on nourishing and hydrating hair, rather than obsessing over types. "Most people with textured, natural, and curly hair battle with proper hydration and moisture balance," she tells me. "I take a completely different approach to textured natural hair care than most. No matter the 'type' of texture, pattern, curl, kink, or wave, I believe in weightless hydration and ultra-penetrating formulas that provide an actual benefit to dry and undernourished strands."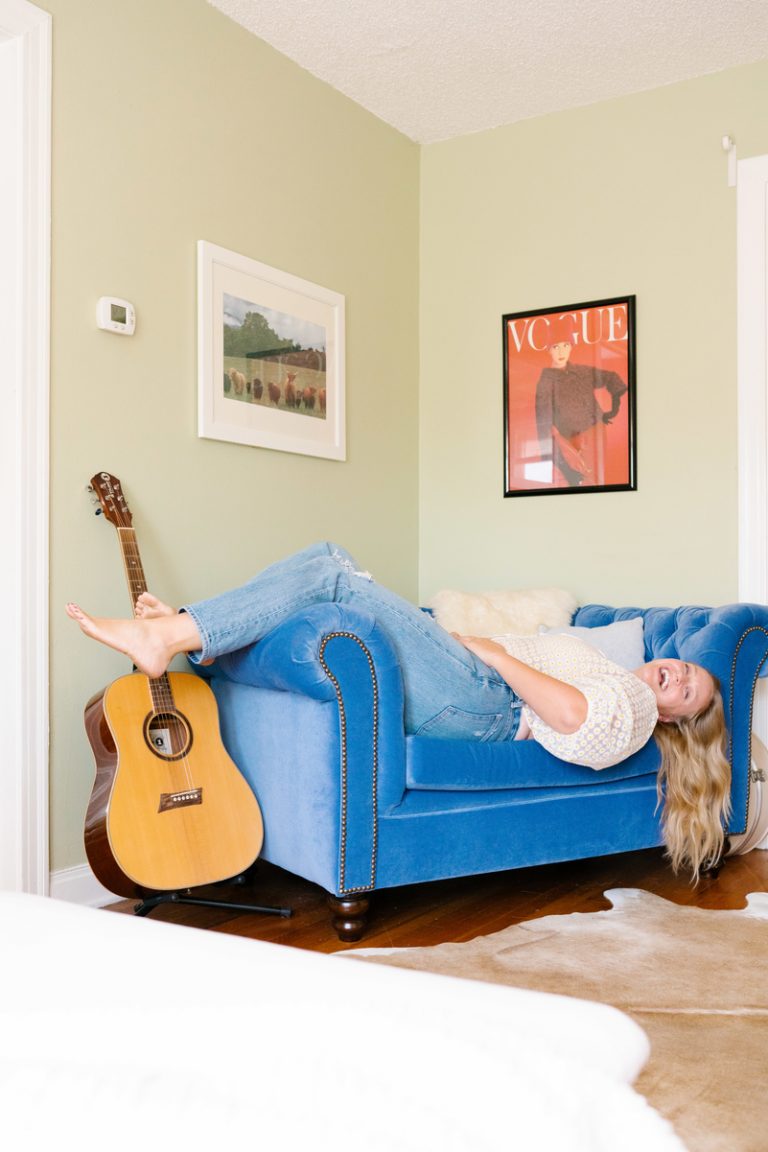 What are your tips for repairing damaged curls?
According to Eaddy, "The best way to repair damaged curls is to begin re-hydrating your locks. Without the proper moisture, your strands won't be protected and will continue the cycle of breakage."
There are ways to help moisturize hair by tweaking your wash day routine. Even without changing your products, you can lock in more moisture with practices like sleeping with silk pillows or hair steaming. Eaddy is a passionate advocate of the latter. "Hair steaming is a must-add to your routine. No matter your curl pattern, if you are low porosity or high porosity your strands can absolutely benefit from this amazing practice," she advises. "Steaming is hands-down my favorite way to begin the hydration process and is one of the best things that you can do to pamper and prepare your hair for moisture retention."
Not familiar with hair steaming? Don't worry, it's exactly what it sounds like: hydrating hair using targeted steam. This can be done using a hair tool as well as at a spa. Eaddy elaborates: "Hair steaming is the process of using moisturizing heat to help open up your follicles, lift your cuticles on your hair shaft, and allow the nutrients from the conditioner and other treatments to actually penetrate each strand. This allows for optimal hydration and ultimate moisture retention. Properly steamed hair is properly conditioned hair, and the benefits are unmatched."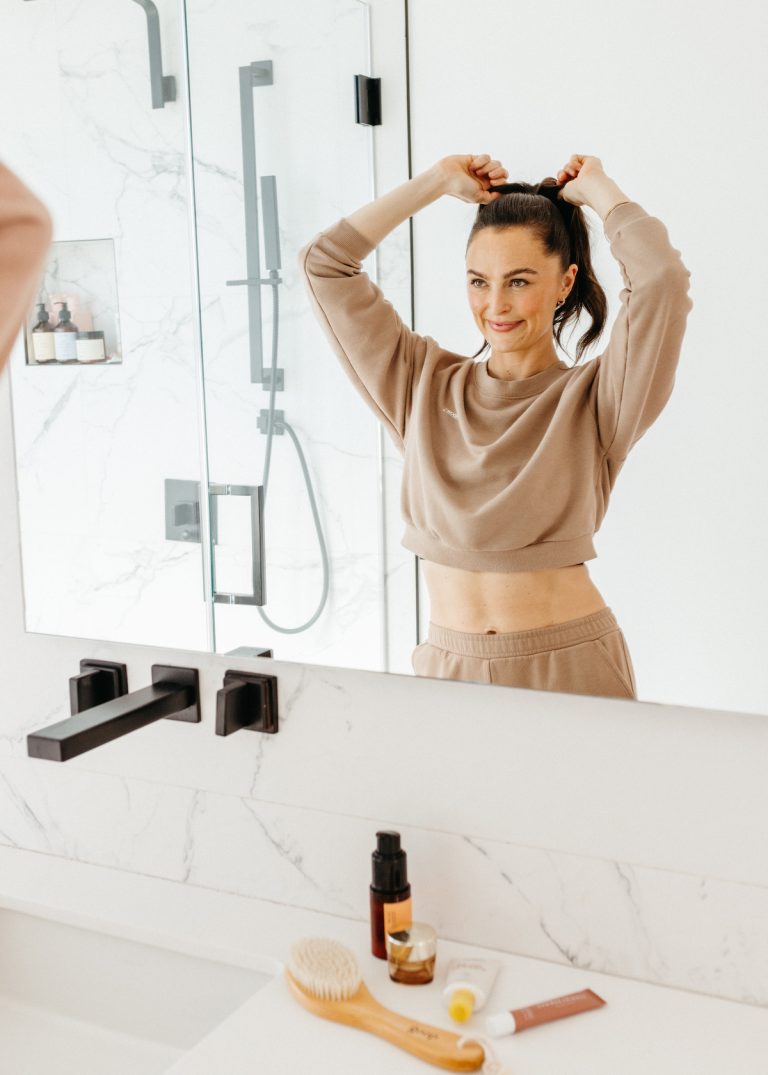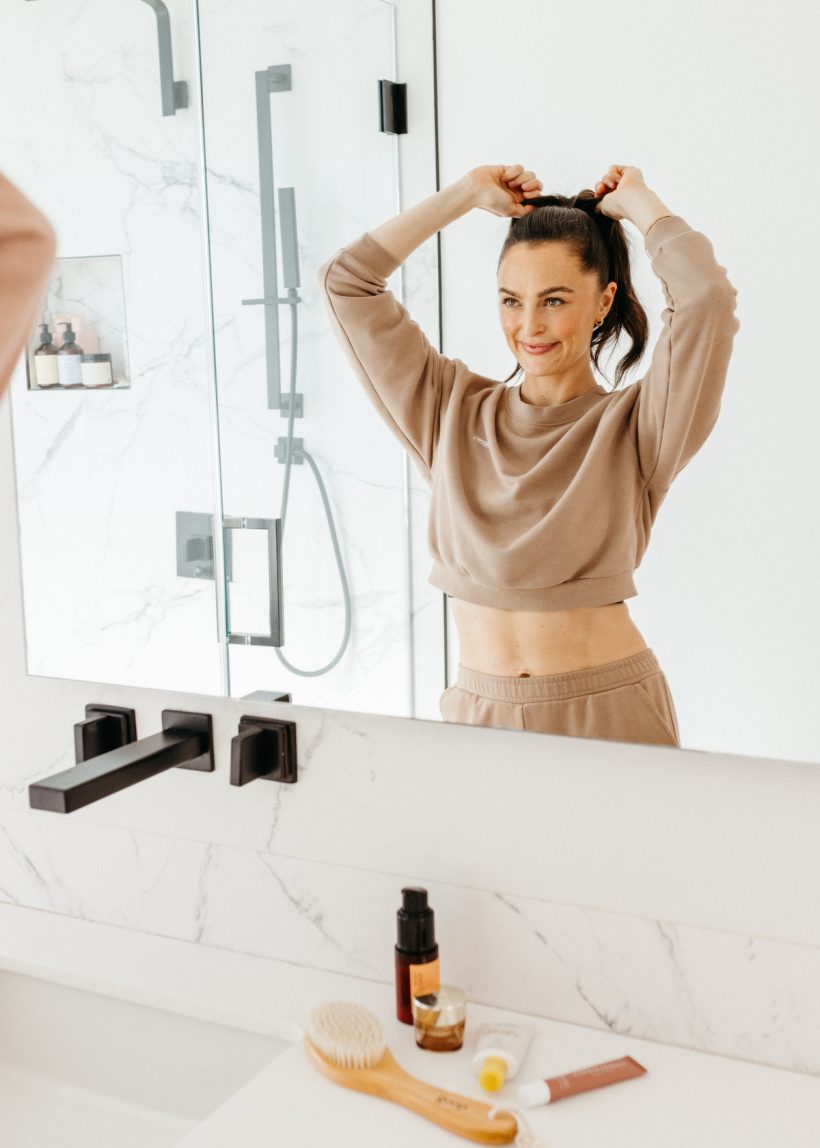 What are the best ingredients for curly hair?
Eaddy recommends using natural products for curly hair. "The more natural, the better," she says. Oils, butters, and essential oils derived from plants and botanicals are the best ingredients for a healthy scalp and strong hair. "Ingredients like hibiscus extract, mango seed butter, chia seed oil, papaya, and grape seed oil are all naturally-derived ingredients with none of the harsh added extras."
But it's important to know that all hair treatments aren't created equal. Some do more harm than good. Eaddy recommends avoiding "any harsh sulfates and drying alcohols. These products dehydrate the hair even further. It's also best to avoid silicones and waxes as they cause buildup and block other products from reaching your strands."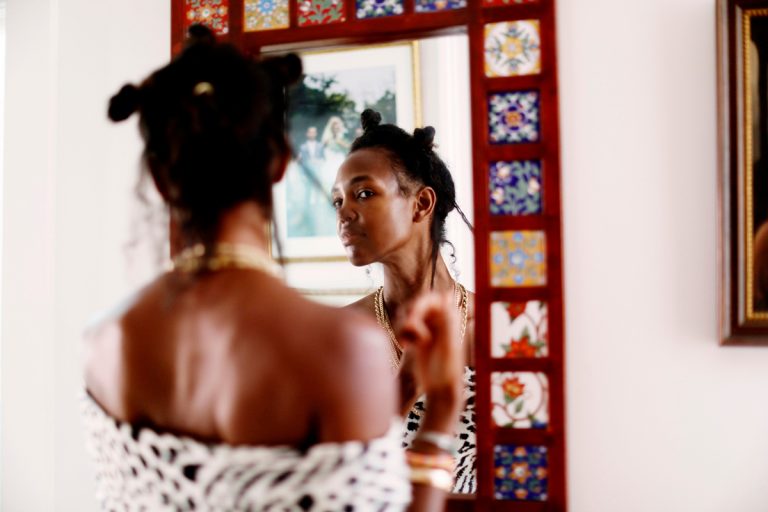 11 Expert-Approved Natural Products for Curly Hair
The Juice Cleanse by Juices and Botanics
For the ultimate hair reset, Eaddy recommends this Juice Cleanse for your hair. Without stripping your strands, this detangling co-wash intensely hydrates while getting rid of the buildup and tangles in your strands. Like any juice cleanse, it's full of natural ingredients to refresh your hair.
---
The Juice Cleanse by Juices and Botanics, $14.99
Nuele Hair Serum
Serums are just as vital for your hair as they are for your face. Residue-free and refreshingly lightweight, drench your scalp with this potent oil serum. It works to detangle and protect your hair all day with jojoba, argan, moringa, rosemary, and clary sage. 
---
Nuele Hair Serum, $34
Maya Chia Power Fol Multi-Correctional Scalp and Hair Treatment
Maya Chia products harness the power of natural ingredients for shining, stress-free hair. Douse your scalp with this treatment to build back powerful strands. Whether you have breakage, thinning, or even hair loss, this combination of peptides, collagen, antioxidants, and adaptogens visibly repair volume for your biggest, bounciest curls.
---
Maya Chia Power Fol Multi-Correctional Scalp and Hair Treatment, $72
La Tierra Sagrada Hair Treatment
Overwhelmed by your curls? This award-winning, leave-in conditioner is like a reset button, helping your hair become its healthiest. Filled with antioxidant-rich oils and essential oils for hair growth, it's a full-spectrum treatment that vitalizes and nourishes.
---
La Tierra Sagrada Hair Treatment, $44
Naturally Drenched Rebalance Pre-Conditioner Treatment
Take back wash day with the detangling properties of this balancing pre-conditioner. Made with almond oil, bamboo extract, calendula, and papaya to strengthen hair, protect against breakage, and restore your natural curls, it's kind to your curls and keeps them strong and soft.
---
Naturally Drenched Rebalance Pre-Conditioner Treatment, $36
The Juice Replenishing Leave-In Conditioning Spray
Keeping your curls hydrated is essential to ensuring they stay healthy. This leave-in conditioner spray does exactly that—and more. Eaddy created this formula so you can mist your hair with moisture from root to tip.
---
The Juice Replenishing Leave-In Conditioning Spray, $15.99
Beautiful Curls by Alaffia Curl Hydrating Oil
Alaffia products are made from natural ingredients sourced in West Africa, using the rich properties of evergreen plants to lock in hydration. This hydrating oil uses baobab, monoi flower, castor, and argan oil to replenish hair's protective layer, soften even the driest curls, and revitalize damaged hair.
---
Beautiful Curls by Alaffia Curl Hydrating Oil, $10.99
Juicy Curls Curl Definition Cream
Finding natural products to style your curls can seem impossible—but the search ends here. Eaddy recommends this lightweight cream that keeps your curls defined without clogging up your hair with synthetic ingredients. Only the best for your healthiest hair.
---
Juicy Curls Curl Definition Cream, $17.99
Ceremonia Mascarilla de Babassu
Inspired by the natural hair care routines from Latin America, Ceremonia uses clean products to define and celebrate your individual curl patterns. This hair-defining mask uses babassu oil and cupuacu butter from Peru to deeply condition and restore your healthiest curl. 
---
Ceremonia Mascarilla de Babassu, $25