Thanks to social media, beauty trends have reached a fevered pitch. On the tamer end of the spectrum, there are trends like #CleanLook, which has nothing to do with clean beauty. Then there are some seasonal trends like #TomatoGirl that ruled this summer. But trends seem to be getting more and more niche—and for some reason, they're all related to food. Brownie Glazed Lips? Cinnamon Cookie Butter Hair? And now, skin milks have entered the chat.
Dairy may be on the outs, but milky skincare is all the rage. And unlike the more ephemeral trends, skin milks are here to stay. After slowly gaining momentum over the past few years, they now have the celebrity seal of approval—à la Hailey Bieber. Her brand, Rhode debuted its Glazing Milk skin barrier boost, complete with a "Got Milk"-style campaign that's been relentless with its reach. Now, many brands are following suit. And it's not just for the buzz—because skin milk actually works. But the question remains: What is it? And of course: do they involve any milk at all?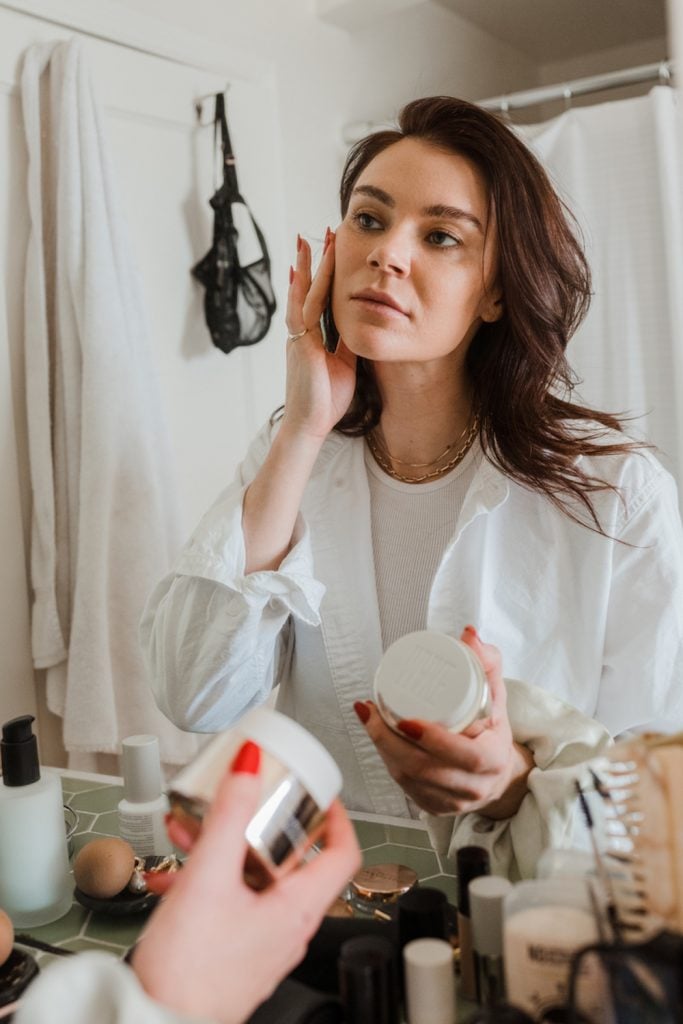 Skin Milk Explained
The first thing to address: no, skin milks don't contain any actual milk. Rather than being defined by their ingredient list, these products are named for their texture. The allure—and efficacy—of milky, creamy beauty products isn't new. In many ancient civilizations, bathing in milk was the ultimate luxury and purported to be the key to youthful, soft skin. And while this iteration of milky skin products is way less literal, it might actually be more effective.
The Skinny on Skin Milk Products
Skin milks come in many forms. Most often, we see the milky consistency leveraged to make either heavy-duty toners or lightweight serums. Since the texture is somewhere between a liquid and a cream, a skin milk offers hydration without the heaviness. In many cases, skin milks are marketed as multi-use products that can deliver the benefits of a toner, a serum, and even a moisturizer in just one product.
We're also seeing more and more skin milks as cleansers and even as body products. Skin milks for the face and for the body are both compelling because they signal comfort. They're the skincare equivalent of warm milk before bed, or a creamy, frothy matcha in the morning.
To learn more, I spoke to Yasmin Zeinab, founder of ABI AMÉ, about all things milky in the world of skincare. I even tested the brand's skin milk, ABI AMÉ's Summer Skin and other products to determine whether there's truth behind the hype of this trend.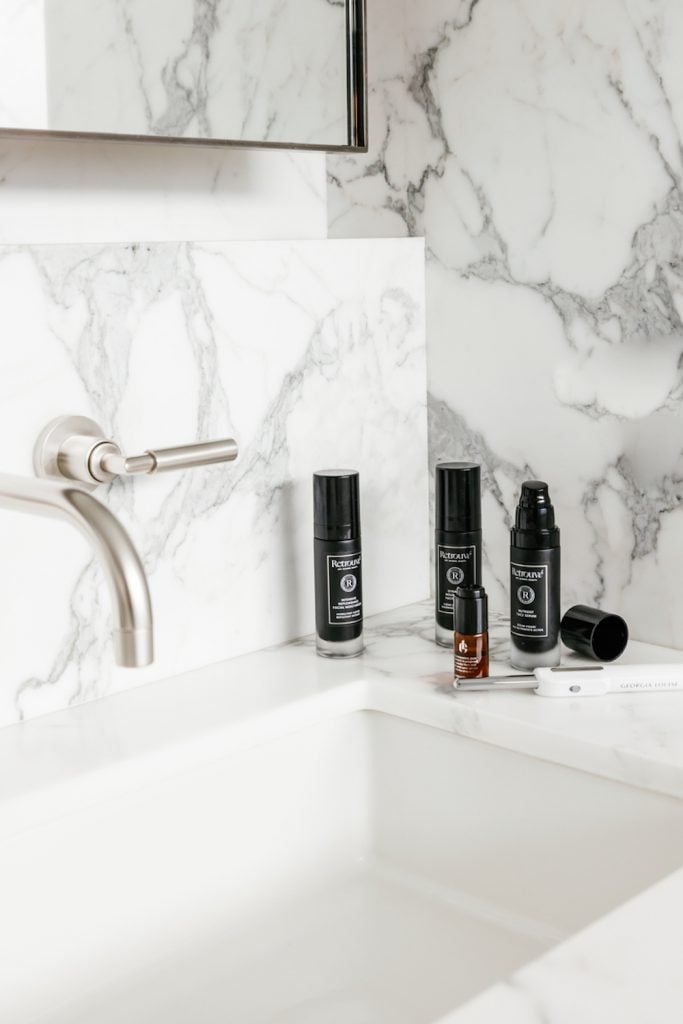 What is skin milk?
Skin milk typically refers to the texture of a product that is more fluid than standard lotion. They're lightweight and have a consistency similar to milk, hence the name.
The key difference between traditional lotions and a skin milk is the texture and consistency. Skin milks are fluid and lightweight, whereas lotions have a thicker consistency. However, if a skin milk has been formulated correctly, it can provide the same heavy-hitting hydration as a lotion without the downside of the heavy, sticky texture.
What are the benefits of skin milk?
Skin milks are deeply hydrating and nourishing for the skin. They are typically formulated with very soothing ingredients so they're great for anyone with dry or sensitive skin. The main benefit of a skin milk is its texture. The ultra-lightweight, milk-like texture doesn't leave a residue or feel greasy, but it's a deeply hydrating and nourishing formula.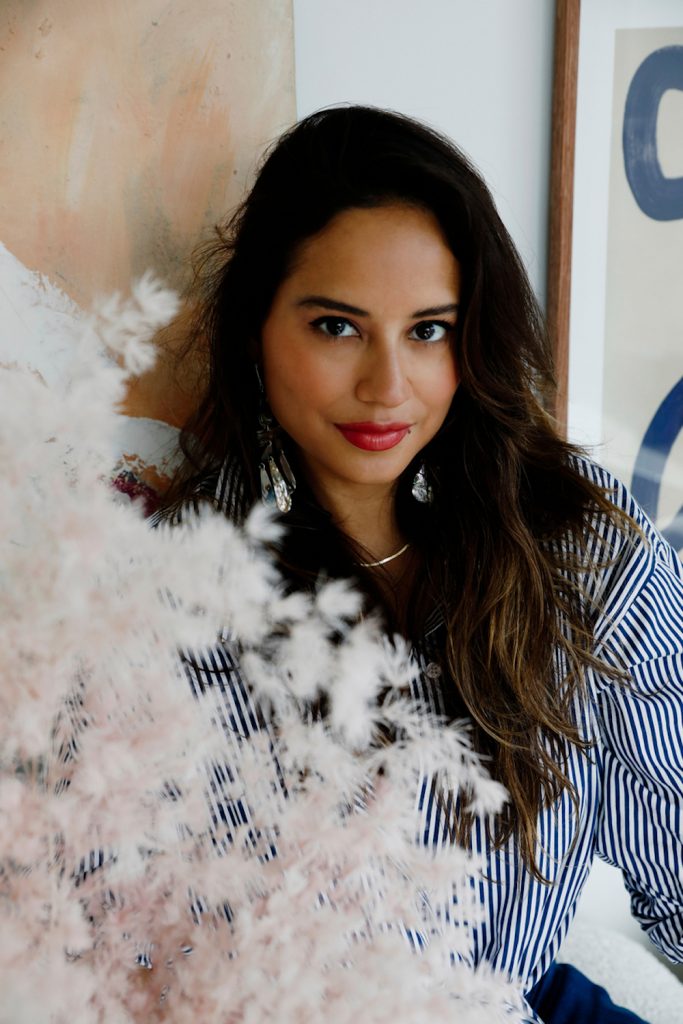 What ingredients should we look for in skin milk?
You'll want a skin milk that is deeply hydrating and also provides an occlusive layer on the skin so there is no need to layer a lotion over the top to seal in the moisture. Look for a mix of active, hydrating, and occlusive ingredients that are going to nourish and hydrate the skin while creating a barrier to lock in hydration.
Hydrating ingredients include:
Hyaluronic Acid
Sodium Hyaluronate
Glycerin
Ceramides
Tremella Fuciformis
Trehalose (an antioxidant)
Sodium PCA
Fatty Alcohols (cetyl and stearyl alcohol)
Lactic Acid (which is also an exfoliant and found naturally in, you guessed it, milk!)
Occlusive ingredients include:
Petrolatum
Fatty oils (argan oil, tamanu oil, olive oil)
Beeswax
Shea Butter
Squalane
Silicones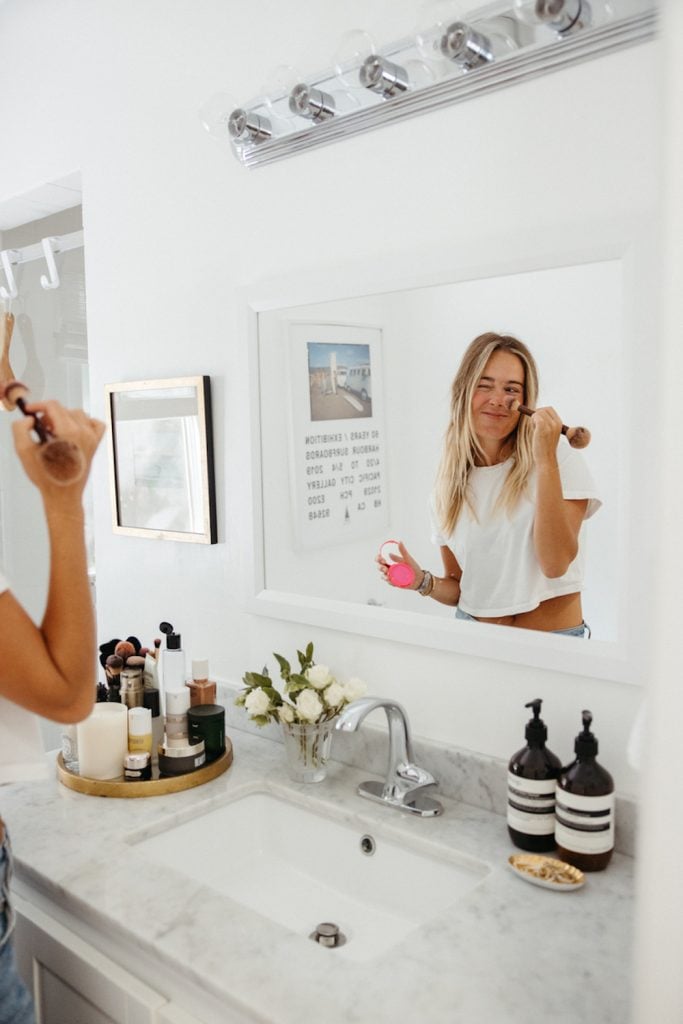 The Best Skin Milk Products, Tested
I'm not immune to the aesthetic videos of skincare lovers applying creamy, milky serums, cleansers, toners, and more all over their skin. While the skin milks on my feed have different benefits, they all look equally satisfying to apply. Of course, I had to try. Here's where some of the most buzzed-about products ranked on my list.
Every product is curated with care by our editors and we'll always give an honest opinion, whether gifted or purchased ourselves. If you buy something through our links, we may earn a small commission at no cost to you.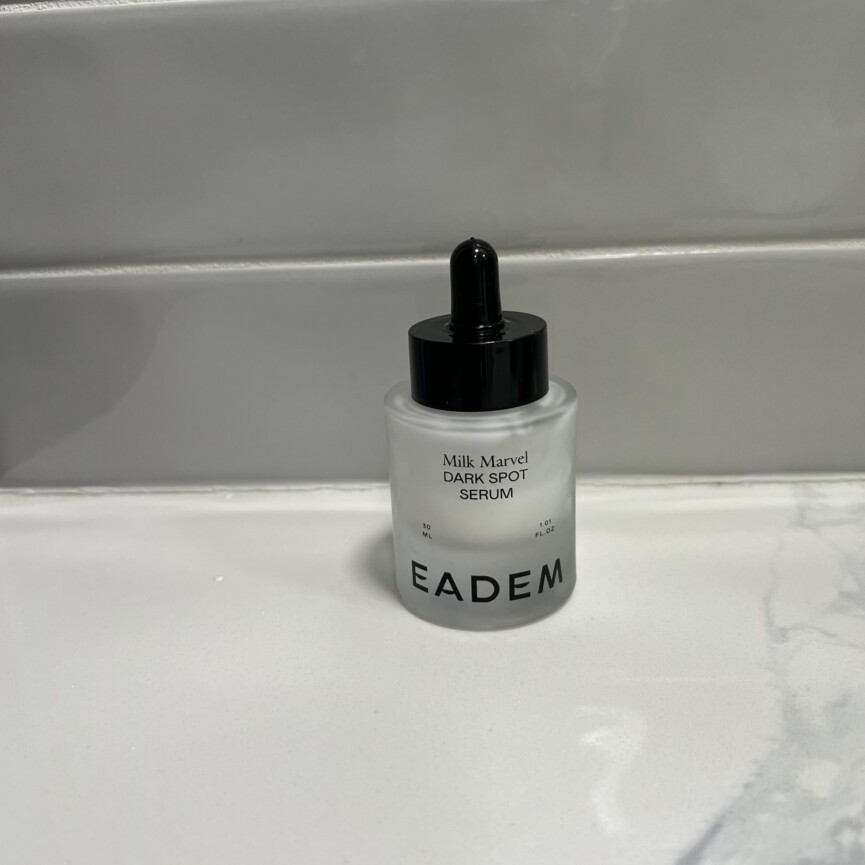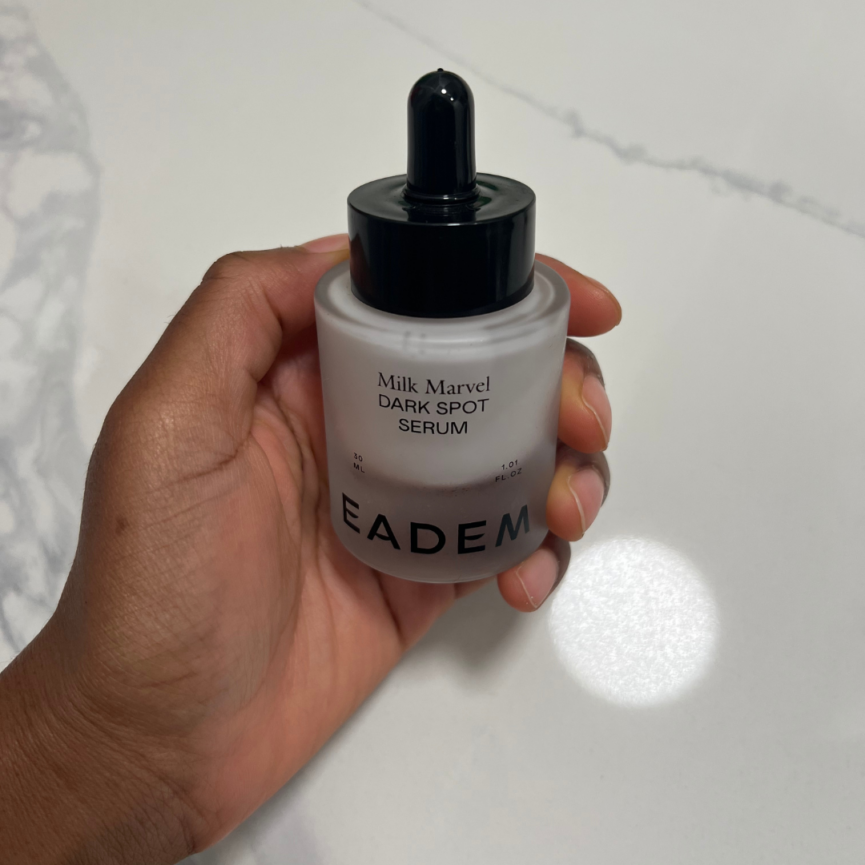 Best for Hyperpigmentation: EADEM Milk Marvel Serum
For hyperpigmentation, dark marks, or melasma, this skin milk serum should be your holy grail. I don't go a day without wearing it. It's lightweight but delivers key ingredients that pack a punch. And, because of its silky, milky texture, it's perfect for layering with all my other products.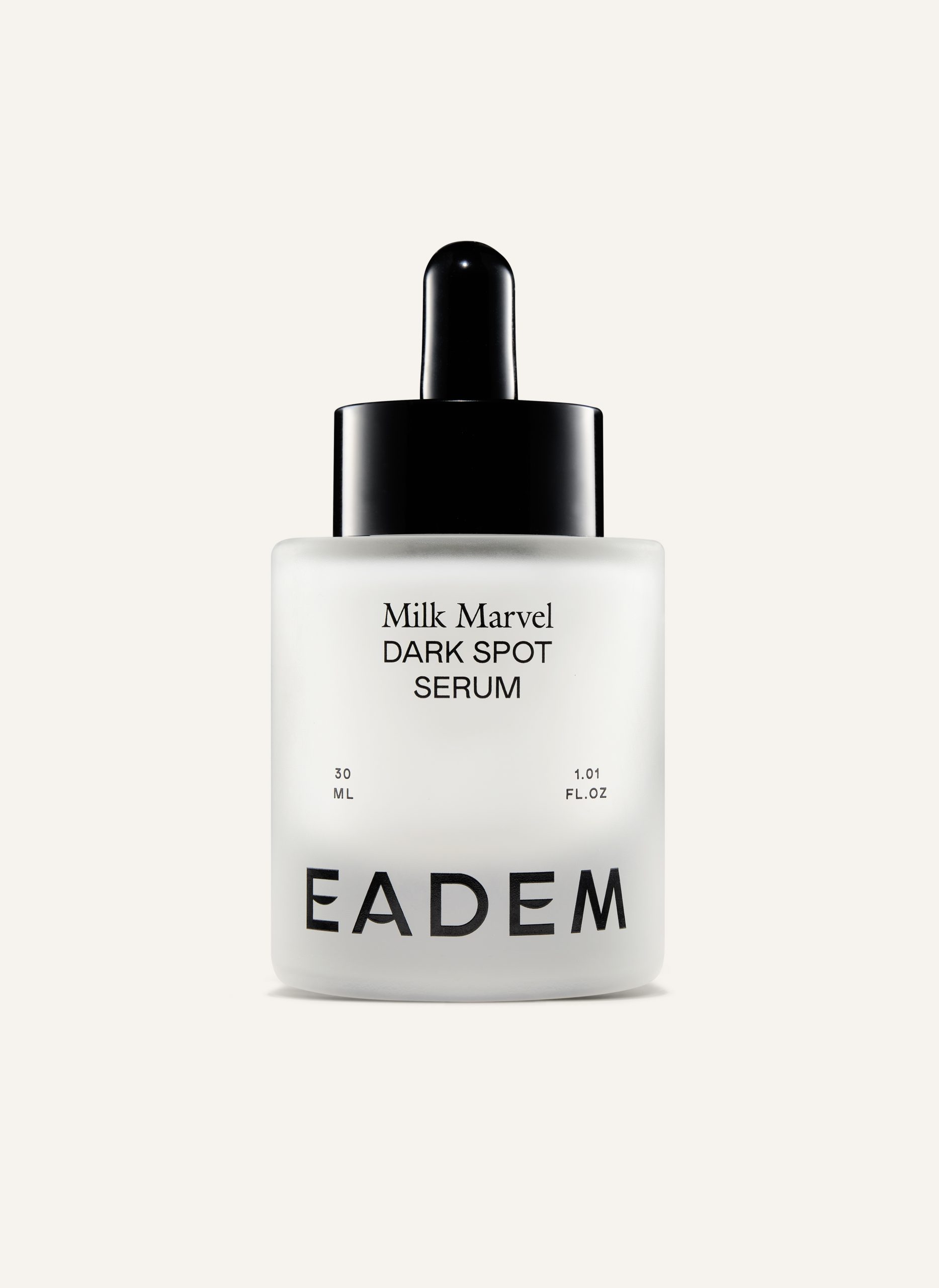 Niacinamide, amber algae, and encapsulated vitamin C work together to brighten and fade dark marks.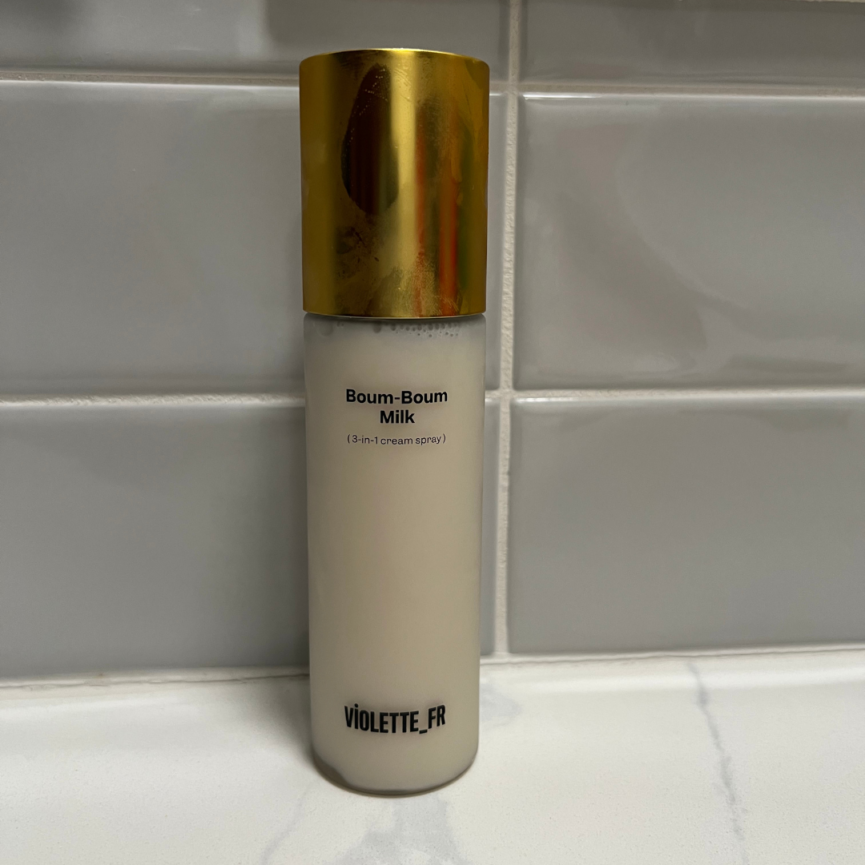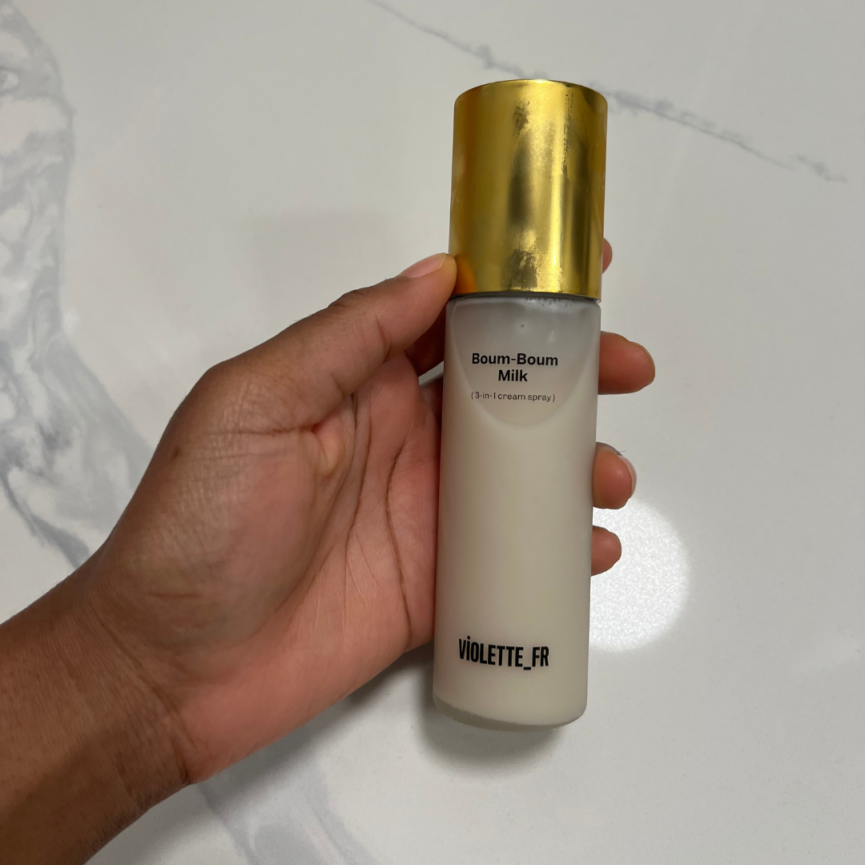 Best Multi-Tasking: Violette_FR Boum-Boum Milk
This is a saving grace for my lazier skincare days. It's also a staple product for a more minimalist routine. This milky 3-in-1 spray by a cult French beauty brand is a toner, a serum, and a moisturizer. Just spray over your face after cleansing and you're good to go. I've tried a lot of sprays that are filled with nothing but water and perfume. Instead, this one makes my skin feel instantly plump without the heaviness of multiple products or any sticky residue.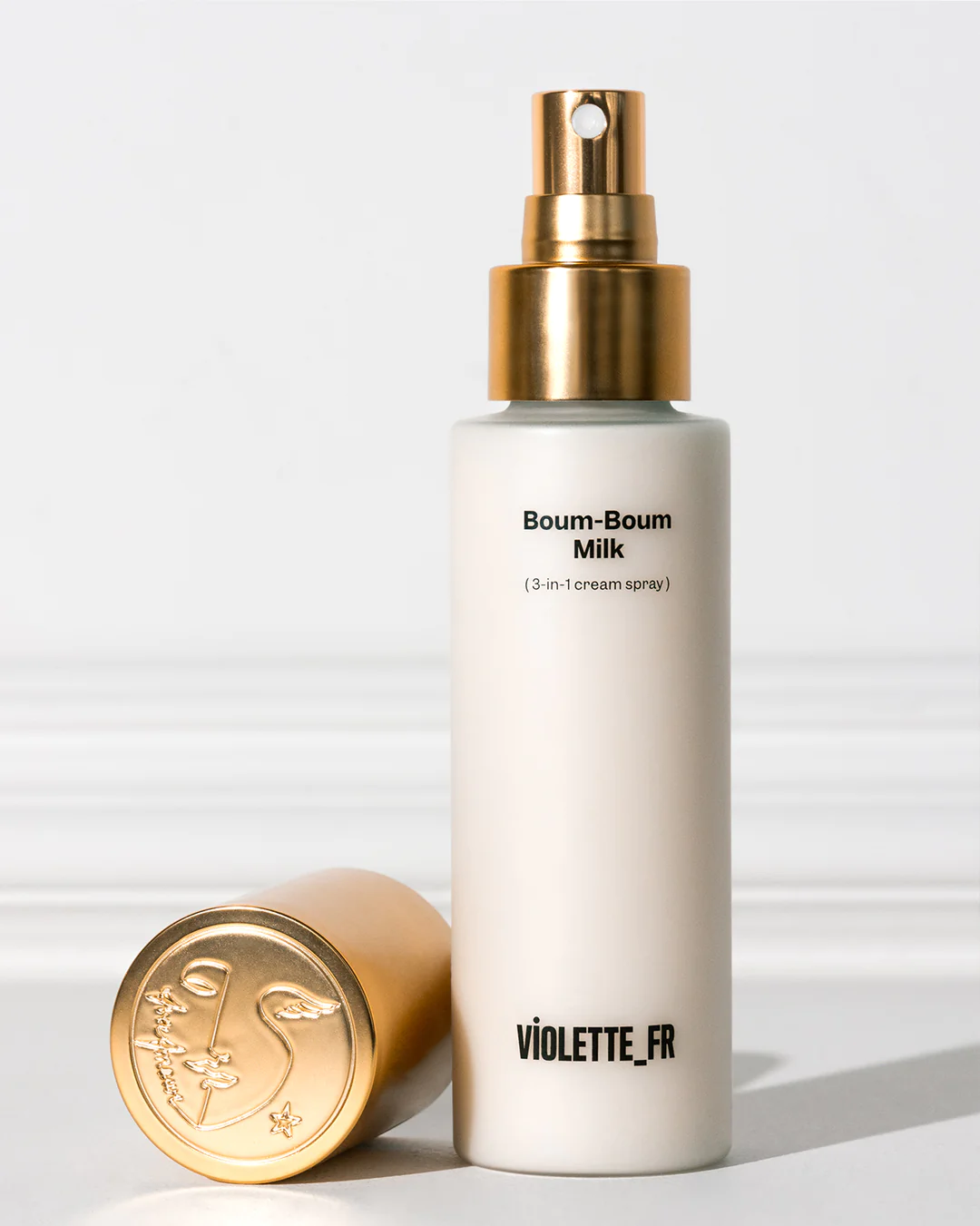 This probiotic-based formula contains fermented birch sap and squalane to deeply hydrate dry skin while protecting the skin's natural microbiome. Plus, mineral-rich glacial water is charged with several key minerals to help skin rehydrate and recover while olive leaf extract energizes skin cells.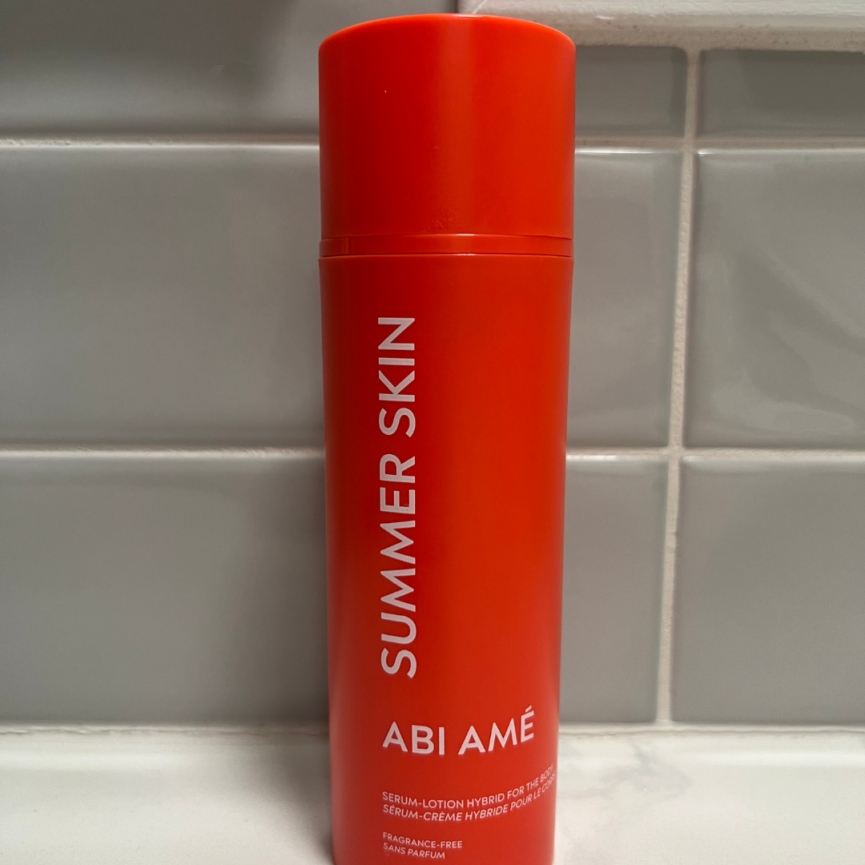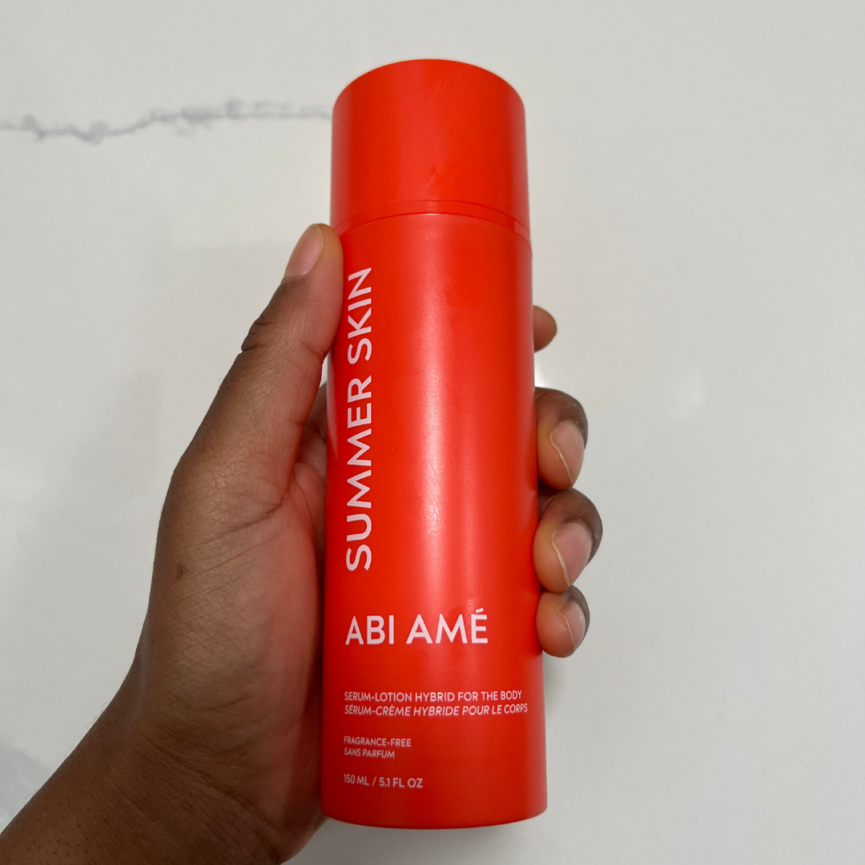 Best for Dry Skin: ABI AMÉ Summer Skin
Skin milks aren't just for your face, they're also all the rage in body care. Their lightweight texture means fast absorption, unlike most oils and lotions. So I tried the ABI AMÉ Summer Skin to test the skin milk bodycare trend for myself.
I've tried a lot of body lotions, serums, and oils, but I always run into one of two issues. Some of them take way too long to dry, leaving residue on my clothes and increasing my getting-ready time. Others are too thin to actually have any benefit. This skin milk is the exception. The texture is so satisfying and a little goes a long way. I also see an immediate difference in its effect on dry, scaly skin.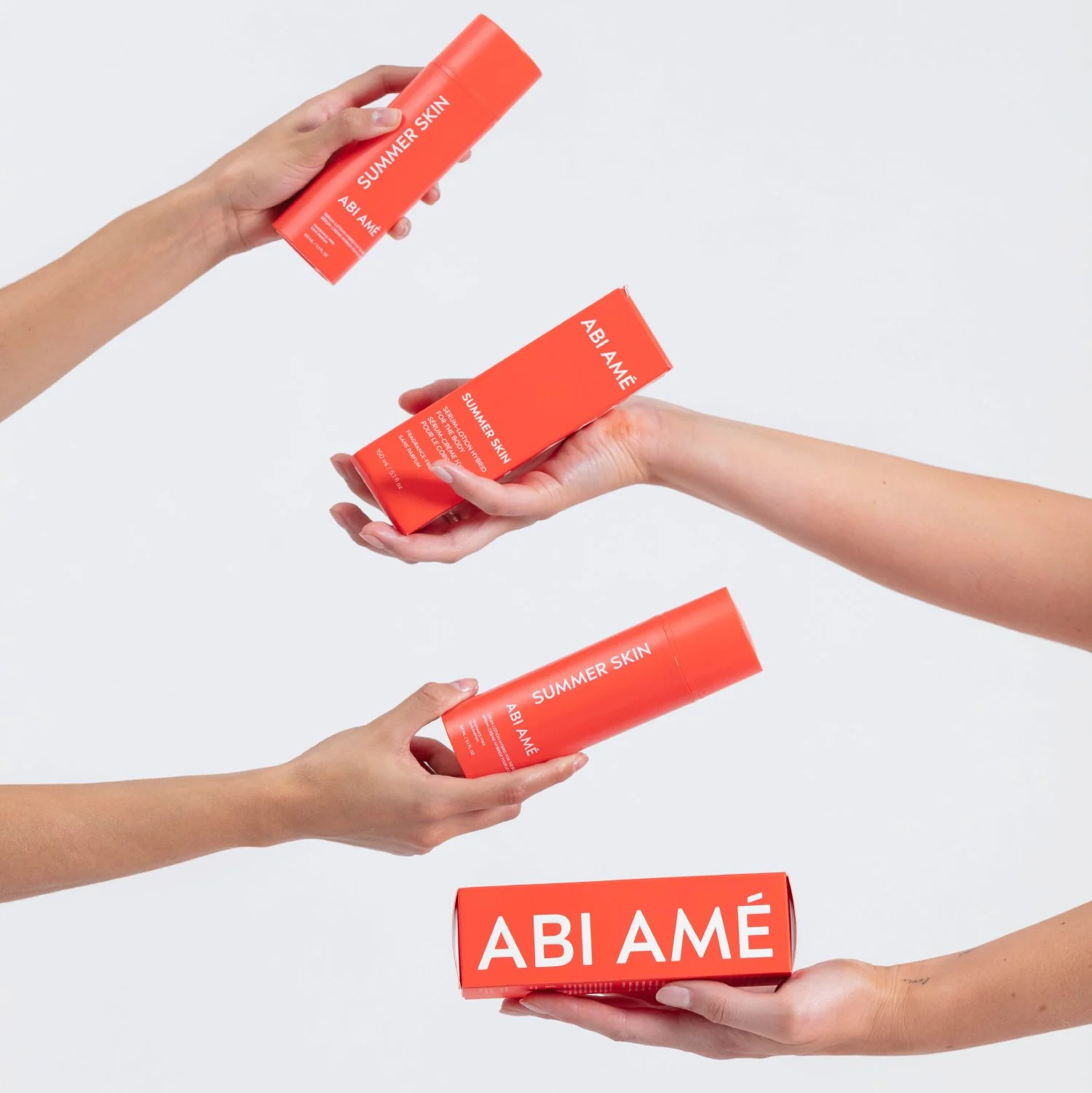 Formulated with niacinamide, vitamin B5, and oat extract, this skin milk works quickly to plump and instantly hydrate and lock in moisture.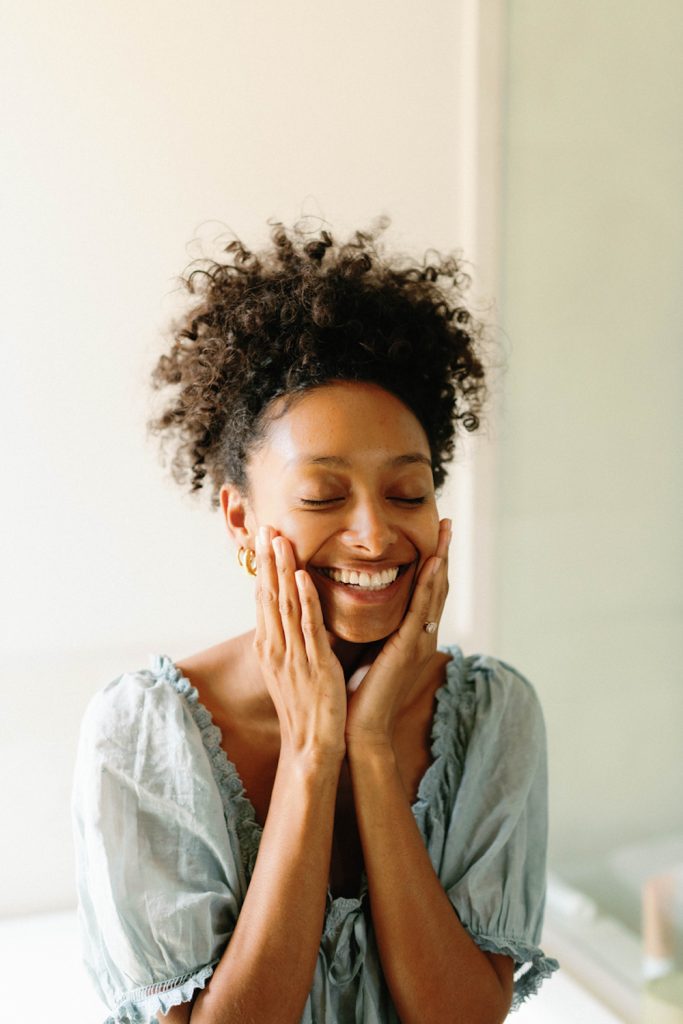 More Skin Milk Products to Try
Best for Oily Skin: Moon Juice Milk Jelly Foaming Cleanser
Part milk, part jelly, and with a foamy texture that feels so satisfying on the skin. The pH-balanced bubbles come from Coconut Ferment, which gently but deeply cleanse the skin. Barrier-boosting ingredients like adaptogenic reishi mushrooms hydrate as you cleanse without blocking your pores.
Best for Dry Skin: OSEA Ocean Cleansing Milk
The worst thing you can do for dry skin is use a stripping cleanser. That's where the hydrating powers of skin milks come in. This one is rich in antioxidants like Undaria seaweed, as well as a moisturizing complex that includes glycerin for smoother, healthier skin.
Best for Mature Skin: Biologique Recherche Lait EV Cleansing Milk
This spa-like cleanser is a splurge, but it's a favorite for a reason. It's great for dry skin, as it replenishes any moisture loss in the cleansing process. Mature skin is especially prone to dehydration, so this milky cleanser locks in moisture while also addressing fine lines and restoring lipids.
Best for Acne-Prone Skin: Sporty & Rich Skin Softening Milk Cleanser
Formulated with the skin-gut connection in mind, this "health is wealth" focused brand's foray into beauty will not disappoint. It's formulated with vitamins, antioxidant-rich oils, hyaluronic acid, seaweed, and aloe vera. Packed full of nutrients, this milky cleanser thoroughly cleanses without clogging pores.
Best for Dry Skin: Laniege Cream Skin Toner & Moisturizer
When it comes to skin milks, this K-Beauty favorite has been around the longest. Another multi-tasking formula, this milky liquid gold is a toner and moisturizer in one. Enriched with nourishing ceramides and peptides, it's extremely hydrating and moisturizing without it being heavy.
Best Skin Milk Essence: Rhode Glazing Milk
This ceramide essence is actually worth the hype. Essences are known for boosting hydration, and this one's milky texture floods your skin with nourishing, barrier-protecting nutrients.
Best Skin Milk Serum: Herbivore Botanicals Milky Way 10% AHA + Oat Soothing Exfoliating Serum
Exfoliate and hydrate at once with this clearing, milky serum. It's gentle enough for sensitive skin but strong enough to clear and prevent blemishes. It smooths texture with 10% AHA and 3% PHA, while hydrating with oat, ceramides, and hyaluronic acid.
Best In-Shower Skin Milk: Chillhouse Alt Milk Bathing Creme
There are three ways to use this milky creme conditioner. 1. Lather on in the shower as your last step after washing. 2, Apply like a body mask before your shower. 3. Massage onto your skin before getting into the bath for a milky soak. Whichever you choose, this is your ticket to softer skin.
Best Dewy Skin Milk: Tatcha Hinoki Body Milk
Expect to find your favorite skincare ingredients, like squalane and ceramides, in this body milk. Get dewy skin all over with this lightweight, hydrating formula.
Best Scent: John Masters Organics Body Milk
Enriched with coconut oil and aloe vera, this body milk conditions and replenishes moisture to save dry, cracked skin. It also has the soothing, natural scent of vanilla and blood orange.
Best Multitasking: By/Rosie Jane Body Milk
Ever used a toner for your body? Start here. Part toner, part moisturizer, this body milk instantly absorbs into your skin to tighten and smooth.