I've always loved that thrill of a cheap beauty product. As a teenager, the quickest cure for my boredom was a spin around the makeup aisle at Target where I could treat myself to something new on a very limited budget, and it's still just as thrilling today.
That old cliché is true that a new lipstick can be an instant mood-booster—especially when it doesn't break the bank (and cause buyer's remorse) in the process.
The other day on the 'gram, I shared a few of the cheap beauty products that are constantly in my rotation: my 8-pound bag of Epsom salts and cult-favorite St. Ives Apricot Scrub —which has its haters—but from personal experience, this stuff just works. I could have continued down my list of affordable faves (and one of these days, I will.) But the response from our readers was so major that instead, I asked y'all for your recommendations for the best beauty products under $20 and there were so many great ones, I scooped up several new ones to try out myself.
I thought it would be fun to share the top recommendations here so that y'all can discover a few new faves to treat yourself—and be sure to leave your favorites in the comments below!
One added benefit of high-performing beauty products with low, low price tags? You can use them with abandon since replacing an empty bottle is an easy fix. For my bath salts, in particular, experts recommend using quite a lot (two cups or so) in a full bathtub in order to get the water to the level of salinity to be truly detoxifying and muscle-relaxing. So go ahead and use liberally, then read on for the best cheap beauty products under $20, according to our readers.
So, what are the best beauty products under $20?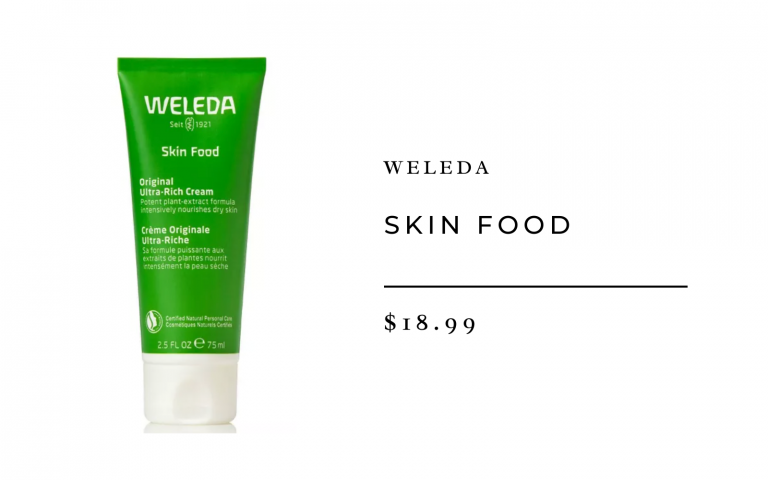 Weleda Skin Food
This is a must-have if you love hydrated, dewy skin. It's a little thicker than a moisturizer so it almost acts like a protective barrier or balm. It's great for all skin types and can be used on your face, body—anywhere really!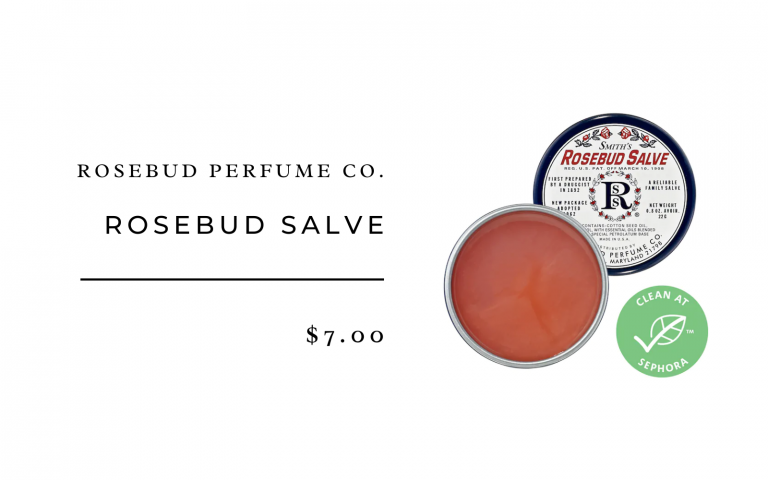 Rosebud Perfume Co. Rosebud Salve
You'd be hard pushed to find a beauty editor who doesn't have this cult favorite in their beauty bag. It's clean, hydrating, and adds a hint of color.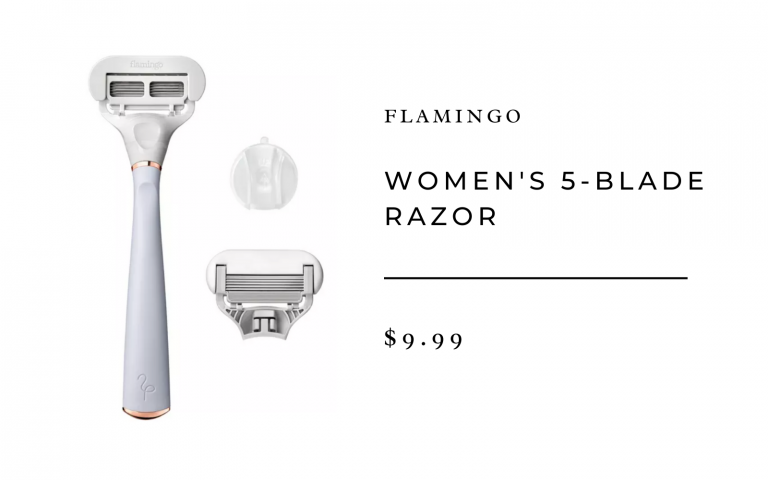 Flamingo Razors
I am obsessed with this razor, and it turns out, our readers are too. It has a blade that just never seems to dull, and I haven't been cut by it either, not once! Highly recommend.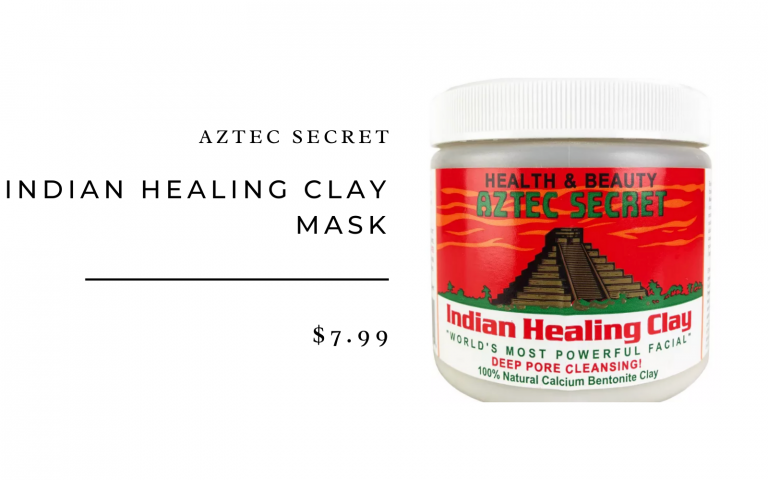 Aztec Secret Indian Healing Clay Mask
Another one that is on almost every cheap beauty product list, maybe ever, because of its healing and deep cleansing properties. It can be drying though so be sure to hydrate well post application.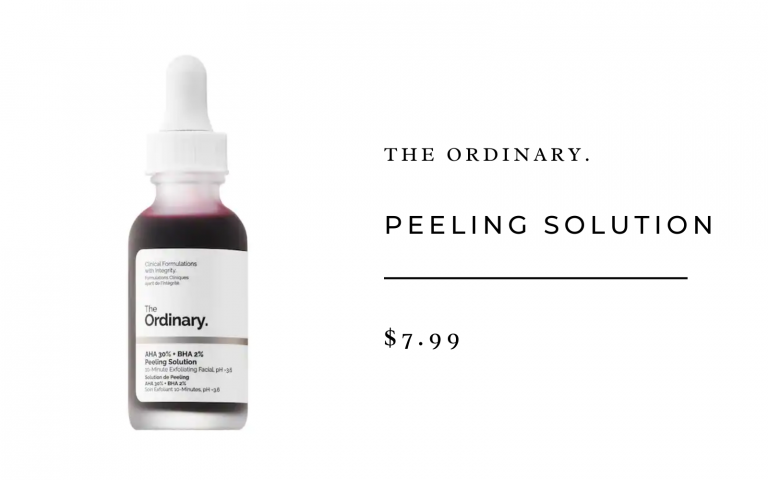 Not every Ordinary product was created equal but this one has a legion of fans, and it's easy to see why. AHA 30% with BHA 2% for under $8 sounds too good to be true. Treat this one with care though. This review could help to guide you on how to use it and if it suits your skin. But as always, do your research.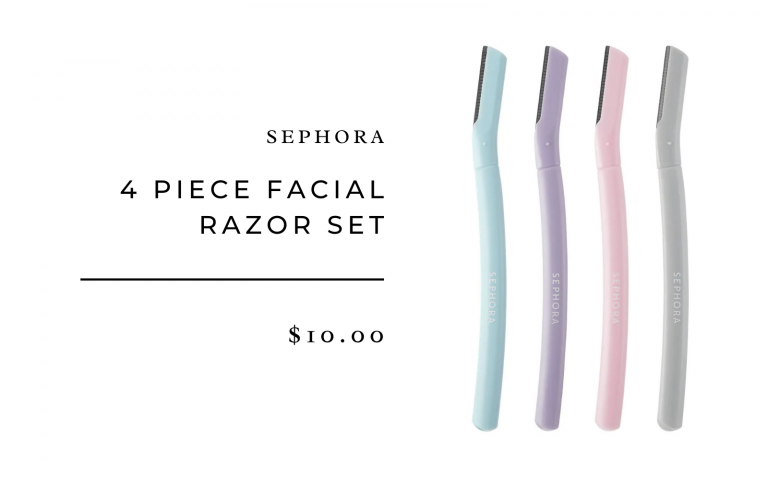 Sephora 4 Piece Facial Razor Set
If you love dermaplaning like me then you'll love this affordable facial razor set. These help to create a clean canvas for skincare and makeup by removing the peach fuzz and dry skin. If you want to step it up though, we highly recommend investing in a professional at-home dermaplane tool like this one from Stacked Skincare. No, it's not cheap, but it is an investment and you will get the results you're after—promise!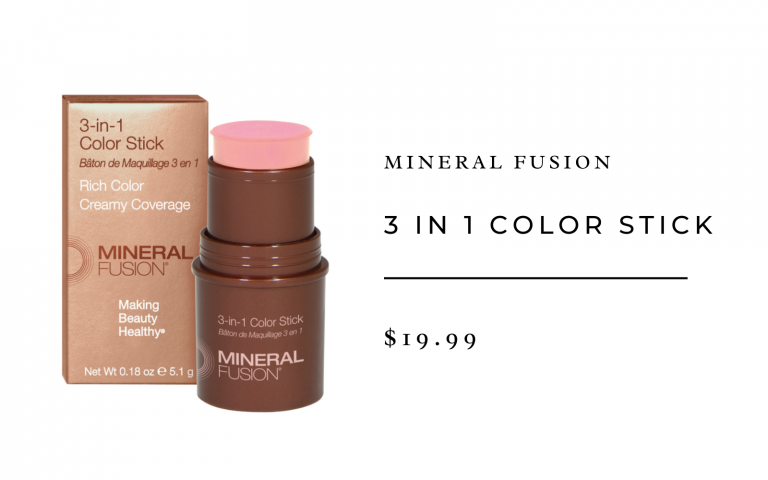 Mineral Fusion 3 in 1 Color Stick
This handy little stick is a real bang for your buck. It's great for cheeks, eyes, and lips that gives a really natural flush of color—and it's clean.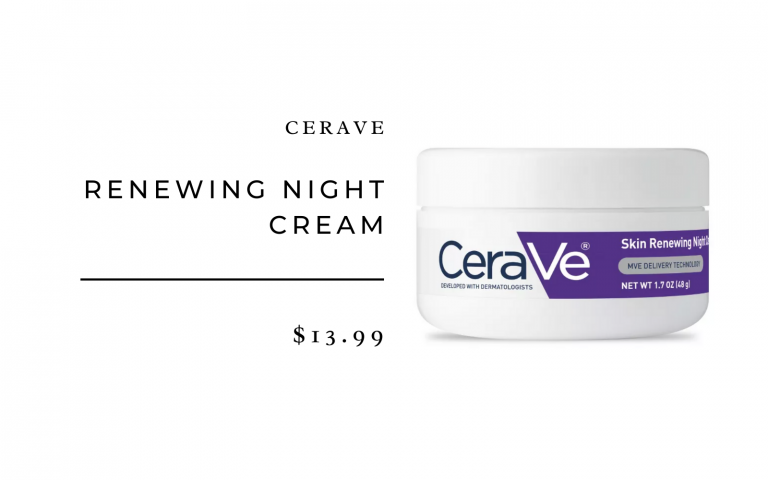 CeraVe Renewing Night Cream
If you're looking for a no-fuss, does what it says, moisturizer then CeraVe will always deliver. This renewing night cream helps to restore the skin's barrier while you sleep because it's packed with hyaluronic acid to help retain moisture. Count me in.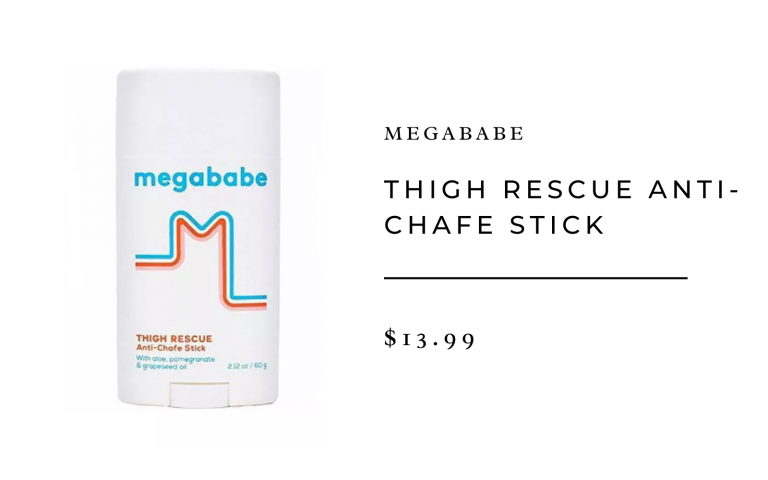 MegaBabe Thigh Rescue Anti-Chafe Stick
We've always loved Katie Sturino's body-positive philosophy so when she launched a line of products that addressed real problems with cute solutions, we were sold. This anti-chafe stick has hoards of fans and positive online reviews and was the winner of 2020s Into The Gloss 25 Best Products of the Decade.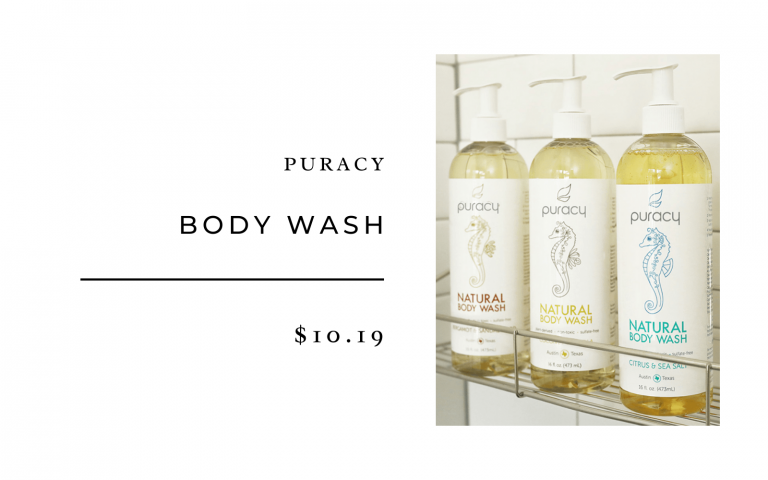 Puracy Body Wash
We are already in love with their non-toxic cleaning products so it's little wonder our readers recommended their affordable, clean body wash too. Their products work!
Neutrogena Sheer Zinc Mineral Face Sunscreen SPF 50
If you're looking for a mineral sunscreen with maximum protection that won't clog your pores, then reach for Neutrogena next time you're at the drugstore. It's water-resistant and features naturally-sourced 100% zinc oxide.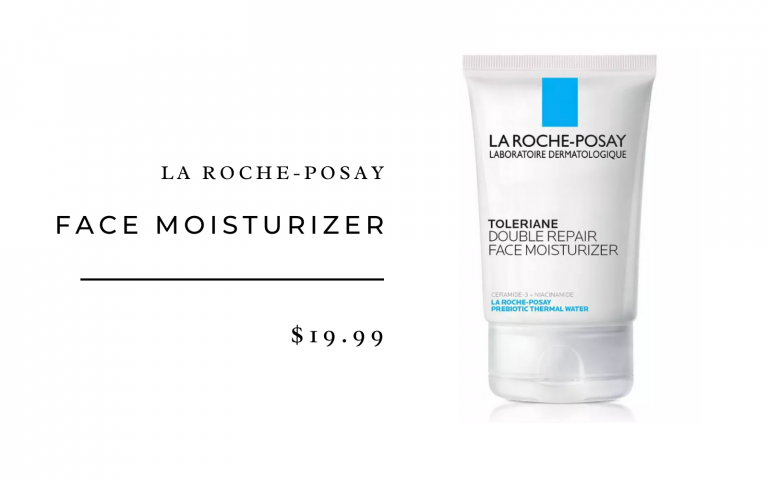 La Roche-Posay Moisturiser
We were already big fans of the French pharmacy classic, but our readers really loved this face oil-free face moisturizer because it helps restore the skin's barrier after 1 hour. Impressive.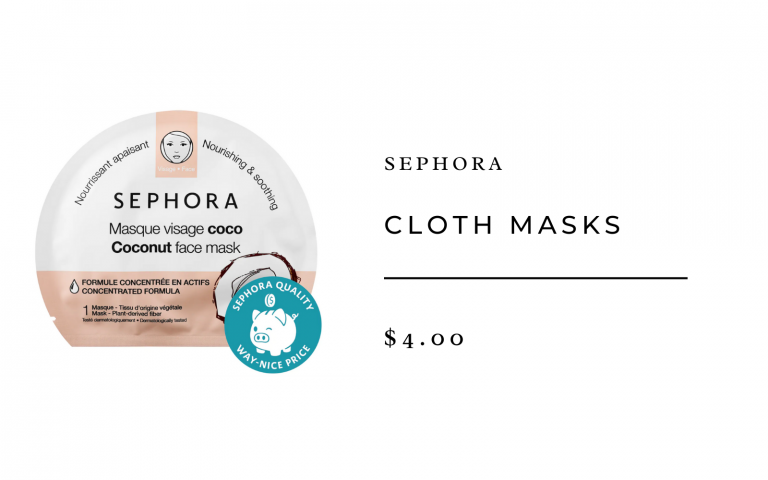 Sephora Cloth Masks
One of our favorite self-care moments is bathing and masking. This sheet mask from Sephora is a no-brainer at $4.
Goop G.Tox Ultimate Dry Brush
We were pleasantly surprised to see a goop brush made the list of cheap beauty products under $20. If you're not familiar with the health benefits of dry brushing, then read this!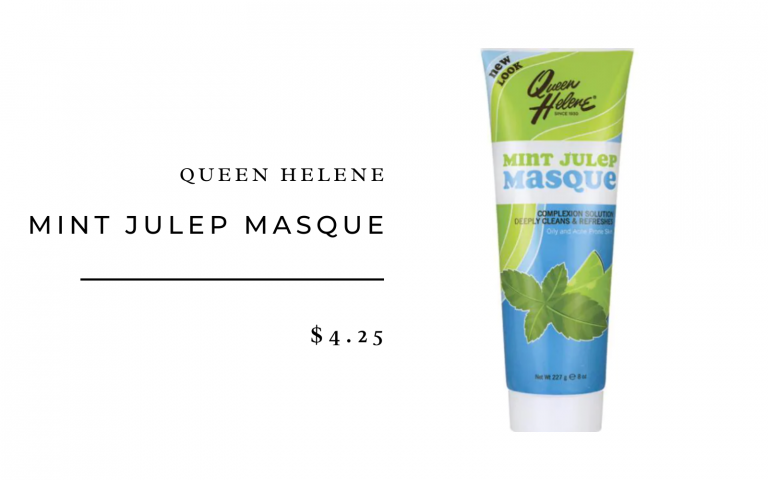 Queen Helene Mint Julep Masque
We have to admit that none of the Camille Styles' team had heard of this mask before our readers suggested it, but now we can't wait to try it.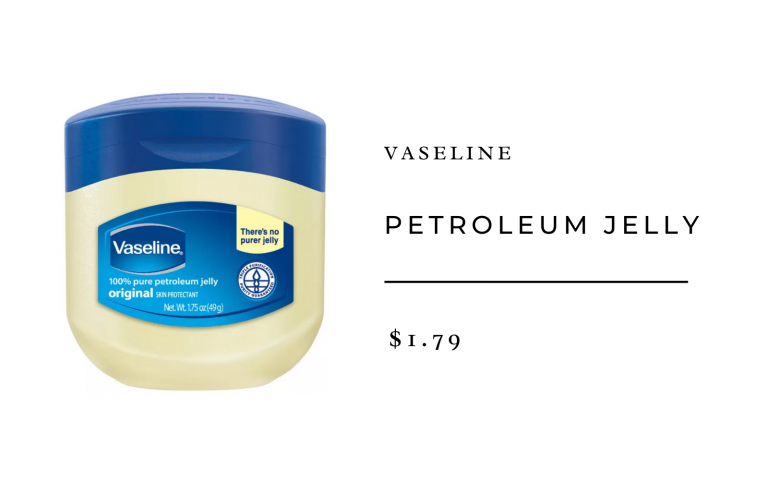 Vaseline Petroleum Jelly
Sometimes it just pays to go back to basics and when has Vaseline's petroleum jelly ever let us down?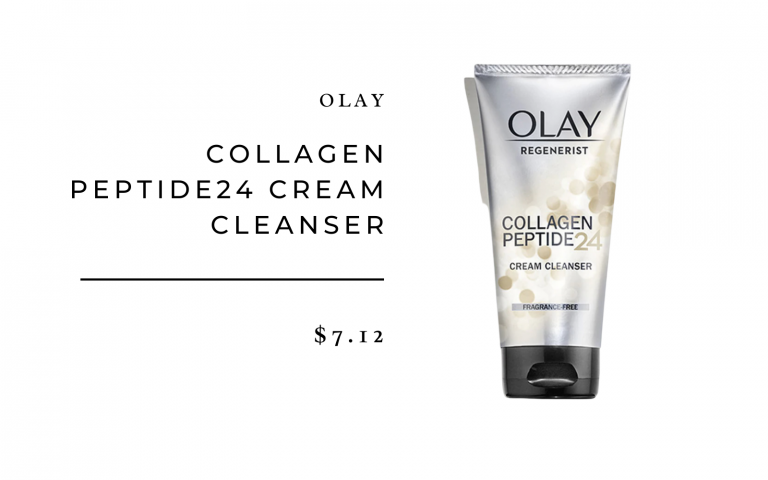 Olay Collagen Peptide24 Cream Cleanser
We're big fans of Olay (I'm personally obsessed with their Olay Regenerist Micro-Sculpting Cream) so I can see why our readers are too. It's packed full of skin nutrition at a price we can all afford. Thanks, Olay.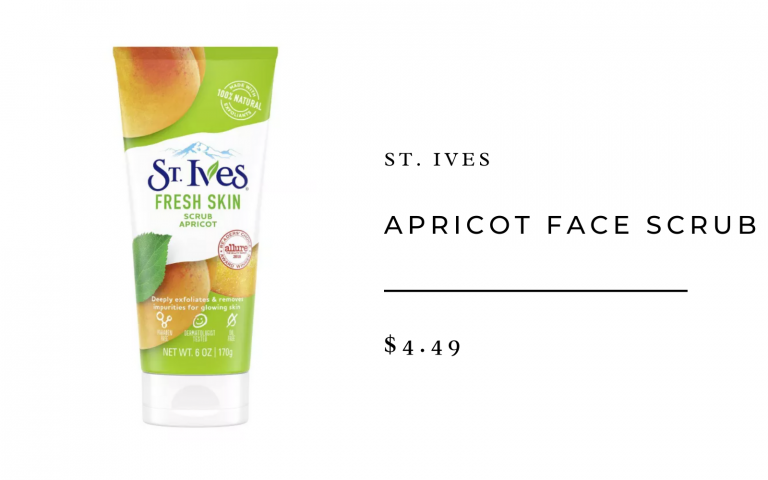 St. Ives Apricot Face Scrub
I know this scrub has its haters but I have only ever had a positive experience with St. Ives Apricot Face scrub. When I want that clean, fresh skin feeling, this is what I reach for and it's never let me down.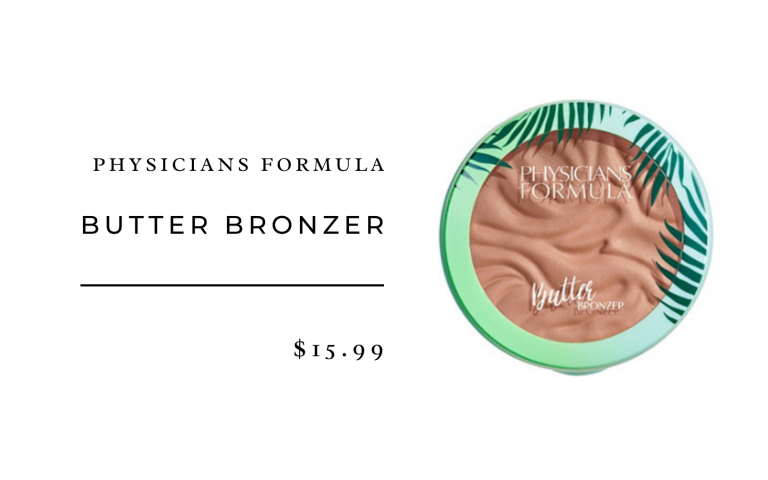 Physicians Formula Butter Bronzer
If you want that summer glow without the sun, then this bronzer will get you there.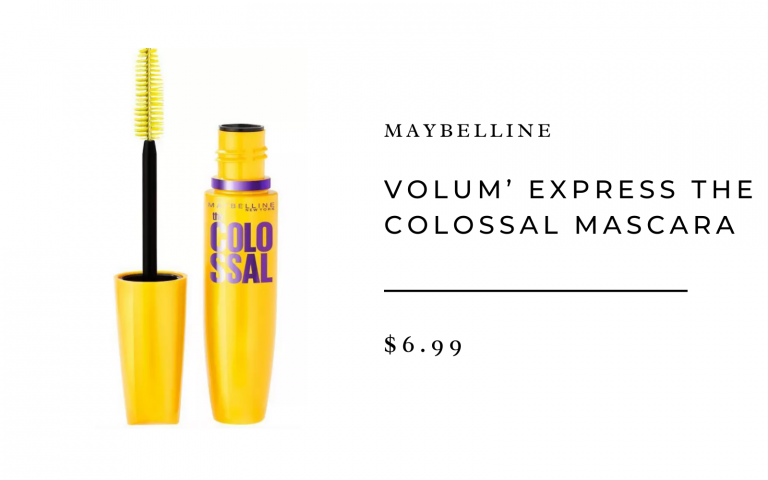 Maybelline Volum' Express The Colossal Mascara
There are so many Maybelline products we swear by (should we write a separate post?) and this one gives all the volume without clumping. It's a keeper!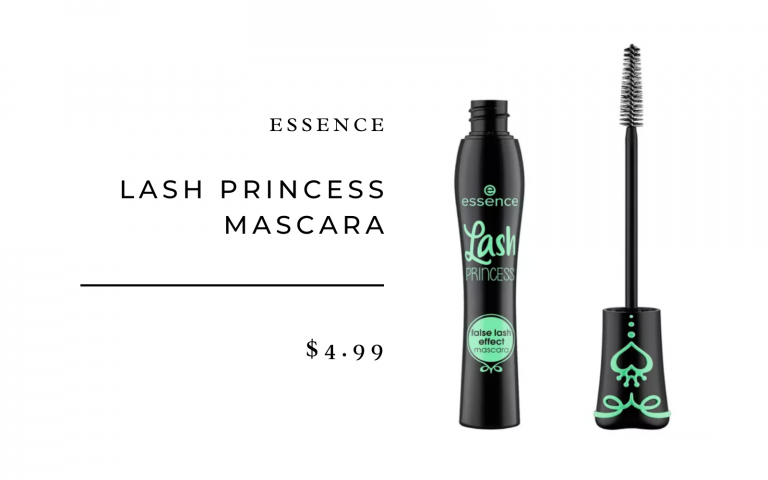 Essence Lash Princess Mascara
Thanks to the iconic shaped fiber wand, this mascara gives dramatic volume with zero clumping, and it lasts all day.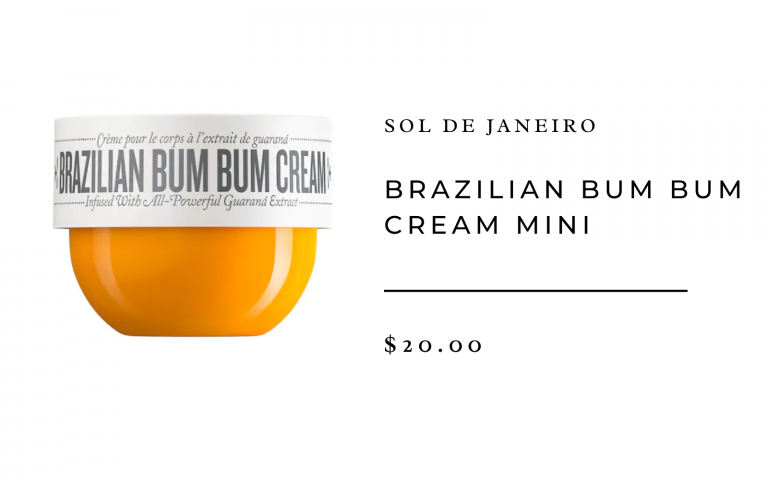 Brazilian Bum Bum Cream Mini
Did you know that one Bum Bum cream is sold every 28 seconds? After a decade at Clinique and NARS, Camila Pierotti took a life-changing step and quit her job to start her own beauty brand, Sol de Janeiro. It's safe to say that leap paid off, big time.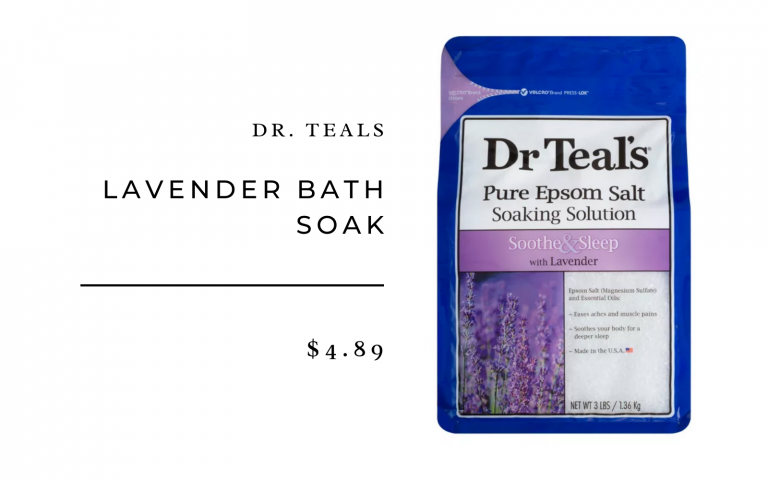 Dr. Teal's Lavender Bath Soak
We're big on bathing and Dr. Teal's has never let us down with these lavender-scented Epsom salts—here's what you need for the ultimate detox bath.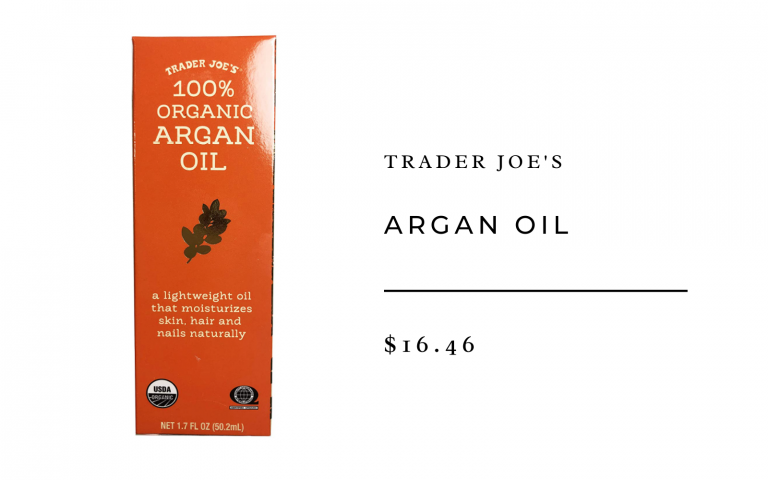 Trader Joe's Argan Oil
We love perusing the beauty aisle at Trader Joe's for cheap beauty products so we can't wait to try this one. And, there are so many benefits of Argan oil from your face to your body and even your hair.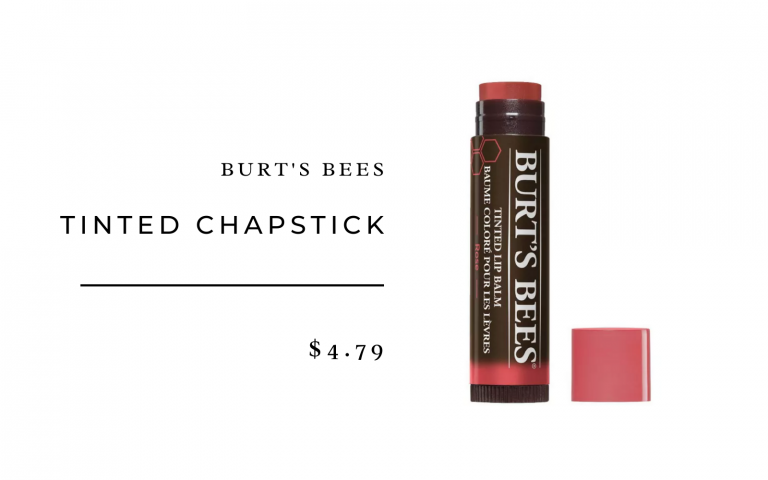 Burt's Bees Tinted Chapstick
We've never tried a chapstick from Burt's Bees we didn't like. This one really hydrates and adds a hint of color for those days when you need a lift.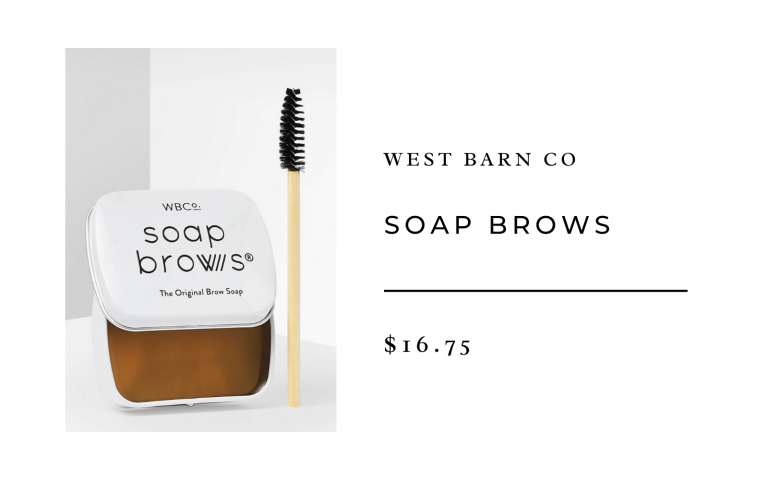 West Barn Co Soap Brows
If you haven't laminated your brows yet then save your money and try soap brows first. This is a game-changer for keeping brows in place and giving that brushed-up, fluffy look of a laminated brow without the price.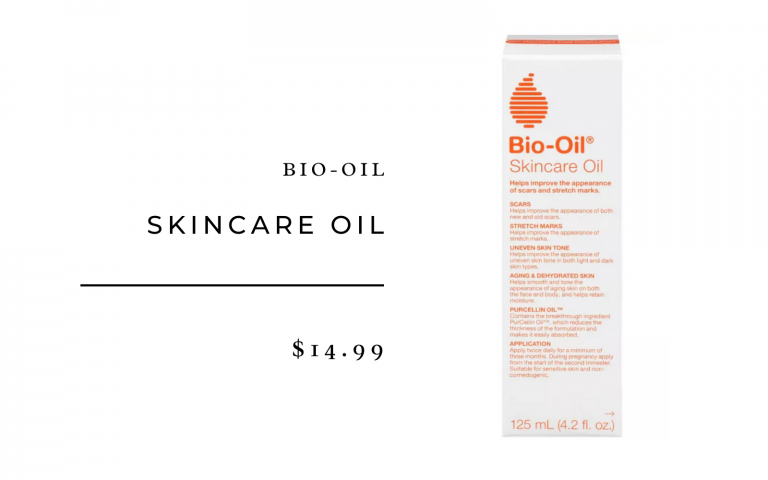 Bio-Oil Skincare Oil
There is a reason this keeps topping best-seller lists—it really works.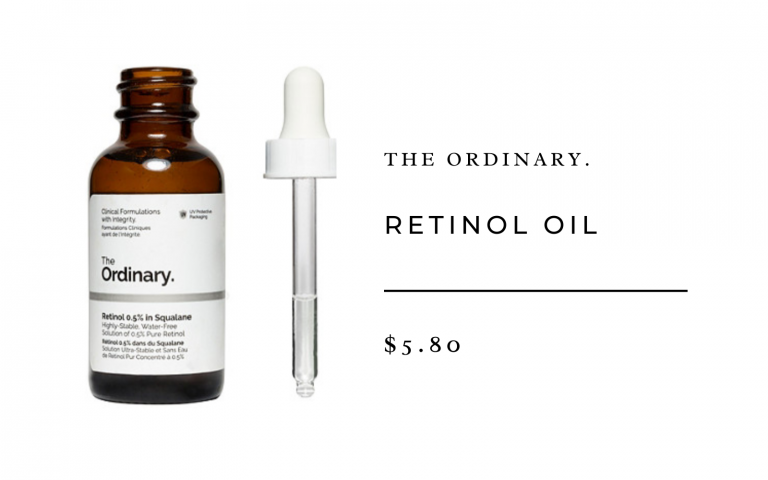 The Ordinary Retinol Oil
If you're ready to step up your skincare game and invest in a retinol but you're not ready to fork out the price tag for most products on the market, The Ordinary retinol oil could be a great place to start. As always, start slow with retinol and work your way up.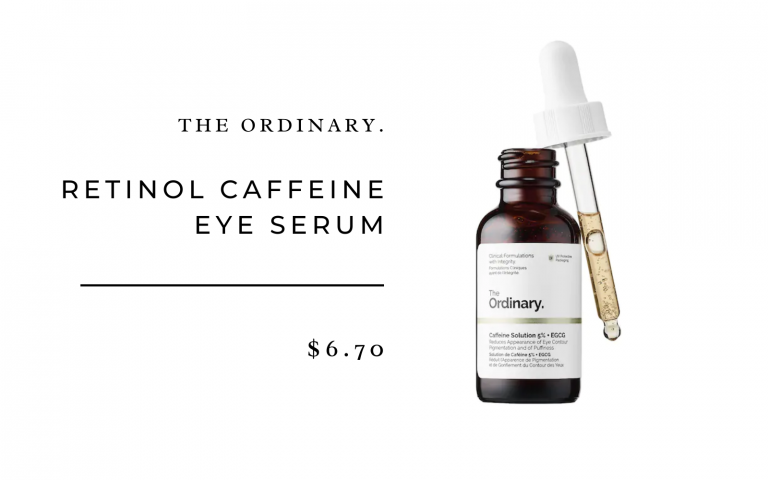 The Ordinary Retinol Caffeine Eye Serum
Caffeine isn't just a great ingredient to ingest, but it can also wake up your skin when applied topically. This retinol caffeine combo is definitely a major combo.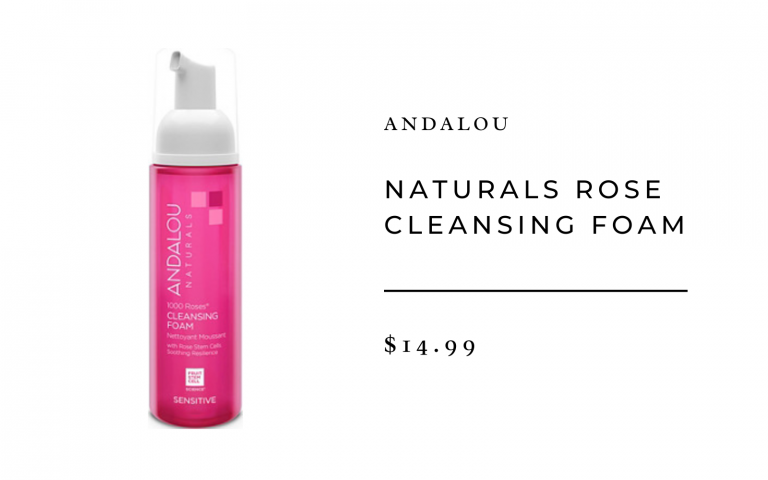 Andalou Naturals Rose Cleansing Foam
We love a good foaming cleanser and apparently, this one also smells incredible. Win-win!
Your turn! What are your favorite cheap beauty products under $20?
Leave a comment and let us know your faves.