Iskra Lawrence is a force. And not only because of her accolades and accomplishments (of which there are many.) Iskra is one of those rare people who radiates both warmth and total confidence–an "it factor" that pulls you into her orbit. Founder of Saltair, an innovative new body care brand, as well as a champion for mental wellness and self-care, Iskra has built an organic, devoted following of over six million across her social channels. Her candid discussions tend to disrupt societal norms–it's no wonder she's landed spots on Forbes Europe's 30 Under 30 and on BBC World's 100 Most Influential Women. Harper's Bazaar UK dubbed her "the millennial poster girl for positivity."
Hailing from the UK, Iskra pursued professional modeling from a young age. After being told she was either "too big" or "not big enough," Iskra dedicated her career to promoting a positive image of women in the media. With unyielding positivity and transparency, Iskra shares the story of her journey to self-love. Keep reading to learn more about this inspiring visionary and Iskra's morning routine that set her up for success. But be forewarned–her positivity and self-empowerment are infectious.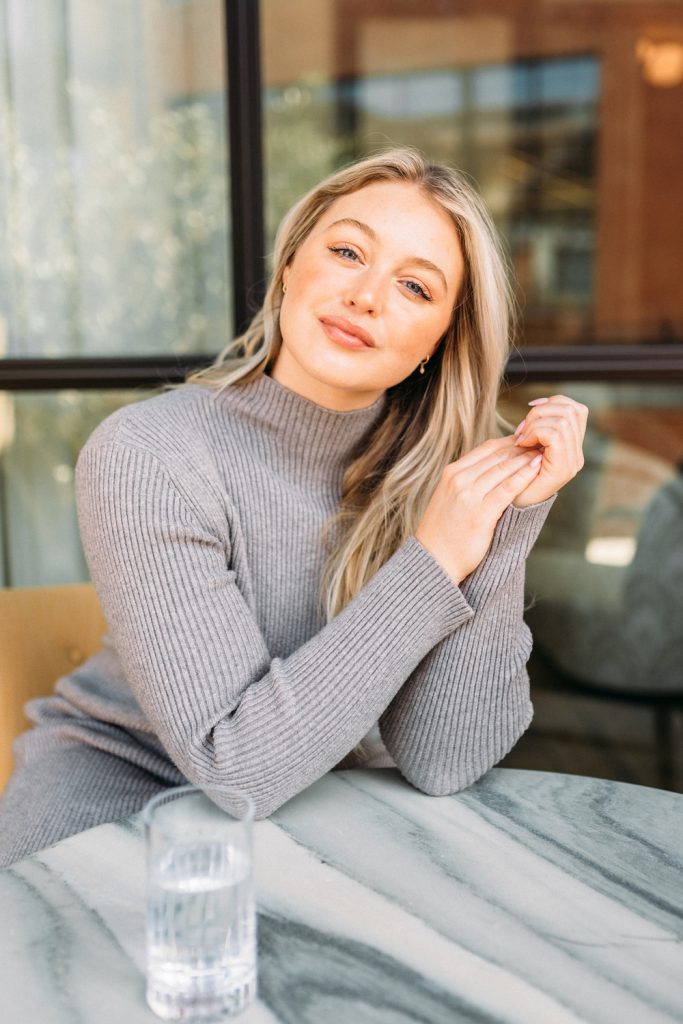 Tell us about your career. What has life been like as an entrepreneur?
It feels like everything has led to this – the last 18 years I have listened and learned from some incredible business mentors, but simultaneously it's so much harder than I could have imagined. I had thought I was busy traveling the world as a model, but there is nothing like the pressure and time commitment of building and running your own business. But seeing customers using Saltair and loving your product is incredible and surreal. It has given me unlimited ambition, and I'm so excited to see not just the brand grow, but also myself, in this new chapter.
What has been your biggest learning over the past year?
The pressure to support not just my family but those I'm employing doesn't ever switch off. You care so deeply when you invest so much time and love into what you're creating. Some days, it can feel overwhelming.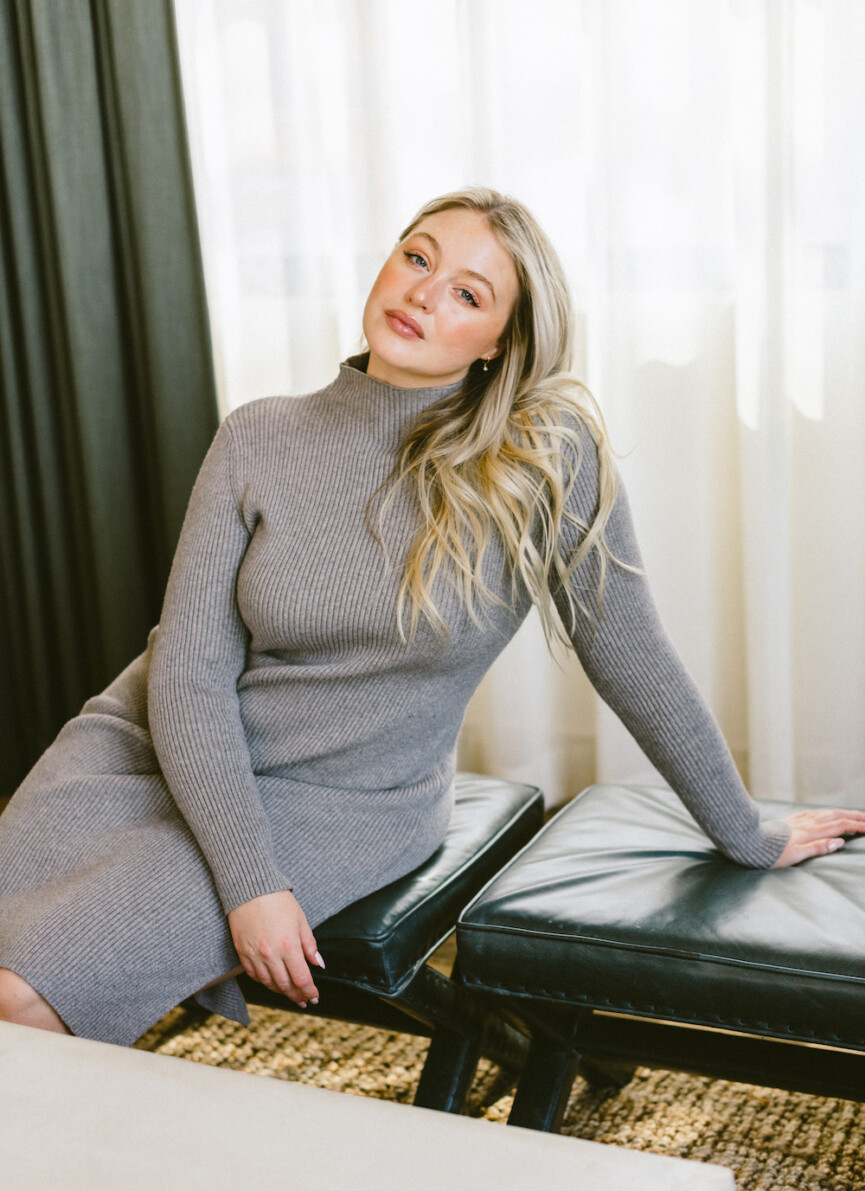 How would you describe your personal style?
Comfy and confident. Sometimes utilitarian, sometimes sexy and simple.
Let's get into your morning routine. What does a typical day look like for you?
Trying to complete a to-do list that I can never seem to get to the end of, but coping with not feeling productive enough and knowing that making time to be present with my baby in the afternoon is always a priority.
What's the first thing you do when you wake up?
Drink water and give my baby snuggles.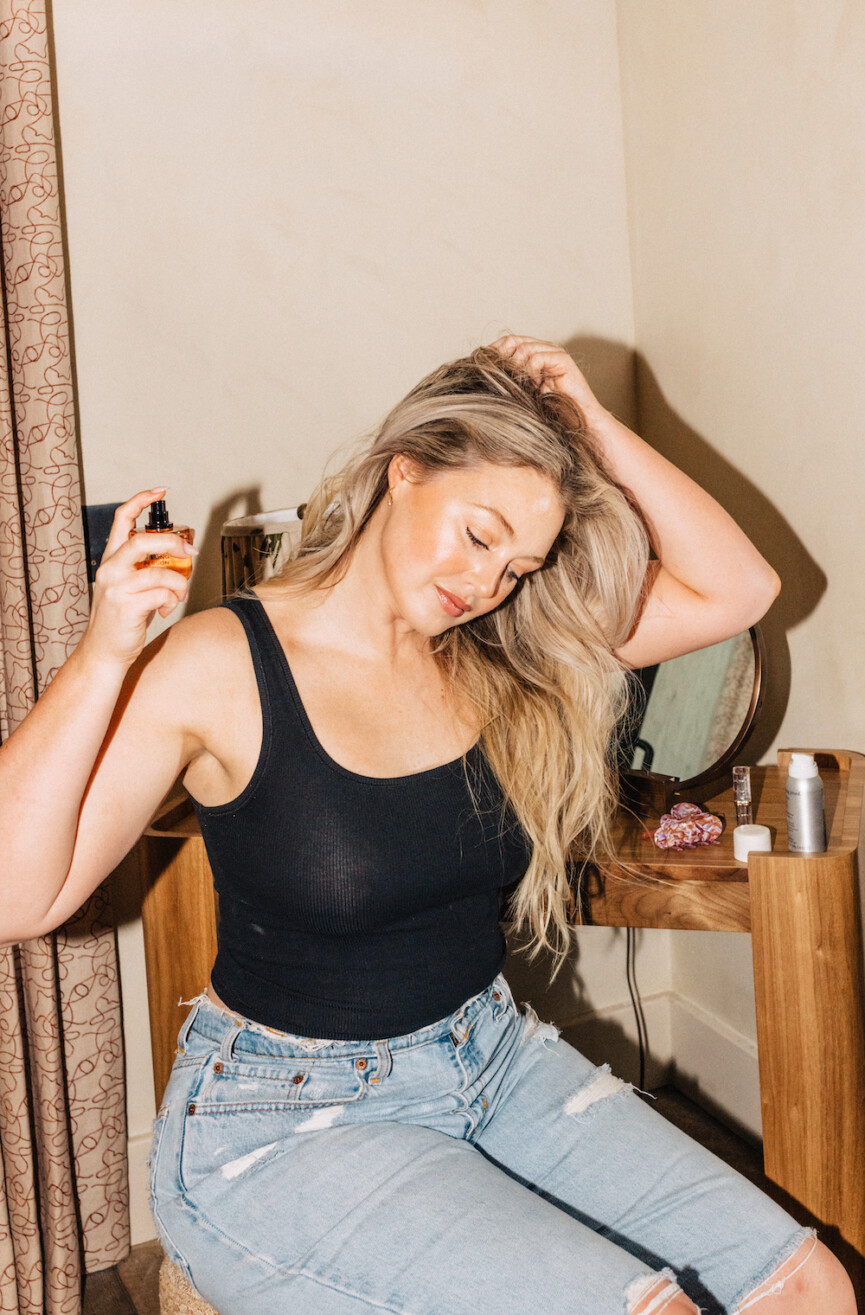 What morning rituals set you up for success?
Always jumping in the shower and cleansing my body with Saltair (currently obsessed with Exotic Pulp because it is so juicy and fruity and helps me escape winter and get excited for spring.) I then try to think about my day and get mentally prepared.
Describe your morning beauty routine from start to finish
After showering, I put on lotion with the matching Saltair fragrance I used in the shower so my bathroom really smells spa-like. As I moisturize my body, I give myself some empowering affirmations that help set the tone for how I feel about myself. Then I start with my Face Reality Moisturizing Toner and while it's still damp, I apply Naturium Vitamin C complex, then my Face Reality Clear Derma mixed with their SPF 30 on top. I don't have much time, so I use some eye drops to wake me up and brush my brows. Then I apply some of my fave nourishing lip balm (Pink Matter by MAKE) and I've gotten better at wearing fragrance since I discovered Phlur Missing Person–my absolute favorite new scent.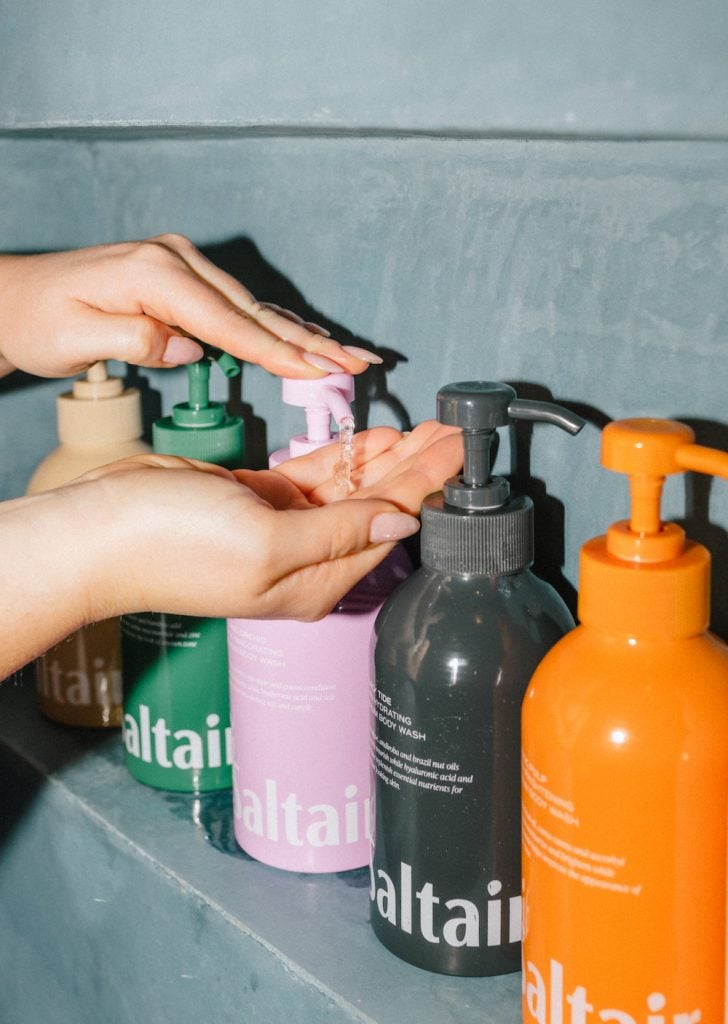 What do you eat for breakfast?
In the winter, I love oatmeal with berries. Lately, I've been doing a yummy green smoothie with some protein and collagen to fill me up till lunch.
What will we always find in your refrigerator?
Strawberries (I feel like we eat 3 boxes a week between us!) and European butter–I will not use anything else and I use it for all my cooking.
What's always on your nightstand?
Lip balm, silk eye mask, reusable water bottle and tissues–my allergies are crazy since moving to Austin.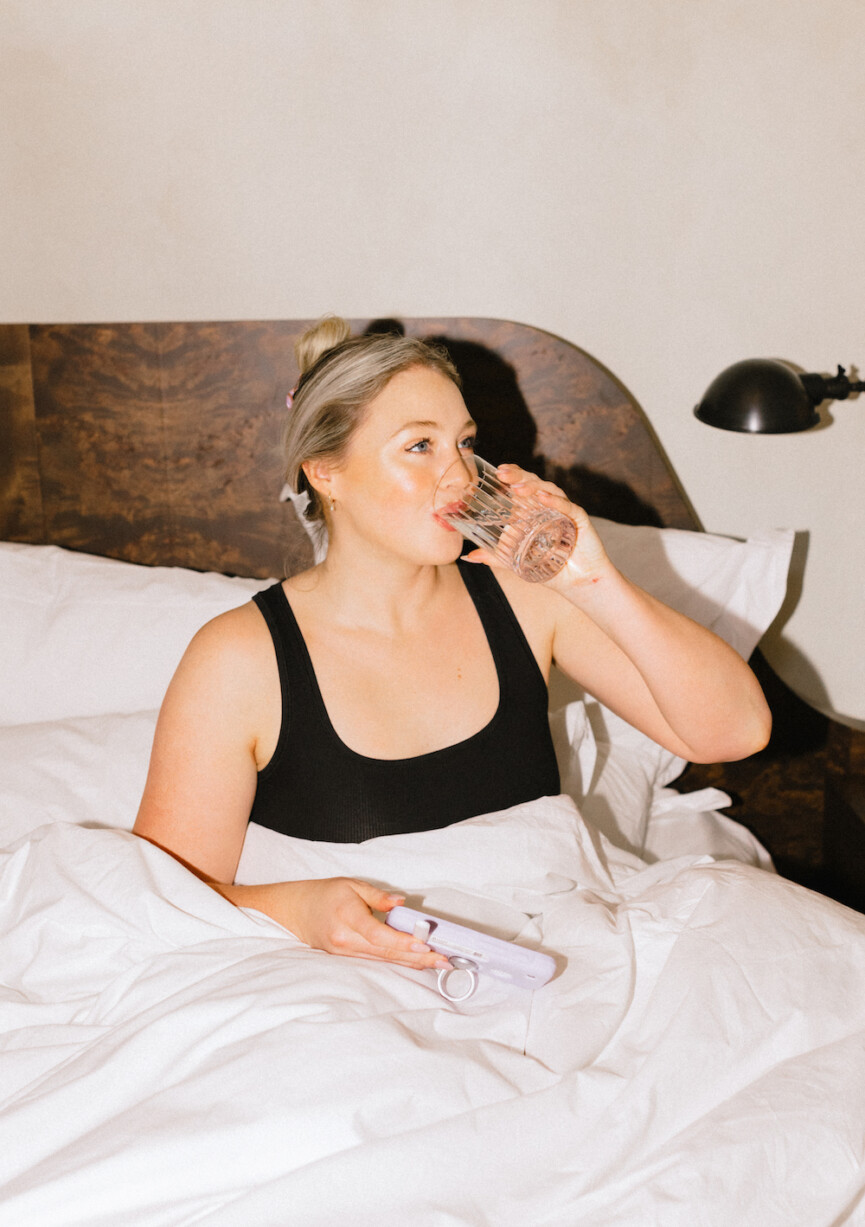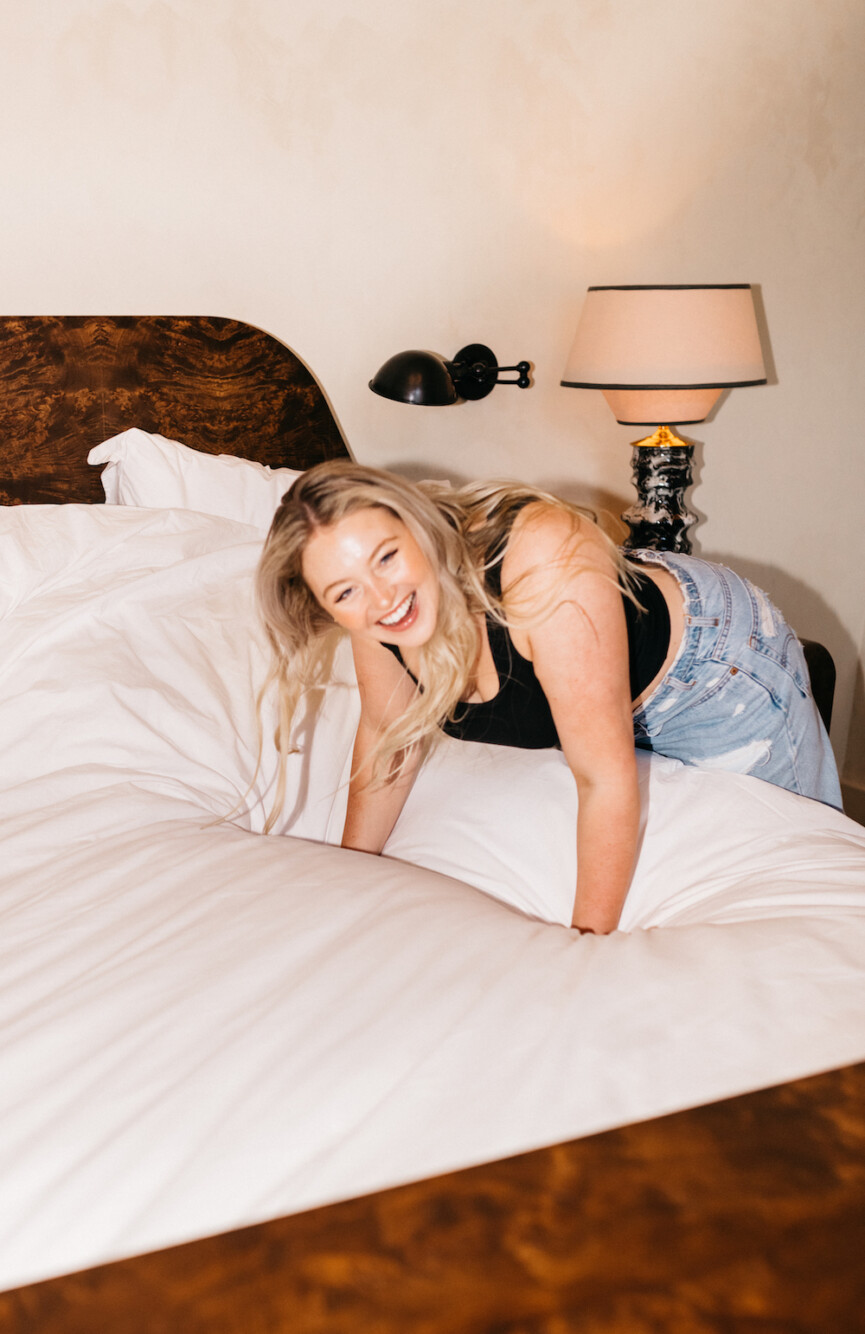 What's your favorite getting-ready soundtrack?
Anything 90's and 2000's RnB
Do you work out in the morning?
I've been so inconsistent since postpartum, but I try my best, and I'm super excited because I've just started working with Oxe Fit who created the world's most advanced home gym. I'll be getting mine in the coming months, and the XS1 has hundreds of cardio and strength workouts to give a really incredible workout in under 30 minutes.
What's your daily uniform?
Definitely athleisure–it's a big deal when I manage to put jeans on. I also love a comfy knit dress and slides when I want to feel more done up and feminine.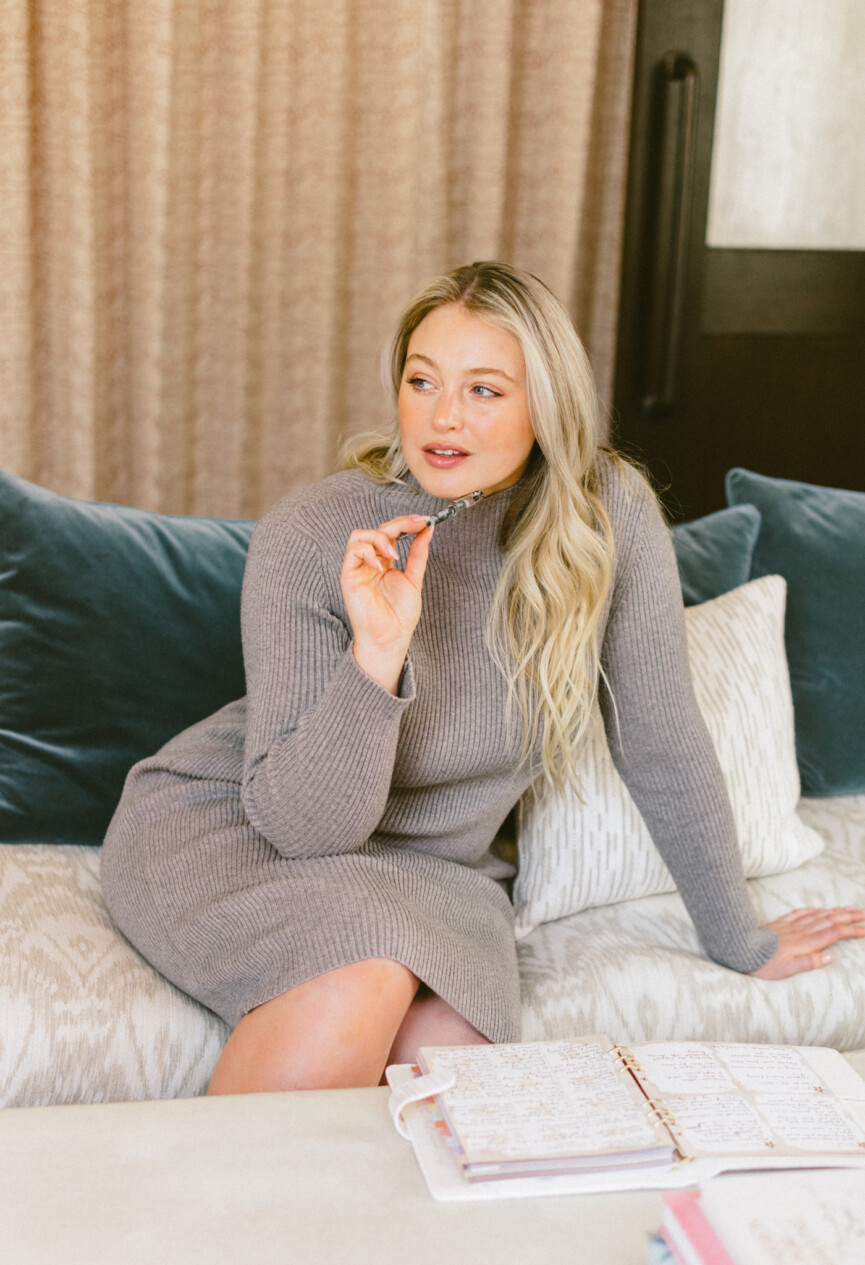 What are one or two things you do every day to live a more joyful life.
Put my phone down for at least 2 hours in the afternoon to be present with my baby, and we try to spend it outdoors at the park or with friends. I love cooking dinner for me and my little family–we sit down together, ask each other how our day was, and say grace. It's really special
If you could pin your success down to one thing, what would that be?
Delusional ambition and self belief. I was rejected for 10 years, and I kept fighting and trying again using a different angle.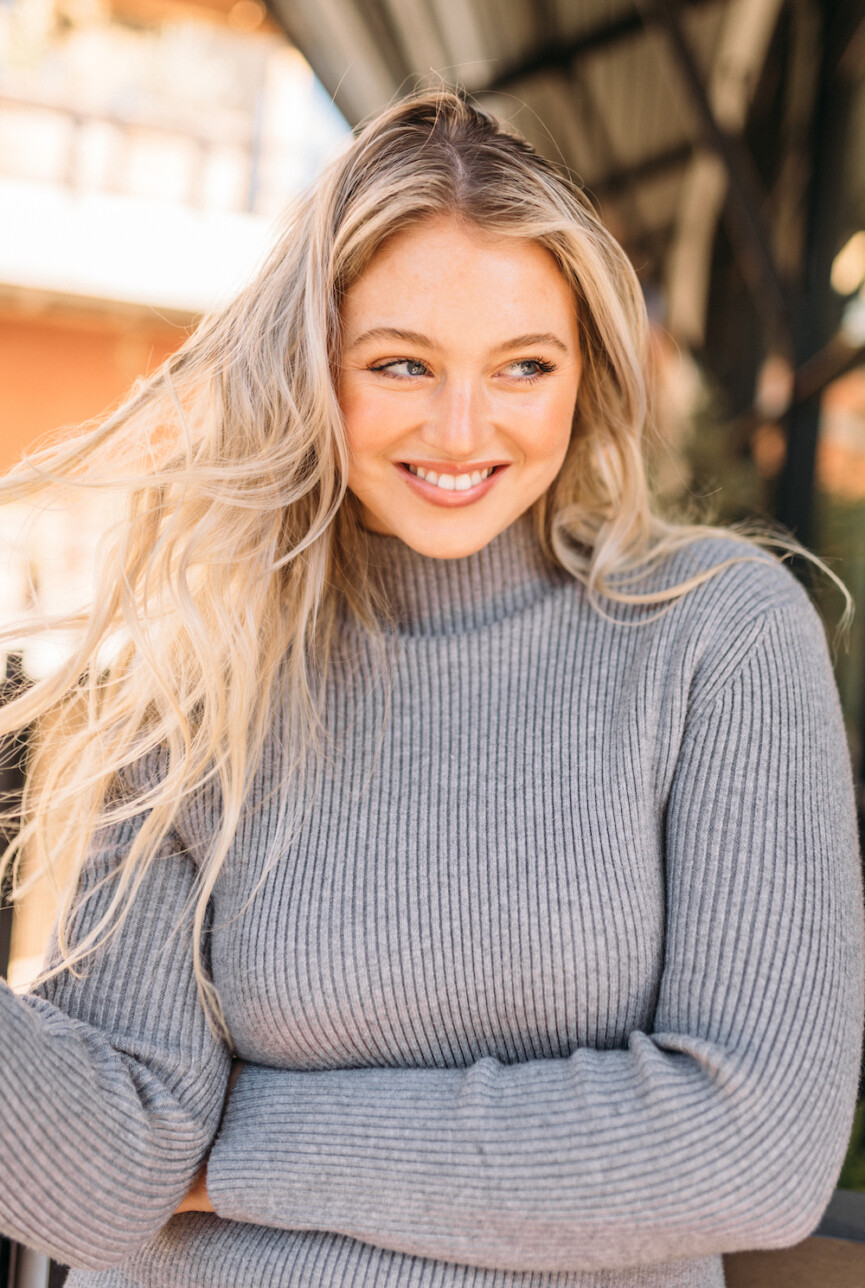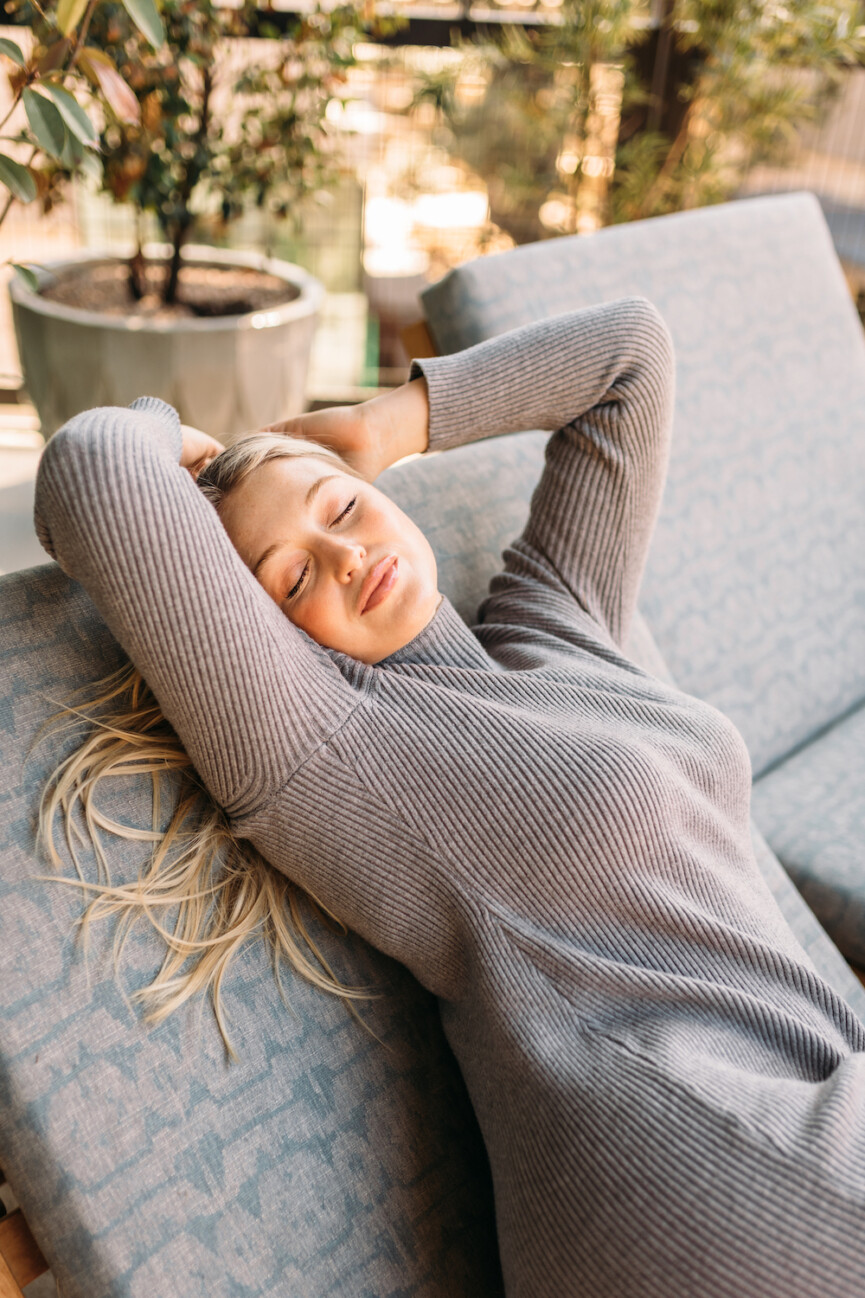 Finish these sentences…
I never leave the house without… lip balm and my phone.
If there were more hours in the day, I would… move more and spend more time outdoors.
Healthiest morning habit: positive affirmations.
Worst morning habit: throwing on the same clothes that don't make me feel cute.
One thing I want to be known for is… my compassion and support of others.
The one thing I fear the most… not being present with my child and missing out one moments I can't get back.
When I feel that fear, I… breathe, and make sure I make time to be with my baby device-free.
The book I always recommend: Michelle Obama Becoming.
One trait you need to succeed in life is…self belief.