I've always been fascinated by the little, everyday morning habits that are shared by so many successful and creative people. What are the secret rituals and healthy practices that make up their lives and why?
That question formed the springboard for our Stylemakers series, and I've loved the chance to take a peek into the morning routines of our favorite stylish women and getting the inside scoop on the products and rituals that help them prepare for the day like a boss.
Since we're all trying to set some good habits at the beginning of this new year, it seemed the perfect time to dig into the archives and see what healthy habits these—and a few of our other favorite ladies—share for a little AM inspiration. And I'd love to hear in the comments what habits make your morning complete!
Wake up early.
Most of the successful women we've interviewed in our series wake up early in order to allow plenty of time to work out, eat breakfast, care for kids (if they have them), and plan for the day ahead—all without feeling overly rushed. I've found that waking up an hour and a half before I have to be somewhere usually means that I'll be able to check off the important things on my list and stay calm.
For my non-early rising friends, don't panic: this is one "rule" that seems to have many exceptions! Check out the case for setting the alarm clock later in this article: Yes, You Can Sleep In and Still Be Successful.
2 of 10
Be mindful.
My biggest resolution (almost) every year is to consistently set aside time in the morning for mindfulness practice. For me, this means that I use the app Headspace for a 10-minute meditation which helps me feel calm and focused, then I spend a few minutes praying and jotting down thoughts in my gratitude journal. This habit is the #1 difference between a morning where I feel centered and one where I feel frazzled.
Arianna Huffington has said that, "When I wake up, I don't start the day by looking at my smartphone. Instead, once I'm awake, I take a minute to breathe deeply, be grateful, and set my intention for the day."
Katie Kime tells us that she starts her day with, "a long daily meditation from a favorite author or teacher that I love. It sets my intention for the day and I think it's a really healthy and helpful habit."
Wendy Koletar also told us about her morning practice: "I do a 20-minute meditation in the living room…The challenge at my house is finding a quiet moment and some privacy but I make it happen. The goal is simply to be present and aware. I focus on breath to bring me to the present moment."

Make the bed.
Successful women from Cameron Diaz to Gretchen Rubin swear by making the bed every single morning, no matter how busy. It's a little task that gives you an instant sense of accomplishment and helps you feel like you can take on whatever the day throws at you. Plus, starting with that one good habit creates a domino effect; the "feel good" vibes from tackling it will motivate you not to skip out on other positive tasks.
4 of 10


Visualize your perfect day.
Just thinking about the people and situations you'll encounter during the day ahead—and planning how you want to respond to them—can transform your actions from reactive to proactive. Lately, I've been using the time while I'm blow drying my hair (which used to be my most dreaded task) to visualize how I want the day to unfold, and I'm already seeing the powerful results.
When we can "see" ourselves in our mind's eye as our own best versions, it's much easier for our actions to follow suite.
5 of 10


Conquer the most important item on your to-do list first.
Often, the morning is the time when we can think most clearly, making it the perfect time to tackle that one important to-do list item before nothing else can get in the way. Laura Vanderkam, the author of What the Most Successful People Do Before Breakfast, is a major advocate of this. "The quiet hours of the morning can be the ideal time to focus on an important work project without being interrupted. What's more, spending time on it at the beginning of the day ensures that it gets your attention before others—kids, employees, bosses—use it up."
So, aim to finish that one big task before breakfast, and you'll feel so accomplished before most people have even started their day!
Eat an energy-packed breakfast.
Usually, this means a good mix of protein, fat, and healthy carbs. Wendy Koletar typically starts her day with an egg breakfast taco, greek yogurt with granola, or a smoothie with banana, frozen blueberries, kale, almond butter, and almond milk. In fact, lots of the gals we interviewed go the smoothie route since it's an easy and delicious way to pack loads of nutrients into one glass.
However, if drinking your breakfast isn't your thing, never fear: Audrey Hepburn always ate two eggs and a slice of whole-wheat toast first thing and never skipped breakfast, even when she was detoxing—something she did each month to maintain her figure.
Check out loads more healthy breakfast ideas right here!
Workout before any excuses can get in the way.
Almost all the gals in our Stylemakers series start the day with some kind of sweat session, from Katie Kime to Emma Hemming Willis. Anna Winter famously starts each day with an hour-long tennis match at 5:45 am. Not only does a morning workout get your blood pumping and release mood-boosting endorphins; conquering it first thing ensures that your daily workout will actually happen.NBC News Now correspondent and new mom, Simone Boyce will try to get in at least 45 minutes, four days a week.
Connect with someone you love.
Whether it's a breakfast date with your partner or a tickle session with your kids, connecting with someone you love first thing will set your priorities and remind you of what's really important. Even if the morning is really busy, try to sit down for a few minutes over breakfast and talk about what's going on in each others' lives. Katie James' morning routine is all about spending quality time with her two babes, and Nadine Abramcyk tells us that although her two kids are her alarm clock, "Seeing their faces makes the early wake-up time worthwhile."
And don't forget that the simple act of smiling can actually make us feel way happier. Next time you wake up on the wrong side of the bed, go ahead and laugh at your partner's cheesy joke. Suddenly the morning won't seem like such a bummer after all.
Be a super scheduler.
It's no secret that most successful people live by their calendars to stay organized and make sure that high priority items are non-negotiable. As you're visualizing the day ahead, go ahead and put everything that you intend to accomplish on the calendar, prioritizing the things that are most important to you. This way your mind is freed from all those scheduling details to focus on more creative tasks. Don't forget to schedule in breaks and a little "me time," or else those are bound to get neglected once the busyness of the day sets in.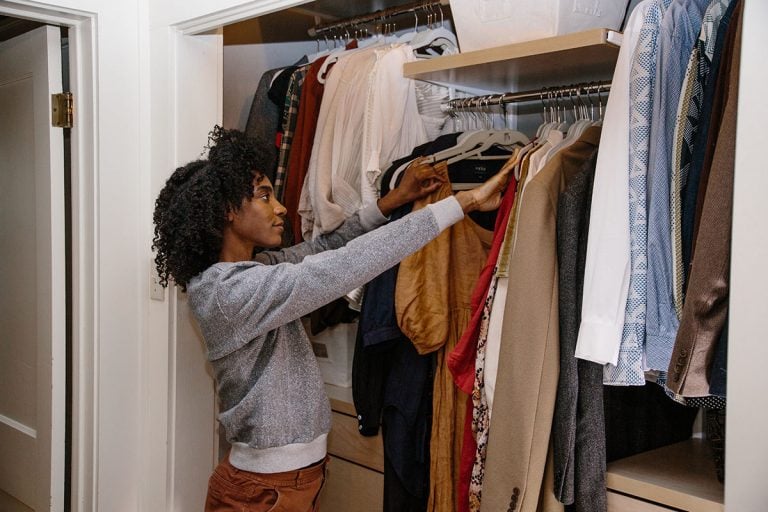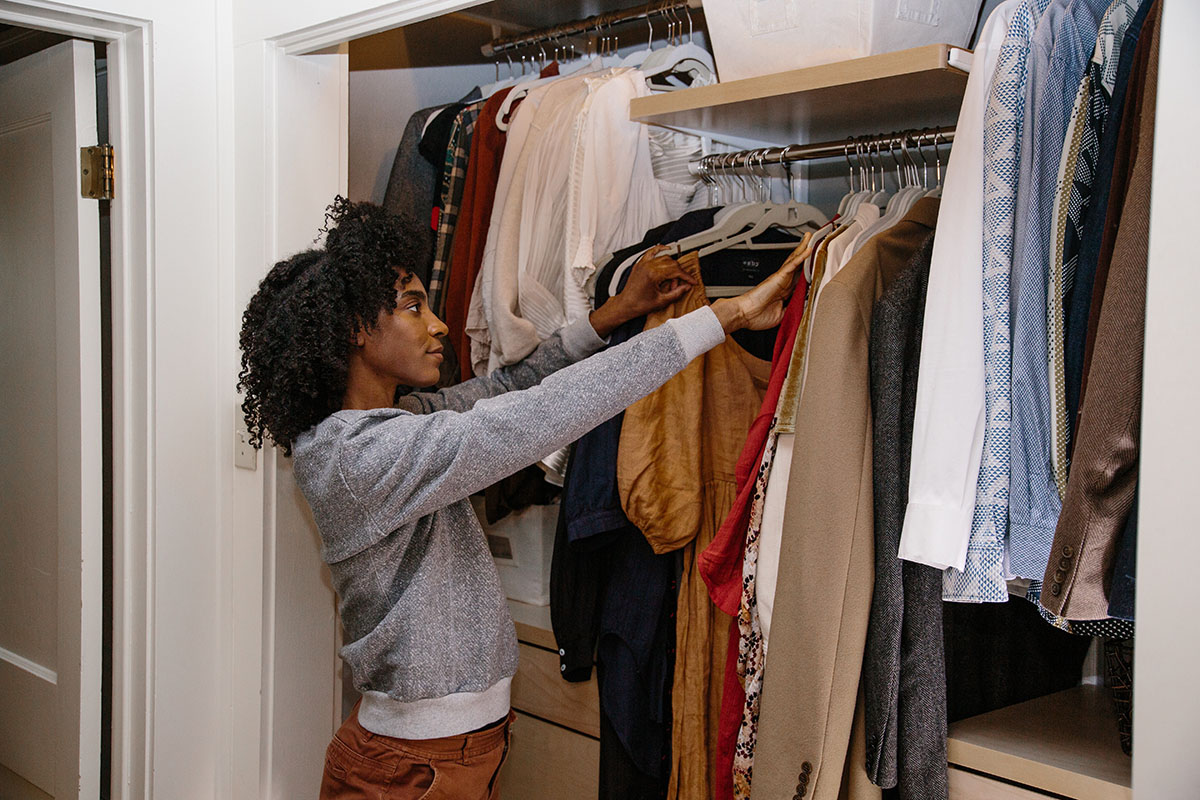 Nail your get-ready-quick routine.
Boss babes are usually too busy to spend an hour primping in front of the mirror, so most of them have a tried-and-true makeup and hair routine that they can knock out at lightning speed. Brooklyn Decker gets this gorgeous in six minutes, while Tory Burch has been quoted as saying, "I usually walk out the door with a wet head, put my hair in a low ponytail and go out for the day… I don't blow dry my hair, except when I go to a party."
What does your morning routine consist of? Share your AM rituals with us below.
This post was originally published on January 21, 2019, and has since been updated.