There's an accessory that's been grabbing interior designers' attention. It's easy to implement, complementary to all aesthetics, and grounding. Although it isn't new, per se, this décor item is finding its place as an "it" piece this year. Enter the area rug—a reminder that every room deserves to have a soft landing.
An area rug makes "a world of difference to your room's overall aesthetic," says LA-based interior designer Breegan Jane. "They provide visual warmth and easily enhance colors used throughout the space."
Just as Jane suggests, rugs have a way of enhancing the vibe and function of a room. They add warmth to chilly hardwood or tile floors, and a dose of color to an otherwise minimal room. The key is to find the right one—in texture, size, and material—so it lasts. So where do you start? Designers Breegan Jane, along with Kate Lester of Kate Lester Interiors and Kyra Schulhof of Fayette Studio offer their insight for decorating with an area rug. Plus, we've rounded up the best places to buy rugs online.
Featured image by Michelle Nash.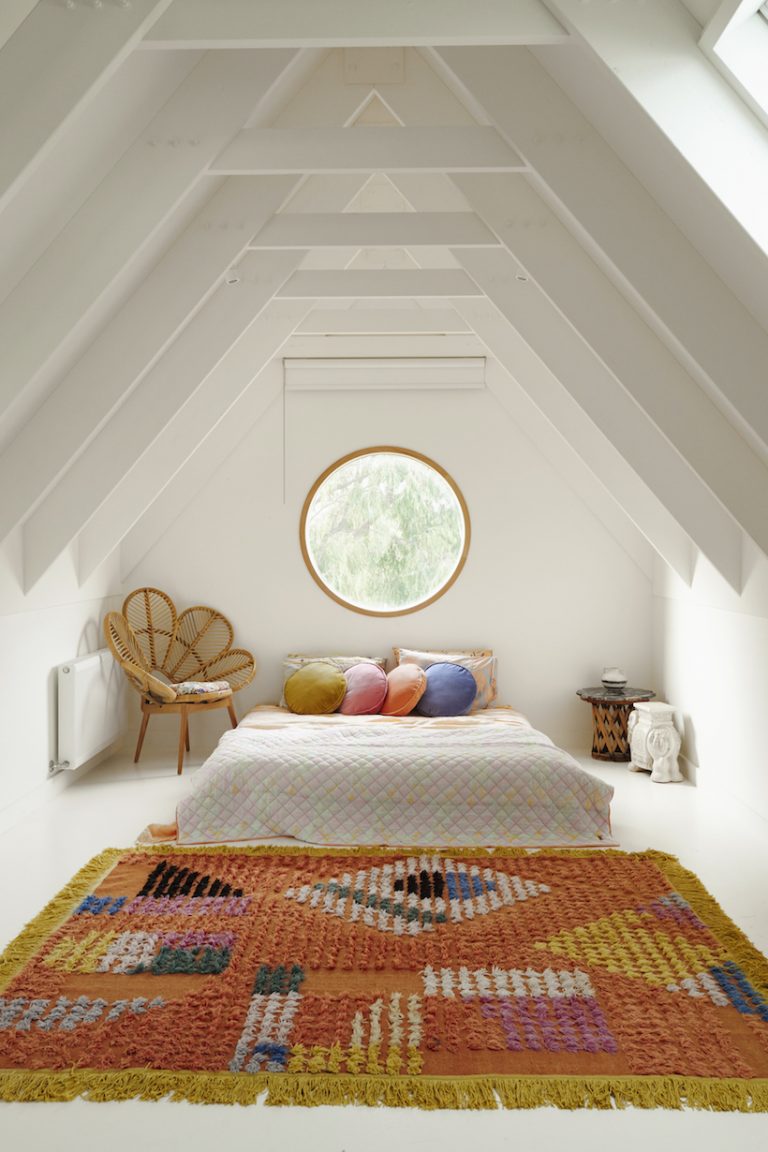 Tips for Decorating with an Area Rug
#1: Lay It Where You Need Warmth
An area rug is an easy solution for cold feet, says Jane. "Place it under your bed to provide a carpet feel while alleviating the morning chills." The same goes for where you need a bit of warmth in the living room, bathroom, or even kitchen.
#2: Go for Color or Neutral—or Both
A brightly colored rug will add interest to a space. But if you're worried this will be too much, follow Lester's lead and layer a colored runner over a neutral jute rug. "This will give a pop of color and texture but will assure that you don't overwhelm the room," she adds.
#3: Aim for Balance
Neutral-colored rugs, particularly made of woven natural material like jute or wool, are ideal for grounding a space "without taking away from fabrics and artwork," says Lester. If you have bold art and brightly colored walls, a neutral, simple rug is best. "It's all about balance."
#4: Consider Your Needs
If you're placing an area rug in a high-traffic room, such as a living room, Schulhof suggests sourcing one made of an indoor/outdoor material like high-quality nylon or recyclable PET. "Sustainability and eco-friendliness are becoming increasingly important," she says.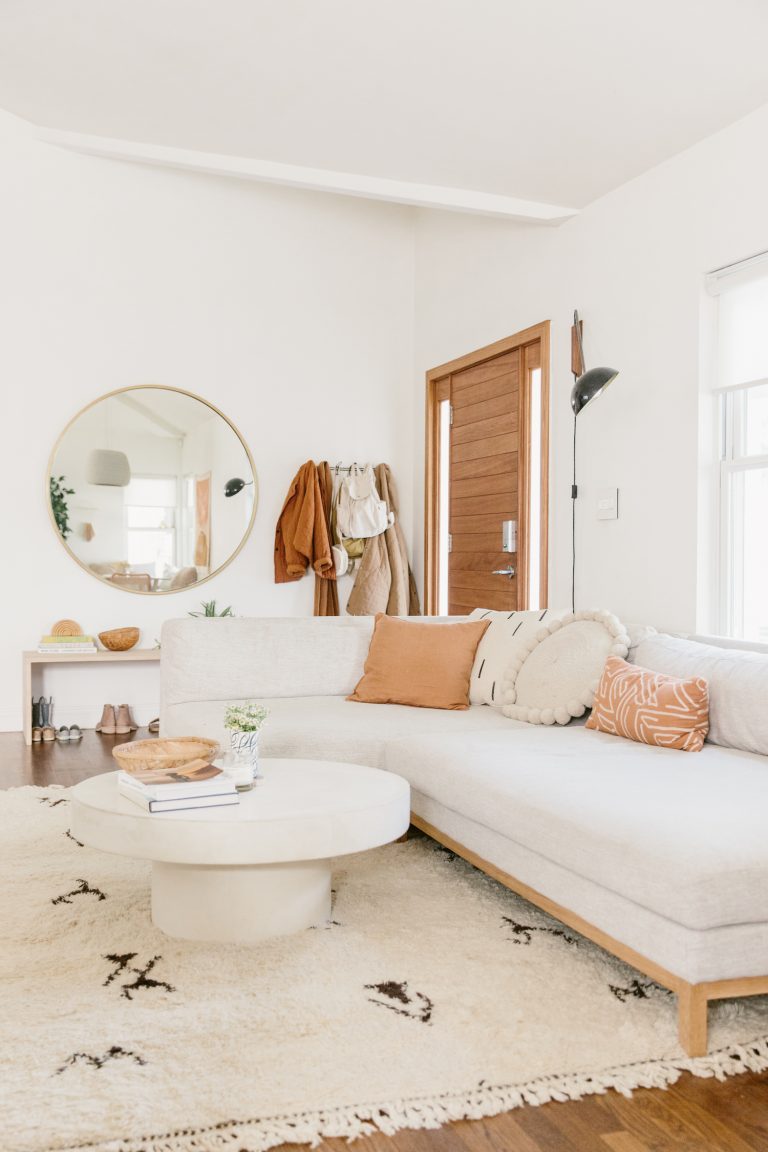 The Best Places to Buy Rugs Online
Every product is curated with care by our editors and we'll always give an honest opinion, whether gifted or purchased ourselves. If you buy something through our links, we may earn a small commission at no cost to you.
If you don't know about the stunning wares of this sister-founded textile brand, you must. The block-print collection, which is designed in LA and made in India, consists of unique patterns and colors, including the most gorgeous rugs around.
Known for its robust collection of artisan-focused goods, The Citizenry's rug collection is vast and impressive.
One of the vastest collections of rugs online. The best part is this design source offers every size, texture, color, pattern, and price point imaginable.
Chances are, if you're looking for a well-priced home accessory, Urban Outfitters has it—and their expansive area rug collection is no exception.
Leave it to the online behemoth to have a stellar area rug collection that encompasses prints and patterns galore, plus an exceptional array of natural jute options.
A jute rug is always a good design idea. Make that: a stellar design idea. But it can run pricey. Thankfully, Walmart has one of the easiest places to find a well-priced jute area rug that works within a modest budget.
Consider every area rug price point, aesthetic, texture, and size covered here.
We're fans of Mallory Solomon's collection of one-of-a-kind handwoven Moroccan rugs for its artistry and tradition. They are pricey but imprint on a home for a lifetime.
With a range of affordable to pricey options, as well as those hand-picked by designers (including our friend Arvin Olano), Rugs USA has one of the most robust online area rug selections.