The halls are officially decked at our house, and for me, nothing sets the stage quite like a front door holiday moment. And this year's look might be my favorite ever. Once again, I teamed up with Elle Worsham, owner of Gracious Garlands, to create a look that included the lush greenery and gorgeous wreaths from last year but with a few special additions that made the 2021 version all its own. Scroll on for exactly how this one came together, plus our favorite Christmas front door ideas to deck out your own porch this year. Whether you want to go all out or keep it simple, here's everything you need to know.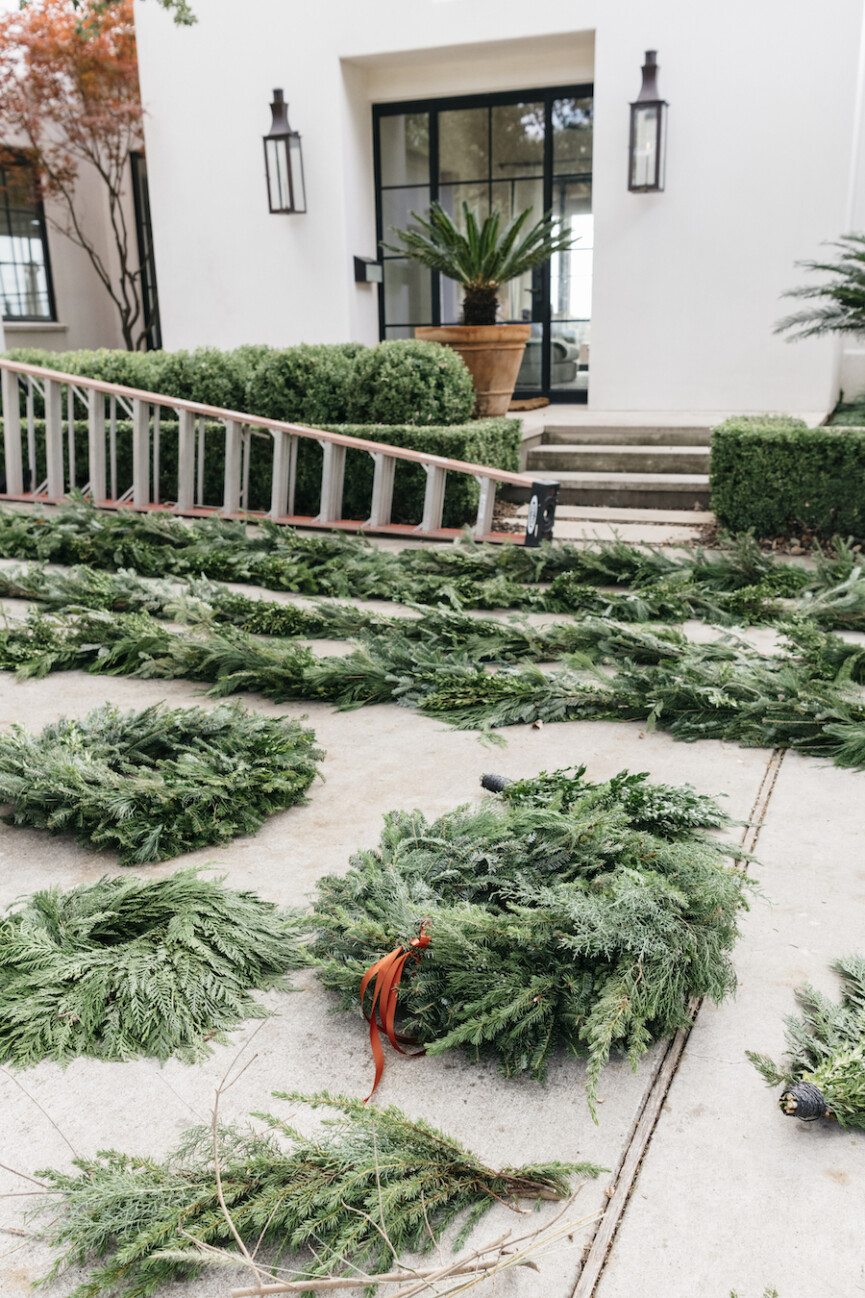 1. Start with a vision.
Before you start hanging your holiday front door decorations, you'll want to define how you want the design to feel. What vibe are you going for? Worsham always brainstorms names for her designs, writing down a few descriptive words to capture the essence of the design. Pinterest and Instagram are always great for sourcing inspiration for Christmas front door ideas. Creating a board for your front door is a great place to start.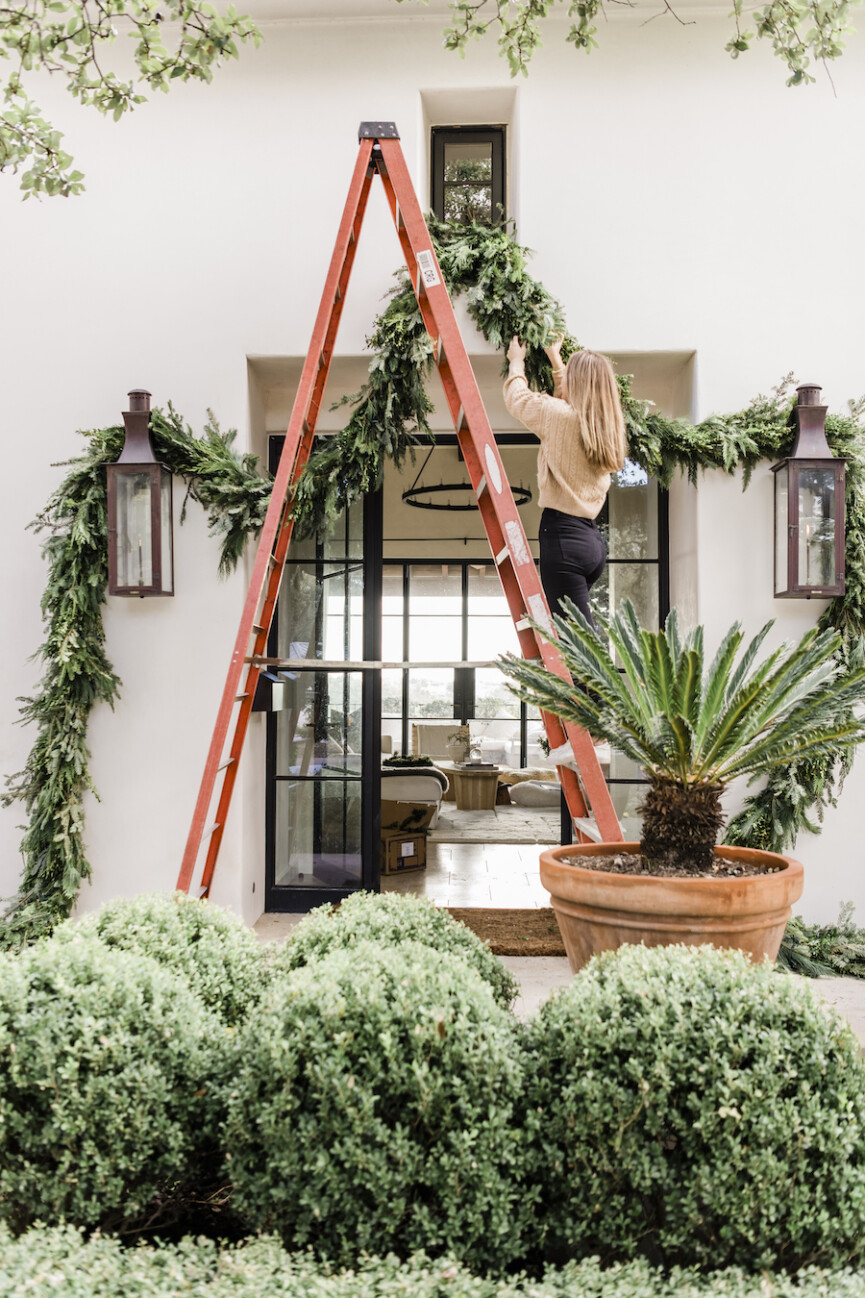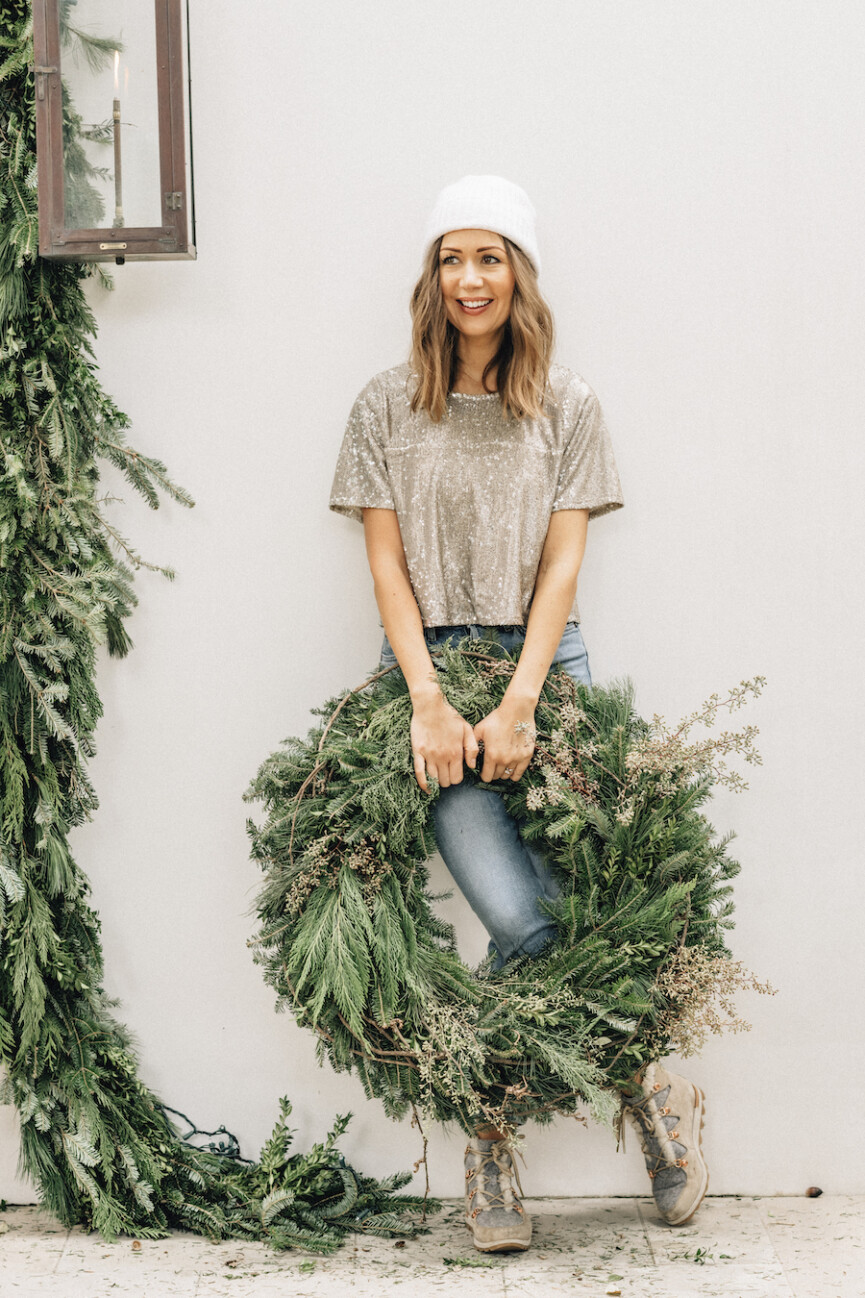 2. Get personal.
Since no home is the same, make sure to cater the design to your front door. Take photos of your door with your phone and use the mark-up feature on iPhotos to sketch out a rough design. It doesn't have to be pretty, but it will help bring your vision to life. Once the design is sketched, take all the necessary measurements of the door and entryway.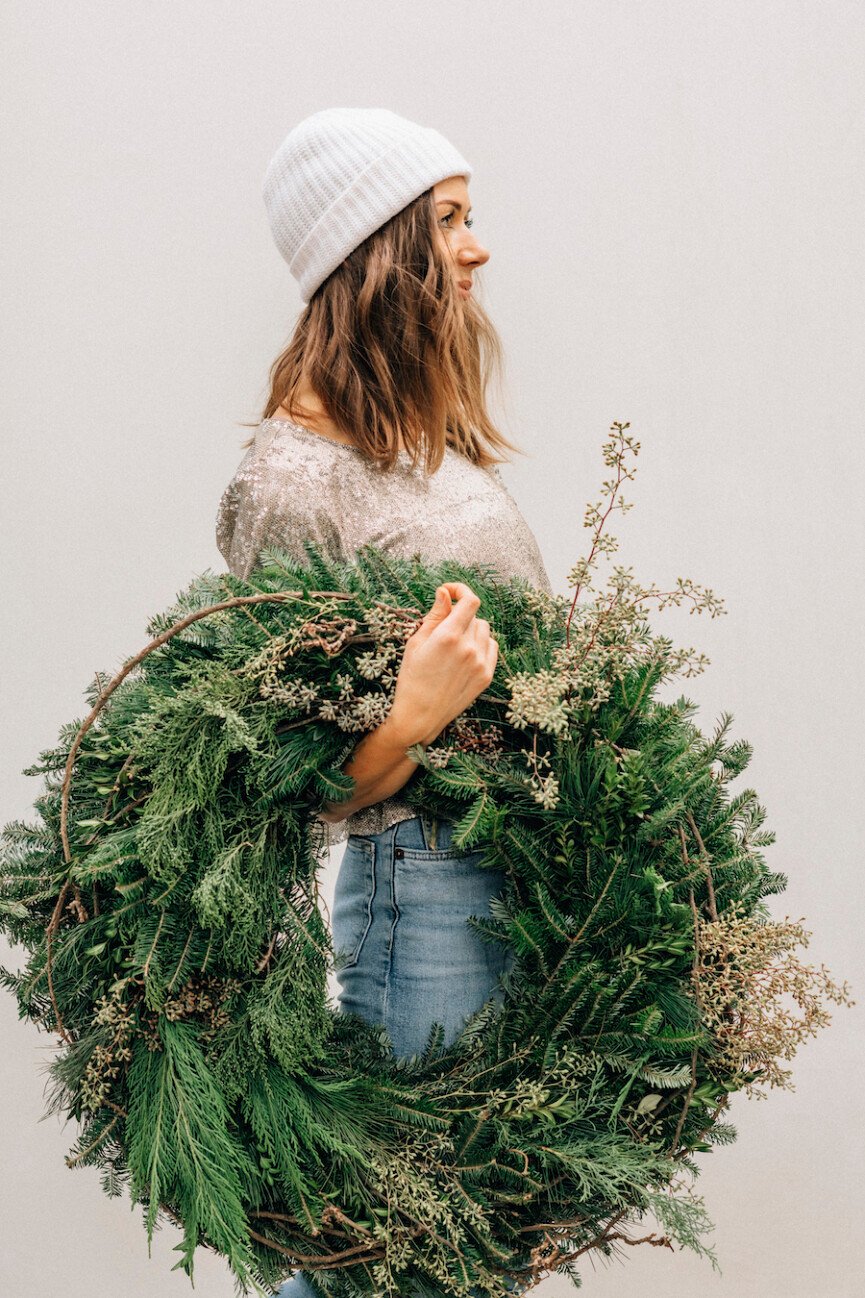 3. Source correctly sized décor.
Now that you have your design and measurements, you can order correctly sized wreaths, garlands, and any other decorative elements you want. This step saves you major problem-solving time when you get to building your design since you know exactly how things should fit.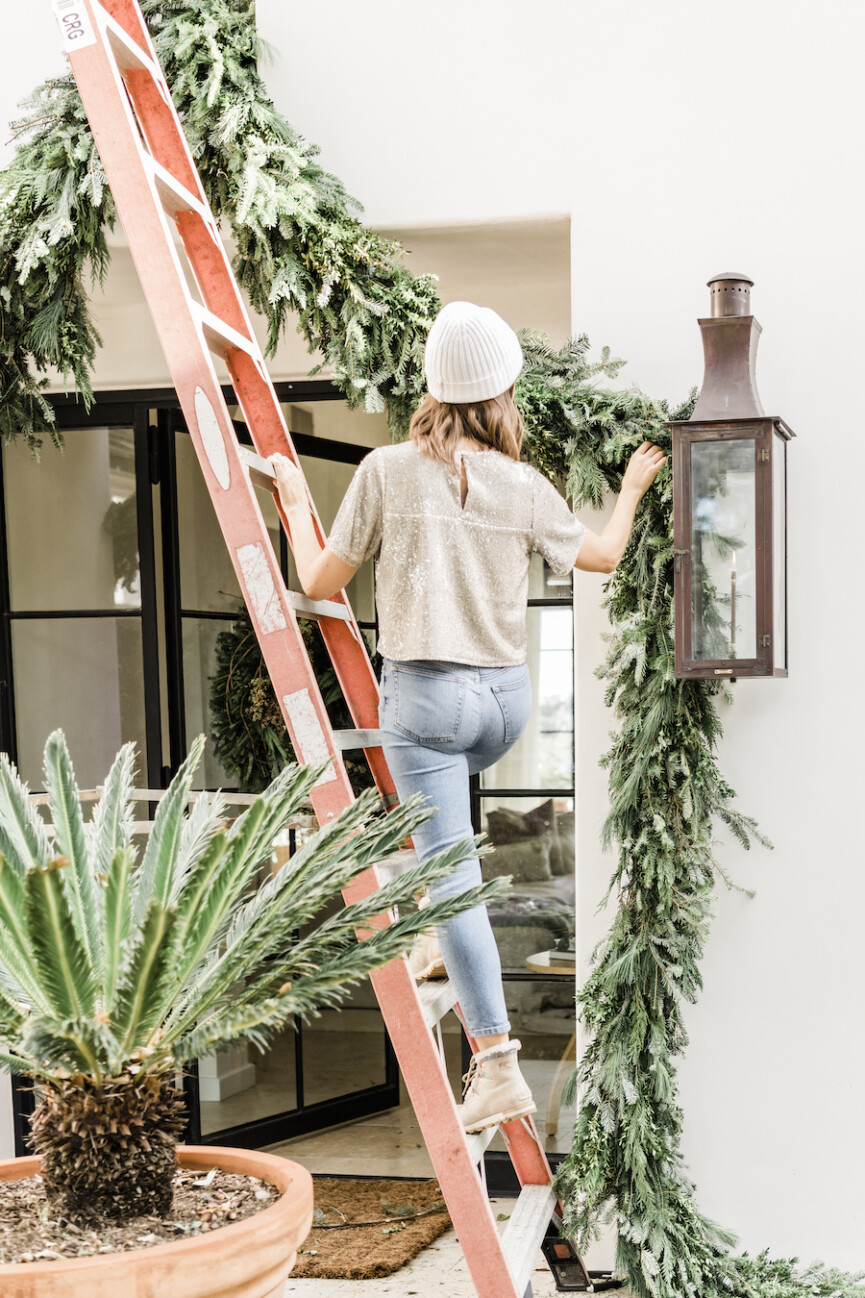 4. Choose high-quality, long-lasting garland.
Purchasing high-quality, made-to-order garland is the way to ensure you're getting the most out of your décor. Garlands ordered from big box stores might be weeks or months old before it's even shipped out. Heartier greens like Fraser fir and other evergreen firs will perform the best outdoors. Worsham also notes that a garland with multiple types of greenery will seem to last longer since the sun affects different types of foliage in different ways. Of course, all greenery will eventually dry out and fade, but its ephemeral nature (and gorgeous scent) is part of the beauty of fresh garland.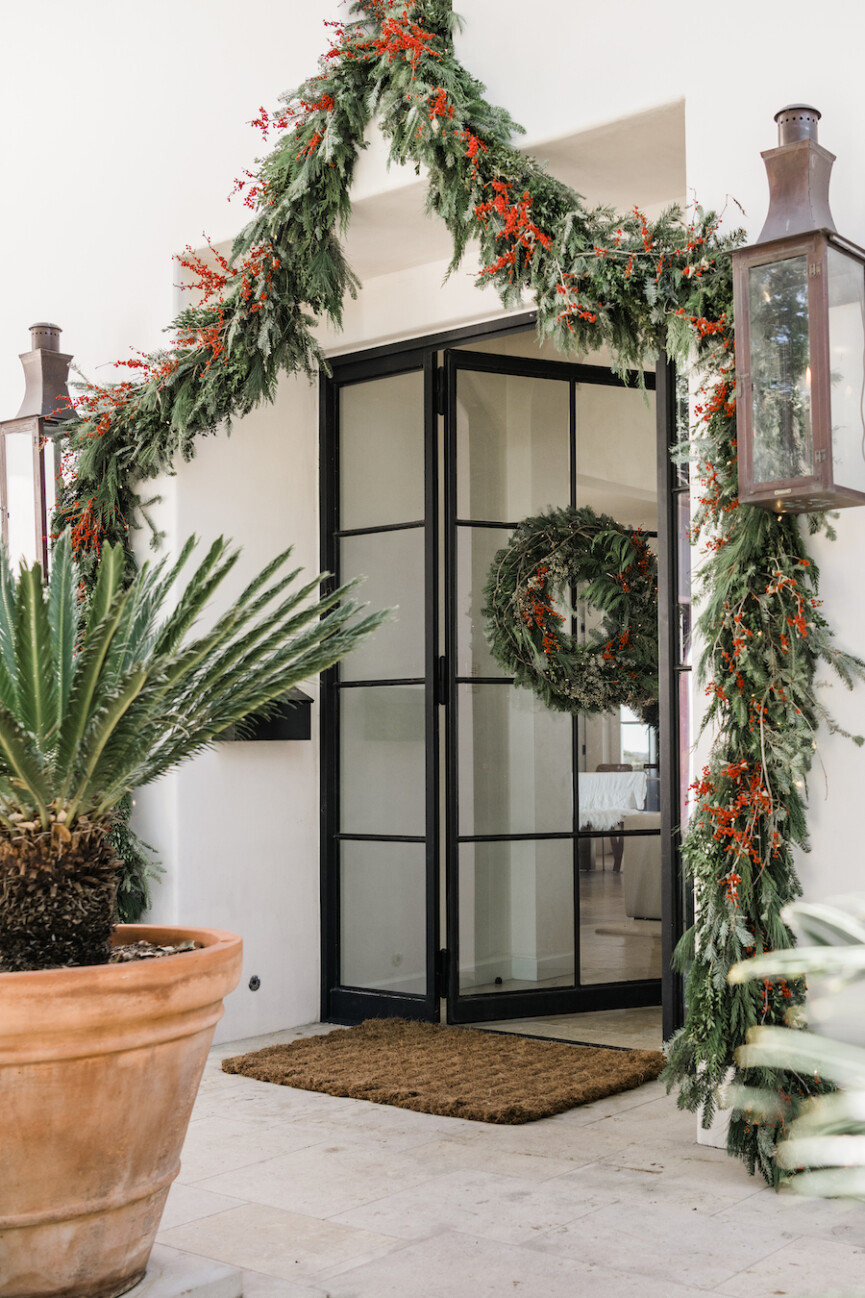 5. Consider the mechanics.
When you're ready to decorate, it's important to consider what's actually possible with your installation. For example, my front door has a window above it, so Worsham used four large suction cups to wire and anchor the garland above the doorway. Then, she affixed the garland to the lanterns on either side with green floral wire. Some tools to have on hand include suction cups, 20-22 gauge green floral wire, sharp garden shears, command hooks, a hammer, sturdy ladder, and scissors.
6. Double up for a fuller look.
When you double up on garland, you'll get a more dramatic, fuller look. Worsham used the same main garland as last year, but using two strands instead of one really differentiated the design. This rule also applies to other décor items when you're working with windows. Since my front door is glass, she used a double-faced wreath that looks beautiful from the inside and out.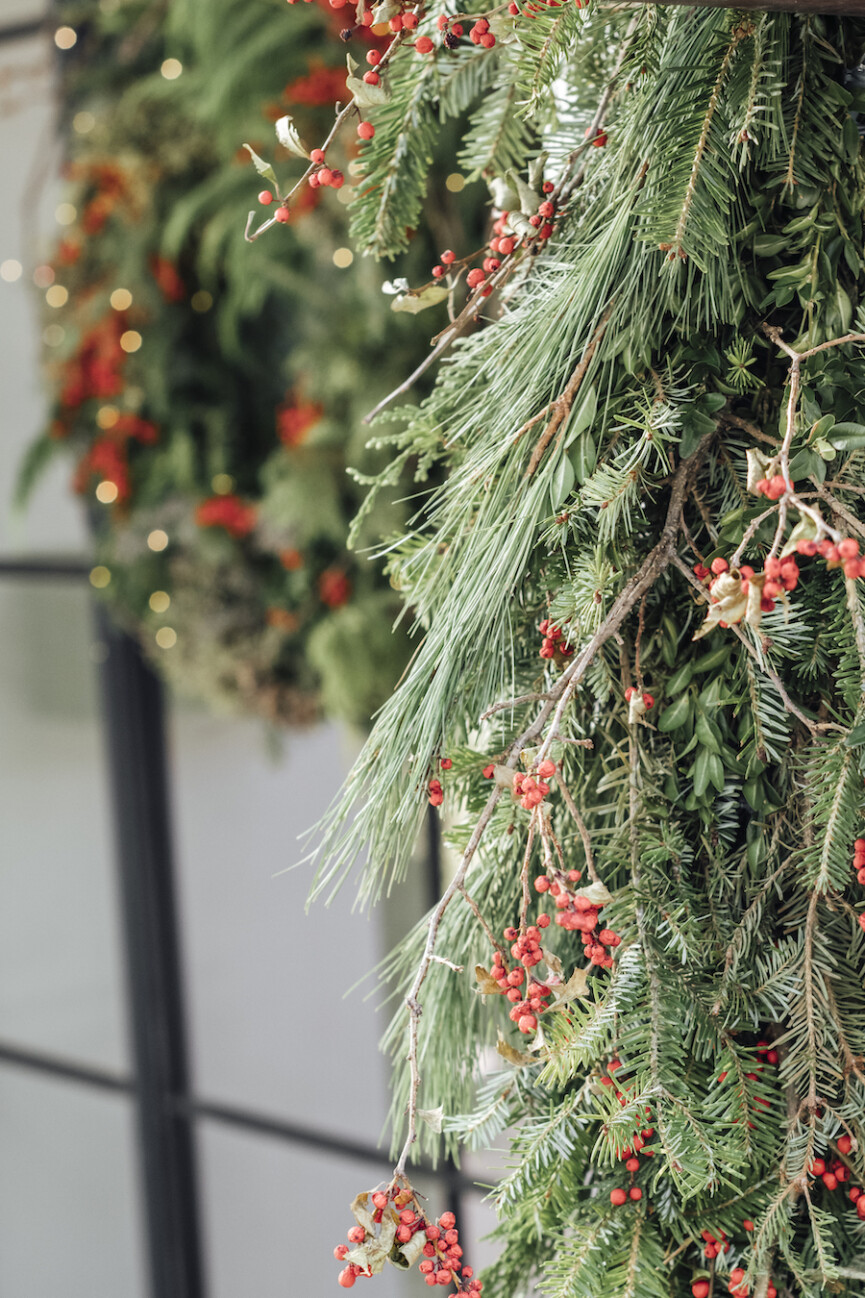 7. Use winterberry for a pop of color.
Winterberry will give your door gorgeous hints of red and the whole design a festive feel, and it's the colorful touch that made this year's look feel totally different. Get creative with this step! Work in stems wherever you see fit and watch how it brings in a creative, organic element.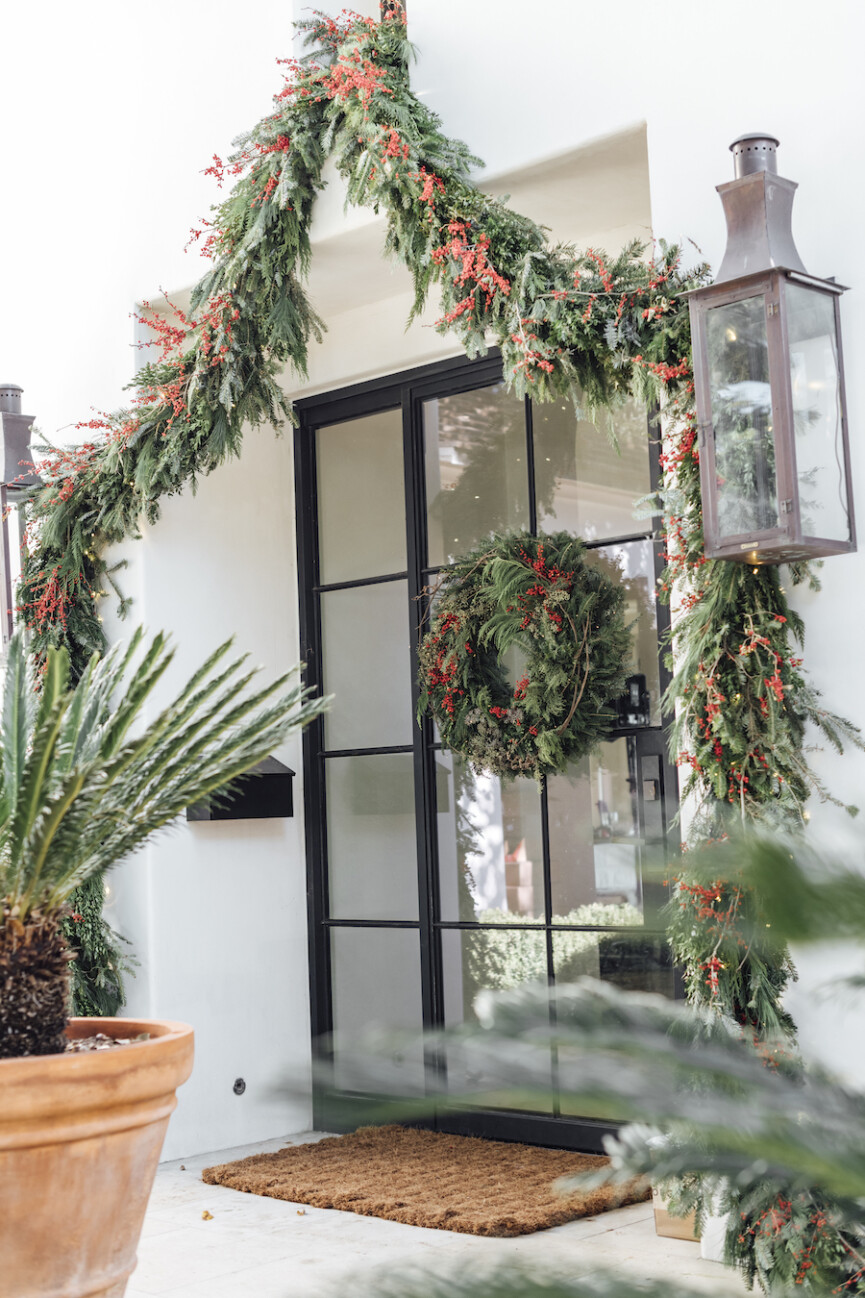 8. Give your greenery some love.
Again, these are not artificial garlands. They are fresh, and they need to be cared for. I am by no means a garland expert, but luckily you can get a free download of Gracious Garland's Greenery Care Guide to help your greens last through the season.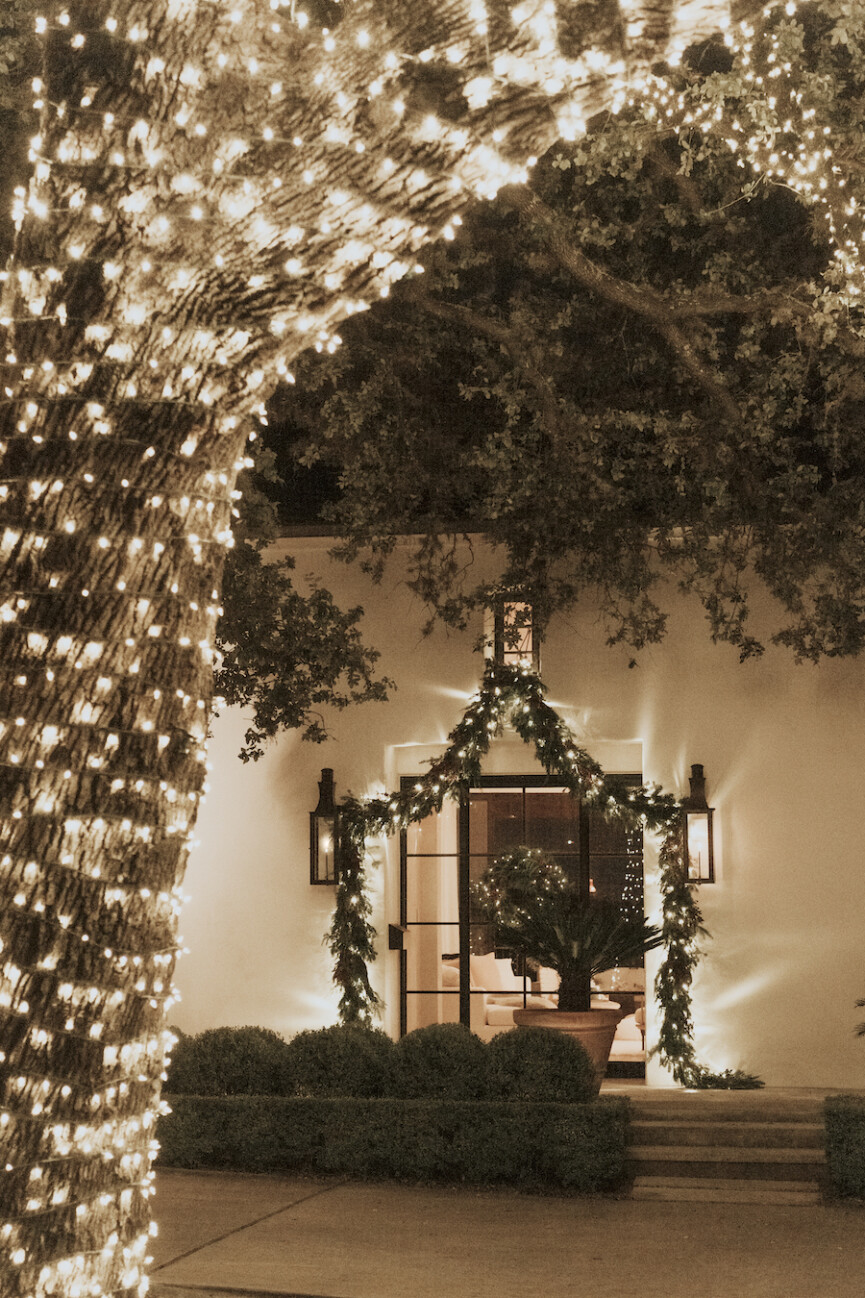 9. Don't be afraid to get your hands dirty.
Worsham's number one tip when it comes to Christmas door decorations is that there are no real rules. Just get out there and play around. We are all creatives at heart and there's nothing more satisfying than bringing your own vision to life. You might surprise yourself at how capable you are of creating gorgeous designs with natural elements. This season is all about doing what makes you happy and your Christmas door decorations are a great place to start.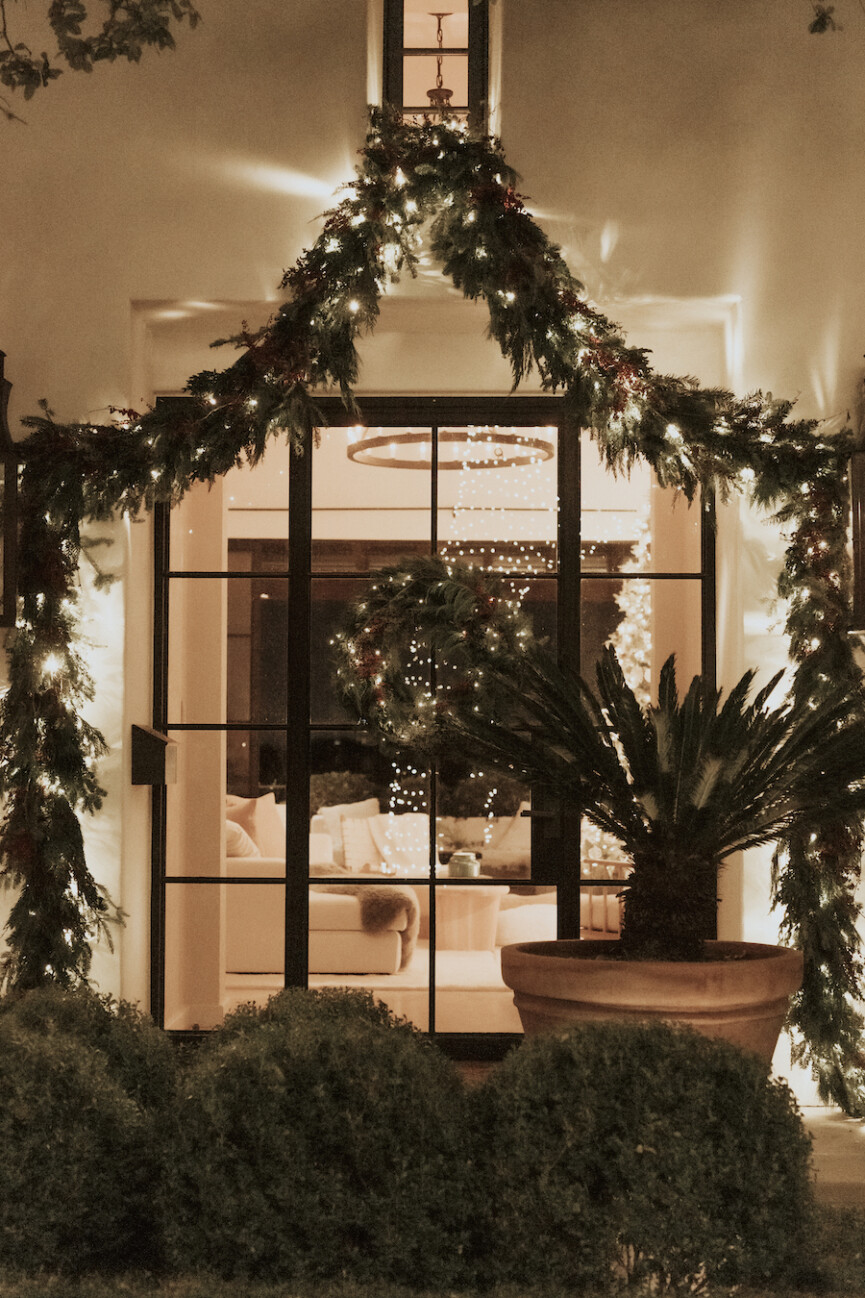 Shop the look.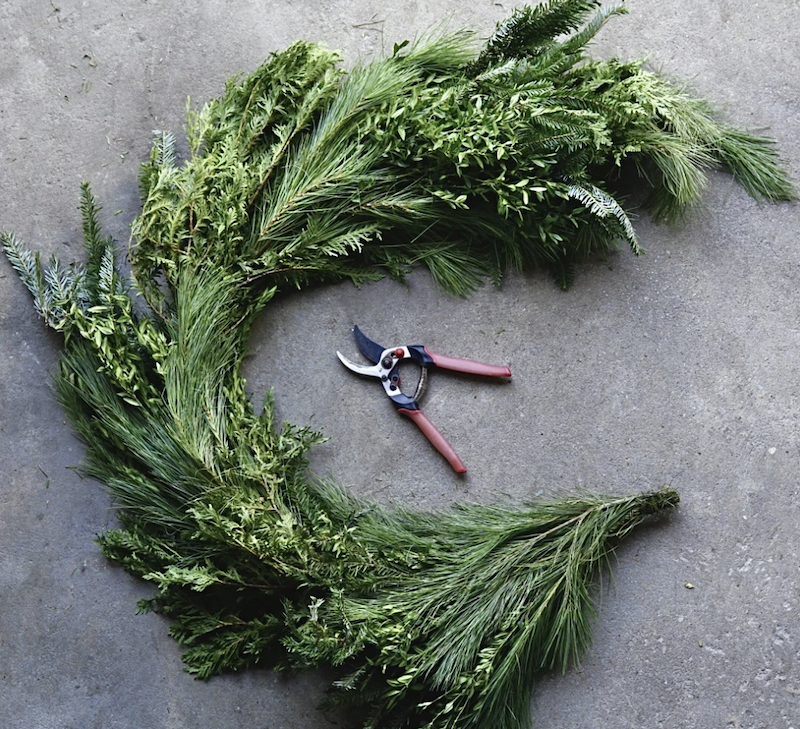 Ultimate Evergreen Mix Garland
The Ultimate Evergreen Mix Garland is composed of red cedar, Fraser fir, white pine, and boxwood. This served as the base for Camille's front door. Worsham doubled it up to create a fuller look. It typically lasts up to six weeks.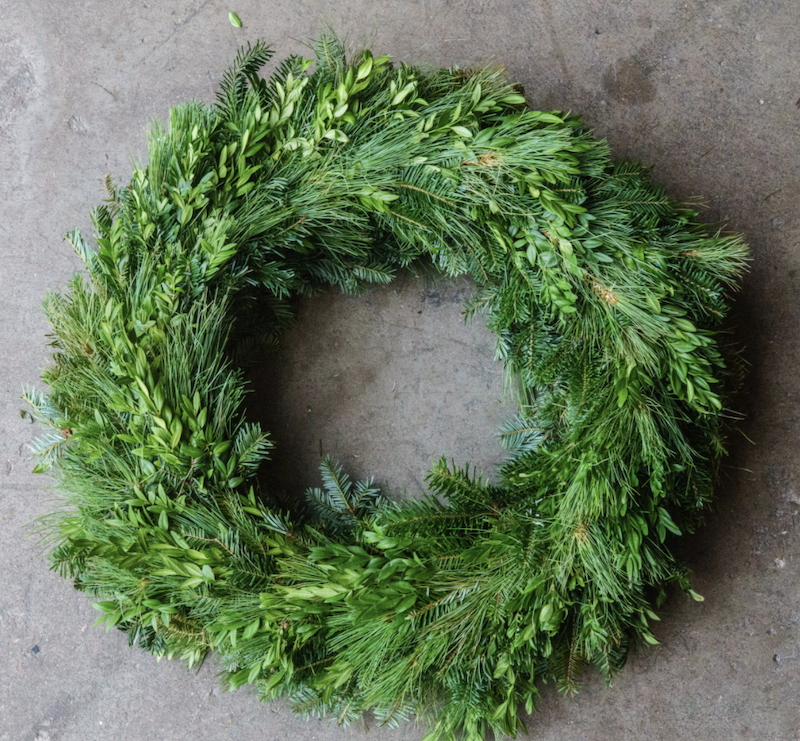 The Tri-Mix Wreath is a combination of Fraser fir, white pine, and boxwood greenery. This is the wreath on Camille's front door. Be sure to order it double-sided if you plan on using it for a glass door or a window.
For Your Toolbox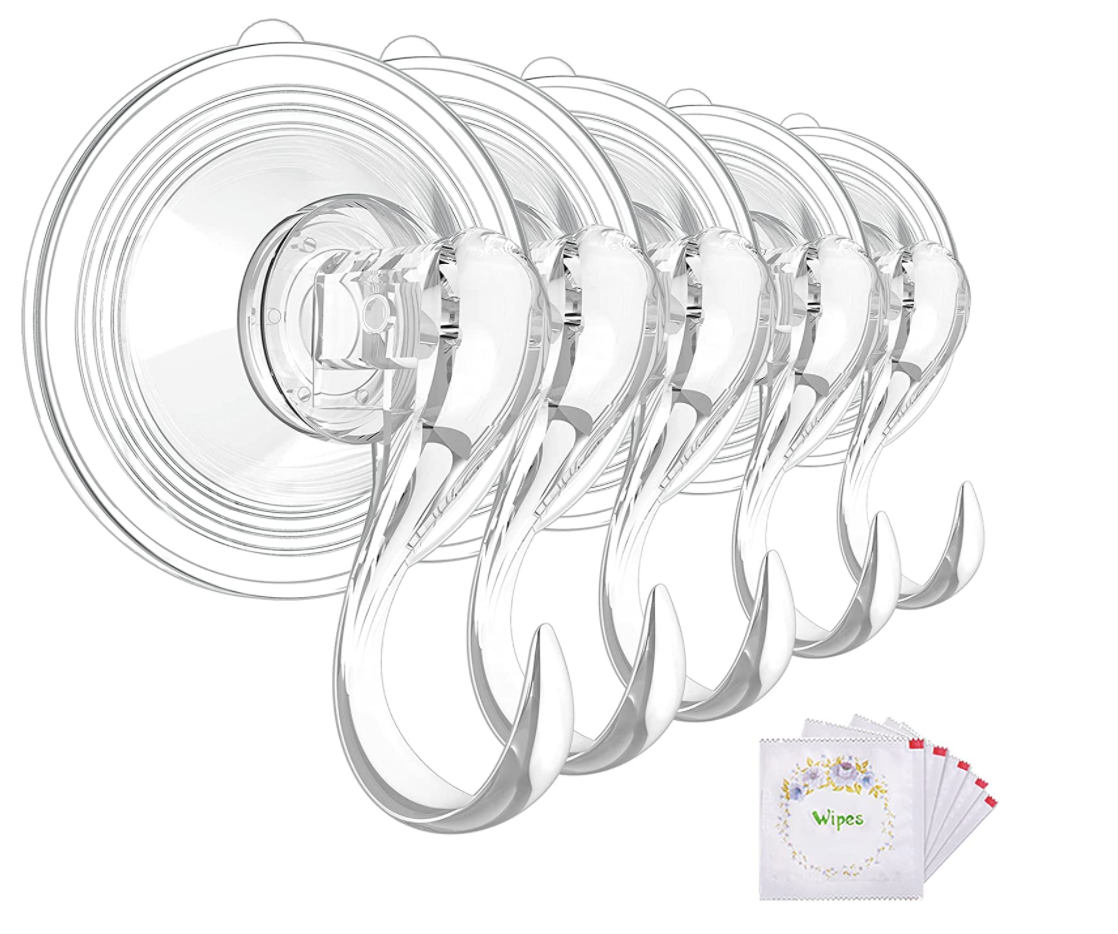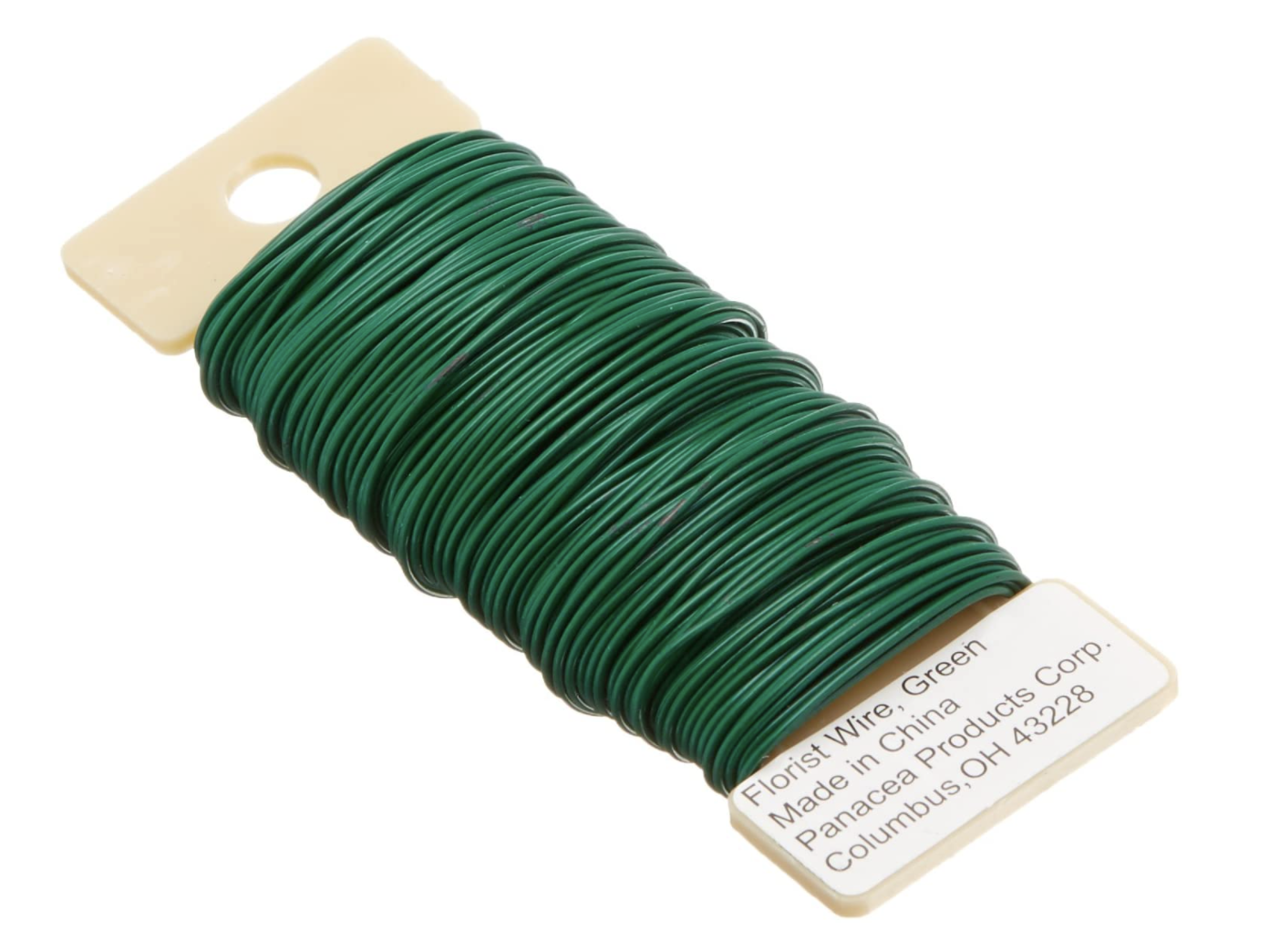 Florist Wire 20 Gauge 4oz, Green
This green florist wire is perfect for attaching your décor to your anchoring points. The green blends in to create an invisible look, and is strong enough to hold heavier greenery.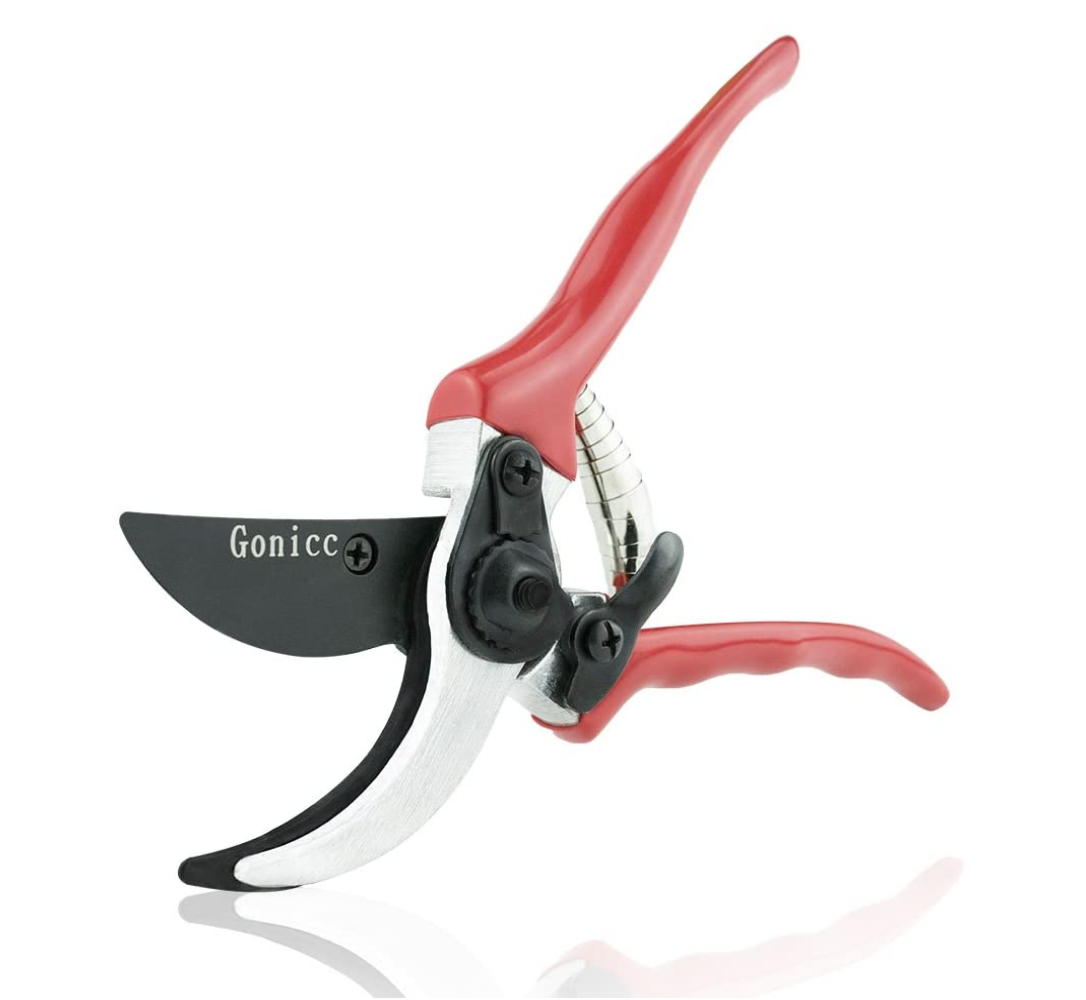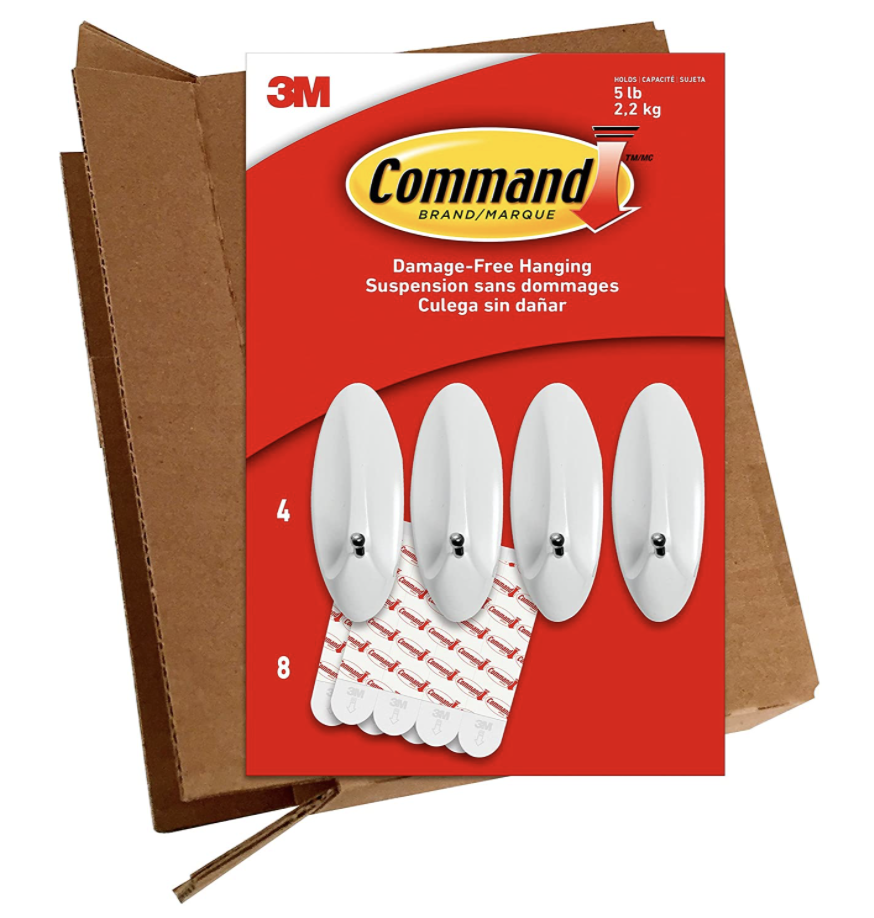 Command Hooks are great for anchoring your décor to other surfaces, like wood. These particular hooks can hold up to five pounds.