Decorating your home is fun any time of year, but there's something special about decking the halls come December. The cozy season is well underway and there's no better salve for the shorter, darker days than illuminating your home with candles and twinkly lights galore. And while I love nothing more than a good old browse-and-buy-everything-in-sight Target trip, there are more sustainable and affordable ways to up the festive ante. DIY Christmas decorations, anyone?
*image above from our holiday home tour with Anastasia Casey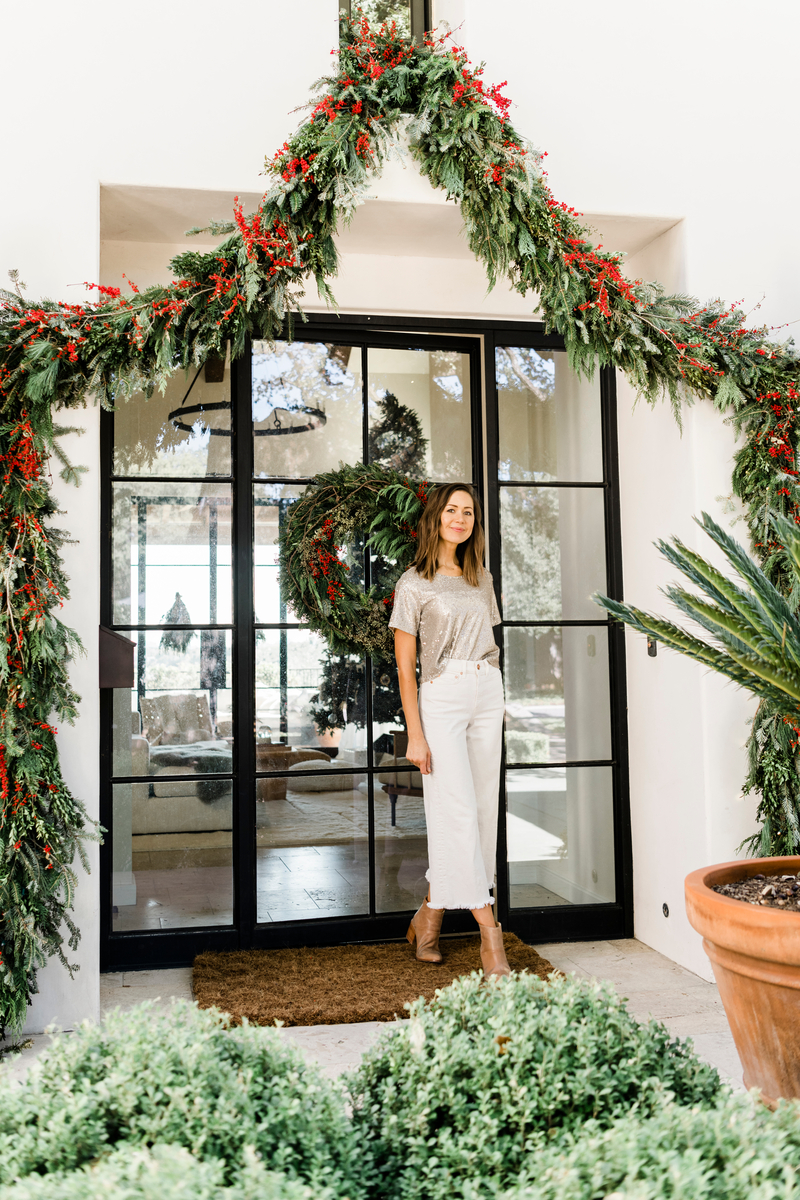 When the final month of the year hits, you can catch me crafting ornaments, homemade gifts, and garlands of all stripes. As I type away, I have dried oranges cooling on the stovetop and just put up my ornamental stars in the windows. During this season of holiday markets, Christmas movie marathons, and abundant baking, it can be gratifying to contribute to the festivities with a little handmade, festive flair.
So let's get to making that magic together. Below, I'm sharing my favorite DIY Christmas decorations that I found through my hours of Pinterest scrolling (please tell me you can relate). They span minimalist and maximalist aesthetics, traditional Scandinavian designs, and advent calendars you won't believe you made yourself. Let the crafting begin!
17 DIY Christmas Decorations to Bring the Festivity Home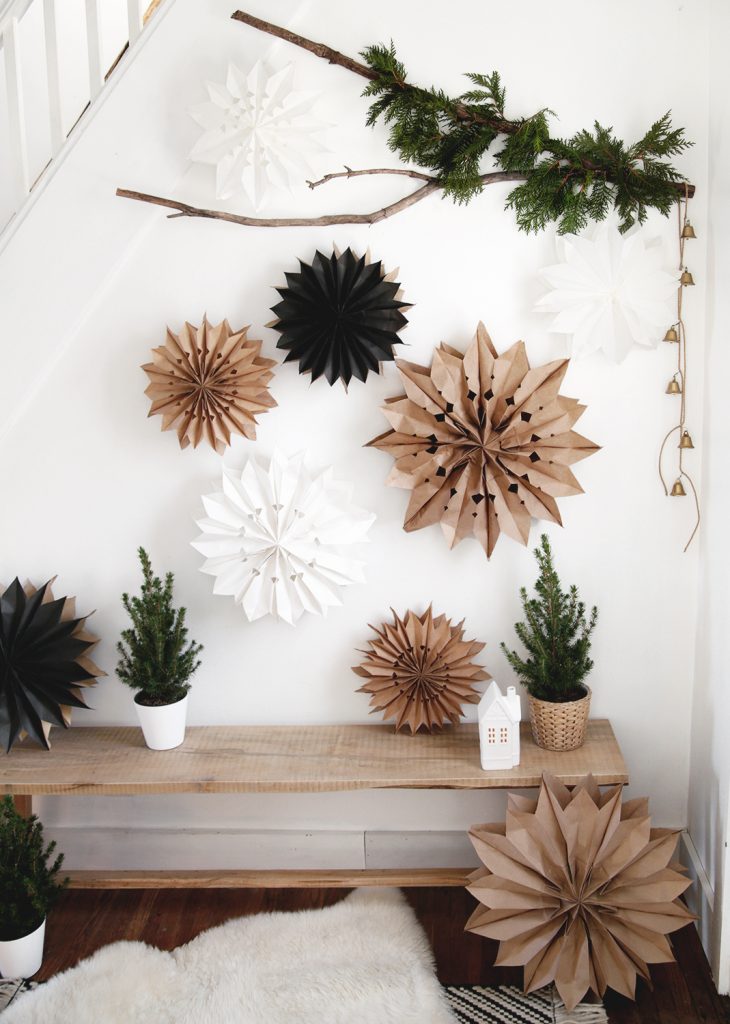 Paper bag stars are everywhere right now. I'd like to think it's because they're beautiful while also being incredibly easy to make. If you have a pack of paper bags, glue, scissors, a hole punch, and string, then you're ready to go. Stars look beautiful hung in the windows or staggered together above the dining room table.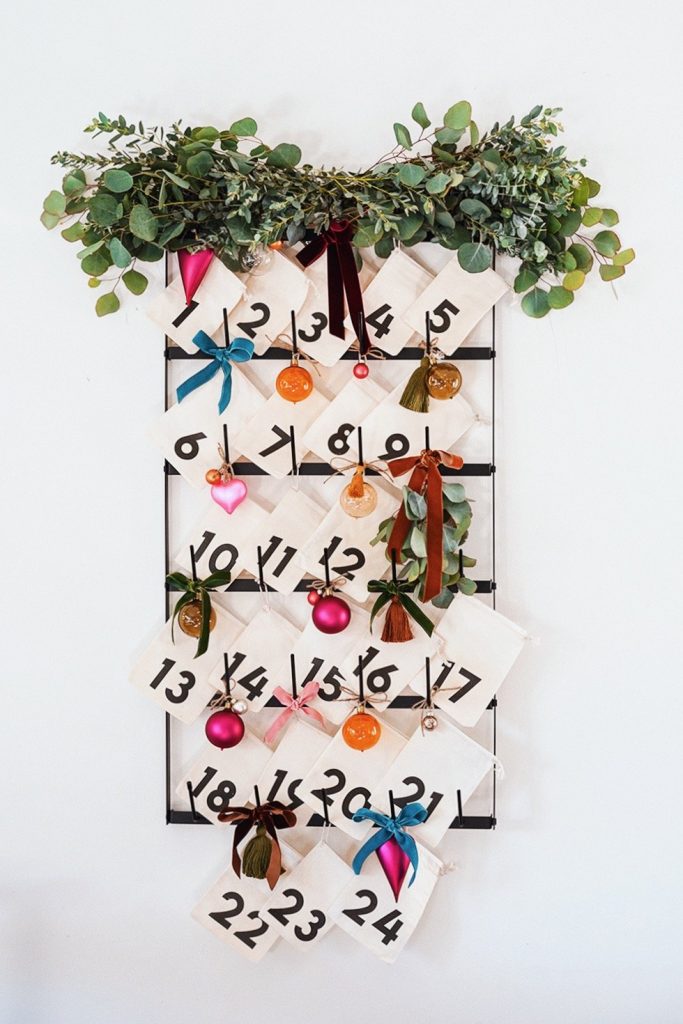 Beautiful advent calendars abound, but I can't think of one more stunning than this. It's bold but minimal, with pretty pops of jewel tones that perfectly reflect the holiday season. And with a short supply list, you have no excuses not to use some precious wall space on this calendar.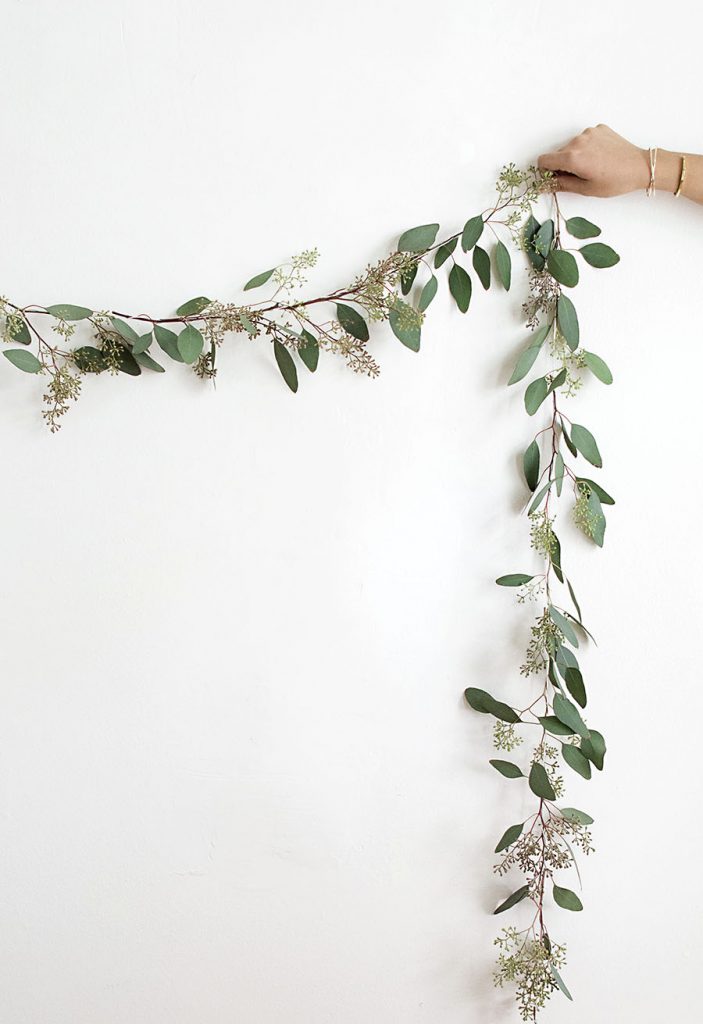 Take a break from the traditional garlands and opt for a little foliage. Eucalyptus smells fresh and piney and adds a small, soft layer of color to your space. If doing a major overhaul of your space feels overwhelming, focus on the simple details.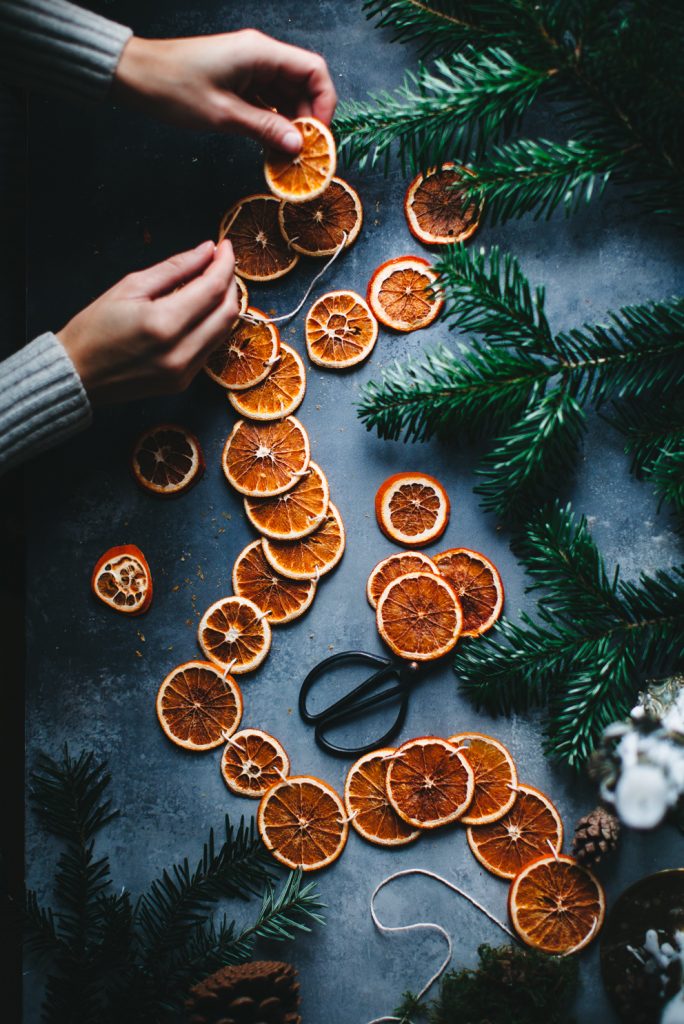 Dried orange garlands have risen in popularity over the past few years. They're easy to make, celebrate the citrus of the season, and don't require a dehydrator (yay!). Plus, they look stunning set against any string of greenery.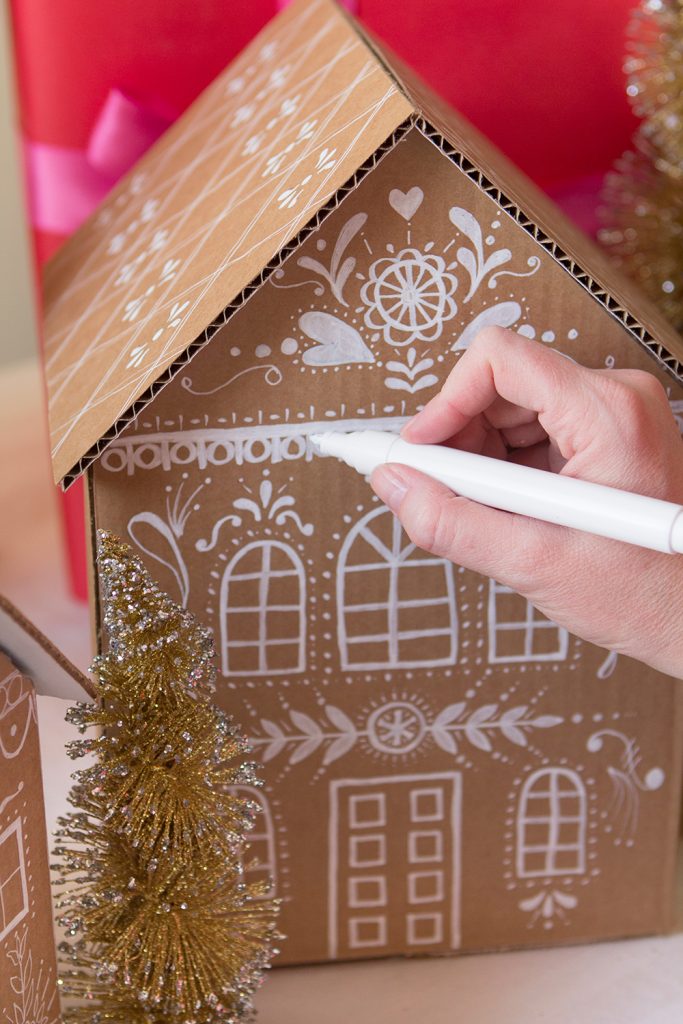 If you're lacking skills in the gingerbread house-making department, this cardboard version is an easy and elegant solution. Annnd they double up as the cutest gift wrap (just in case you need to work on building up your finesse there as well).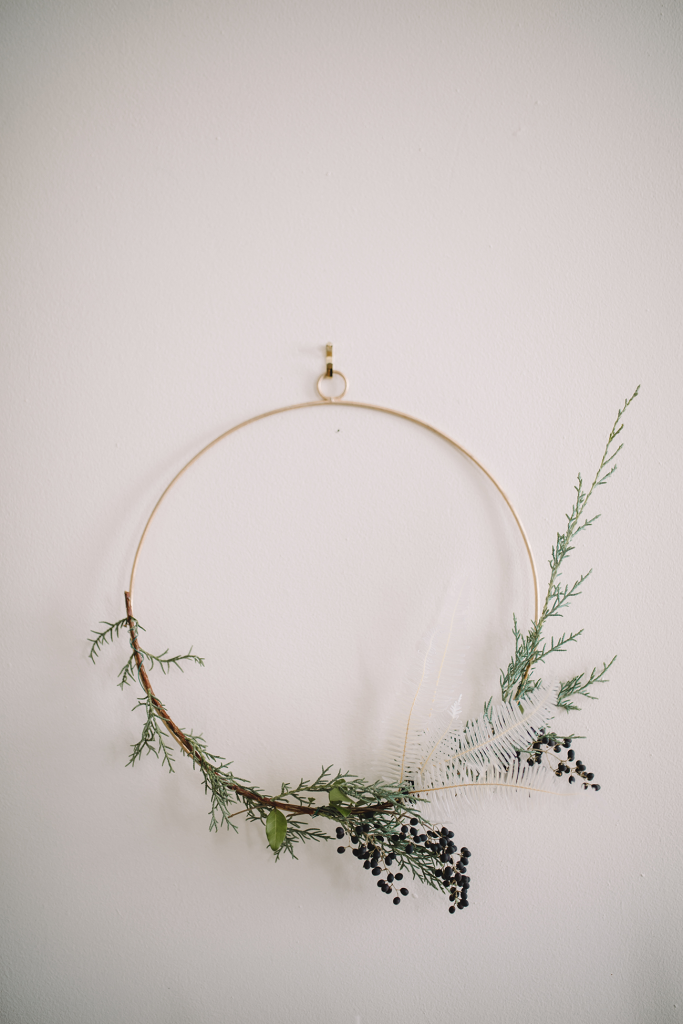 If you've ever tried making a wreath before, you know that it takes both artistry and strength. Thankfully, minimal wreaths are trending. Simply string together some greenery, add a few floral embellishes, and you're set.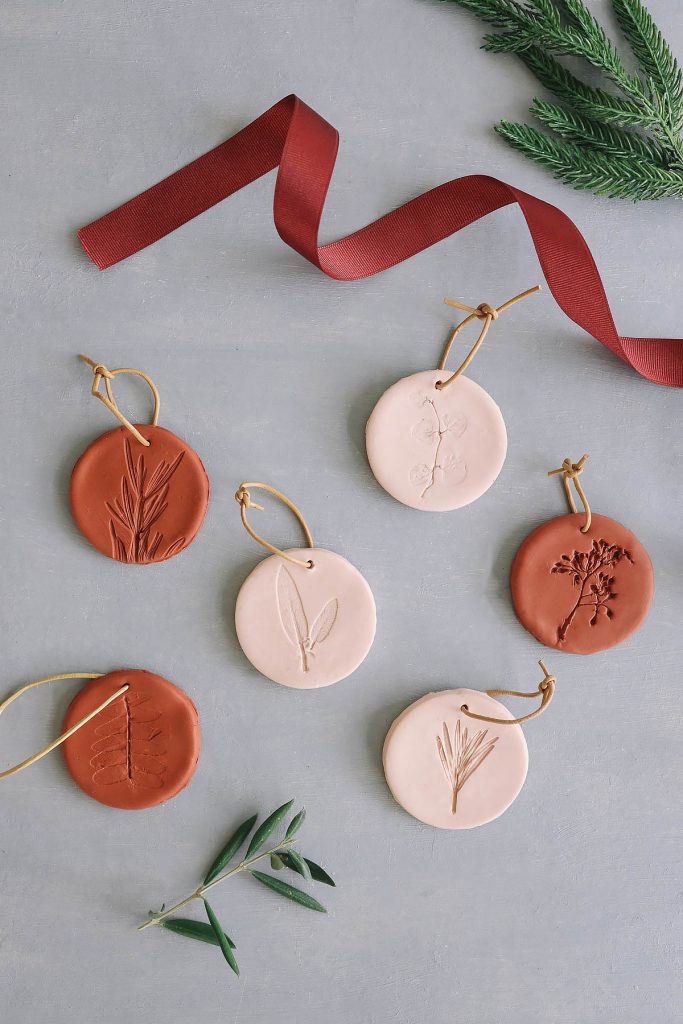 If you love the look of handmade ceramics but want to make something a little less involved, oven-dry clay is an easy go-to. These are almost just like making cookies. Head outdoors for a nature walk and gather all the leaves and botanical bits to decorate your ornaments (bonus: they double as the most stunning gift toppers).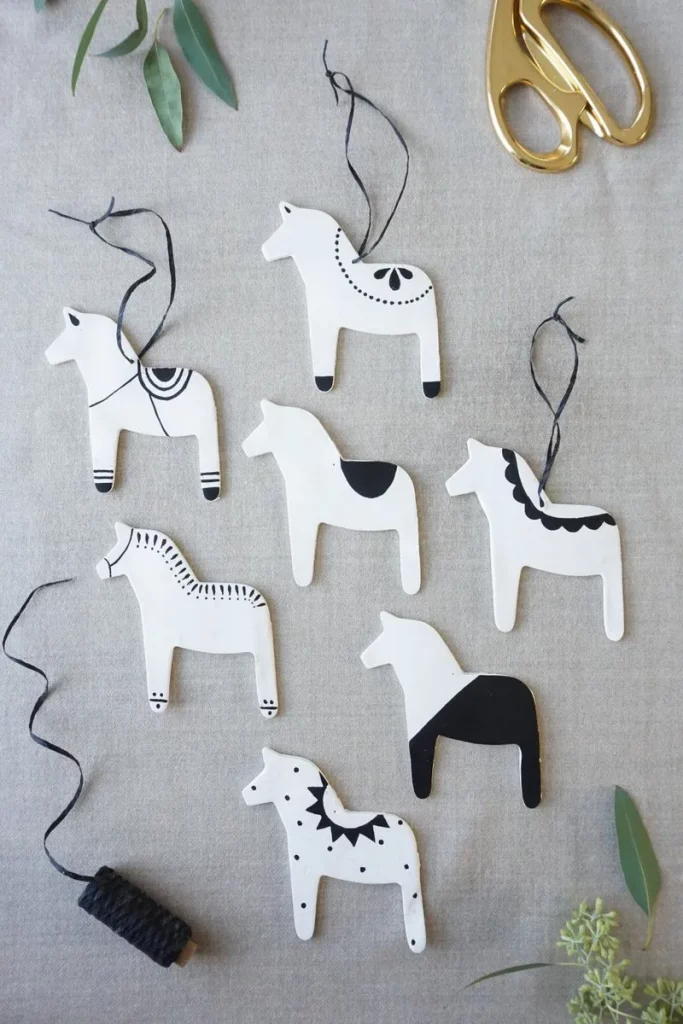 Dala horses are traditional carved wooden horses representing the Swedish province of Dalarna. With a Dala horse cookie cutter, polymer clay, and a permanent marker, you have all you need to whip out a bunch of these for ornaments, gift toppers, and presents for friends.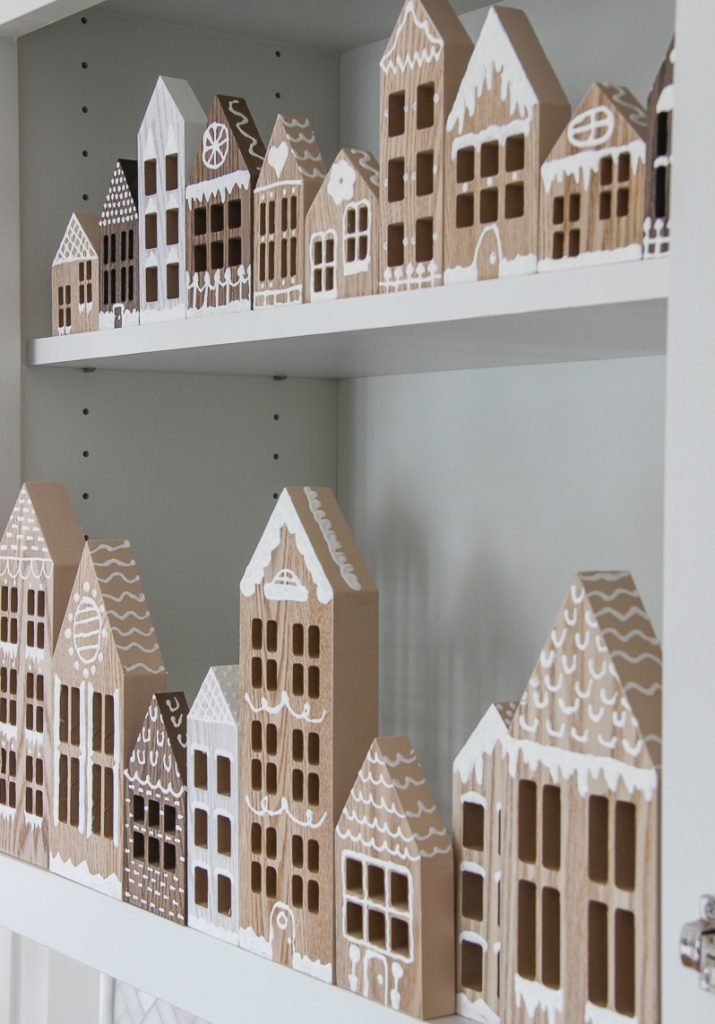 How gorgeous is this gingerbread village? The best part is that this simple DIY is totally customizable—purchase blank wood houses and go to town adding snow, squiggles, and whatever else your holiday-loving heart desires.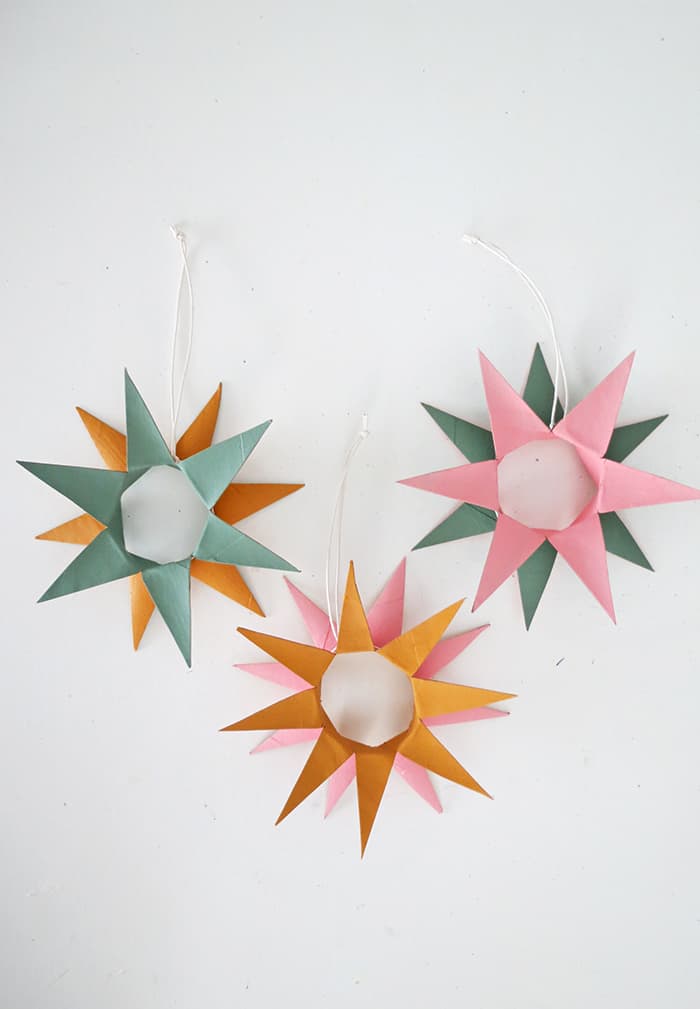 Before you let go of your toilet paper rolls, first ask what amazing DIY Christmas decorations you can make. Acrylic paint and a few strategic snips level up your recycling for graphic, bright ornaments that add a much-needed pop of color.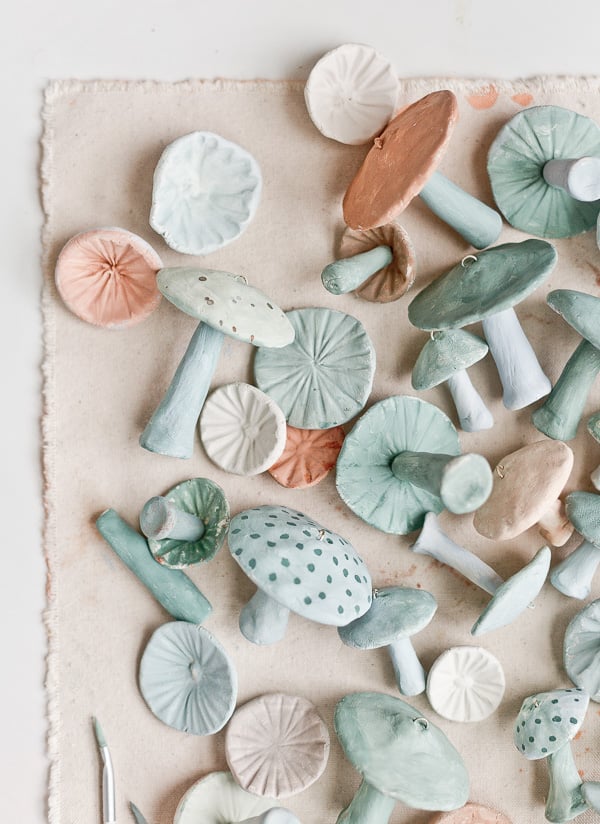 While mushrooms might not be your first choice for the tree, trust me: they're trending. Everywhere I look, I see red and white felted fungus and glammed-out toadstools. But none are prettier than these pastel-painted cuties. And I just learned: mushrooms are a good luck symbol. Be sure to keep yours up for New Year's!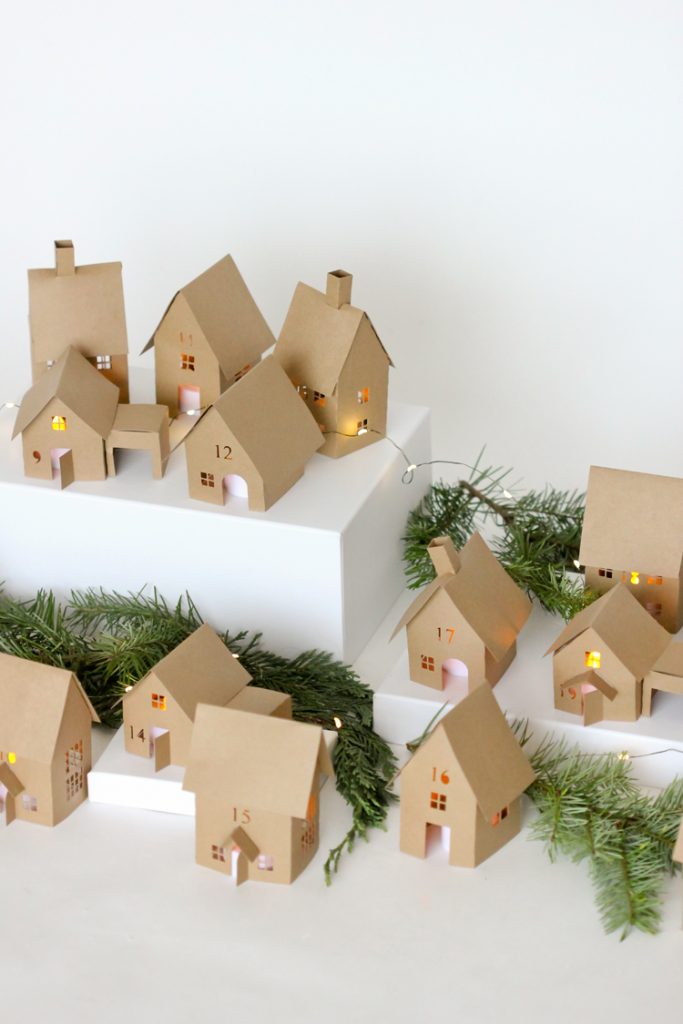 I love the idea of a deconstructed advent calendar. Instead of keeping yours contained on the wall, weave it into your holiday décor by setting these paper houses on your mantle or creating a winter wonderland on a shelf.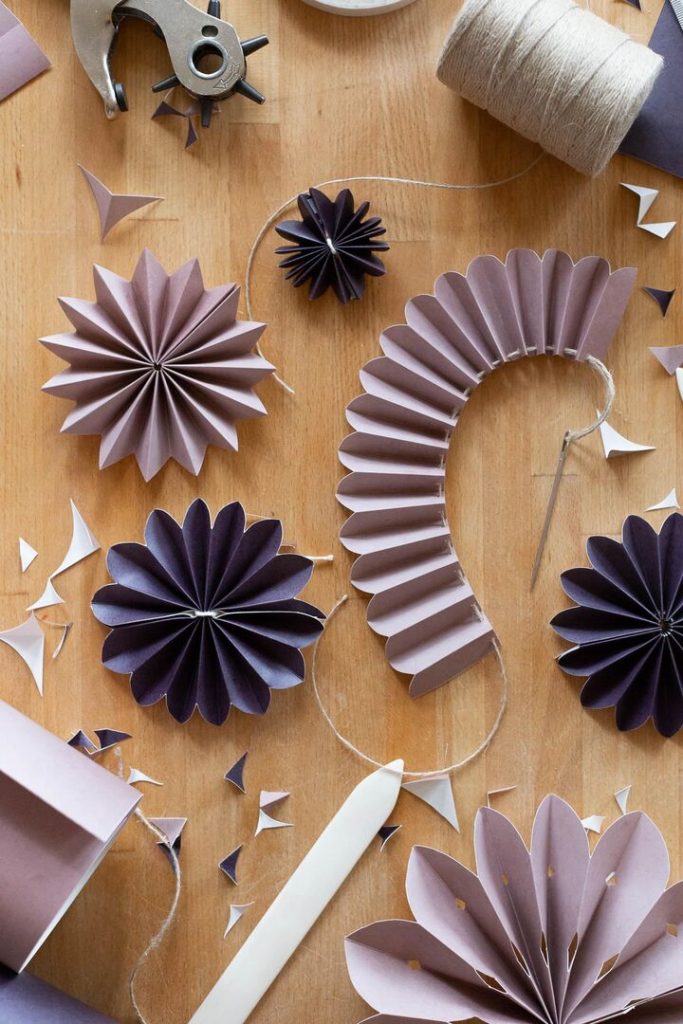 Sculptural but simple, these paper stars would make a gorgeous geometric garland. I love the idea of using non-traditional colors that still evoke the warmth and coziness of the season.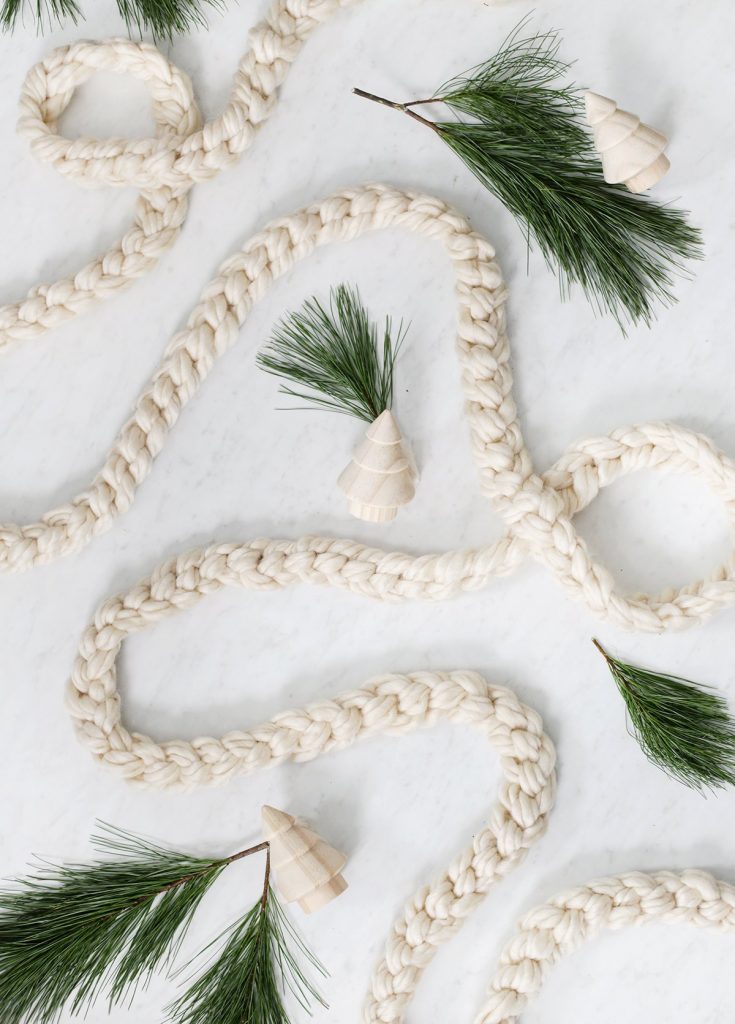 Have you been wanting to get into crocheting? I've been intimidated to start, but this easy tutorial is a great way to begin. Pull up your favorite Christmas movie and get comfy on the couch. Oh, and you don't even have to have needles—your hands work perfectly.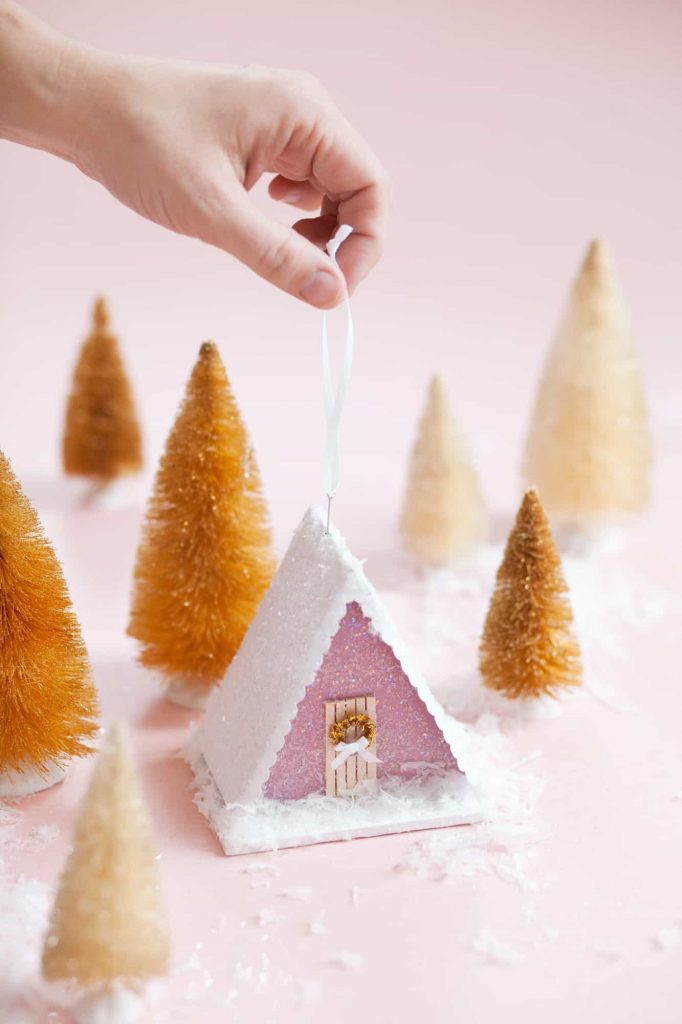 How sweet is this little home? Honestly, I've always dreamed of having an a-frame of my own in the woods, but this sweet guy will have to do. I'll be stringing these up in my tree and have plans to share them with friends as well.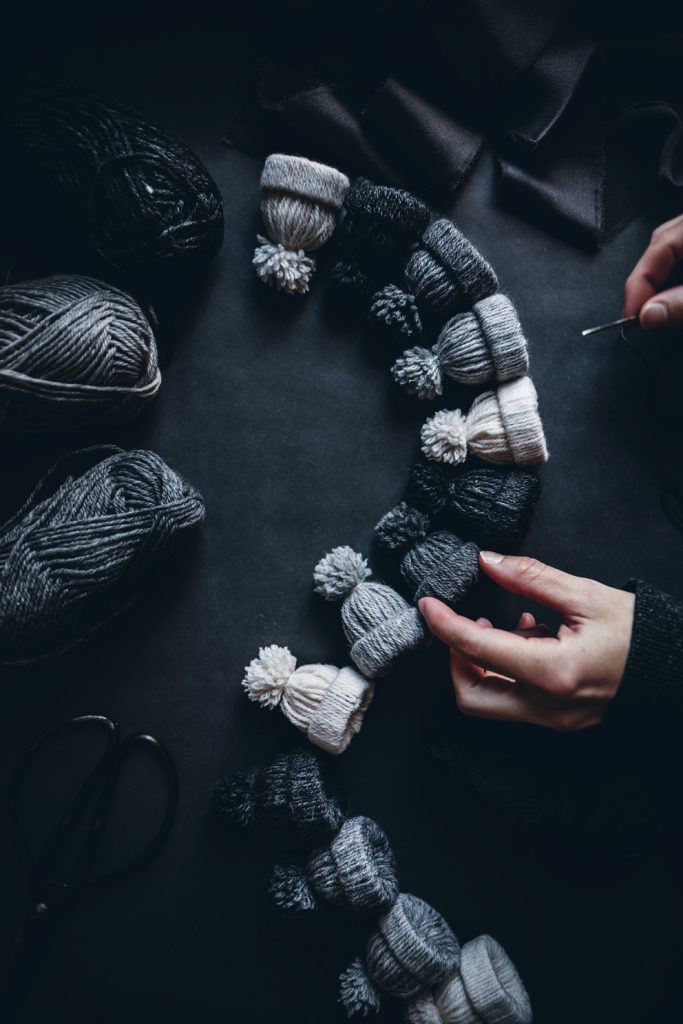 I started making these mini guys last month and I'll confirm: I'm obsessed. They're so much easier than they look and are adorable in the tree or lined up along your windows. They'd also be the sweetest gift topper.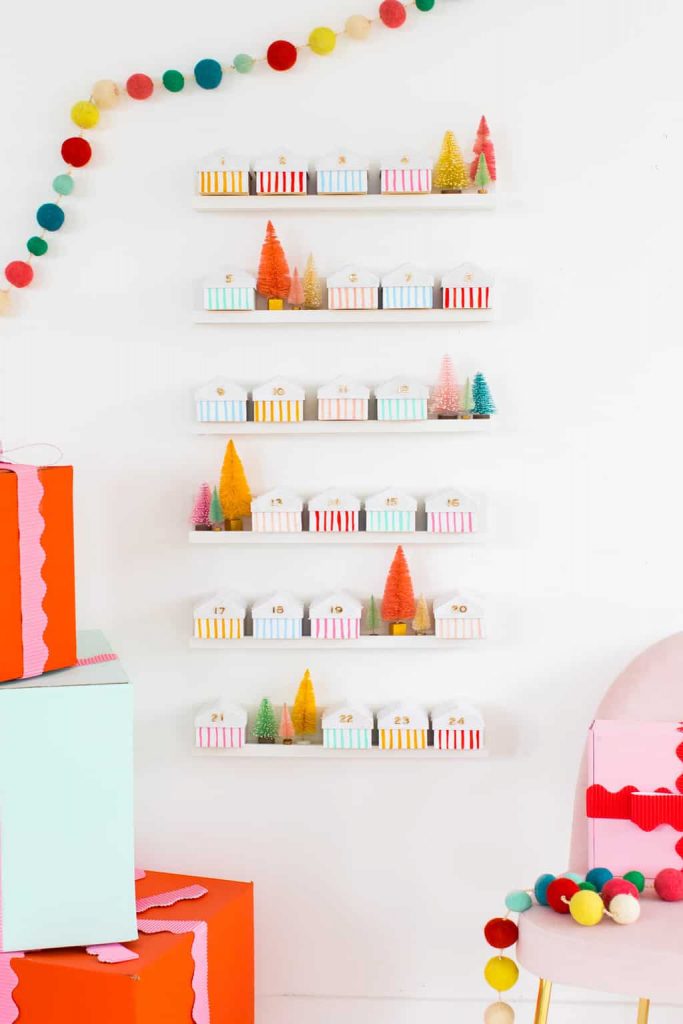 If you're tired of all the white, green, and red, add this advent calendar to the mix. It adds a quirky touch and the kids will love pulling out their gifts from each house.