If you've been on Instagram or TikTok anytime over the past month, then you'll know: everyone's in full-on holiday mode. There's greenery and garland in abundance and memes of an immediate post-Halloween-Christmas-transition abound. For many, it can be exciting and festive—to others, it can be a lot. I get it: growing up, my family often didn't get our tree until December 23rd (and proceeded to keep it up until the end of January). Should we really be so quick to skip the Thanksgiving celebrations (and the tablescapes and fall mantel décor associated with them)?
Don't worry, I'm not going all Grinch on you, but there's something to be said for the dried flowers, natural textures, and non-fussy place settings that are the hallmark of late-fall design. During a time of year that's about going all out, it can be a refreshing start to kick things off with an ode to a hygge-inspired, minimalist aesthetic. And there's no place better to focus on than the center of all our pre-holiday homes: the mantel.
Featured image by Kristen Kilpatrick.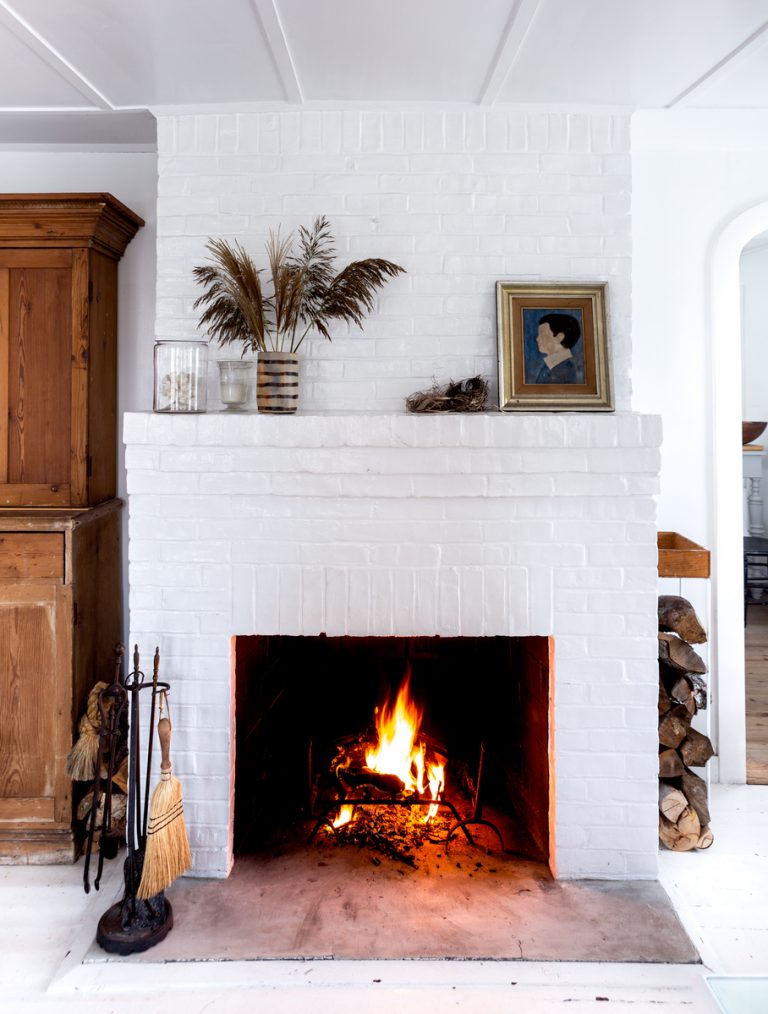 Designer Katherine Carter agrees: "I'm personally a fan of the minimalist mantle styling approach. During Christmas, I feel we can sometimes get over-excited and overwhelmed with all the festive decorations for purchase." Thankfully, when it comes to fall mantel décor, it's easy (and an aesthetic move) to take a found-and-foraged approach.
So say goodbye to the tacky temptation and prepare to embrace timeless design. Here's how fall mantel décor is done—before the holidays sweep us off our feet.
7 Fall Mantel Décor Ideas With Tasteful Thanksgiving Flair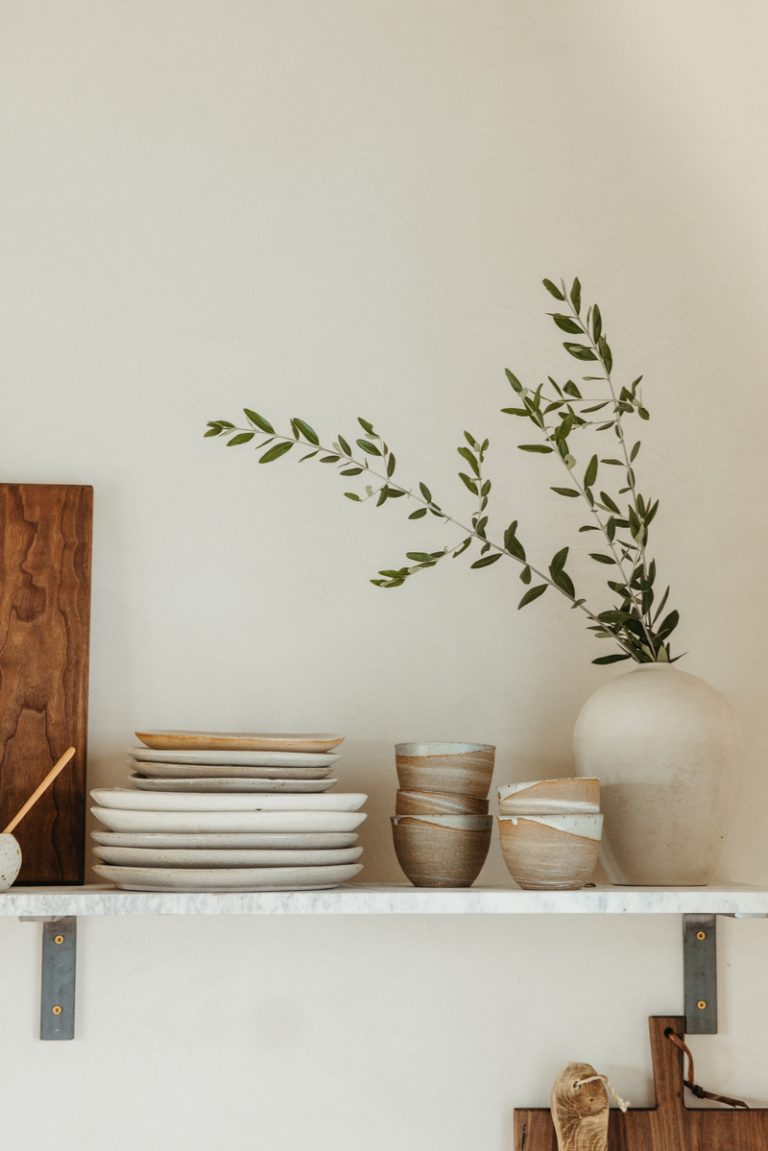 1. Don't Overdo It
The old adage "less is more" rings true. While we might be tempted to go for the greenery and the candles and the wreathes, Carter stands by her recommendation to avoid overcrowding. "The mantle is typically a smaller display area as it is, so keeping it minimal is a great approach and also makes a statement!" Be sure to apply this to all of the tips below—negative space is a non-negotiable.
2. Incorporate Warmer Color Tones
Craving a bit of sunshine in your space? Same. Even just a few weeks following daylight savings, it can feel like we've been shrouded in darkness… forever. To combat the potential SAD symptoms, Carter suggests opting for "splashes of warmer color tones along with rich greens like evergreen arrangements." She calls out reds, oranges, yellow, dark greens, and off-whites a surefire selections.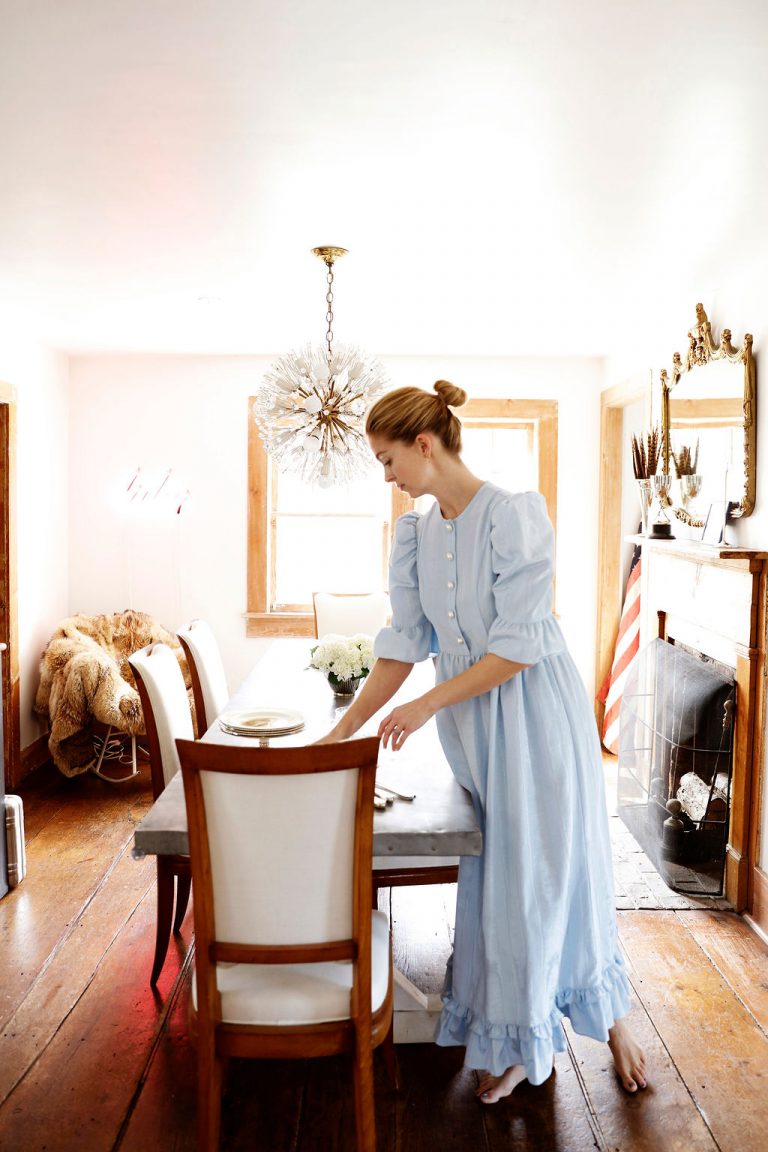 3. Create a Scentscape
Thoughtful fall mantel décor addresses not only visual appeal but all the senses—scent in particular. "Scents such as warm spice smells like cinnamon, sage, and cardamom will bring you and your guests to places of nostalgia," notes Carter. Think of the cozy comfort of a roaring fire or the charm of a few flickering candles. Carter suggests sourcing options on Amazon or opting for pillars candles for more dramatic appeal. "I like to get the candles with the crackling wood wick to add even more to the cozy autumn atmosphere."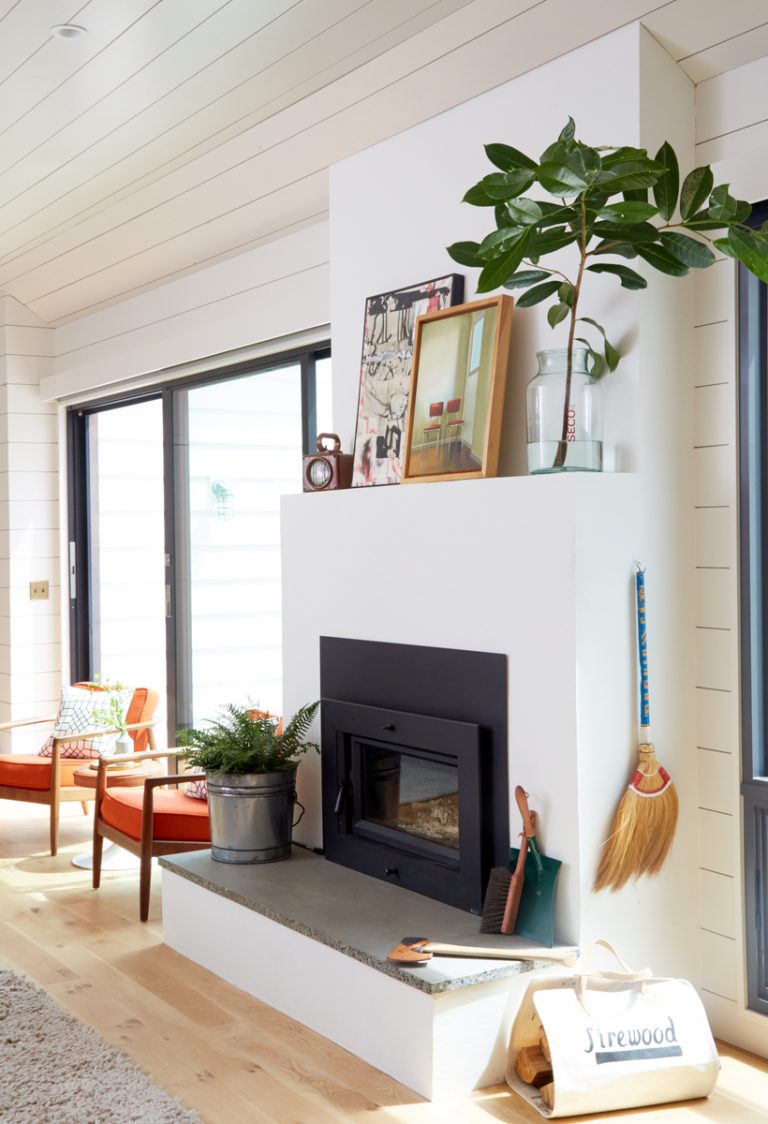 4. Look to Layers
"Depth and dimension" are key elements of Carter's fall mantel décor handbook. Incorporating pieces of different heights can draw the eye upward, visually opening up the space. Carter suggests weaving in a taller floral display staggered by medium-sized candles. A bowl of pinecones "or other autumnal natural elements" only adds to the appeal.
5. Take a Nontraditional Approach
PSA: The fireplace doesn't always have to fulfill its traditional function. You have the freedom to explore the possibilities of the space beneath the mantel. A wicker basket not only adds storage but brings a variety of textures to soften up the room. Reflect on the purpose you want this space to hold and center your design choices around that.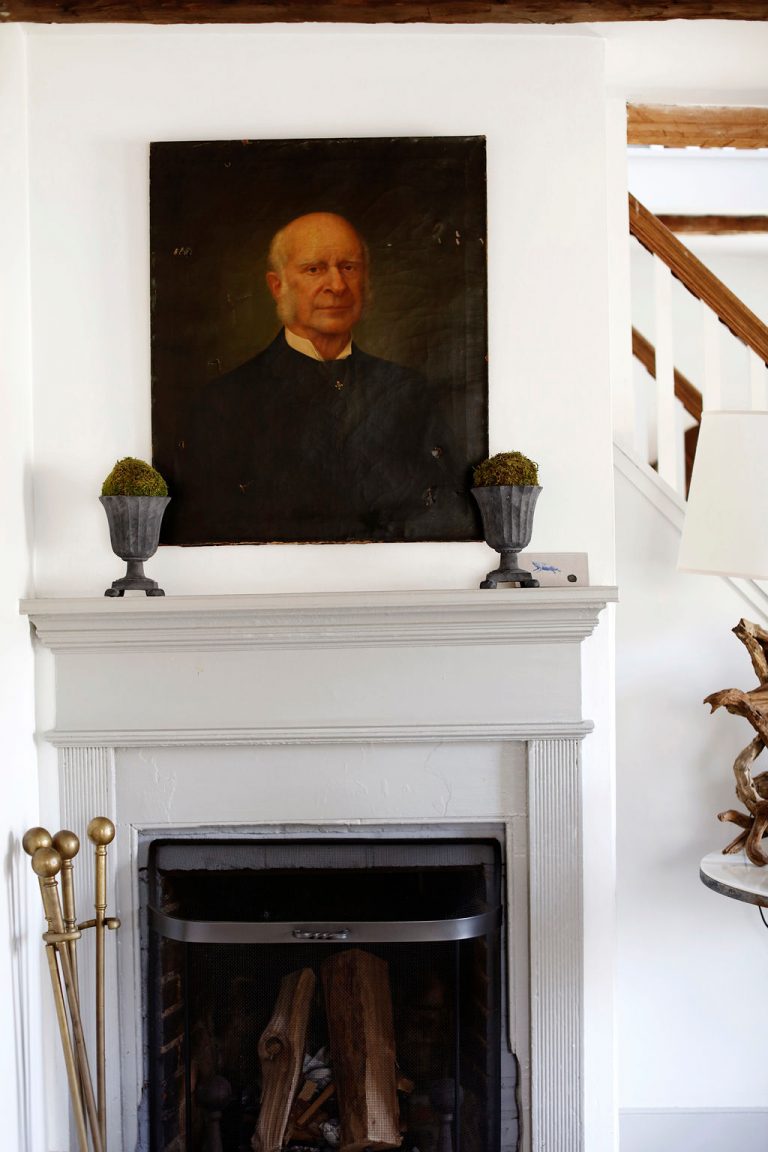 6. Seek Out Thrifted Elements
While many of our favorite affordable décor objects come from Amazon or Target, there's something to be said for the thrill of a thrifted hunt. Even if you head out not knowing exactly what you're after, vintage marketplaces and fleas have ways of connecting you with the perfect accessories for your mantel. Mirrors, vintage books, thrifted artwork, and vases are all great options.
7. Look to What You Have
Of course, you don't have to look far for simple fall mantel décor. Sourcing pieces from other rooms within your home can help you shake up your style and find creative ways to mix and match your already-beloved objects.