Friends often come to me with their houseplant problems—issues like falling leaves, sad wilting, and no new growth. They're usually surprised to hear my diagnosis: that it shouldn't be a houseplant at all. Instead, I encourage friends with a craving for greens in their living spaces to take faux houseplants for a test drive.
Think about the conditions in which plants thrive outdoors—there's humidity in the air, natural sunlight, and pollinators buzzing around. While some plants perform better than others in indoor settings, it's not uncommon for most to ultimately die due to dry air quality, inadequate lighting, and poor soil. For these reasons, I'm all about the fake houseplant trend.
Most of our favorite shops now sell incredible artificial indoor plants, making it easy to add a realistic botanical splash to your home. Best of all: the only maintenance these beauties require is a dusting every now and again. Gone are the days of tacky, waxy-looking fake houseplants—it's practically impossible to recognize fake indoor plants these days. From budding bulbs to full-on fiddle leaf figs, there's an artificial house plant version of nearly every plant out there.
Feature image by Nicki Sebastian.
Without further ado, my 20 favorite faux houseplants.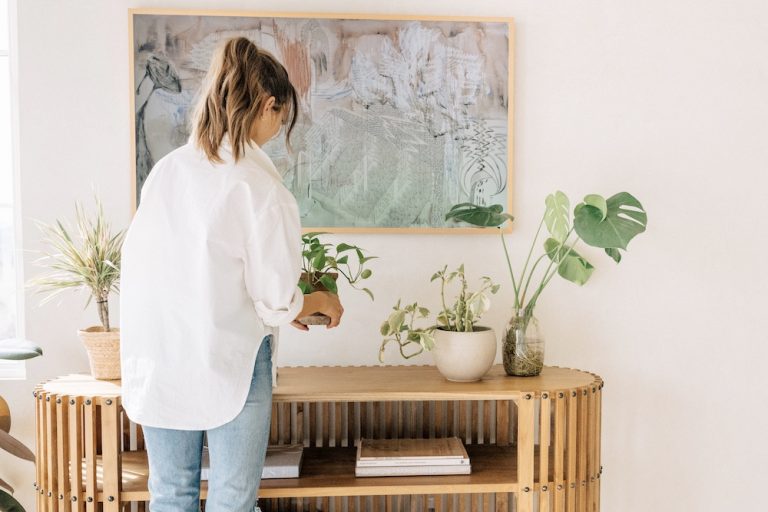 This post was originally published on March 18, 2019, and has since been updated.