Every home has one. That tricky room or corner that's difficult to light and style. Mine happens to be the kitchen, which is a small, windowless room smack in the middle of my tiny apartment. Try as I might to perk it up a bit, the room tends to be drab, dark, and generally depressing. But the time has come to make some improvements, so I spoke with an expert to find out, once and for all, how to lighten a dark room.
I spent the first half of the pandemic working at my kitchen table, and let's just say it didn't help my overall demeanor much working in a dimly lit space. It was only after I bought a desk and put it in my light-filled living room that my mood and productivity greatly improved. That said, I don't just want to write off the kitchen as a lost cause. Luckily, it is actually possible to lighten and enliven a dark room, no matter how dreary it may seem. All you need are a few tips and tricks to change the entire vibe.
Even if you're working with a small (or nonexistent) budget, there are ways to usher in some light into an otherwise dark room. Sure, good lighting plays a part, but it's not the only way to make light-filled magic. I tapped interior designer Kelli Riley at Transition State for some advice on how to lighten a dark room. She had some really insightful ideas that would never have occurred to me on my own.
Check out Riley's tips for how to lighten a dark room below: 
Photo by Olivia Pearce, courtesy of Transition state
Change your window treatments
If you've got curtains or shades on your windows, consider swapping them out for something a bit less heavy-duty. Opt for sheer drapery to let as much light in as possible.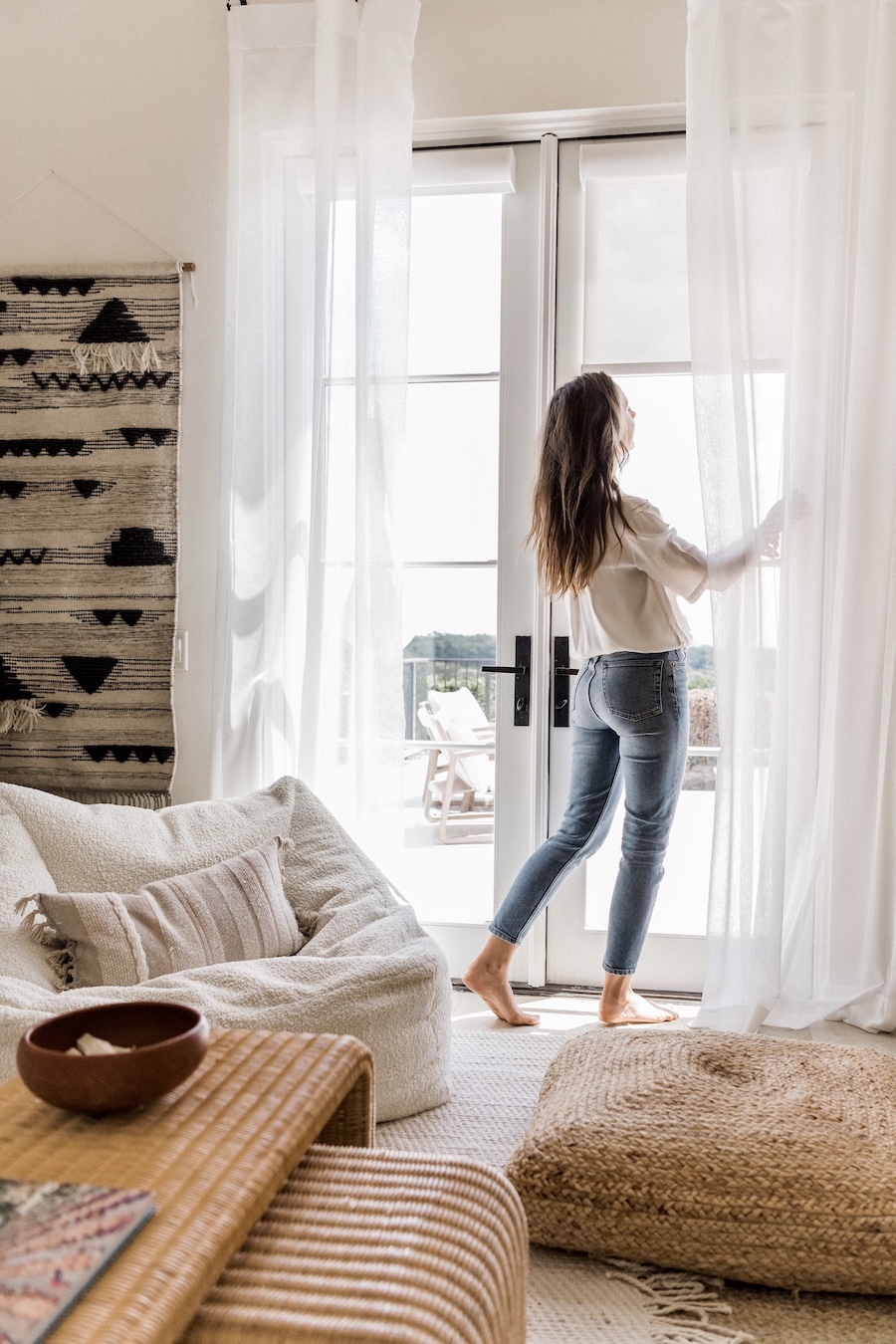 Photo by Olivia Pearce, courtesy of Transition State
Use a bright and light color palette
This is not just in reference to wall paint. Riley recommends keeping the actual colors of your furnishings light and bright.  You can have fun, get creative, and layer in shades of white to everything from your rug and sofa to your drapery and art.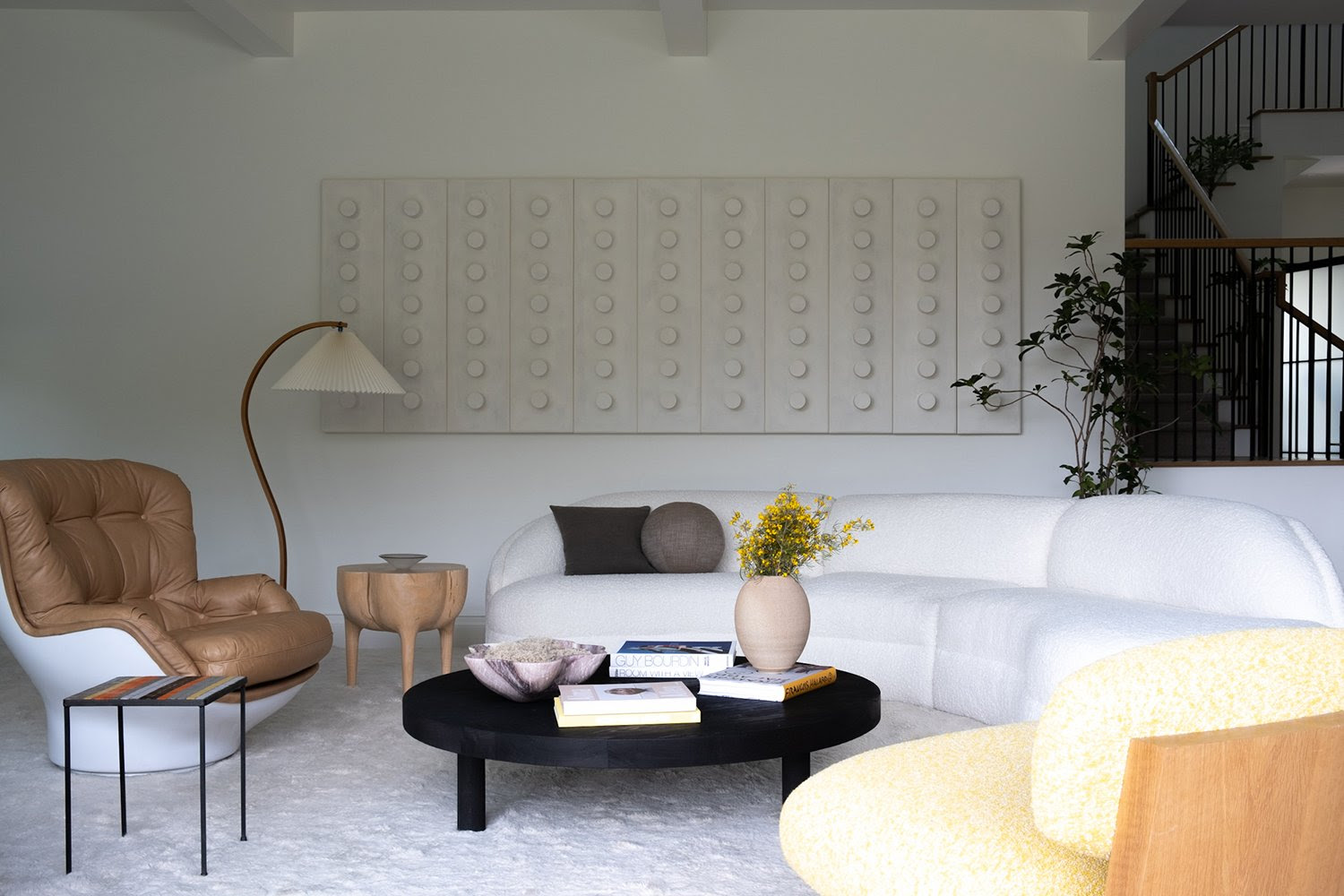 Photo by Olivia Pearce, courtesy of Transition State
Keep the furnishings "light"
Riley notes that this is in reference to both the weight of the pieces and how many you put in a room. Lightening up your furniture plan will create a more open and airy feeling which will lighten up your space. When decorating your dark space, consider how the negative space can help to open up and create more light in the room.
Use bright paint colors
One of the easiest ways to lighten a dark room is by slapping on a coat of fresh, light paint. Riley loves Benjamin Moore in Chantilly Lace and Dunne-Edwards in Milk Glass.

Update your lightbulbs
The light temperature of your bulbs makes a huge difference—Riley and her team recommend 3000 Kelvin for their clients. You don't want to feel like you're in an office or on the surface of the sun, but you do want to make sure that your light sources are emanating bright, soft, gentle light that opens up the space.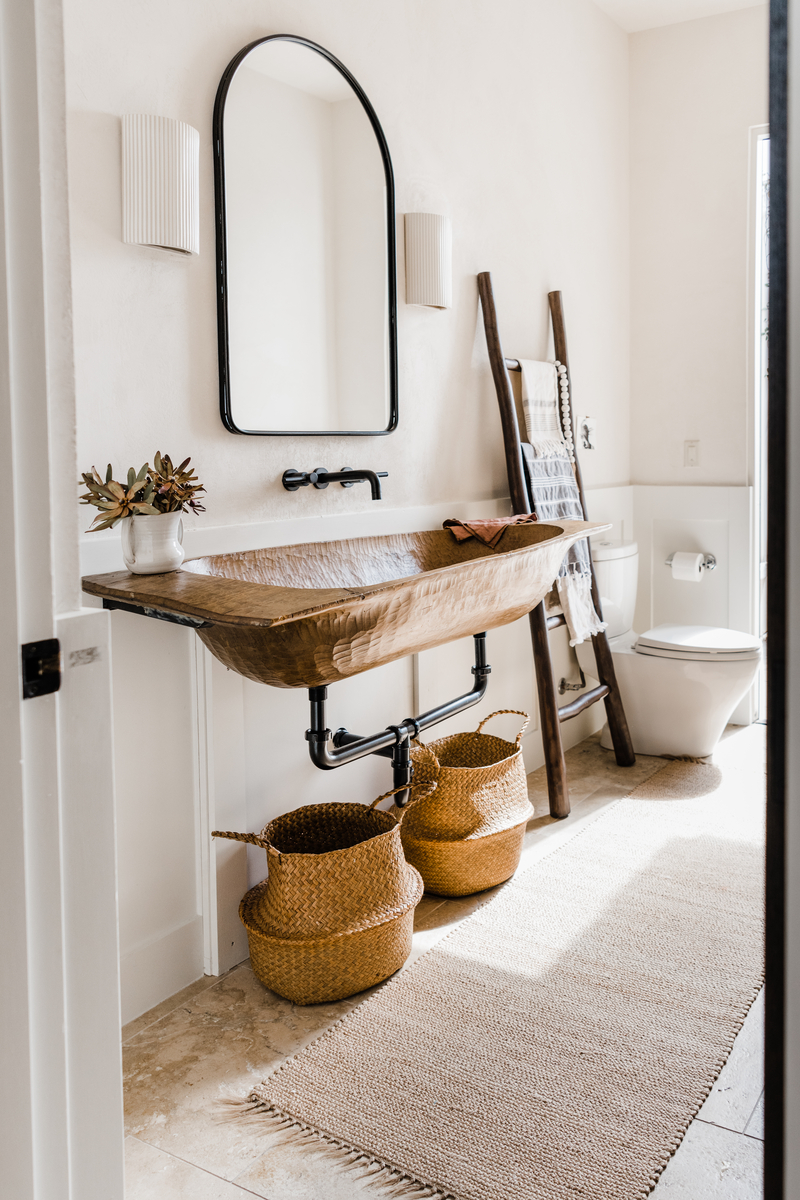 Mix textures and finishes
Metallic accessories or light fixtures can help to reflect light and add a bit of dimension to a room, while using transparent furniture, like a lucite coffee table or chair, lets the light shine through. It's also a lovely and unexpected design juxtaposition that just looks good.
Add plants
Plants can cheer just about any room right up, and there are many that thrive in low-light situations. Smaller, lower-profile plants (as opposed to trees like birds of paradise) can enhance the space without taking up too much room.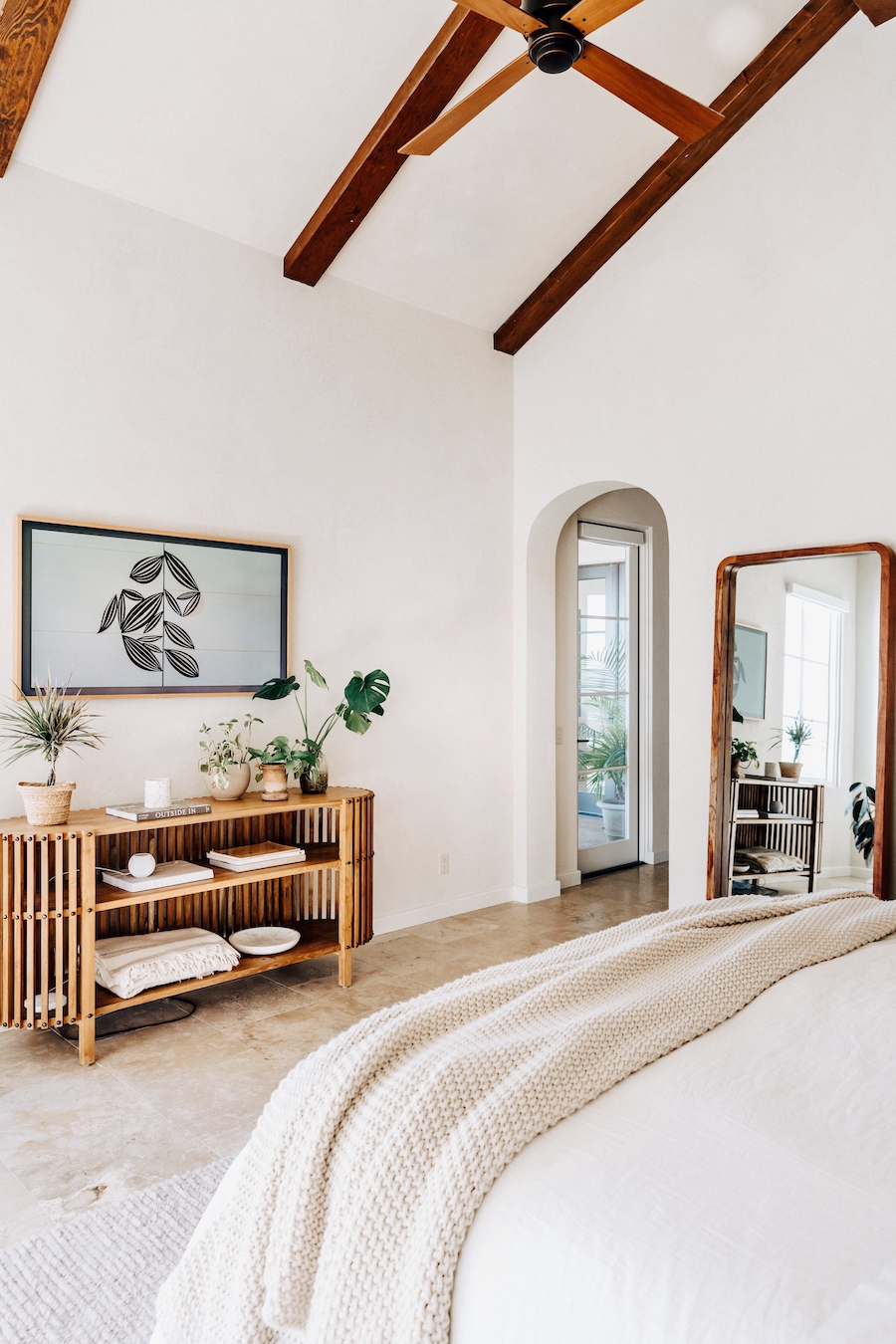 Use mirrors to reflect light
A well-placed mirror can open up a space and make it seem larger than it is. It can also serve to bounce light into a room from a nearby light source, whether it be a lamp or window.
Have you ever had to work with a pesky dark room? Share your tricks in the comments!