Does the notion of spring cleaning put you into a state of overwhelm? Don't worry, you're not alone. To make it easier, we decided to tackle it one room at a time. In our new series, Clean Sweep, we ask Rachel Rosenthal, organizing expert and founder of Rachel and Company, to break it down for us into three easy parts which we'll reveal over the next three weeks. First up: how to organize your kitchen cabinets.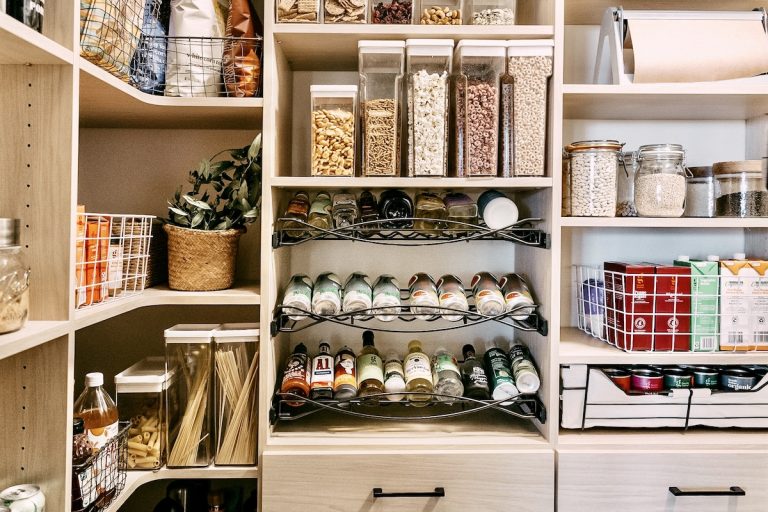 Let's face it, kitchen pantries get all the glory. From picture-perfect rows of ROYGBIV granola bars to flawlessly decanted banking supplies, pantries are the supermodels of culinary organization. I get it, they're gorgeous.
But while we love to pin pretty pantries, we can't forget about the workhorses: your kitchen cabinets. Whether you're #blessed enough to live in a house with a #pantrygoals space or not, just about every kitchen has cabinets that need a little attention.
Kitchen cabinets are often overlooked but can quickly and easily be organized to function better for you and your family. There are five things that I keep in mind when organizing kitchen cabinets to maximize storage and functionality. Ready to find out? Keep reading…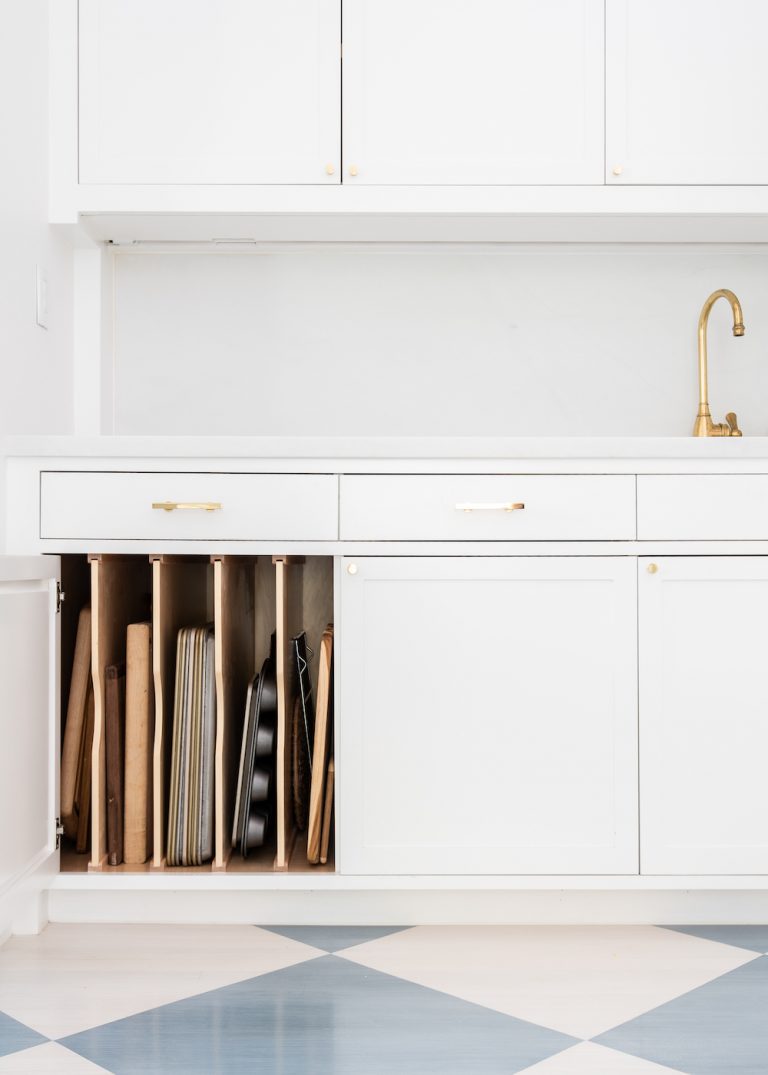 1. Pick the right spot for the right job.
How many of you have moved house only to find yourself surrounded by boxes, paralyzed with indecisions of where to put everything in your new kitchen? Picking the right spot can be tricky but if you take the time to choose the right kitchen cabinets for different categories, it will really help your kitchen function better on a daily basis. 
I always consider two things when picking a cabinet: the location of the cabinet and the size/shape of the cabinet. First think about where you will use the items you are organizing, for example, your oils and spices need to be handy to the stove and your plates need to be handy to the dishwasher. 
Then take into consideration the size and shape of the cabinet—a super deep cabinet might not be the best for canned goods or food that could get lost in the back but might be a great option for small appliances or tools. Play around with the placement and don't be afraid to reevaluate and relocate if something isn't working.
3 of 14
2. Maximize height.
One of the tricky things about kitchen cabinets is their height, and a lot of space is wasted here. But you can maximize the height by using tiered risers for things like canned goods or even cabinet shelves to double shelf space. I love cabinet shelves for things like mugs or plates.
4 of 14
3. Use turntables.
Turntables are my favorite product for organizing kitchen cabinets—they're great in a corner to make everything accessible. I also love using them on higher shelves where you might not be able to reach the back but with a turntable, you can just turn it around to grab anything you need without a stepstool.
5 of 14
4. Create grab-and-go sections.
Deep cabinets can be especially tricky to organize but not impossible. But you can create grab-and-go sections using bins or baskets to utilize the full capacity of the cabinet. These sections allow you to pull out the appropriate basket, grab what you need, and pop the whole thing back in—no more reaching over bottles of olive oil hoping you don't knock them over.
5. Decant your pantry staples.
Excess packaging can take up a ton of space in your kitchen. Decanting items like flour, sugar, snacks, cereal, etc. into canisters not only allows you to see everything you have and how much you have but also maximizes the space.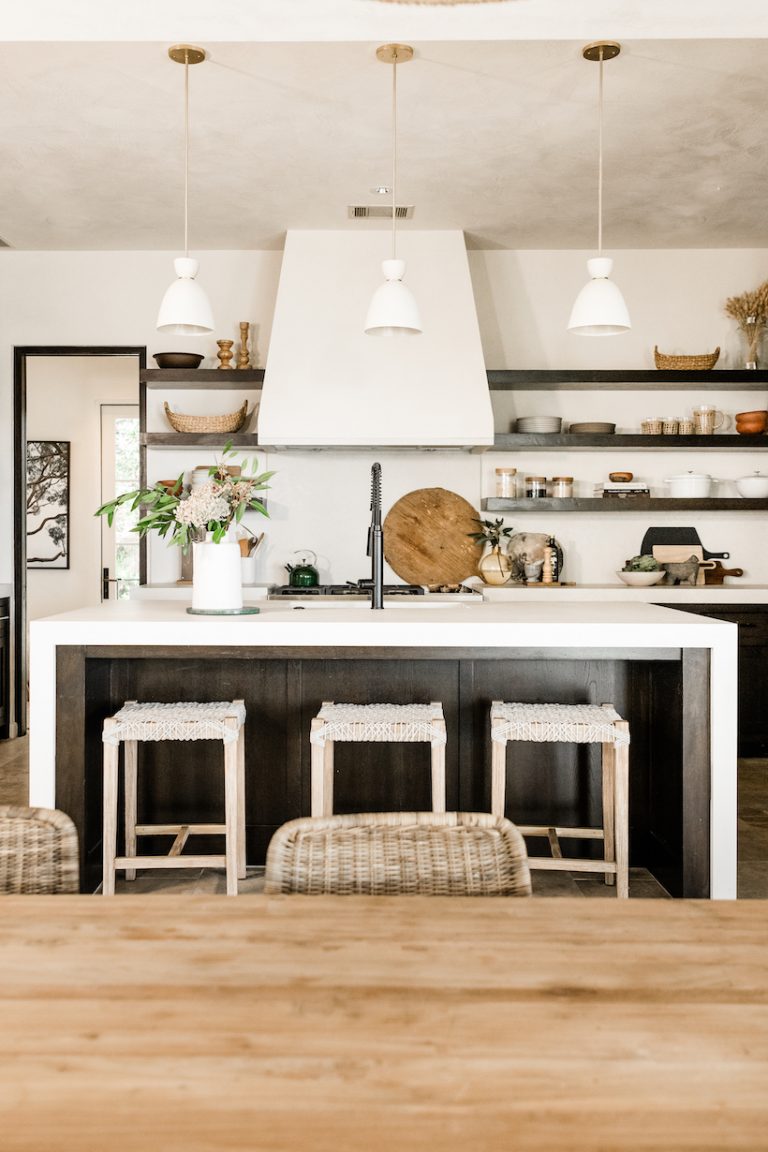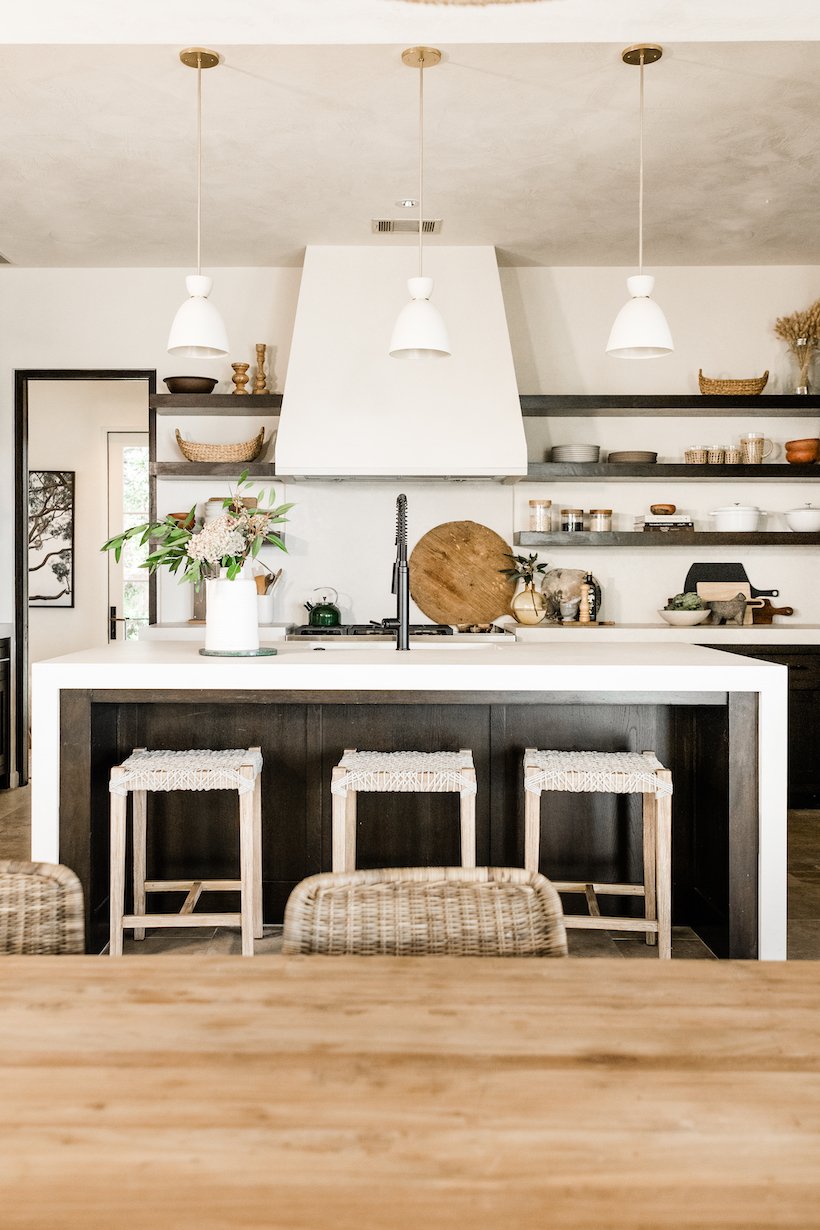 Rachel's Top 6 Products for Organizing Your Kitchen Cabinets:

8 of 14
About the Author
Rachel Rosenthal is an organizing expert and founder of Rachel and Company, a Washington, DC-based professional organizing firm. Since 2007, Rachel's firm has worked with 3000+ clients and teamed up with prominent brands, including West Elm, Pottery Barn, The Container Store, and Four Seasons. Rachel is a TODAY Parenting Contributor and her organizing tips and expertise have been seen by millions and in 100+ publications, including Real Simple, Martha Stewart, House Beautiful, The Rachael Ray Show, and local NBC, ABC, and Fox morning shows. Rooted in the belief that organization can be achieved by all, Rachel emphasizes solutions that are easy to use and enhance a home's existing aesthetic. Check out her site and follow @rachelorganizes on Instagram!
Loved this post? Pin this graphic to come back to it later.