Fall is the season of cozy vibes. Come September, we shed our summer skin and embrace everything autumnal. Personally, that means mugs filled to the brim with cider, soups on repeat, and of course, the return of hygge home décor, intentions, and routines. And while the concept has gained widespread adoption (in everything from card games to puzzles to even cookbooks), it's the idea of infusing your life with warmth and joy that we're embracing this season.
The Danish concept (pronounced hyoo·guh) influences how we approach the colder months. I love that it gives shape to something inherently abstract: the simple but profound quality of coziness that brings about an unmistakable sense of happiness and connection.
Hygge supports a lifestyle of gratitude for the small, but cherished objects and activities that illuminate our lives and bring us closer to those we love. It's a reminder to look for joy and beauty at every turn. And I guarantee, that once you start practicing the hygge mindset, it's hard to stop.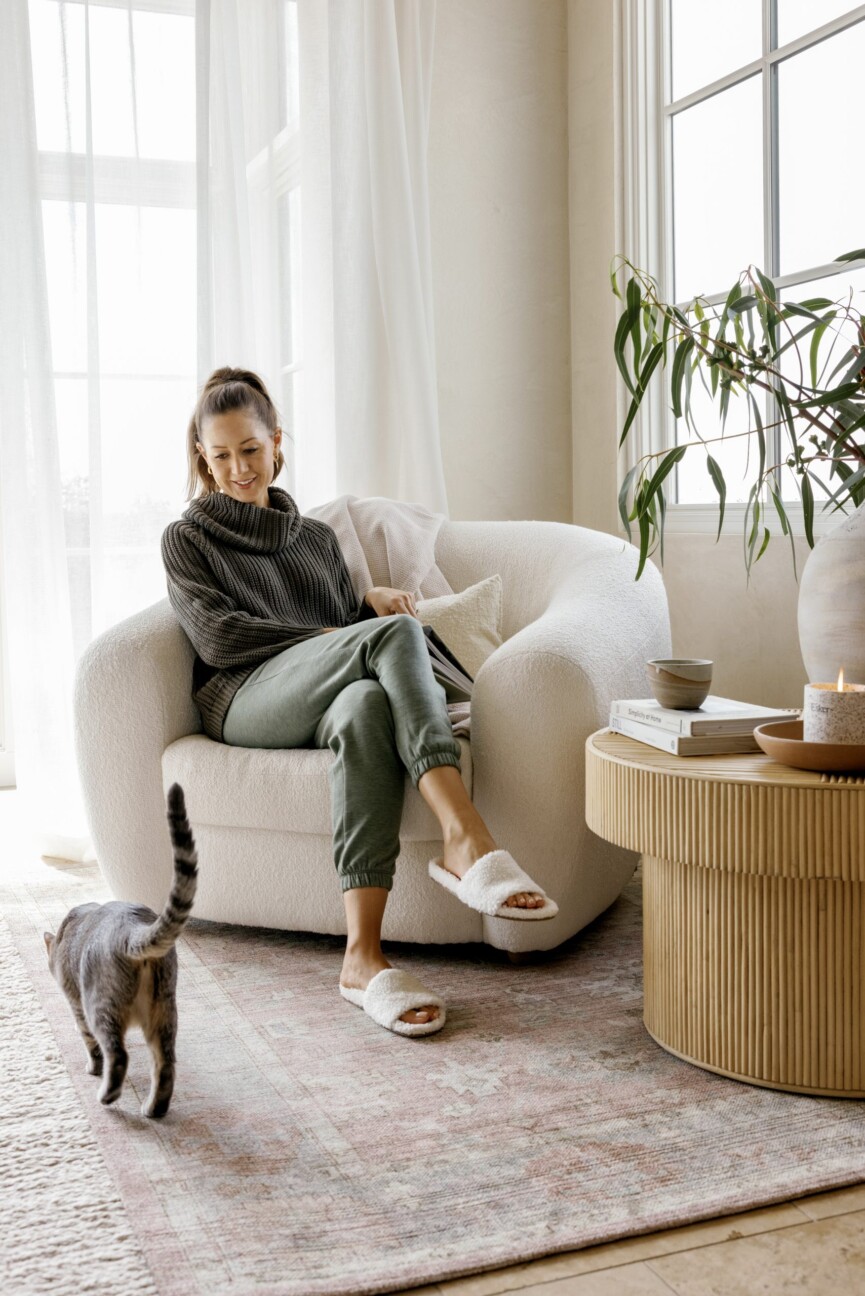 While hygge defines a perspective and an atmosphere of coziness, we have a few favorite things that help us set the stage for the cozy season to come. We teamed up with our friends at Haven Well Within to help you embrace your inner homebody this fall. Below, learn how to engage all the five senses to spark cozy, comforting vibes at home, all season long.
Get ready to relax, unwind, and lean into the cold weather—our favorite hygge picks are sure to warm up your space.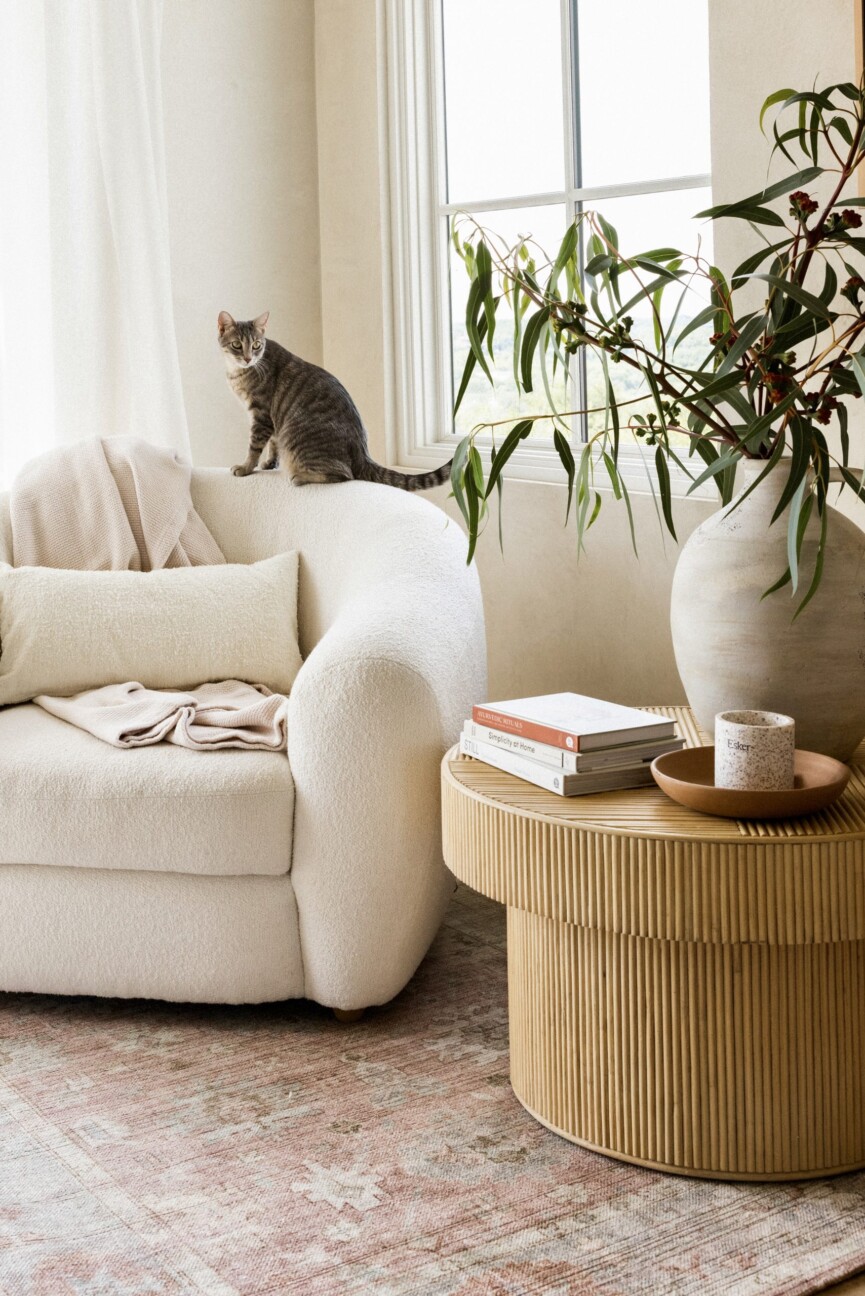 5 Hygge Home Tips That Will Fill Your Space Cozy, Warm Vibes
Bring the Cozy Vibes through Touch
Imagine the Experience
When I think of hygge, my mind immediately translates the term to rich, soft textures and comforting materials. While I love taking in the visual impact of a certain furniture piece or accessory, I always first consider how it will feel. Before purchasing any pieces this fall, I ask myself the following:
Is this something I'd like to curl up in/with?
Does this radiate comfort?
Could I see myself lounging around the house in this all day?
Whether it's in your home or in your closet, these questions should lead you in the right direction. Thankfully, we're in an era where loungewear is cute and tailored enough to pass as a WFH uniform. As a result, you can catch me in some variation on the following, Monday through Friday: a cozy sweater plus joggers that double as my favorite pj's, but that I feel comfortable leaving the house in.
I'm also a forever fan of a matching set. The cashmere duo below maintains live-in comfort while giving your comfy vibes an elevated appeal. Oh, and don't forget the slippers. When fall rolls around, I want something soft, plush, and in the case of these sherpa slippers, perfect, on my feet at all times.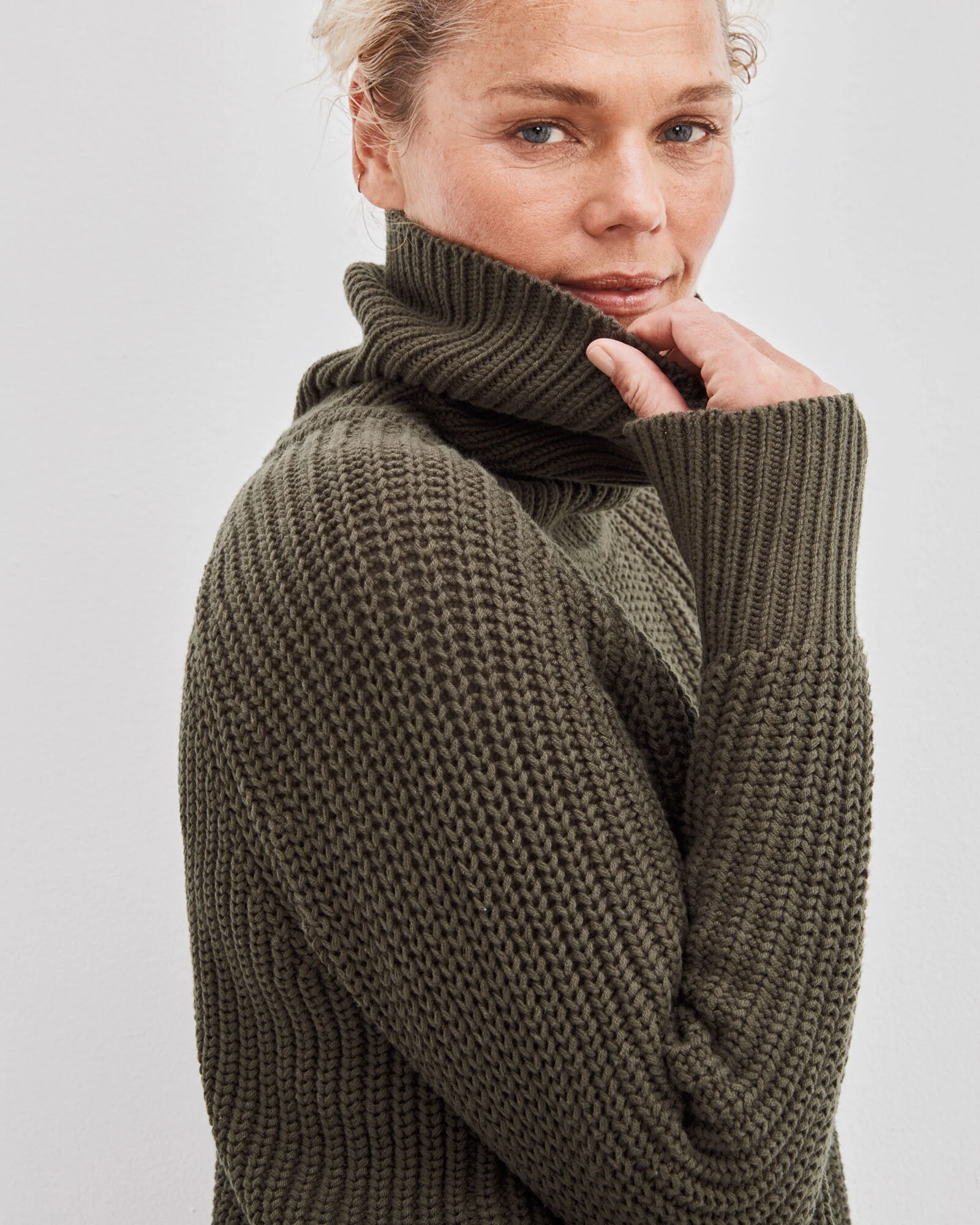 Shaker Knit Funnel Neck Sweater
An eternal part of my WFH uniform. The funnel shape isn't just amazingly flattering but is sure to keep you cozy and warm all throughout the season.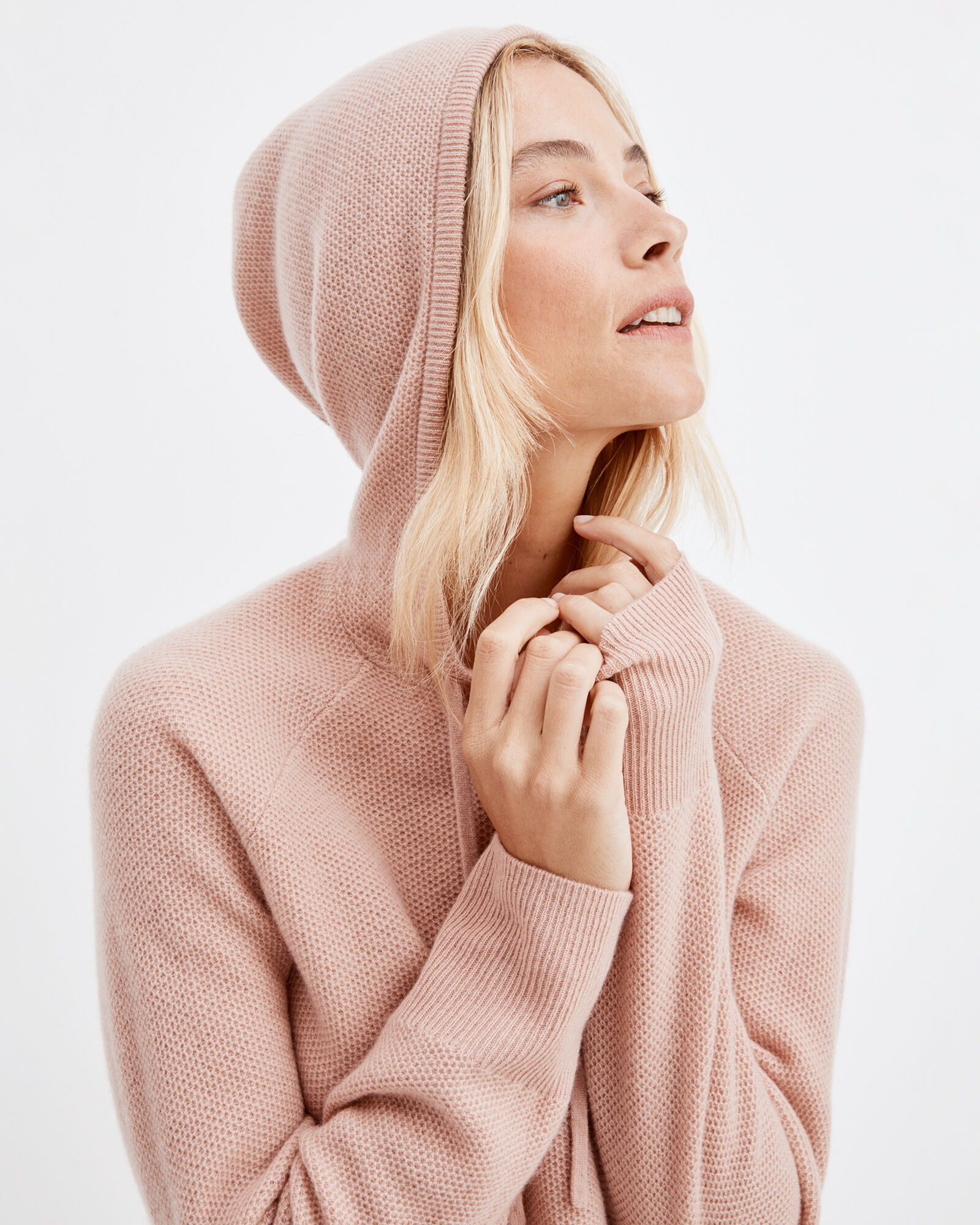 This luxe, honeycomb weave topper is an elevated step above your college sweatshirt. It's perfect for Zoom meetings and mid-morning coffee runs alike.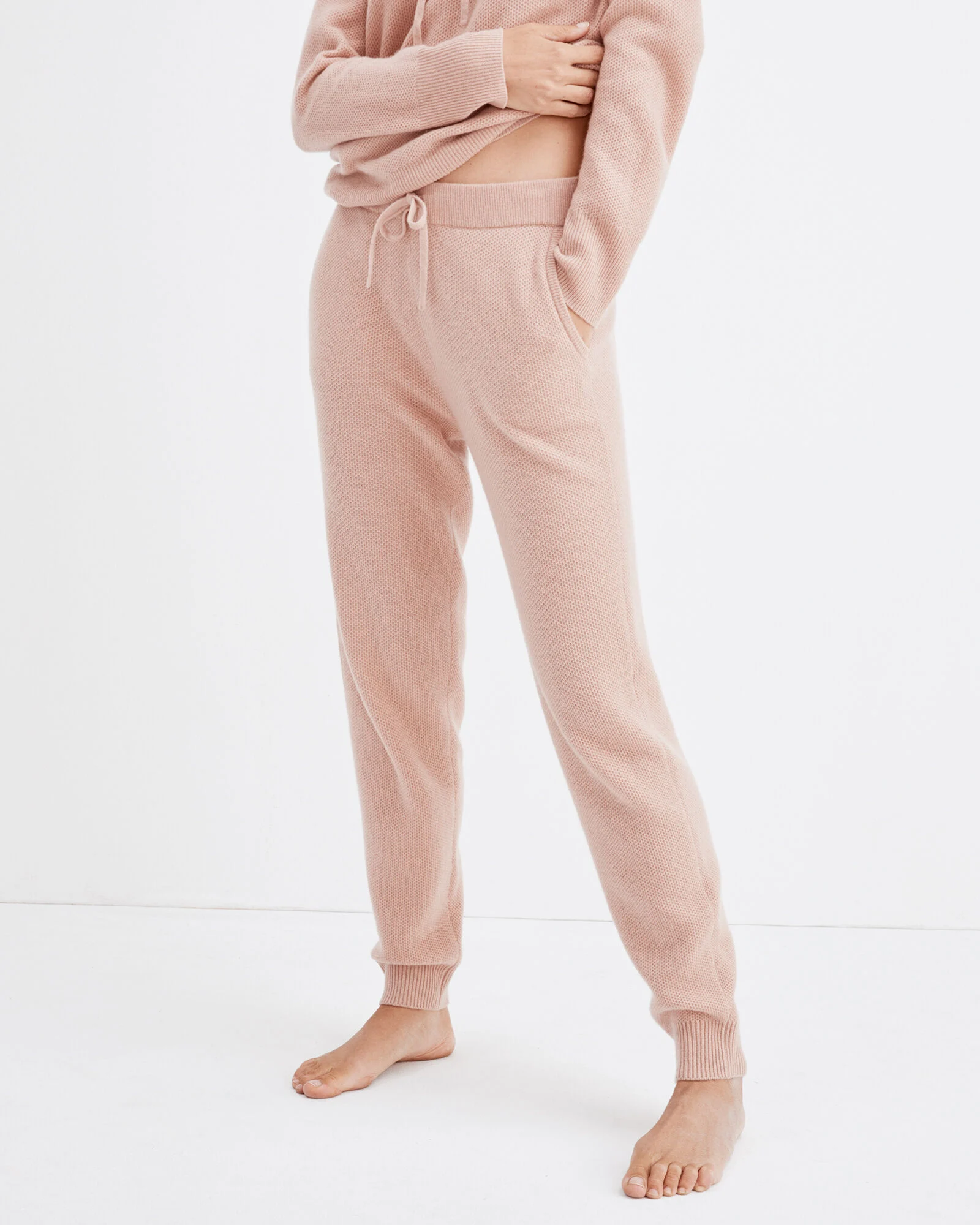 Every beautiful hoodie needs a super-luxe pair of joggers to match it. This set is my forever fave.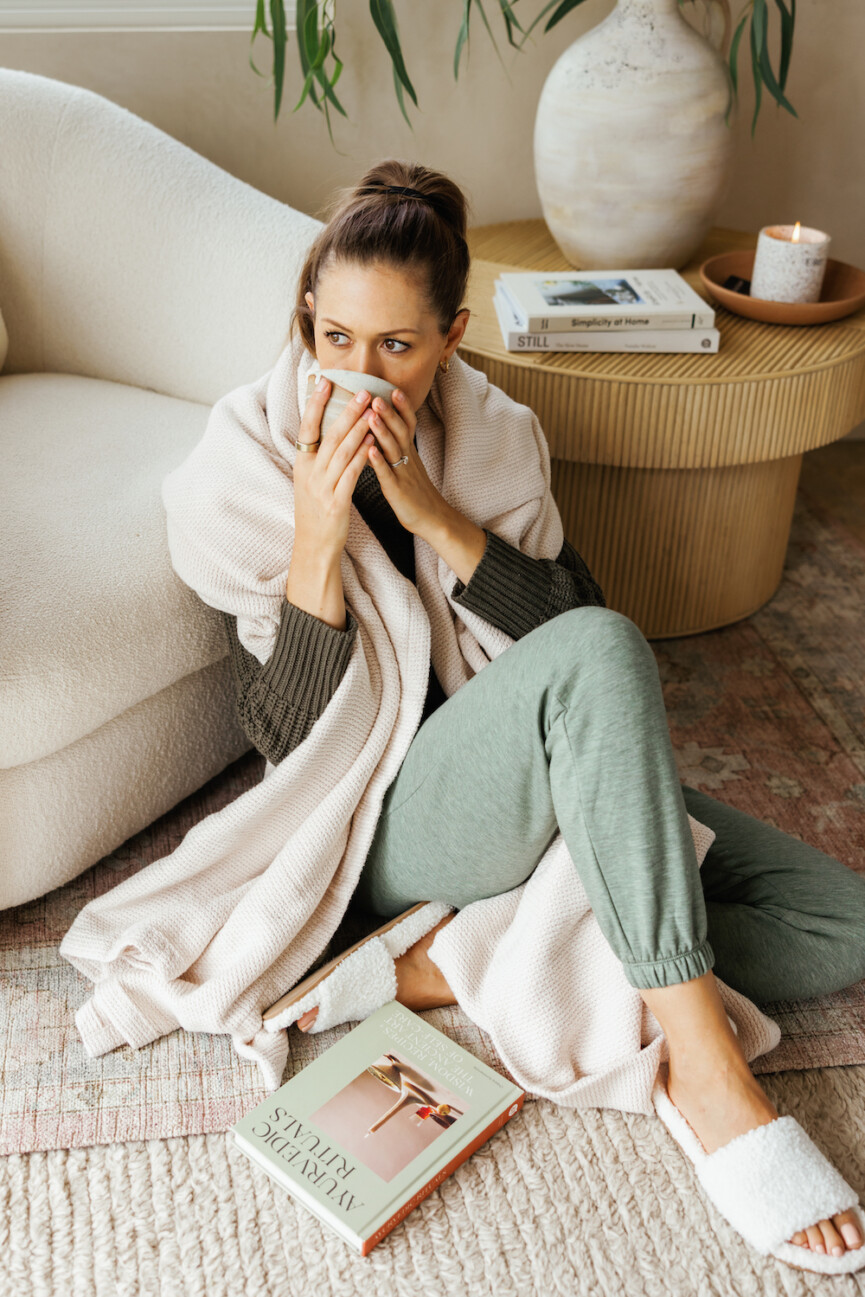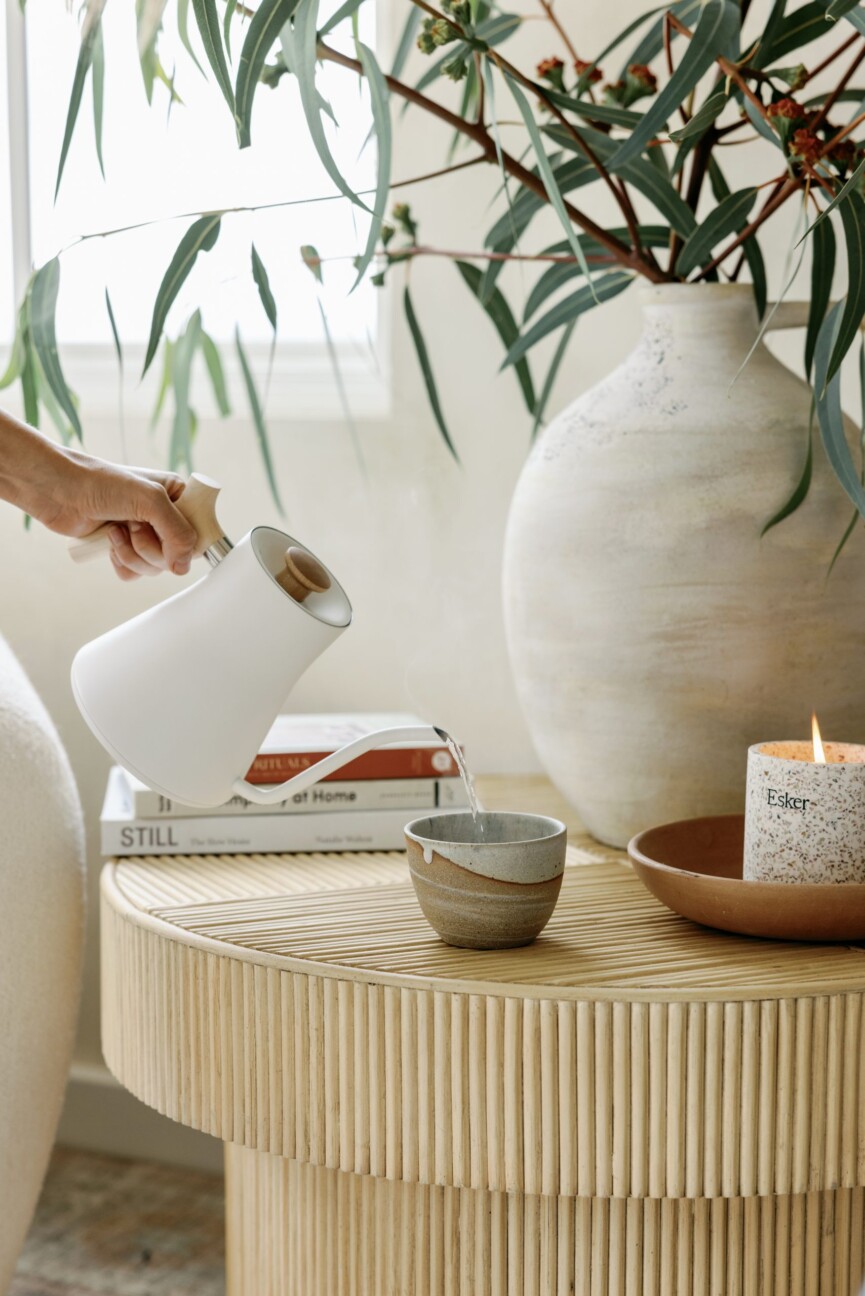 Layer on Texture
When the temptation to make hygge my entire personality beckons (again, like clockwork come September), my mind immediately drifts to faux sheepskin pelts draped over the backs of wishbone chairs and warm, fluffy rugs underfoot. Of course, the softest cotton knit blankets are a must, as are handwoven pillows that beg you to cuddle up in their comfort. When layering, be sure to identify textures that complement one another rather than overwhelm your space with a varied array of fabrics and feels. Materials pair best when one illustrates the unique, intricate beauty of another—the wool-and-cotton-combo below being a perfect example.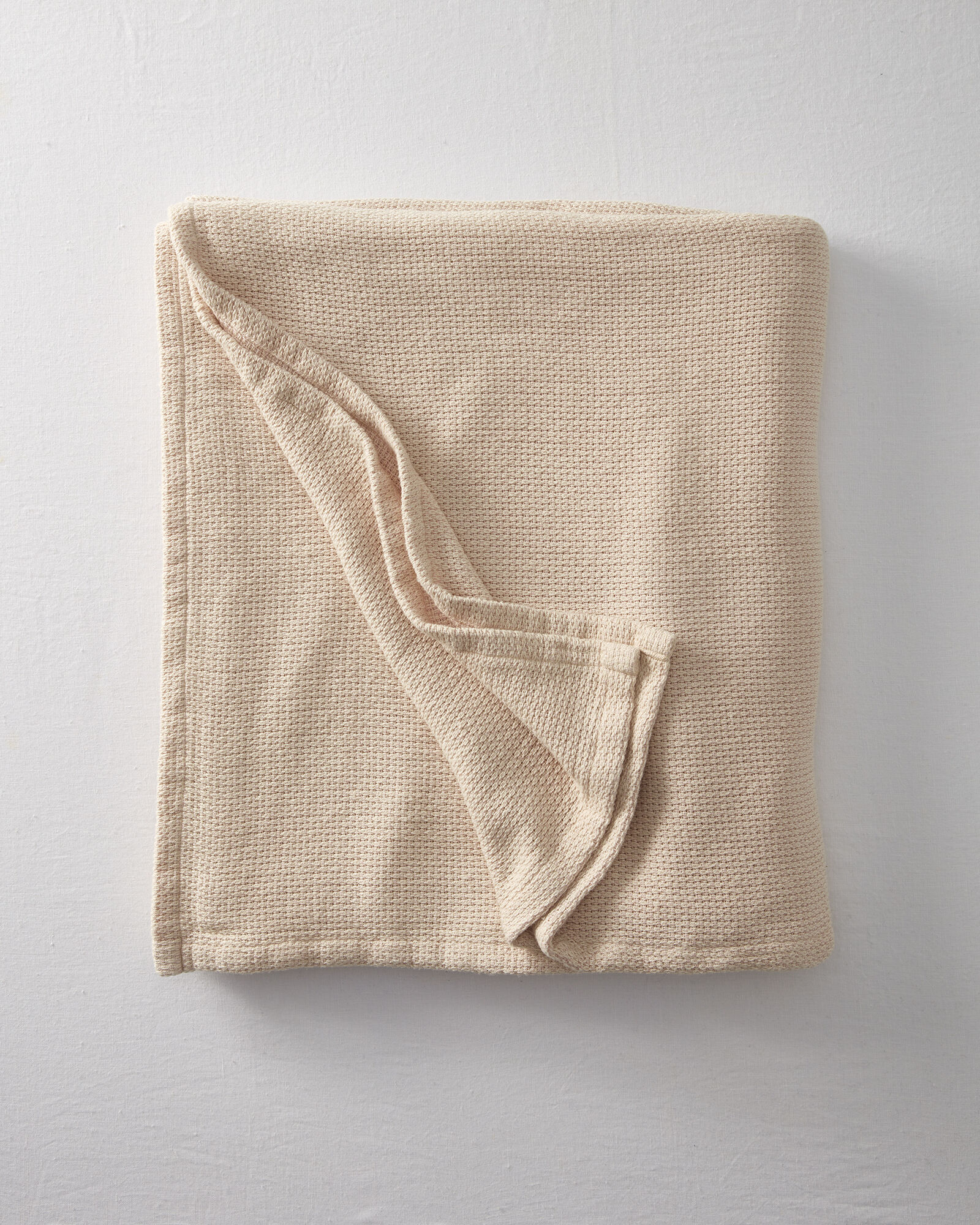 This is the perfect blanket for draping across your bed or snuggling up with on the sofa. Either way, you'll be enveloped in soft, warming comfort. And the best part? It's machine washable.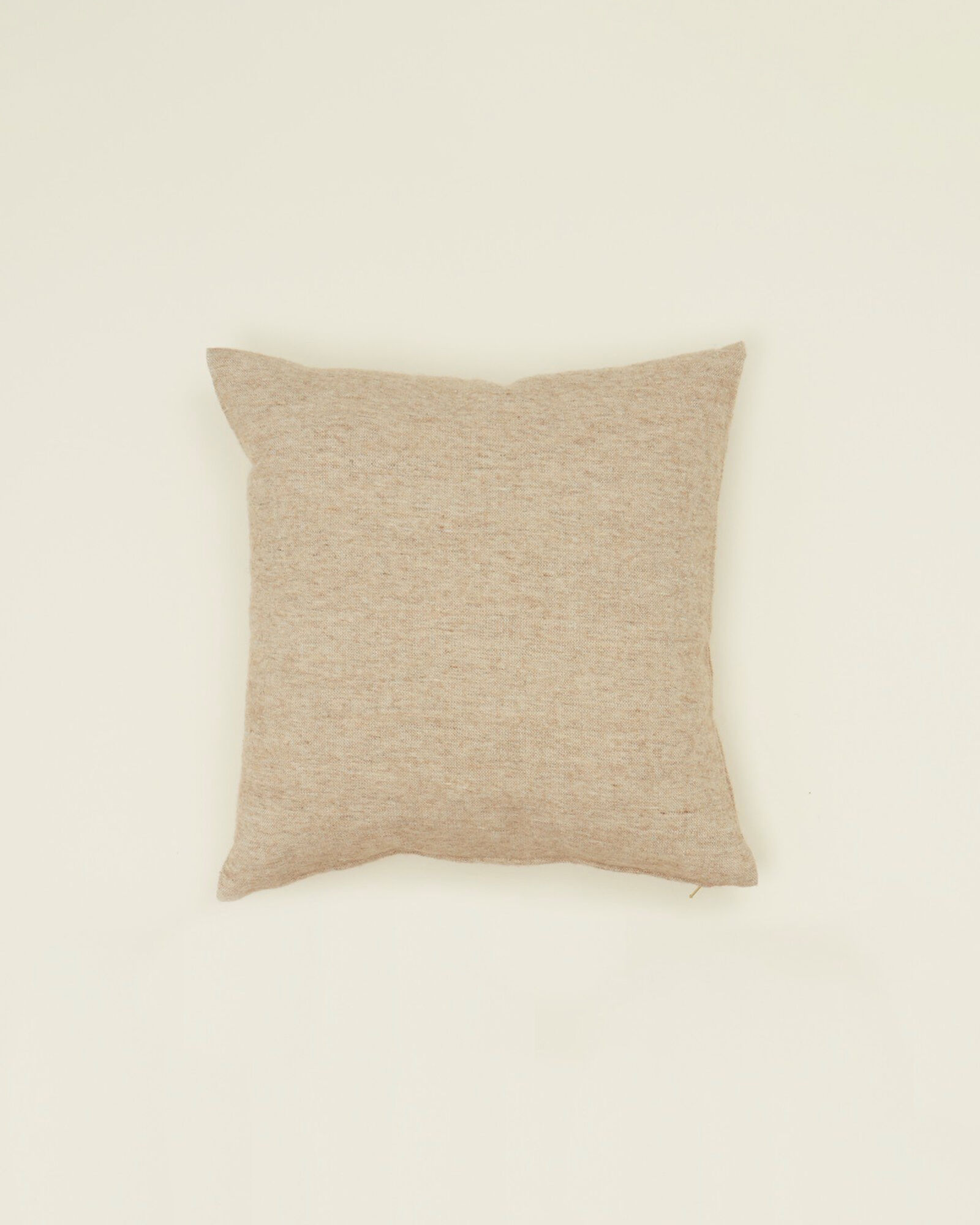 Hawkins New York Handwoven Textured Pillow
I love layering textures in my space to create depth and add interest to an otherwise one-dimensional design. This handwoven wool pillow adds the perfect pop of coziness that you'll want to cuddle up with all season long.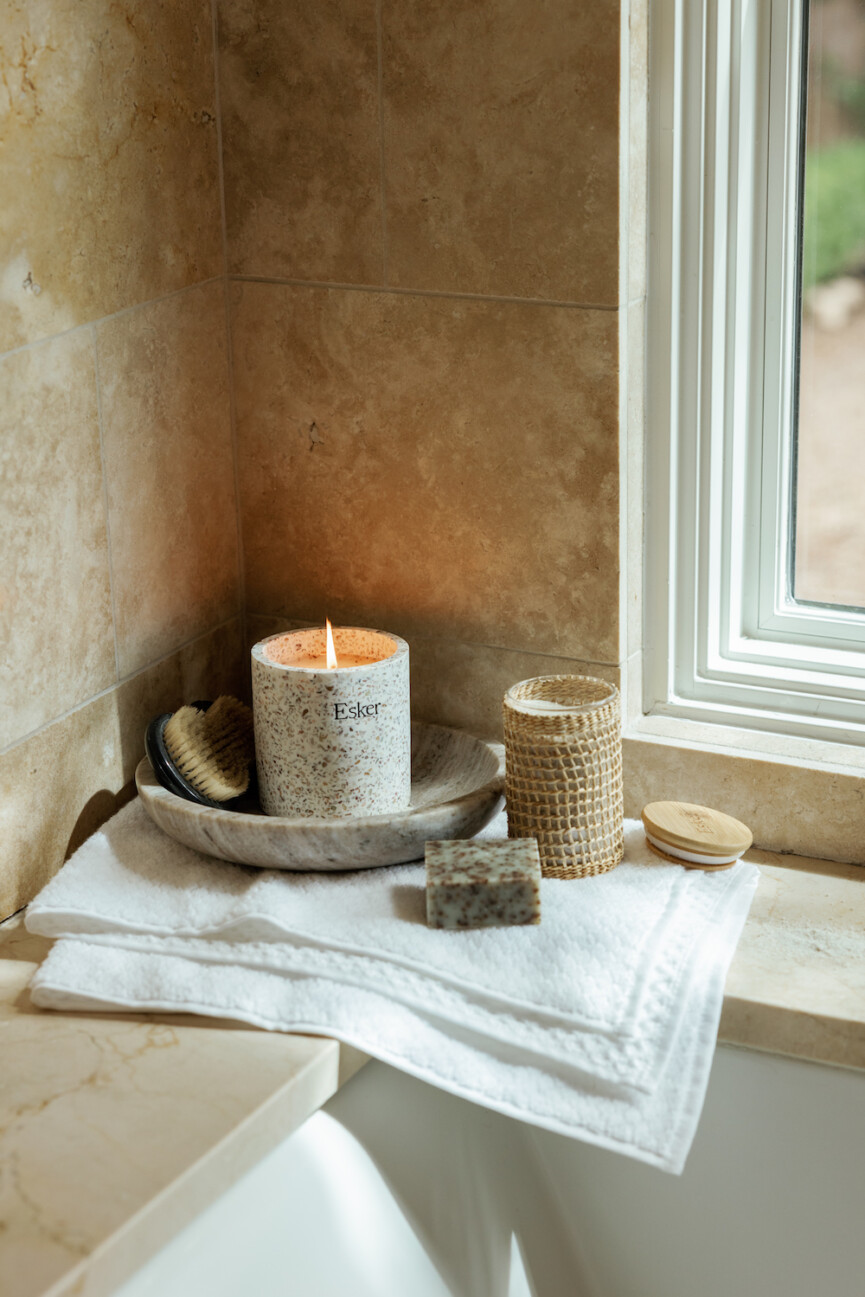 Hygge Your Home Through Scent
Craft a Sensory Narrative
I've found that scent is the sense with the greatest power to transport us to a specific time or place. It connects us with our deepest memories and provides the backdrop for our lives' most awe-inspiring moments. While many of us familiar with the concept of hygge think first of touch and sight, scent captures the experience of a treasured baked good emerging from the oven or our loved ones' favorite scents on display.
Nothing bottles those experiences of comfort, love, and warmth better than a thoughtfully-crafted candle or a diffuser that complements your space with a cozy fall fragrance. An added bonus for the former: You get to enjoy the wick's cozy flicker.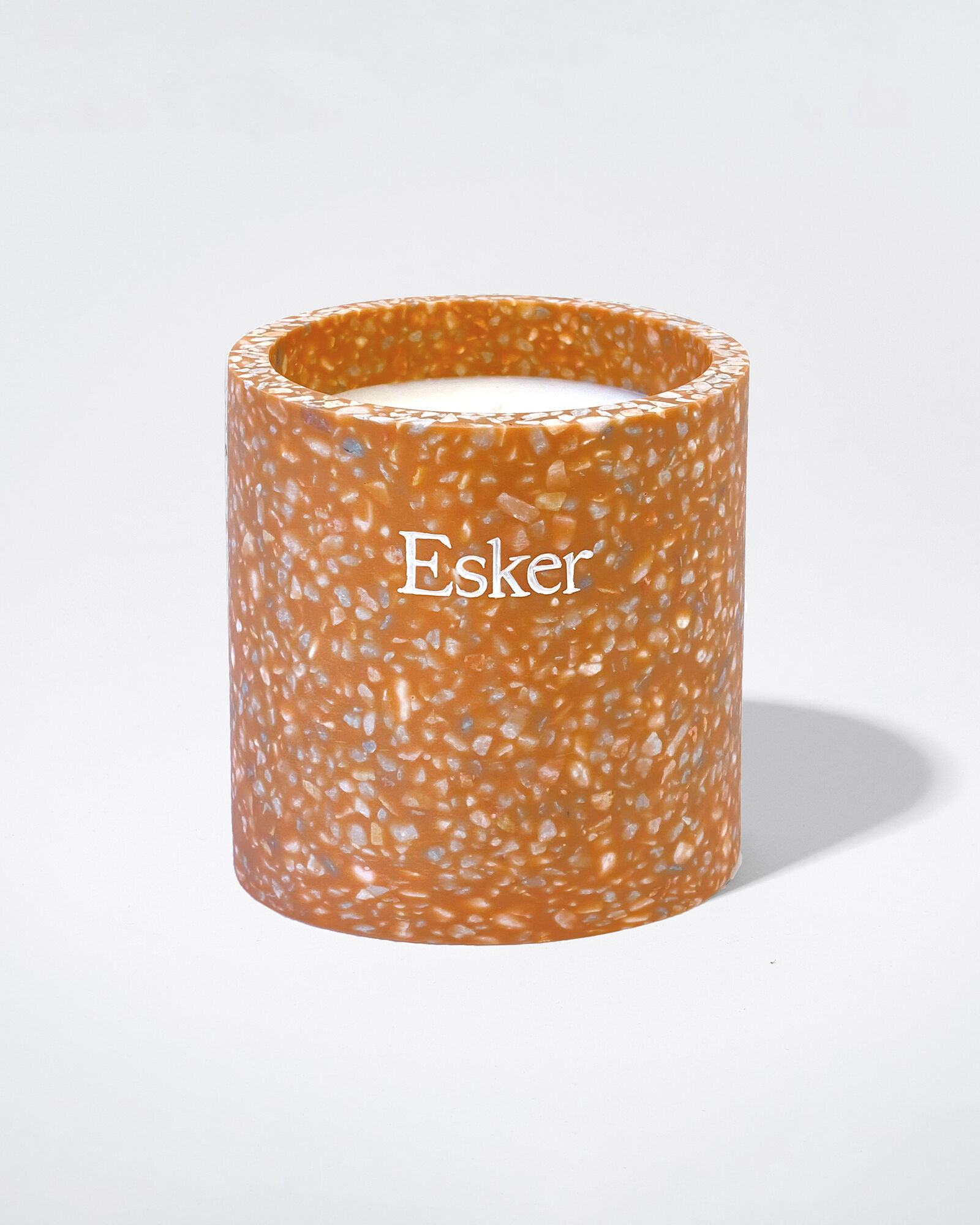 I once thought a candle could only boast a beautiful design and smell lovely. But this candle, which includes a pressed soil pod that you can plant, has proven me wrong in all the best ways. It's truly the gift that keeps on giving.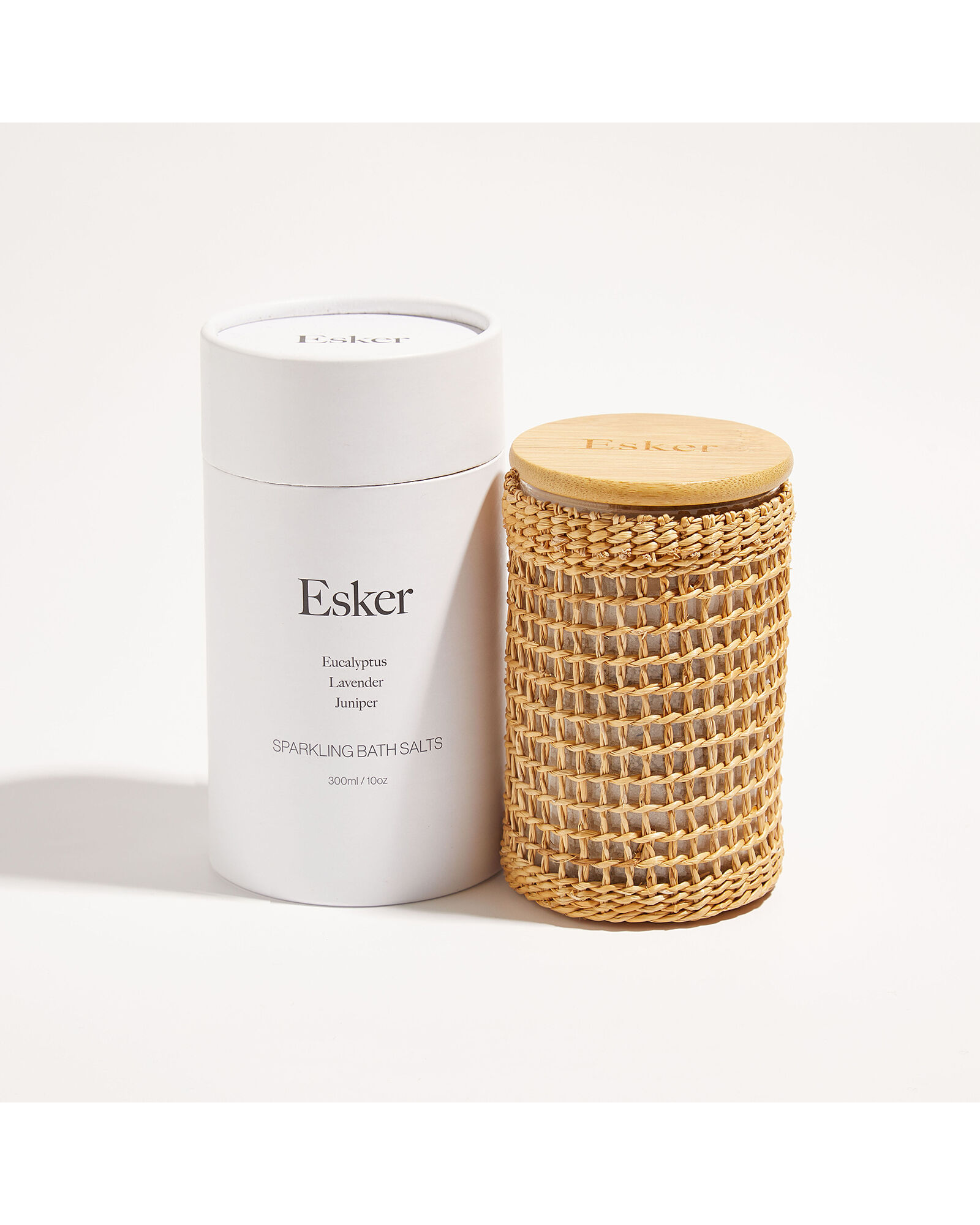 Bath salts are peak self-care. This blend not only nourishes your skin and offers a fragrant sentscape, but the subtle shimmer it creates when the salts hit the water is akin to magic. It's healing and a true aesthetic joy.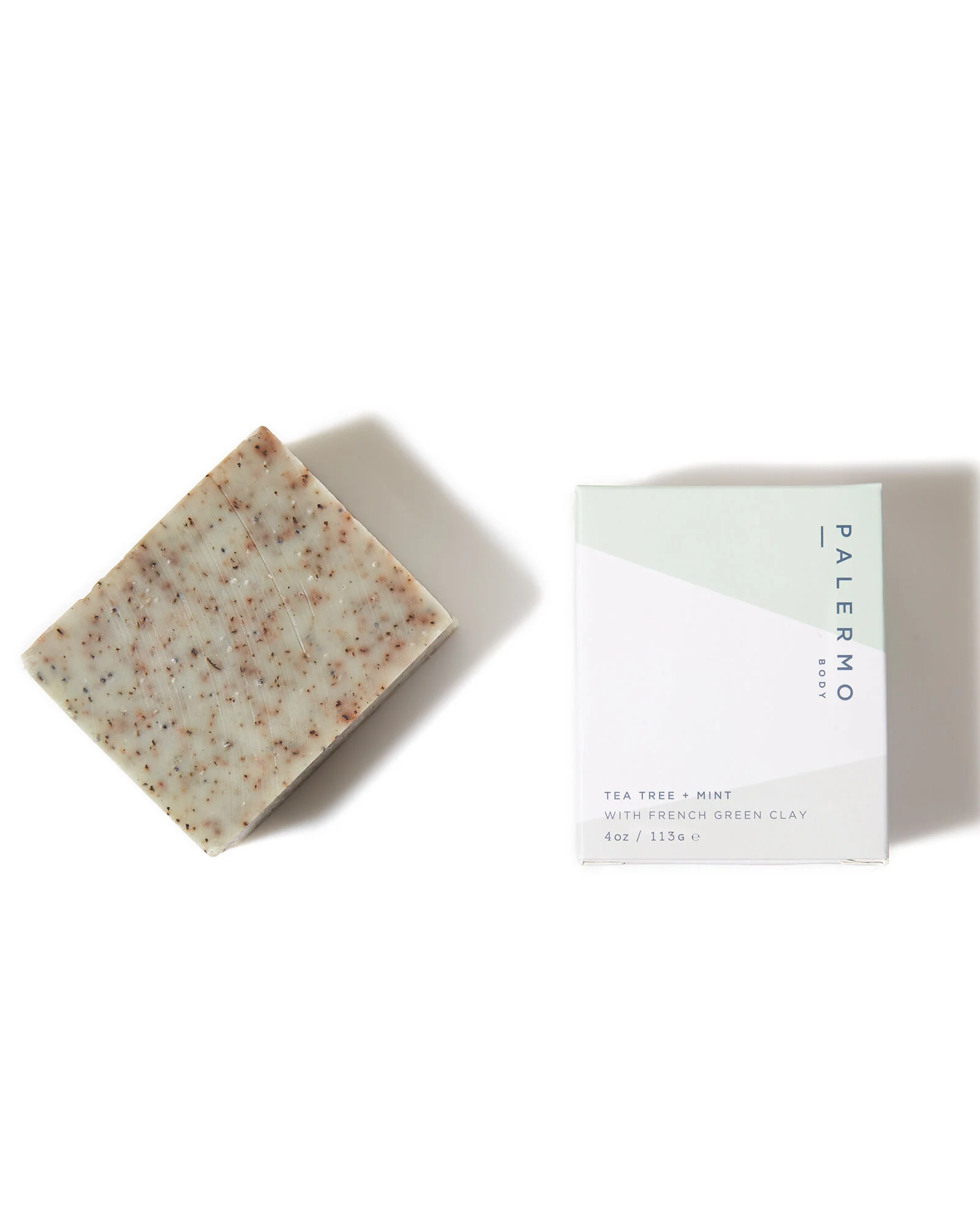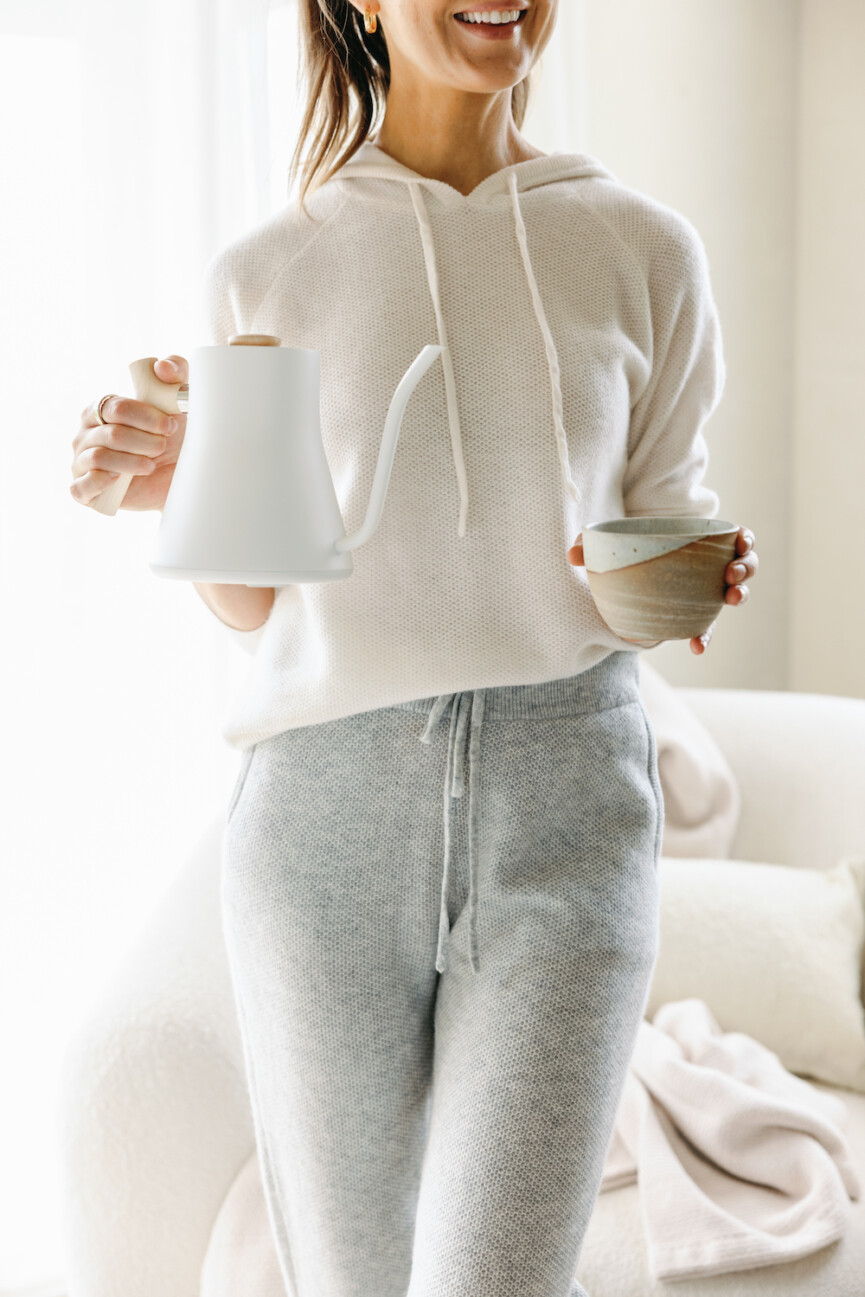 Fill Your Home With Comforting Sounds
Create an Intentional Soundscape
Spending most of my time in the city, the jarring din of cars zooming past and nearby foot traffic has a way of dampening my cozy, calm mood. And while I've tried to compete with the external chaos for years through sound machines and white noise, I've found it's much more peaceful to coexist with soft, chill music. Spotify's "Chill Out Music" playlist is aptly titled, helping me focus on work when I need to as well as serving as the perfect backdrop for a quiet night in. And—hot take—if you're into relaxing, folk-y vocals, there's no one more soothing than Gregory Alan Isakov or Ray LaMontagne.
The good news too is that while a curated playlist can do wonders for lowering your stress levels, I find that it's simply the intention I bring to any sound that can send me to a calmer place. Draw a bath and take in the soft, steady flow of water, or brew a cup of tea and enjoy the pot's hum. If you're lucky enough to have a cat, lay your head on its tummy when it purrs. I swear—there's nothing more quintessentially hygge.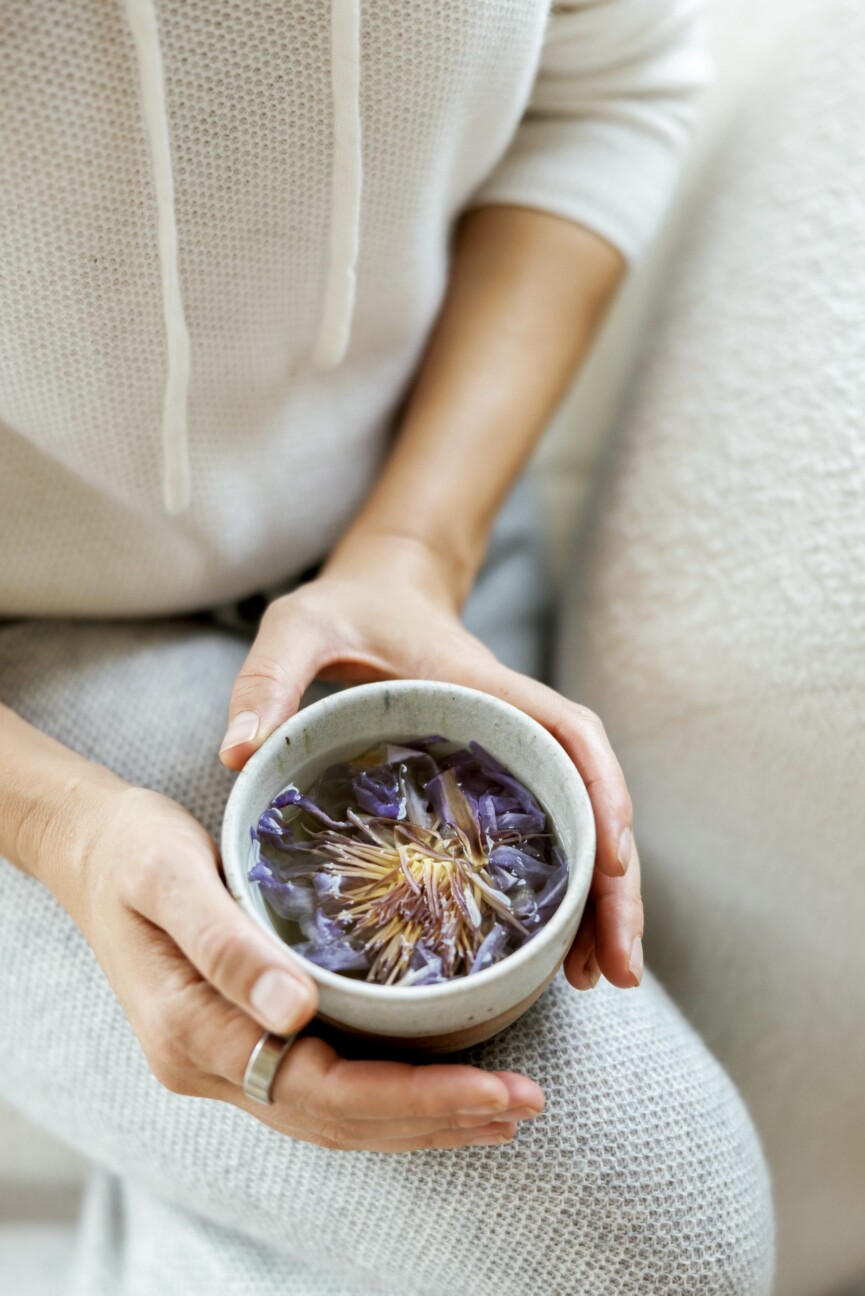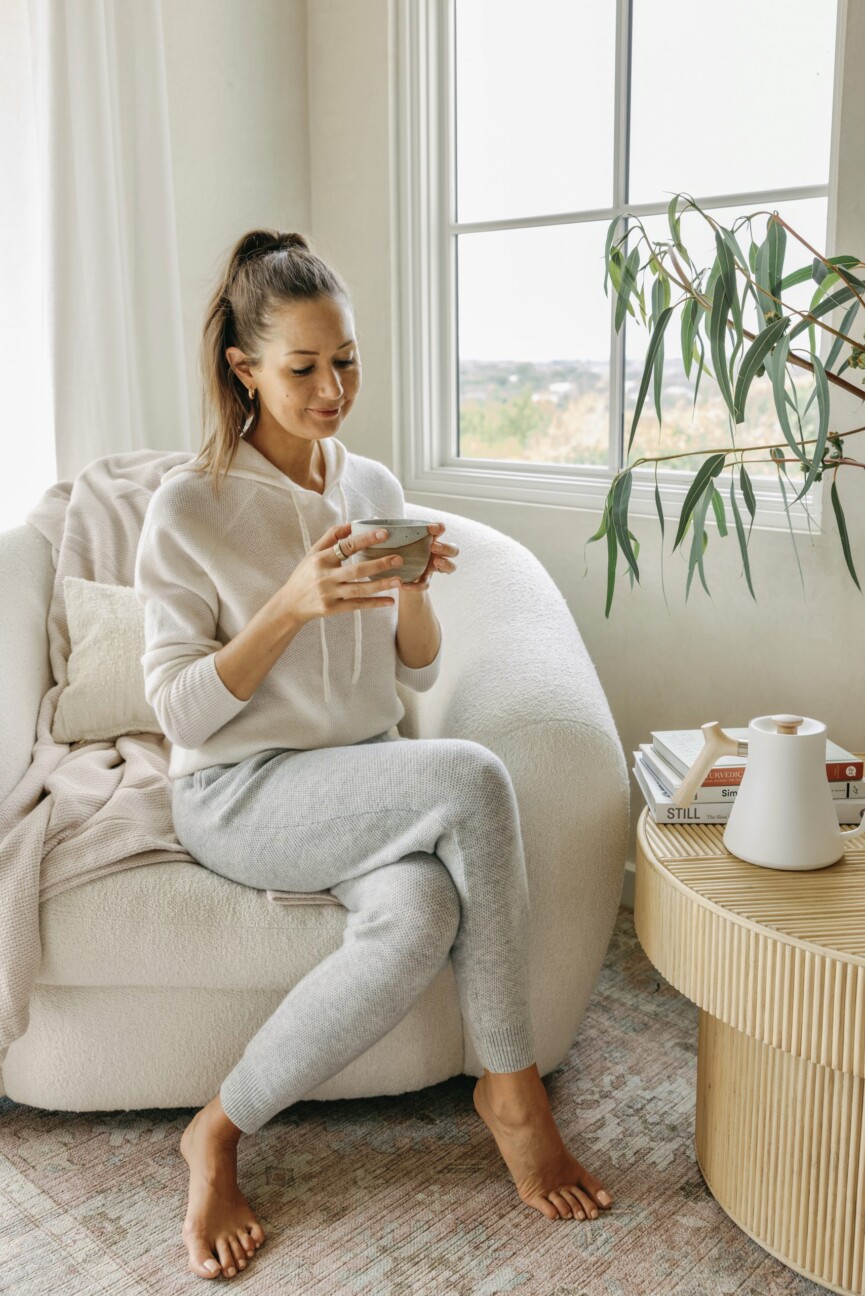 Savor the Pleasure of Taste
Embrace the Ritual of Preparation
One of my favorite things about fall is the season's welcome pause. The colder temps and cozy rituals call us to slow down and mindfully enjoy all the beauty around us. This is true for all areas of our lives—from our work to our relationships to our homes and even our eating and drinking habits. In the summer, while we may have guzzled down glass after glass of water (or something stronger), I find that we're naturally more inclined to slowly sip our warm beverages when autumn rolls around.
And while you may be tempted to turn to something heavy and full-bodied come fall, soft, floral teas are the perfect salve for the impending chill. The samplings in The Qi Tasting Collection Box boast a beautifully ornate dried flower bloom that, when hot water is poured over top, transforms before your eyes. With your hands wrapped tightly around your mug, these teas provide an experience that engages all the senses.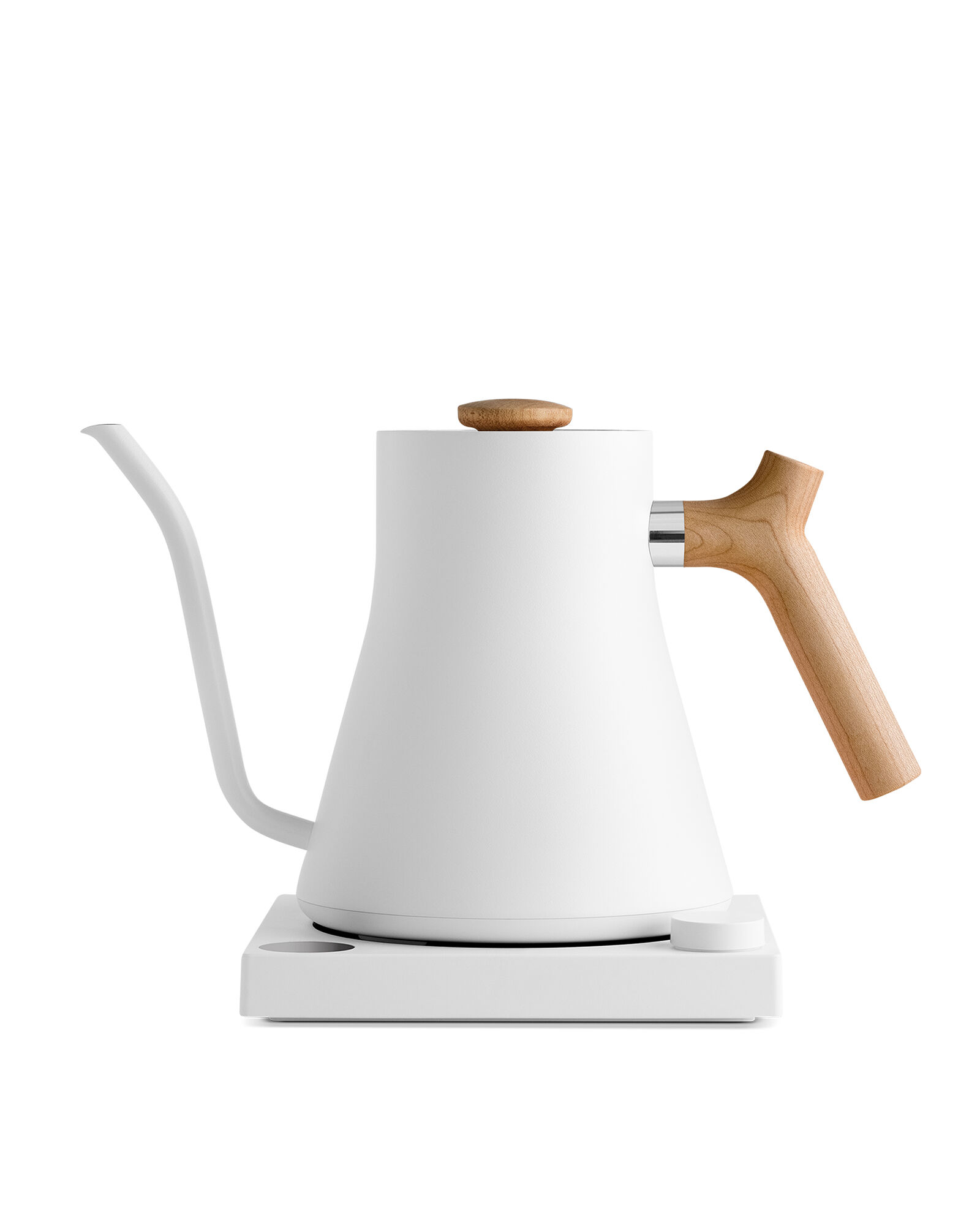 Fellow Stagg Maple Electric Kettle
The ultimate tea experience starts with your kettle. This gooseneck shape is decidedly modern—and I love how it looks kept on my counter.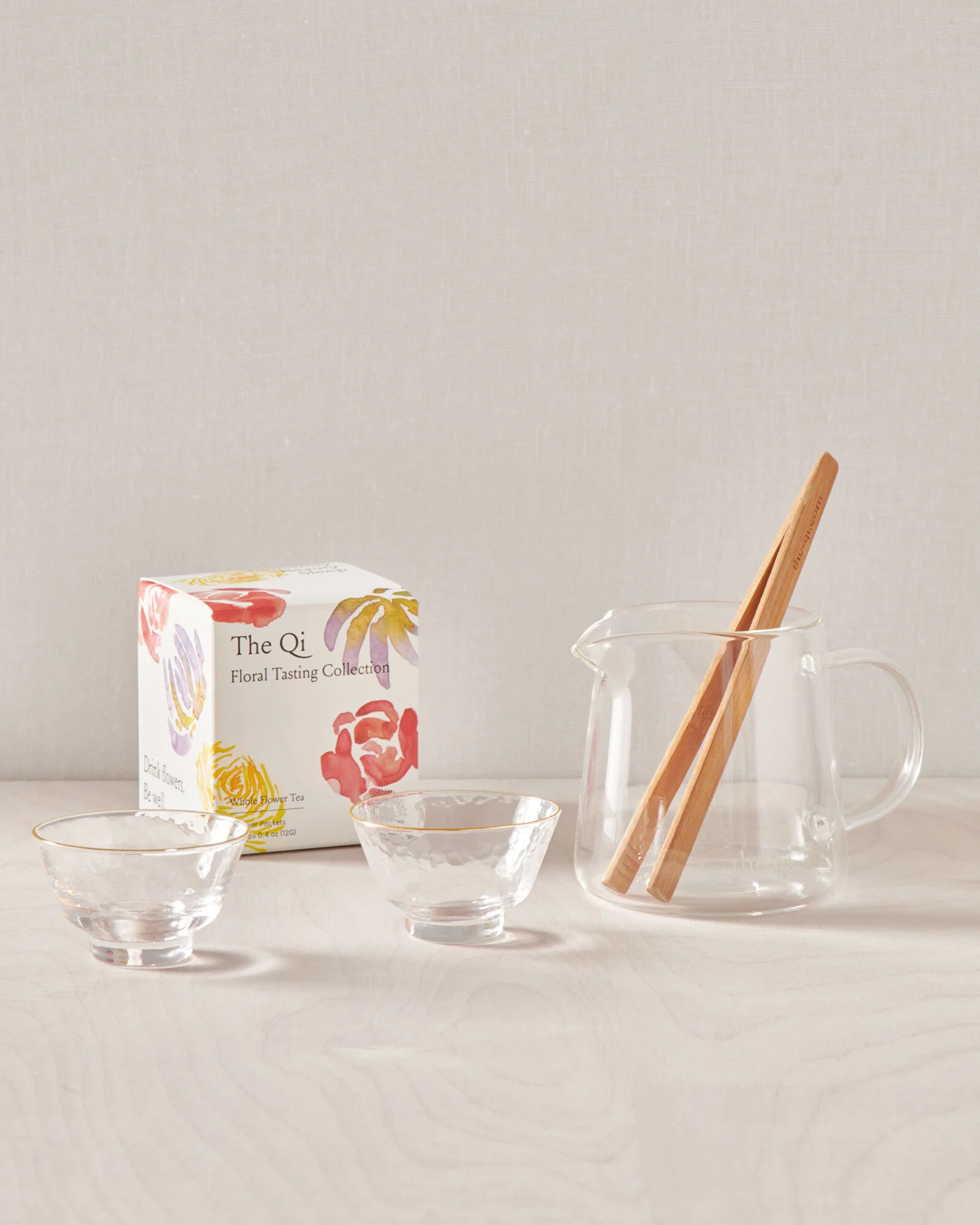 The Qi Special Connection Gift Set
The perfect offering for any friend or loved one who could benefit from the ritual of preparing and savoring a cup of tea. I can already think of a few people on my list who I'll love gifting this for Christmas.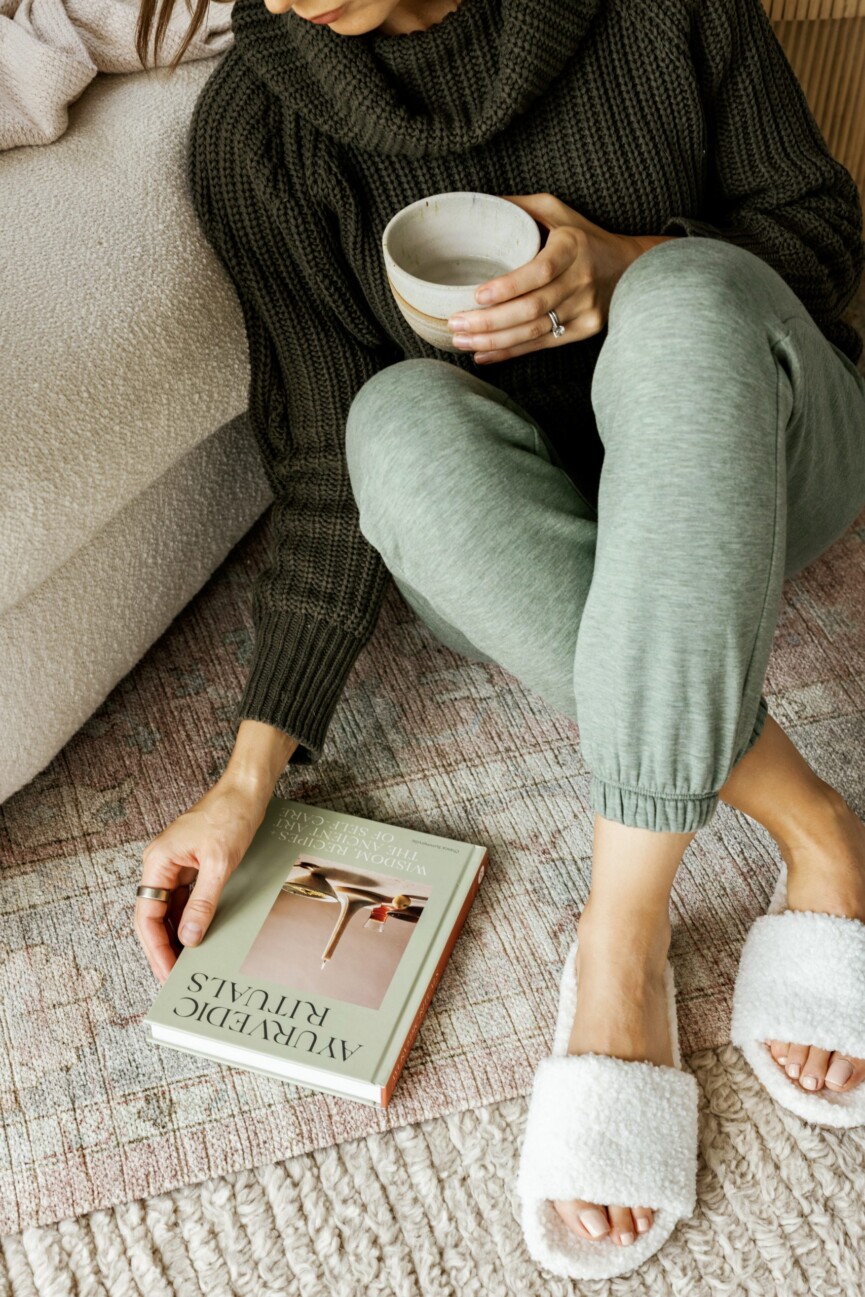 Revel in the Beauty of Visual Aesthetics
Surround Yourself With the Things That Spark Joy
In its most basic, truest sense, our home is a place that contains the many varied elements of our lives. It's a vessel for our belongings, memories, and treasured goods that remind us of all that we appreciate and love. For me, a key part of hygge isn't simply surrounding myself with comfy and cozy accents and accessories, but objects that hold a certain sentimental value and call me back to a specific place and time.
Our bookshelves are the perfect example. They house our deepest thoughts, passions, feelings, and pursuits. While I certainly keep my recent reads front and center, I also hang onto books that have left a significant impact on me throughout my life.
Even without pulling the title off the shelf, I can look up and be reminded that with many experiences ahead of me, I've already led a life well-lived.
By filling my home with books and keeping the accessories of my hobbies within close range (yarn for knitting, materials for crafting, and magazines for making my seasonal vision boards), I have a visual cue for all the activities that bring me comfort and joy.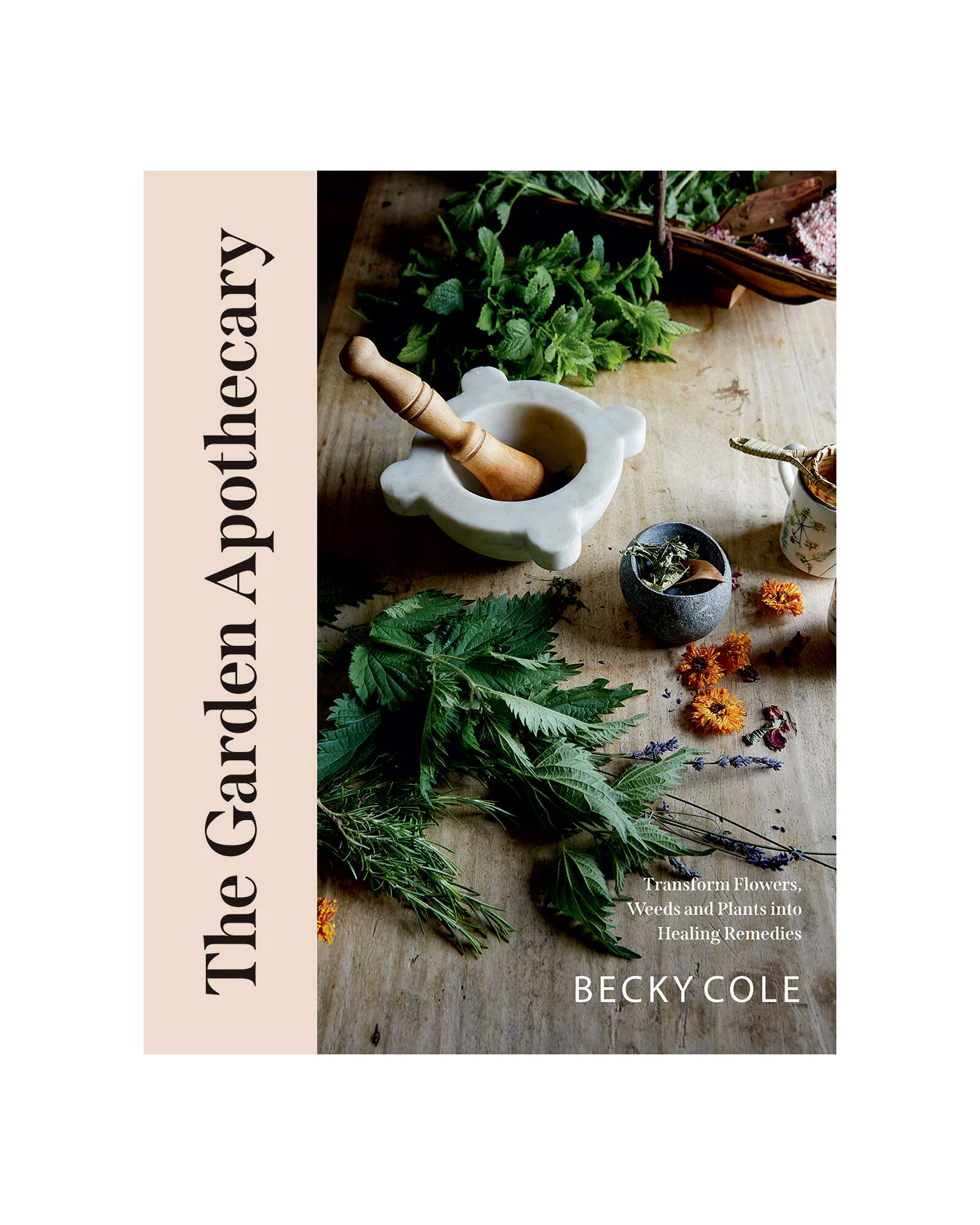 Filling my home with well-loved books and inspiring reads is one of my favorite ways to infuse the space with good energy. A beautiful concept and stunning images make this a mainstay on my coffee table.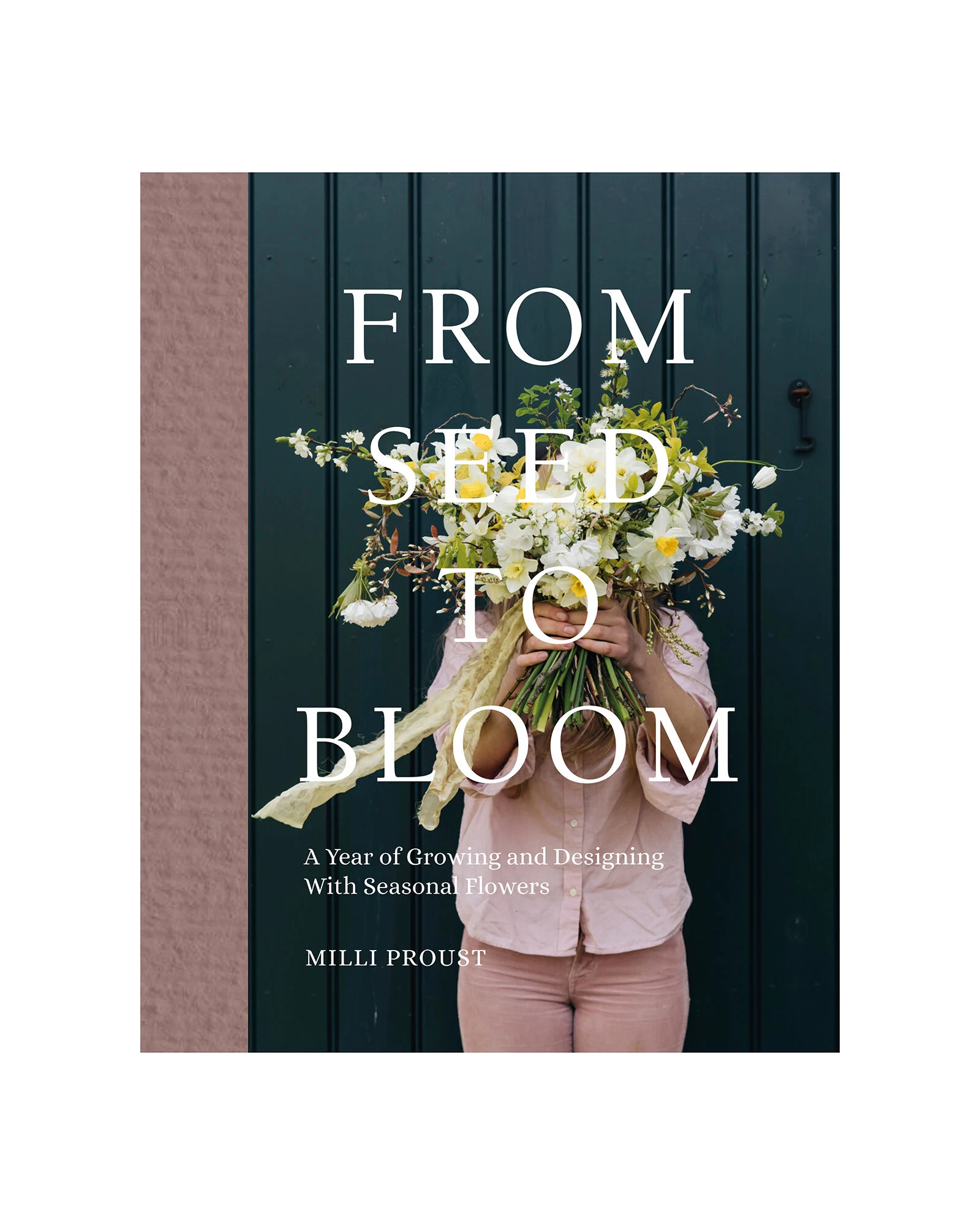 Is there anything better than pouring over flower-filled pages? I think not.
I hope you take this as an invitation to fill your space with all that weaves a little hygge into your life—be it through touch, scent, sound, taste, or sight. Because when we craft character, charm, and coziness into our surroundings, it becomes all the easier to embrace the small, ordinary comforts that truly create a home.