Maj Henriques and her family relocated to the Santa Barbara area from Copenhagen just a few years ago. But in the short time they've found themselves stateside, the family has already managed to inhabit two enviable homes just a short stroll from the beach. Both have had completely distinct, life-giving settings. The first was flanked by a wild, grassy meadow, filled with oak trees and rambling nasturtiums. And the second—their current home—sits atop the tiny village of Summerland, overlooking a 180-degree view of the Pacific Ocean, the distant Channel Islands, and the surrounding hills and mountains.
Each space she occupies reflects Maj's inherent draw to nature, and her subtle ability to bring the calming energy and colors of the reigning Mediterranean climate indoors.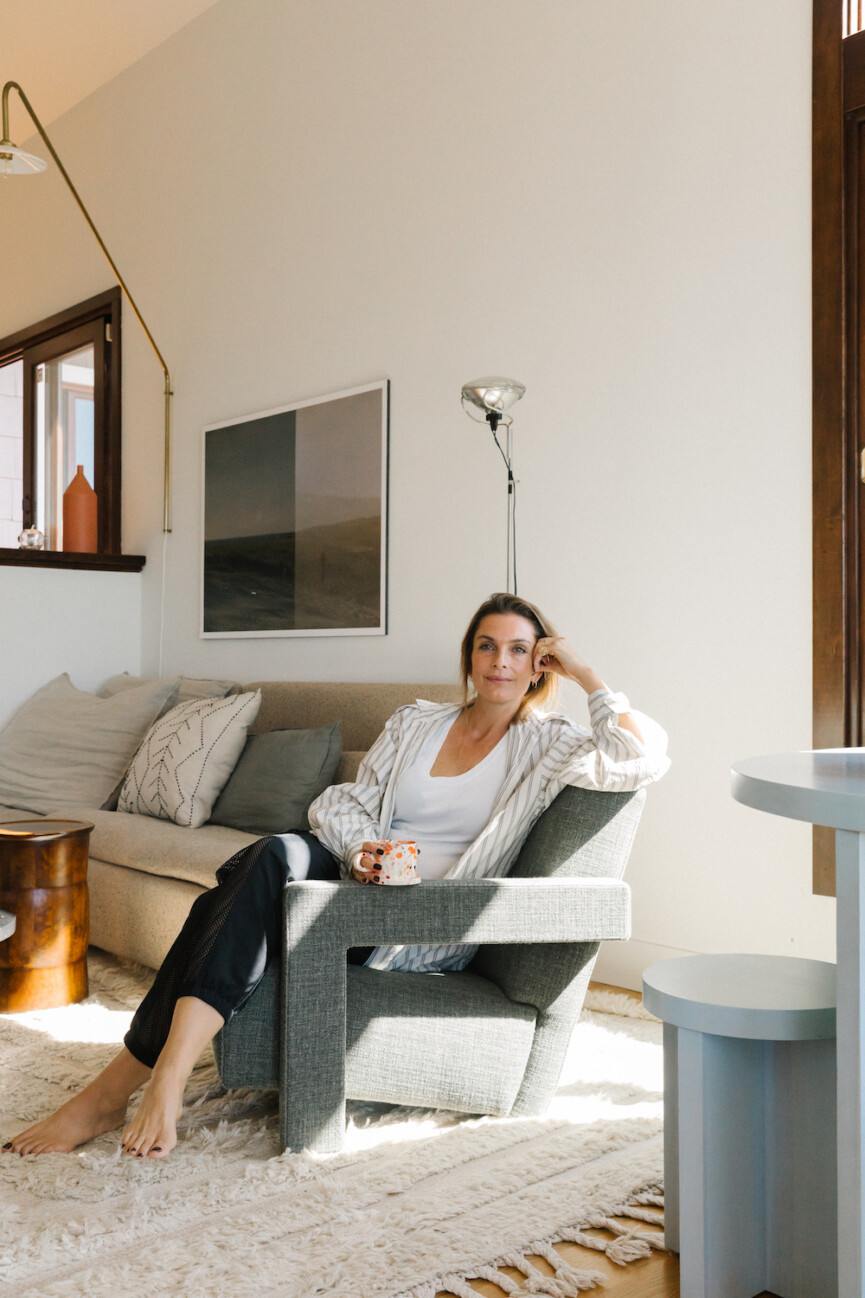 Maj Henriques Shares Her Sunny Summerland, California Home
The creative atmosphere that hangs about this stunning, sunny home should come as no surprise. As creative director of her own multi-disciplinary design and branding agency, Creative Notes, Maj brings her skills to every facet of her life. She's transformed the space into somewhere that looks and feels like her family's own, even amidst the limited confines of renting the property.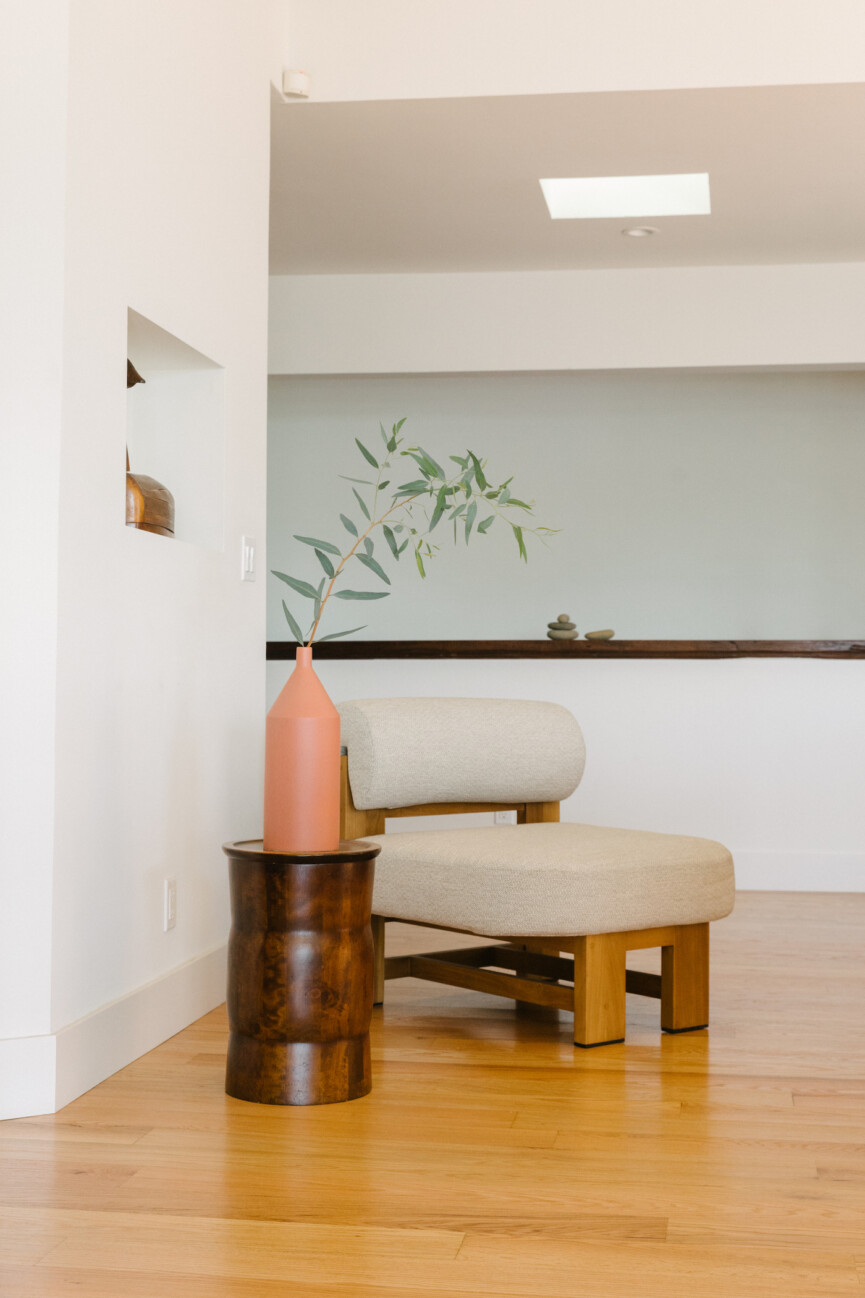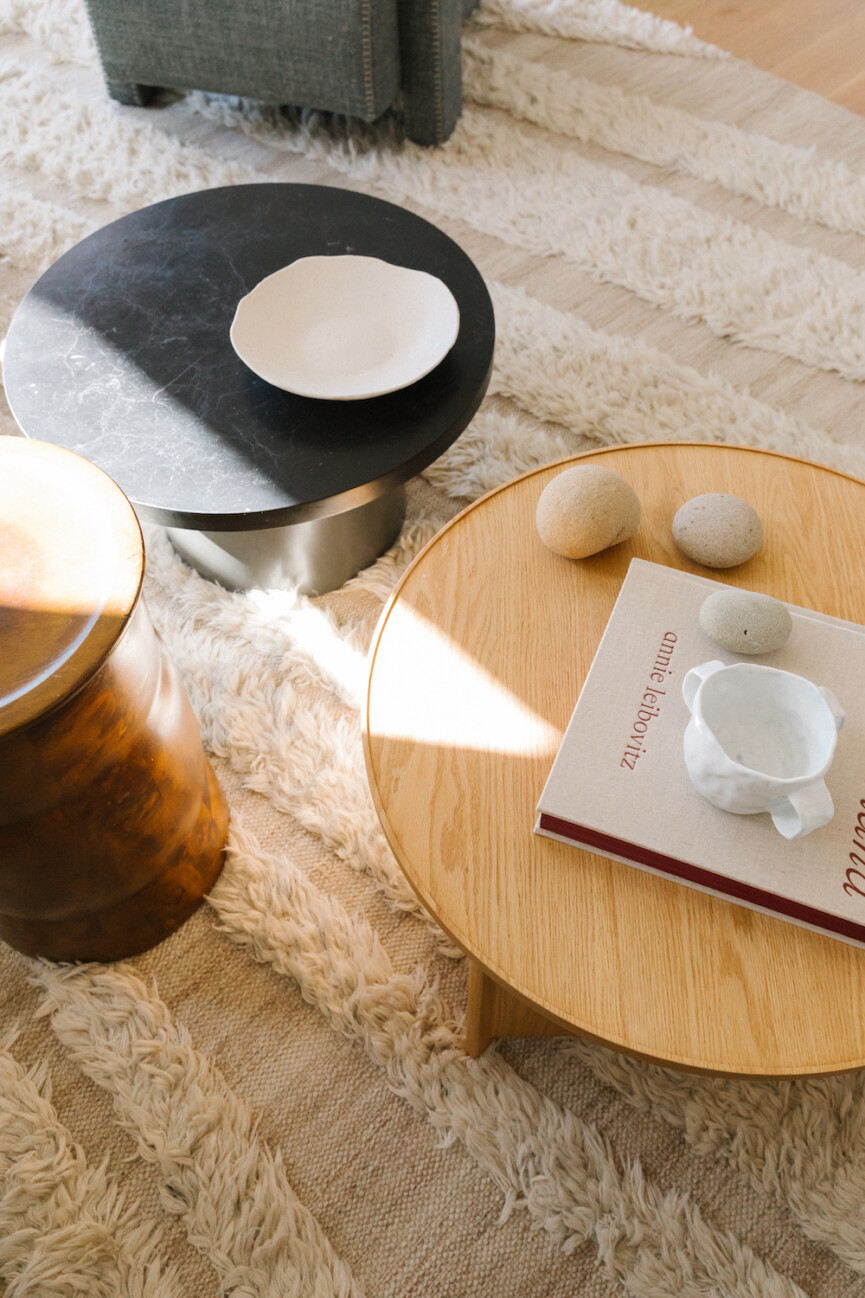 Maj's approach always prioritizes the personal, selecting pieces that exude a strong point of view and can stand boldly on their own in any space, while still feeling accessible and warm. She has seamlessly blended a mix of European designers, both old and new, that at once convey a timelessly stylish sensibility with little need for following the trends of the day.
In Maj's words, the goal is soulful. As far as not being able to make any dramatic changes to the home, she says, "Being a renter is an exercise in creating a homey and beautiful space that reflects your personality—without renovating." With cozy corners to sink into, strikingly pared-back visual moments, and pops of vibrant color throughout, we think you'll agree that she's managed to do just that.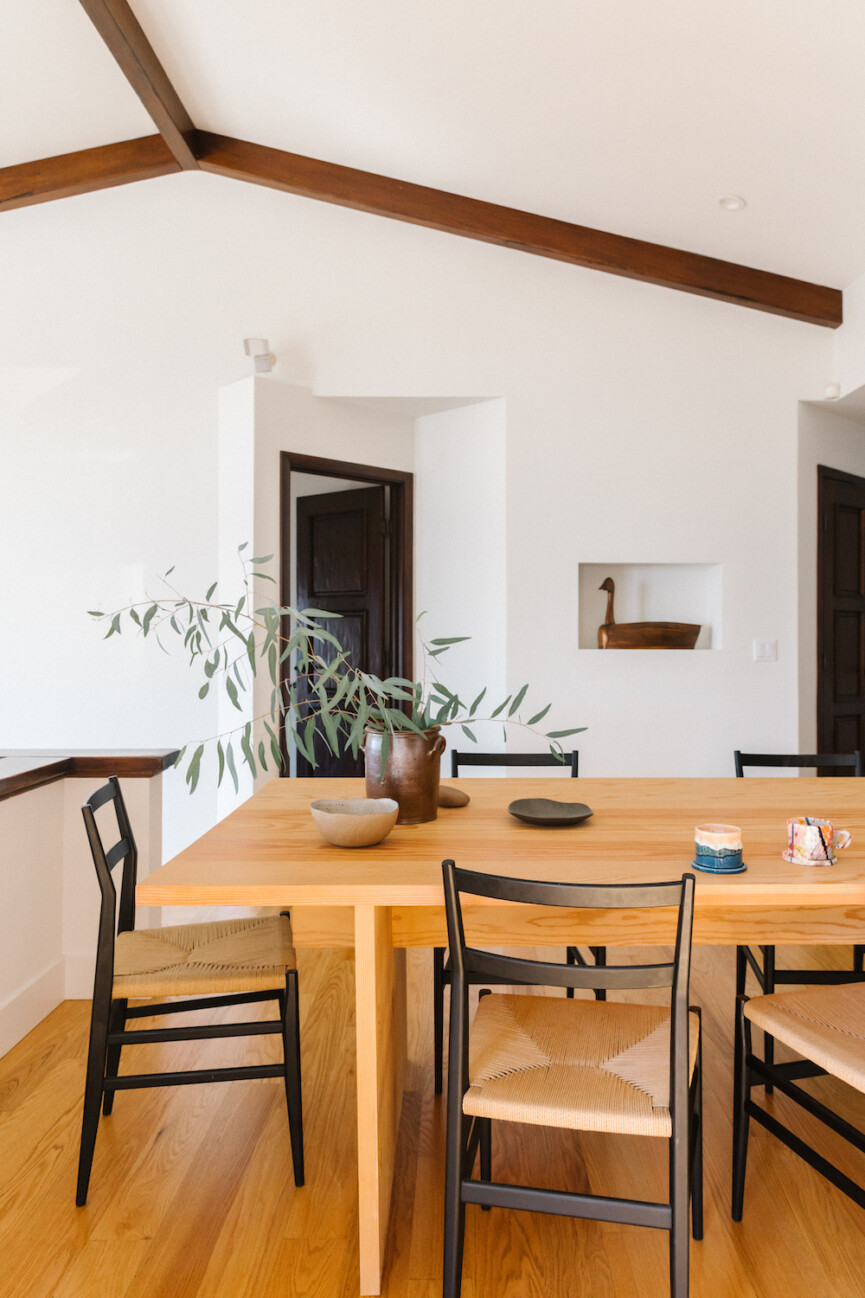 Who do you share your space with?
I share my home with my family. My husband, Frederik, and my two kids—Magne, age sixteen, and Hannah, age 13.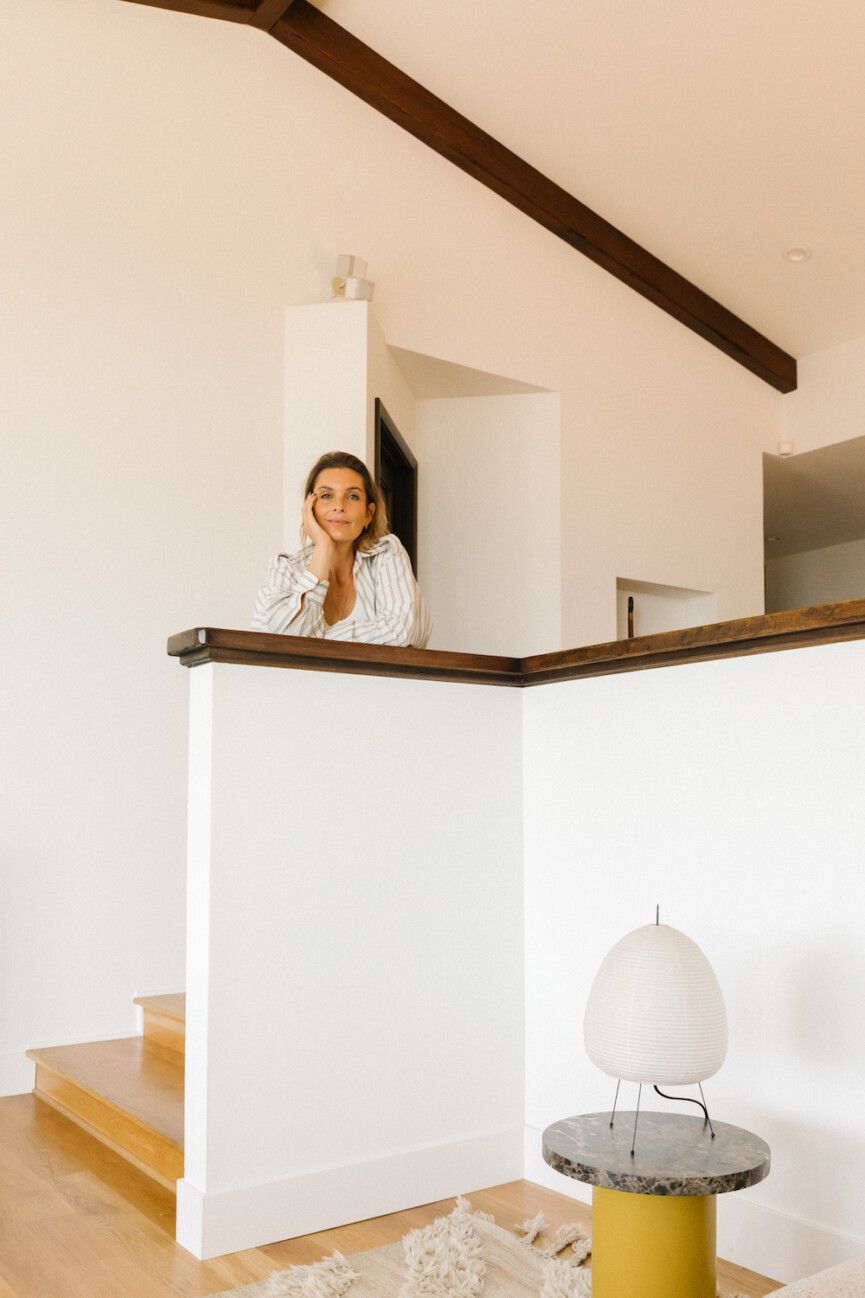 What was your goal in decorating your home?
Interior-wise, I like simplicity. I tend to decorate sparingly with statement pieces that can look good anywhere. The pieces I bring into my home have to be worth the resources spent on them, and therefore need to age well. I like adding personal and unexpected items, as well as both contemporary and vintage.
At the same time, I'm very aware that my home should feel comfortable and welcoming. It has to fit the flow and needs of everyone living in it. My home is where I recalibrate. I love the everyday life spent here.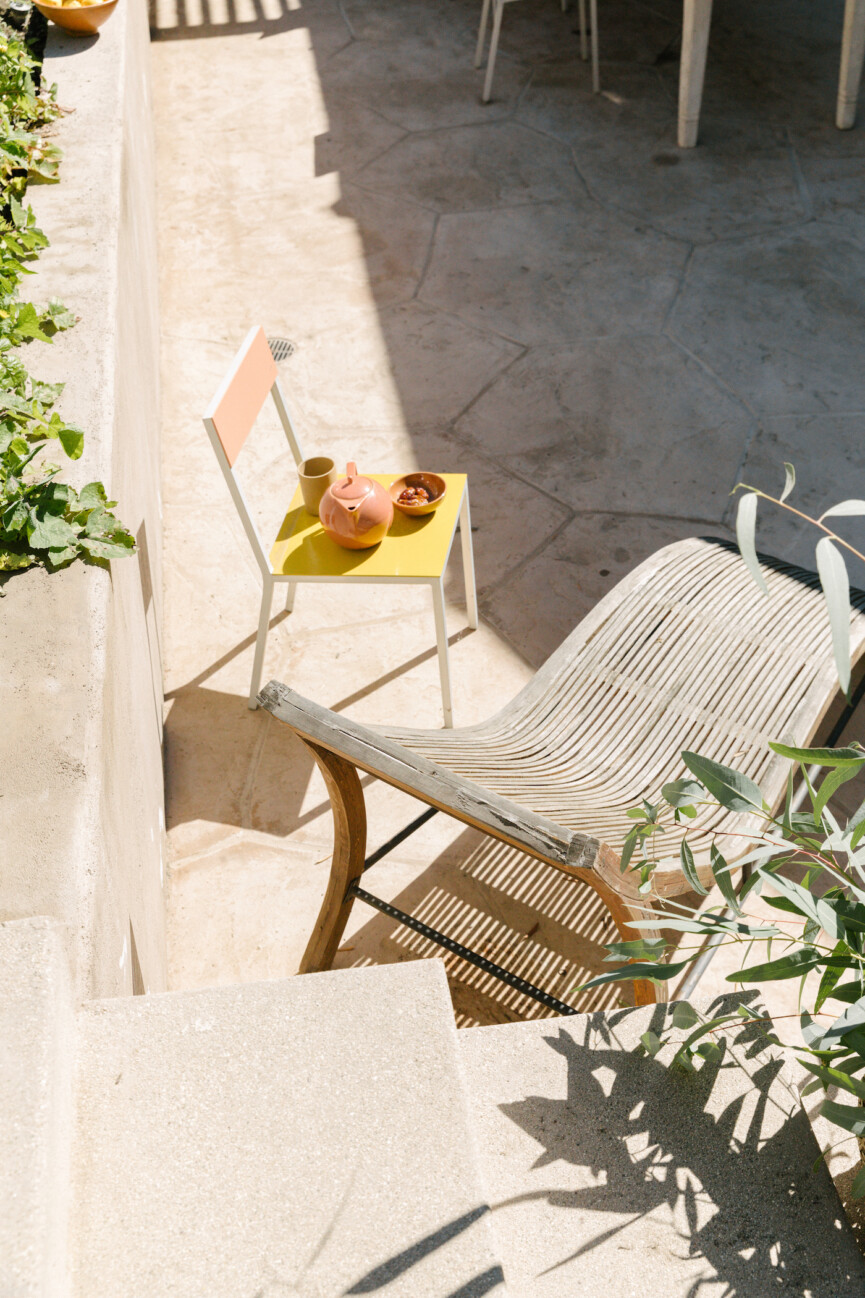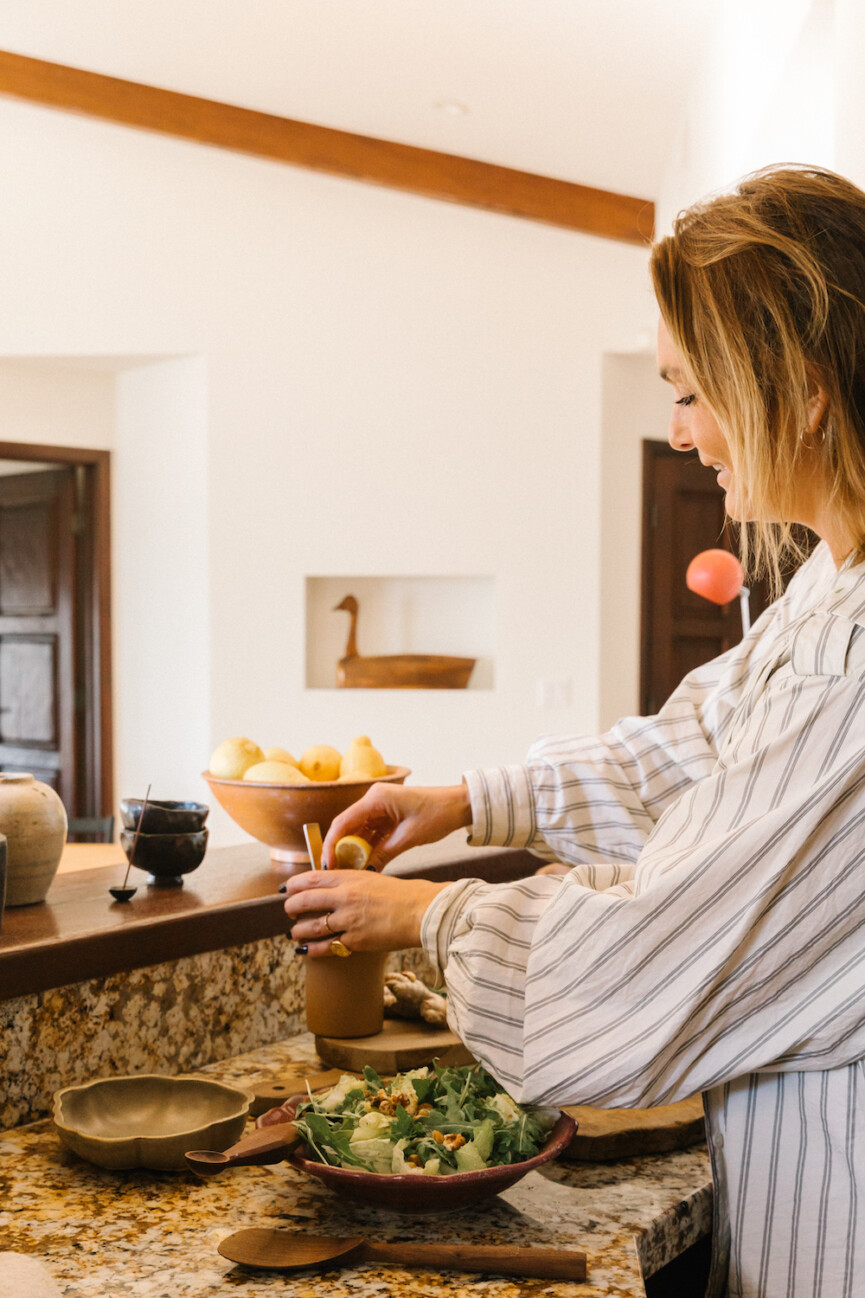 A home works well when it feels effortless to move from task to task and moment to moment. The goal is for the space to be soulful.
I work from home, so I spend a lot of time in my house. Morning coffee, soaking up the sun on my deck, reading, watching movies, an evening glass of wine, cooking and connecting and checking in with my husband and kids are regular routines I savor. Occasionally we have small, intimate and informal dinners with friends. More and more, I prefer casual and relaxed settings—and this space is perfect for cultivating those kinds of moments.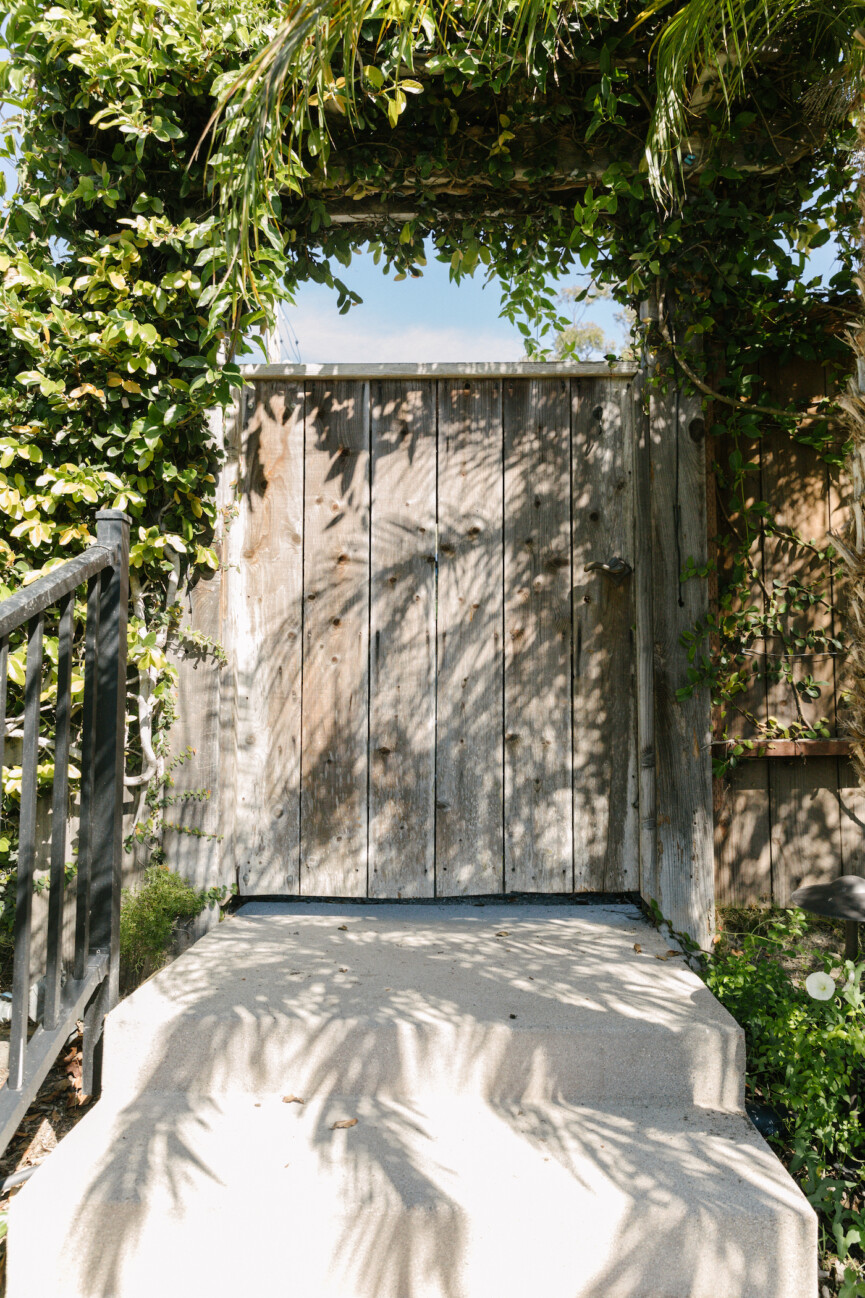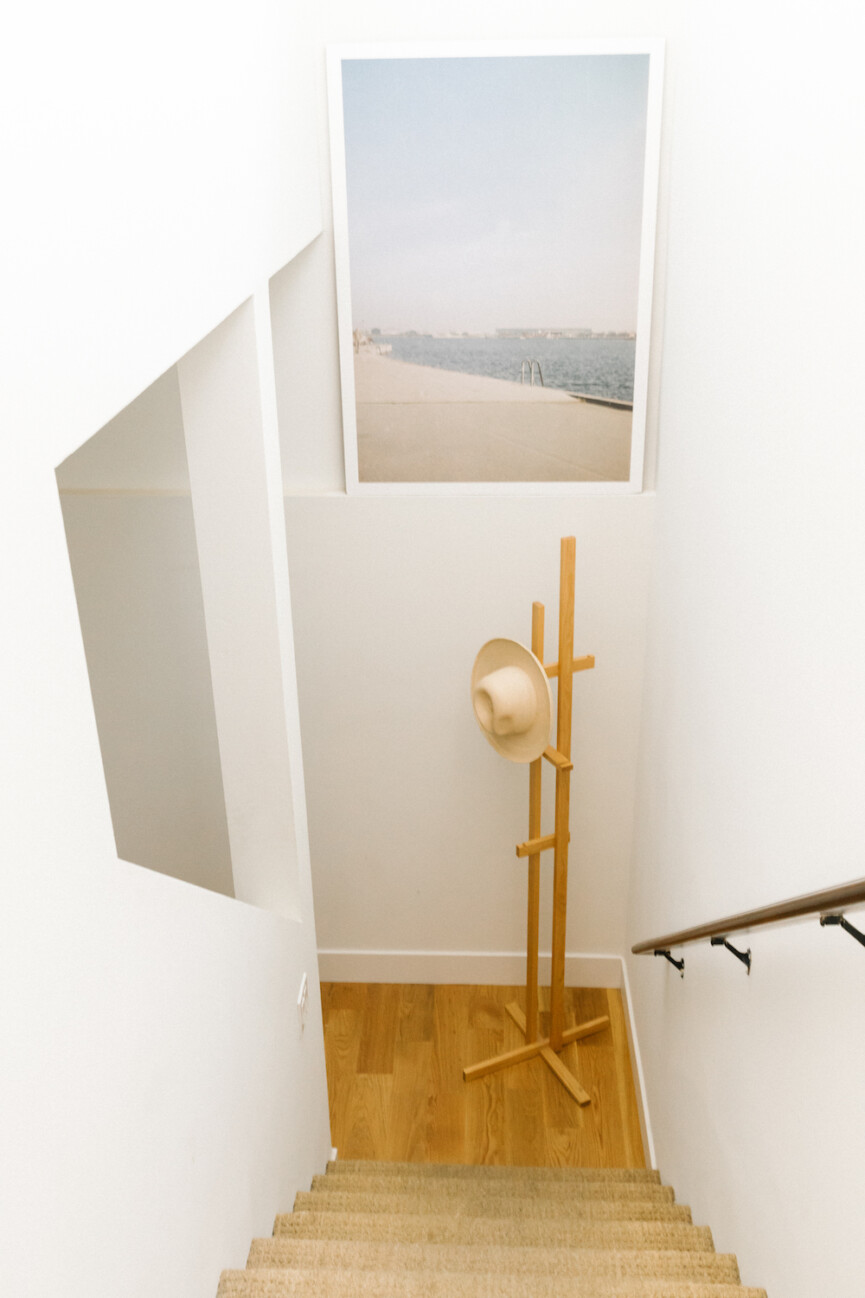 You have so many exceptional—mostly European—designers featured throughout your home. Can you tell us about some of your faovrite brands and pieces?
My home is filled with contemporary brands like E15, Magniberg, and various pieces from the design collective Valerie Objects. The blue table and stools in the living room and the blue chair in my bedroom are all from Swedish-based Magniberg. A lot of my lighting, the incredible double-lounger in my entryway, and the multi-colored chairs on the patio are from Belgian duo Muller van Severen, who work under the Valerie Objects design label. In my opinion, these are the brands that will be the classics of tomorrow.
I have also collected pieces from designers already considered to be classics, like Rietveld, Gio Ponti, and Le Corbusier. My only Danish furniture is outdoor brands like Skagerak and Carl Hansen, and I have some rugs from Linie Design. The beautifully textural rug in the living room is from a gorgeous Danish line called Cappelen Dimyr.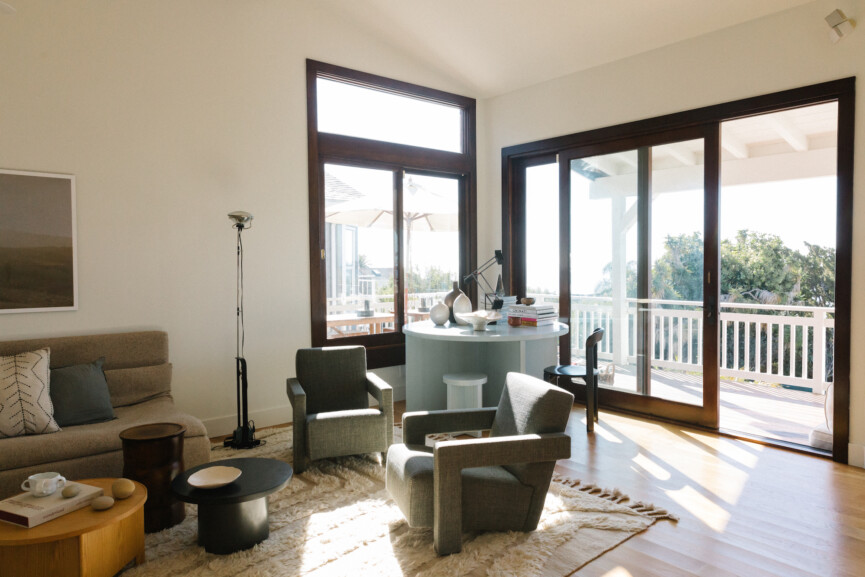 Is there a vibe or aesthetic that defines the look of your home?
California beach town meets Copenhagen—what I refer to as CoCal.
How would you describe your style in three words?
Simple, sculptural, personal.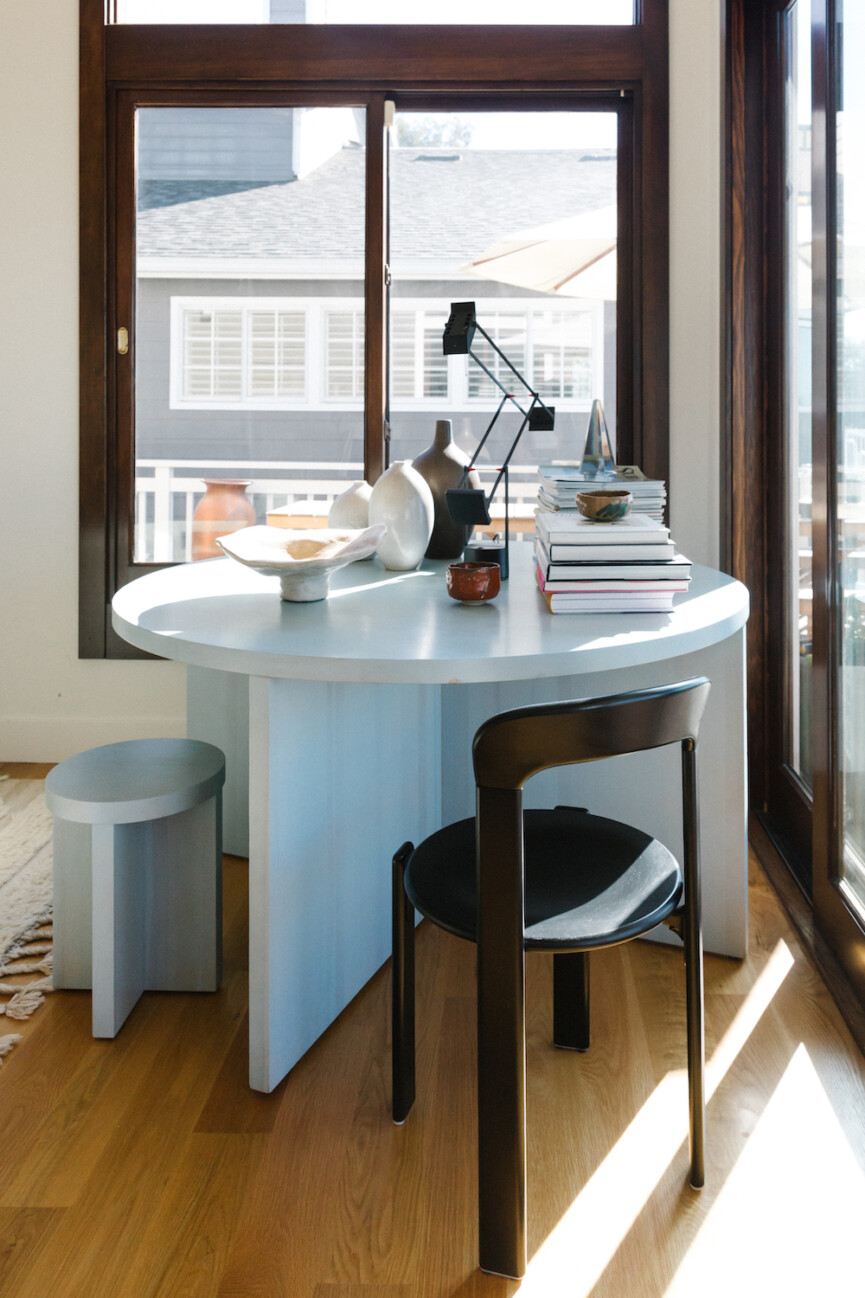 How has your design sense changed—if at all—to reflect your new California surroundings, versus how you might decorate back in Copenhagen?
Here we have, of course, more focus on our outdoor spaces and the flow from inside to outside. Besides that, I've become very aware of surrounding myself with long-lasting quality pieces. I prefer when furniture has a sculptural quality, so that each piece looks amazing from all angles and in many different spaces. This is an important element when you move a lot.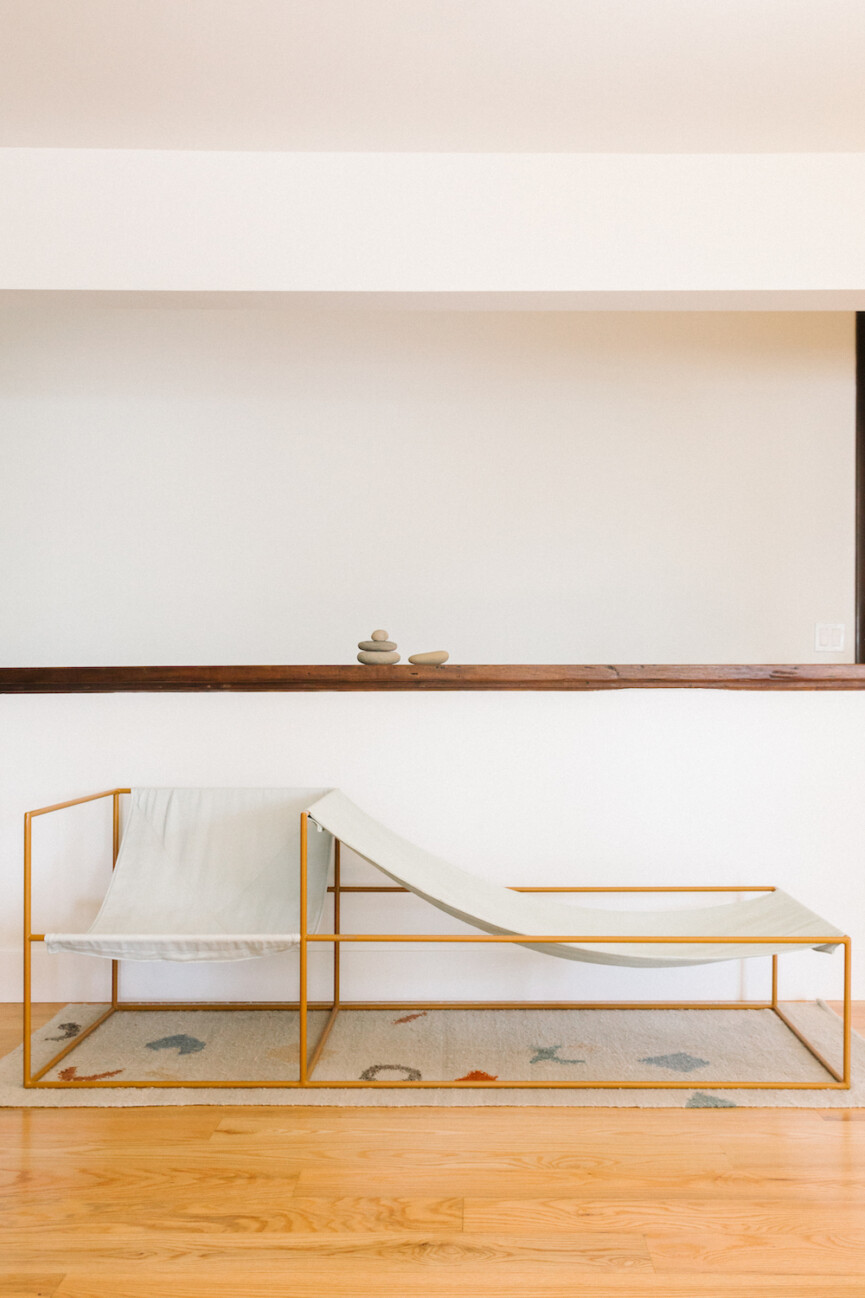 How did you first discover your home? What spoke to you about the space?
A dear friend made this magical place happen for us after we had to move out of our last rental.
I LOVE our ocean view! I wake up and go to bed surrounded by the Pacific Ocean, in golden-y pink hues. It's unbelievably beautiful and I would compromise on almost everything else for that view.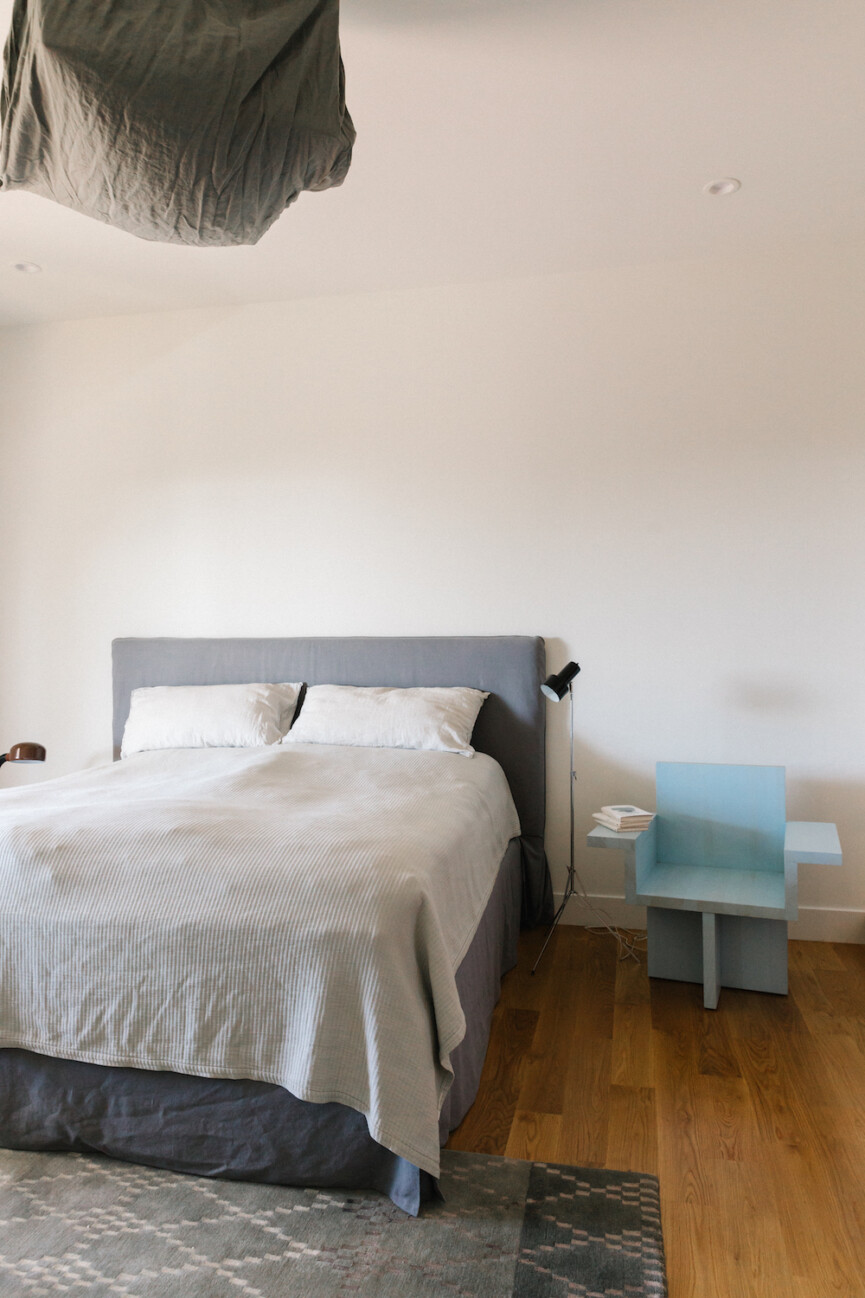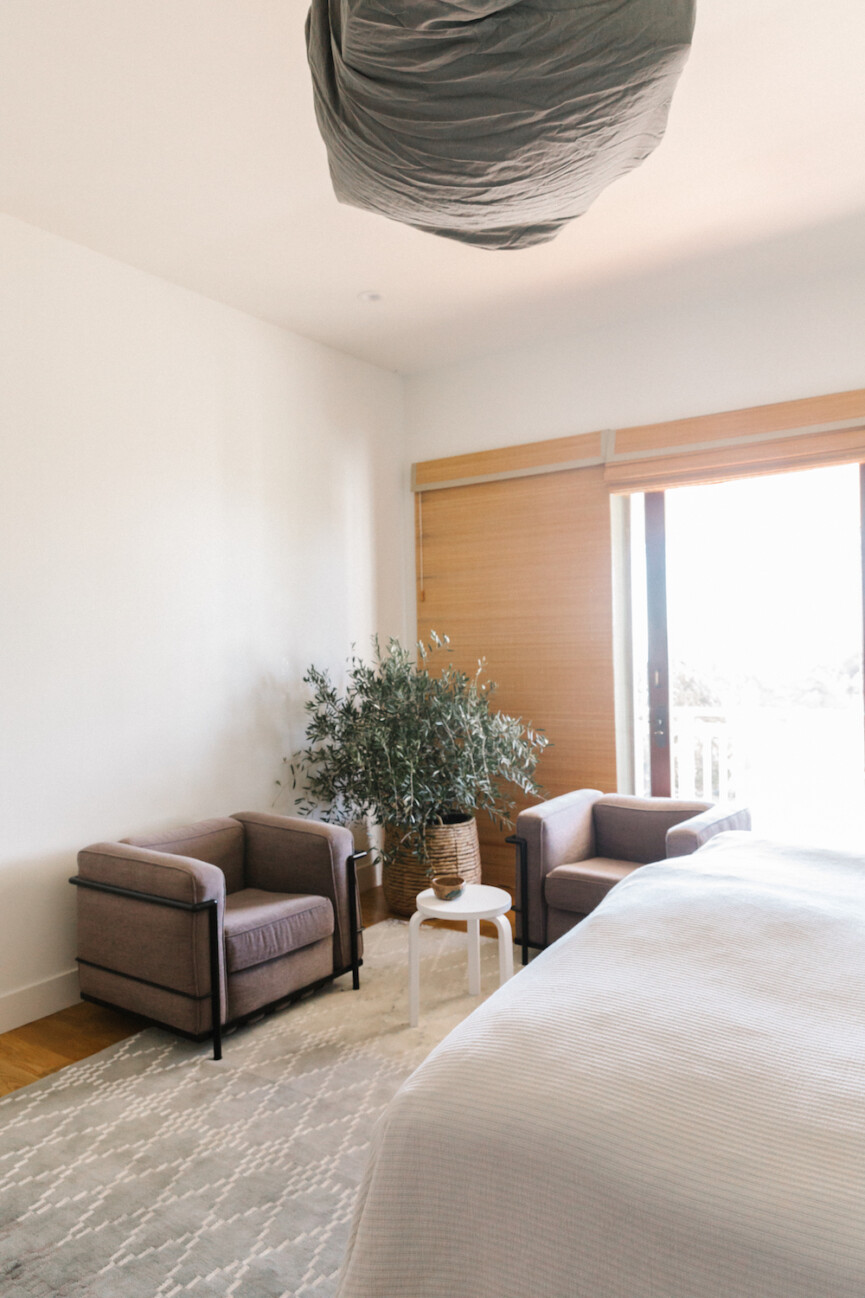 What role did color play in your decorating process?
I like earthy and calm colors, but I do also enjoy a touch of unexpected color splashes for contrast. For instance, the baby blue Magniberg pieces bring something special and surprising to each room.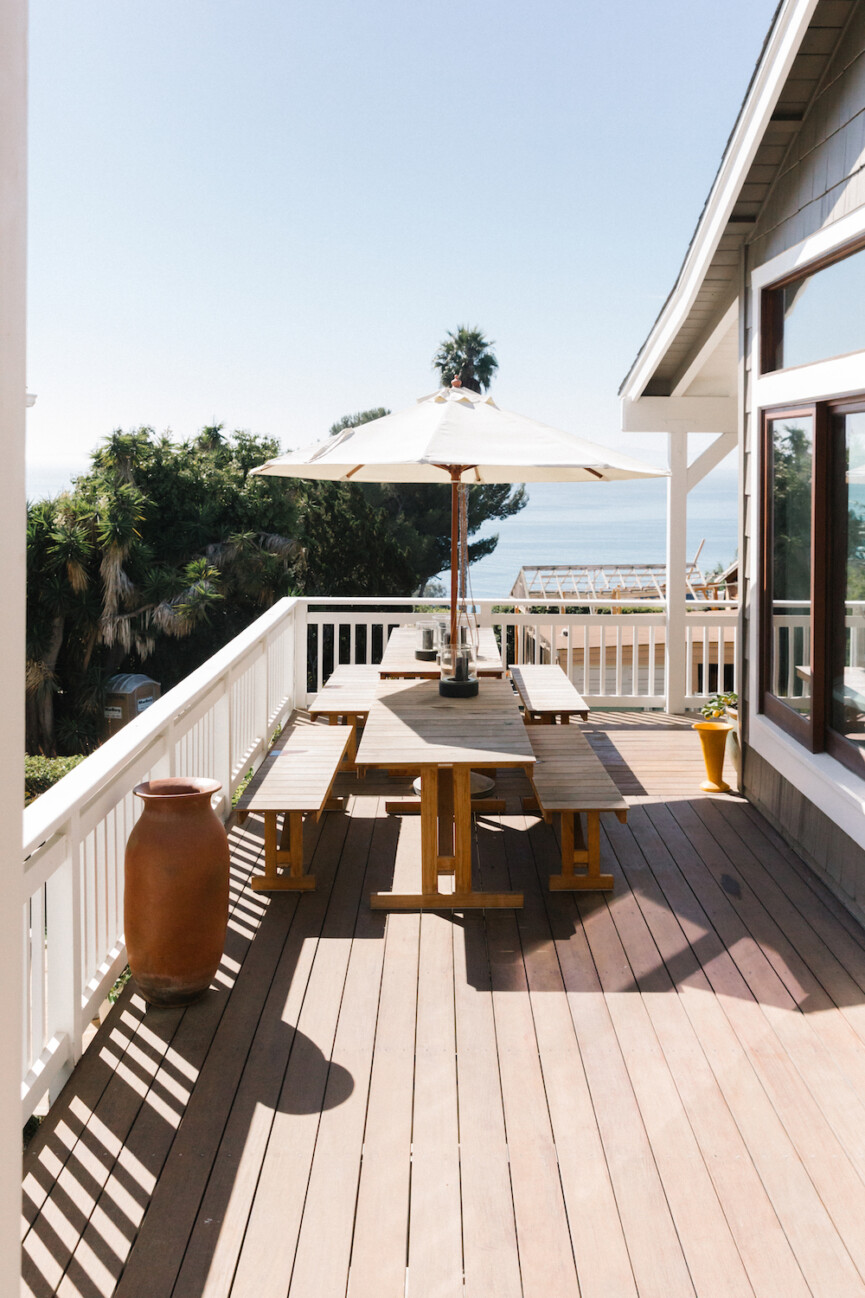 Do you have a favorite design feature or room?
I love love love the dining table that my son made for me (in junior high woodshop class!) and my Rietveld arm chairs.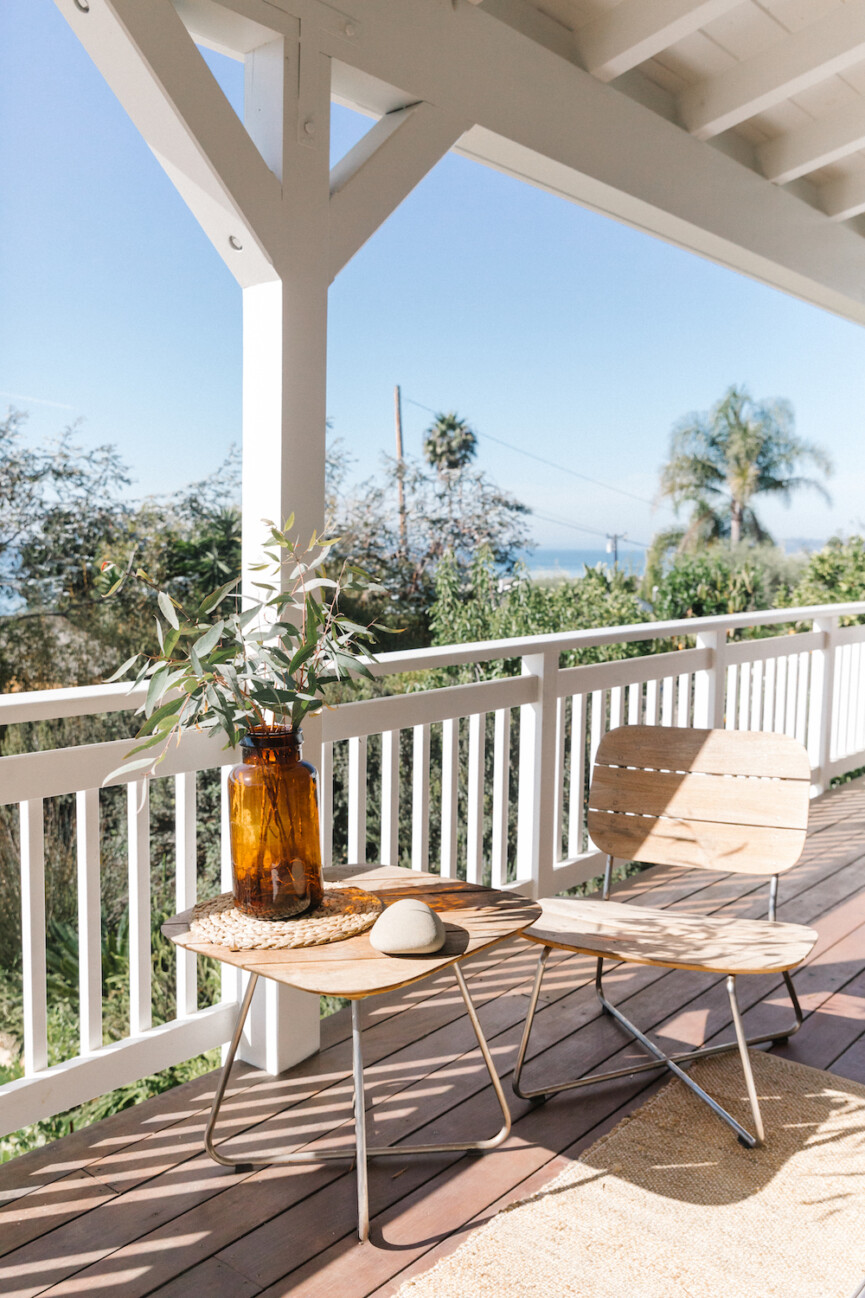 What are some ways you've creatively worked around the inevitable constraints of living in a rental?
My approach is to have a few really cool signature furniture pieces, which tends to take the attention away from some of the less beautiful details in a rented home.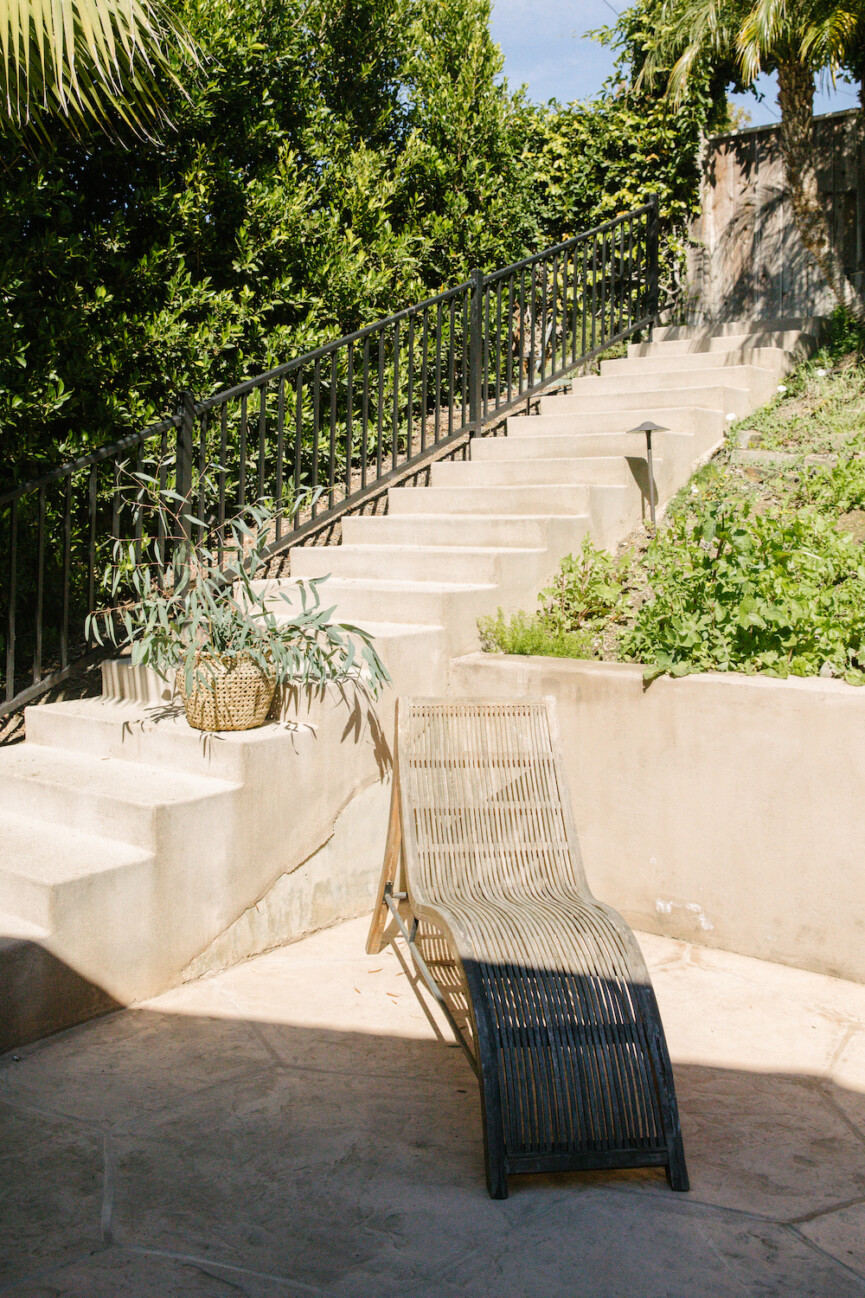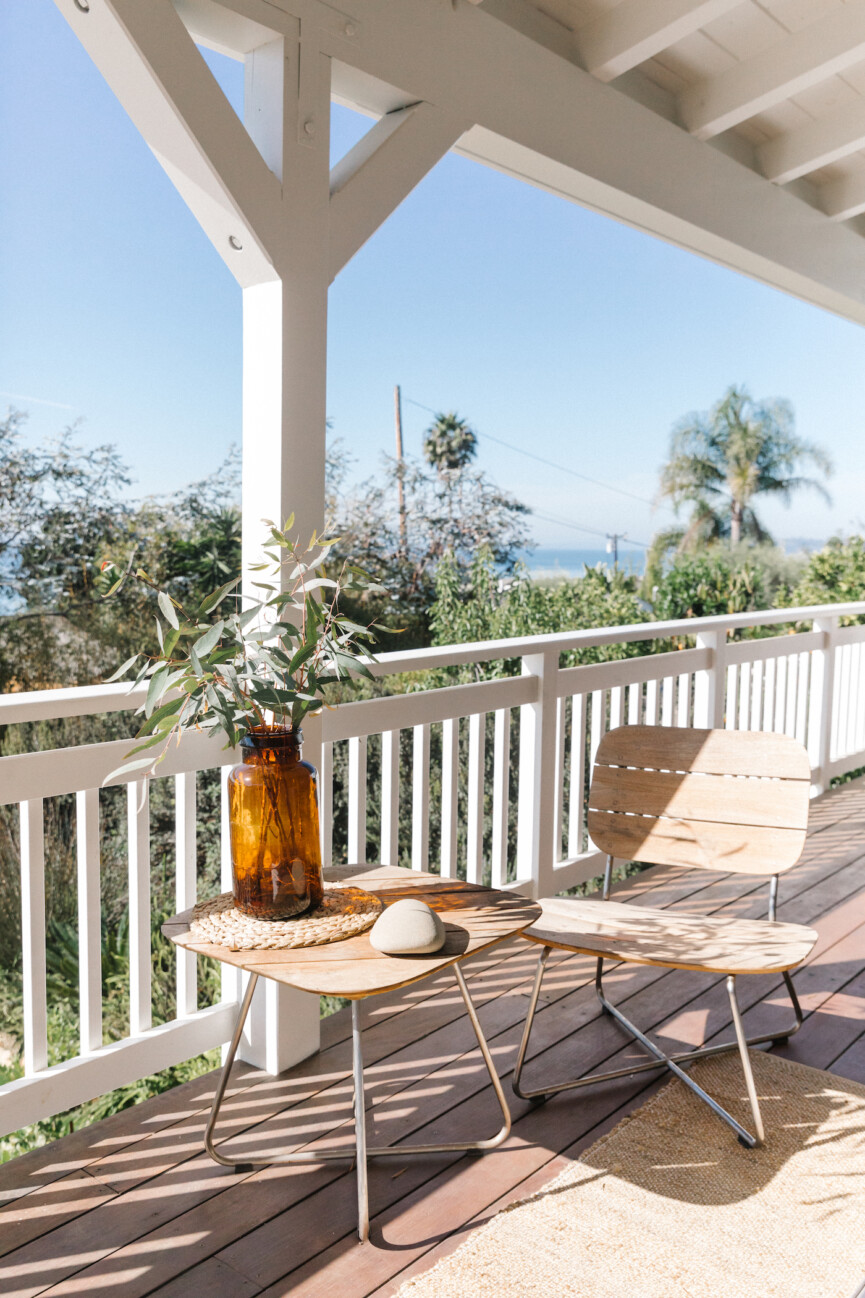 What are some of your main design influences, both in your home and your work?
I'm very much shaped by and rooted in the design scene in Copenhagen. I love to look at Danish magazines like RUM and Ark Journal.
Some of the places and people I look to the most for design inspiration are the following: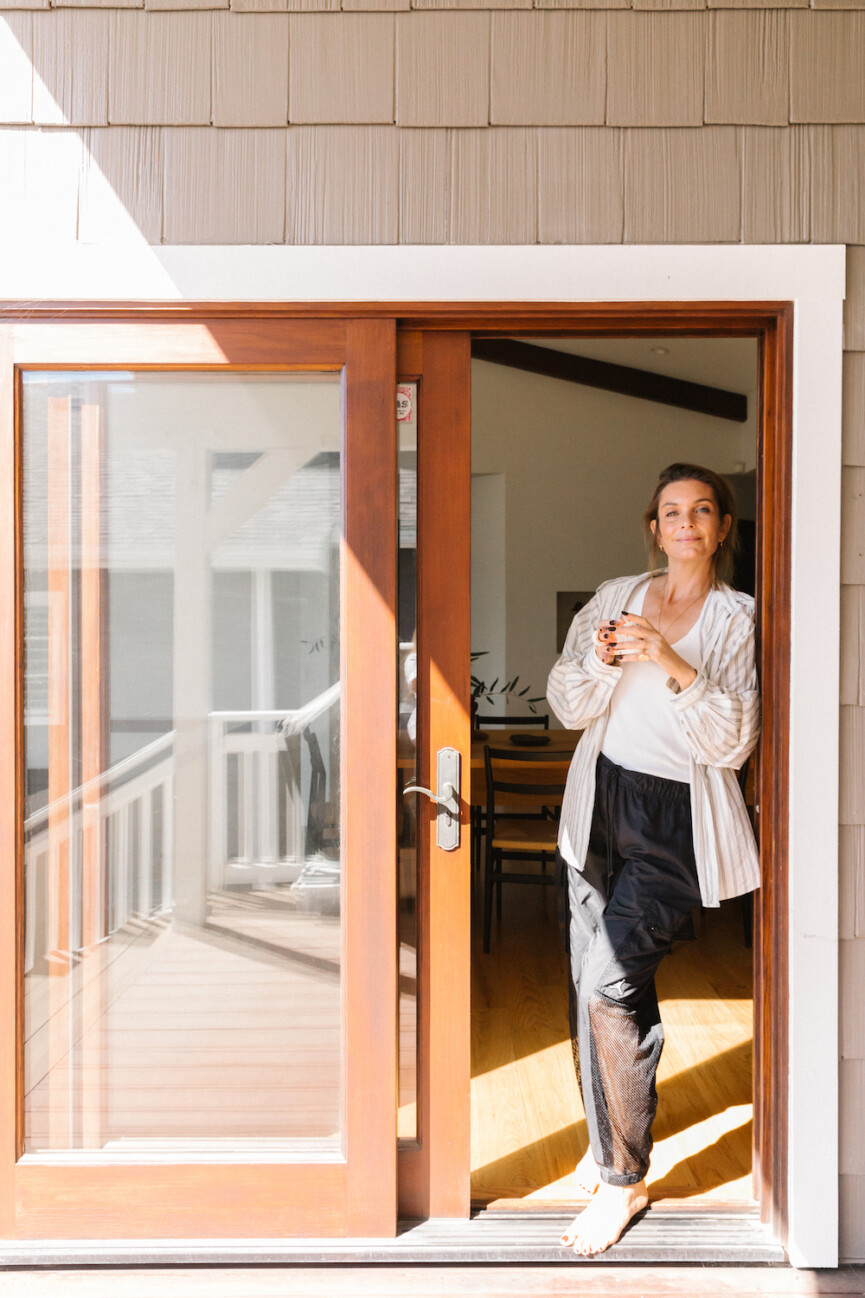 Any decorating wisdom that has helped you along the way? And in that light, any wisdom you'd be willing to pass on?
Build your home slowly so it reflects your own life and personality. Take the time to get good quality pieces, and always add vintage.