For the first time in years, the top interior design trends of 2022 weren't necessarily dictated by endless hours at home. And while we're happy to see the overarching emphasis on comfort remains top of mind this year, there are a few trending topics we're ready to wipe clean from our New Year's mood boards. Of course, when it comes to decorating our homes, the only rule really is to adhere to what we love. So I'll add this disclosure: whether you lean into or avoid any of these outdated home décor trends for 2023 is totally up to you.
And even when it comes to picking out what's trending up and what's trending down, the answer is becoming more and more subjective as we lean into personal style. As Gemma Riberti, head of interiors at WGSN, shared with Architectural Digest this year, "Rather than specific trends declining, we are seeing the lines between different styles blurring."
Individuality is in, creating a much more personal, welcoming approach to interiors and pushing cold, uniformity to the fringes. For a sense of what the professionals are happy to see fall to the wayside (as well as well-loved trends they expect to endure in 2023), we tapped Andi Morse of Morse Design, Anne Sage, and Erin Hiemstra of Apartment 34.
Featured image by Michelle Nash.
Outdated Home Décor Trends for 2023 Designers Say to Avoid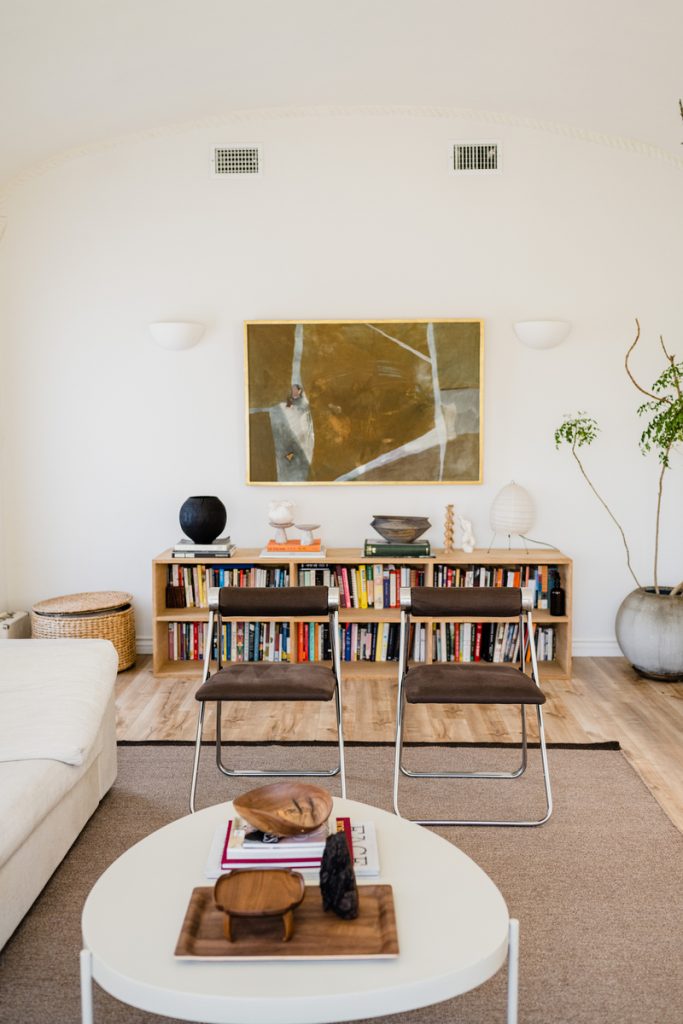 Out: Open Concept
Anyone who's faced the daunting task of decorating (and delineating spaces within) an open-concept floorplan will likely breathe a sigh of relief.
"It seems to be on its way out," shares Morse. "We are moving toward more cozy and comforting smaller rooms that allow for a more intimate home. I'm 100% on board with this one."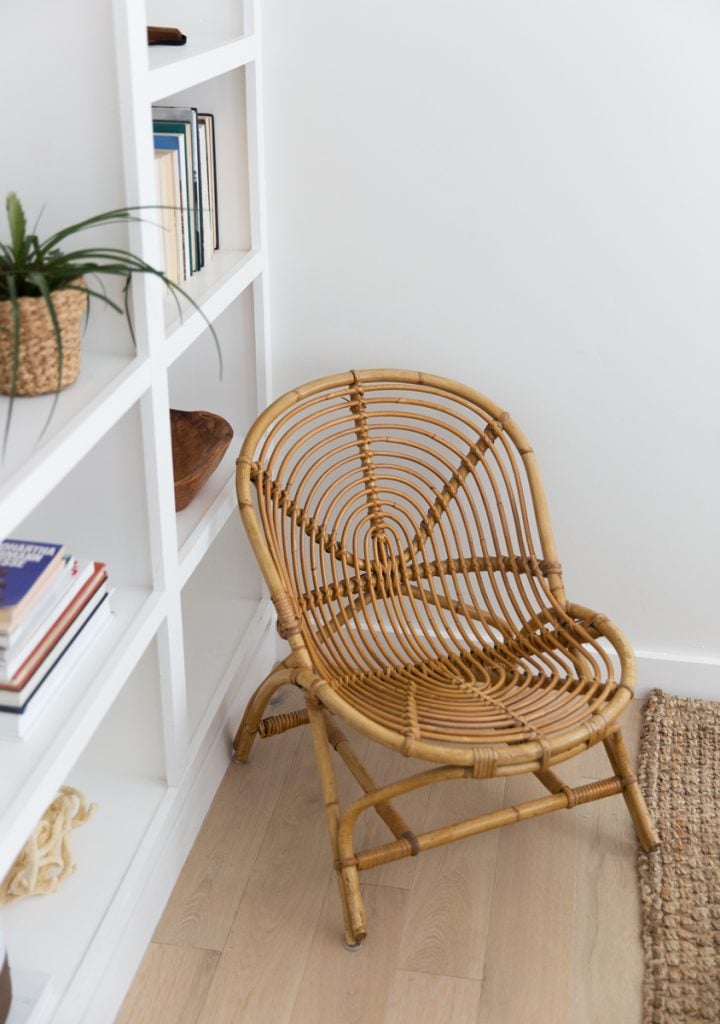 In: Art Chairs
The term "art chair" can be defined however you see fit, but Sage puts it succinctly: "Interesting, sculptural, one-off chairs tucked into an otherwise empty corner or hallway to add personality."
And while you can style it with a stack of books or a house plant, the Los Angeles designer notes that a great art chair can easily stand all on its own.
"This trend is close to my heart because it usually incorporates vintage or artisan-made pieces," Sage adds. "I've passed up so many great vintage chairs at the thrift store because there's only been one, but this trend is the permission we didn't need to give those straggler chairs a stylish home!"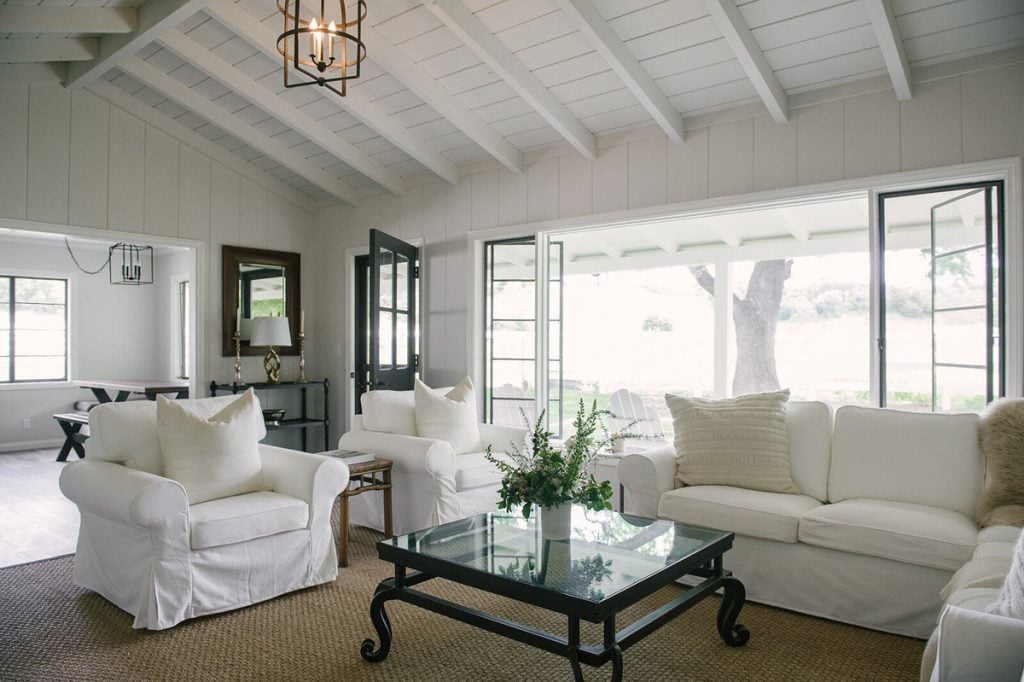 Out: Shiplap Ubiquity
It had a good run, but the Fixer Upper-fueled reign of shiplap seems to be coming to an end. And that's probably for the best (true shiplap is difficult to paint and a magnet for dust). Its hand-crafted warmth works beautifully in coastal settings, but it doesn't need to be everywhere.
"We are seeing less and less shiplap and I'm not sorry about it," Morse notes.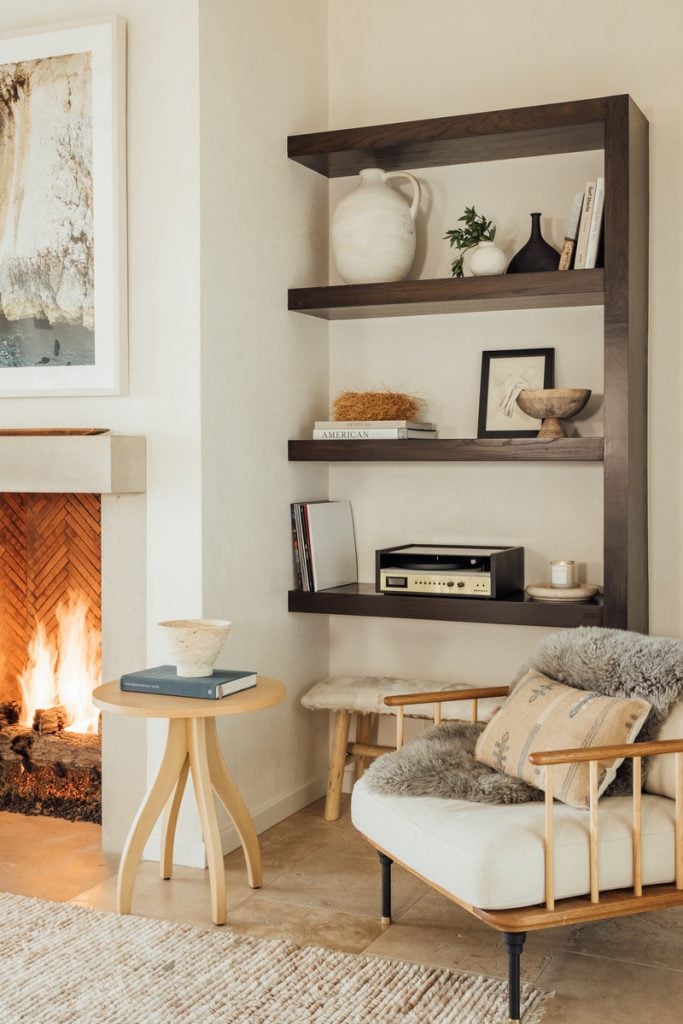 In: Neutrals
Our love of neutrals here at Camille Styles is well-documented, so we're thrilled to hear they're not on the outs. After all, neutrals are the "base of what pulls a project together."
"Neutrals are not going anywhere!" Morse confirms. "They are calming and soothing in the home."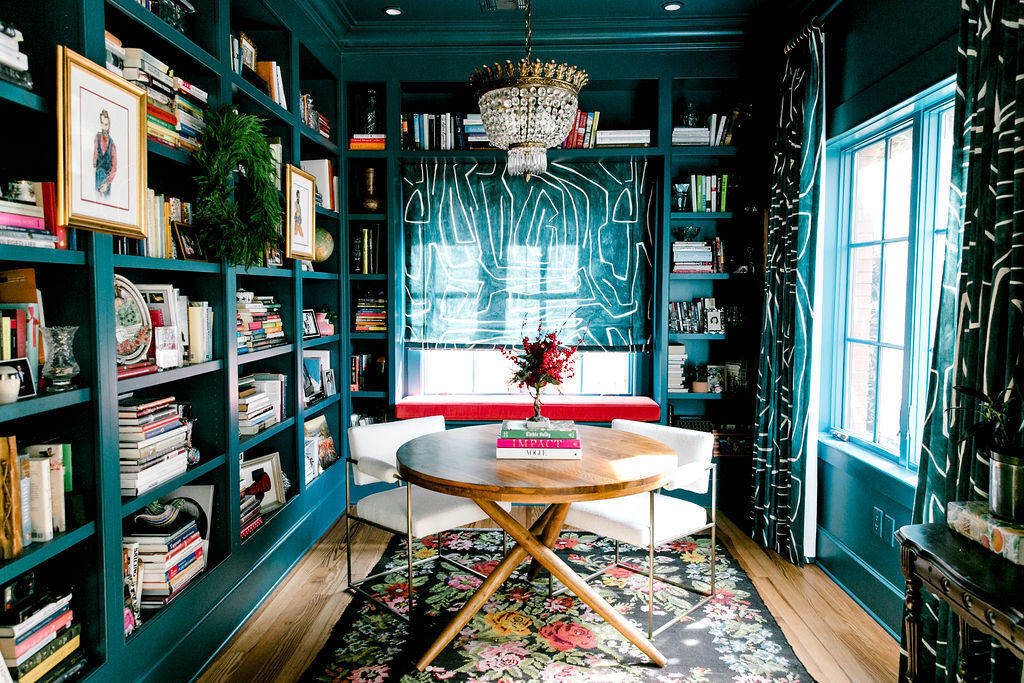 Out: Generic Interiors
With the rise of individuality, generic design choices are blessedly being left behind.
"There's a lot of same-same happening out there," Hiemstra says. "No matter how beautiful a design choice is, if you see it everywhere it loses its appeal. It's time to inject your individual personality into spaces, be it on trend, or not!"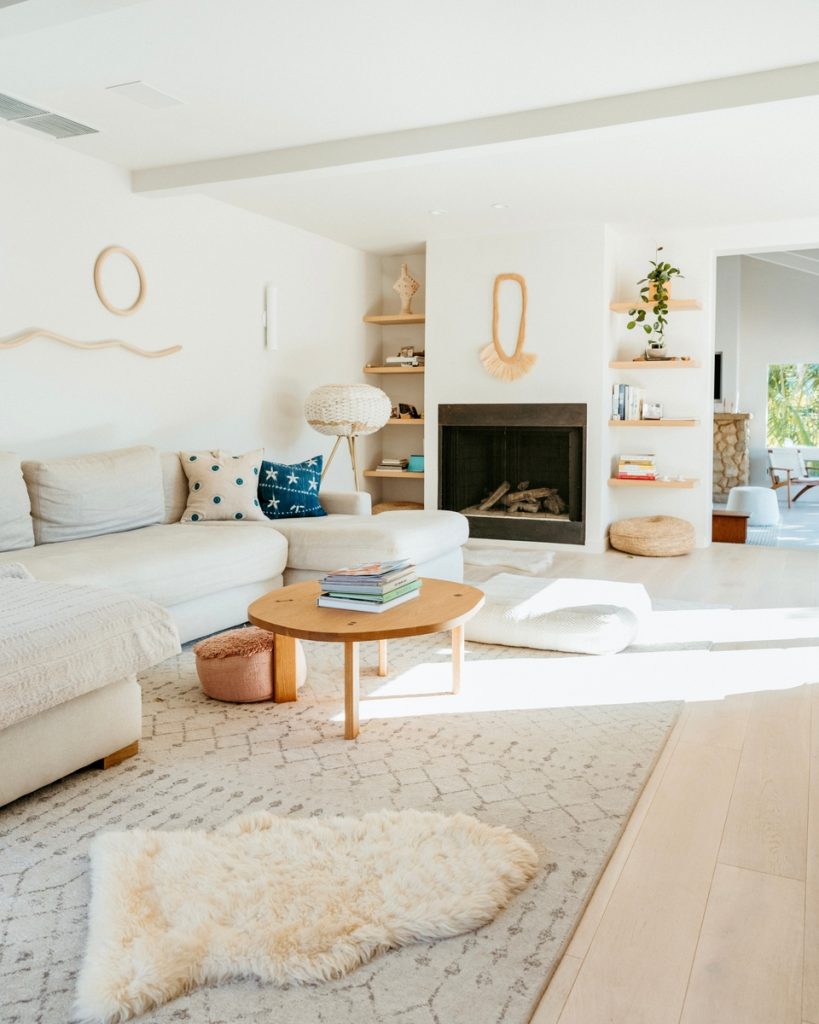 In: Curves
After years of clean, crisp lines, the rise of curves adds softness to a space and creates a seamless flow.
"I loved seeing curves emerge in 2022, from house builds to furniture pieces," Morse shares. "They soften spaces and furniture, to make rooms less abrasive and more warm and inviting."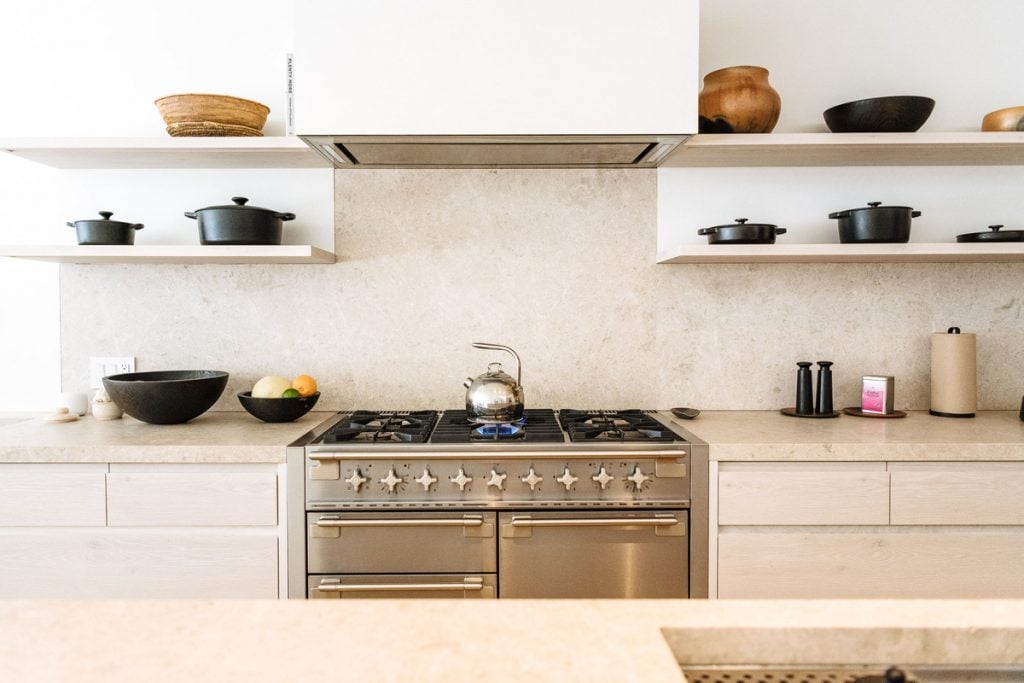 Out: Metal Hoods
One of the more specific trends designers are ready to kiss goodbye: metal hoods above stoves. Morse is far more in favor of aesthetically pleasing wood or plaster hoods.
"Metal tends to give a cold aesthetic and the trend is moving toward warmth," Morse adds.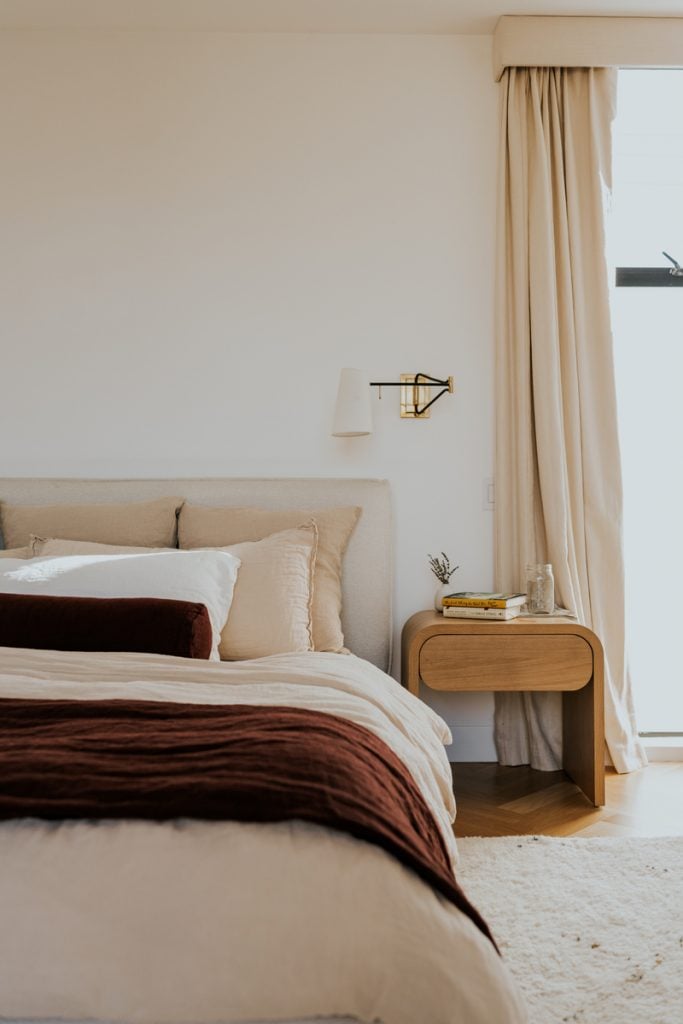 In: Depth and Layers
With comfort and an inviting atmosphere currently top of mind, rich, layered spaces are officially in.
"In 2023, I'm excited to see the use of more depth, saturated tones and lush textures coming into play" Hiemstra explains. "Wood is shifting from white oak to walnut, walls are being softened with limewash or plaster. They're interiors that can continue to be layered on over time—just as life layers on."