Elizabeth Van Lierde is the founder of The College Housewife and author of her debut book, Everyday Entertaining—your go-to guide with 110+ Instagram-worthy recipes for mains, apps, brunch, cocktails, desserts, and more. Today, the event planner, food lover, and hostess is sharing her small patio design tips along with before and after photos from a recent makeover. 
I think we can all agree that this summer more than ever we're excited to take any and all activities outdoors with friends and family. So, if you're lucky enough to have a small patio or outdoor space, take advantage of it! Even if it's tiny, there are some simple small patio design ideas and styling tips you can employ to maximize your outdoor square footage. Yes, it is possible to create a stylish space with limited square footage.
Don't believe me? Then keep reading to discover some of the decorating tips I leaned on to design this small patio space recently. You'll see from the before and after photos below how a few throw pillows, pendant lights, and textural materials can really transform any space.
Scroll on for my top six small patio design ideas and then shop the look: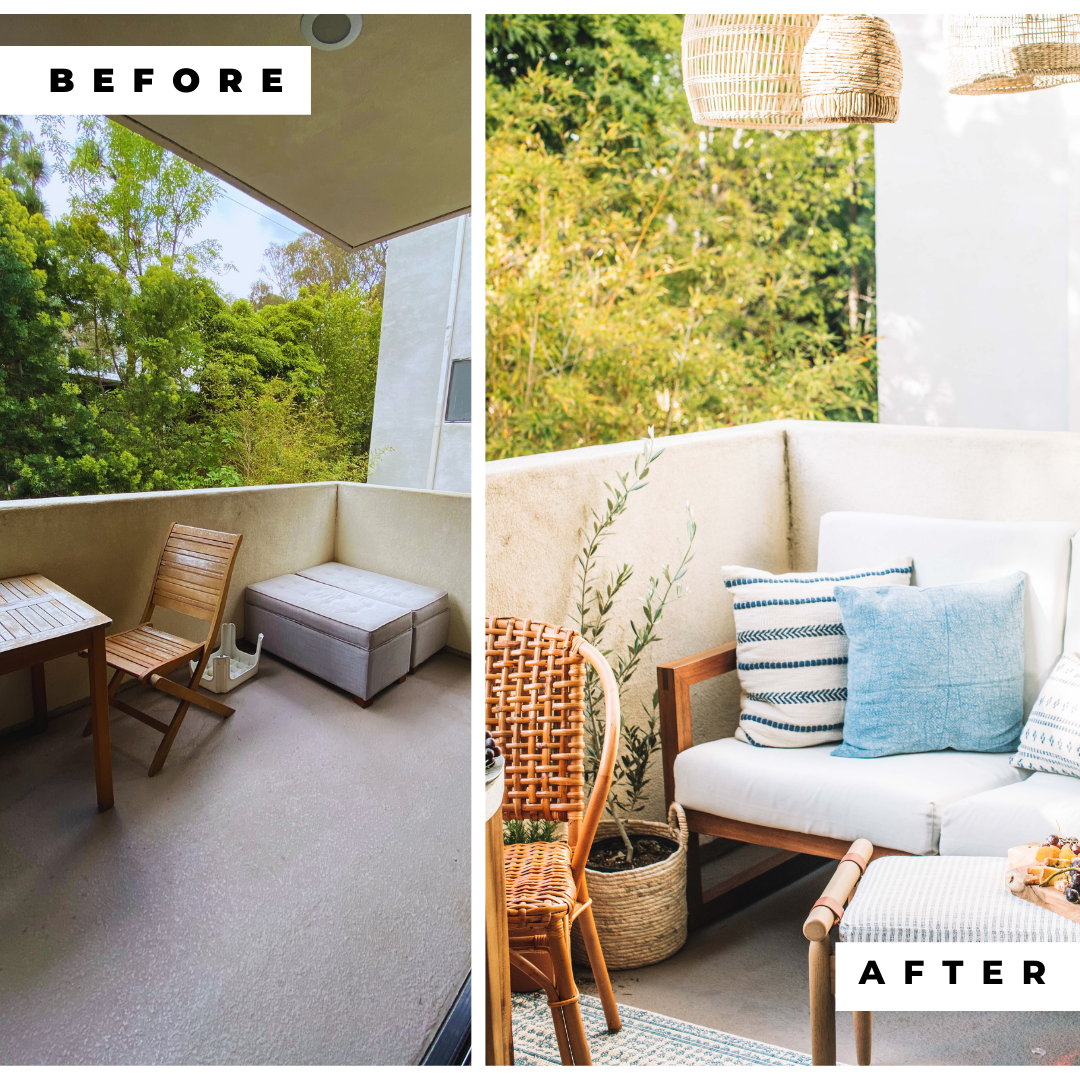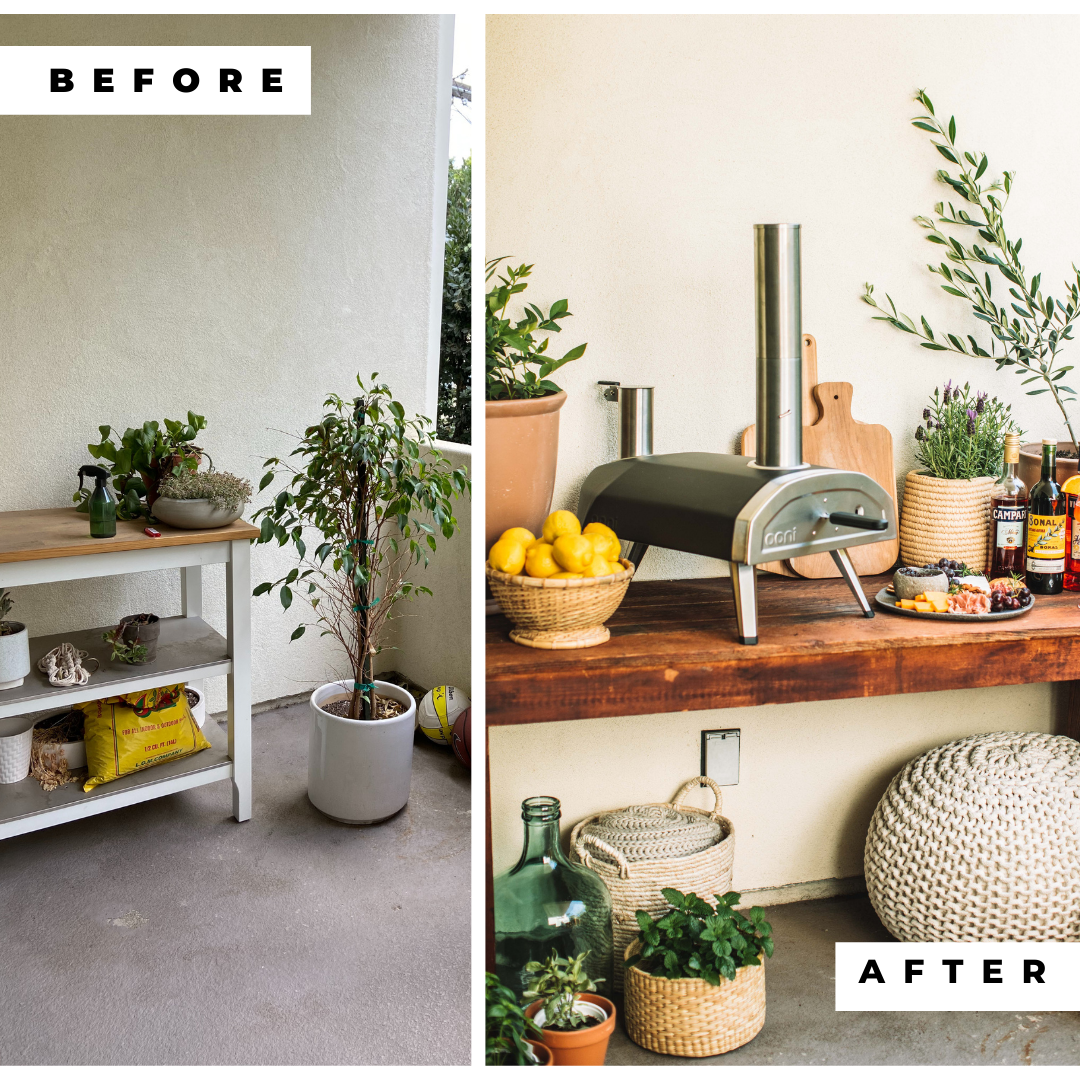 Tip 1: Survey Says!
Before you start designing, it's important to take a minute to reflect on how you'll use your patio space. Some people love a lounge area for an afternoon cocktail and others prefer a place to dine al fresco, or maybe you like a little bit of both?! Decide on your must-have features and start designing from there.

Tip 2: Create Zones
Creating zones in your space is especially important for small spaces. This will help your area to feel larger and more functional. I always like to opt for smaller furniture pieces rather than one large sofa or lounge chair. This will help give your patio zones a bit more variety.

Having a multi-functional outdoor patio can make you feel like you've gained an extra room and space for entertaining. I love making sure there's a small food serving table, a round bistro table with two chairs (and two extra if needed!), and a small love seat or comfy chair for overflow. Choose furniture pieces that can double up as other items, too like storage.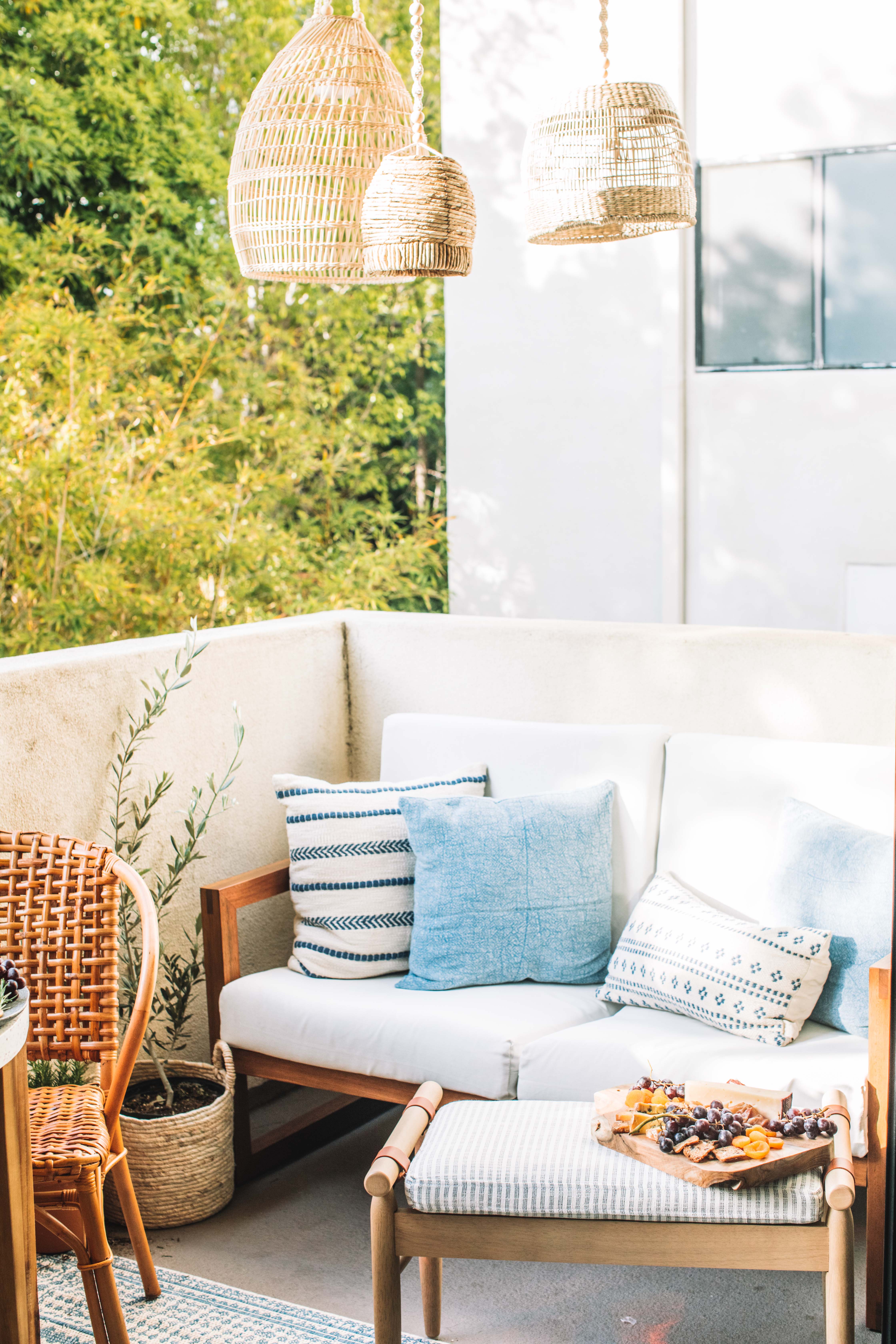 Tip 3: Use different Textures
It's time to ditch the cookie-cutter patio sets. When it comes to furniture pieces, don't feel like you need to match every wood grain or couch cushion. It's okay to switch it up! In fact, it will help to break up the space. If this seems challenging, stick to one overall color palette like teak browns or gray tones and weave in textures like rattan, cane, or even a metallic accent. I love using a mixture of indoor and outdoor furniture to make the space feel elevated.

Tip 4: Ground the area. 
Literally! An outdoor rug is a MUST. Adding a great throw rug will warm up the space and make it feel cohesive. A rug also adds an extra layer of coziness, personality and makes it feel like you've created an indoor space, outside.

Tip 5: Add Greenery
What's an outdoor space without a bit of greenery? If you have an apartment patio or balcony, plants can give it that garden-like feel we all crave outside. I like to opt for a variety of herbs like mint, rosemary, and lavender that can double for cocktail garnishes and add flavor to a variety of summer dishes.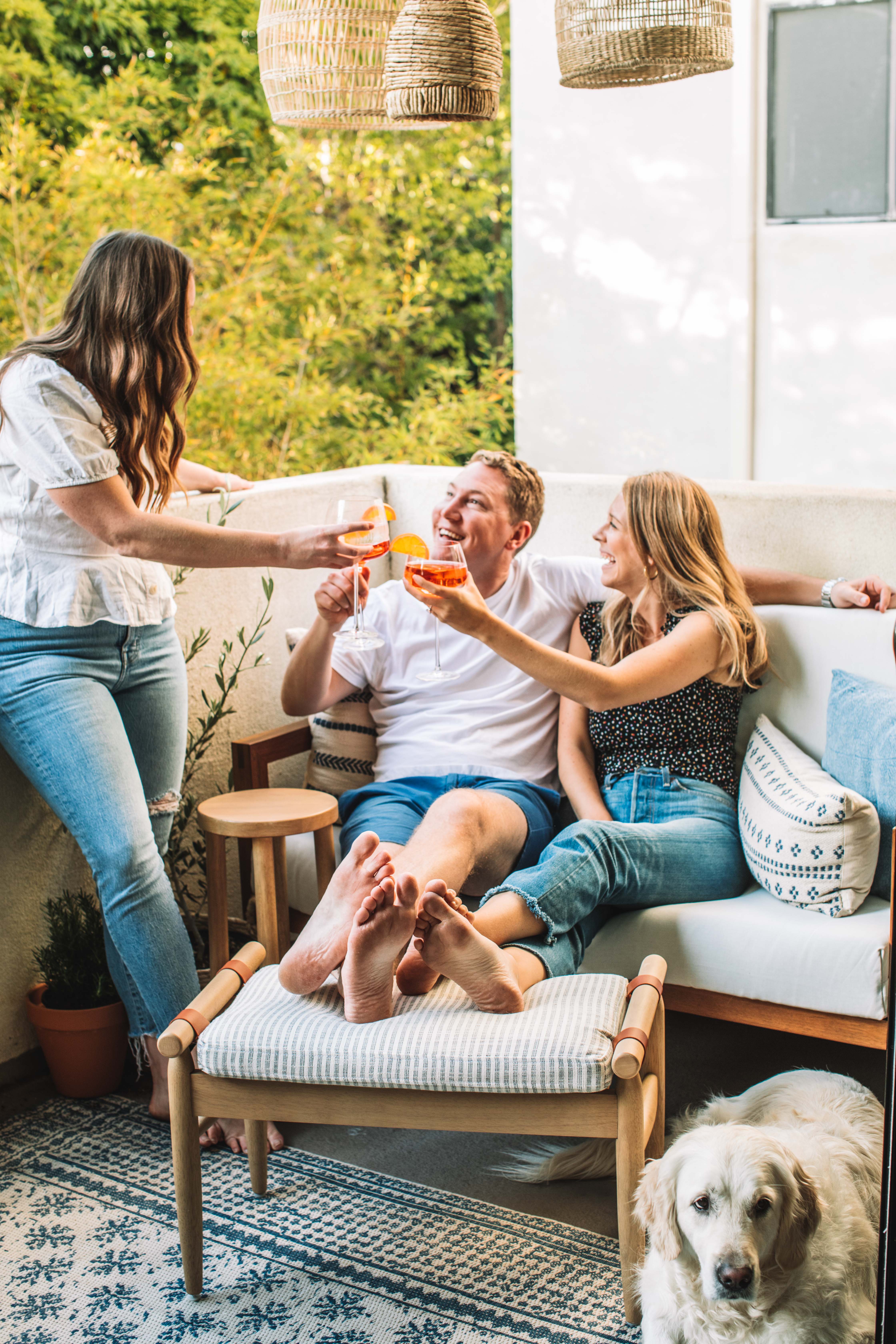 Tip 6: Create Personality
I love creating any space (indoor or outdoor) that has a bit of personality. You can add your own flair with throw pillow patterns, dishware, and lighting. If you want to take things to the next level consider items like an outdoor Bluetooth speaker or a wireless projector if you have a blank wall to use as the screen!
Shop My Favorite Small Patio Furniture: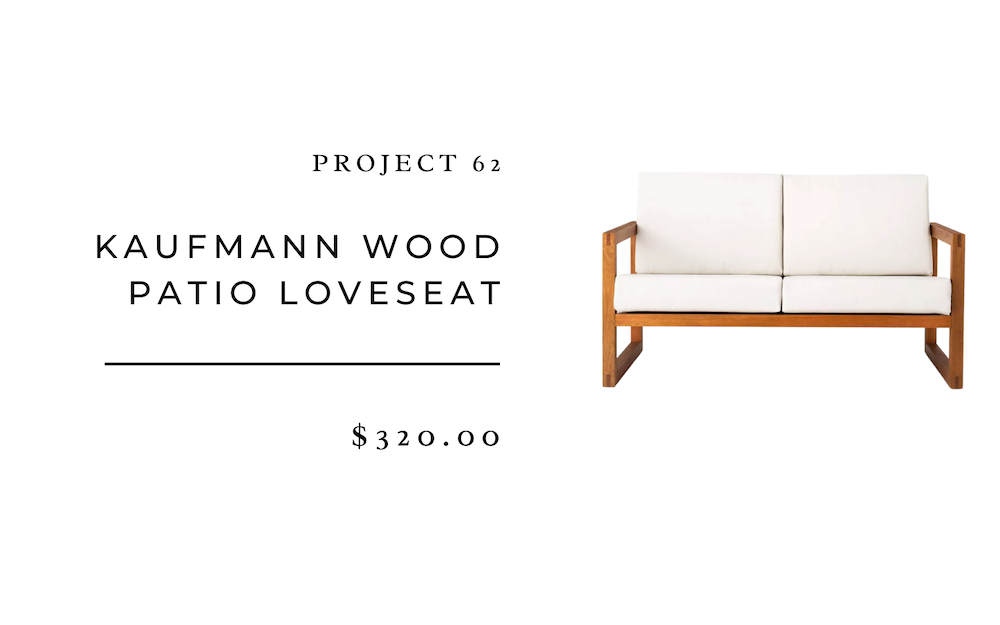 Project 62 Kaufmann Wood Patio Loveseat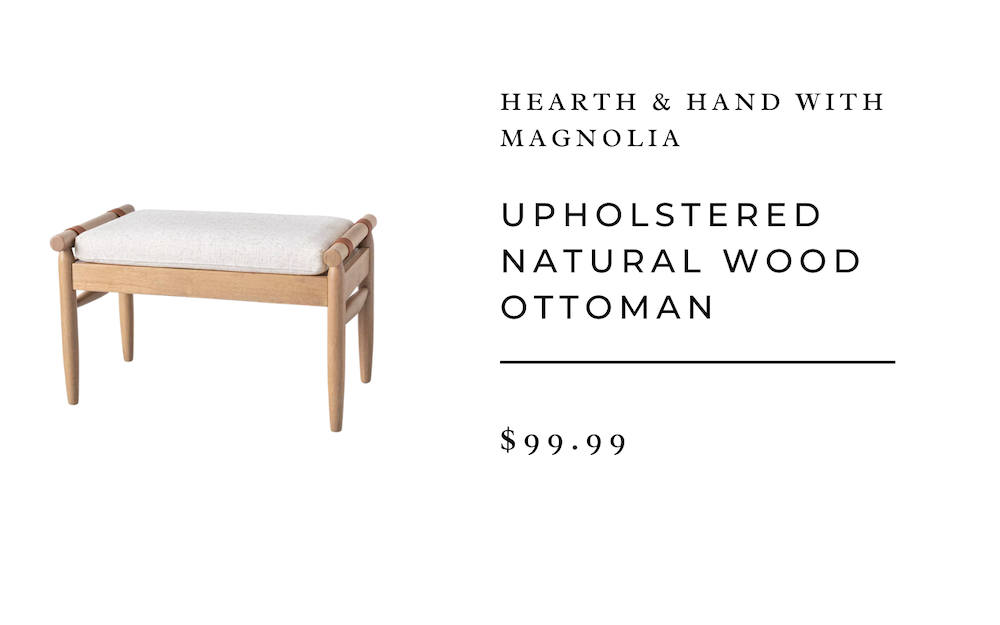 Hearth & Hand with Magnolia Upholstered Natural Wood Ottoman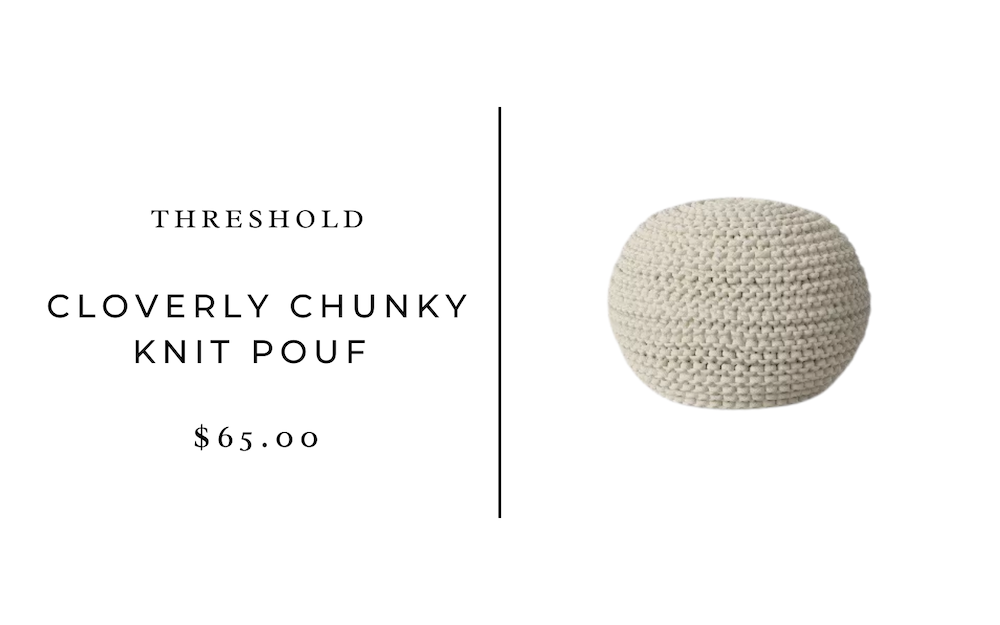 Threshold Cloverly Chunky Knit Poof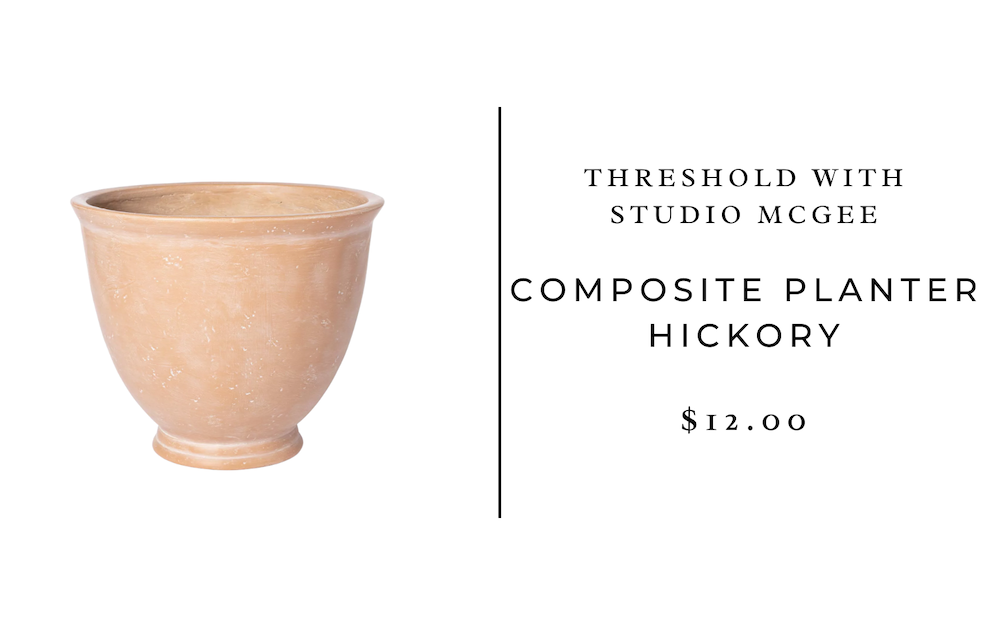 Threshold with Studio McGee Composite Planter Hickory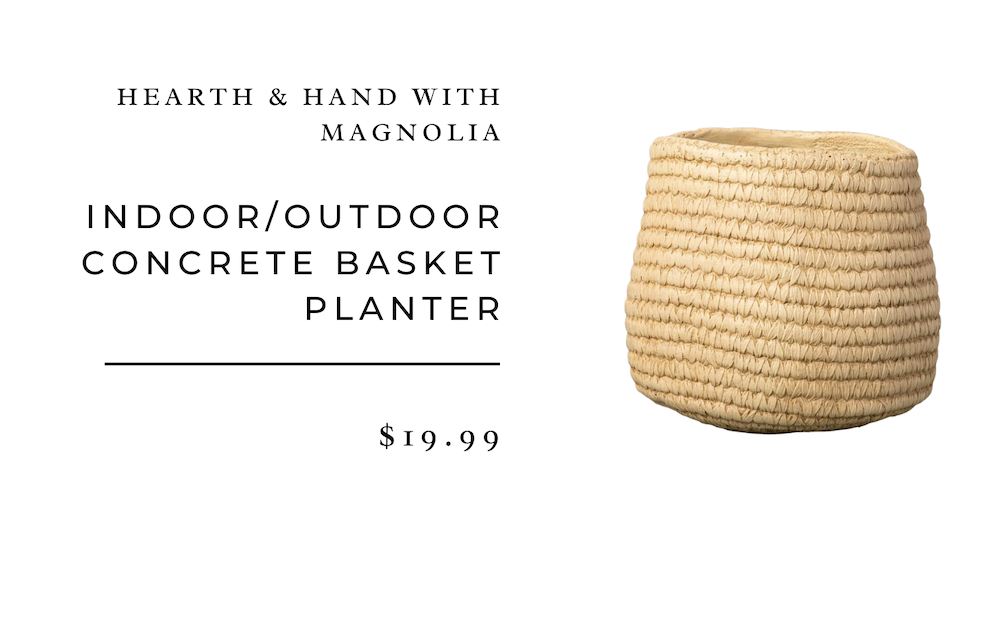 Indoor/Outdoor Concrete Basket Planter – Hearth & Hand™ with Magnolia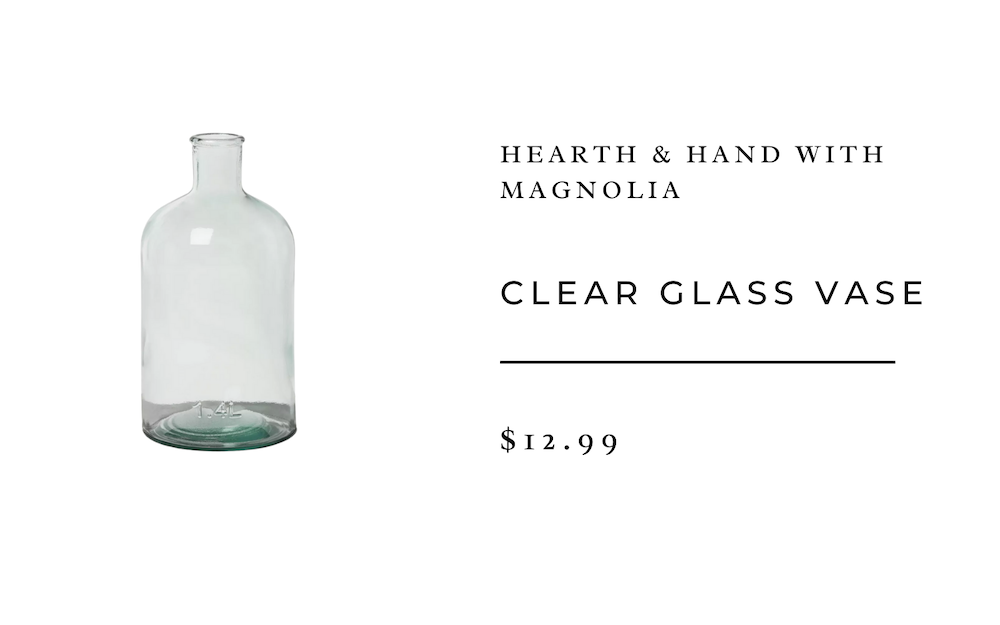 Clear Glass Vase – Hearth & Hand™ with Magnolia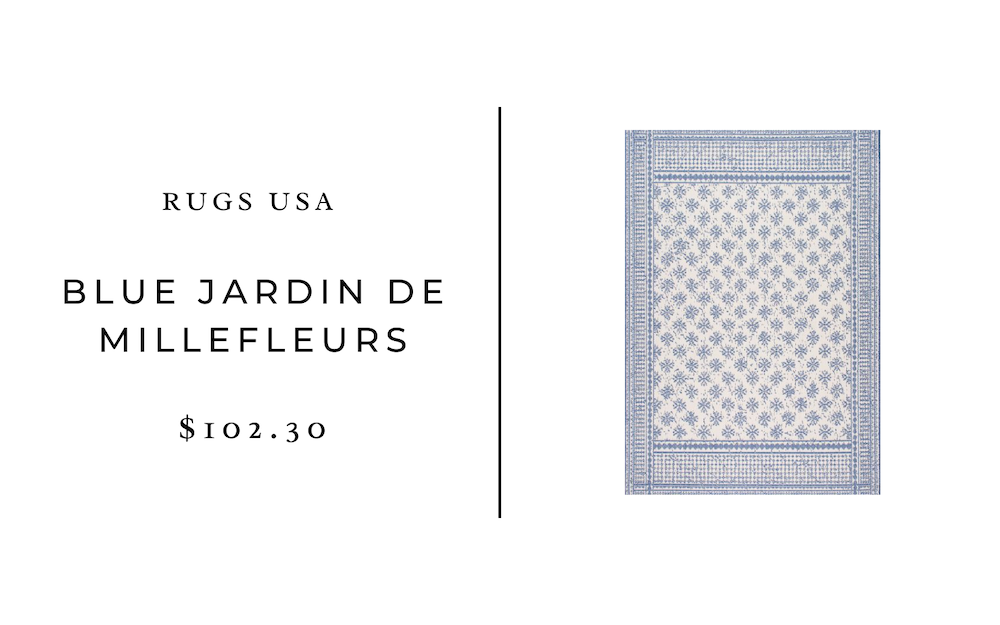 Blue Jardin De Millefleurs Indoor/Outdoor Area Rug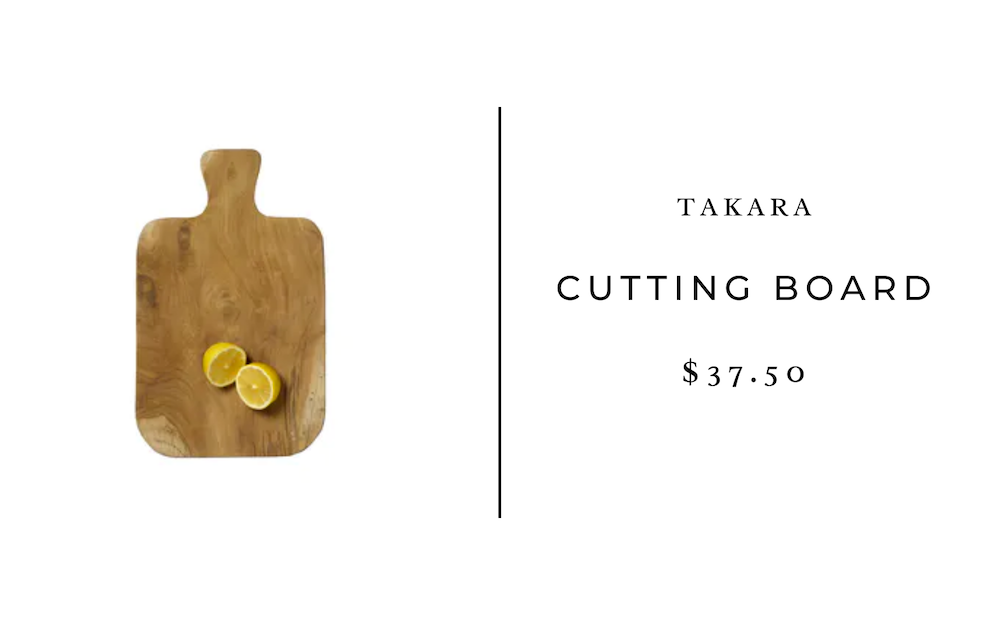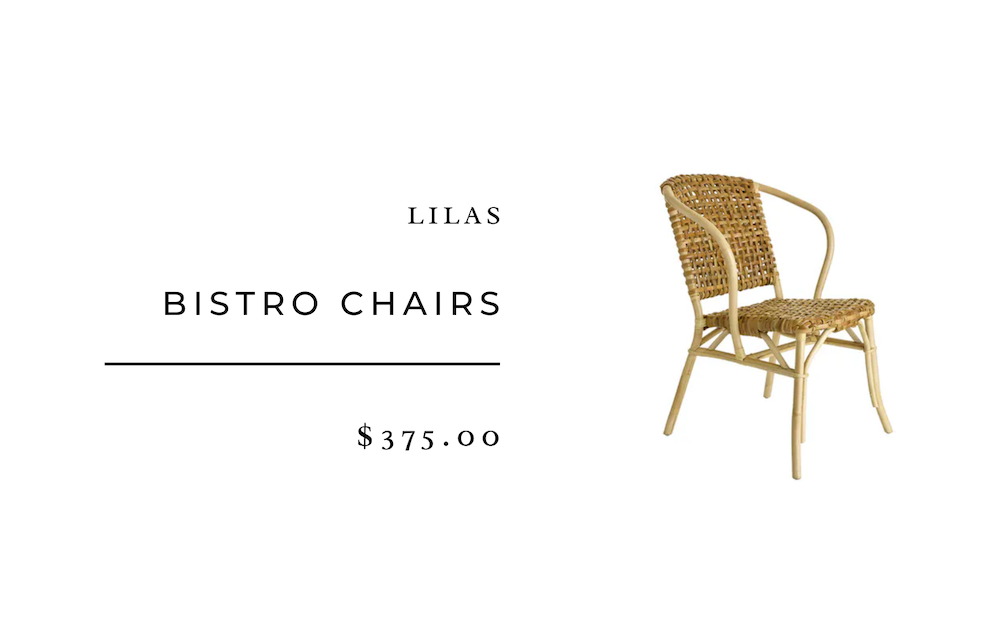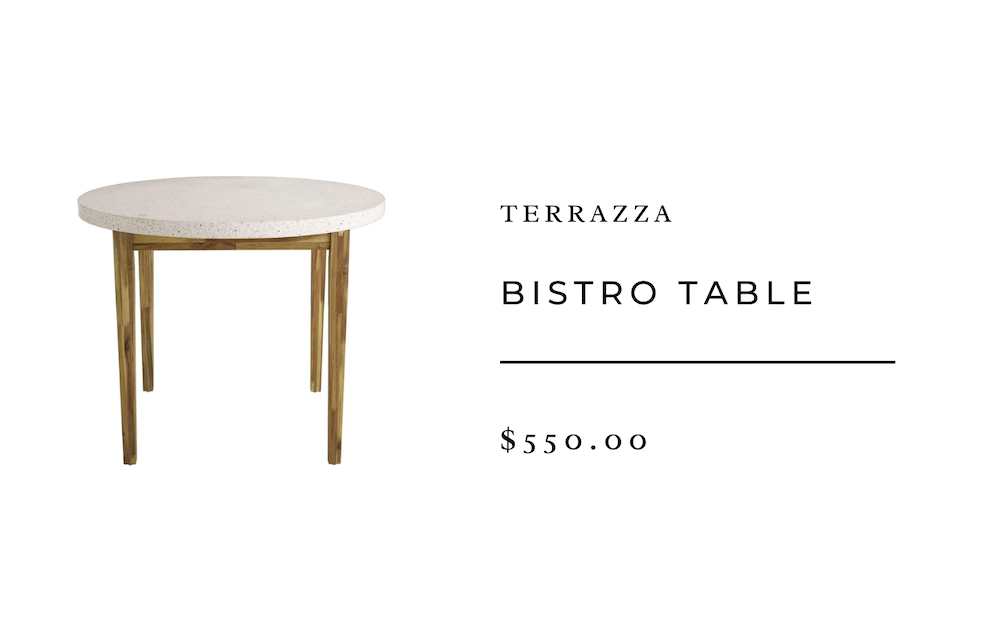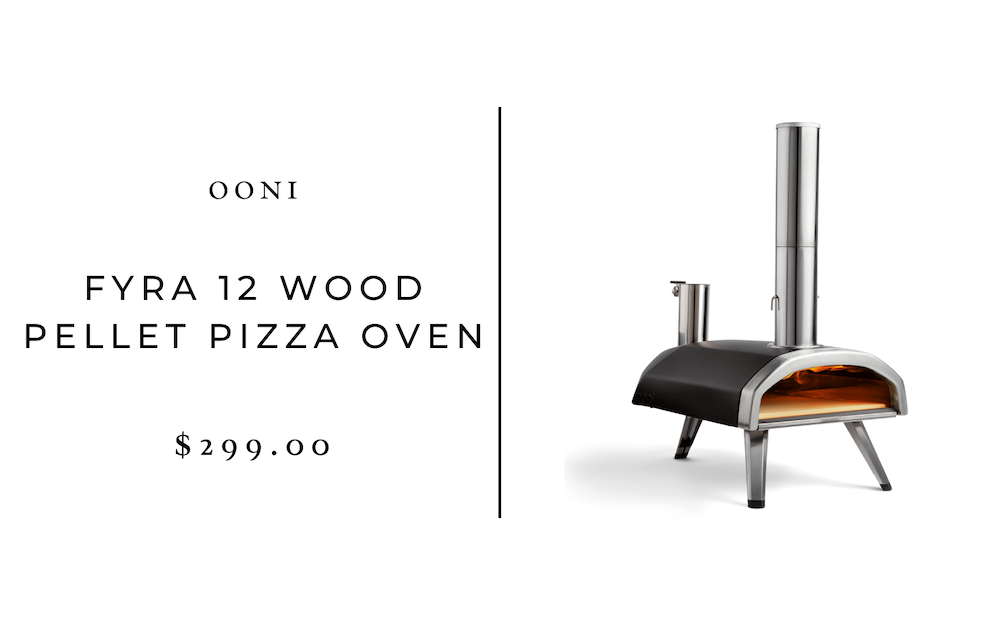 Ooni Fyra 12 Wood Pellet Pizza Oven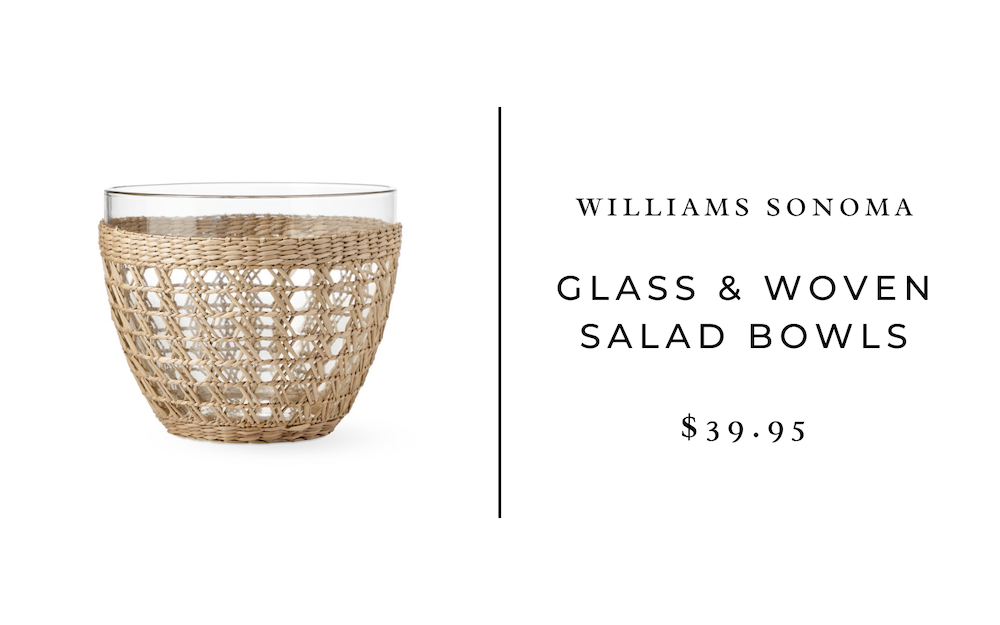 Williams Sonoma Glass & Woven Salad Bowls
Viski Raye Angled Amaro Spritz Crystal Glasses Set of 2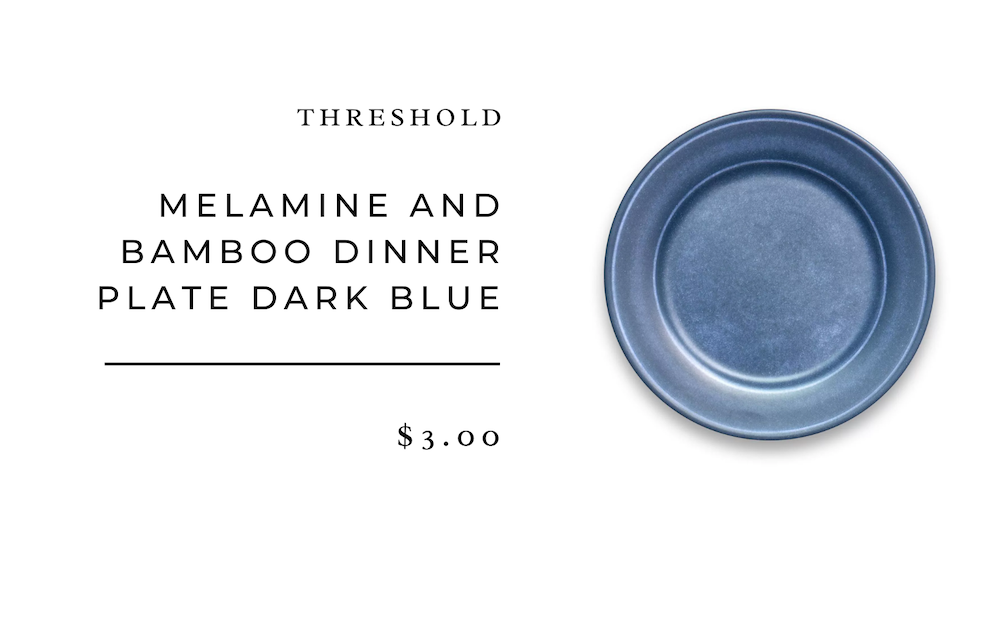 10.5″ Melamine and Bamboo Dinner Plate Dark Blue – Threshold™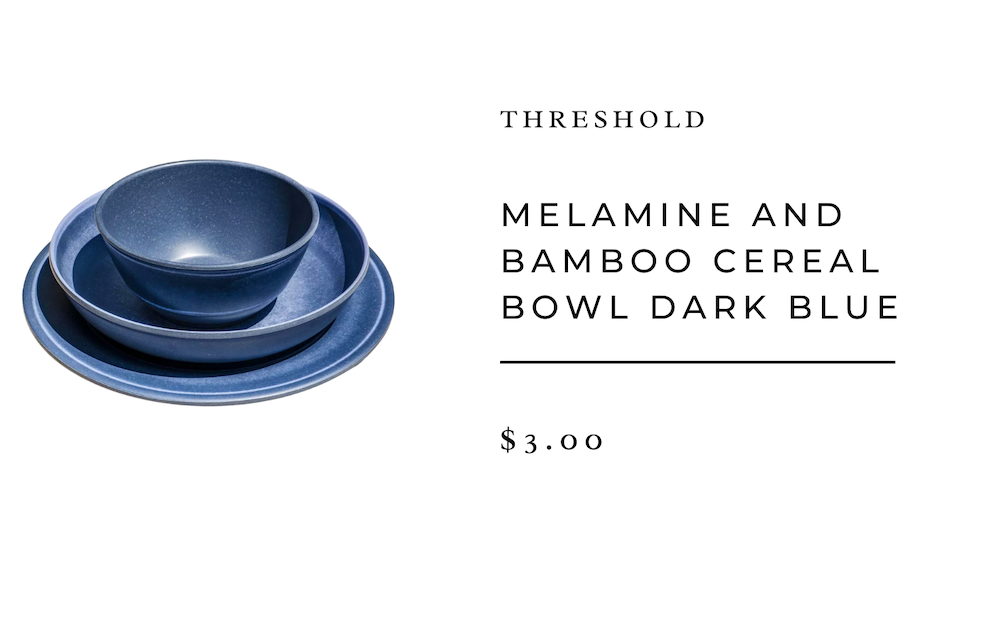 25oz Melamine and Bamboo Cereal Bowl Dark Blue – Threshold™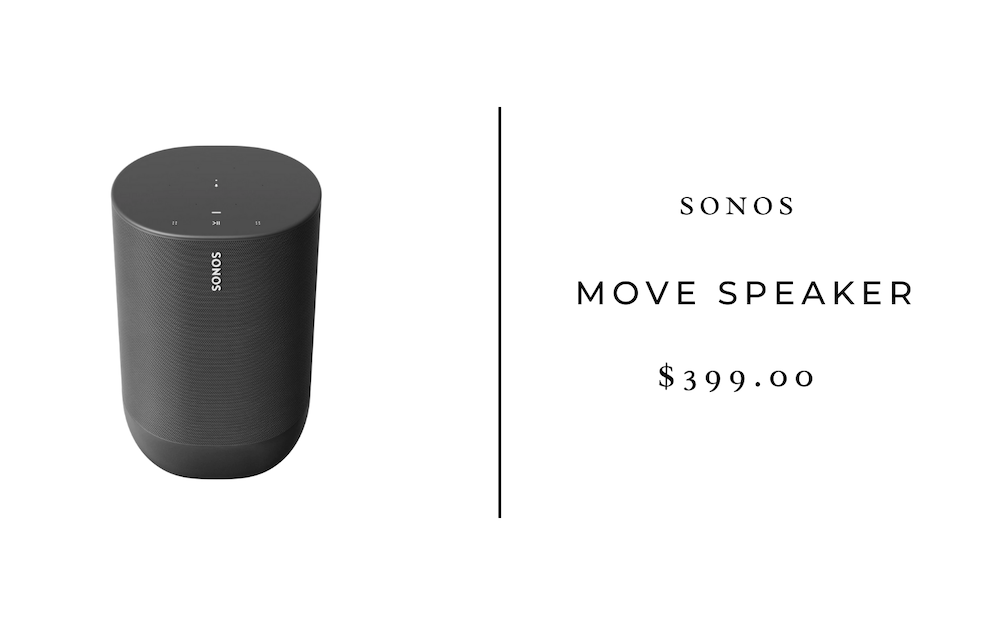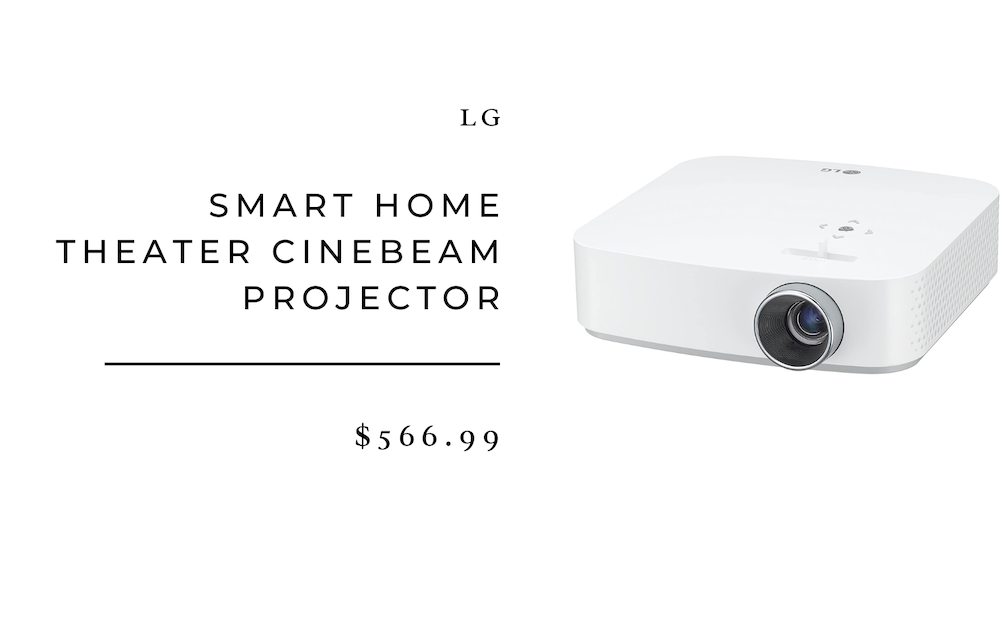 LG Portable Full HD LED Smart Home Theater Projector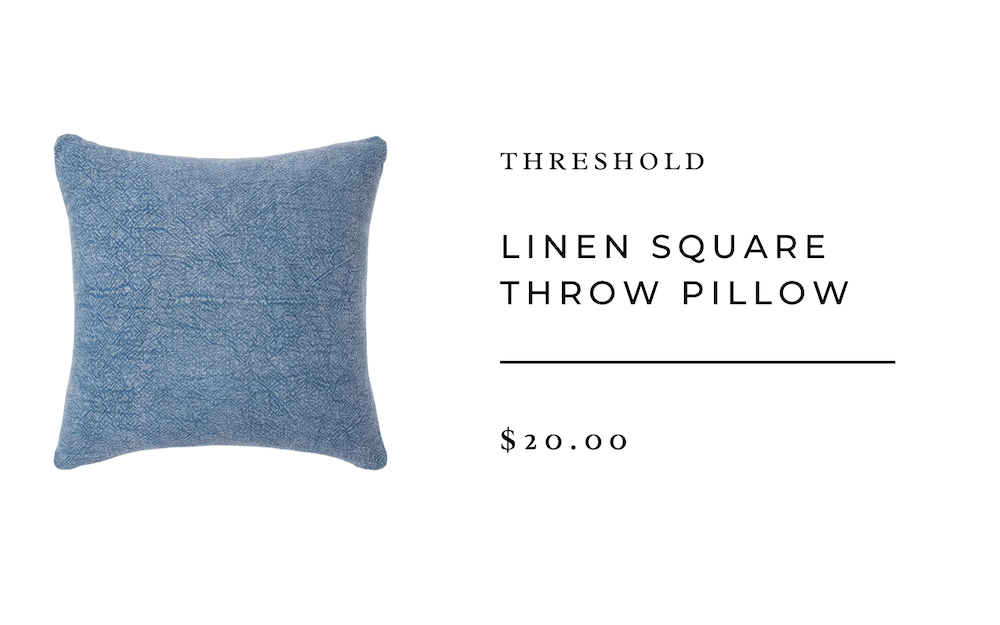 Linen Square Throw Pillow – Threshold™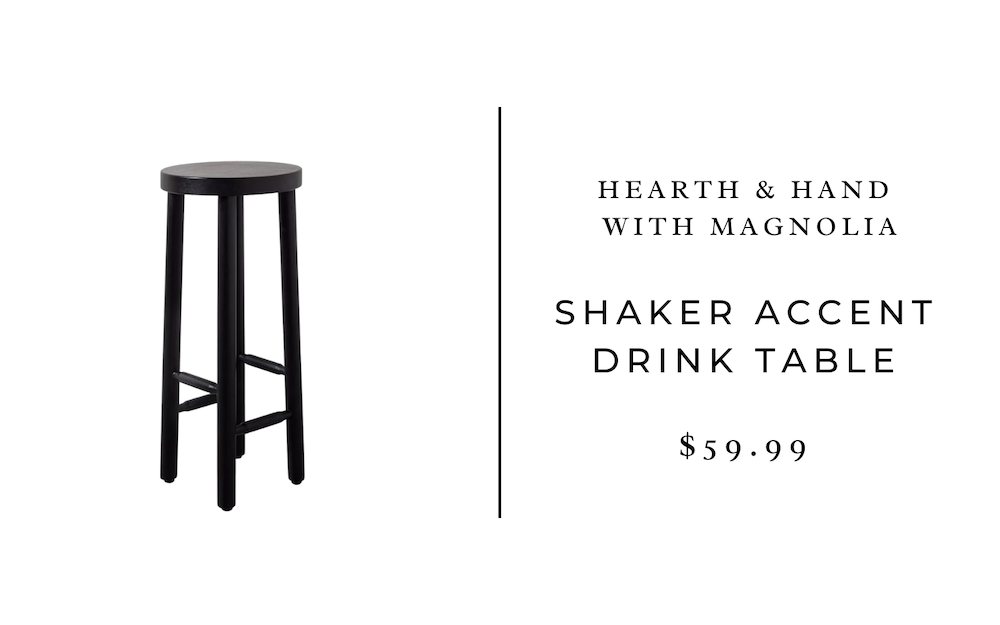 Shaker Accent Drink Table – Hearth & Hand™ with Magnolia
What are your top design tips for a small patio? Share them below.