It doesn't matter if it's a large, planned affair or a last-minute impromptu dash to the park with a blanket, cheap bottle of wine, and a slice of pizza—picnics are always delightful! Picnics can have specific themes, be elegant or super casual, and occasionally even involve a piñata or two. I love coming up with picnic menus, but over the years I've found that not all picnic foods are created equally. The best picnic recipes have to fit some criteria.
Yes, obvious things like chips, pretzels, and dips make sense. They're easy to pick up on the way out and are a breeze to transport and share among friends. But if you're looking to whip up some picnic magic, then you're going to want to make sure that your dishes can rise to the occasion. I am sure your ceviche recipe is to die for, but no one needs to be eating lukewarm raw fish on a hot summer day. A few years back I hauled a cast-iron skillet filled with berry cobbler to the park and you know what? It wasn't worth the effort. To this day, my sister still roasts my "bread and berry soup."
Luckily, we've got the brilliant Camille Styles at our disposal, who (thanks to her days in catering) knows exactly what picnic food is best. If there's anyone who knows exactly what a picnic needs, it's Camille.
2 of 18
The best picnic recipes all include the following:
Food that can be served at room temperature. Camille's catering days made it clear that a lot more food can be served at room temp than we might think. She points out that things like grains, roasted veggies, roast salmon, and chicken—all things we'd normally think of as hot dishes, work perfectly at room temperature as well.
Food that travels well. Camille recommends packing as much as possible into individual containers, this way food won't spill over into your tote bag or picnic basket. Grain salads and light summery pasta can be perfectly packed into containers like these for easy clean-up.
Food that won't get soggy. The key to this, according to Camille, is knowing what to pack separately and assemble on site. If you've made a leafy green salad, bring the dressing alongside it and toss it upon arrival. The same goes for sandwich ingredients. Camille usually brings the filling and bread and lets everyone assemble their own sandwich when they arrive.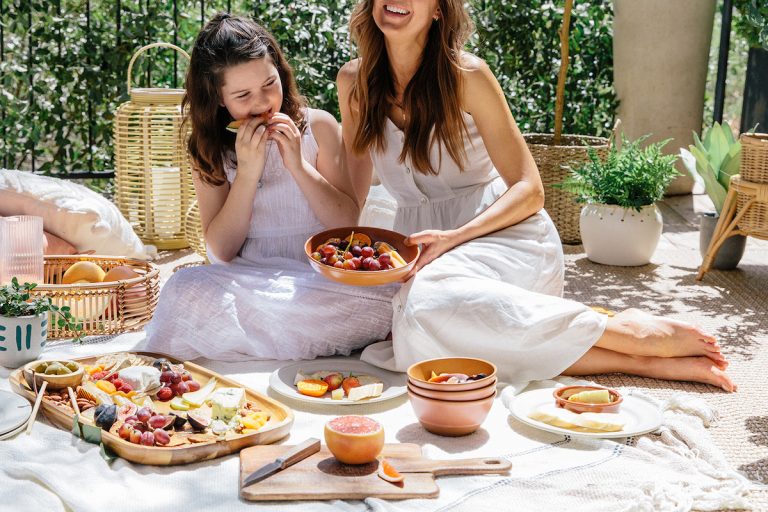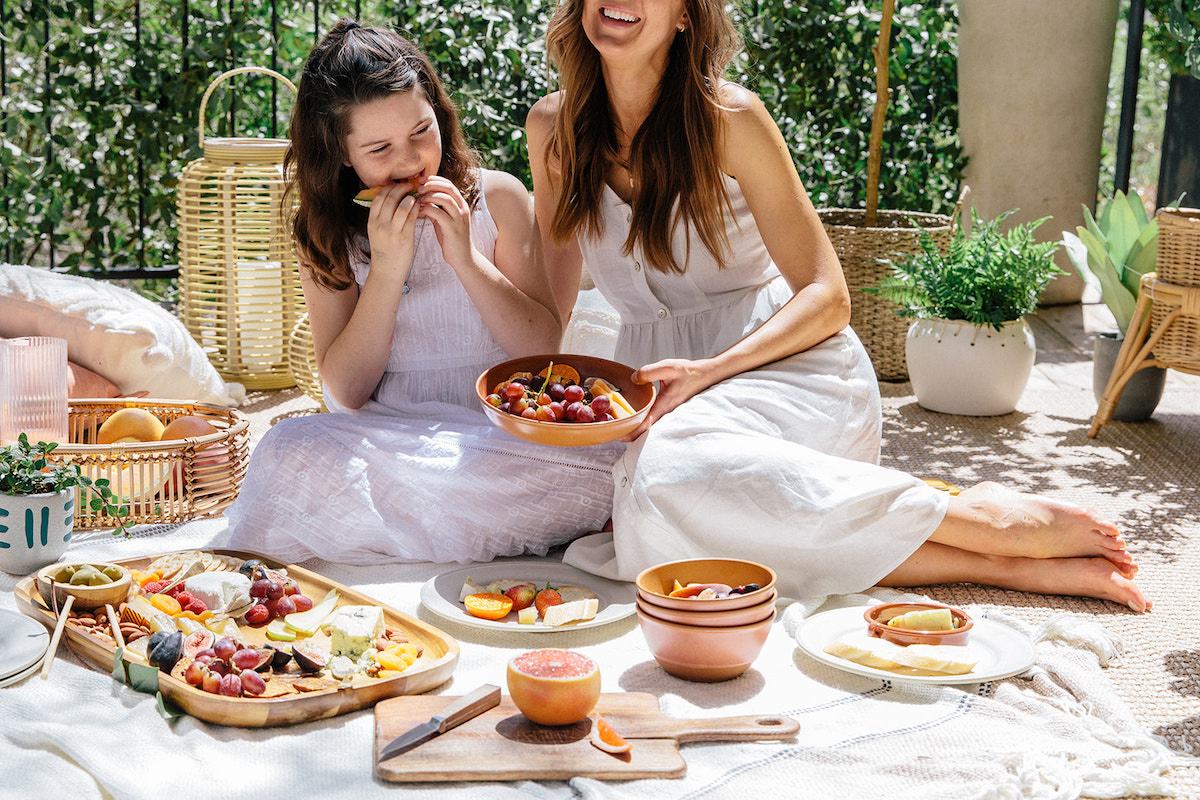 Keep reading for the best picnic recipes we could find!
Craving Mexican food but can't bring a full taco spread to the park? This street corn-inspired salad captures those delicious flavors with significantly less effort. It's easy to whip together and ultra-good.
I love this spin on a fruit salad with the addition of a dollop of yogurt. It's a sweet treat that's perfect on a hot day.
It doesn't get much better than these mouthwatering meatballs.
Give this childhood fave a grown-up makeover for your next picnic. They're quick and easy to make, transport, and share.
Refreshing and low-maintenance, you'll definitely want to add this sweet salad to your picnic rotation.
Not only is this pasta absolutely top-tier delicious, but it's also easy to transport in a large container and then shovel out onto people's plates. Veggies are easily swapped out with whatever you have on hand, and it is just as tasty room temp as it is warm.
Shareable sandwich bites? Count me all the way in. This take on a traditional Spanish sandwich is perfect for your next picnic.
Is any picnic complete without a chicken salad?
Get your veggies in with this hearty, delicious salad. It's guaranteed to be a crowd-pleaser.
Feeling ambitious? Assemble a cheese platter and wow your picnic pals. It's worth the effort and always a hit.
This no-bake dessert is also vegan, so those with dietary restrictions can also enjoy!
You can't have a picnic without a dip! This black bean salsa is refreshing, light, and super yummy. Bring your fave chips and enjoy.
If only I had considered hand pies before my ill-fated attempt at transporting a poorly-set cobbler! This recipe looks divine and is the perfect park dessert.
This dish can easily be eaten warm, but it shines when it's nice and cold, so pop it in the cooler for an unexpectedly delightful picnic treat.
Healthy, crunchy, and saucy—this salad is a picnic dream!