As a self-pronounced mashed potato connoisseur, the idea of cauliflower mashed potatoes did not originally excite me. How could they possibly live up to the real thing? This recipe for faux parmesan cauliflower mashed potatoes from chef and author, Helene Henderson's new cookbook, Malibu Farm Sunrise to Sunset, alleviated all of my doubts. Not only do they look like cheesy mashed potatoes, they taste like them, too. I have tried cauliflower mash after cauliflower mash, and no other recipe has the authentic potato flavor that this has.
"I live for broccoli mash, which is half broccoli and half potatoes, but this cauliflower dish is a total smash with no potatoes," says Henderson. "It can easily be made in advance and just popped in the oven before serving. I like to keep the color of this mash really white so it resembles potatoes, so I boil the cauliflower, but you can also roast it, which will make the mash sweeter."
This recipe was part of the menu at our Malibu Farm Dinner Party at Helene's house. Get the other recipes and read the full story here! And scroll on for the recipe card to these incredible faux parmesan cauliflower mashed potatoes…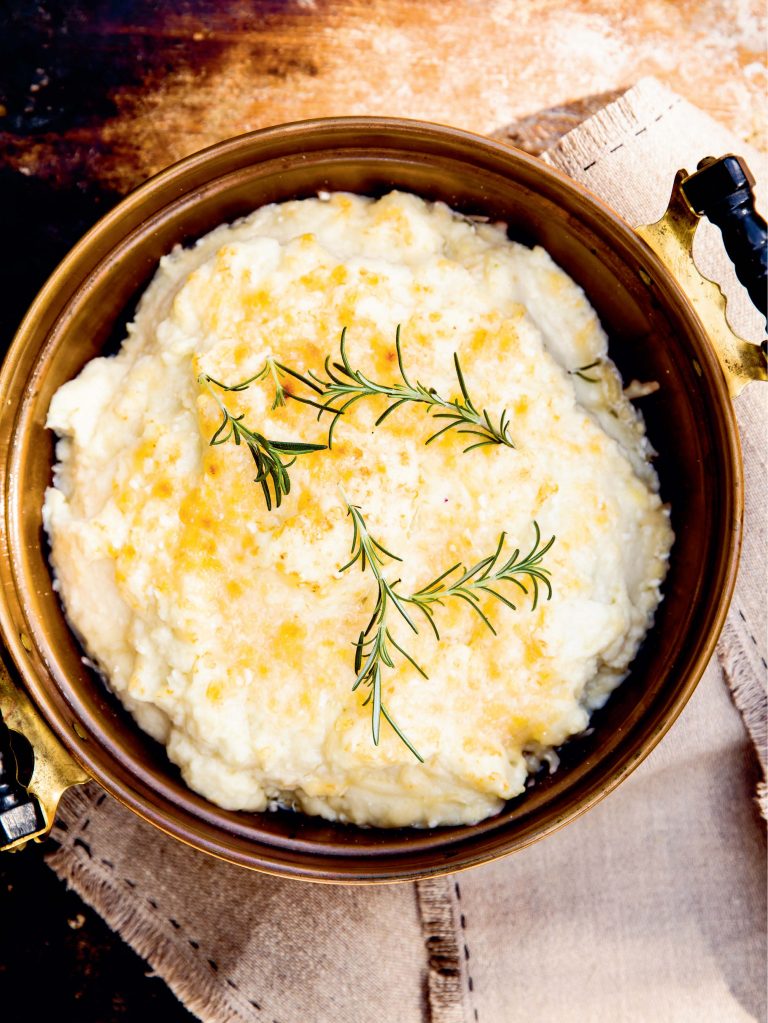 Reprinted from Malibu Farm Sunrise to Sunset by Helene Henderson. Copyright © 2021 by Helene Henderson. Published by Clarkson Potter, an imprint of Random House, a division of Penguin Random House LLC. Photographs copyright © 2021 by Erin Kunkel.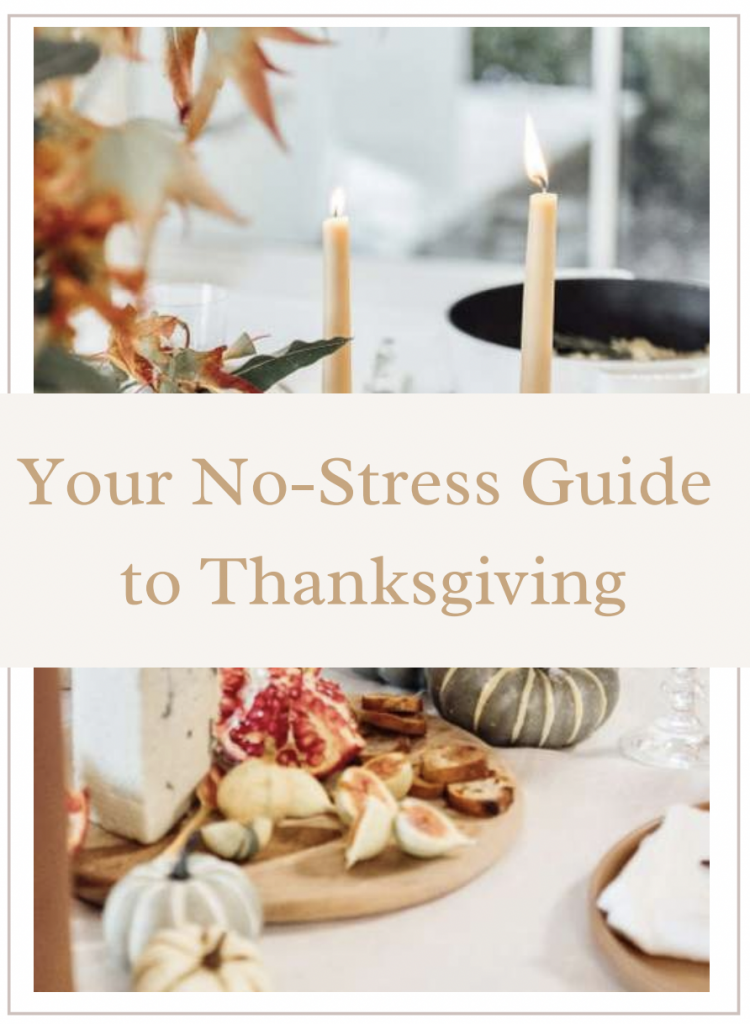 Subscribe
Free Guide to Thanksgiving
Sign up to receive a FREE E-BOOK with exclusive timelines, tips, recipes, playlists, place cards and everything you need for your Thanksgiving gathering.
Thanks for Signing Up!
Oops!
Looks like you're already signed up or your email address is invalid.
Oops!
Looks like you unsubscribed before click here to resubscribe.
Categories
gluten-free, vegetarian
---
Ingredients
Salt to taste
1 head cauliflower, chopped (about 5 cups)
2 tablespoons salted butter
¼ cup crème fraiche (see Note)
5 tablespoons grated Parmesan cheese
2 tablespoons olive oil
3 garlic cloves, sliced thin
1 tablespoon chopped fresh rosemary
---
Instructions
Preheat the oven to 450°F.
Bring a large pot of salted water to a boil, add the cauliflower, and boil until it is just soft, 5 to 8 minutes. Not super soft, not falling-apart mushy, just soft. Drain it well and add it to a food processor, along with the butter, crème fraîche, and 2 tablespoons of the Parmesan cheese. Process until smooth. Season with 2 teaspoons salt or to taste.
Warm the oil in a small skillet over medium heat, add the garlic, and sauté until it is just browned, about 2 minutes. Be careful not to burn it. Stir the garlic and the oil into the cauliflower mash. Transfer the mash to an ovenproof serving dish and sprinkle the remaining 3 tablespoons Parmesan cheese on top, along with the rosemary. The mash can be made to this point 1 day in advance and kept in the fridge.
Bake the mash in the oven until it is warm throughout and brown and crispy on top, yum yum. How long will this take? If you are making it fresh and the mash is still warm, it will take only 5 to 8 minutes to brown the top. But if the mash has been chilled overnight, it will take 12 to 15 minutes. It is done when it is warm and brown and crispy!
NOTE: What is the difference between crème fraîche and sour cream? Crème fraîche has a higher fat content. Relax, that's a good thing: its fat content makes crème fraîche more suitable for heating, as it is less likely to separate. So use crème fraîche for hot or cold applications and sour cream for cold.