Who else is planning to spend as much time outside as possible this summer? Whether it's setting up my WFH office on the back porch, bringing my yoga mat to the park, or incorporating grilling into my meals, I love finding little ways to take advantage of nature. Not only does grilling get me outside, but it means guests are always welcome too. Instead of being tucked away in the kitchen, I can be part of the party, sipping on a glass of chilled rosé and enjoying good conversations. Not to mention the heavenly scent of charred food that just screams summer. Though I'm no grilling expert (in fact, grilling most types of meat still intimidates me), I have found some easy outdoor grilling recipes that make me feel like a pro. Read on to discover 15 of my favorites.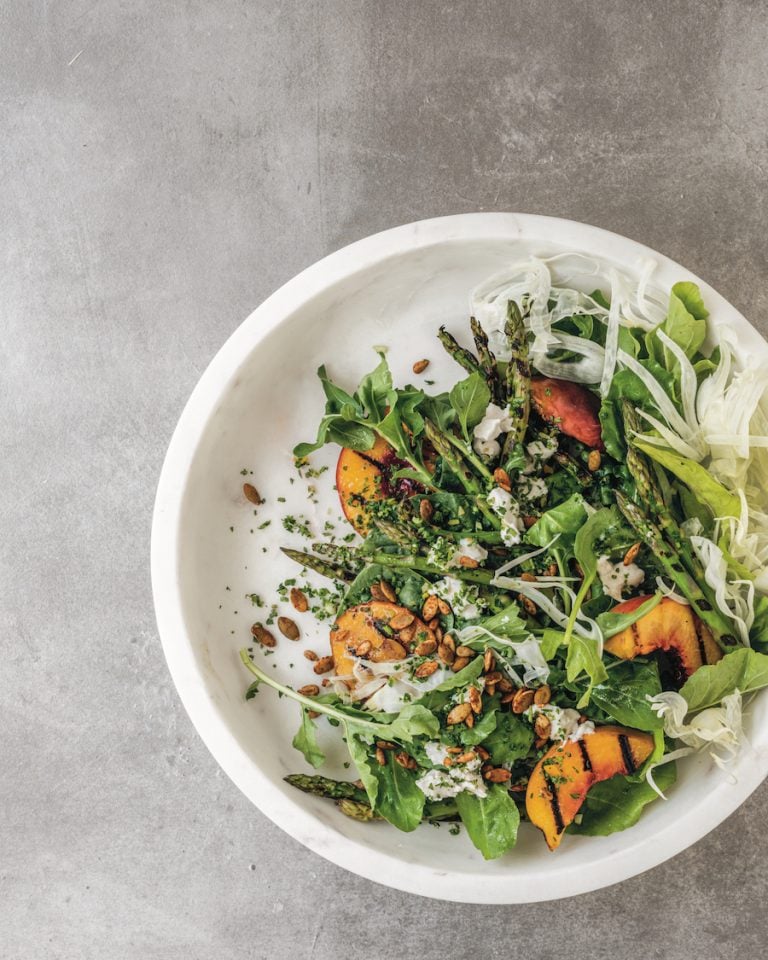 There are a few components to this salad, so Camille recommends that you feel free to make them all, or simplify the recipe to suit your taste and how much time you want to give it. She also notes that the goji chipotle dressing is a good one to double and keep in the fridge all week—ditto with the spicy pepitas which she stores in the freezer (though you can also just throw in a handful of toasted pumpkin seeds.)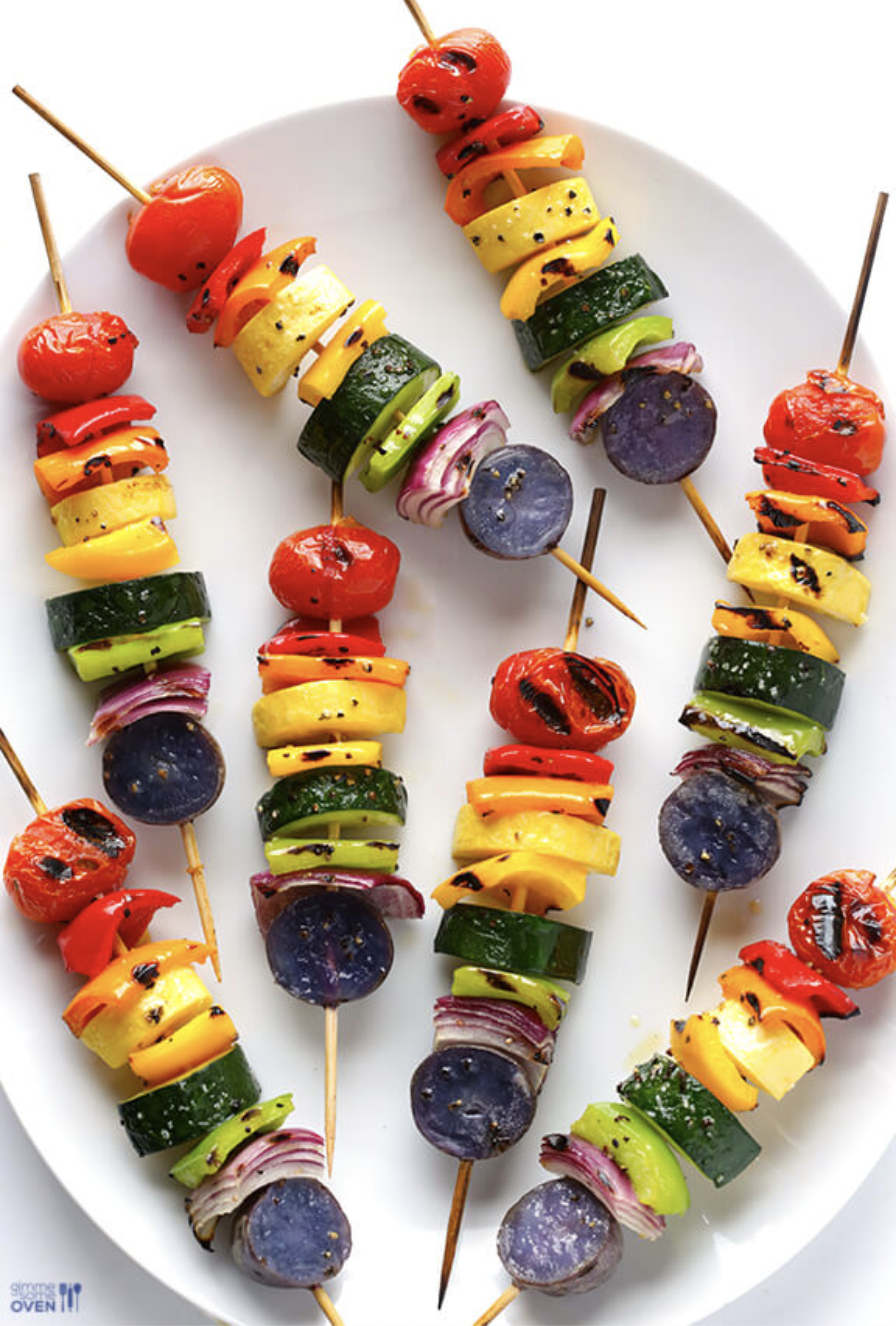 As far as easy outdoor grill recipes go, this one is arguably the easiest. I love the gorgeous color that using tons of veggies adds, but you can really just use whatever you have on hand and they will be equally delicious. 

Sweet potato fries are my favorite side dish, and these wedges with chimichurri are no exception. I love how Camille lightly flattens the wedges on the grill to make them all the more crunchy and charred. Plus, this "shortcut" chimichurri is definitely a recipe to save.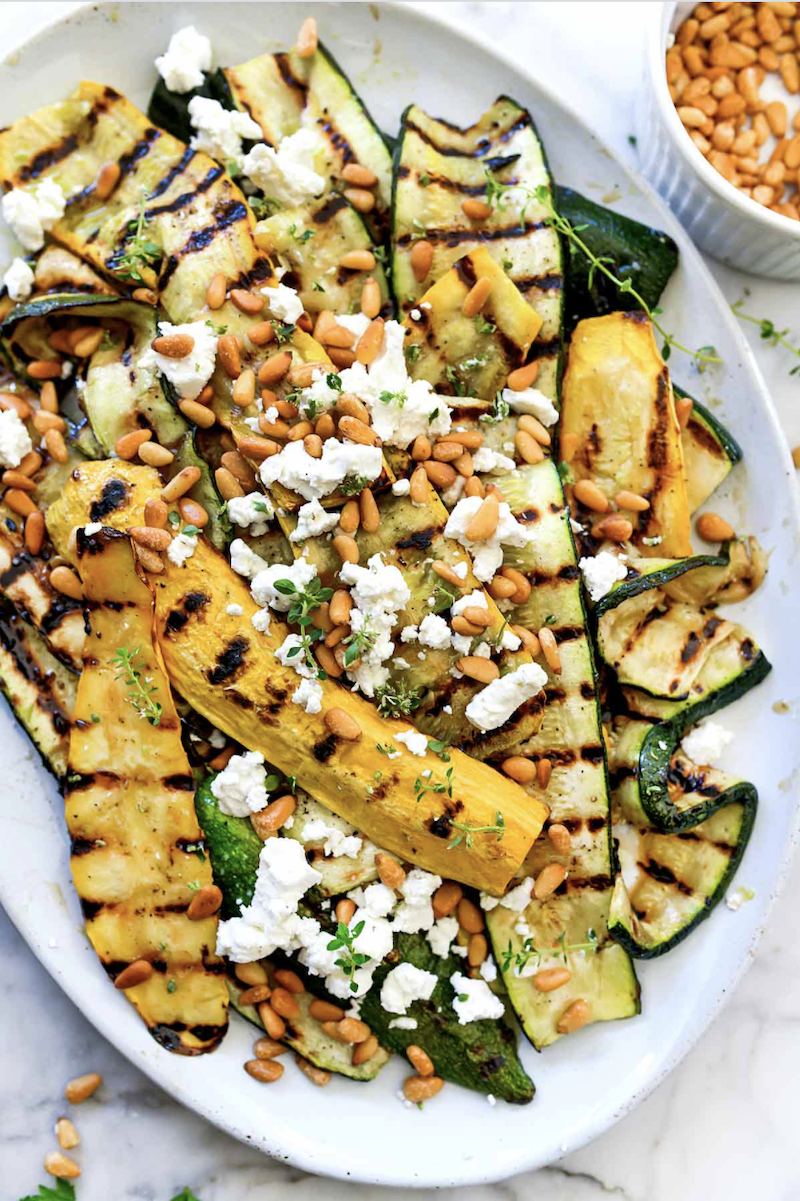 Zucchini and goat cheese have always been some of my favorite foods, and this recipe combines them in the most perfect way. It's the perfect recipe to make when you want to utilize your outdoor grill, but want to keep things light and meatless. 
If I'm being honest, grilled peaches used to freak me out. Something about hot fruit didn't sit right with me, but this easy grill recipe changed my mind. Camille describes it best: "Grilled peaches are beautiful. They're delicious. They require practically no prep beforehand, and everyone who sticks around for dessert can jump in and help with the slicing and grilling process together."

Have you ever had grilled pizza? If you haven't, I beg you to fire up the grill and try this recipe right now. If you aren't into lamb, you can use the technique of these easy outdoor grill recipes with any of your favorite pizza toppings. 

When Camille grills these for dinner, she usually makes double the amount of chicken she'll need, so the next day for lunch she can just add the veggies, char the corn tortillas over the stove, and savor them all over again. Ditto on the veggies—she usually preps them in advance, throws them in containers in the fridge for kids to snack on, and saves the rest for these tacos.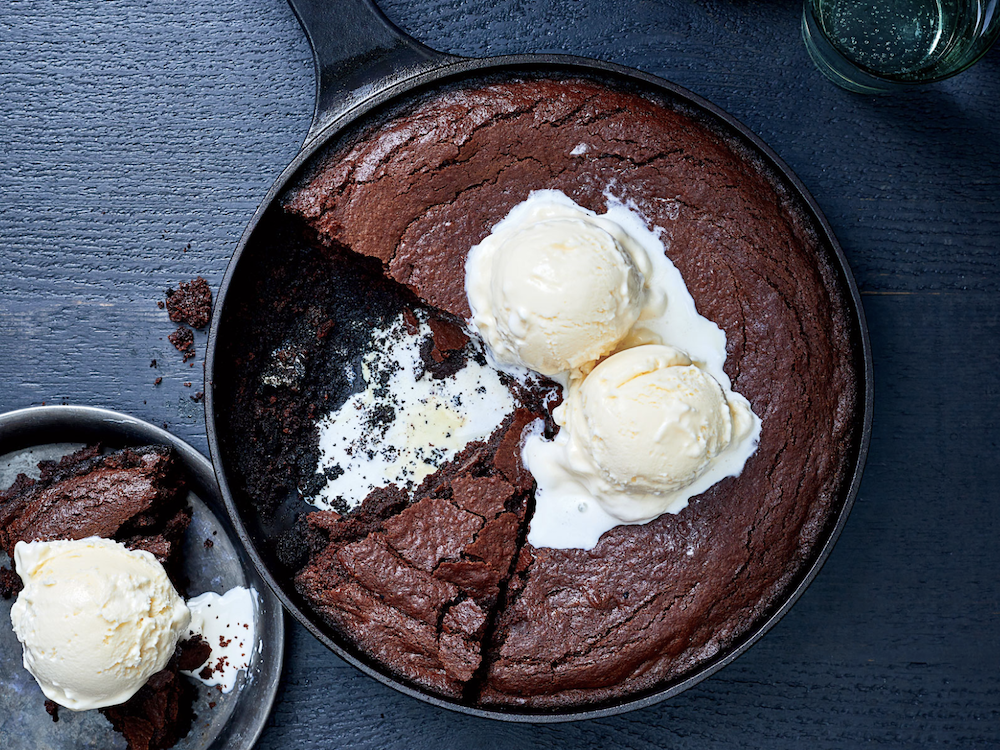 Easy outdoor grill recipes don't only have to be about the main course. These skillet brownies will take any summer gathering over the edge and impress all of your guests with this unique way to use a grill.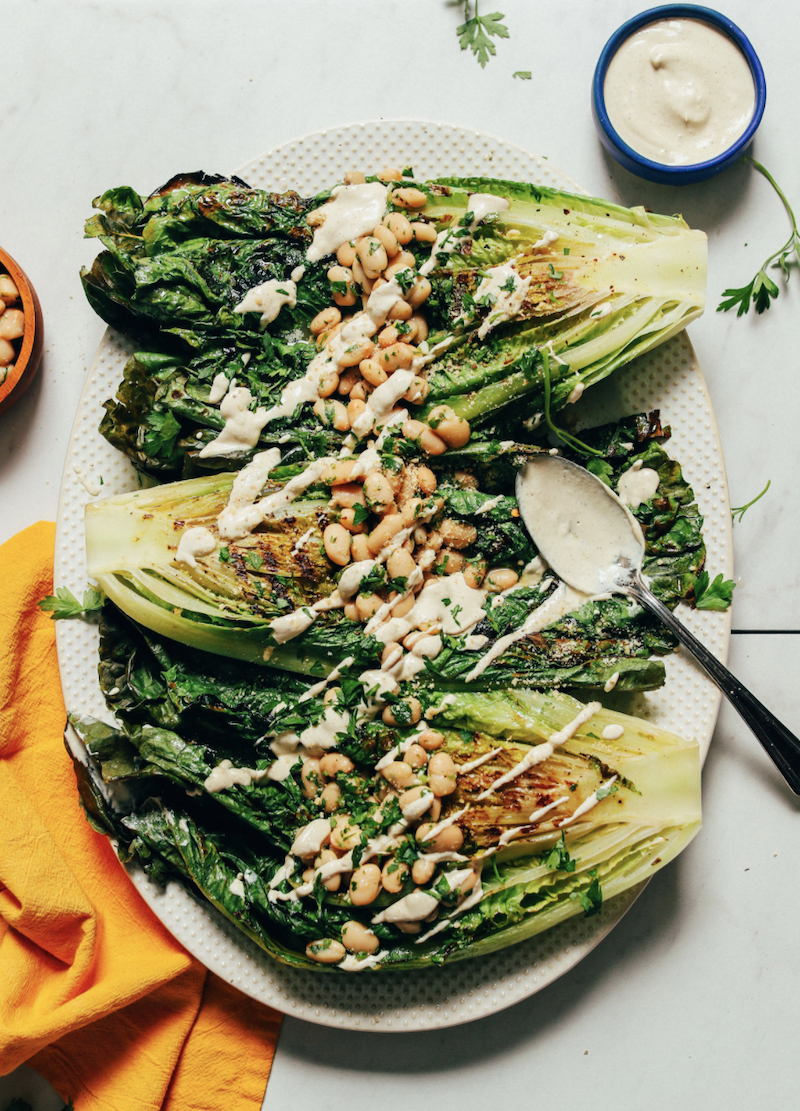 Similar to my wariness about hot fruit, hot lettuce has never sat right with me… That is until I tried this Grilled Caesar Salad. The smoky flavor takes this beloved classic to the next level.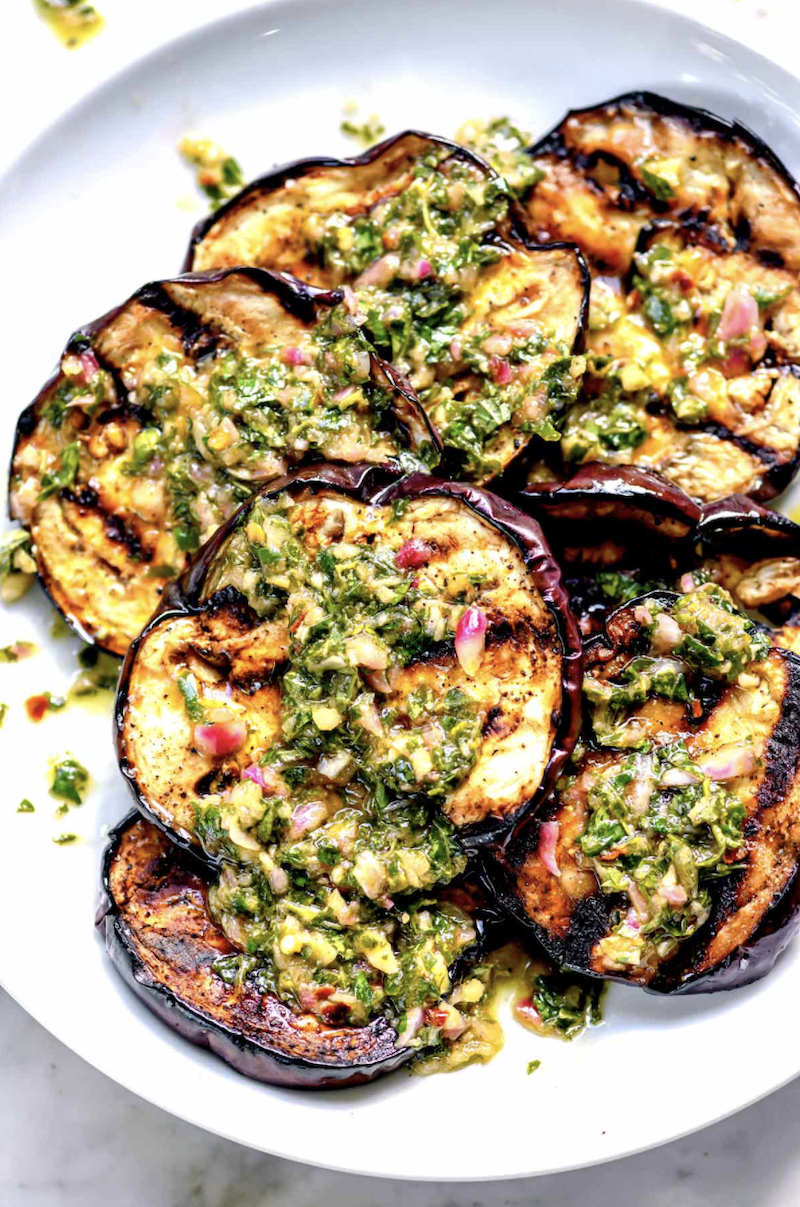 This recipe is another amazing use of chimichurri (you can cheat with the "shortcut" chimichurri I mentioned before). Sure, this grilled eggplant and chimichurri dish could easily work as a side dish but it is so delicious it can absolutely stand on its own as the main dish.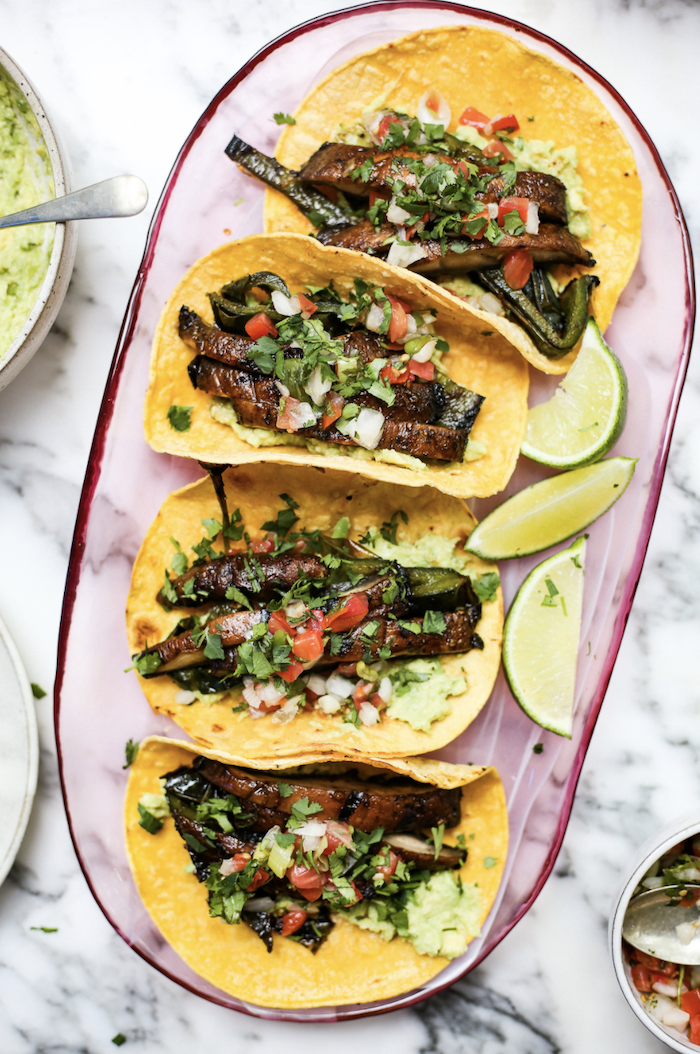 Everyone loves a good vegan taco, but these are something else. This recipe marinades the portobellos the same way that the chef marinades her flank steak, making them burst with flavor. The grilled bell peppers and warm tortillas complete this meal with a *chef's kiss*.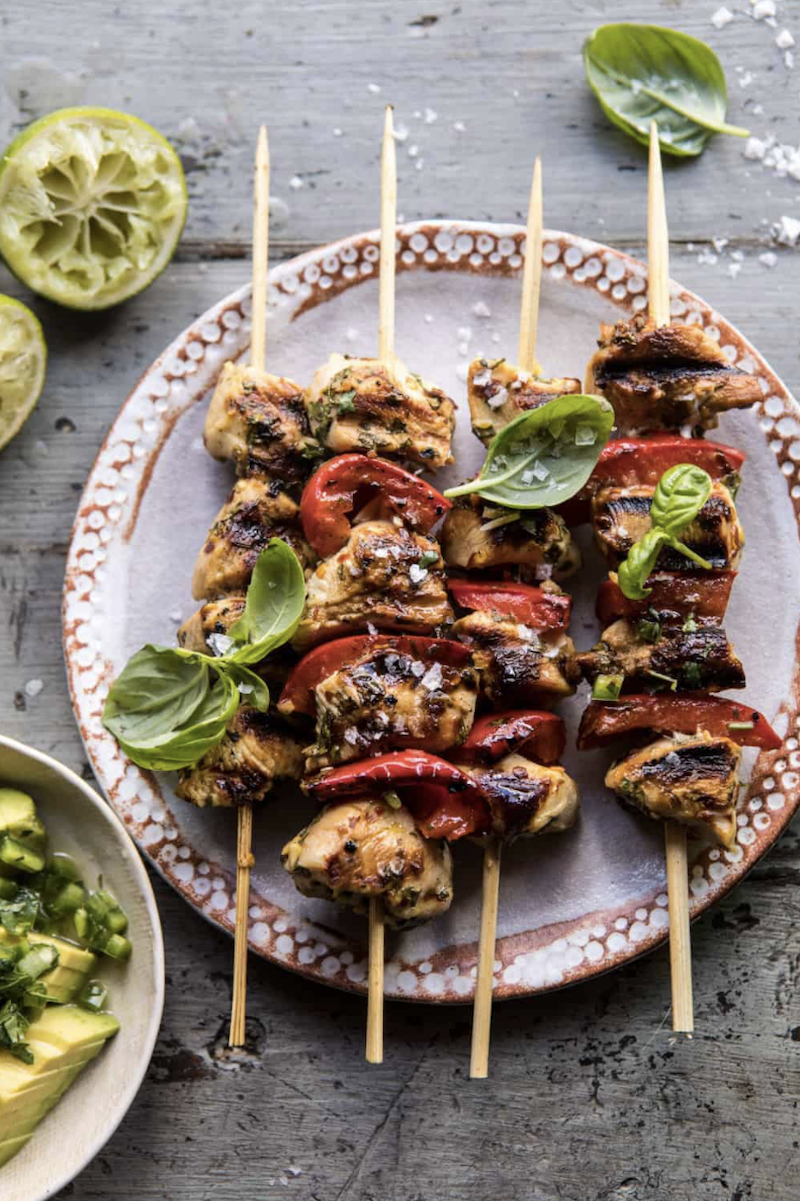 Chili, lime, and honey are three of my favorite flavors that just happen to be incredibly delicious together. These chicken skewers are a fan favorite and taste delicious on their own or with this avocado salsa and a side of sweet potatoes.
While you might recognize most of these ingredients, the wild card here is the paneer, which is an acid-set cheese that is similar to halloumi in that you can pan-fry or grill it without it melting. 

Corn on the cob is delicious but can be difficult to eat, especially in a gathering setting. I love how you can easily shave off the husk of the corn from this recipe and serve it as a dip with tortilla chips.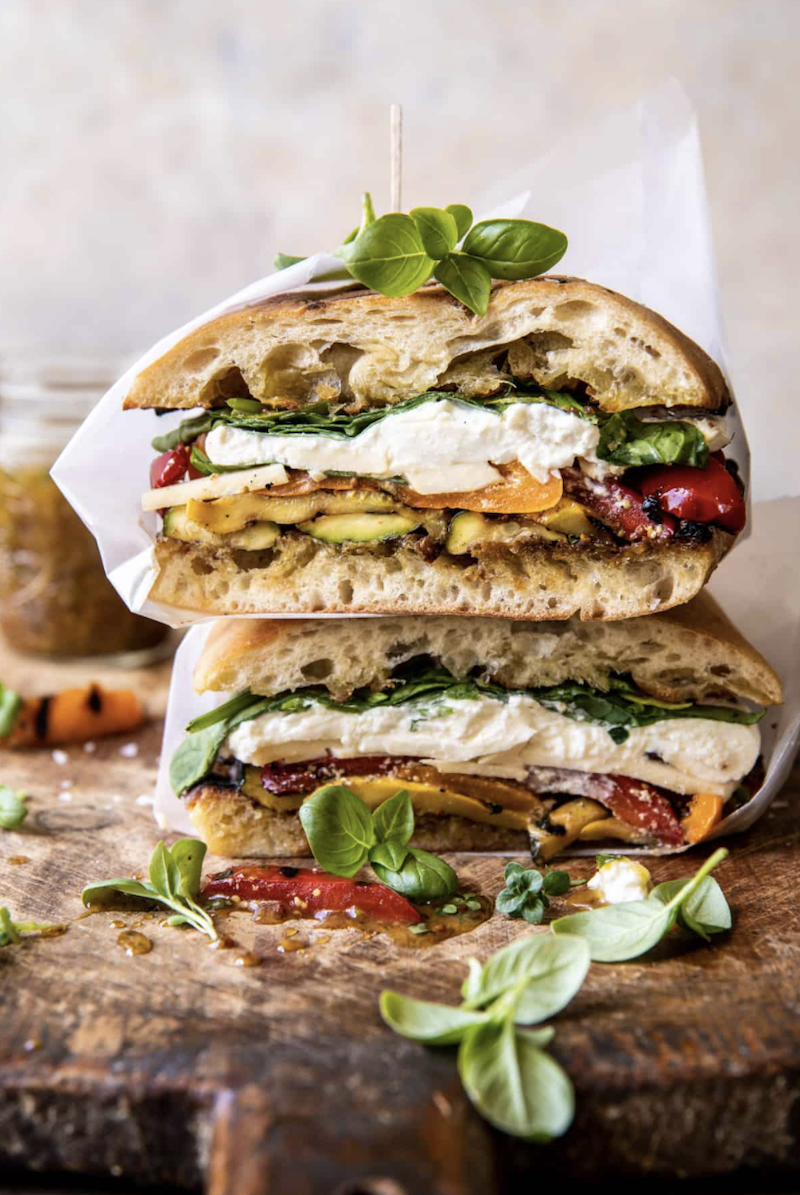 Summer sandwiches are a simple luxury in my mind. Grilling the bread on a legit grill rather than just throwing it in a toasted seriously makes all the difference.
What is your favorite outdoor grill recipe? Share it with us below—the more the merrier!