It's easy to get hooked on TikTok recipes. The particular corner of the internet—with its rapid-fire naming of ingredients, swift results, and literally zero cleanup—is satisfying, to say the least. And though not every viral recipe demands to be made or even turns out that tasty (remember the baked feta pasta? It inspired a plethora of feta recipes), a cooking video occasionally comes along that checks both boxes with ease. Today's doable recipe du jour: Melissa Ben-Ishay's green goddess salad.
Recognized by most as the founder of Baked By Melissa, the New York City-based brand known for colorful, bite-sized cupcakes, Ben-Ishay sometimes takes a detour from the sweet treats and sugary mixes that define her TikTok to focus on easy-to-make vegan salads. It's a beautiful balance really. Last September, the baker posted a green dish that truly took off (we're talking 1.6 million likes, 10,000 comments, and over 300 shares). It's an understandable viral moment. Ben-Ishay is a master of ASMR-style recipe videos (chopping and juicing spinach has never sounded so pleasing), but she also managed to make a healthy, green creation that looks truly lush and indulgent.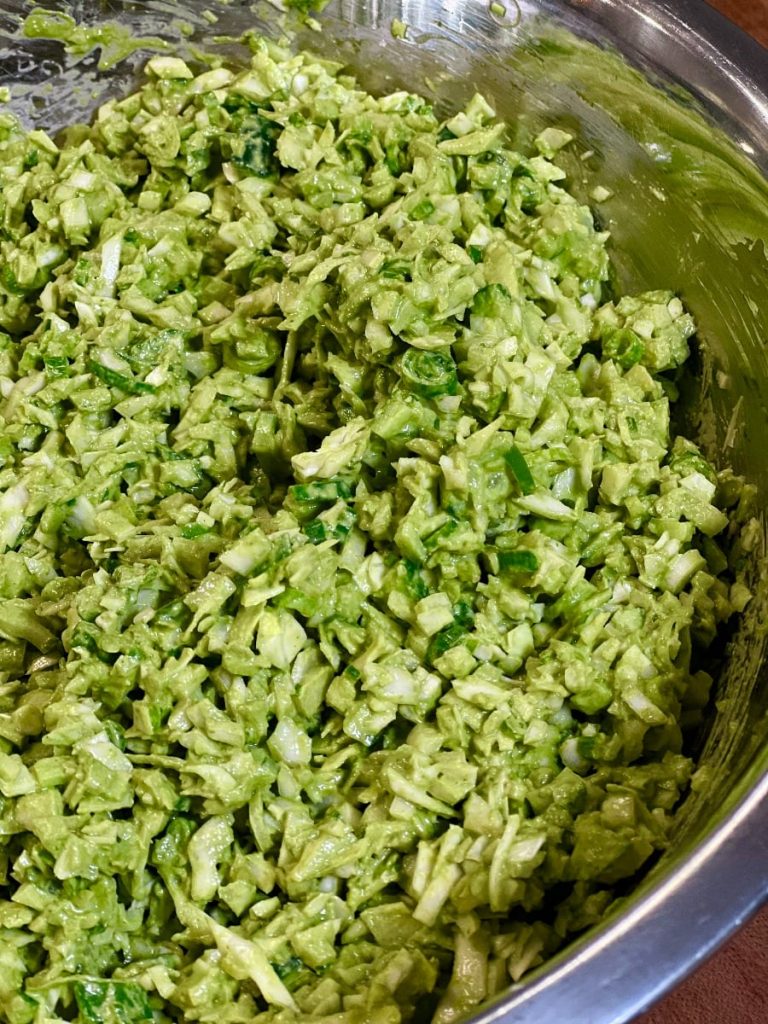 Here at Camille Styles, we're big on all things green goddess. And with just a handful of common ingredients whipped together in five easy steps, Baked By Melissa's gorgeous salad is a no-brainer. Plus, it lasts up in the refrigerator for up to a week, so it's a perfect fit for any plant-based meal plans.
Visit bakedbymelissa.com for the full, versatile recipe, but some things you'll want to have on hand:
– a small head of green cabbage
– cucumbers
– chives
– green onions
– spinach
– basil
– olive oil
– your favorite nuts.
– Ben-Ishay also recommends a heaping helping of nutritional yeast.
Make the green goddess salad for the week ahead or a dinner party dip (Ben-Ishay suggests eating it with chips like guacamole, yum!). Salads By Melissa is officially our favorite Baked By Melissa offshoot. Watch the video below to see it in action.
*Featured image by Michelle Nash.