When my Instant Pot first came into my life, my world transformed. Meal prep was suddenly stress-free and I had what I needed to get a (delicious) dinner on the table in under 30 minutes. With the help of my favorite kitchen appliance, I could curate a quick and healthy meal any night of the week. And because we're not ones to gatekeep, I'm sharing my favorite healthy Instant Pot recipes that highlight all this hands-off kitchen gadget has to offer.
Garlic press? Check. Greens and herbs stripper? Definitely a necessity. Avocado slicer? I have three. But nothing has changed the game more than my Instant Pot, and I'm definitely not alone. It's the top electric pressure cooker that spans the ability of all culinary functions (steam, sauté, slow cook, ferment, bake, braise—you name it!). And the recipes you can make… don't get me started. But start I will, and there's no better place to begin than with these 20 healthy Instant Pot recipes.
Featured image by Suruchi Avasthi.
20 Healthy Instant Pot Recipes That Are Easy and Full of Flavor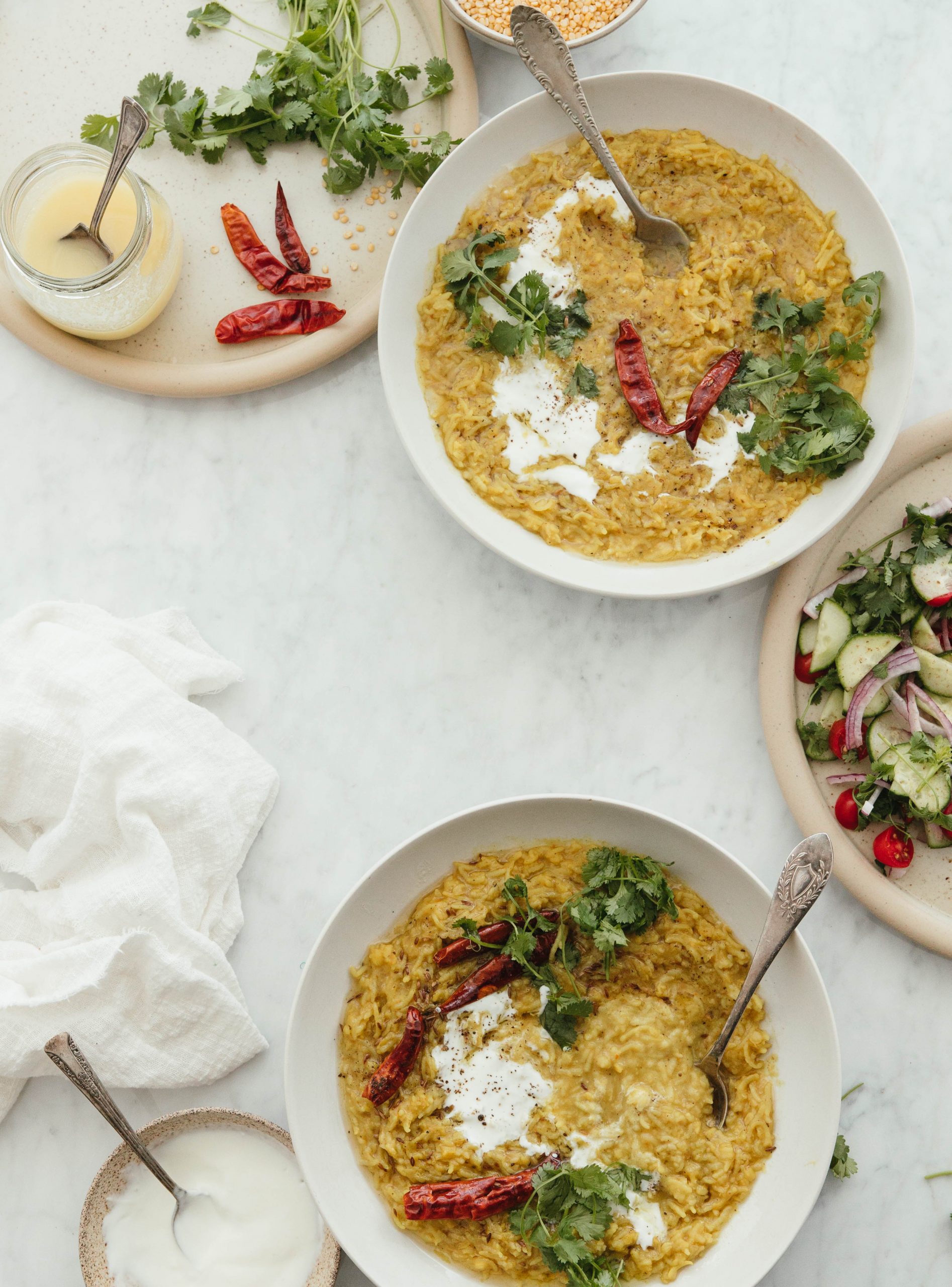 Why We Love It: Kicking off our roundup of healthy and simple Instant Pot meals is kitchari. Filled with detoxifying ingredients and easy-to-digest fiber, this recipe gives the perfect amount of warmth that can be enjoyed every season. While this recipe can also be cooked on the stove, for maximum ease and minimal cook time, we highly recommend trying it out in your Instant Pot.
Hero Ingredient: Tumeric is an essential ingredient, featuring anti-inflammatory properties and a gorgeous golden color.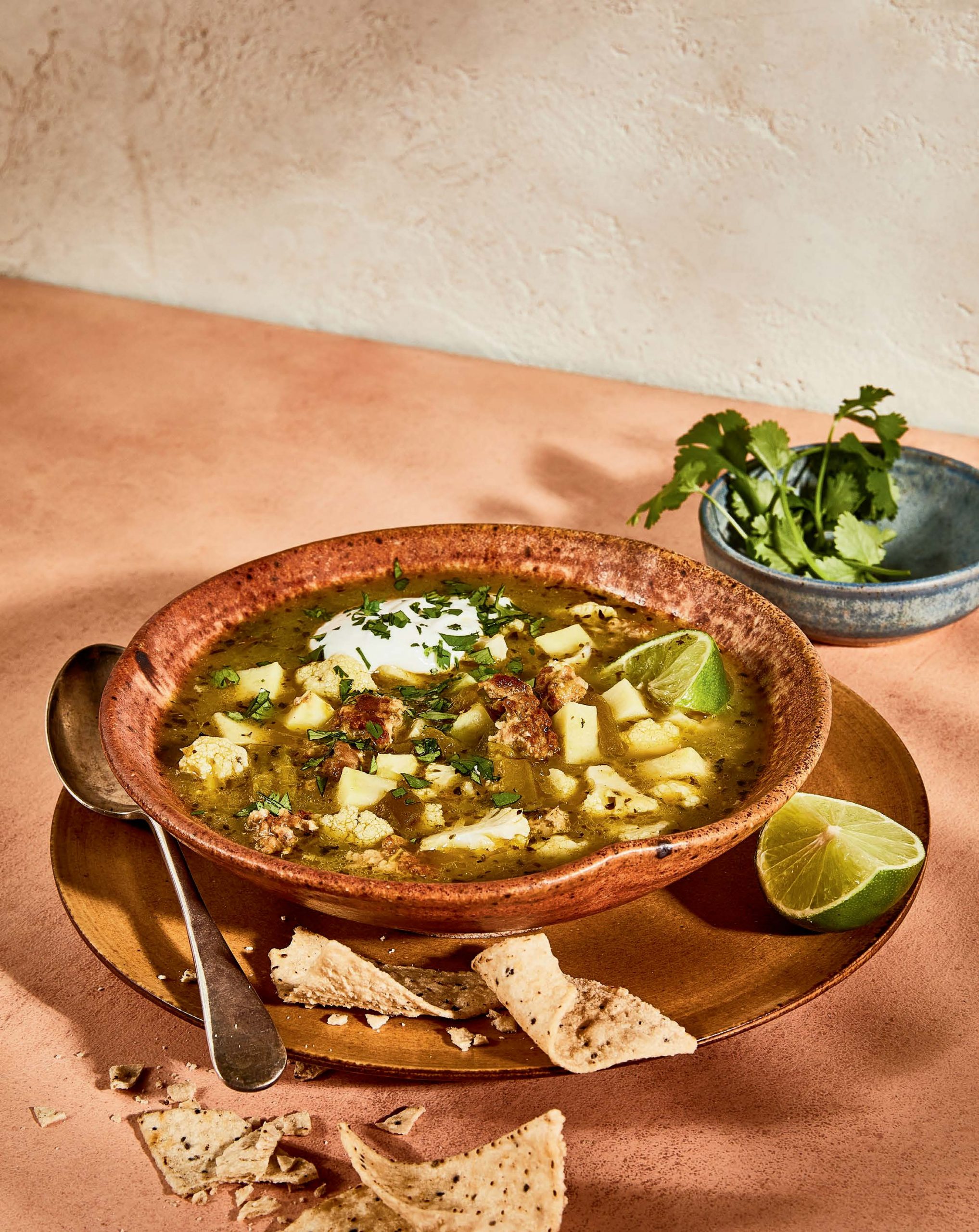 Why We Love It: Another recipe that won't have you standing for hours in the kitchen is this turkey chili verde. This chili avoids traditional, and often inflammatory, ingredients found in many classic chili recipes to create a nutrient-filled pot of deliciousness. Be sure to freeze any leftovers to enjoy throughout the week!
Hero Ingredient: Diced green chiles add flavor and heat to this one-pot meal.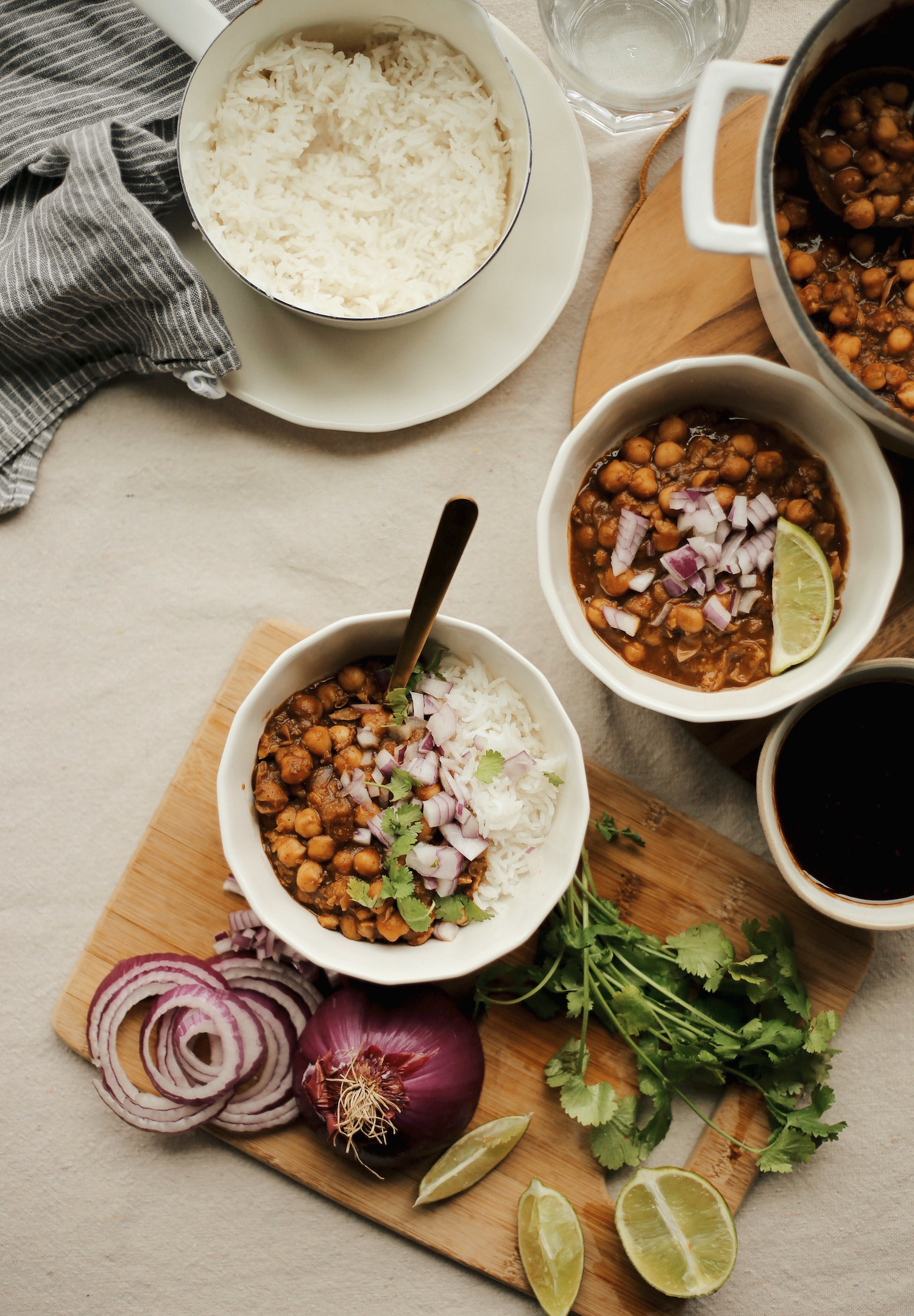 Why We Love It: Suruchi, our food editor and resident kitchen genius, set out to recreate the channa masala of her childhood. While her mom's recipe is inexact, more so relying on taste and a deeply-held appreciation and knowledge of food, Suruchi translated her early food memories into this genius recipe. And thank goodness she did—it doesn't get more delicious than this.
Hero Ingredient: For me, it's all about the masala. While the channa gives this dish major spice, cooking the tomato sauce in olive oil gives everything a richer, deeper flavor.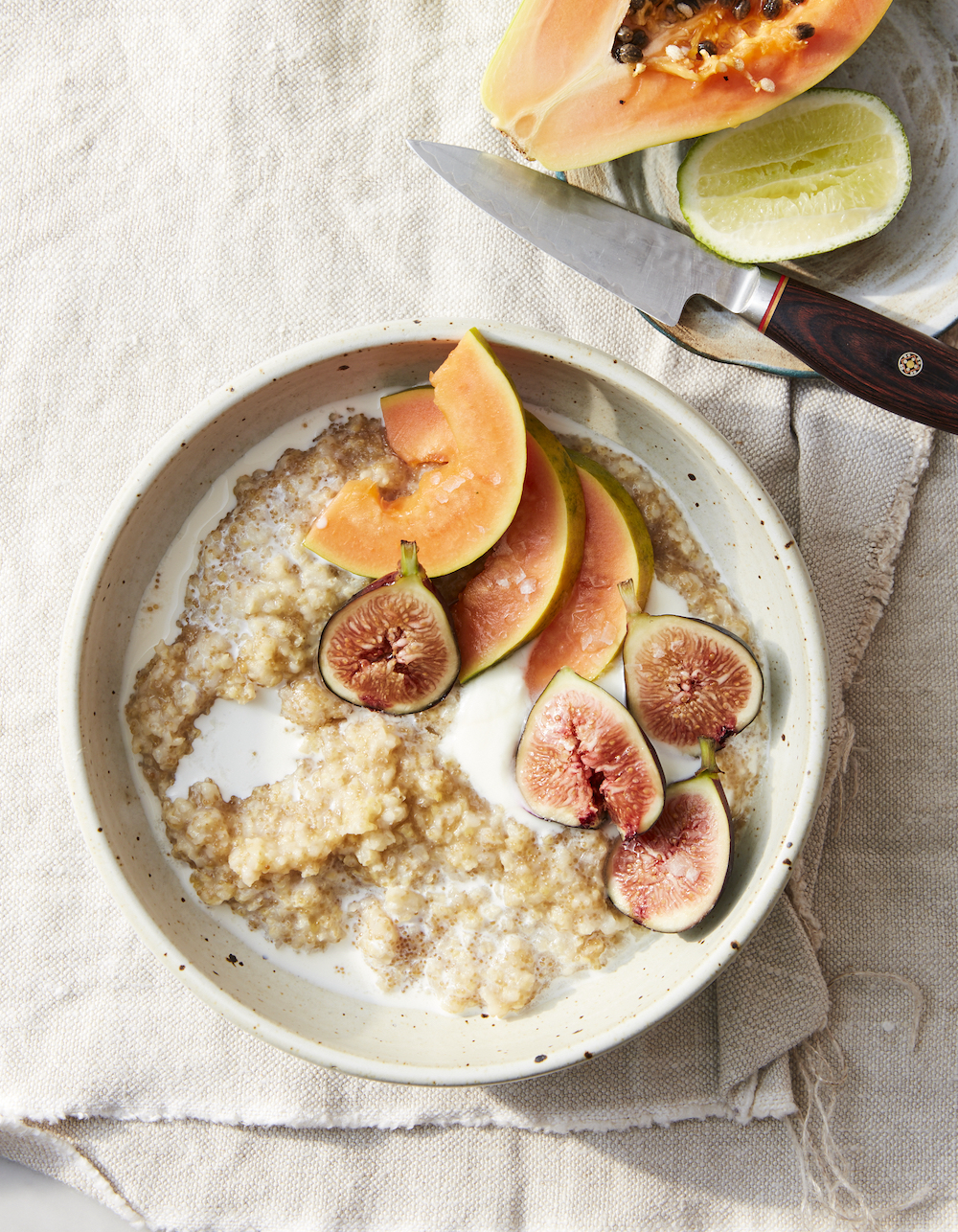 Why We Love It: If you've given up on the possibility of porridge being a sexy breakfast, this recipe will transform how you think about the morning staple. Instead of the expected oats, this recipe swaps in the combo of millet and amaranth. While any pair of grains will do, it's noted that grains become a bit more palatable when there's more in the mix. Hey, variety's the spice of life, right?
Hero Ingredient: I love topping my porridge with a spoonful of yogurt. The creamier, the better.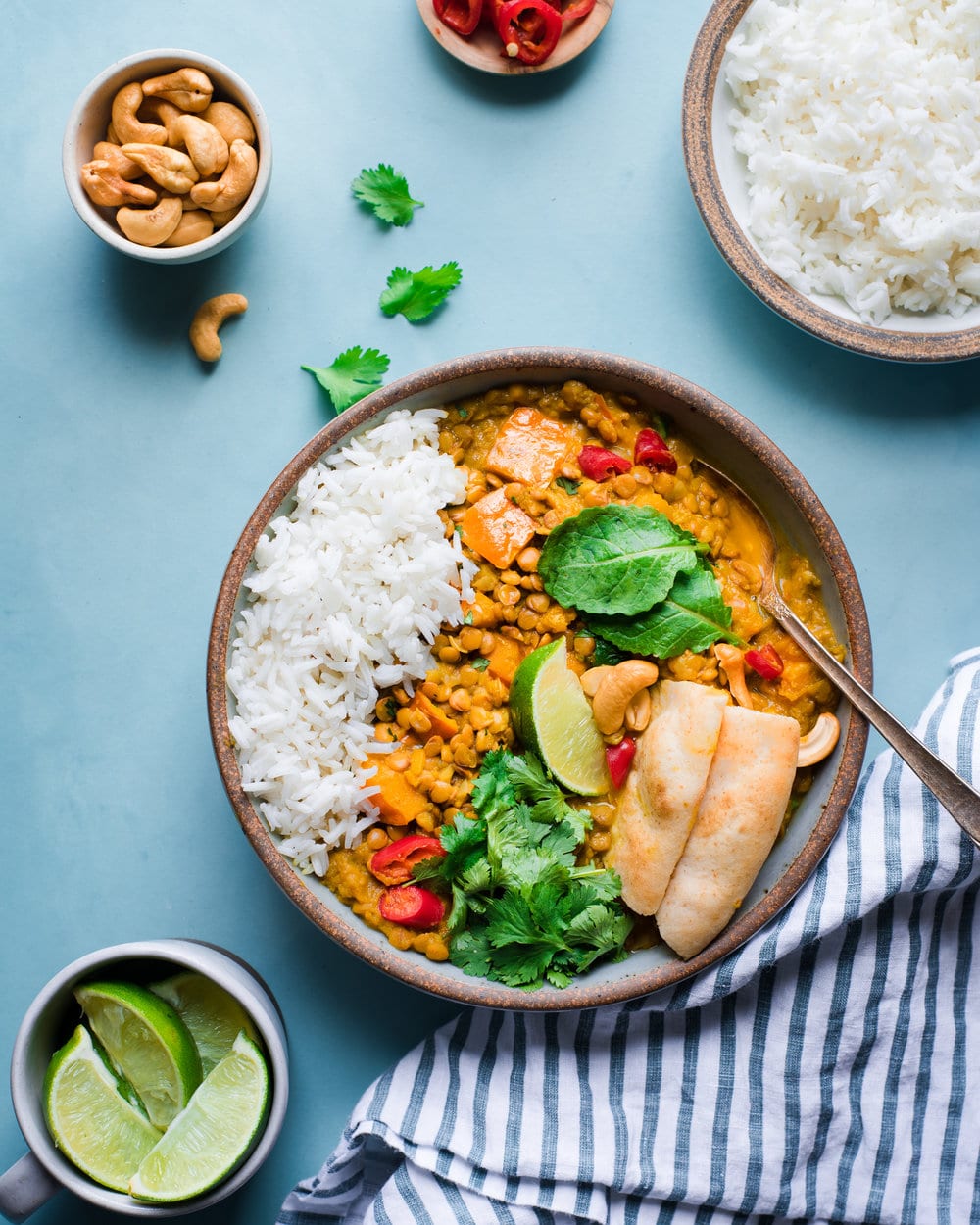 Why We Love It: One of my favorite things about cooking with my Instant Pot is that all it takes are a few minutes of hands-on prep to turn out a masterpiece of a meal. Total prep time for this vibrant, veggie-filled recipe? 15 minutes. And when the final product is a gorgeous bowl of perfectly-spiced curry, you'll do what you can to carve out 15 minutes in your day.
Hero Ingredient: You can thank quite a few of the ingredients for the stunning, sunshine-soaked color of your curry. But in terms of flavor and presentation, nothing gets the job done quite like turmeric.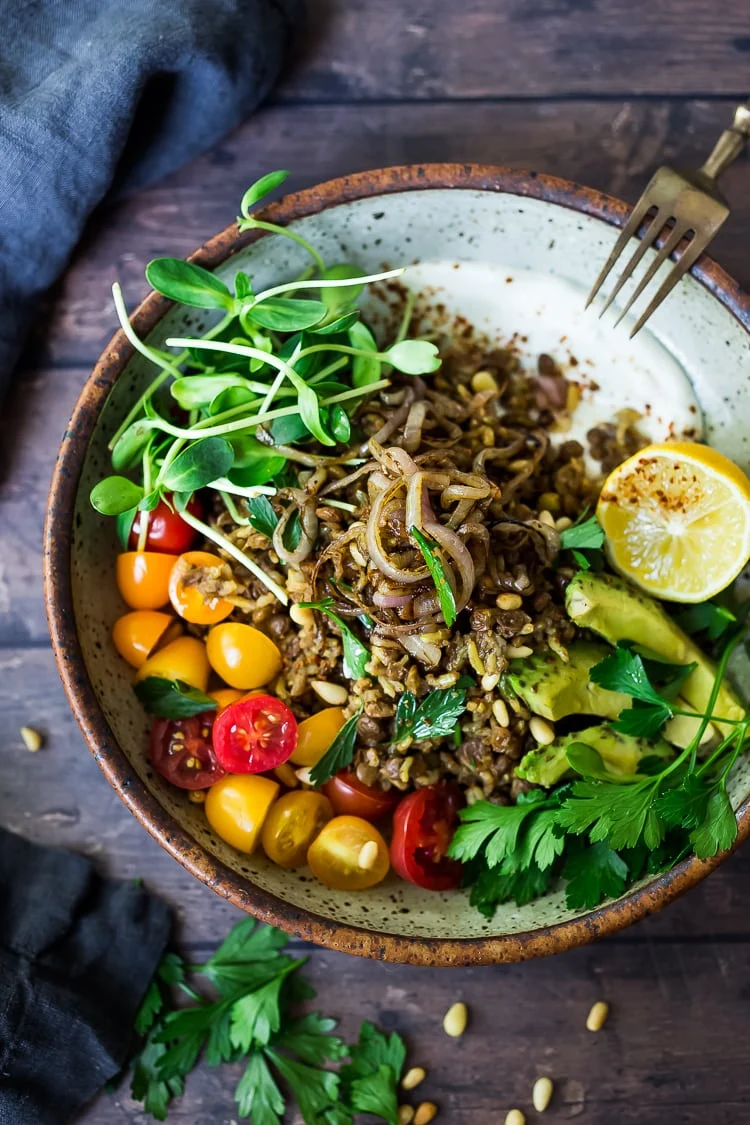 Why We Love It: Again, with the ratio of low effort to high reward. Mujadara is a classic Arabic recipe that does delicious simplicity to a tee. The dish consists of a humble mix of lentils and rice and gets all the more crave-worthy thanks to a mix of Moroccan spices. It's cozy and comforting—as all the best things in life are.
Hero Ingredient: Leave it to lemon zest to always brighten things up.
Why We Love It: This gal is a forever fan of mushroom risotto. Well, any risotto really, but the combo of hearty, almost meat-like mushrooms mixed with luscious, but-with-a-bite arborio rice is truly food heaven. Bonus: This recipe weaves a little green into your plate thanks to the addition of spinach and peas.
Hero Ingredient: Parmesan is the perfect match for this risotto's creamy components.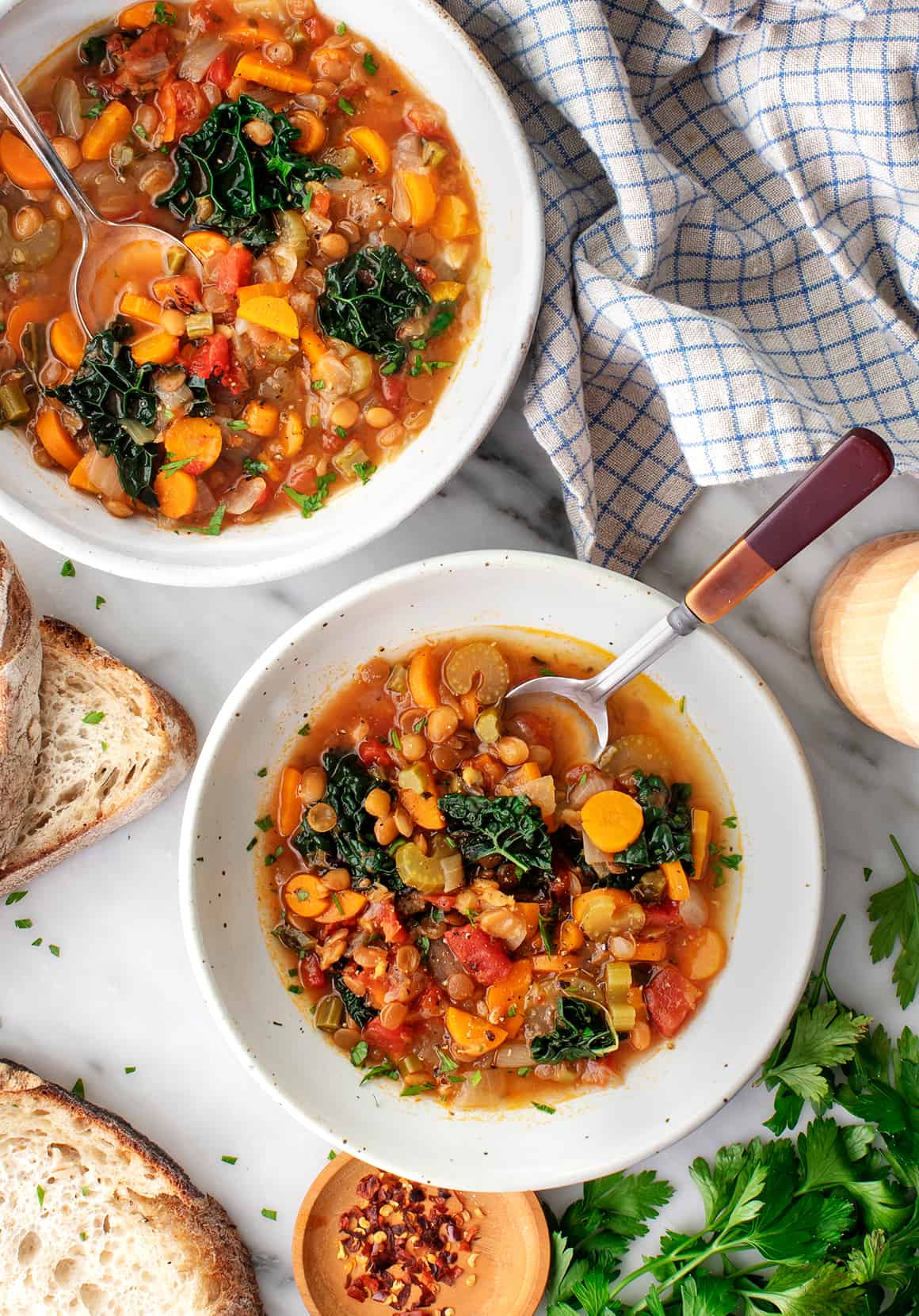 Why We Love It: In all my years, I'm not sure I've ever met a lentil soup I didn't love. The tried-and-true formula relies on the humble pulse for all the meaty texture—minus the meat. This recipe takes things a step further with a rainbow of beautiful veggies. Be sure to snap a pic of the inside of your Instant Pot before setting it to work: the aesthetic quality of this dish is unmatched. Second thought, don't worry—every bowl's a stunner.
Hero Ingredient: A can of diced, fire-roasted tomatoes keeps things rich, fiery, and full of flavor.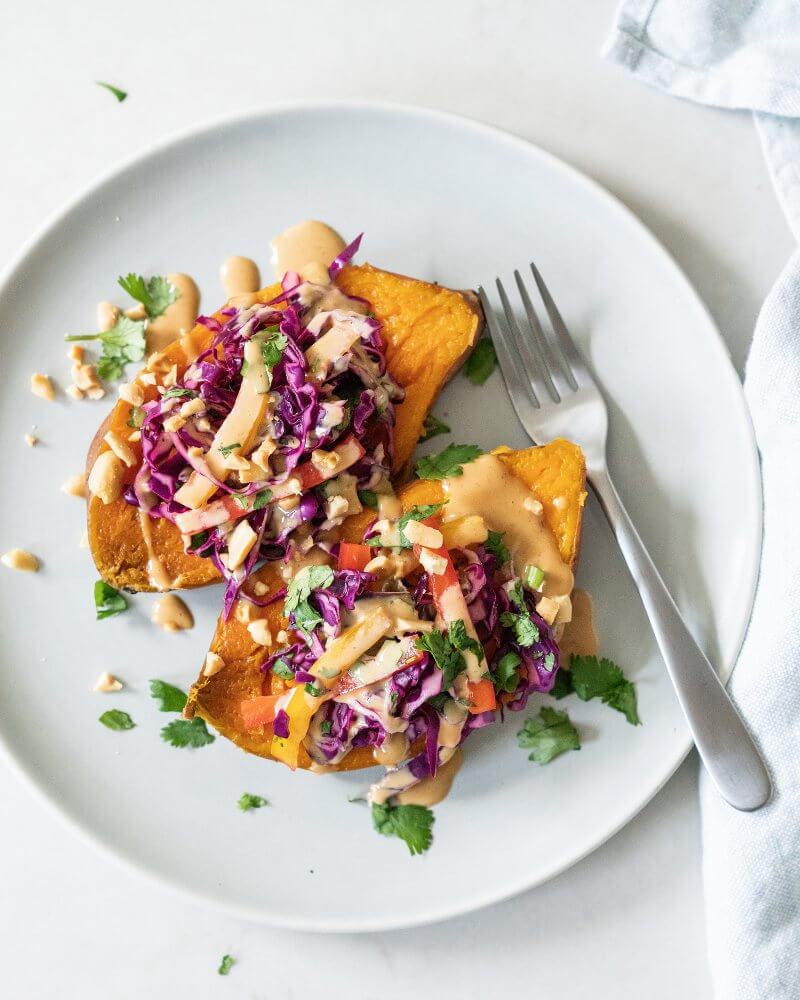 Why We Love It: Sweet potatoes are the endlessly customizable tuber of my dreams. I could eat them again and again, meal after meal, thanks to all the different spins you can put on them. With the help of the Instant Pot, the spuds get super creamy. Plus that Thai-inspired peanut sauce? An easy, delicious win.
Hero Ingredient: Lime juice gives everything a bit of zippy, sour zest.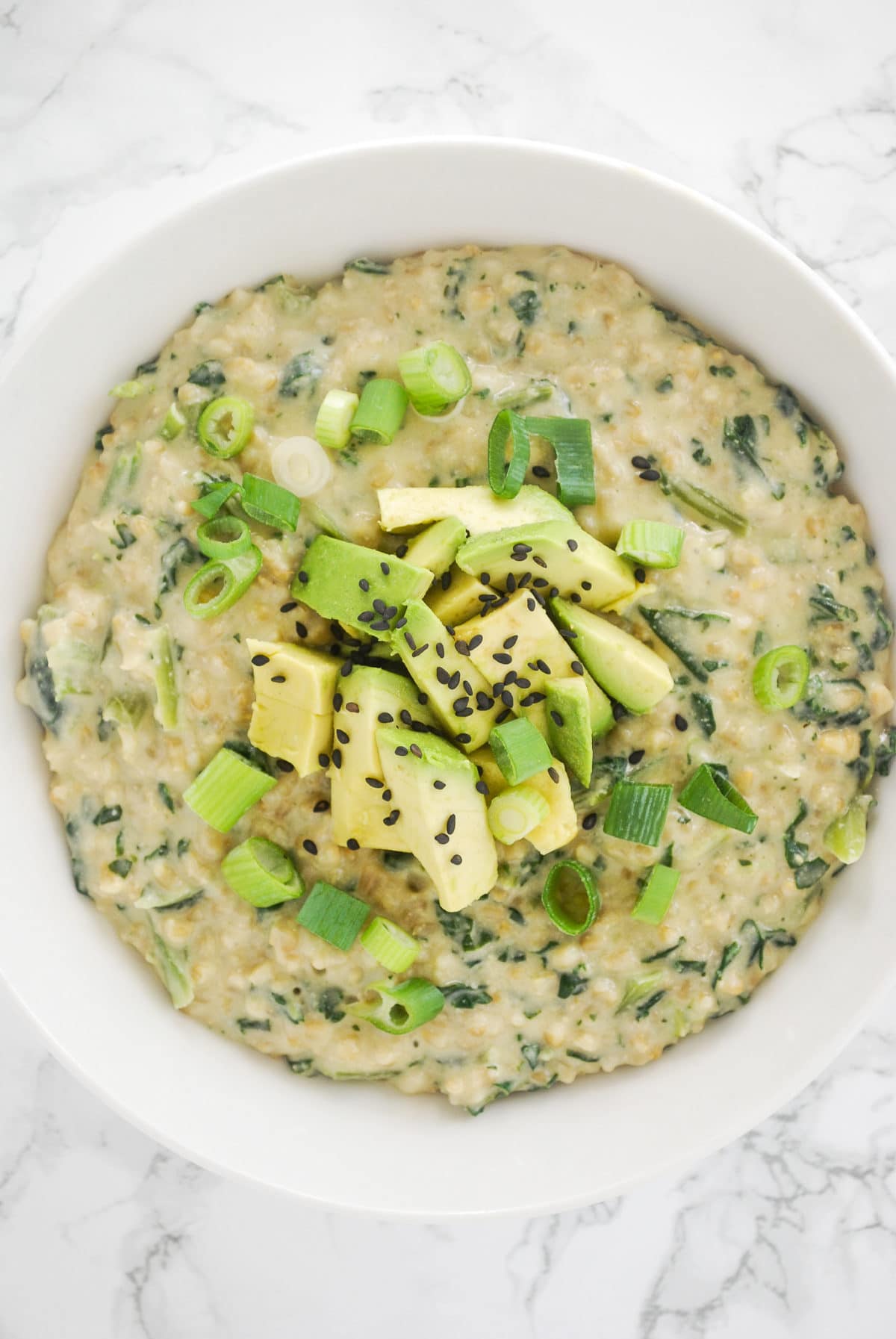 Why We Love It: Holding out on joining our sweeping obsession with savory oatmeal? Time to take the plunge. Ditch the apples and cinnamon or maple syrup and brown sugar and discover this gut health-promoting recipe.
Hero Ingredient: I've always loved the common Japanese practice of leaning into savory dishes for the first meal of the day. While I've historically opted for sweet, it's the miso paste in this recipe that has me changing my tune. Fermented and filled with plenty of probiotics, miso will help make your digestive system work for you.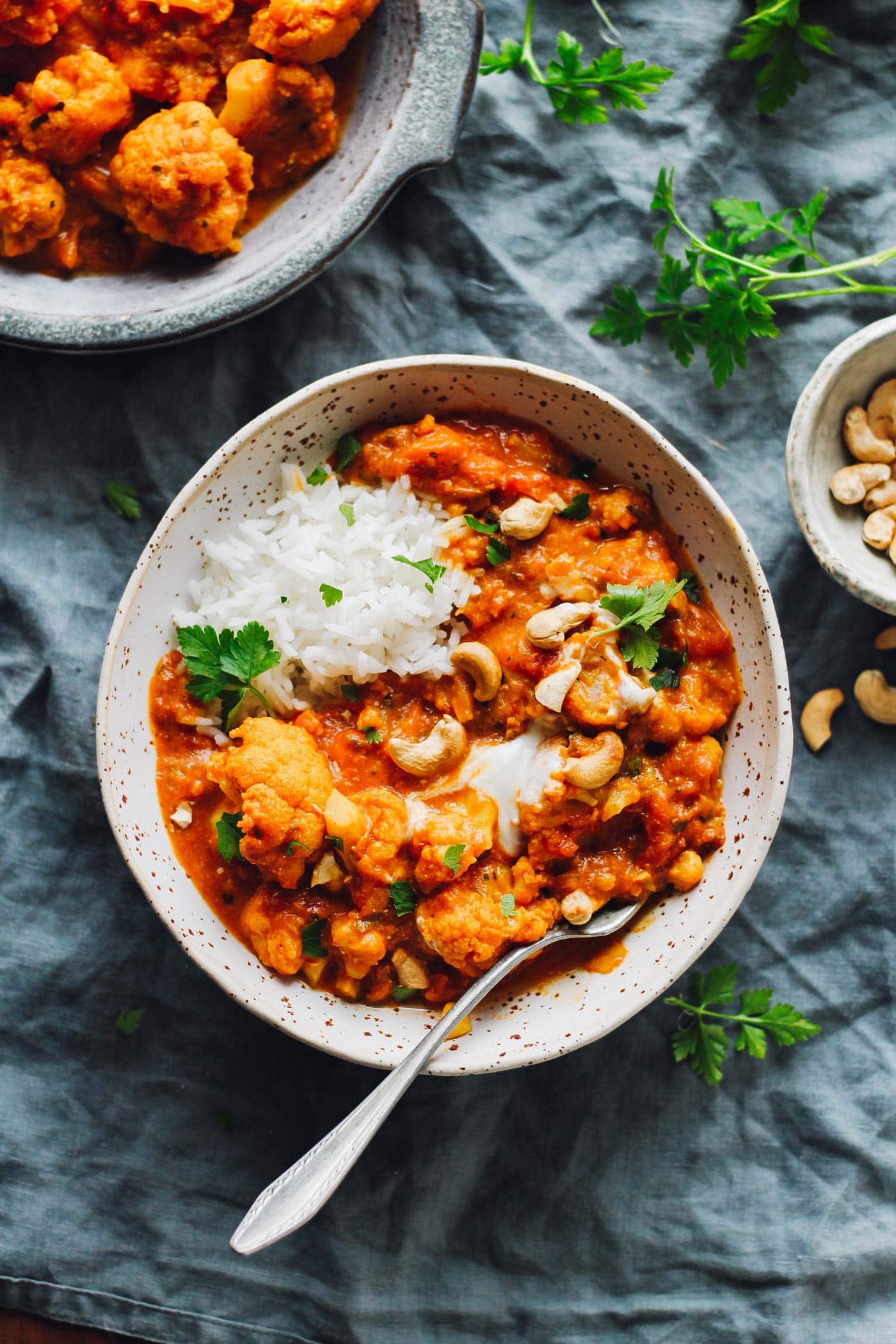 Why We Love It: I love the warming comfort and spice of a just-from-the-stovetop bowl of Tikka Masala. And though I may be outnumbered in this opinion, I love the plant-based magic of relying on a whole head of cauliflower for the main source of mouthfeel this dish gives. 30 minutes in your Instant Pot, and the result is tender, melt-in-your-mouth cauliflower. Fully filling, minus the chicken.
Hero Ingredient: Looking for a way to make fenugreek leaves a part of your regular dinner rotation? Start with this recipe. The flavor profile is fascinating and will send your taste buds on a journey of delicious epiphany. Get ready for something surprisingly similar to maple syrup. Bitter and nutty, but wonderfully sweet.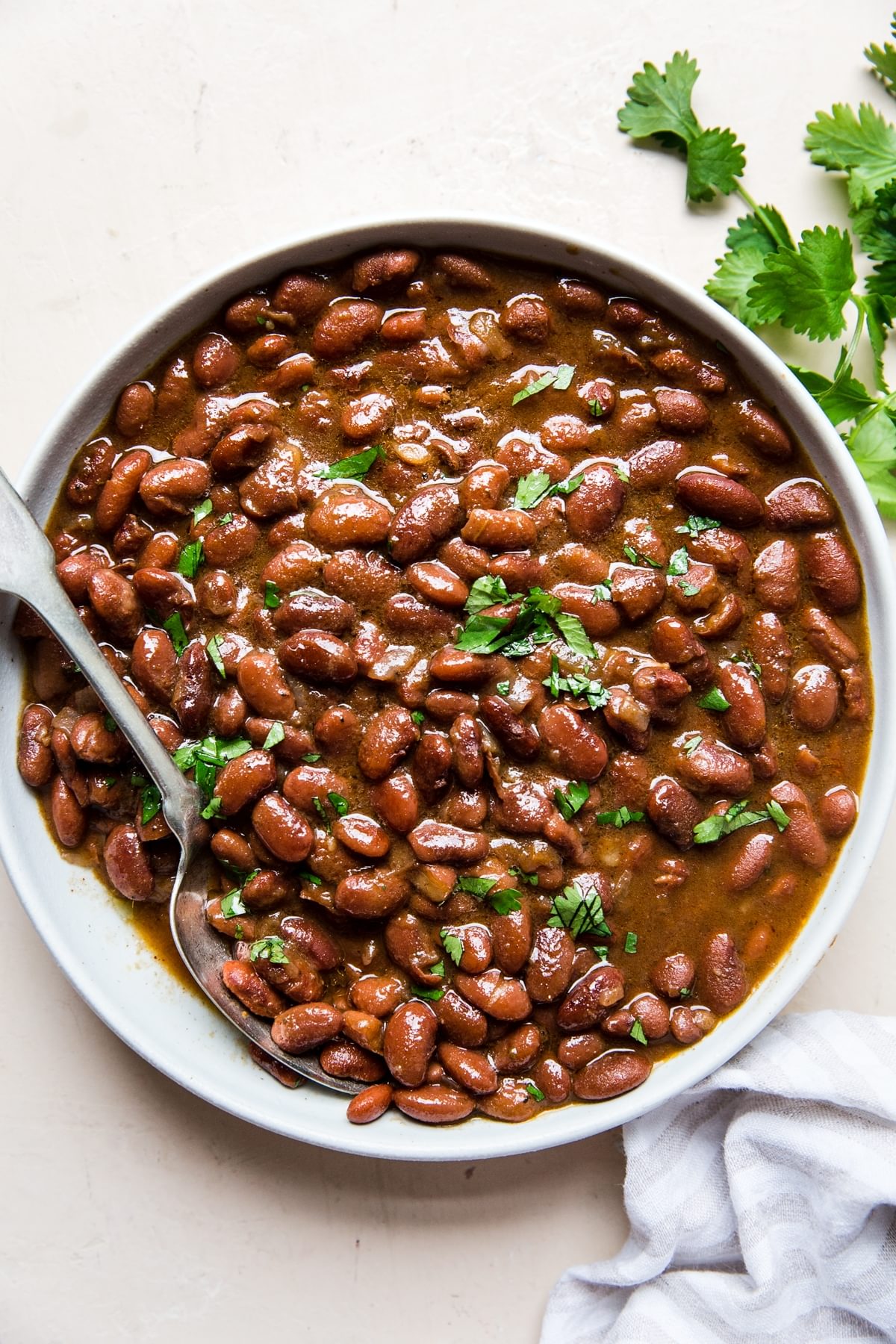 Why We Love It: There's nothing better than a pot of well-cooked beans. In search of more (and better) flavor, I ditched canned beans in favor of dry years ago. The result? Creamy, hearty beans that can serve as the base for so many meals. Oh, and did I mention they're ready in under an hour? Beats the whole "soak overnight" thing.
Hero Ingredient: Taco seasoning does the trick.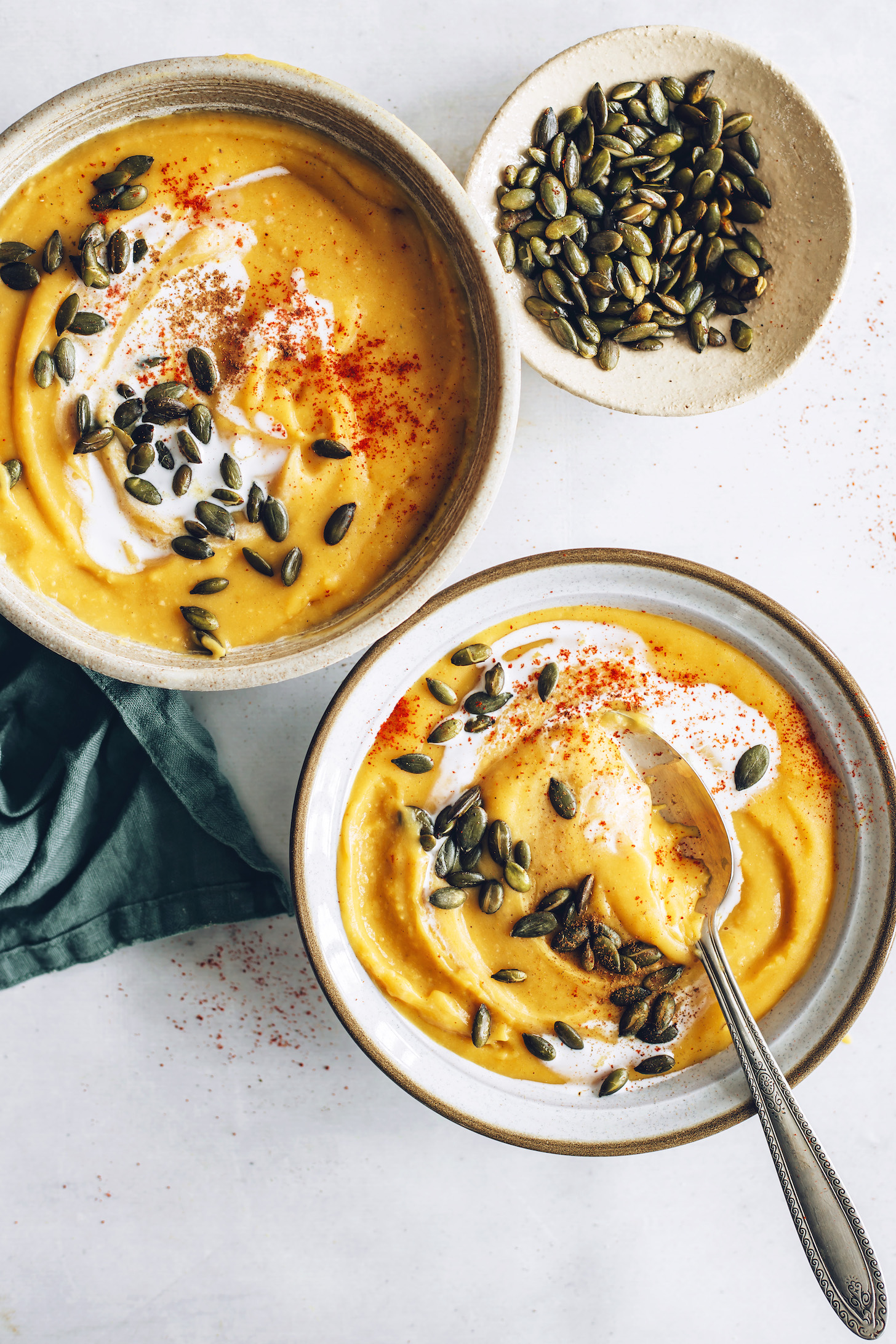 Why We Love It: If you're anything like me, holding onto that last bit of spring chilliness before summer is complemented by hearty soups. Sweet potatoes are pretty much the coziest addition to any meal, especially when paired with creamy elements like coconut milk. Just when you thought this recipe couldn't get any better, these ingredients combine to provide a great source of healthy fiber.
Hero Ingredient: Warming spices like cinnamon and clove make this soup extra cozy.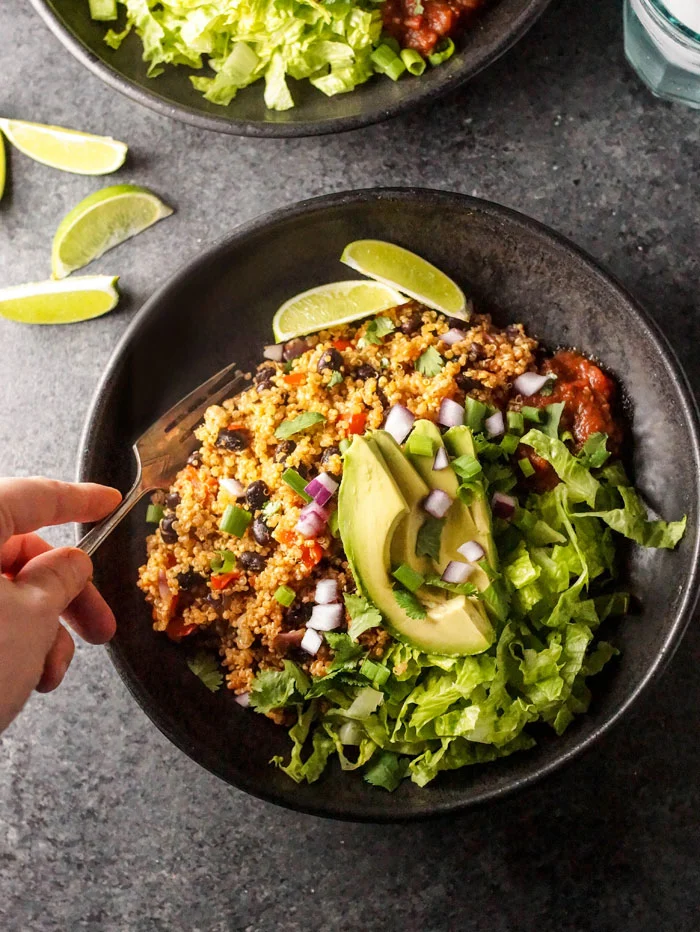 Why We Love It: Grain bowls are never a bad idea for lunch, dinner, and everything in between. Making these burrito bowls in an Instant Pot is a life hack that everyone needs to know about, espeically when it comes to meal-prepping. The protein-filled base pairs well with a variety of fresh and healthy toppings like avocado and fresh cilantro.
Hero Ingredient: Quiona ties this burrito bowl together.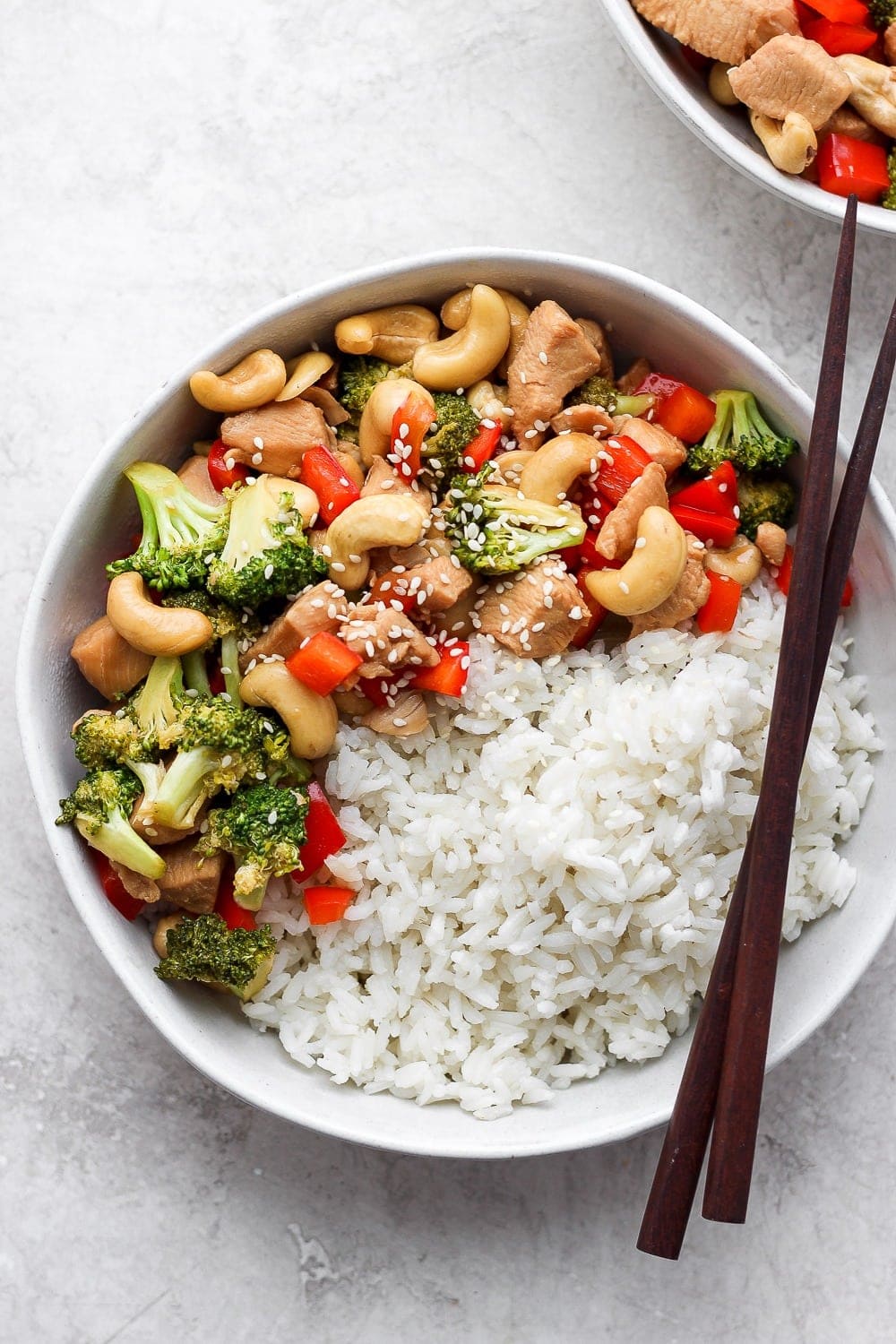 Why We Love It: It's hard to turn down a meal that takes less than an hour to cook while still being utterly delicious. If you're feeling takeout, but want to keep it healthy, this cashew chicken will do the trick. Serve the stir-fryed veggies and chicken over a bed of your favorite healthy grain to complete this bowl.
Hero Ingredient: Top with cashews for the perfect crunch.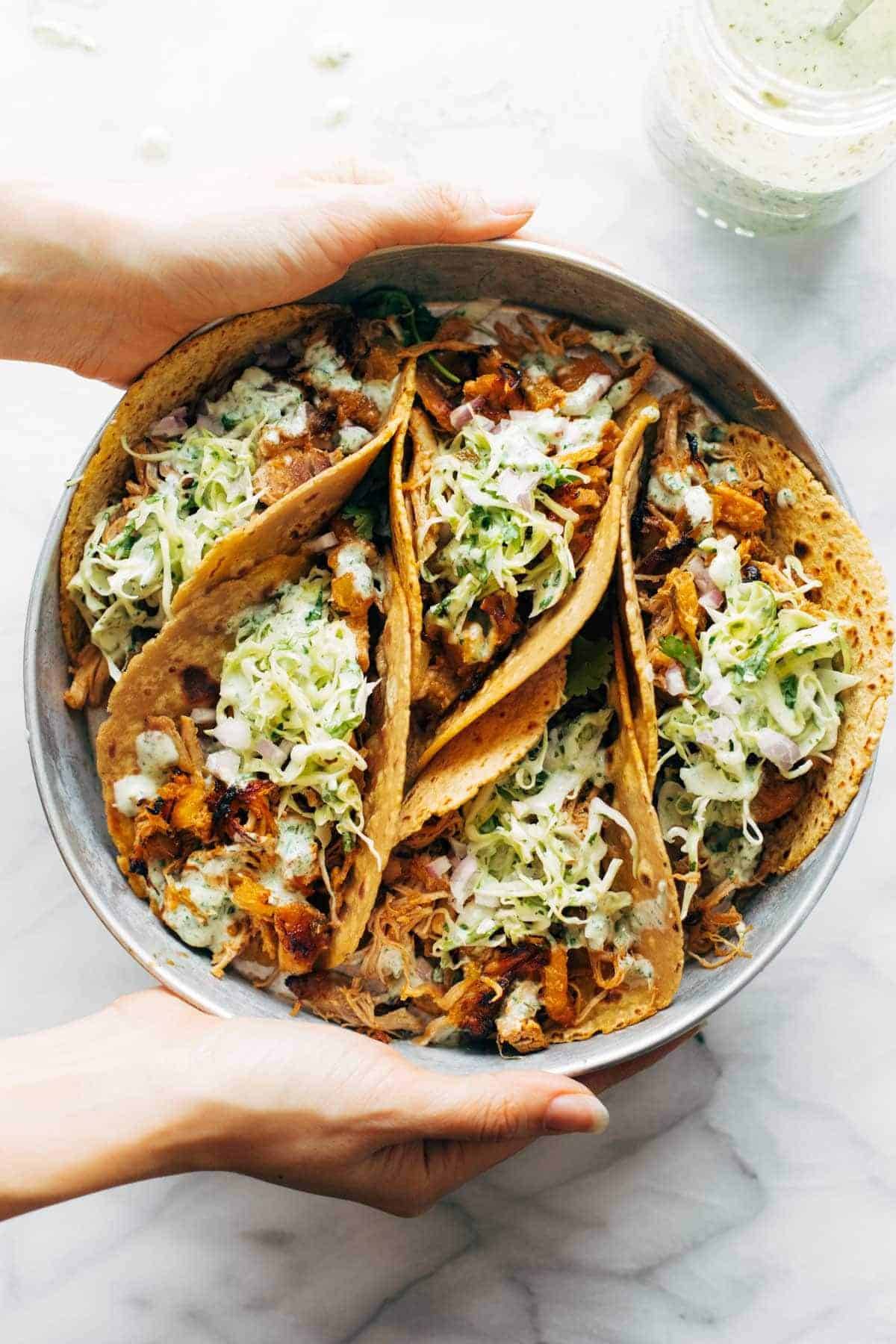 Why We Love It: Although the combination isn't exactly traditional, I think tacos and slaw are an underrated pair. This Instant Pot recipe uses pineapple as a natural sweetener to complement the spiciness of the chicken. Don't be afraid to veer from your traditional coleslaw sauce to try the jalapeño ranch dressing. (Trust me on this one, you won't have regrets.)
Hero Ingredient: Adding a jalapeño to your Instant Pot chicken gives these tacos the perfect kick.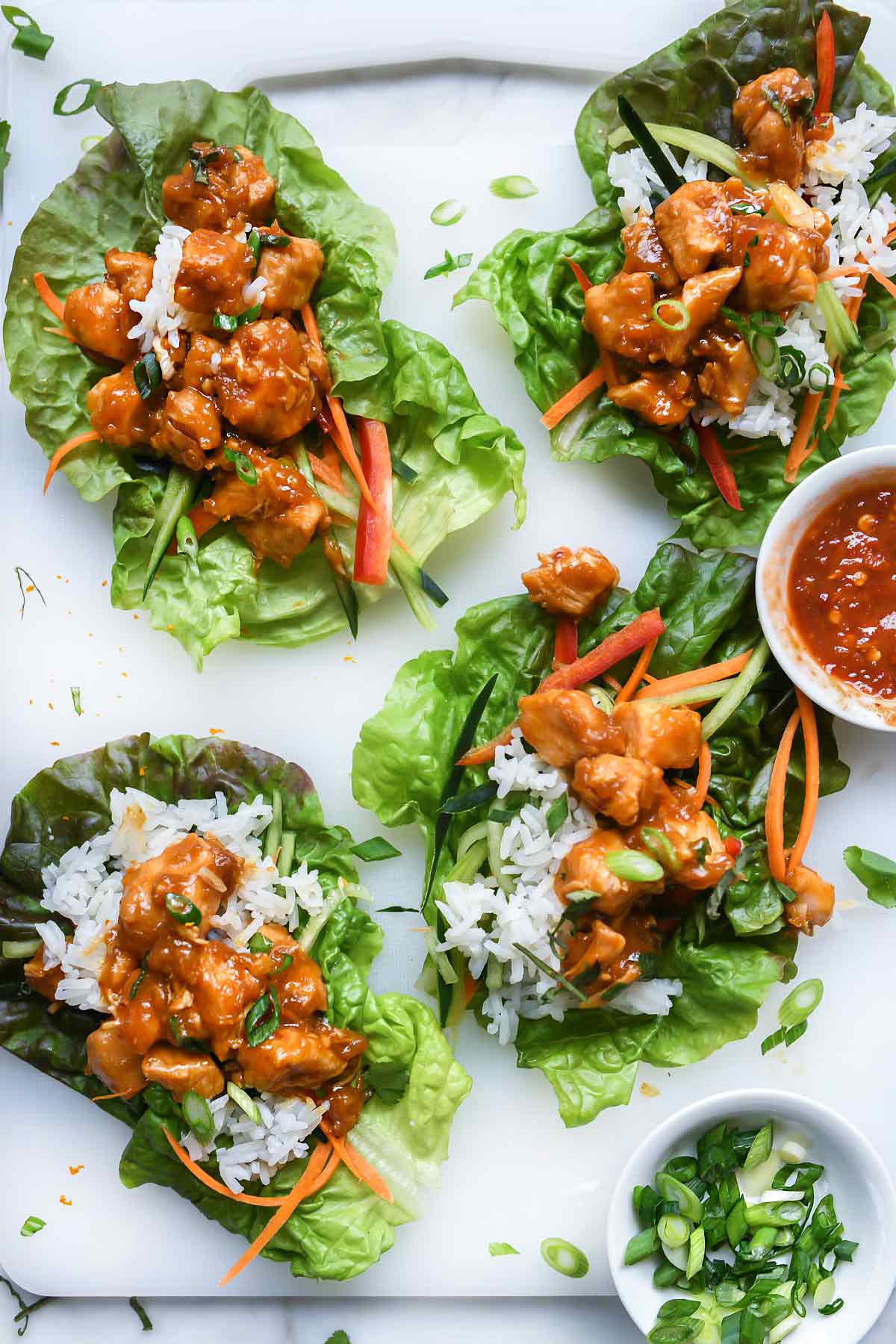 Why We Love It: Another takeout favorite made from healthy ingredients and whole foods are these orange chicken lettuce wraps. These wraps are an easy meal prep option that can be enjoyed for lunch, dinner, or an on-the-go snack. While adding a grain is optional, I love the addition of brown rice or quinoa for a healthier carb addition.
Hero Ingredient: One cup of fresh orange juice for the sauce will go a long way.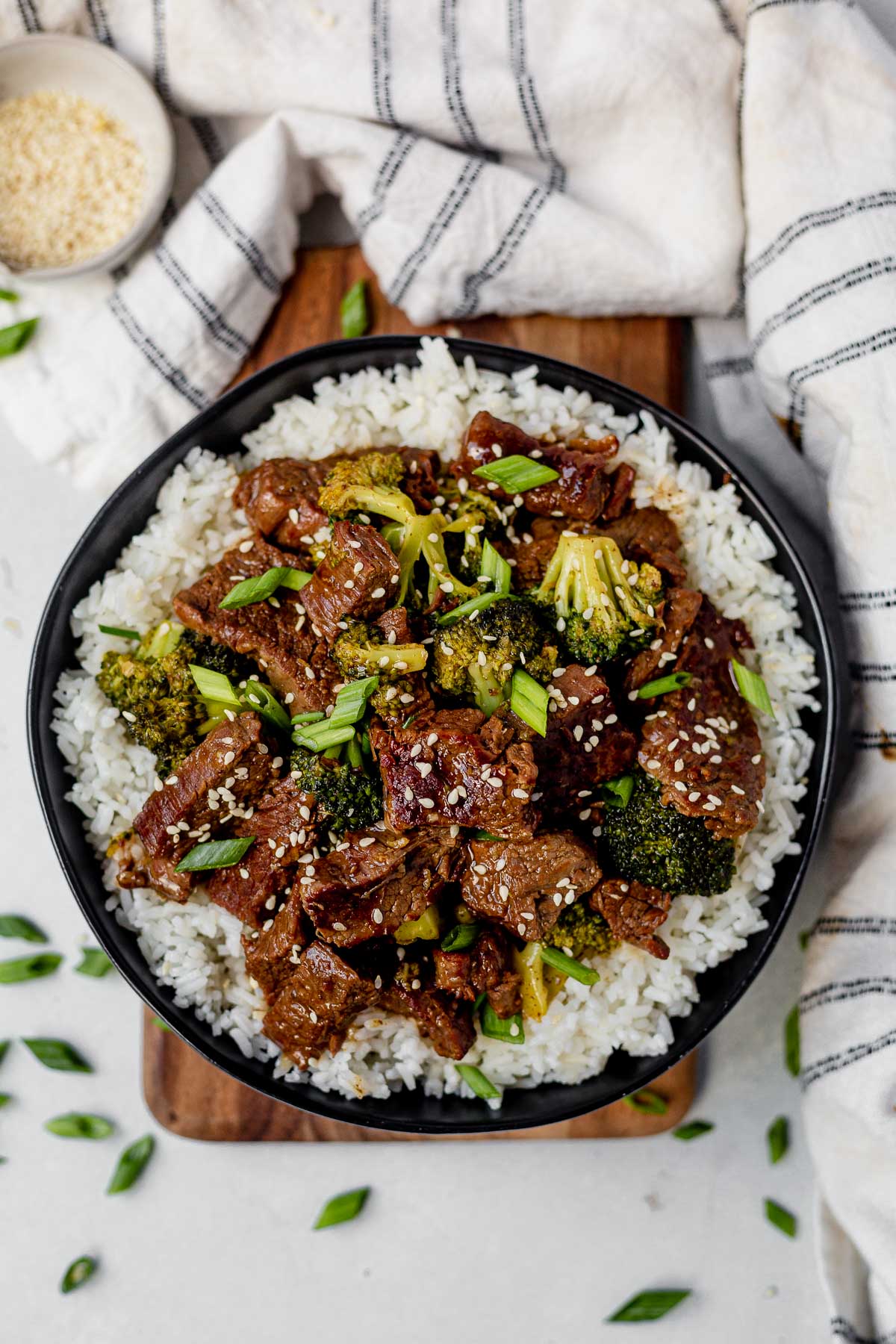 Why We Love It: Mongolian beef is a dish that I always look forward to making, but seldom have the time or ingredients to excecute. The Instant Pot makes this recipe much more accessible and minimizes the cook time to only 30 minutes! High in protein and B vitamins, this recipe is sure to make its way onto your weekly menu.
Hero Ingredient: Sweeten with honey as a healthy alternative to processed sugars.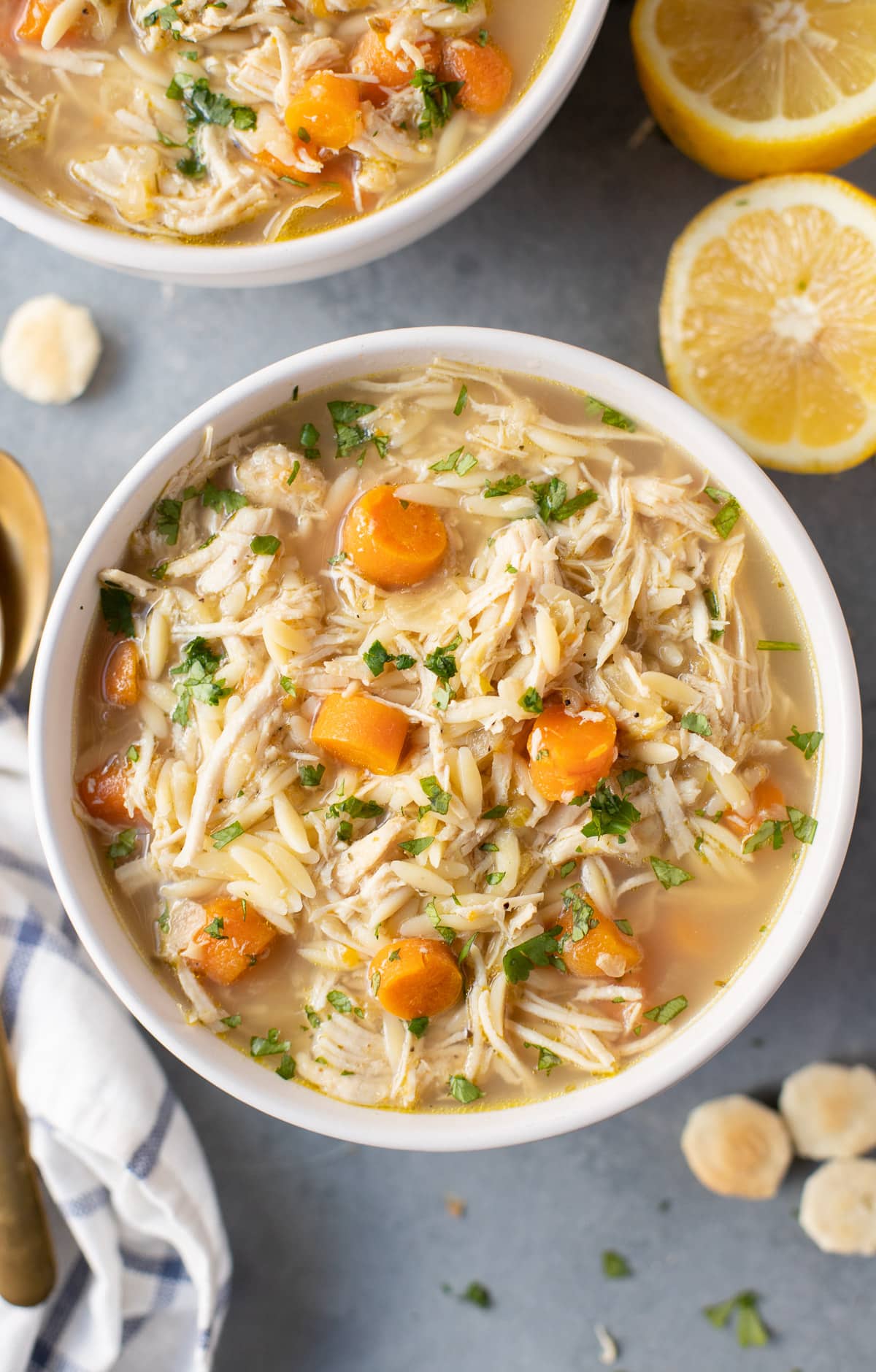 Why We Love It: Chicken soup is one of the best ways to pack plenty of healthy veggies into one bowl. What's unique about this soup is the versatility of grains you can add. From orzo to quinoa, you've found yourself a soup that's filling and delicious.
Hero Ingredient: Lemon in soup is one of the best ways to fight a cold.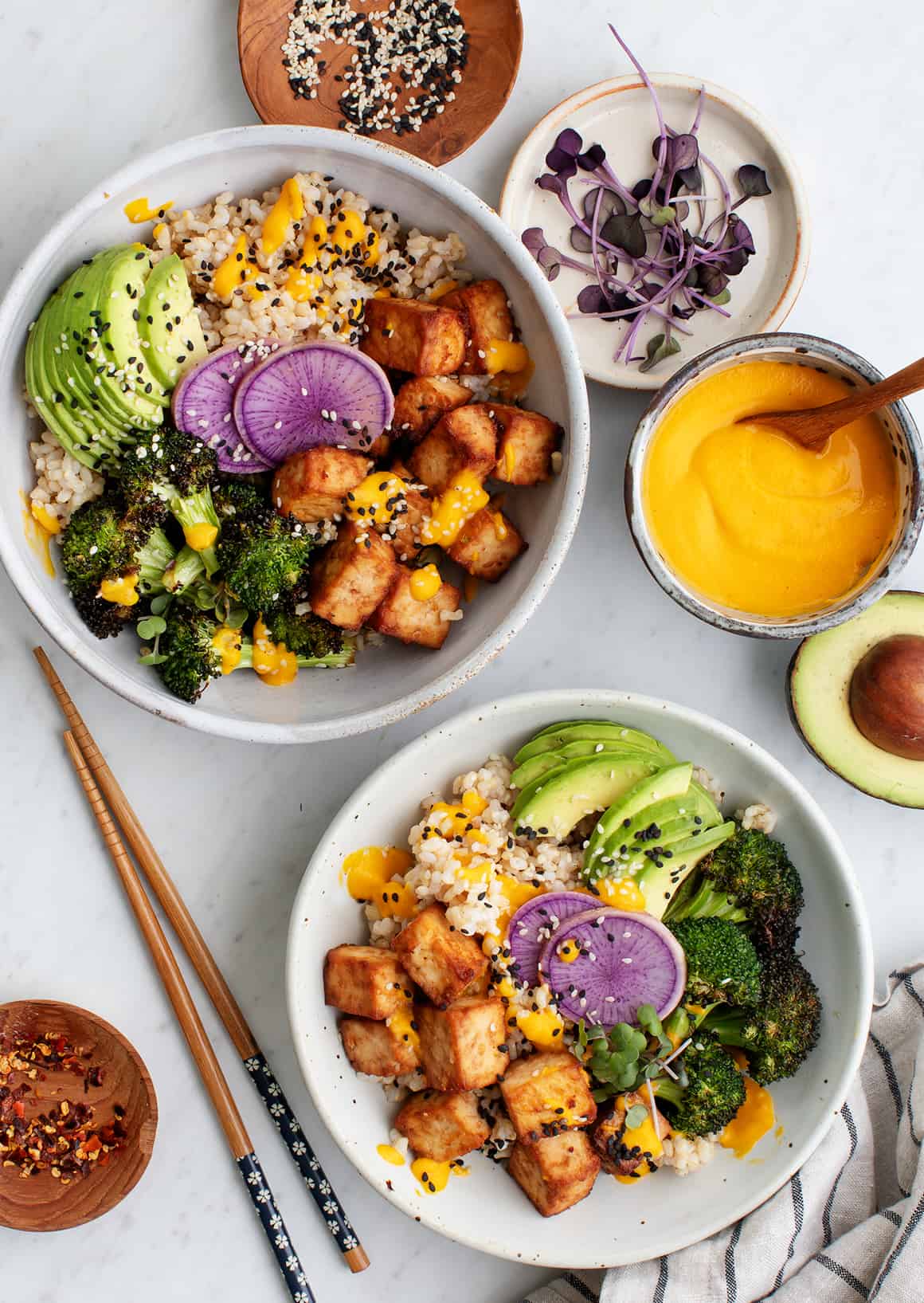 Why We Love It: This plant-based bowl is one of my favorite healthy Instant Pot recipes. It's bright, flavorful, and filled with good-for-you additions. Pressing your tofu and seasoning thoroughly before cooking is also a great way to ensure it ends up crispy and tasty.
Hero Ingredient: The world is your oyster when adding toppings to this bowl, but don't skip out on the carrot ginger dressing.
This post was originally published on March 6th, 2022, anded has since been updated.