Post-holidays, I know many people (myself included!) can now call themselves proud new owners of an Instant Pot. If you're anything like me, you've been searching for the best Instant Pot recipes to put your new gadget to the test. Personally, I've been making everything from easy oatmeal breakfasts to vegan mains (that make the best leftovers) to tender meat dishes that transition seamlessly to tacos the next day. But if you're on the fence about purchasing one yourself, get ready—because the Instant Pot recipes below will have you convinced.
These recipes are sure to spice up your weeknight dinner routine (and breakfast! and lunch!) and put your dusty old slow cooker to shame. The big bowl-o-fun has been my favorite gift of 2023 so far—and I have a feeling it'll hold strong throughout the year. Why do I love my Instant Pot so much? Well, let me tell you: it's a combination of an electric pressure cooker, slow cooker, rice cooker, and yogurt maker all in one. Amazing, right?
Featured image by Suruchi Avasthi.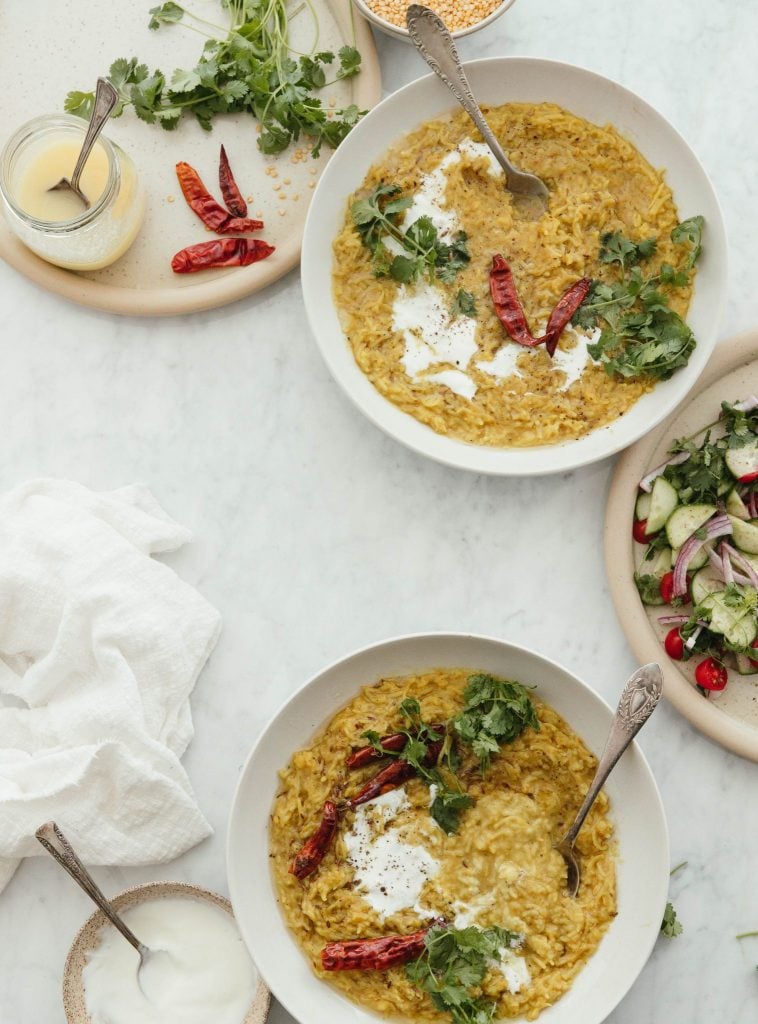 17 Instant Pot Recipes That Make Mealtime a Breeze
The Instant Pot is so versatile and is by no means a one-trick pony. You can also sear and sauté just about anything; turning average stove-top dishes into one-pot masterpieces. Here are 17 of our favorite Instant Pot recipes to make for breakfast, lunch, and dinner. Because who doesn't love having a delicious meal on the table minus the stress?
Breakfast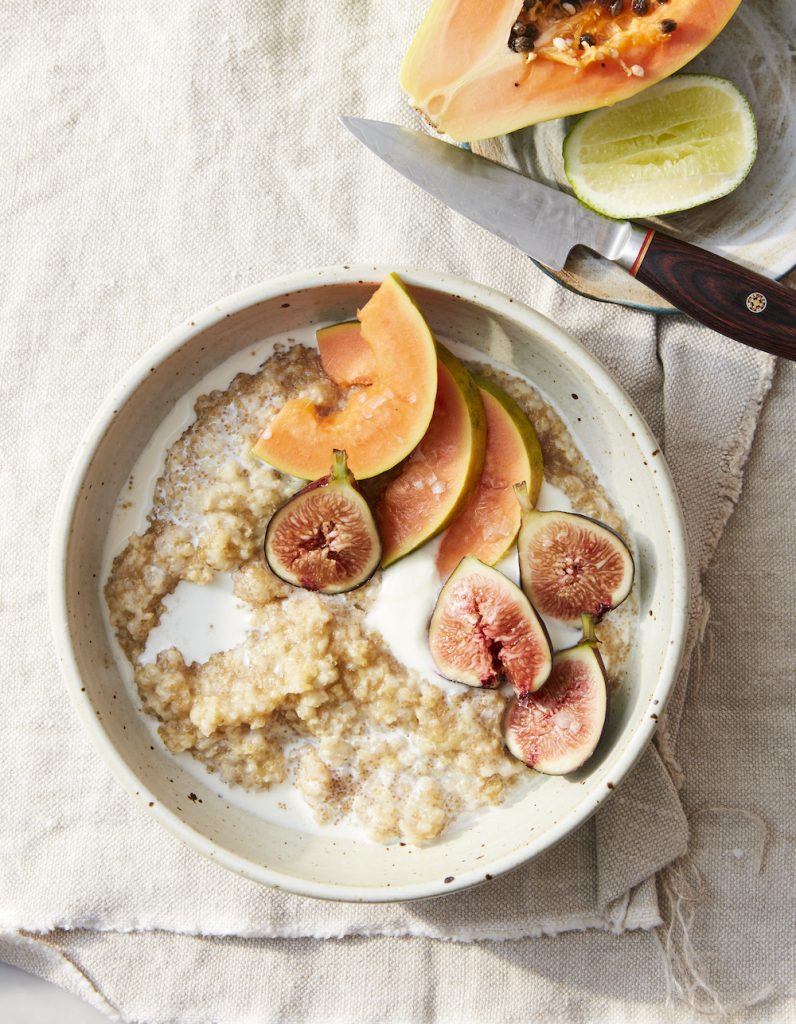 Why We Love It: Porridge is one of my go-to breakfasts. I love how versatile and simple the dish is—it's the perfect base for nourishing fruits and mix-ins (think: flaxseeds, chia seeds, etc.). This version steps things up from your usual oats with a mix of millet and amaranth. The result is a warming, creamy bowl of morning-meal goodness.
Hero Ingredient: Whole milk yogurt is key to making your porridge perfectly thick.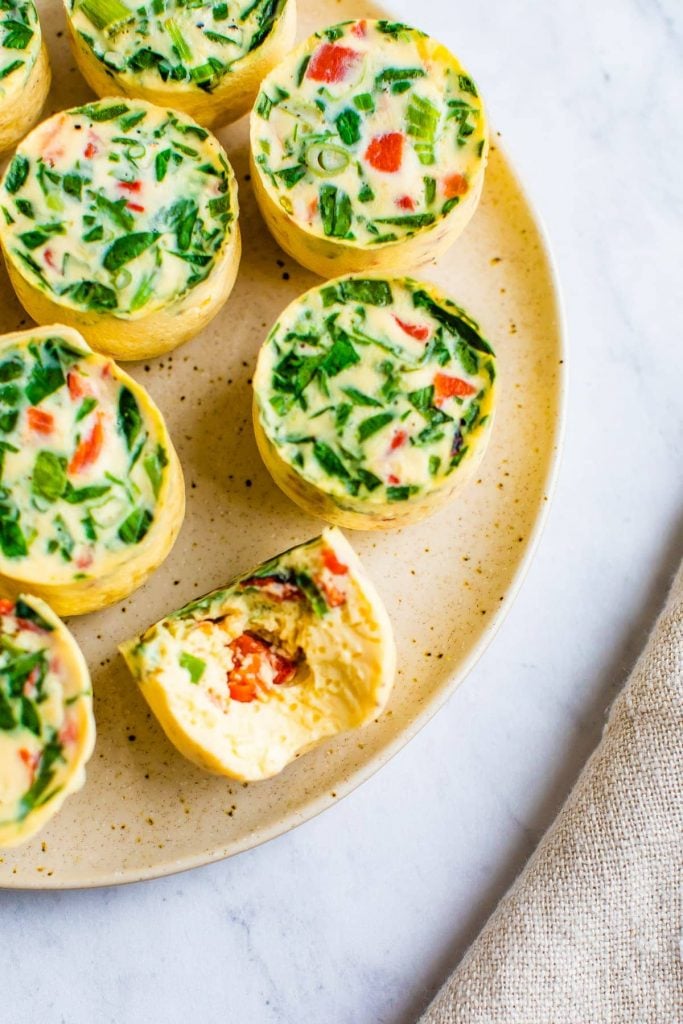 Why We Love It: Like your favorite Starbucks order, but better. (And because they're made in the Instant Pot, they're way easier than other homemade options.) They're creamy and taste exactly like they've been cooked sous vide. More good news? They're endlessly customizable and the kiddos will love 'em, too.
Hero Ingredient: Maybe it sounds weird, but cottage cheese is clutch in giving these egg bites their cheesy, dreamy, (and protein-packed!) texture.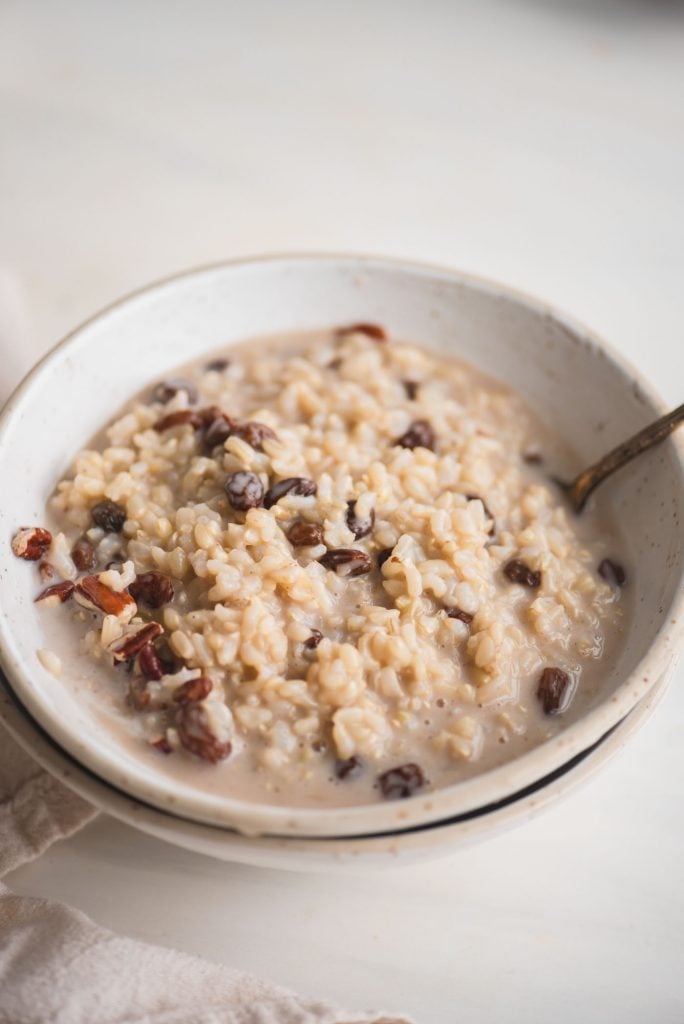 Why We Love It: I'm obsessed with rice pudding. It's perfect for breakfast and doubles as a delicious dessert. This version is perfectly spiced with cinnamon, nutmeg, and ground ginger. If you're enjoying this recipe for breakfast, try topping it with your favorite fruit: banana slices, apples, and berries are all a welcome addition.
Hero Ingredient: The raisins add a nice burst of texture.
Why We Love It: By now, you know that I'm an oats obsessive. This Instant Pot cooking method? Pure genius. It's easy to prep all the ingredients the night before and let your appliance work its magic in the morning. Pro tip: Be sure to cook your oats in water—not milk. Dairy cooked under high pressure can end up a little… funky.
Hero Ingredient: The toppings and mix-in combos are practically endless. My favorite? Try going savory—fried egg and pico de gallo is a match made in breakfast heaven.
Vegan and Vegetarian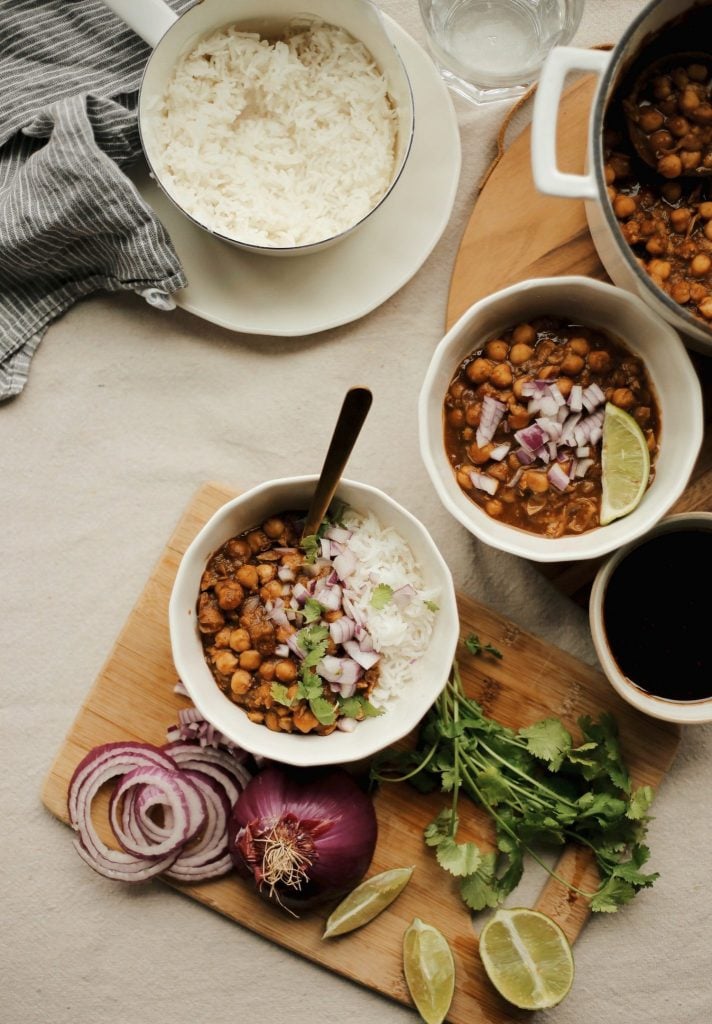 Why We Love It: Suruchi, our Food Editor, translated her early food memories into this genius recipe. And thank goodness she did—it doesn't get more delicious than this. It's a nourishing bowl of spices, veggies, and plenty of spice. Don't let the winter pass you by without making this recipe.
Hero Ingredient: There are so many incredible spices to choose from, but the secret to making this dish super comforting is *surprise* the tomato sauce. It gives everything a richer, deeper flavor.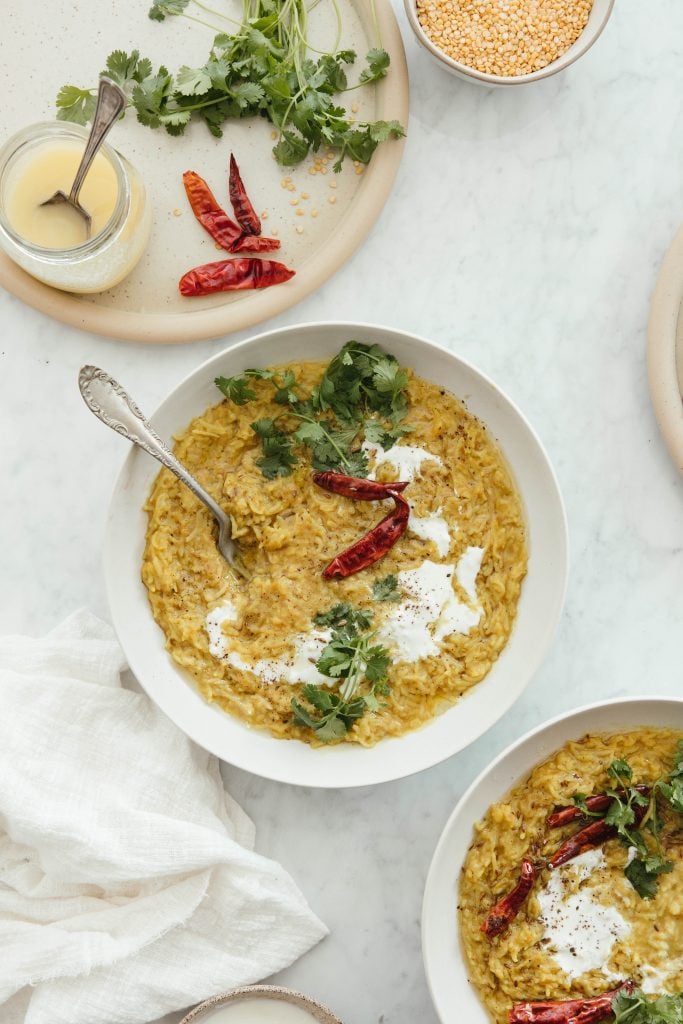 Why We Love It: If you need a break from indulgent, heavy meals, kitchari is the perfect healing dish. It's a staple in Ayurveda—the dish is easy on our digestive systems, packed with anti-inflammatory spices, and incredibly detoxifying. Not only that, but it also contains nine essential amino acids, making it a perfect protein. If you're not sold yet, know this: with its warming spices and a spoonful of yogurt on top (and don't forget the extra melted ghee) kitchari is unbelievably tasty.
Hero Ingredient: The garam masala brings a fragrant hit of cinnamon, cloves, and peppercorn to this all-star dish.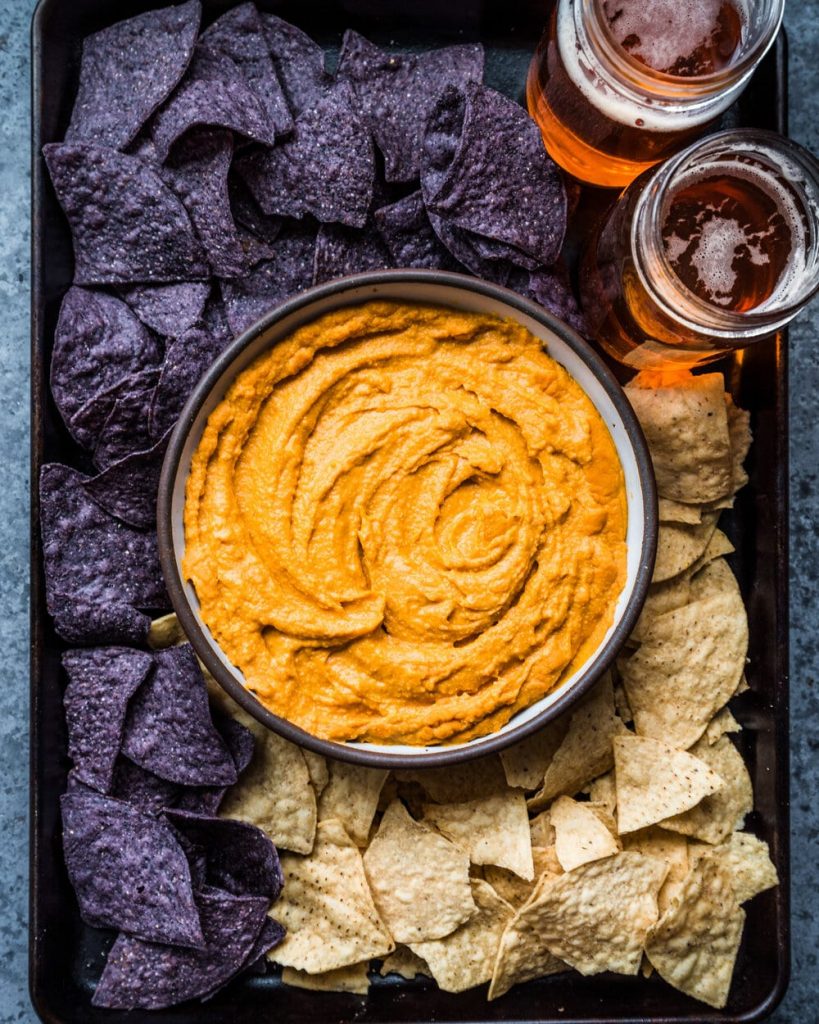 Why We Love It: While the Super Bowl may have already passed, there's still always a time and a place for a cheesy dip. Considering this cheesy cauliflower recipe is also vegan—amazing. It's the perfect dish to take in tow to a potluck, picnic, or any of the warm-weather gatherings you have coming up this spring.
Hero Ingredient: A little coconut sugar balances out the hit of spice you get from the hot sauce.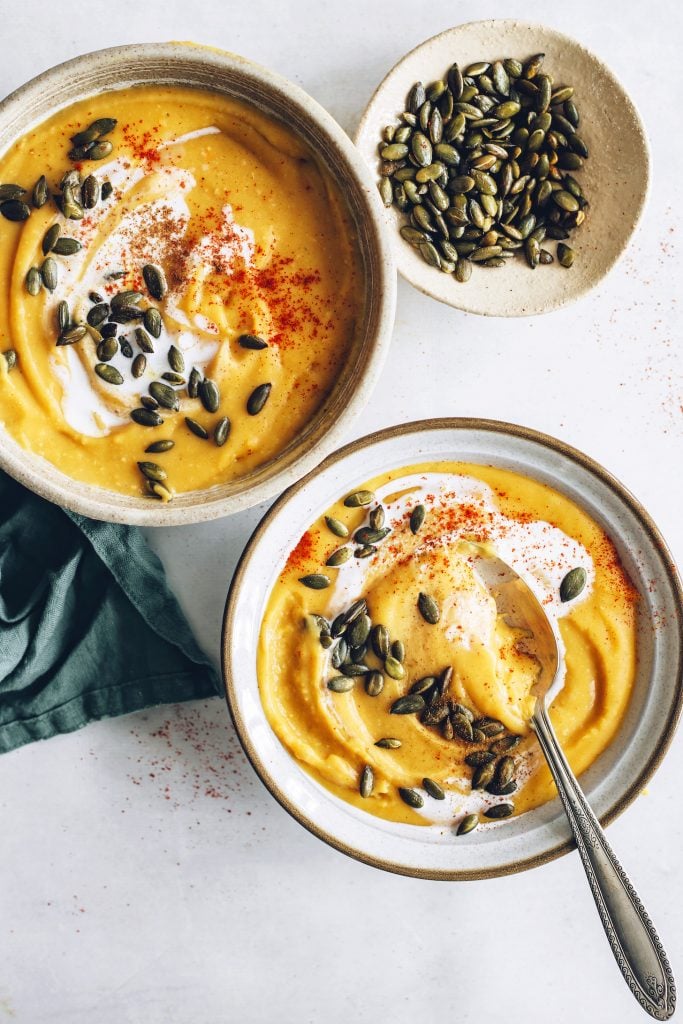 Why We Love It: Nothing warms me up quite like a bowl of red lentil soup. And when you add sweet potatoes to the mix? Absolute perfection. It's silky, smooth, and full of good-for-you ingredients like sweet potatoes (obvi), creamy coconut milk, a blend of spices, and lentils for a protein and fiber boost.
Hero Ingredient: I love the sweet-and-spicy flavor the two teaspoons of fresh ginger lend to this soup.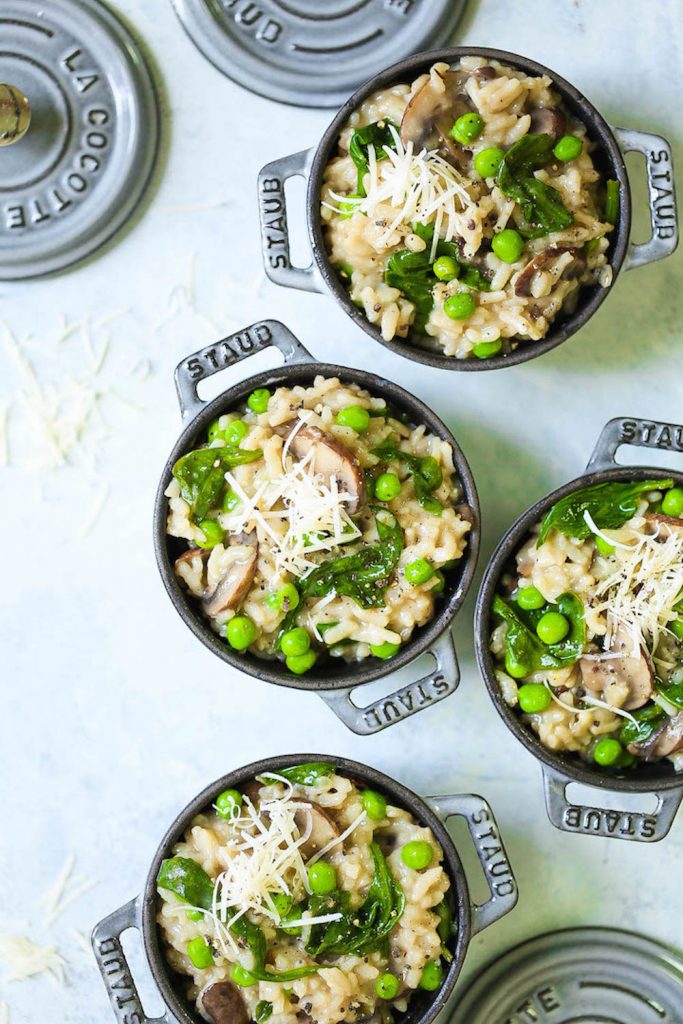 Why We Love It: Now, you can make better-than-restaurant-quality risotto right in your Instant Pot. And believe me when I say that this is unbelievably easy. The risotto comes out perfectly too—rich and creamy, loaded with mushrooms, spinach, peas, and freshly grated Parmesan. There's no stirring, no babysitting, or fuss.
Hero Ingredient: When spring comes, you can bet I'm craving all the peas and their verdant, bright pop of color.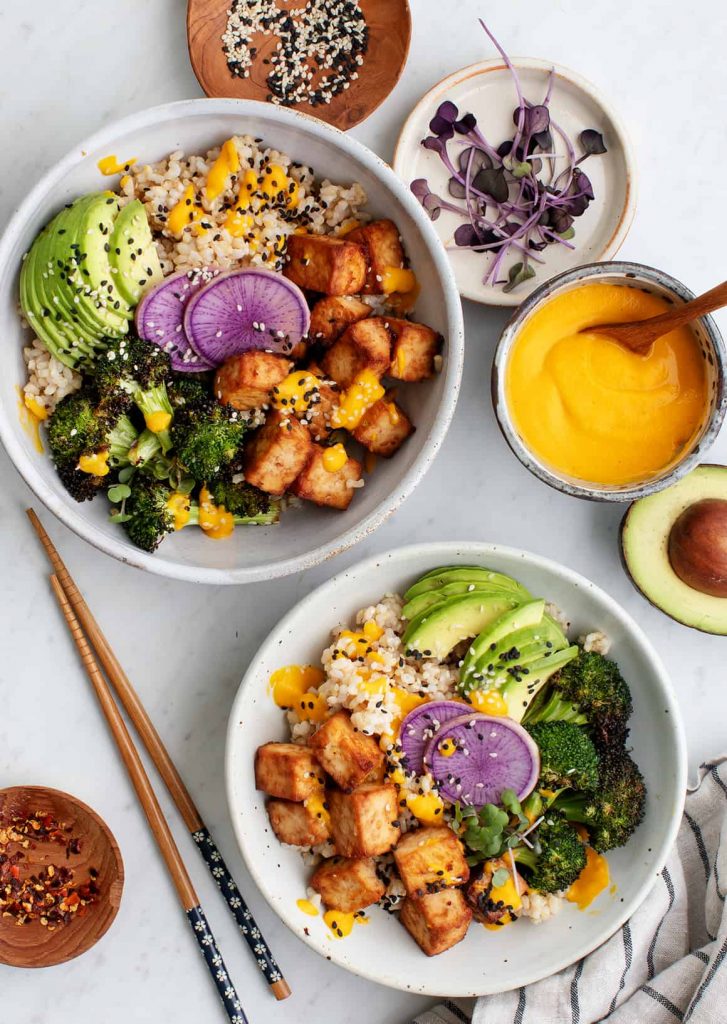 Why We Love It: Color is the name of the game when it comes to these plant-based bowls. Creamy avocado, crispy broccoli, the most gorgeous daikon radish you've ever seen. Also, can we talk about that Air Fryer tofu? This dish is all about the gadgets—and your Instant Pot comes in clutch when you're cooking up a perfect pot of brown rice. Out of all the Instant Pot recipes on this list, it's my hope that this one will finally convince you to get on bored.
Hero Ingredient: While I'm obsessed with this bowl, I'd be totally fine eating a plateful of the tofu all on its own.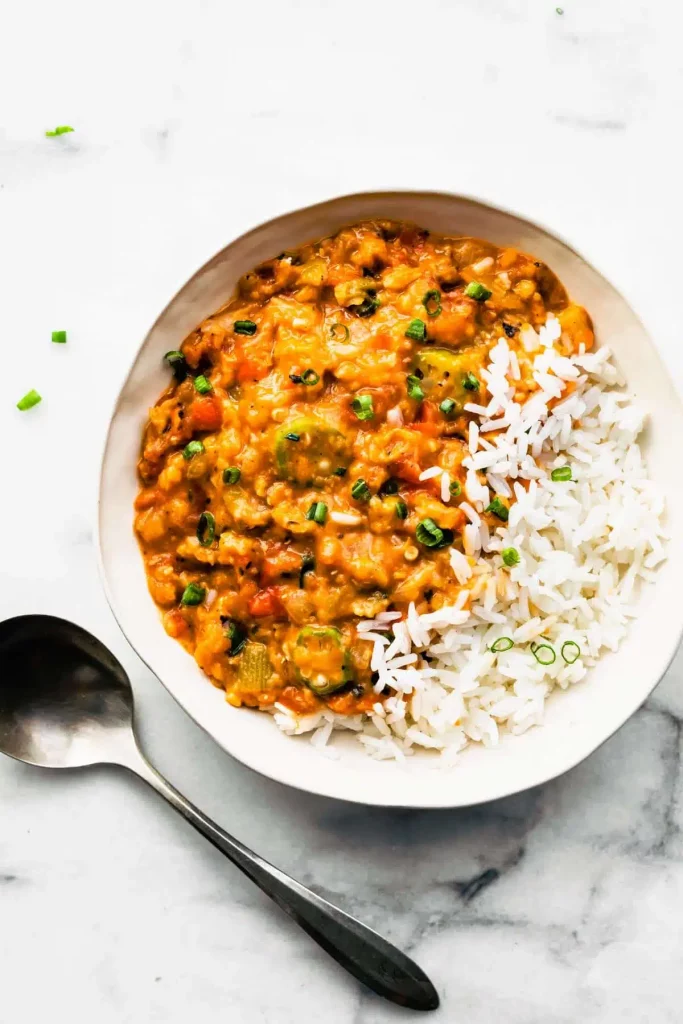 Why We Love It: I'm a Gumbo girl, through and through. So to discover a recipe that executes the Classic Creole dish perfectly—minus any animal products—was a breath of fresh air. And with your Instant Pot, you can have the budget-friendly recipe on the table in mere minutes.
Hero Ingredient: A tablespoon of smoked paprika might seem excessive to the uninitiated. But to all of us who are in the know—it hits the spot perfectly.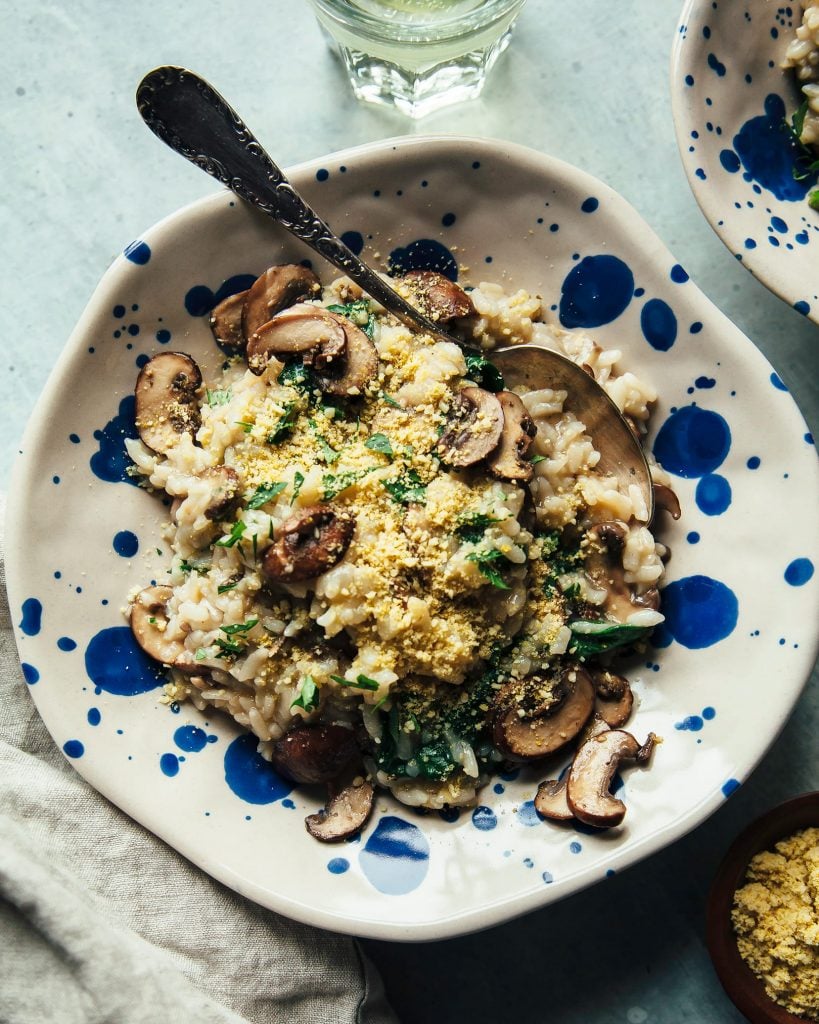 Why We Love It: While I love the rhythm of slowly stirring a pot of risotto until it's beautifully creamy, I don't always have the time to be so romantic about my weeknight meals. When that's the case, I pull out my Instant Pot and make this unbelievable mushroom risotto. It's low-maintenance, plant-based, and a step up from your typical Tuesday night affair.
Hero Ingredient: Nutritional yeast is my ride-or-die when I want to make a cheesy, vegan meal.
Meat Dishes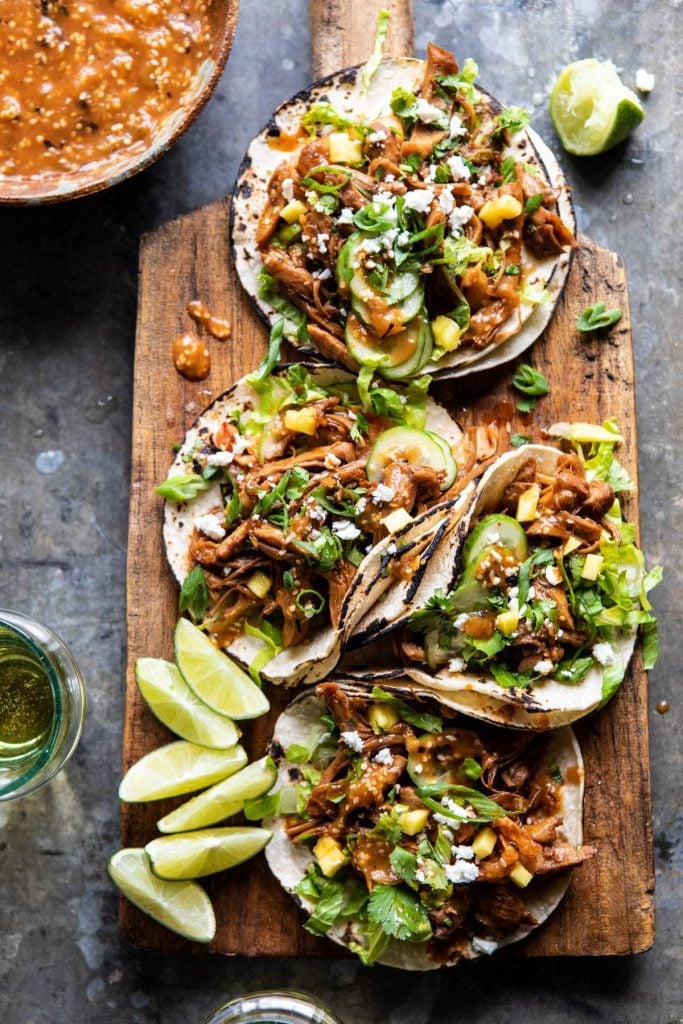 Why We Love It: Takeout may seem like the better dinner choice when you're short on time, but cooking at home can be much faster. With your Instant Pot, you can have these Korean-inspired tacos on the table with the press of a button.
Hero Ingredient: If you don't have gochujang (Korean chile paste) in your fridge, it's time to stock up. Its savory, spicy, and kind of funky flavor is the umami your favorite dishes need.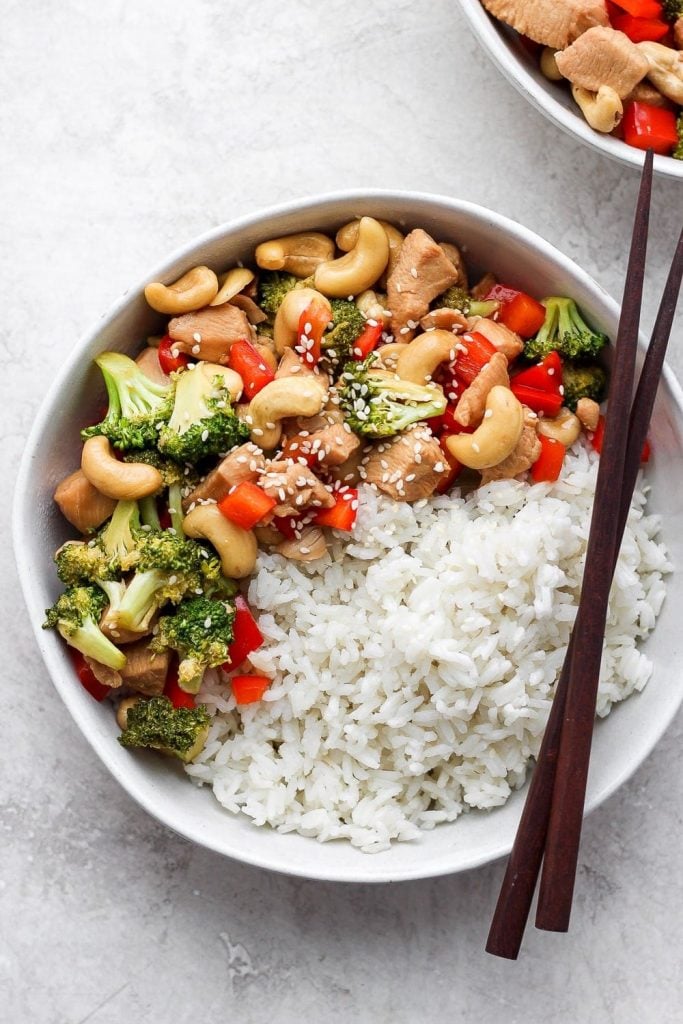 Why We Love It: This cashew chicken will rival your favorite restaurant version, but is so quick and easy that it can be ready in less than 45 minutes. Plus, I bet it's a lot healthier than your go-to takeout order. Serve it with rice and an added handful of cashews sprinkled over top. I can guarantee: you're going to want to lick your bowl.
Hero Ingredient: Maple syrup gives your chicken the tasty sweet/sticky flavor and texture your tastebuds won't be able to get enough of.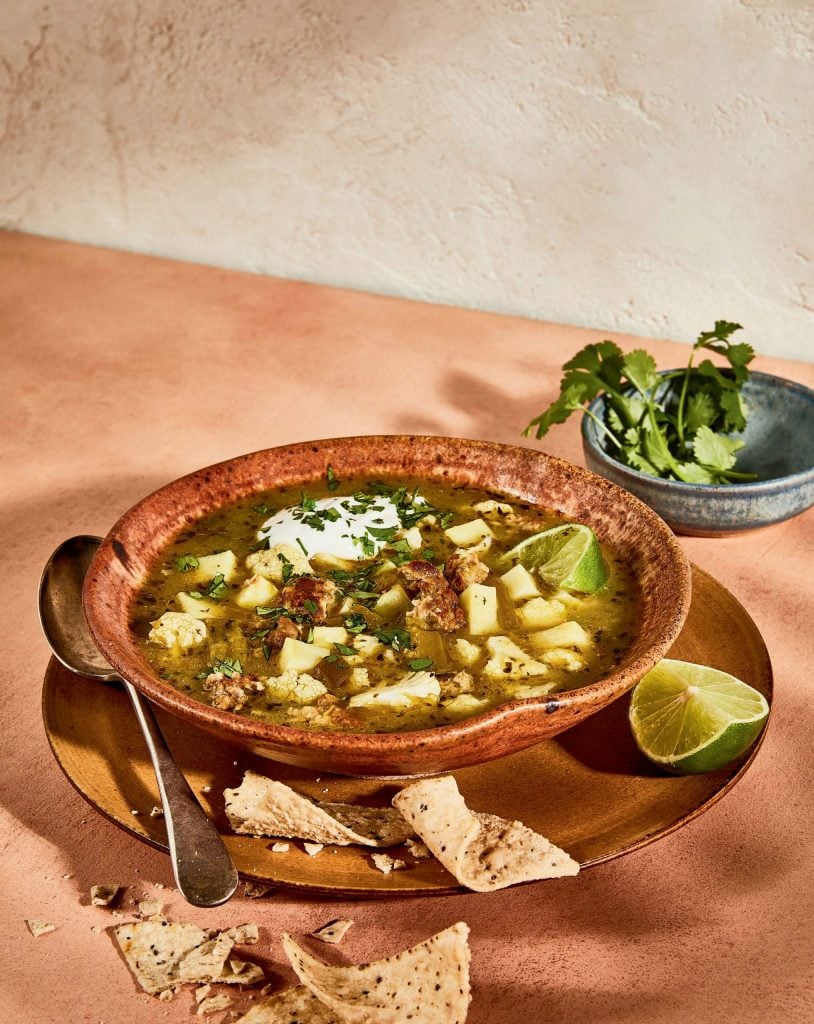 Why We Love It: Turkey Chili Verde is the perfect comfort food meal for a rainy day. I love making this on Sunday to pack for work lunches, as it's hearty yet light, and won't make me need a nap after eating a big bowl. Top with some crushed tortilla tips, cilantro, and a squeeze of lime.
Hero Ingredient: A slight sprinkle of cinnamon is the perfect sweet-and-spicy addition to your stew.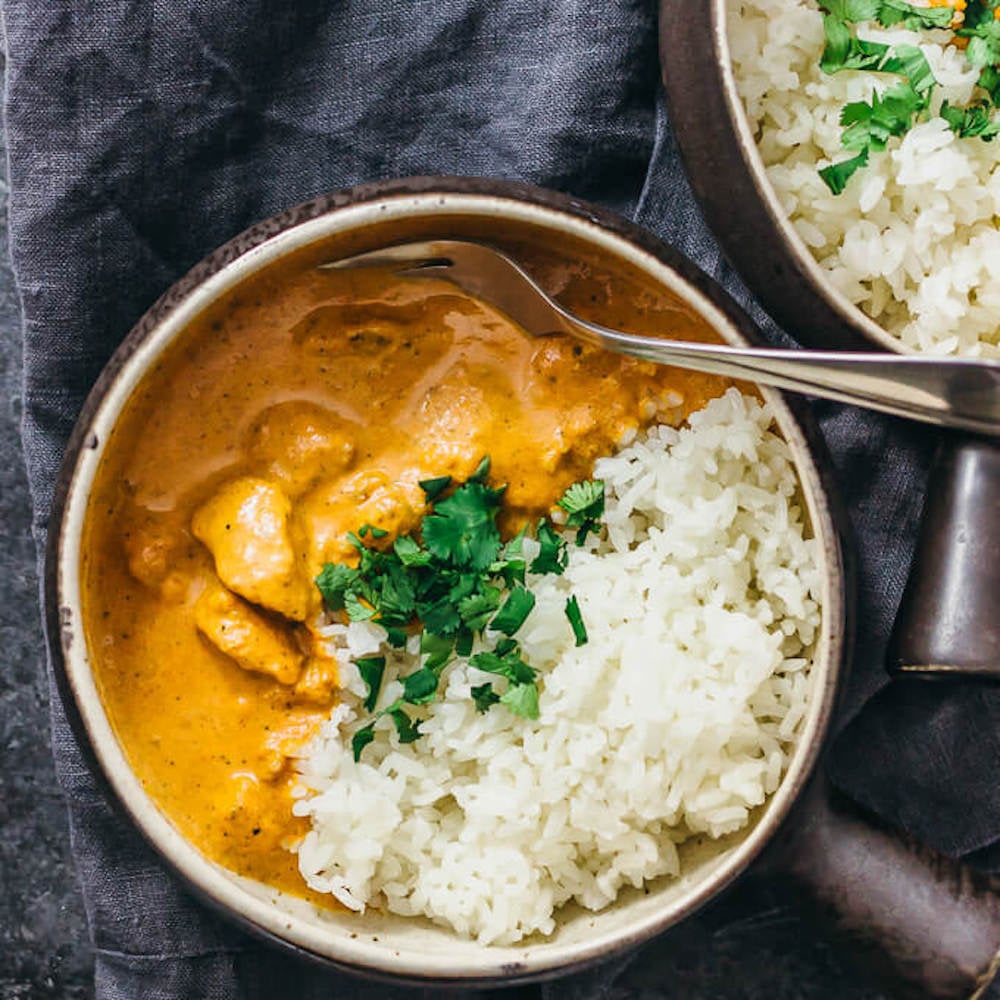 Why We Love It: Chicken tikka masala is one of my favorite dishes of all time. It's just one of those dishes that ticks off all of the boxes for me: (1) warm and comforting, (2) thick and saucy, (3) tons of spices and flavor, and (4) tender bites of chicken. This spicy chicken tikka masala is perfect for a weeknight at-home date night. Serve with plenty of naan and basmati rice for scooping up that addicting sauce.
Hero Ingredient: Speaking of the sauce, the mix of garam masala, paprika, turmeric, and cayenne is unmatched.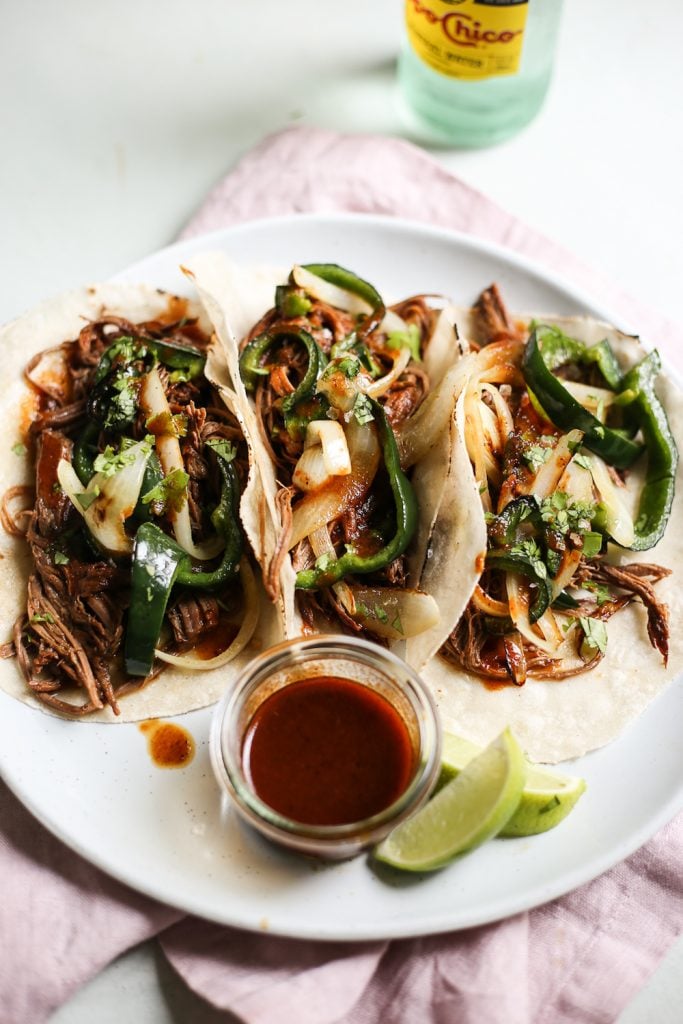 Why We Love It: A one-pot twist on a Texas classic. These tacos are amazing—a must-have addition to your taco night! Tip: If you are using grain-free tortillas (I always use my favorite Siete Foods Cassava Tortillas) this meal is 100% paleo approved. Or, if you are doing a Whole30, opt for lettuce cups to keep this dish compliant. Totally delish.
Hero Ingredient: Coconut aminos, a slightly sweeter, gluten-free soy sauce alternative, brings an unbelievable depth of flavor to the sauce.