If you love a nostalgic take on recipes, this class Thanksgiving side dish was made for you. The filling is made of fresh mashed sweet potatoes and topped with a crunchy, brown sugary topping for the ultimate blend in textures. One bite will bring you right back to your golden youthful days watching Saturday morning cartoons and eating a big bowl of cornflakes.
Get Ahead: Prep your sweet potato mixture a day or two before and top off with the cornflake mixture right before baking.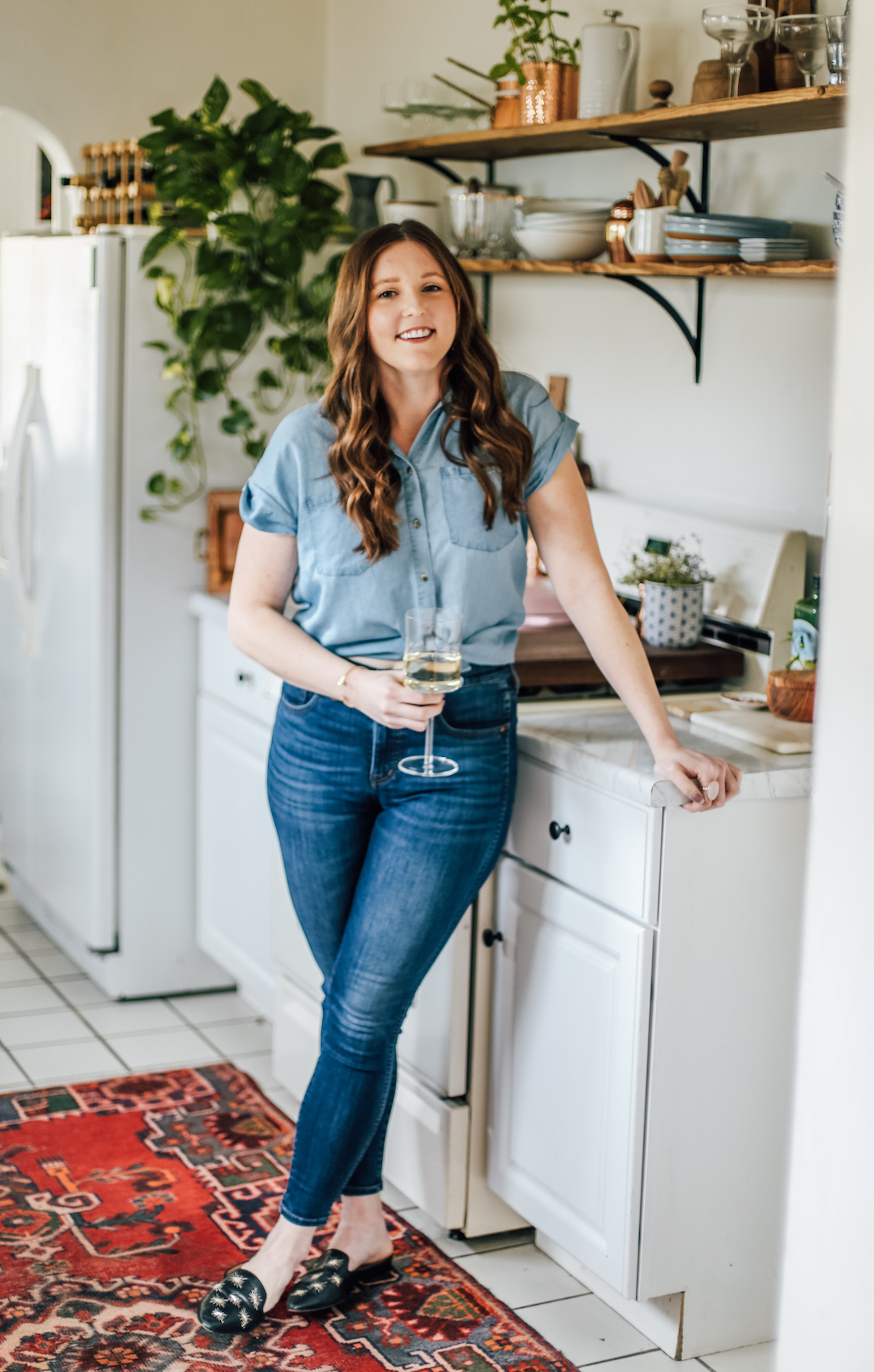 Elizabeth Van Lierde
Elizabeth van Lierde is a writer, photographer, recipe developer, food stylist, and author of Everyday Entertaining. After starting a career in event planning, she discovered her passion for entertaining and launched her blog, The College Housewife to show everyone how to make entertaining fun and easy.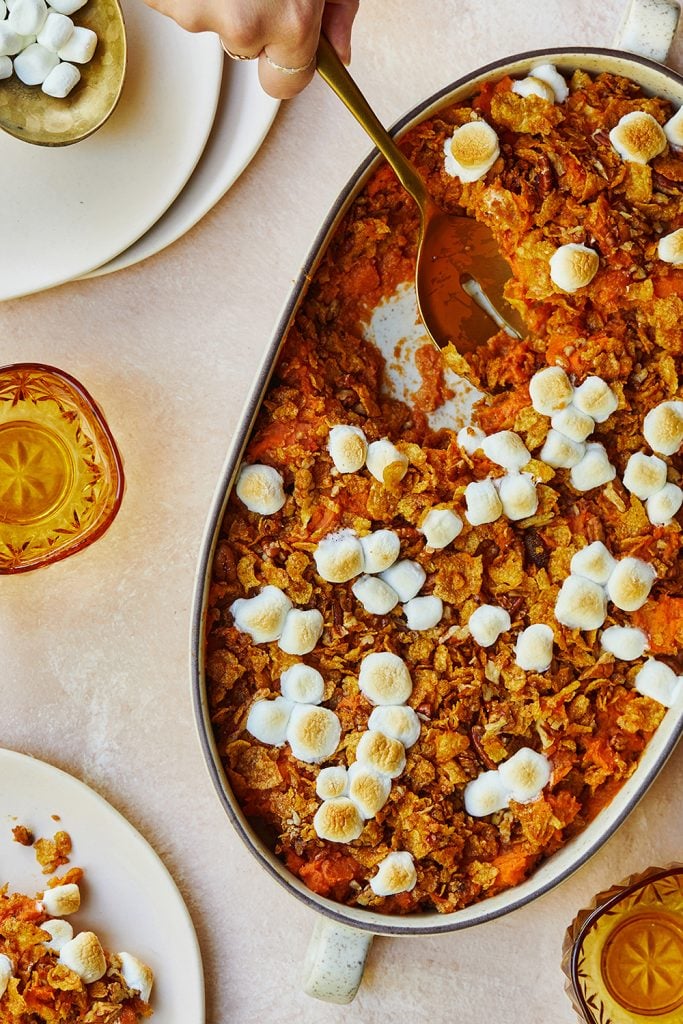 Keep reading for all the details on how to make this sweet potato mash, then buy the Everyday Entertaining cookbook for more delicious recipes like this.