This recipe for roasted mushrooms with thyme and smoked salt is a cozy, hearty side dish for entertaining all year round. Caramelized and bursting with flavor, these mushrooms would also be incredible on top of toast, as a vegetarian main, or as the centerpiece to a grain bowl.
**This recipe is from our Tastemakers interview with Kennesha Buycks. Read the full story here!**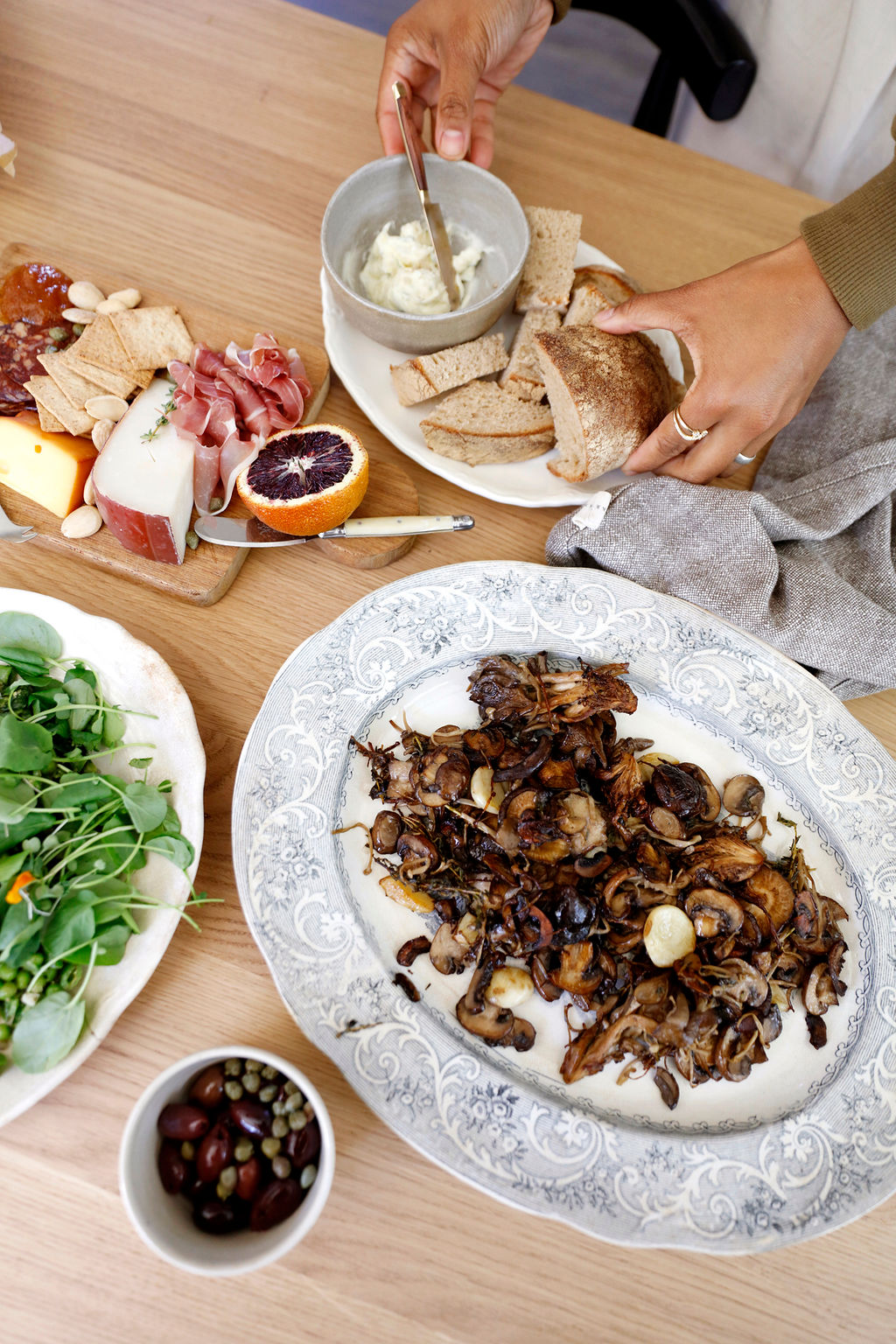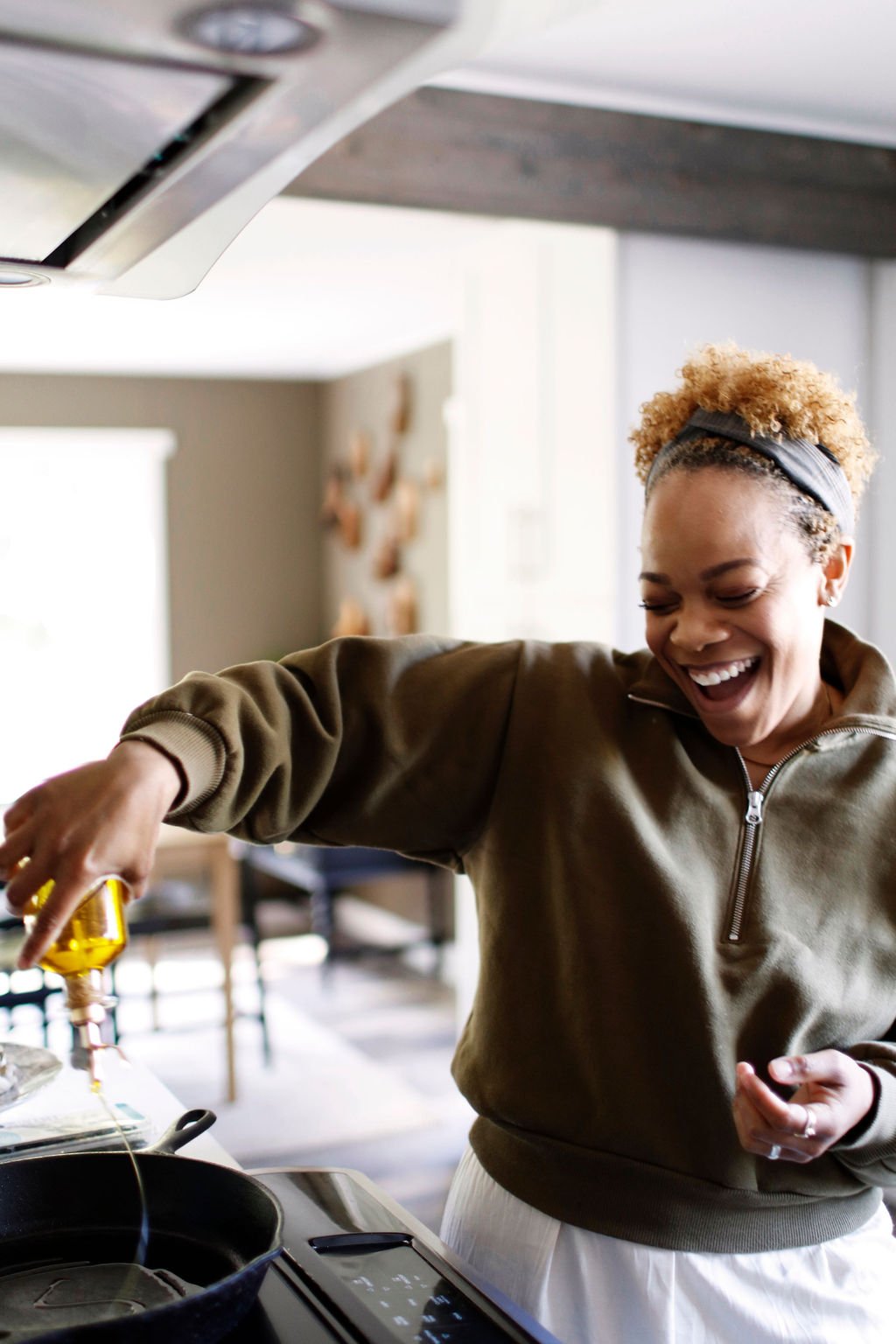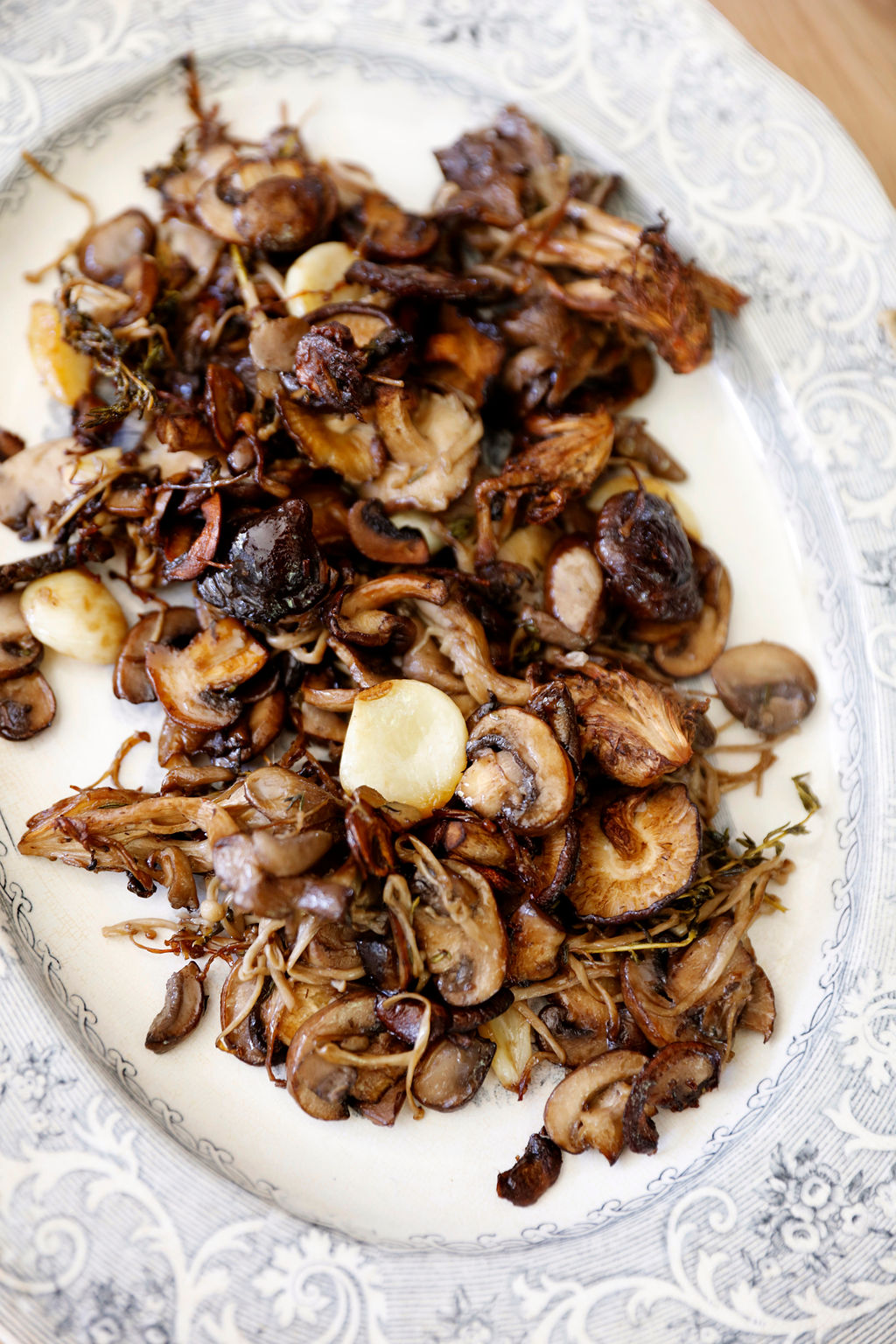 Categories
dairy-free, gluten-free, nut-free, vegan, vegetarian
1lb assorted mushrooms (chanterelles, morels, oysters, cremonis)
2tbs EVOO
2 cloves garlic, smashed
2 sprigs thyme
1 tap flaky smoked salt
1 (or more) tbs ghee (or salted butter for non-vegan)
1 tbs apple cider vinegar
2 tbs grainy dijon mustard (optional)
1 tsp thyme
---
Instructions
Clean dirt from mushrooms using a pantry brush or a dry towel. Chop the mushrooms into 1-2 inch pieces and if small, leave them whole.
Heat a large cast iron pan over medium-high heat. Add olive oil, garlic and thyme and cook for one minute to flavor the oil. Add mushrooms, stir and cook until caramelized. Do not overcrowd pan.
Cool for about 10 minutes. Season with salt and stir again. Add butter, vinegar and mustard. Stir and let reduce for one minute.
Serve immediately.