This Roasted Stone Fruit with Amarena Cherry Syrup recipe was part of our Tastemakers interview with Valerie Rice. Get the other recipes and read the full story here! 
Says author and chef Valerie Rice:
"Candied sour cherries from Italy are deep, dark, and complexly flavored—one of my favorite cocktail garnishes. When I've dropped that last cherry into an icy Black Manhattan (page 206), I'm left with a jar of delicious syrup—the perfect sweetener for roasted plums, peaches, nectarines, pluots, and cherries."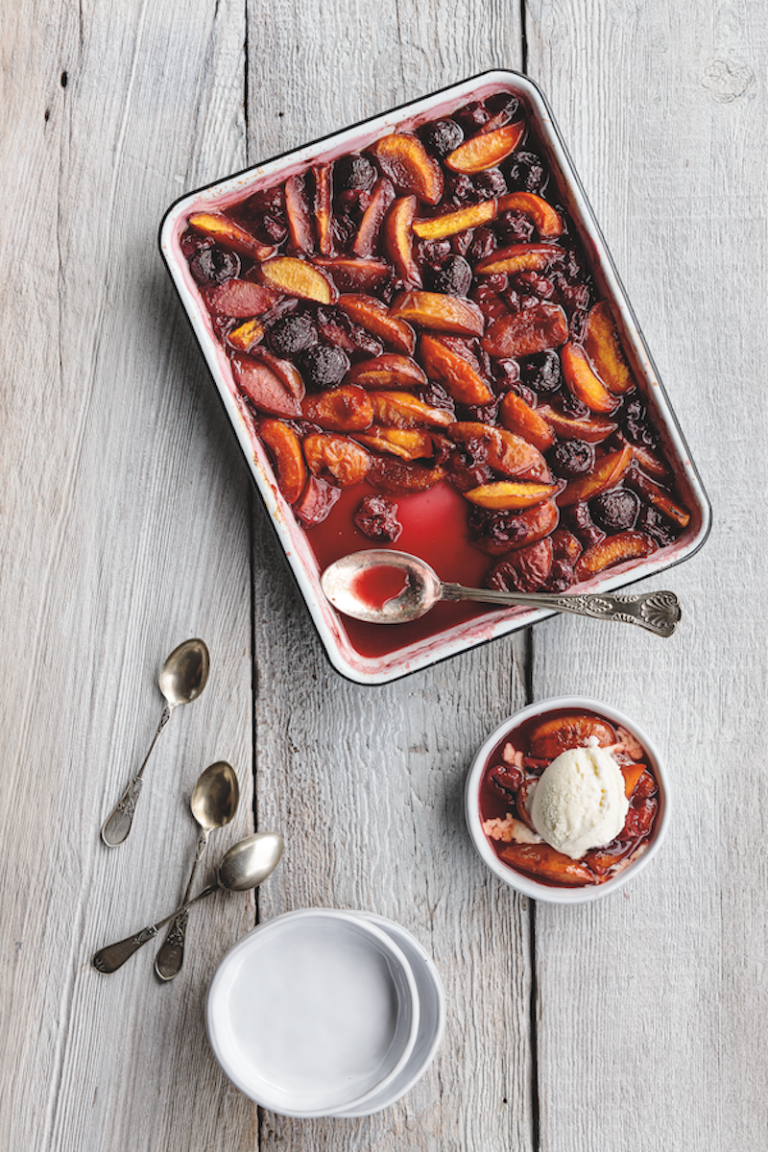 Reprinted with permission from Lush Life: Food & Drinks from the Garden by Valerie Rice, Prospect Park Books 2021
Photo credit: Gemma and Andrew Ingalls
---
Ingredients
2 tablespoons (¼ stick) butter

2 pounds mixed stone fruit (such as plums peaches, nectarines, and pluots,  pitted and sliced; plus pitted cherries)
¼ cup Amarena cherry syrup (see Bar Extras, page 287)
Vanilla ice cream
---
Instructions
Preheat the oven to 450°F. Heat the butter in a heavy large-rimmed baking sheet in the oven until just melted. Add the fruit and drizzle evenly with the syrup. Roast until the fruit is tender, stirring gently once or twice, about 20 minutes. Serve warm with your favorite vanilla ice cream and shortbread.