It's one of the harsh realities of becoming an adult: Even as the warm weather sets in and we're graced with the magical season of summer, work continues on. School might be out, but the 9-5 (or your version of it) is forever. Of course, that comes with a few benefits—connection with your coworkers, contributing to a common goal, and, of course, summer lunch ideas that are sure to satisfy.
Maybe that's a stretch—I mean, who wouldn't trade a 30-minute lunch break for an extended summer vacay? But in learning how to build long-term, sustainable happiness, I'm looking to the little things for answers. And as is the case here, when I say 'little things' it's the nutrient-dense, colorful, and totally crave-worthy meals that are boosting my mood.
Ahead, I'm sharing all the salad, sandwich, bowl, and even smoothie ideas to keep you feeling energized and inspired all throughout the summer (and, of course, beyond). Because when the 12 p.m., or let's be real, 11 a.m. hangries hit, you want to be prepared.
Summer Lunch Smoothies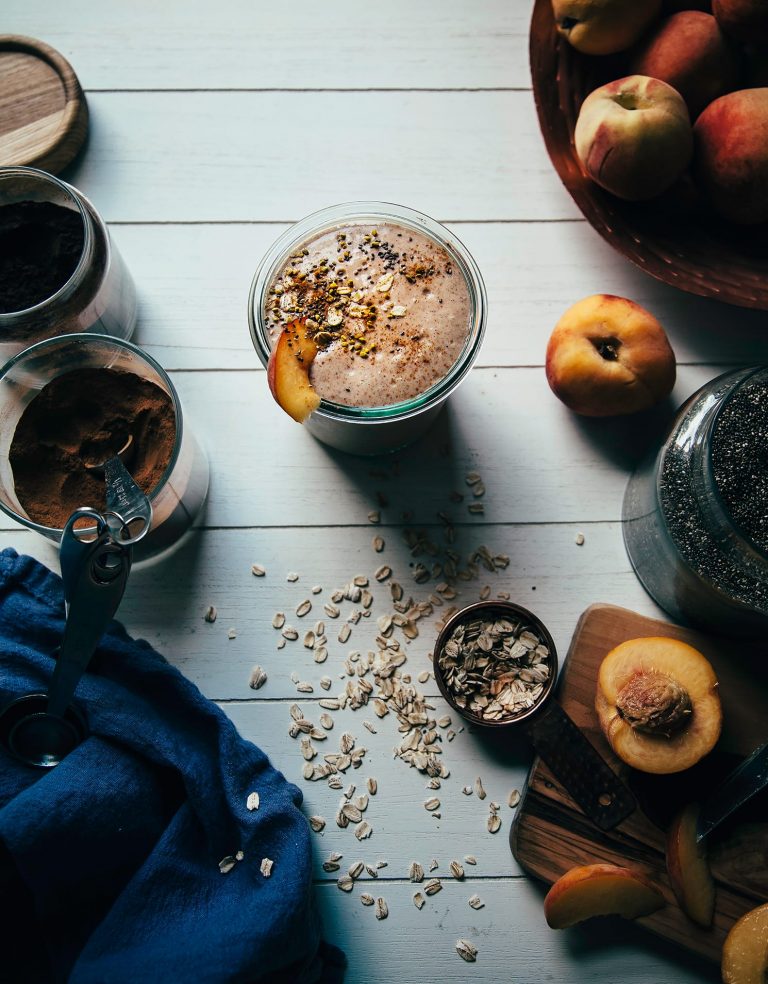 Why We Love It: If cutting yourself a slice of peach pie for lunch isn't in the cards, this is the next best thing. It seamlessly toes the line between meal and dessert (who doesn't love a twofer?) and features all the most delicious in-season summer ingredients. Sunshine in a glass.
Hero Ingredient: A little spice from the cinnamon balances out the sweet, creamy flavor.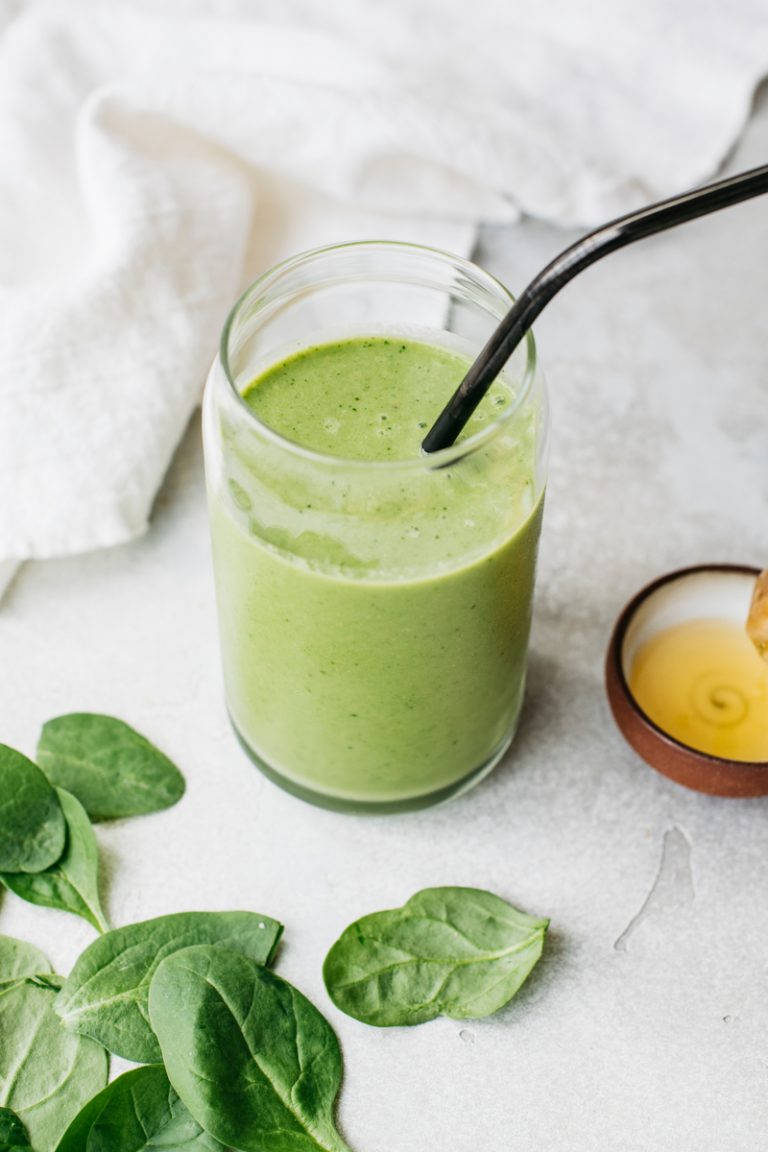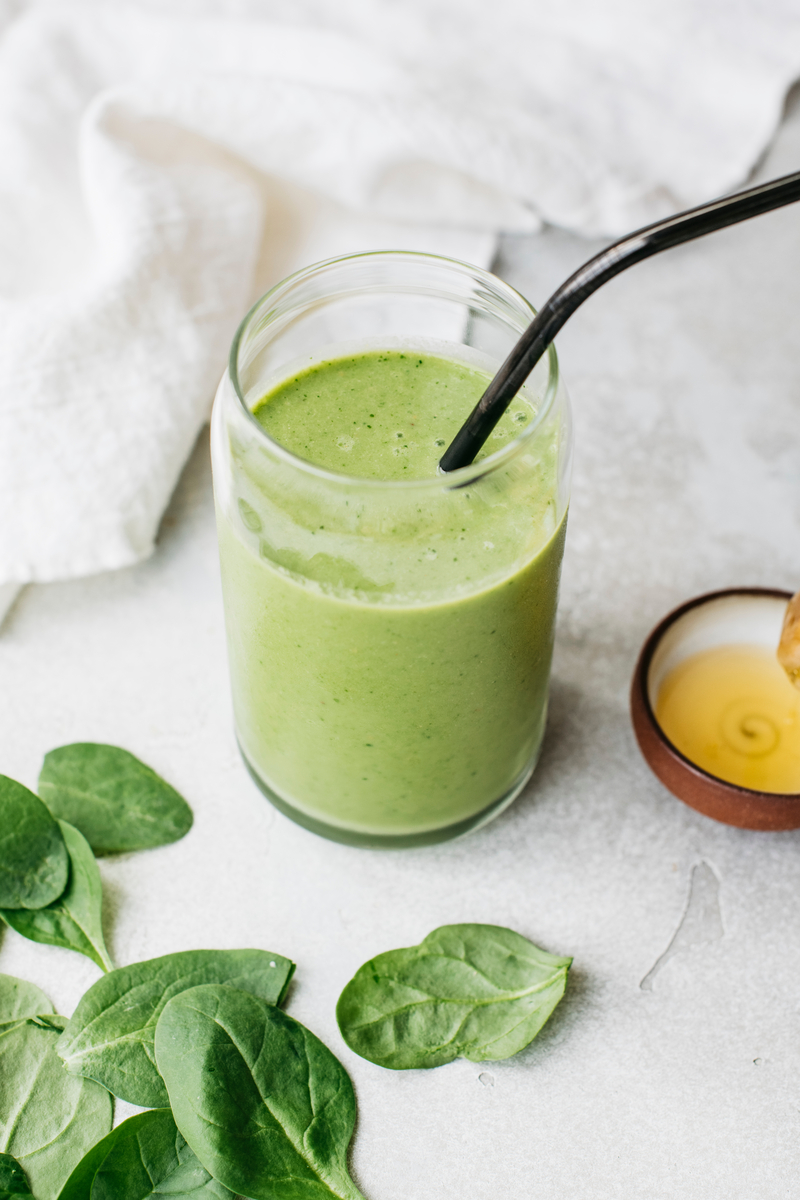 Why We Love It: Developed by Camille Styles' own Nihel Ayari, this is not your typical green smoothie. While it's a breeze to prep and easy to weave into your daily wellness routine, it relies on a formula that guarantees balanced blood sugar and stabilized energy all throughout the day. A whole cup of spinach without eating a salad? That's the beauty of sipping on a green smoothie for lunch.
Hero Ingredient: It's no longer breaking news—by now, we're all well-attuned to the creamy deliciousness that frozen cauliflower lends our smoothies. Completely tasteless, the cruciferous veg gives your smoothie a boost of satiating fiber, too.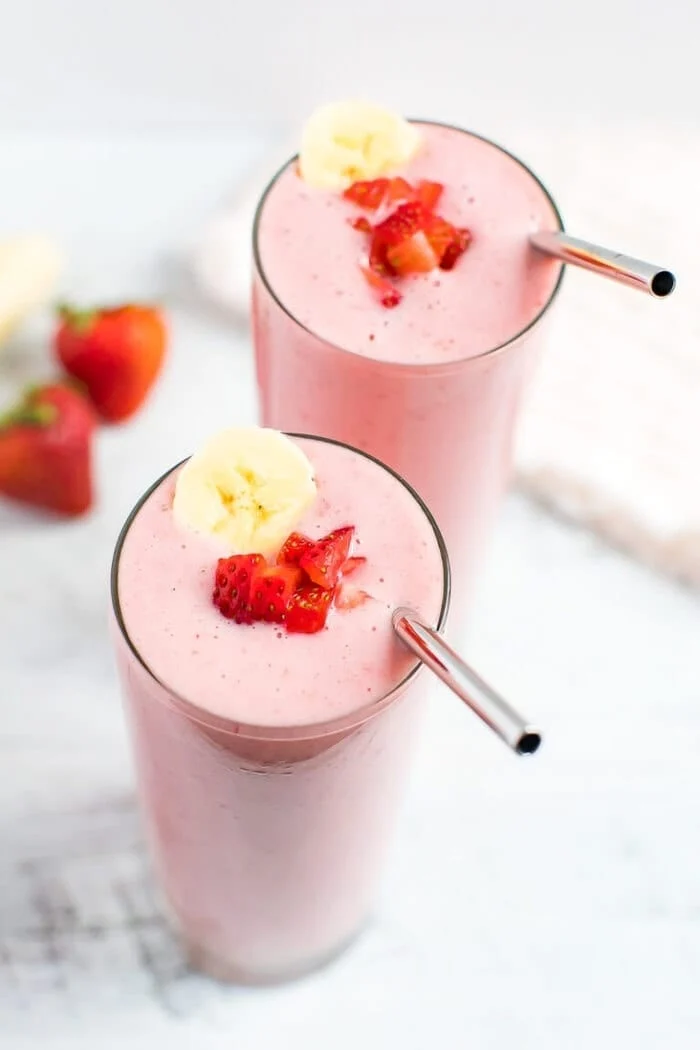 Why We Love It: Strawberry banana is a classic, go-to combo for a reason. The strawberry's slightly tart flavor gets mellowed out by the banana's sweetness, creating a distinctly fruity, tropical vibe. This smoothie highlights the pairing at its finest, leaning on a little Greek yogurt to make it all the more filling.
Hero Ingredient: It's one of the simpler summer lunch ideas on this list, but freezing the banana in advance ensures you have a thick, milkshake-like smoothie that makes this recipe all the more special. Details matter, folks!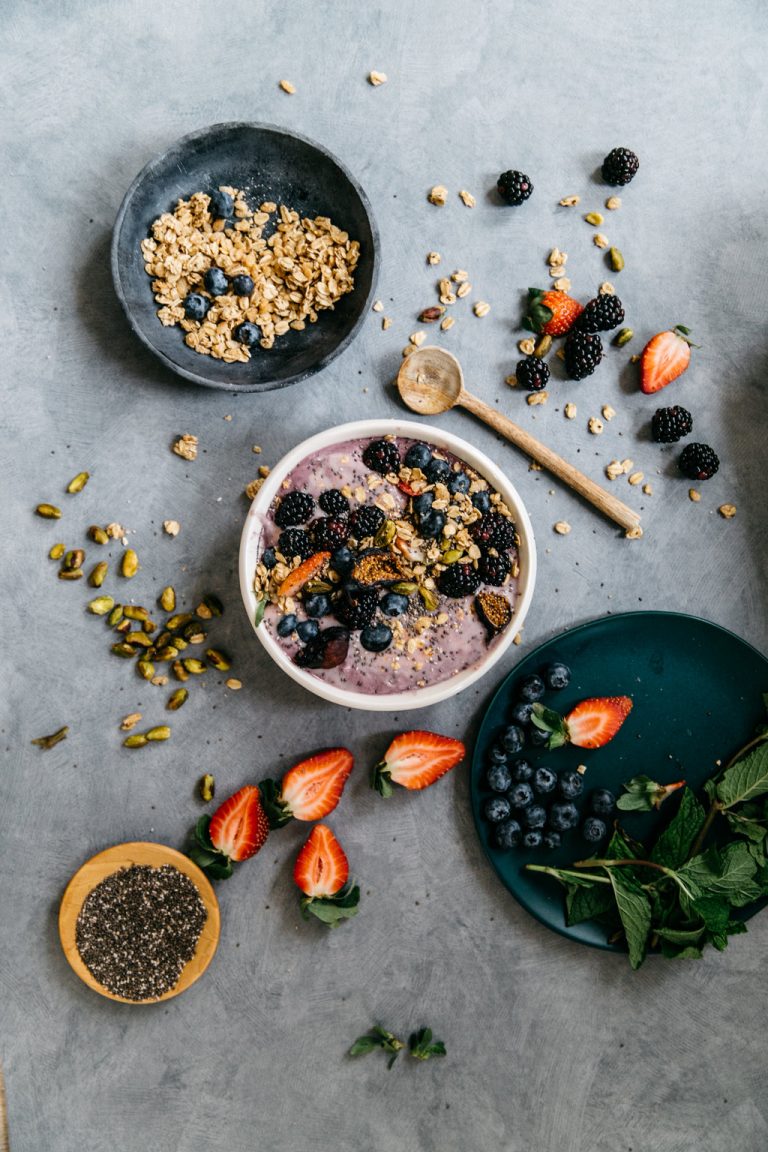 Why We Love It: When smoothie bowls rose to ubiquity, I felt seen. I won't lie, I often sip on smoothies as a snack versus a meal because drinking my lunch inevitably leaves me hungry an hour later. But by skimping on the liquid and freezing your fruits/veggies, this smoothie stays extra thick and spoonable. In other words, perfect.
Hero Ingredient: If you're as into mouthfeel as I am, then it's the crunchy toppings that'll really do it for you.
Summer Lunch Salads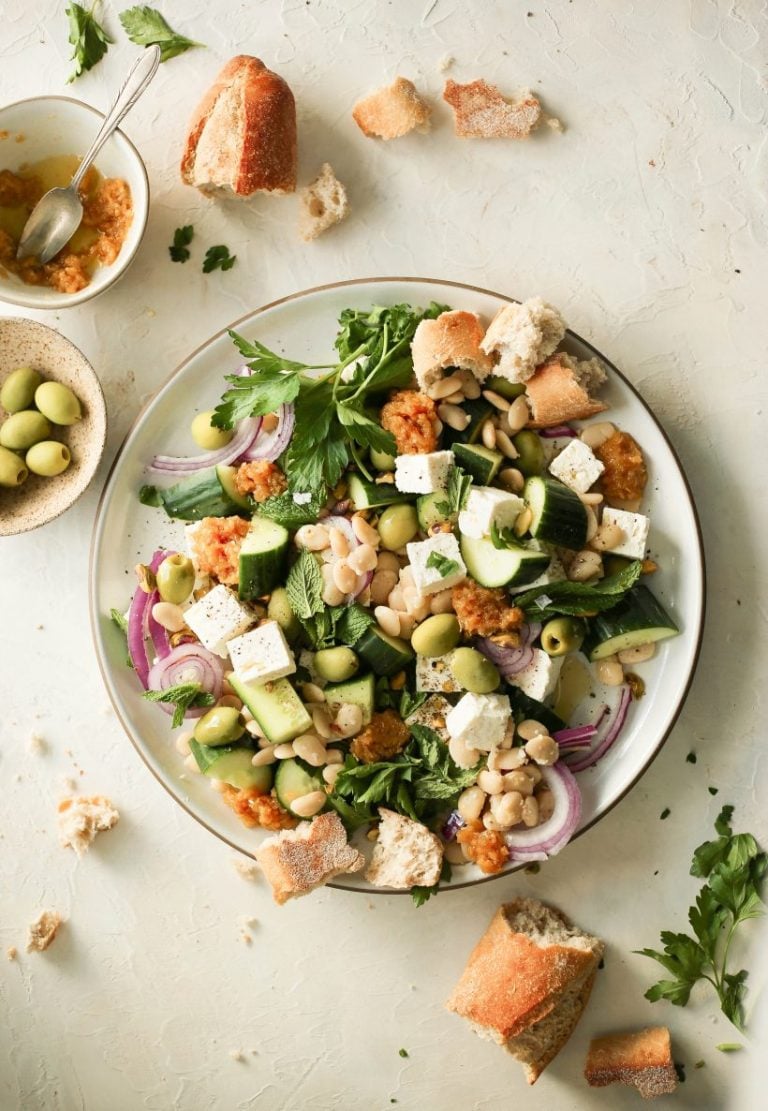 Why We Love It: When it comes to putting together a satiating lunch, I'm looking for variety in color and a whole mix of textures. This salad? Check and check. If you've come to believe that salads are destined to dissatisfy, then it's time to redefine the lunchtime staple—and try this recipe ASAP. Creamy white beans, salty feta, fresh mint, and the crunch of cucumbers. I'm in love.
Hero Ingredient: The lemon relish calls for an entire lemon—the rind, too! The result is an incredibly citrusy kick that'll brighten up your entire plate.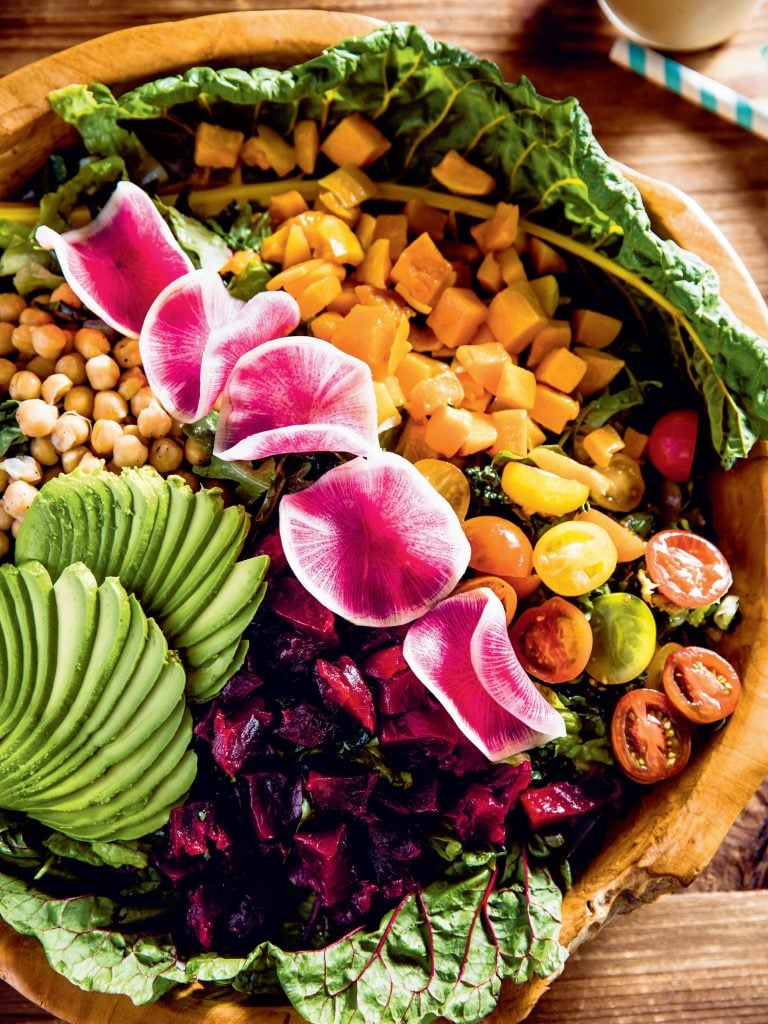 Why We Love It: A rainbow in salad form. This chopped salad is a true masterpiece and study in culinary composition. Thinly sliced avocado delivers a healthy dose of satiating fats while the mix of roasted, marinated, and fresh veggies keeps your taste buds guessing. Beautiful and nourishing—this is work lunch, 2.0.
Hero Ingredient: I'm meal prepping and keeping a container of these marinated roasted beets in my fridge at all times.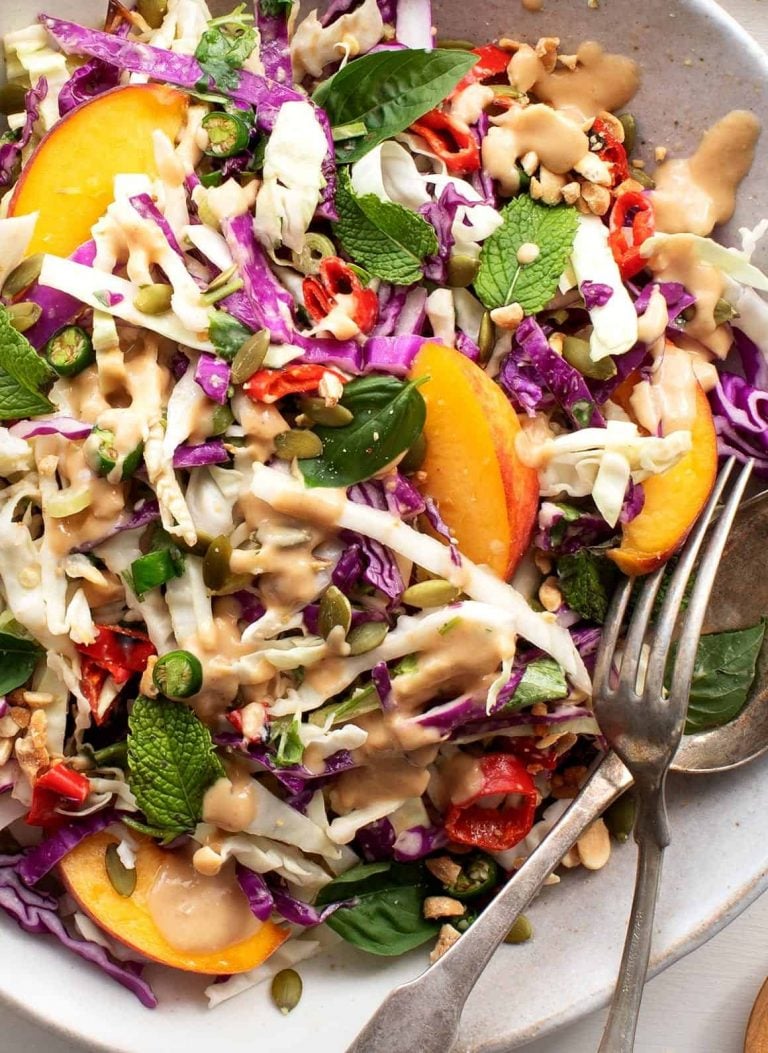 Why We Love It: A good slaw screams summer. The best slaws are fresh and light while still being a stellar lunchtime pick. Like many of these summer lunch ideas, this recipe takes inspiration from all the peak, in-season produce. A trio of herbs fills the slaw with unexpected flavor while the mix of cabbages and nuts gives it plenty of crunch. Double your recipe—you'll find a way to eat this for every meal.
Hero Ingredient: I'm the kind of person who loves a little fruit in my savory salads. A thinly sliced peach offers a touch of summery sweetness that helps this slaw shine.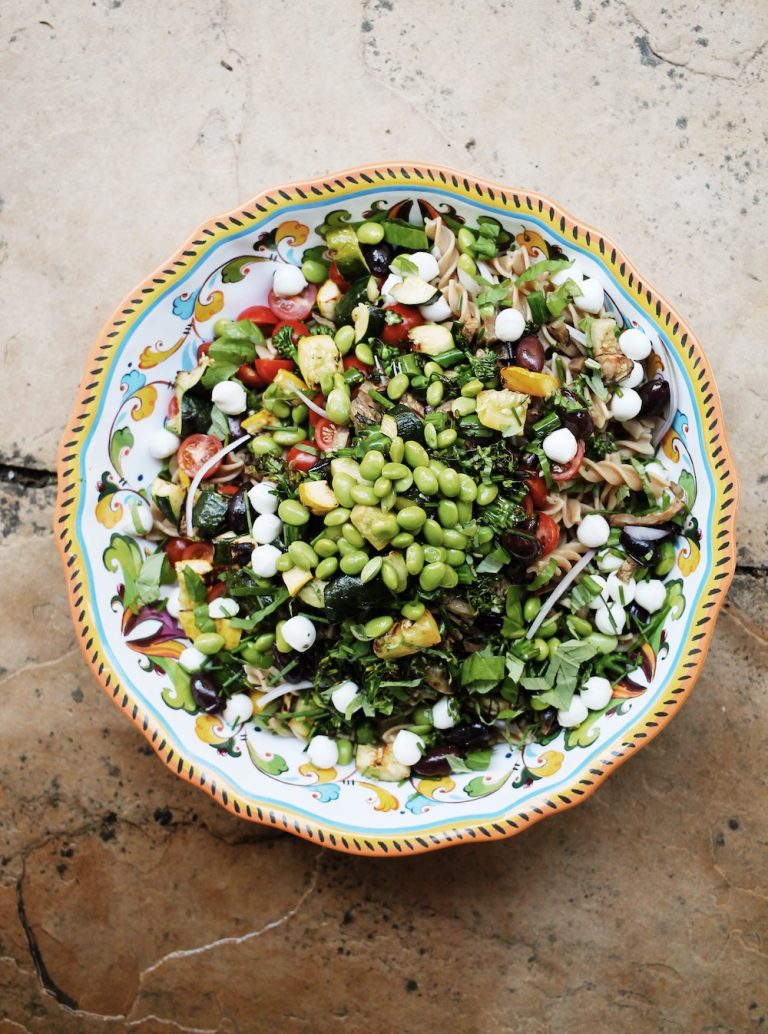 Why We Love It: Is it even summer if you don't have a signature pasta salad recipe at the ready? As our resident wellness expert and editor, Edie Horstman writes, this is the kind of dish you always want on hand. It's healthy, wholesome food defined, and while you're welcome to enjoy it on its own as a working lunch, it can double as a crowd-pleasing barbecue side.
Hero Ingredient: Gimme all the grilled eggplant.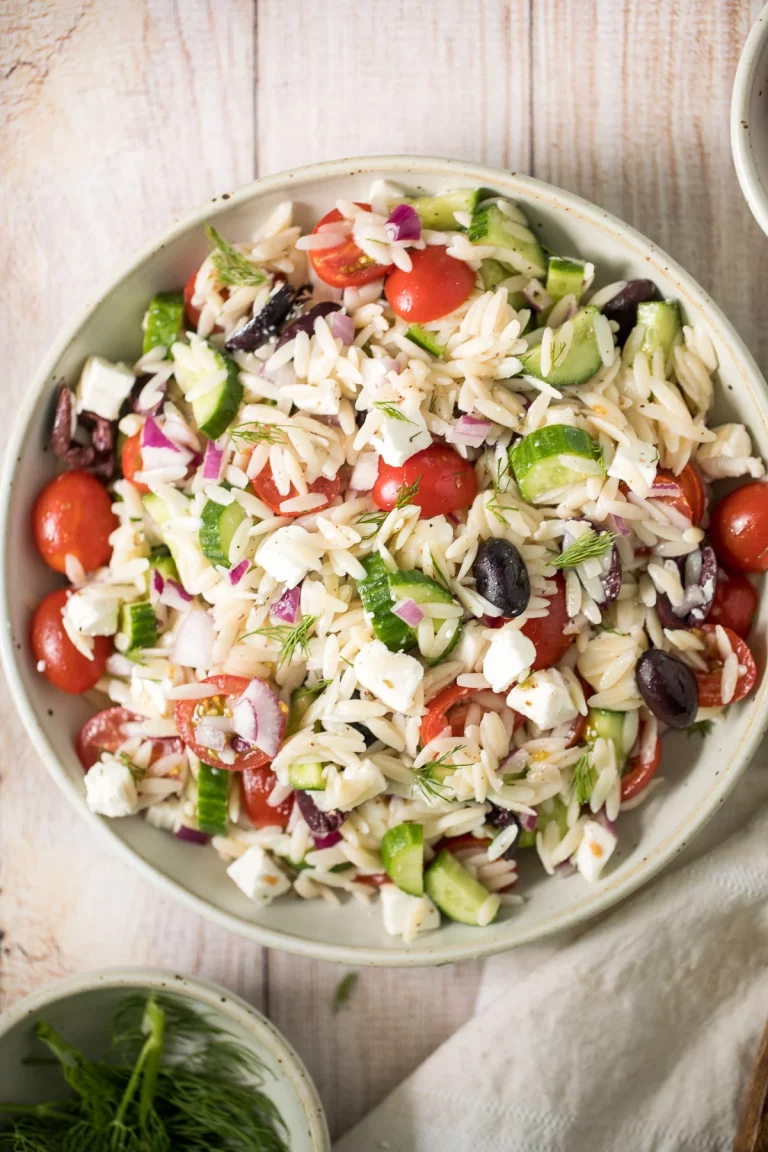 Why We Love It: For some reason, orzo has fallen under the radar for years. Well, this salad and I are here to give the short pasta the attention it deserves. Thanks to the tomatoes, cukes, Kalamata olives, and feta, this dish packs all the summery, Mediterranean vibes. It's exactly what I want to be eating between the hours of noon and 2 p.m., all the way through September.
Hero Ingredient: Dill gives this pasta salad undeniable freshness.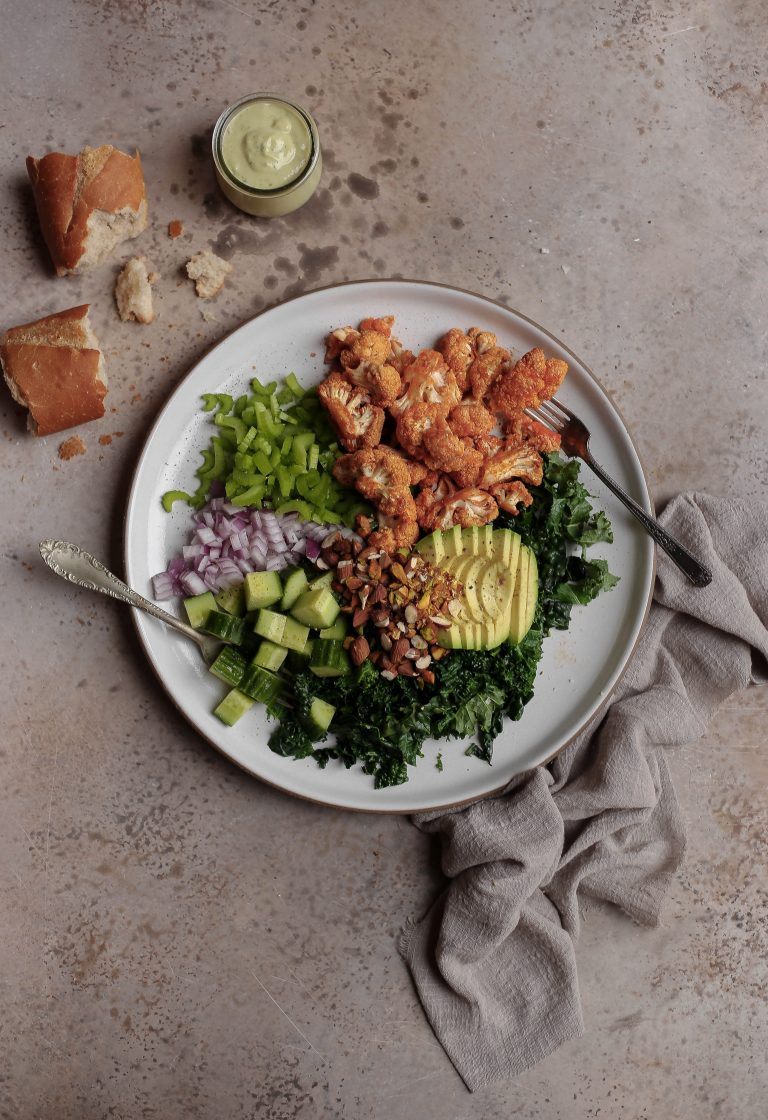 Why We Love It: Toss anything in a buffalo sauce and I'm bound to finish the entire plate. But do it to cauliflower, and I'll be making the recipe on repeat for months. Such is the case for this chopped salad. Every component on its own is totally addicting, but tossed together in a bowl? My lunchtime dreams come true.
Hero Ingredient: This buffalo sauce boasts the perfect sweet-spicy kick, and the melted ghee gives it just the right touch of richness.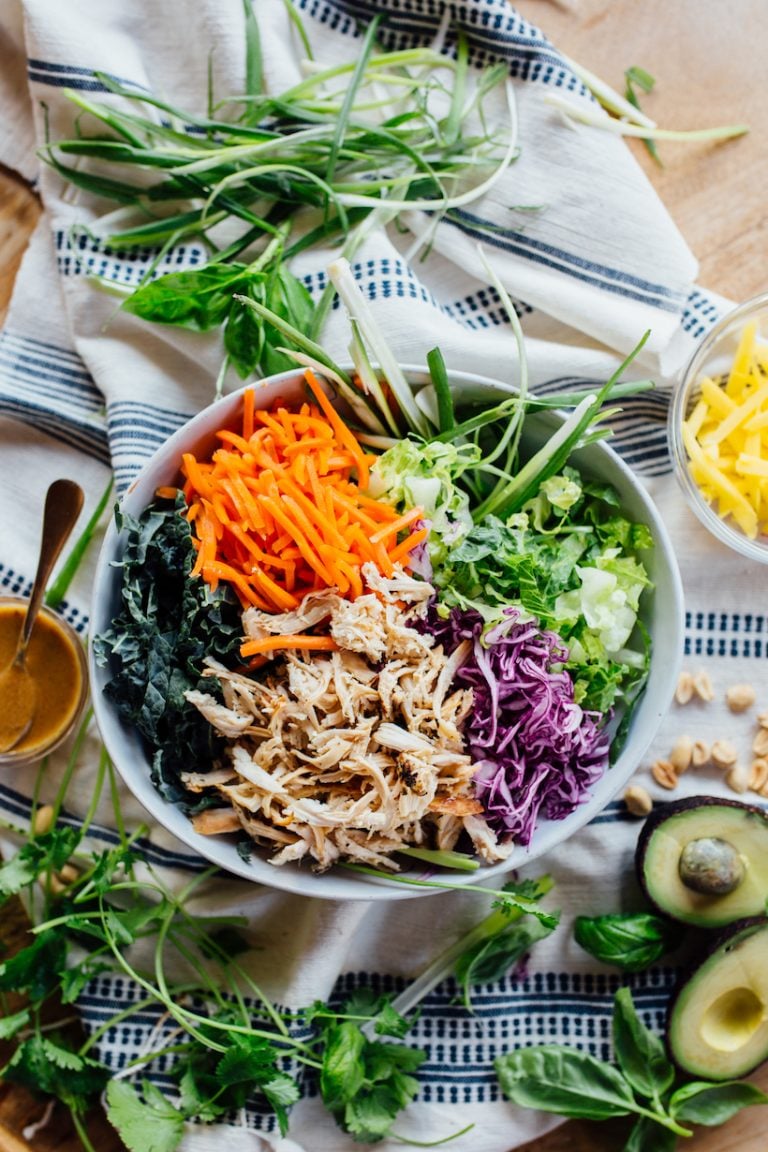 Why We Love It: Come summer, sign me up for all the tropical foodie vibes. I'm wanting mango in abundance, and thanks to this recipe, I've found my go-to way of making it happen. Camille calls it her homage to the beachy, surfer-girl lifestyle that's a fantasy for so many of us. This salad takes you one step closer to making the dream come true.
Hero Ingredient: My favorite sauces are those that I can make and put on… everything. This spicy peanut sauce is a perfect example—trust me, a little sambal oelek goes a long way.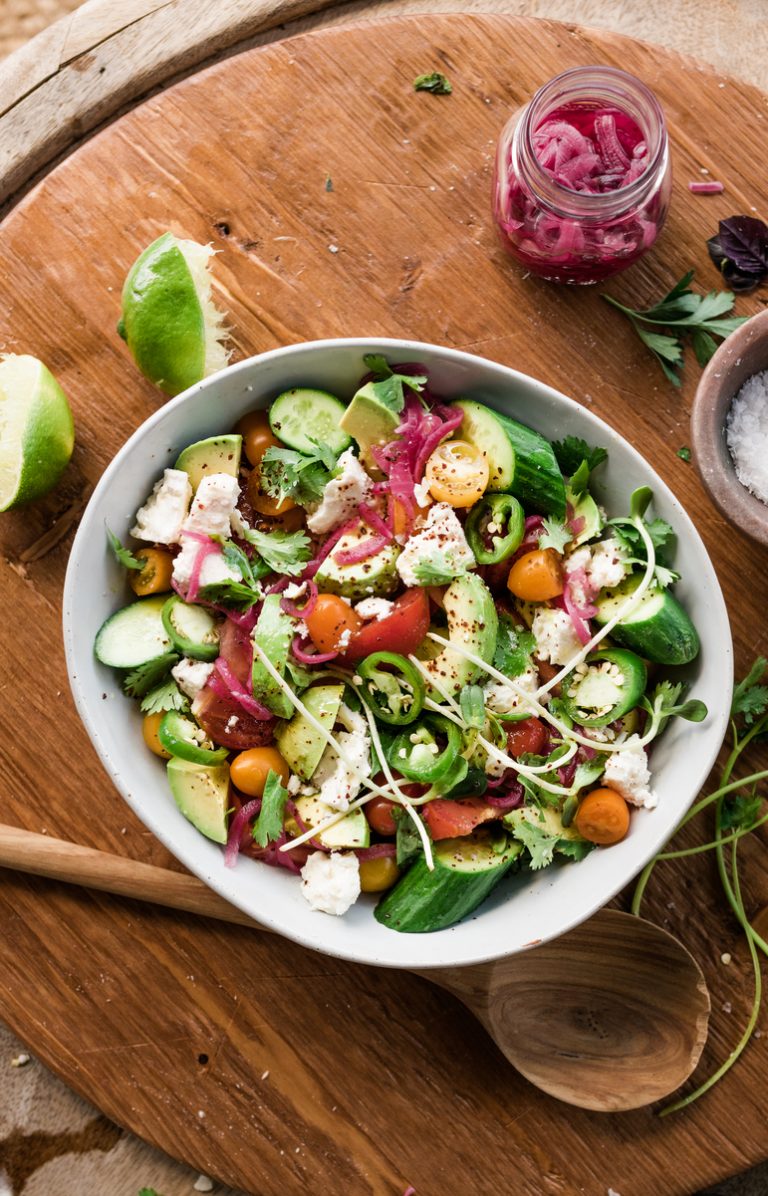 Why We Love It: While constant social media documentation comes with a whole host of complications, I do credit the phenomenon with the widespread view of food as art. This salad is a perfect example, composing color and shape in highly aesthetic ways. A feast for the eyes, if you will.
Hero Ingredient: If you haven't picked up on it yet, feta is among the usual suspects that send my favorite summer lunch ideas over the top. Cubed or crumbled, it's the beloved taste of saltiness at its best. Here, it gives an otherwise light and crisp salad a little indulgent creaminess. Something we all deserve.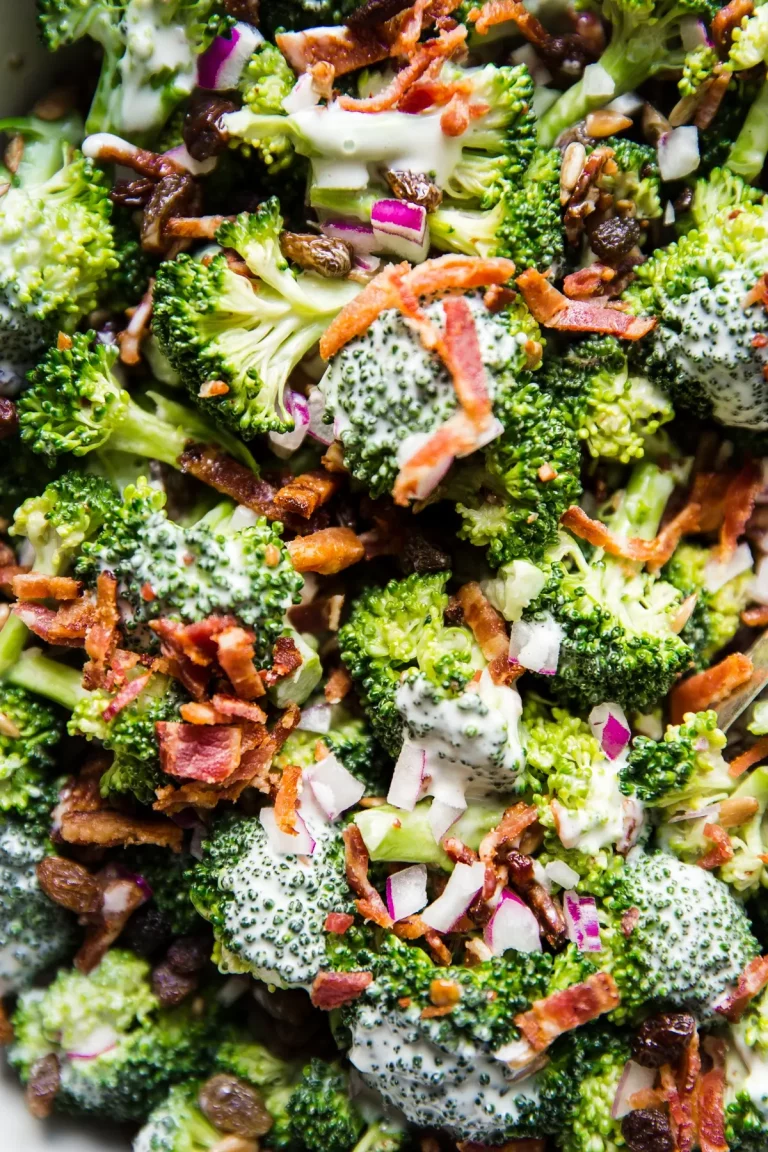 Why We Love It: Nothing pumps me up more for a summer potluck or backyard hang than when a bacon-y broccoli salad gets thrown into the mix. Switch the context up to the workday and the result's the same. It's the creamy-crunchy hybrid done beautifully.
Hero Ingredient: I've never understood the campaign against raisins in salads. They're plump, chewy, and perfect.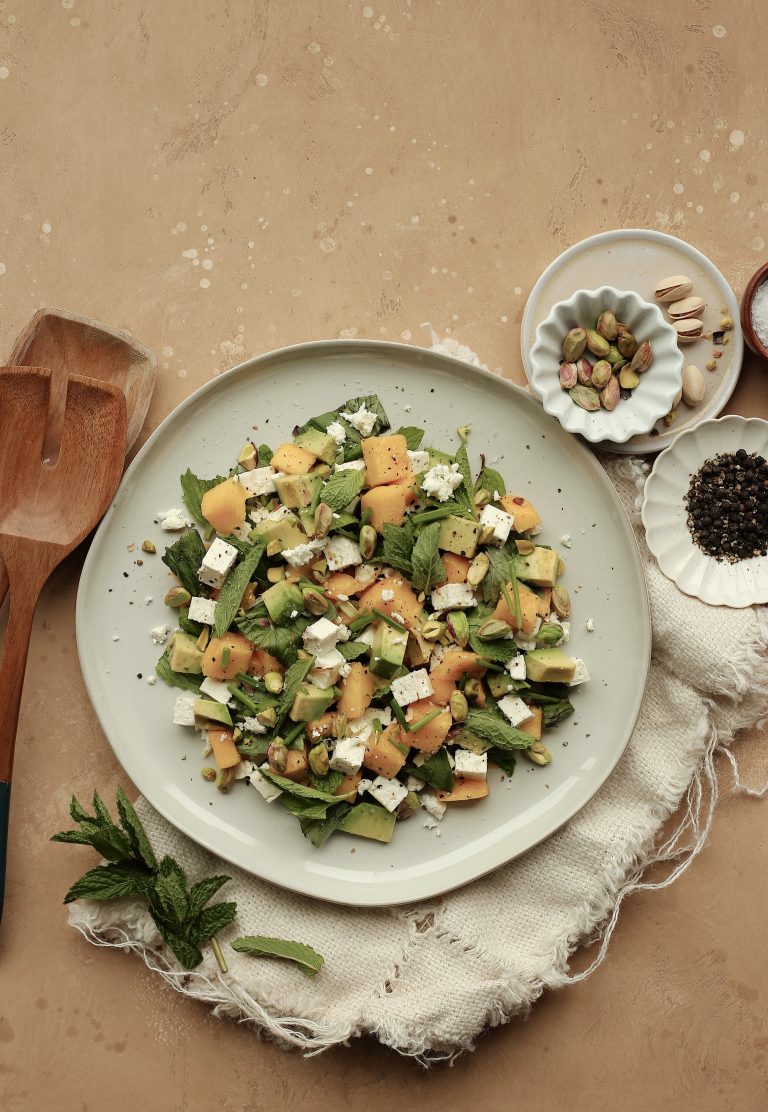 Why We Love It: Not only is this salad downright gorgeous, but it's nutrient-packed, making it exactly what I want to be eating when the concept of self-care comes to mind. (So… always?) As Camille Styles Food Editor, Suruchi Avasthi writes beautifully, "I take care of myself through food. I need that moment of respite in my day, to focus on just one thing and fill my battery so I can continue doing the work that needs to be done." This salad supports you in doing exactly that.
Hero Ingredient: Feta strikes again, but this time, in big blocks of tangy rich goodness.
Summer Lunch Bowls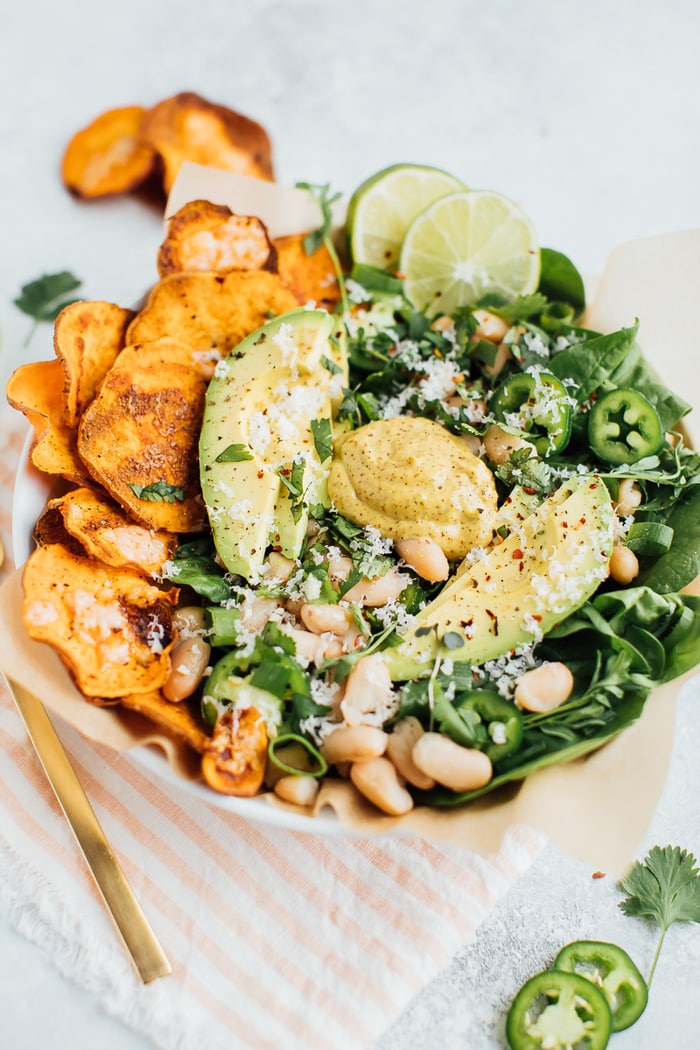 Why We Love It: In scouring the internet for healthy summer lunch ideas, I did not expect to come across one that included "nacho" in the name. But here I am, shocked, surprised, and after making this recipe, definitely satisfied. It's indulgent without making you want to take a nap. That's because it packs a cup and a half of greens (!!) per serving. Can your classic nacho recipe do that?
Hero Ingredient: Thinly sliced sweet potato rounds are the perfect healthy stand-in for my beloved chips.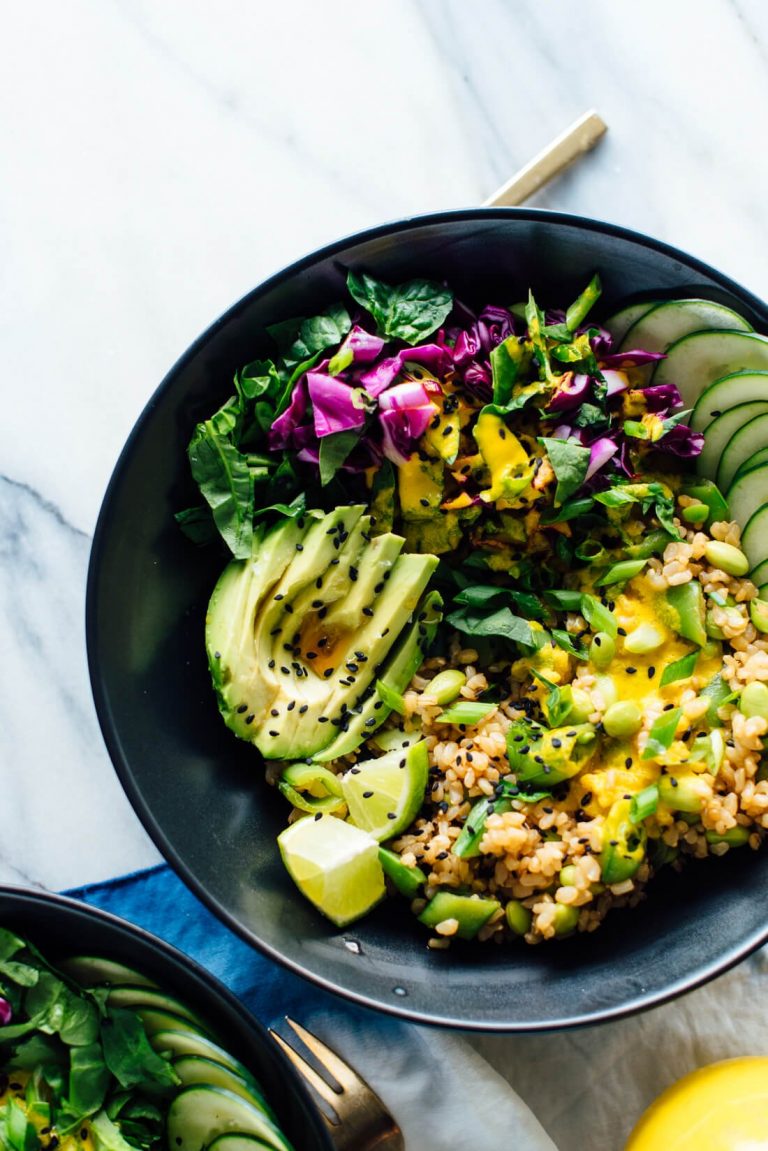 Why We Love It: These bowls do the whole grain + veggies + super-yummy-sauce formula beautifully. It blends nutty brown rice with slightly sweet and creamy edamame, leaning on my love of mouthfeel to create a lunch that's sure to be the highlight of your day… if it isn't always already. Plus, if you want a little insight into how the "buddha bowl" naming convention was born, consider this your guide.
Hero Ingredient: The recipe calls the garnishes "essential" for a reason—this bowl isn't the same without 'em. The carrot ginger dressing packs a sweet heat that'll turn even the most veggie-averse folks into forever fans.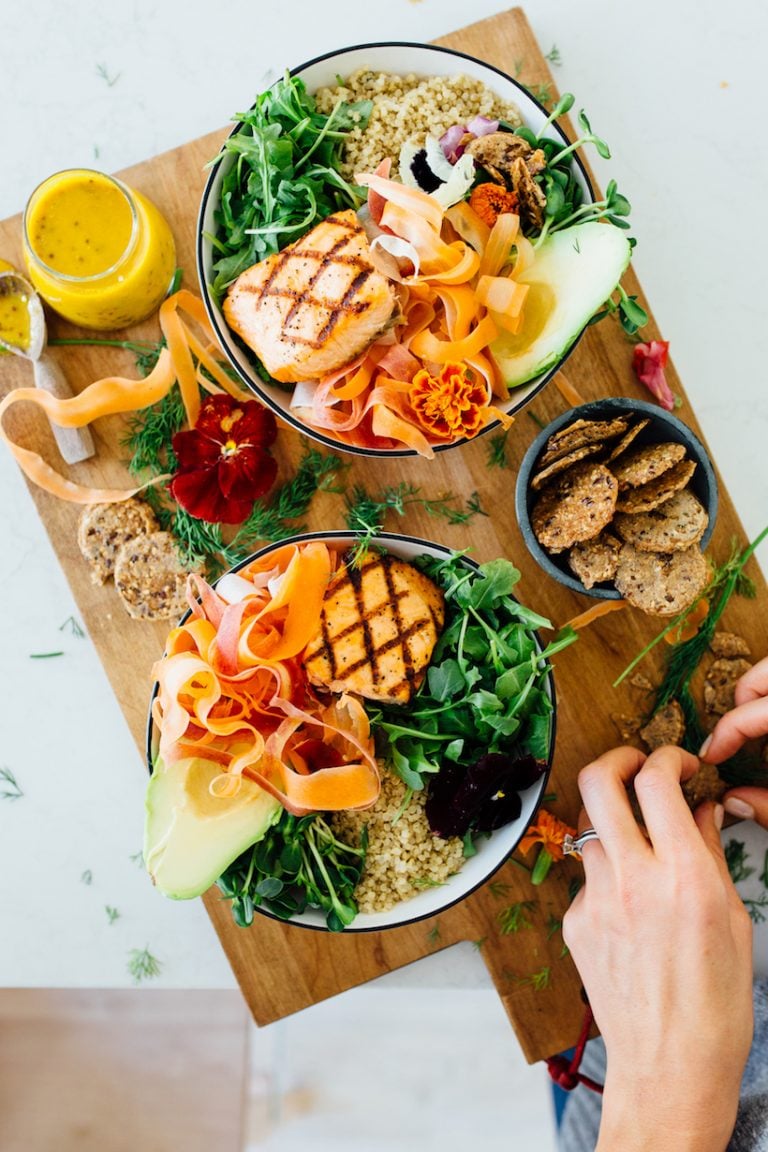 Why We Love It: When I want to be nourished, this is the recipe I turn to. It's perfectly balanced, packing protein, healthy fats, grains, and veggies into one super-satiating meal. Personally, I love salmon, but I often find that I'm leaning on the same roasted-with-a-side-of-veggies mainstay technique. This bowl brings me out of my comfort zone, in all the best ways.
Hero Ingredient: Turmeric gives your vinaigrette color and a sweet, warming spice.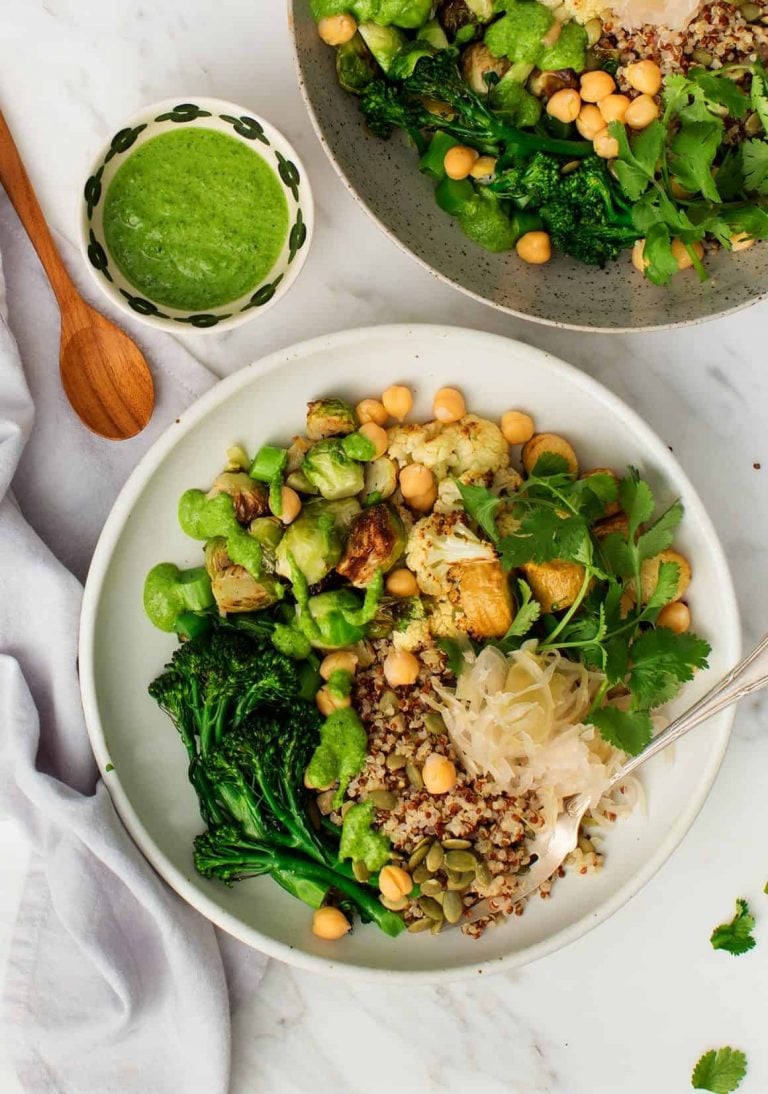 Why We Love It: When your week is slammed with back-to-back (to back) meetings, sometimes, simplicity is the way to go. Case in point, this roasted veggie grain bowl that knows how to play to its strengths.
Hero Ingredient: Sure, it's an easy-breezy bowl to prepare, but add saukerkraut to the mix and suddenly, your lunch is transformed.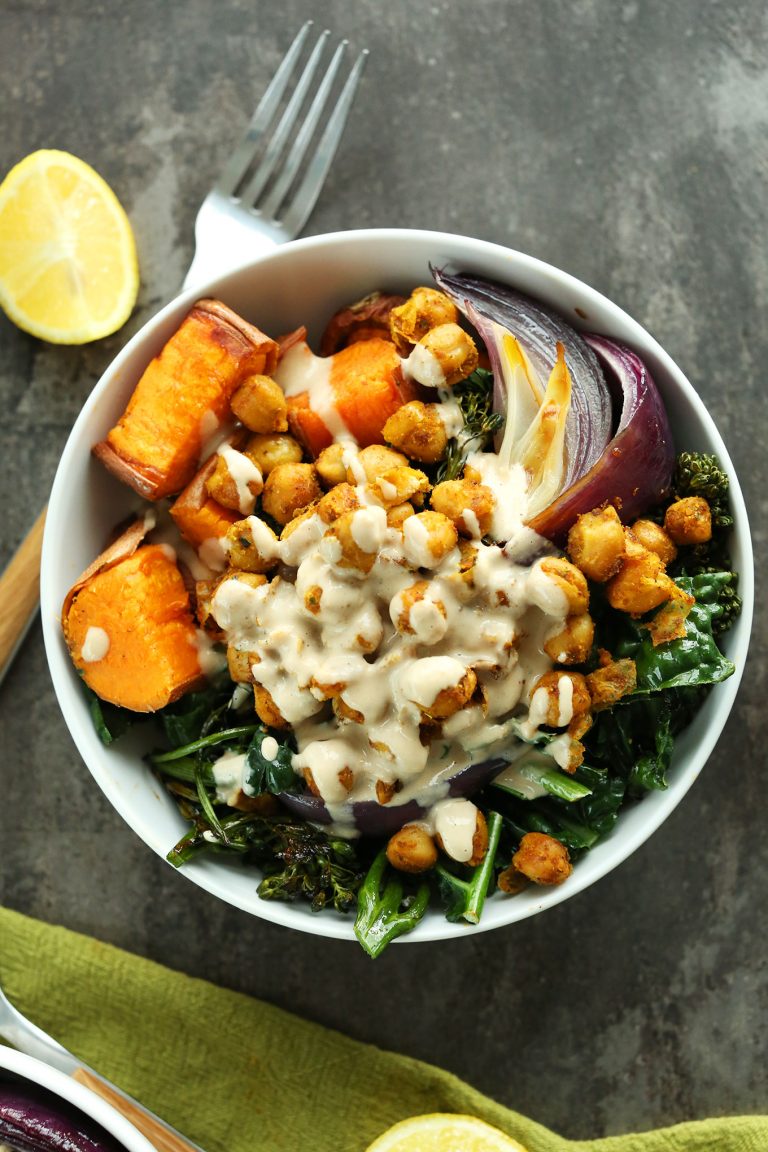 Why We Love It: More than a few Camille Styles editors consider ourselves sweet potato-obsessed. If your love of the tuber knows no bounds and just can't be satisfied, make this bowl and see what happens. While I could (no joke) consume a bowl of roasted sweet potatoes all on their own, this bowl is definitely an upgraded alternative.
Hero Ingredient: Toss your chickpeas in a healthy coating of garlic powder and beautiful things are sure to ensue.
Summer Lunch Sandwiches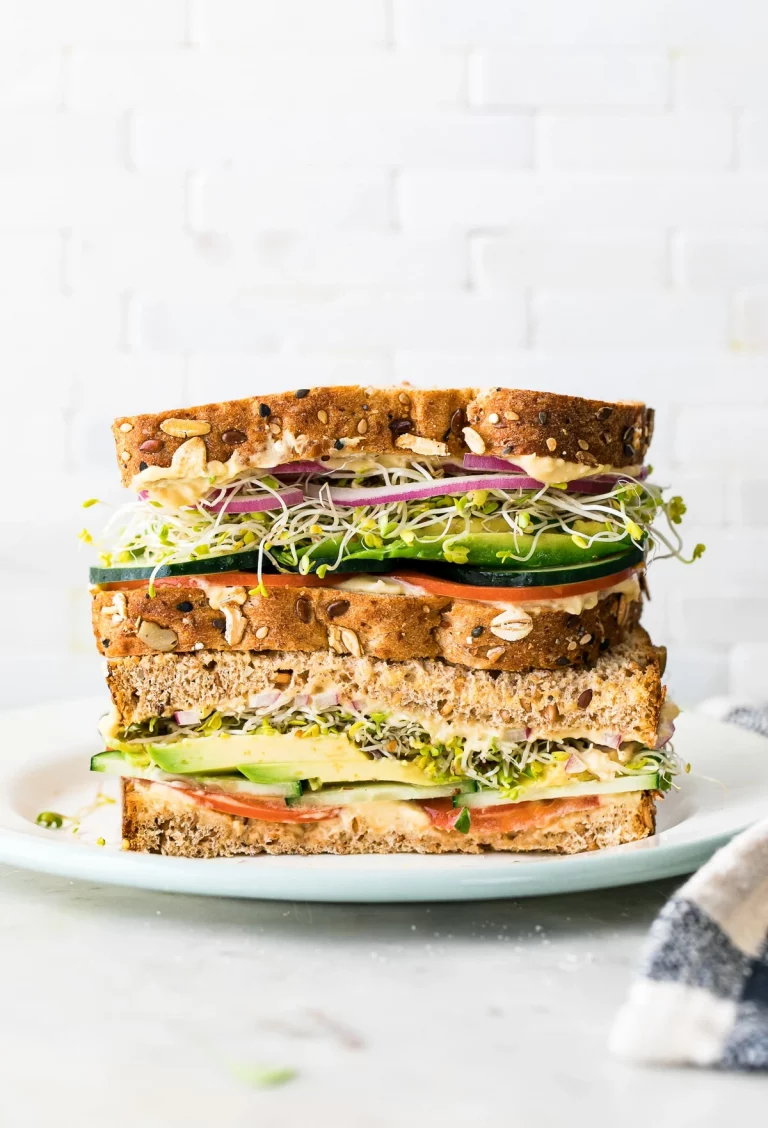 Why We Love It: Admittedly, I don't think it's been since high school that I've enjoyed a sandwich for lunch on the reg. Something about becoming an adult told me that I needed to start eating my lunches with a fork and a knife. While I can't explain the logic, I do know that I'm far overdue for a delicious, veggie-packed sammie. So when I finally decided to switch things up, this was the route I took. A layer of creamy hummus and a stack of summer vegetables are sure to satisfy.
Hero Ingredient: When your sandwich is mostly veggies, you want to be sure to add a little body and heft to the situation. Avocado gets the job done.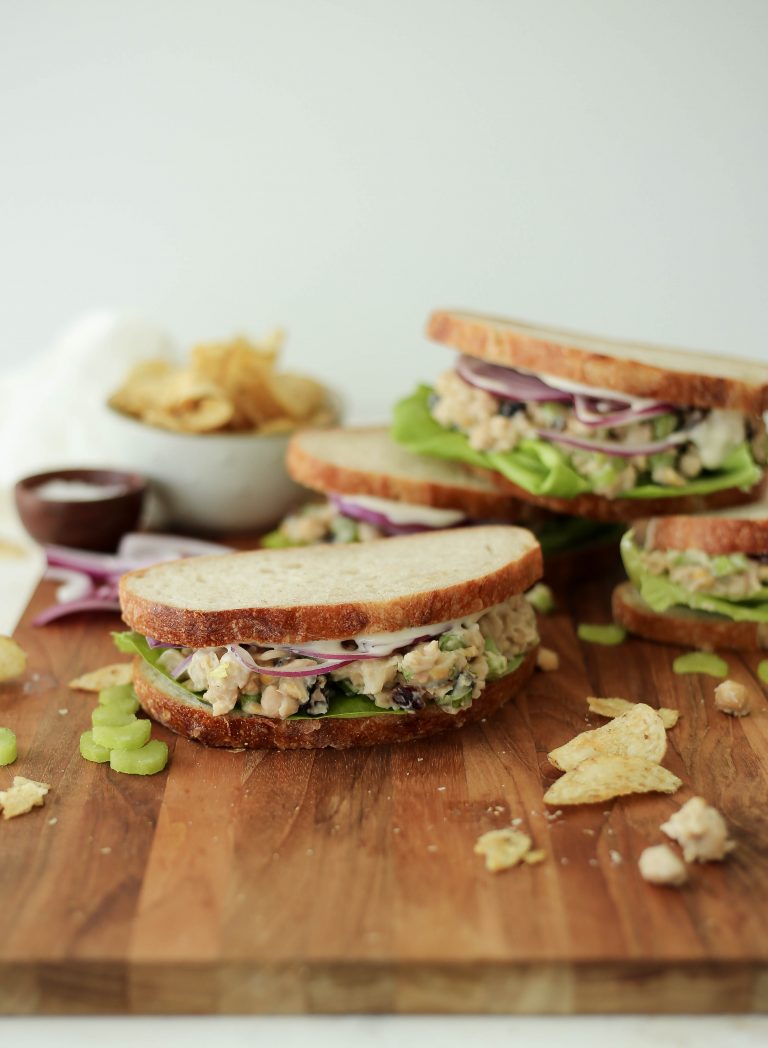 Why We Love It: Egg salad, chicken salad, tuna salad… the classics have my heart. But everything changed when I was introduced to this plant-based take. Lean into the legumes.
Hero Ingredient: Chopped celery is a go-to addition. Why? It's all about the crunch.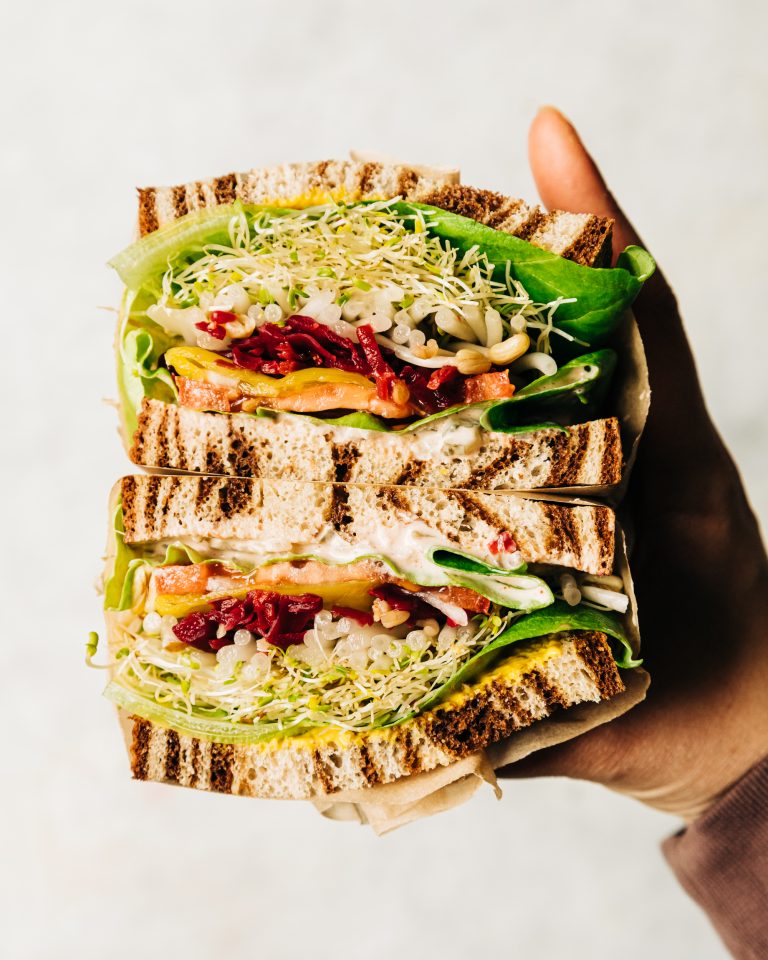 Why We Love It: Anything with "ultimate" in the name usually makes me suspicious, but this sandwich is deserving of all the superlatives. Based on that picture alone, you know that when noon comes around, you're in for a treat. The veggie stack is seemingly never-ending—tomato on lettuce on sweet onion on sauerkraut on sprouts (on even more sprouts). Plus the marbled rye bread tucks it all in with a nice, nutty, malted flavor.
Hero Ingredient: The recipe for vegan Thousand-Island Dressing is sure to bring the retro condiment back into vogue.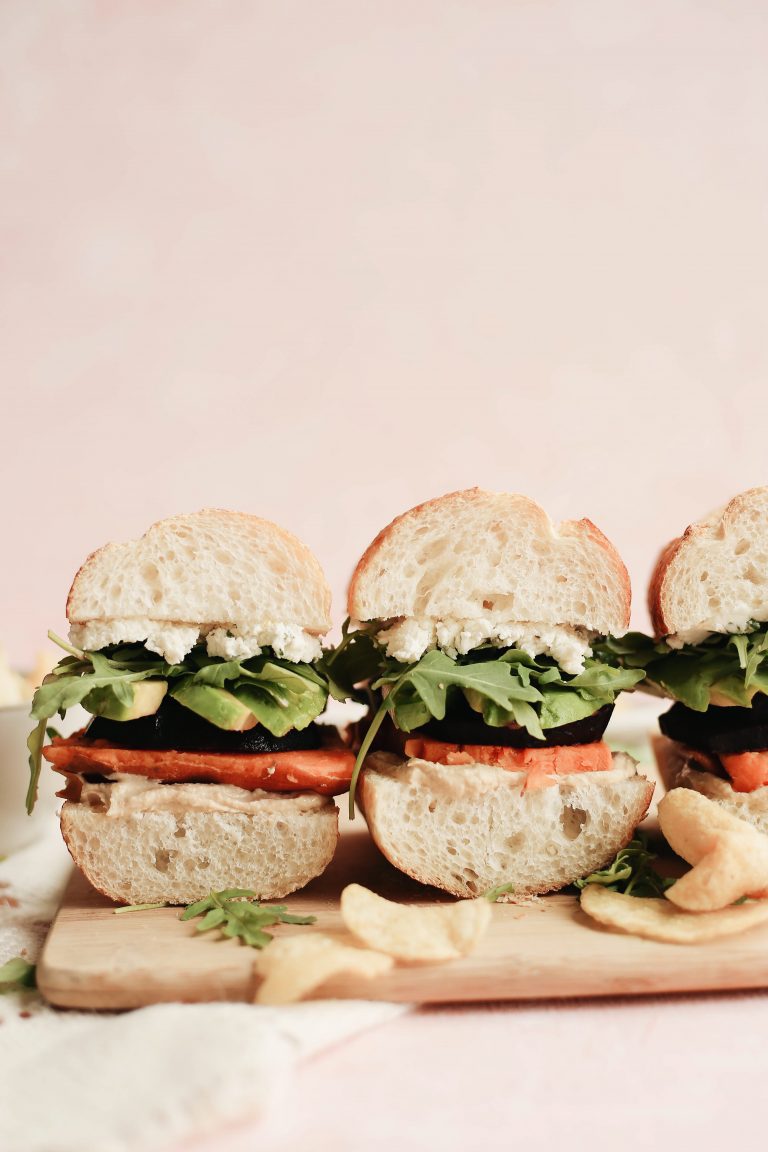 Why We Love It: Of course, this round-up is centered on the theme of satisfying and super yummy summer lunch ideas. But on the side, I've made sure to let the sweet-potatoes-are-the-superior-veggie narrative come to life. My last attempt to convince you? This sandwich. If none of the other sweet potato-centric recipes above did the trick, then it's good that I saved the best for last. Spicy arugula plus an herby, tangy goat cheese—not to mention the roasted star of the show—makes this the ultimate lunchtime power move.
Hero Ingredient: I'll never stop marveling at all sweet potatoes can do.