Here in Austin, BBQ season is a thing. However, as a vegetarian, I'm usually left to fend for myself at poolside gatherings, either bringing my own veggie burgers or subsisting on coleslaw, fruit salad, and other BBQ side dishes. I'm here to tell you that having some variety on the table will take your BBQ game to the next level, making all your guests extremely happy (myself included!).
Having a solid selection of BBQ side dishes available at your next gathering is an absolute game-changer. They might even steal the show. It's also refreshing to break up the monotony that can come from making your usual BBQ side dishes. If you're a long-standing baked beans kind of person, why not switch it up with a fresh new salad? Options abound and each one is more delicious than the next.
We've got everything from a charred broccoli salad, to grilled avocados, and few elevated classics. The classic burger is about to get a major run for its money.
Featured image by Kristen Kilpatrick.
Read on for all the BBQ side dishes we can't wait to whip up this summer.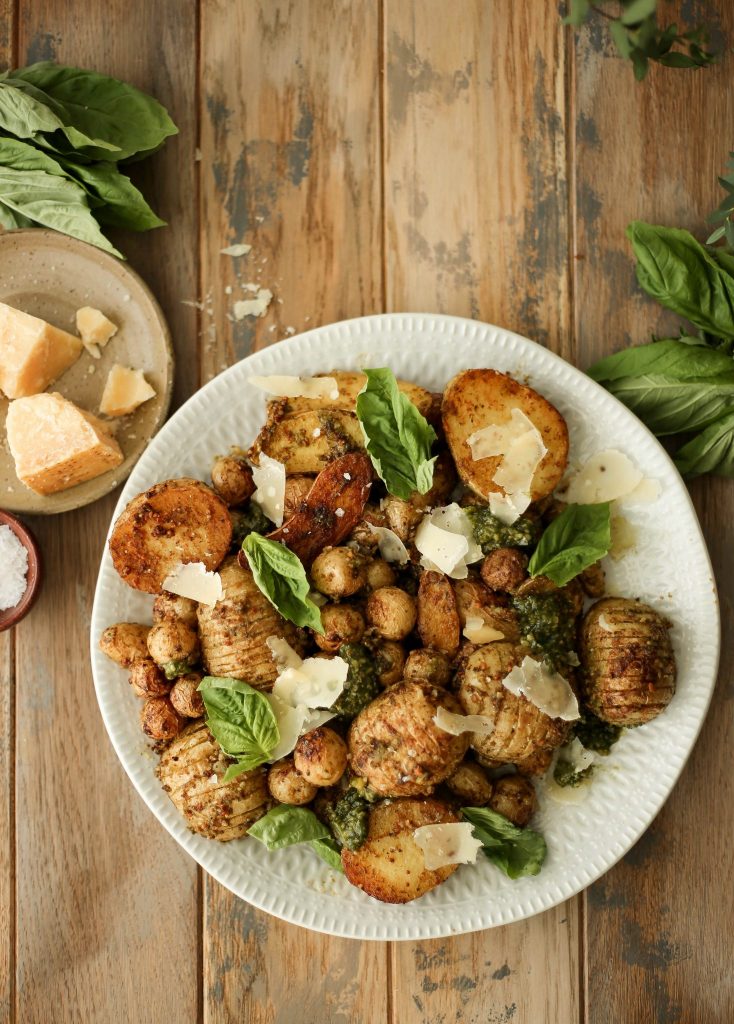 Why We Love It: This triple-threat, alliterative recipe is one of the best in the BBQ side dishes game. Truly, they only take five ingredients and are a delicious way to get your greens. You'll be tempted to finish off the whole pan even before they make it to the plate.
Hero Ingredient: While the recipe calls for grated parmesan, I prefer peeling off big shards with my vegetable peeler. That way, you can enjoy and indulge in the cheese's delicious salt all the better.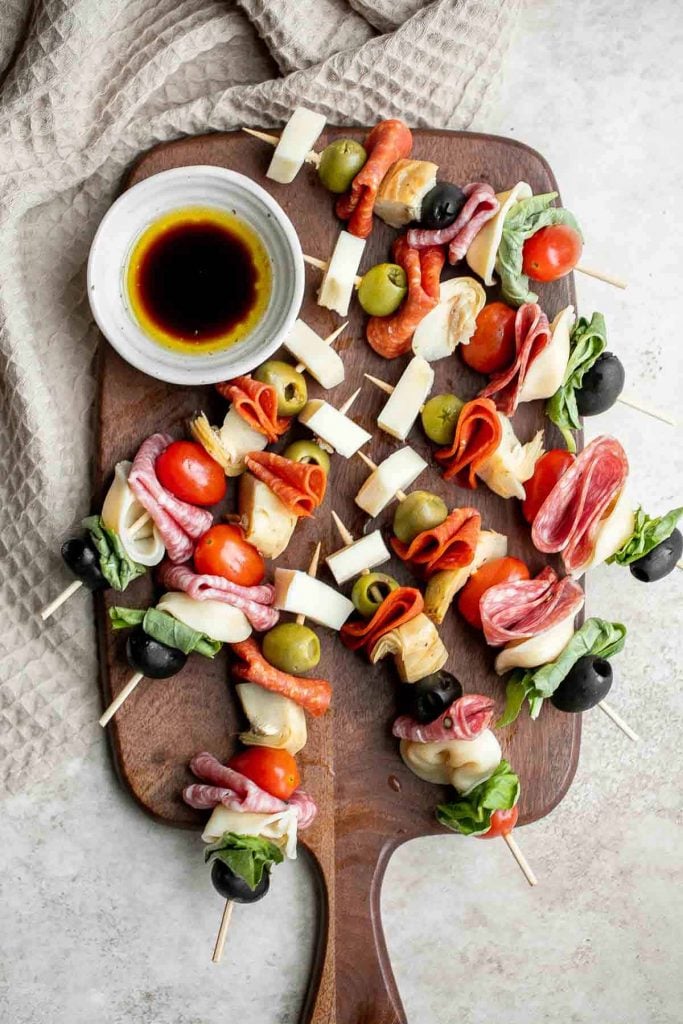 Why We Love It: Skewers have a way of making it to just about any and all of my outdoor summer gatherings. They're easy to assemble and a breeze to whip up. Plus, with these as an example, they're a simple way to stack flavor on flavor… on flavor.
Hero Ingredient: I love how the briny artichoke hearts play up the flavor from the olives as well as the salty punch from the salami and pepperoni. These skewers clearly know what they're doing.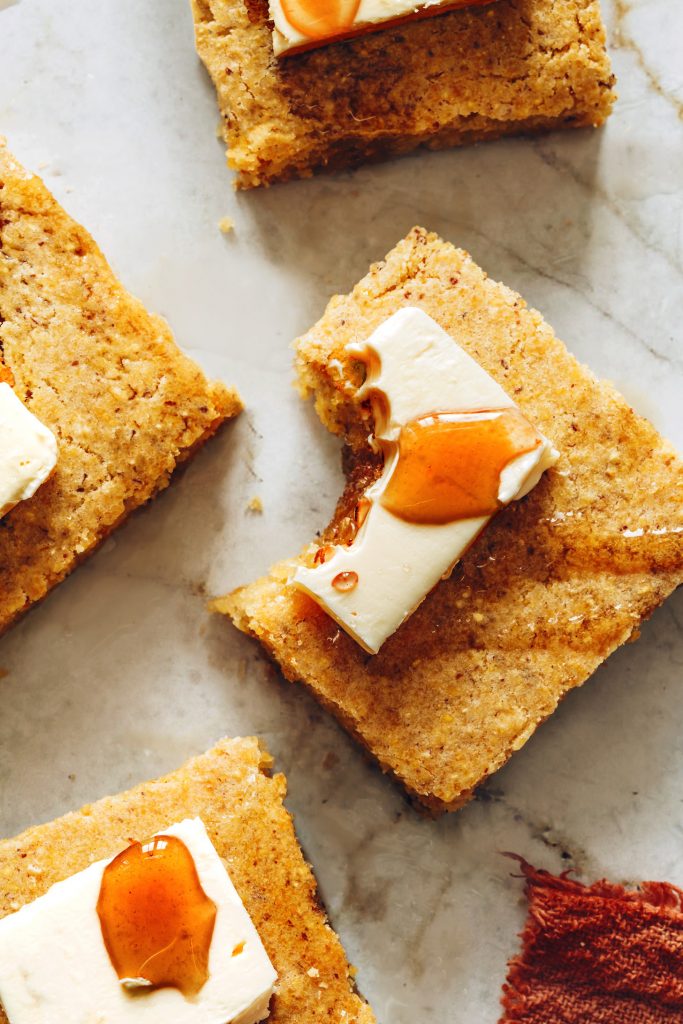 Why We Love It: Coming from New England, I used to think cornbread was reserved for Thanksgiving celebrations alone. Thank goodness I was proved wrong and discovered that cornbread makes for a delicious accompaniment, earning its spot on this list of the best BBQ sides.
Hero Ingredient: Just two tablespoons of unsweetened applesauce keeps your cornbread unbelievably moist.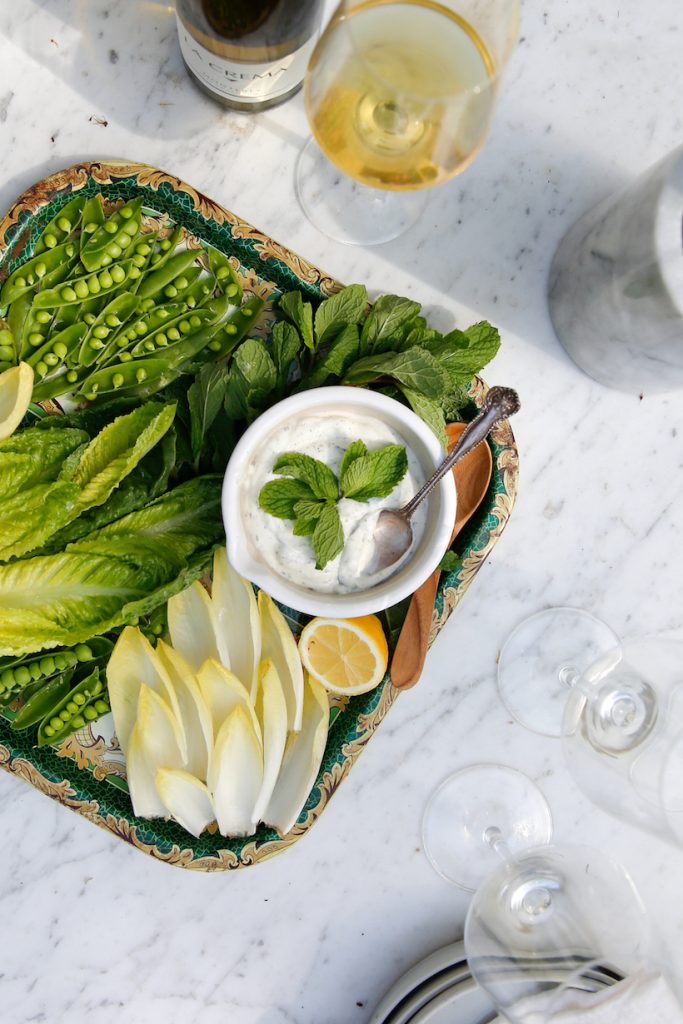 Why We Love It: When the main attraction of your meal leans more indulgent, your BBQ side dishes should include an herby, light option. This Tzatziki is refreshing and tangy, making it the perfect dip for crudités, crackers… or just about anything.
Hero Ingredient: The citrusy, sharp flavor of mint is not to be overlooked.
Why We Love It: When it comes to BBQ side dishes, corn on the cob is always a strong choice. This spicy take on street corn puts a little spin on your everyday summer side.
Hero Ingredient: It's in the name, and thanks to this recipe, in my heart, too. Sriracha, you're (clearly) the hot sauce we've all been waiting for.
Why We Love It: I love a good light, simple salad served alongside my favorite BBQ dishes. While cucumber salads are the norm, this one brilliantly brings cucumbers and potatoes together, wrapped all up in the best sauce of your summer.
Hero Ingredient: The key to this delicious potato salad is in the Italian marinade, making it creamy while still staying flavorful, light, and refreshing.
Why We Love It: Pasta salad is one of the most iconic BBQ side dishes! Elevate the game with this healthy and flavorful dish.
Hero Ingredient: Tahini may be an unexpected ingredient, but it makes your salad's sauce deeply nutty and gives the whole dish a wonderfully complex flavor.
Why We Love It: Jazz up your next macaroni and cheese with this absolutely decadent and delicious recipe. It's rich, creamy, and full of flavor.
Hero Ingredient: If you have yet to try mac & cheese with orecchiette pasta, take this as a sign to make it happen.
Why We Love It: We can't get enough of the deep umami flavor in this tasty sweet potato recipe. And as for the best BBQ side dishes, who doesn't love something you can eat with one hand?
Hero Ingredient: I love the sweet, spicy flavor that ginger brings to the table.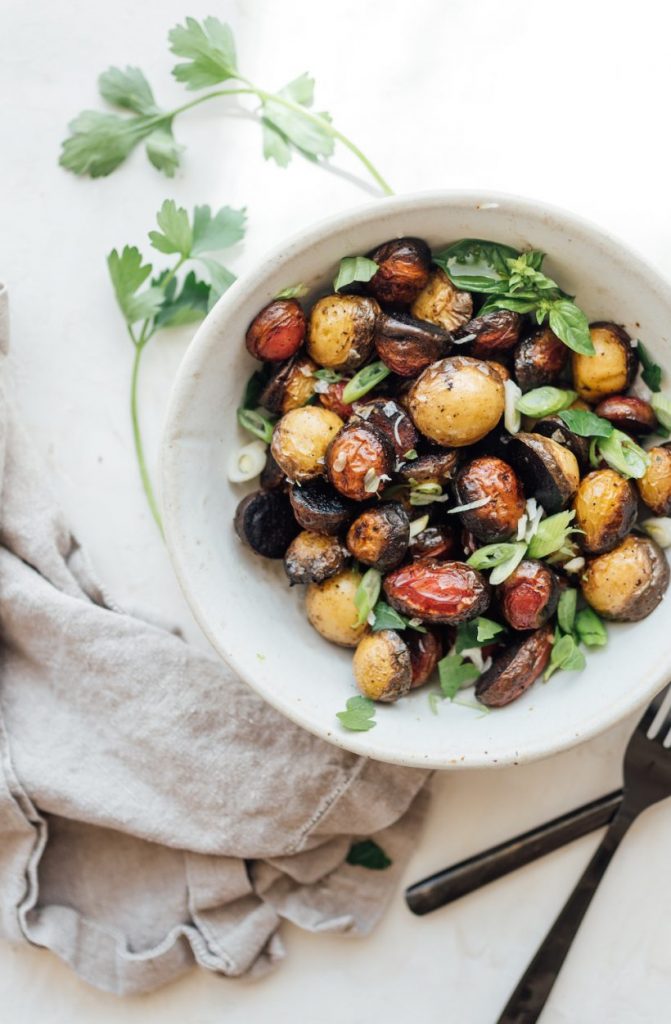 Why We Love It: As Camille writes, these crispy potatoes are earth-shatteringly good. By preheating your pan, you're ensuring that the potato skins get a golden-brown sear. But don't worry, the inside will stay nice and creamy. A little variety in your roasted potatoes is the spice of life, after all.
Hero Ingredient: There's no more perfect pairing for roasted potatoes than chopped chives. No matter how indulgent the dish, everything could use a zip of fresh flavor.
Why We Love It: My favorite recipes are those that take two beautiful things and combine them for a result that's all the better. The black bean salad part of this dish packs tons of flavor thanks to a spice blend of cumin and cilantro—and there's no better vessel for deliciousness than avocados, amirite?
Hero Ingredient: As I said, avocados are amazing in every form. When they're grilled and stuffed with a creamy, hearty cumin-spiced quinoa and black bean salad? All the better.
Why We Love It: Keep it fresh and light with this bright, tasty jicama slaw. It couldn't be easier to throw together and is a surefire crowd-pleaser.
Hero Ingredient: If you've only tried tequila in your margaritas, get ready for how amazing it'll be in this zesty slaw's dressing.
Why We Love It: You can't go wrong with a Caprese salad. Put it on some skewers and you've got a real barbecue side dish winner.
Hero Ingredient: When it comes to cheese, I'm often of the mind that you should "go big or go home." But these teeny, tiny mozzarella balls are absolute delights.
Why We Love It: Kick your guacamole up a notch with one of these two delicious recipes. There's nothing better than chips and guac on a hot day while you fire up the grill.
Hero Ingredient: A sprinkle of queso fresco beautifully balances out the bite of the raw garlic and lime juice.
Why We Love It: Looking for a new quinoa recipe? Look no further than this Southwest-inspired salad. It's colorful, zest, creamy, and full of bright flavor. Everything a salad should be.
Hero Ingredient: Incorporating honey's sweetness into the dressing is a genius addition.
Why We Love It: You'll feel like you're relaxing next to the Aegean with this tasty pasta salad. It has all the flavors you love from a Greek salad. Traditional Greek salads combine the perfect balance of briny, salty flavors and varied, satisfying textures. This take does all that—and so much more.
Hero Ingredient: So how does it achieve that "so much more" factor? Tiny bites of toothy orzo pasta are the perfect base for the rainbow of ingredients this salad packs.
Why We Love It: Get your veggies in with this lovely healthy salad. It's as simple to whip up as it is a truly tasty treat. (Yes, I said treat—a salad this good is a crave-worthy meal.)
Hero Ingredient: Is it just me, or is arugula a seriously underrated salad green? I can't get enough of its peppery, beautiful bite.
Why We Love It: OK, we may be treading into dessert territory here, but how could we not include these watermelon pops that taste like the essence of summer? And good news: They couldn't be easier to make.
Hero Ingredient: A sprinkling of coarse sea salt over the top of these pops ties all the flavors together.
Why We Love It: This salad is the epitome of summer. The freshness of the melons, basil, and tomatoes pair brilliantly with the creaminess of the burrata and the prosciutto's salty crunch. Yum!
Hero Ingredient: But if I had to choose just one of those standout ingredients listed above, it would have to be the burrata. There's a reason it's trending.
Why We Love It: When was the last time you saw such beautiful colors in a single side dish? This salad is simply not to be missed.
Hero Ingredient: They're wonderfully nutty, crunchy, and taste just rich enough. What beautiful nut am I describing? Pistachios, of course.
This post was originally published on June 26, 2020, and has since been updated.