As we move into spring and start a new season, there's never been a better time to experiment with your workouts. Personally, I've found myself wanting something a bit more heart-pumping and cardio-inclusive than my go-to yoga class (though balance is always key!). With that too, while the weather's warming up and I have my sights set on getting in the water for a swim and logging miles running with friends, I'm all about switching things up. That's why we rounded up our top 11 favorite workouts to try if you're looking for a new way to refresh your routine.
It makes perfect sense: If we actually enjoy a workout, we'll most likely stick with it. So if you're regularly having to drag yourself to exercise, it may be time to change things around. A great place to start is to switch your mindset from focusing on the outcome (i.e., trying to fix something about the way your body looks) to centering on the experience of the present moment as it unfolds in front of you. Connect with your breath, lean into the good vibes from the people around you, appreciate how your muscles feel doing the movements, take in the music pumping from the studio speakers (or even just your computer), and embrace all those super sweet endorphins as they kick in.
We can't say it enough: Switching up your approach to fitness is the first place to start when it comes to finding motivation. It's easy to get in a rut with your same old routine. Mixing things up can be one of the best motivators. It also adds a new challenge for your body and mind since they have to adapt to the new situation.
So let's get to it! Try one of these twelve workouts that guarantee growth and a step in the right direction toward reaching your fitness goals. Having fun with your workout? Totally included.
Feature image by Kristen Kilpatrick.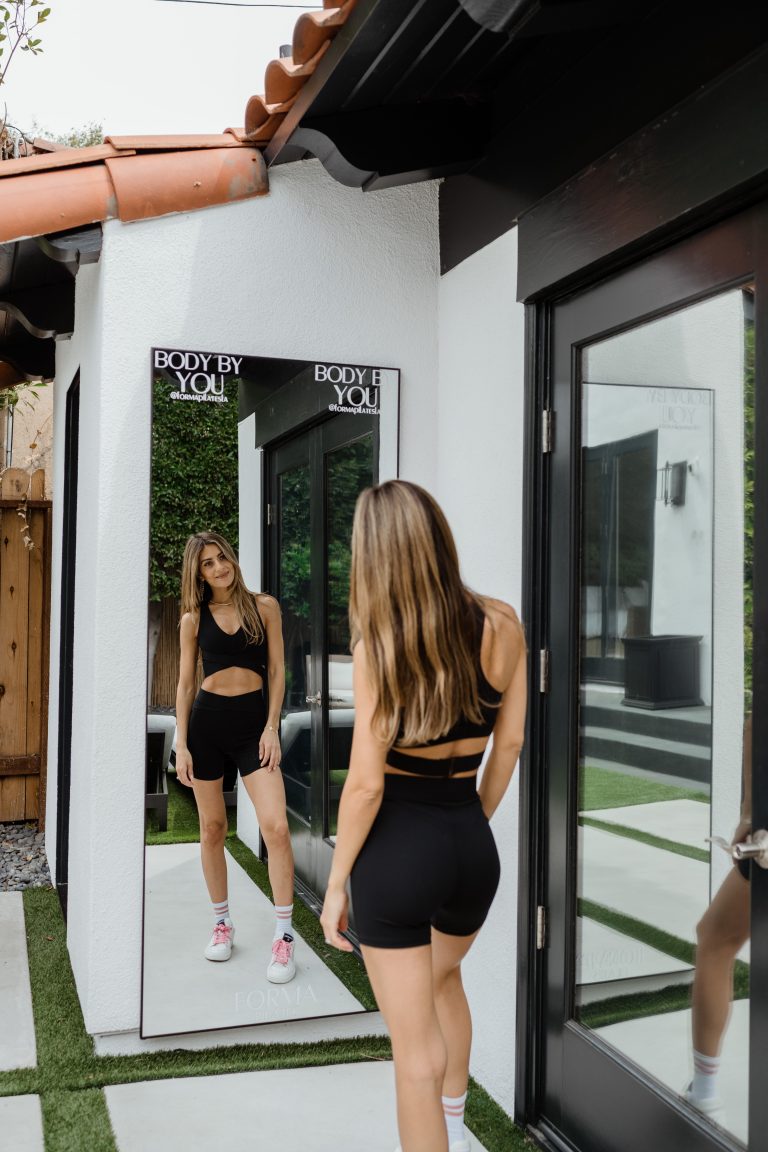 Cute workout gear aside, who knew design and visuals could play such an important role in motivating you to hit your mat? Obé's beyond aesthetically pleasing platform makes it so you can't help but smile as you sweat through one of their 7,000+ on-demand classes. With everything from cardio to strength training to recovery classes, the variety is truly endless. Oh, and 20 live classes a day? Totally worth the (super low) price tag.
In terms of inclusivity and a health-at-every-size model, the fitness world has (thankfully) come a long way in recent years. One of the key figures helping push the movement forward? Bethany C. Meyers. An influential force in supporting people along the journey of body neutrality, Meyers designs each workout to ensure that participants find joy in a program that ditches the before/after pictures and instead embraces a sense of accomplishment and confidence found in each workout. And good news—you can get started with a free trial.
Recent years have seen a movement toward functional fitness as a key component of the top-trending workouts. While there's nothing wrong with seeking a body you feel best in (as long as that desire comes from within), an amazing part of moving your body is becoming stronger in all your everyday activities. Enter: Fluidform Pilates. Kirsten King founded Fluidform all the way back in 2012, starting the program with the intention to transform the world of Pilates and introduce a workout that's not only engaging, but totally effective. If you're pre or postnatal, recovering from an injury, or just looking to feel more comfortable in your body, we couldn't recommend Fluidform enough.
It's no secret: We're low-key (okay, not so low-key) OBSESSED with The Sculpt Society. While some workouts involve complicated choreography or require investing in an entire home gym of expensive equipment, The Sculpt Society keeps things as simple as possible. The dance cardio-based classes are challenging in the best way. With each posture and sequence, you feel your muscles working hard and supporting you all throughout class. Is there anything more empowering than that?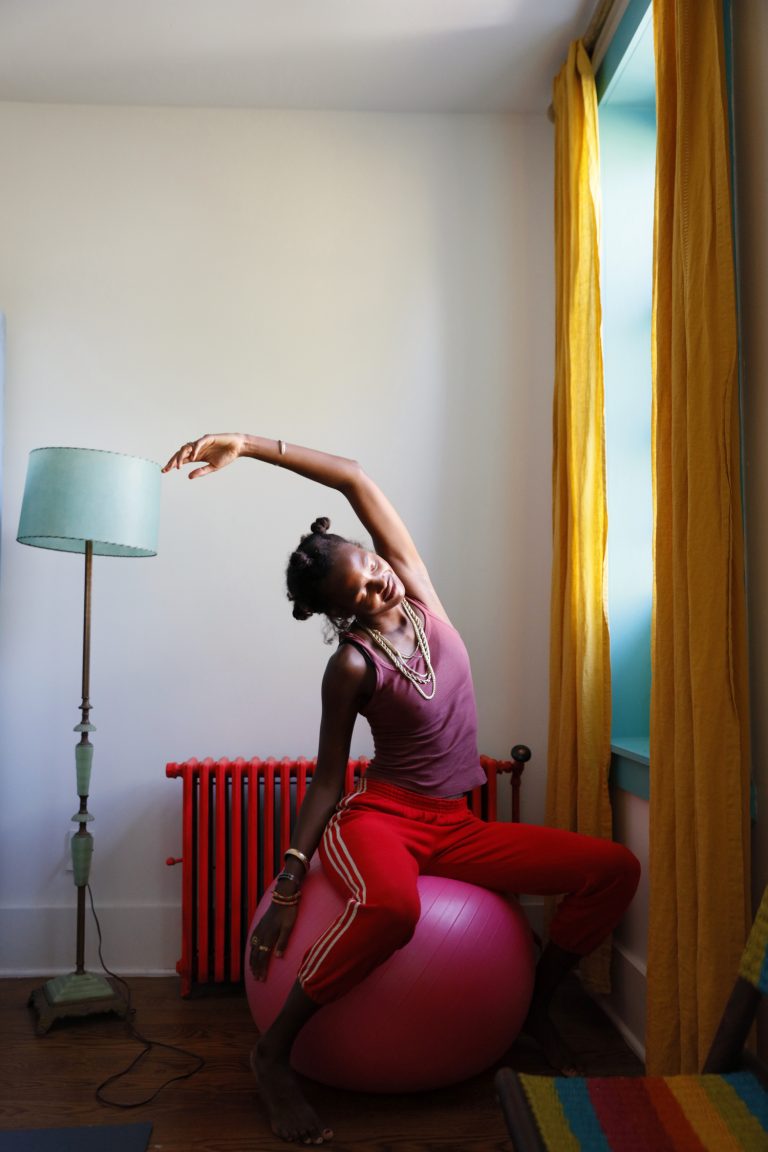 While you've likely seen one of their beautifully-designed studios across the country (barre3 has over 170!), perhaps you didn't know that they also have a huge online library of on-demand and live workouts. With classes ranging from 10 to 60 minutes, there's literally no excuse not to press play to a feel-good workout. I love barre3 emphasizes movement as a way to experience joy instead of forcing yourself to work out from a place of shame. The instructors are challenging, motivating, and push you to your limit. But they balance this no-nonsense approach by encouraging you to take breaks and give your body what it needs. Try barre3 with a free trial!
Again: functional movement for the win. Each workout is designed so that the postures mimic how your body moves each day. Whether that's walking, running, stretching, or reaching up to pick something off the shelf, you're getting stronger in every sense, from every workout. In the past, I've found that most workouts either focus entirely on cardio or strength conditioning—never both. P.volve's workouts are brilliantly designed so that you get your heart rate high while moving through strength-based postures. Start your free trial today.
The Class has a near cult-like status—and for good reason. The classes seamlessly combine the fitness trifecta: strength conditioning, cardio, and mindfulness. If you're well-versed in the world of workouts, you'll know there are some that don't feel like a workout at all. Instead? They're an experience— and The Class totally falls under that category. Burpees will be done and endorphins will be released. Get ready to feel amazing. Sign up for a 14-day free trial.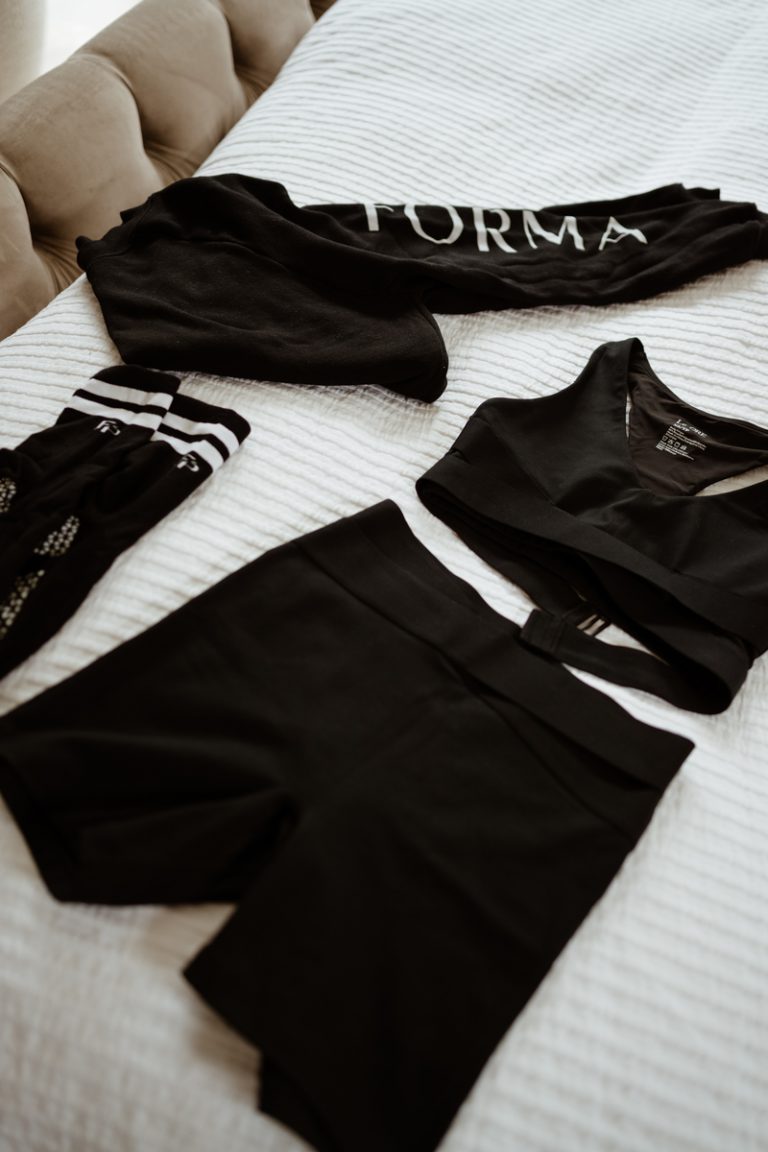 A few months ago, we got a behind-the-scenes look inside Forma Pilates' founder, Liana Levi's, morning routine. Beyond starting her day with ten minutes of meditation and sipping on matcha, Levi teaches a.m. pilates sessions on the reg. While the studio specializes in private and semi-private classes, you can also access workouts anytime and anywhere with their on-demand platform. Oh, and a quick note to seal the deal: Kendall Jenner and Hailey Bieber are huge fans, too. Uh, yes.
While I can't get enough of a good, full-body fitness routine, sometimes, when my minutes to work out are limited, I'm happy to take a specific, streamlined approach to a single part of wellness. Whether that's a heart-pumping "body" class, something a bit spiritual, or a more mindful meditation-based class, I always know I'm doing something good for my physical and mental well-being when I move with Glo. Plus, by answering three simple questions, you're immediately set up with a program that's tailor-made to fit your goals. The platform offers 16 different styles, ensuring that, no matter where and with what fitness background you're coming to Glo with, you're fully supported all throughout your journey. Try today with a free trial.
Pilates gets an upgrade with LaGree. You'll do a variety of familiar exercises like squats, lunges, and push-ups, as well as unique movements done on transformer-esque machines. The machines are controlled by the instructor, who can tilt and change the intensity throughout the class. It's high-intensity, but adaptable and gentle on the joints. Plus, it's only 25 minutes long!
Each yoga class BK Yoga Club offers is designed with a central mission in mind: To support, honor, and create space for Black individuals in the health, wellness, and fitness realms. These historically exclusive industries are getting a powerful nudge in the direction of a universal welcoming of all bodies, shapes, sizes, races, and backgrounds. As the first Black woman-owned body positive yoga studio in the country, BK Yoga Club is a celebration of the gift of movement, and all the good that comes from supporting a wellness space that uplifts and inspires everyone who wants to move their bodies and connect with their minds.
This post was originally published on September 3, 2020 and has since been updated.