Maybe it's the writer in me, but I have the ability of waxing poetic about my love for nearly anything. We're talking diners, Fauvist paintings, Paris—the list goes on (and on and on). But if there's one subject I could truly discuss for hours on end, it's reading. And right now, it's all about the best book I read in 2021.
While reading's always been my favorite hobby (I was that kid begging for a later bedtime so I could read just one more chapter), my reading habit has gained momentum over the past few years. Perhaps it's the fact that I, like most everyone else, have been spending more time at home, but I've been flying through my reading list. Reflecting on it more, I think it's also been a result of shifting priorities. With much of my communication taking place virtually, I've had to become more intentional about how and when I use my phone. 
Now, instead of getting lost in social media every time I'm bored and craving a distraction, I pull out a book. Even if it's just a few pages or paragraphs at a time, that habit alone has helped me plow through 27 books this year. There were plenty of contenders on that list for the best book of 2021 (see my recommendation below!). And while I love talking all about my latest and greatest reads, there's really nothing better than listening to a person light up about the book they just finished. Get coffee, hop on a call, or even send a text my way, and get ready for me to ask you: What are you reading? Basically, I'm a bibliophile through and through.
The good news? The entire CS Team shares my passion for a good book, so as December winds to a close, we rounded up our favorite reads of the past year. Our editors shared everything from fiction to memoir to the most insightful and transformative self-help books they've ever cracked open. So whatever you like to read, I can bet there's a rec on this list for you.
And if you're curious how your favorite reads ranked in 2020, check out our list of last years' most addicting books.
Scroll through our editors' picks for the best book of 2021.
feature image by Claire Huntsberger for Camille Styles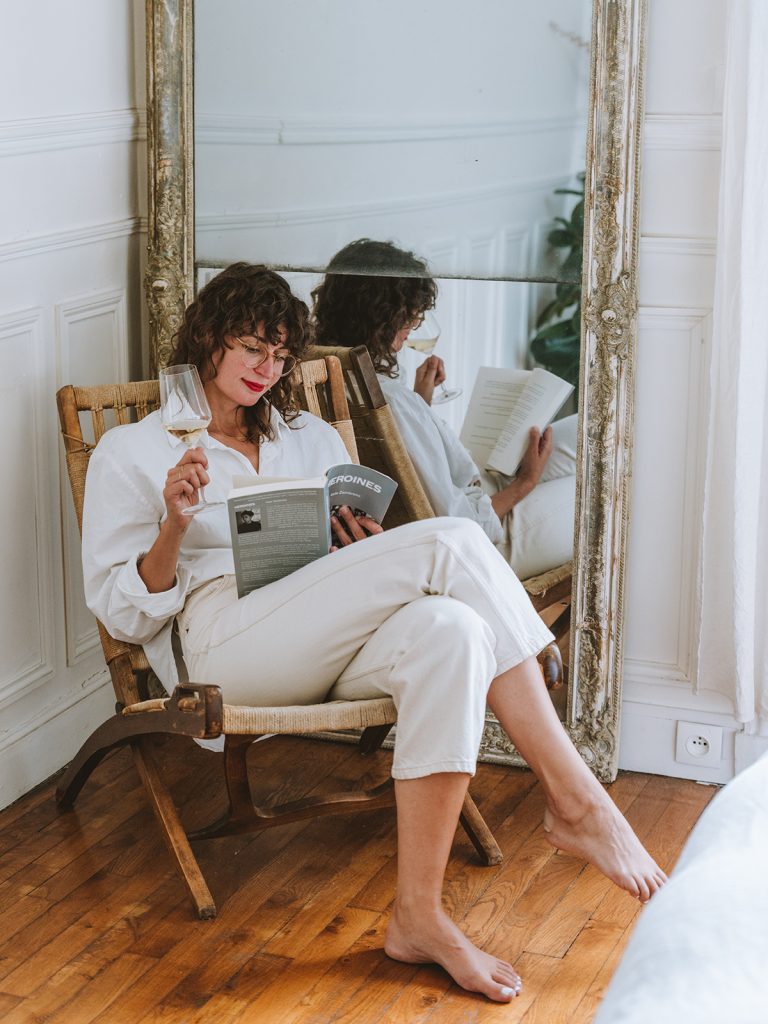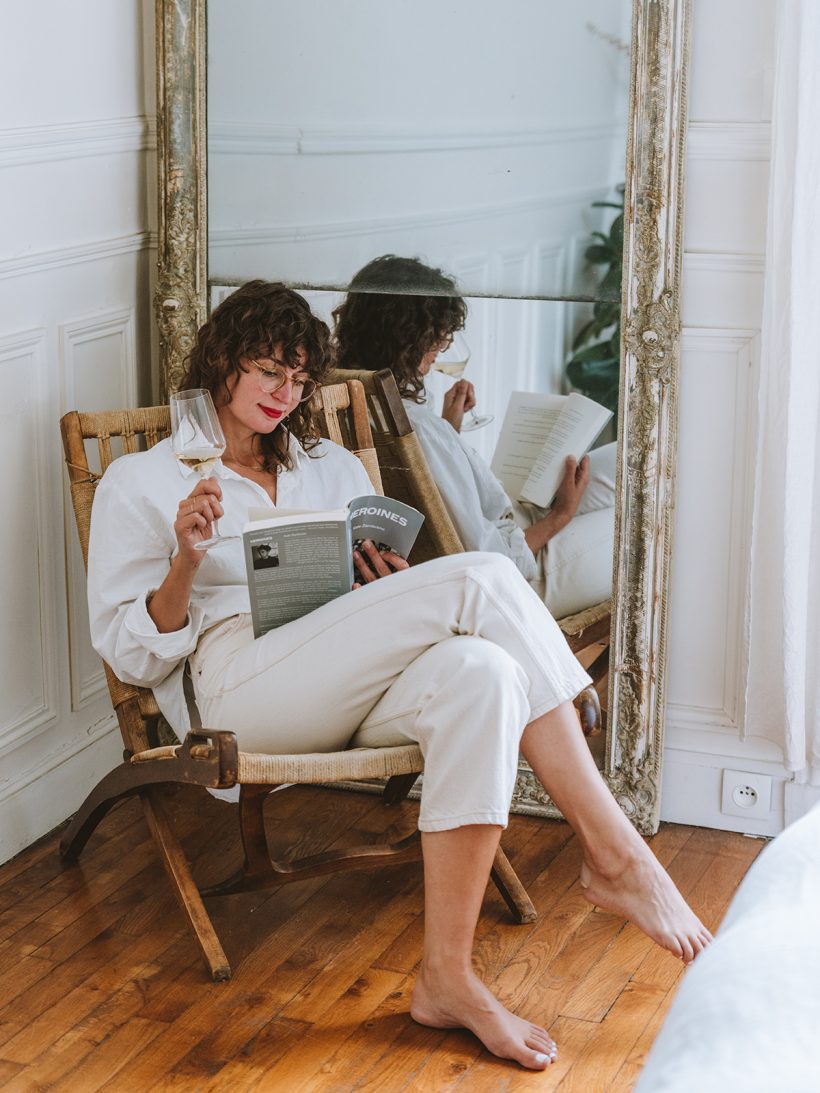 Will by Will Smith and Mark Manson
Why I Recommend It: Just, wow. This is one of the best memoirs I've read in a long time. The story of what made a kid named Will turn into "Will Smith: Global Superstar" is not only incredibly entertaining, it's also full of deep wisdom that's obviously the result of much inner work and self-knowledge. It's evidence that no matter your level of fame, success, or wealth, it's not until you truly connect with yourself and others that you can understand your life's true mission.
Favorite Line/Quote: Speaking about his grandmother, Gigi, "I was only playing for one person. And the look on her face… I still struggle to describe it. I can only say that I've been chasing that look in the eyes of every woman I've loved ever since… I didn't have to do anything different; I didn't have to be anything different. In that moment, just as I was, bum notes and all, I was enough." — Camille Styles, Editor-In-Chief
Anxious People by Fredrick Backman
Why I Recommend It: This isn't just one of the best books I've read this year, it's the best I've read in a few years. But I wasn't sure what to expect going into it. The summary reads, "Viewing an apartment normally doesn't turn into a life-or-death situation, but this particular open house becomes just that when a failed bank robber bursts in and takes everyone in the apartment hostage. As the pressure mounts, the eight strangers begin slowly opening up to one another and reveal long-hidden truths." While I initially thought this would be some sort of crime thriller, it ends up being a story of what it means to be human, in both a beautiful and heartbreaking way. The plot is hilarious, while also being very real and thought-provoking. The writing is incredible and each character became someone I was rooting for. I recommended it to all of my friends right after finishing it.
Favorite Line/Quote: "They say that a person's personality is the sum of their experiences. But that isn't true, at least not entirely, because if our past was all that defined us, we'd never be able to put up with ourselves. We need to be allowed to convince ourselves that we're more than the mistakes we made yesterday. That we are all of our next choices, too, all of our tomorrows." — Suruchi Avasthi, Food Editor
Going There by Katie Couric
Why I Recommend It: One of the most important things about a celebrity memoir is the timing. Publish too soon and you won't have enough life–or enough distance from the dirt—to make something truly compelling. Couric's incredible career speaks for itself, and after 15 years as America's sweetheart co-hosting The Today Show, the journalist has plenty to say and does not hold back. It's not nearly as petty as certain Page Six articles would make you believe, but it does have a bite to it. But mostly, it's intimate, smartly organized, and a fascinating portrait of what it meant to rise through the ranks of the news industry as a woman.
Favorite Line/Quote: "On TV, you are larger than life but somehow smaller, too, a neatly cropped version of who you are." — Caitlin Clark, Contributing Editor
How To Be Parisian Wherever You Are: Love, Style, and Bad Habits by Anne Berest, Sophie Mas, Audrey Diwan, Caroline de Maigret
Why I Recommend It: Earlier this year, I found myself newly-forty… and somewhat freaking out. Instead of being the always punctual and do-everything-right-all-the-time mother of three, I longed desperately to throw caution to the wind. To be the carefree twenty-something galavanting about town that I once was, many years ago. So after a bit of soul searching and speaking to brilliant Austin therapist, Holly Lawson, I picked up How to Be Parisian Wherever You Are. It's light and entertaining, and I have found myself reading (and re-reading) it for inspiration while in the tub and the carpool line. My husband and kids have noticed a small but significant shift in me—more ease in my daily life, and less sweating-the-small-stuff. All in all, solid French gold. C'est fantastique!
Favorite Line/Quote: "Go to the theater, to museums, and to concerts as often as possible: it gives you a healthy glow…Your look should always have one thing left undone—the devil is in the details. Be your own knight in shining armor." — Anne Campbell, Contributing Editor
Love People, Use Things: Because the Opposite Never Works by Joshua Fields Millburn and Ryan Nicodemus
Why I Recommend It: How might our lives be better with less? This book shows how to eliminate stress, clutter, and too much stuff in order to make room for the more meaningful lives we want to be living. It's a perfect read to kickoff a fresh new year.
Favorite Line/Quote: "Maybe this is our wake-up call. Let us not waste this opportunity to reevaluate everything, to let go, to start anew. The best time to simplify was a decade ago; the second-best time is now." — Camille Styles, Editor-In-Chief
Happy Hour by Marlowe Granados
Why I Recommend It: While I love a good plot (who doesn't?), my favorite books are all about the writing. Happy Hour accomplishes both. It's the summer of 2013, Isa is 21, has just moved to New York, and is strapped for cash. Her intelligence and wit come through not only her ability to make money through a varied string of temporary positions, tasks, and assignments but in her reflections and observations of life as it moves around her.
Granados does a beautiful and illuminating job of providing insight into the discussion of charm as social capital. Her characters' desperate need to please serves not as a way to entertain but as a means of surviving in the world. This is Granados' debut novel, and I can't wait to read every single last thing she will ever write.
Favorite Line/Quote: "If only I could exist as perfect lightness, always laughing with my mouth open. I would float through life with ease, believing in my own unserious personality. It takes no effort to convince people you are in fact just that. They start to expect that of you, and nothing more." — Isabelle Eyman, Contributing Editor
Beneath A Scarlet Sky by Mark T. Sullivan
Why I Recommend It: For lovers of The Nightingale by Kristin Hannah, Beneath A Scarlet Sky is another WWII, historical fiction novel that left me weeping in my room and thankful for all that I've taken for granted. It's based on the true story of Pino Lella, a normal teenage boy whose life was turned upside down when the Nazis invaded Italy. While being incredibly entertaining and suspenseful, this book also taught me that there are unsung heroes everywhere, you just have to look for them. After finishing, I of course googled everything I could about the real-life Pino Lella, and while historians doubt some of the tales in this novel, it was still my favorite read.
Favorite Line/Quote: "If a bomb's coming at you, it's coming at you. You can't go around worrying about it. Just go on doing what you love, and go on enjoying your life." — Bridget Chambers, Editorial and Social Media Intern
The Choice: Embrace the Possible by Dr. Edith Eva Eger
Why I Recommend It: Two days before I broke my foot last summer, I got a surprise package in the mail from my friend Lauren. In it was a book called The Choice. While I recovered, I devoured this incredible memoir of one woman's experience and escape from Auschwitz and her decades-long journey toward healing. I'm not comparing the experience of breaking my fifth metatarsal to the intense suffering endured by Dr. Eger. But core to her message is that we all experience suffering in one way or another, and our life's happiness lies in what we choose to do with it.
Favorite Line/Quote: "I would love to help you experience freedom from the past, freedom from failures and fears, freedom from anger and mistakes, freedom from regret and unresolved grief—and the freedom to enjoy the full, rich feast of life. We cannot choose to have a life free of hurt." — Camille Styles, Editor-In-Chief
People We Meet on Vacation by Emily Henry
Why I Recommend It: People We Meet on Vacation is the ultimate book to read on vacation. I read this novel while I was laid up with a broken leg at the beach and it truly transported me to a different world. It's the story of two best friends who have drifted apart, after a decade of summer vacations together. Our protagonist, travel journalist Poppy, realizes that the last time she was happy was on vacation with Alex, and tries to reconcile their relationship with another summer vacation. Warning: you will most likely come down with a travel itch after reading this!
Favorite Line/Quote: I had two favorites! "Maybe things can always get better between people who want to do a good job loving each other. Maybe that's all it takes."
"But most of us are too scared to even ask what we want, in case we can't have it." — Bridget Chambers, Editorial and Social Media Intern
Everything Happens For a Reason: And Other Lies I've Loved by Kate Bowler
Why I Recommend It: This is the true story of what happens when life is moving along normally, and out of nowhere, a cancer diagnosis enters the picture. I loved every page of this memoir. It uncovers the stories we tell ourselves that get in the way of fully experiencing this one wild and precious life.
Favorite Line/Quote: "If I were to invent a sin to describe what that was—for how I lived—I would not say it was simply that I didn't stop to smell the roses. It was the sin of arrogance, of becoming impervious to life itself. I failed to love what was present and decided to love what was possible instead." — Camille Styles, Editor-In-Chief
What was your favorite book of 2021? Share it with us below!