Matcha as a wellness world staple is nothing new. For the last few years, everywhere you look, influencers, wellness experts, and probably your BFFs are running around town with a matcha drink in tow. So what's the deal? You have to admit that even if you've never tried it, it looks absolutely delicious. The smooth, milky green shade is incredibly appealing. It's high time we get to the bottom of this phenomenon, so we tapped a whole host of experts to give us the scoop on the very best matcha around.
Our collective matcha obsession knows no bounds, which is why we spoke to food and beverage professionals and matcha devotees alike to get the low down on what makes it so darn special. Turns out, we have a lot to learn. Matcha lovers have strong opinions, and luckily, they're sharing their secrets with us.
Different kinds of matcha powders are better suited to particular tastes and needs. You'll want to mix it up depending on whether you want to drink it straight, prefer it in a smoothie, crave a latte, or are just starting out and getting your toes wet in the wonderful world of matcha.
Featured image by Kristen Kilpatrick.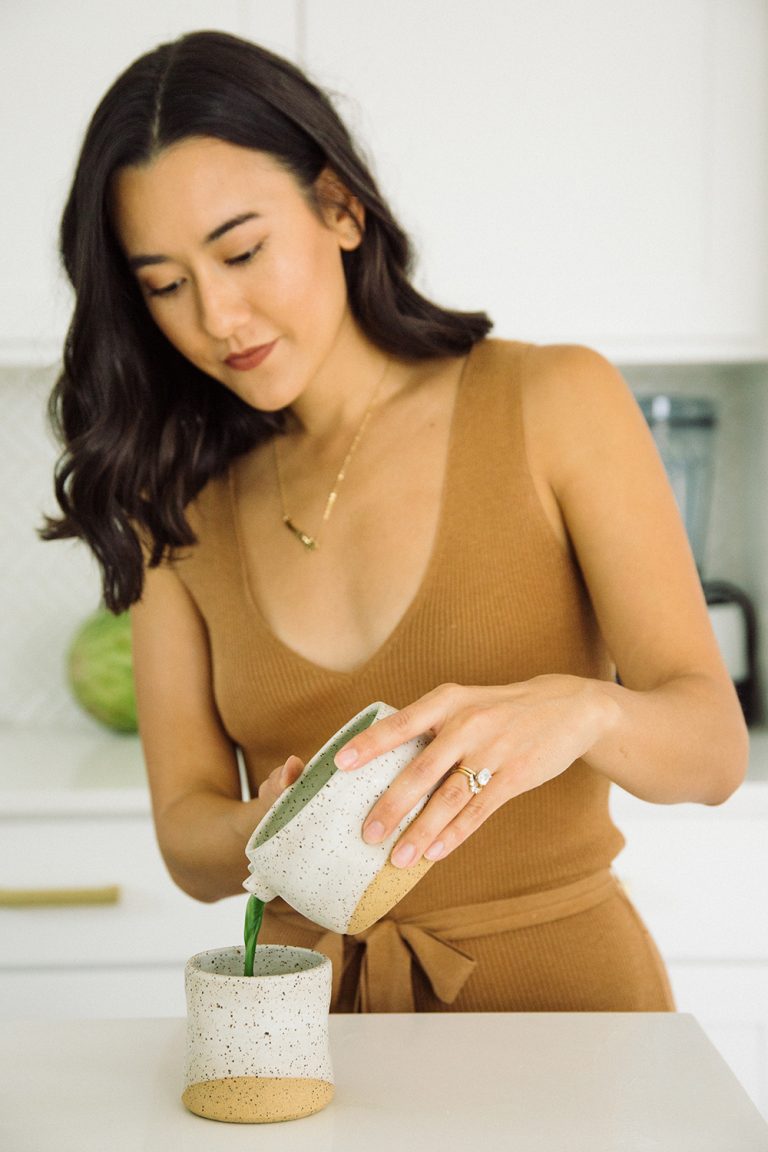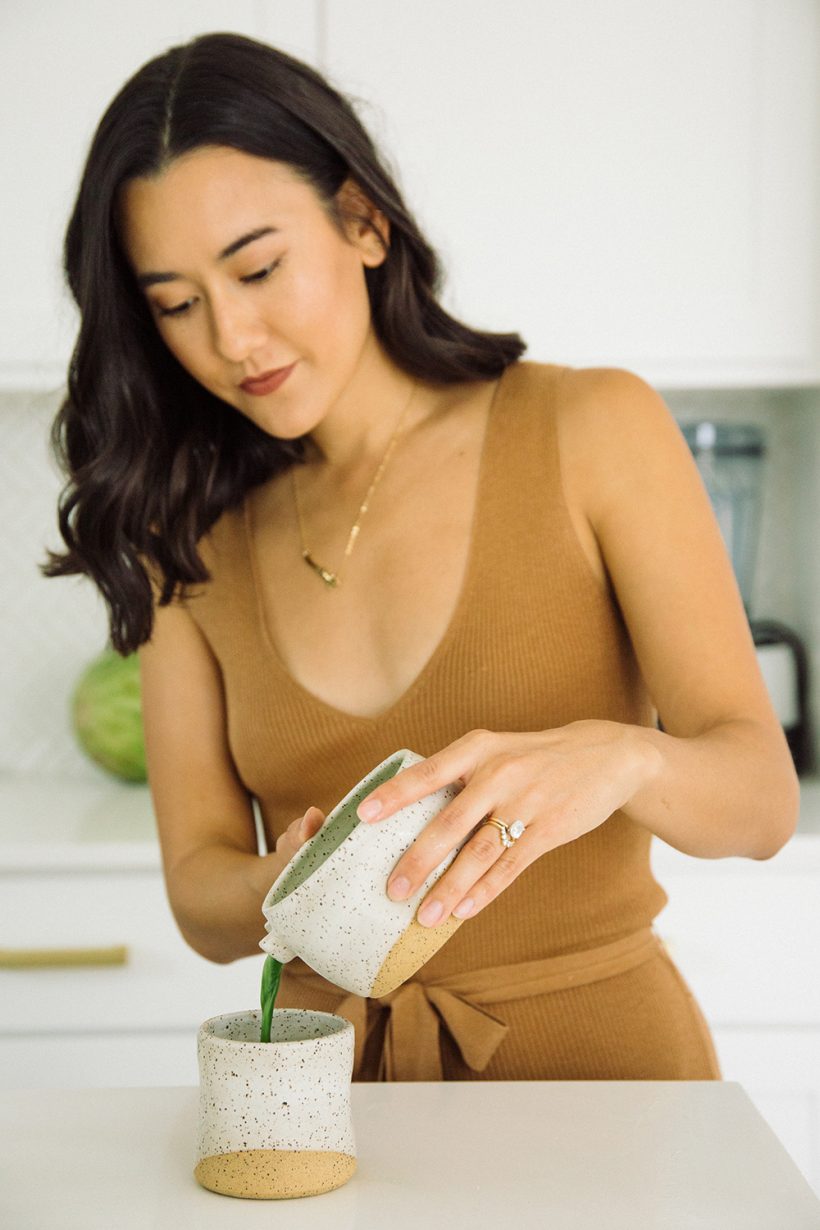 Subscribe
Our Top 10 Recipes
Sign up to receive a FREE E-BOOK of my top 10 most popular recipes of all time!
Thanks for Signing Up!
Oops!
Looks like you're already signed up or your email address is invalid.
Oops!
Looks like you unsubscribed before click here to resubscribe.
What is matcha?
Matcha is a very finely ground powder made of green tea leaves. The vibrant, bright green powder is whisked into hot water, after which you can add a milk of your choice or leave it as is. Not only is it visually stunning, but its distinct flavor and various health benefits have helped create a recent surge in popularity.
Like green tea, matcha is high in a catechin called EGCG, which studies have shown to have a wealth of health benefits, including helping to prevent heart disease, type 2 diabetes, cancer, and weight loss. It is also rich in chlorophyll, antioxidants, and amino acids. But most people are in it for the taste and ritual.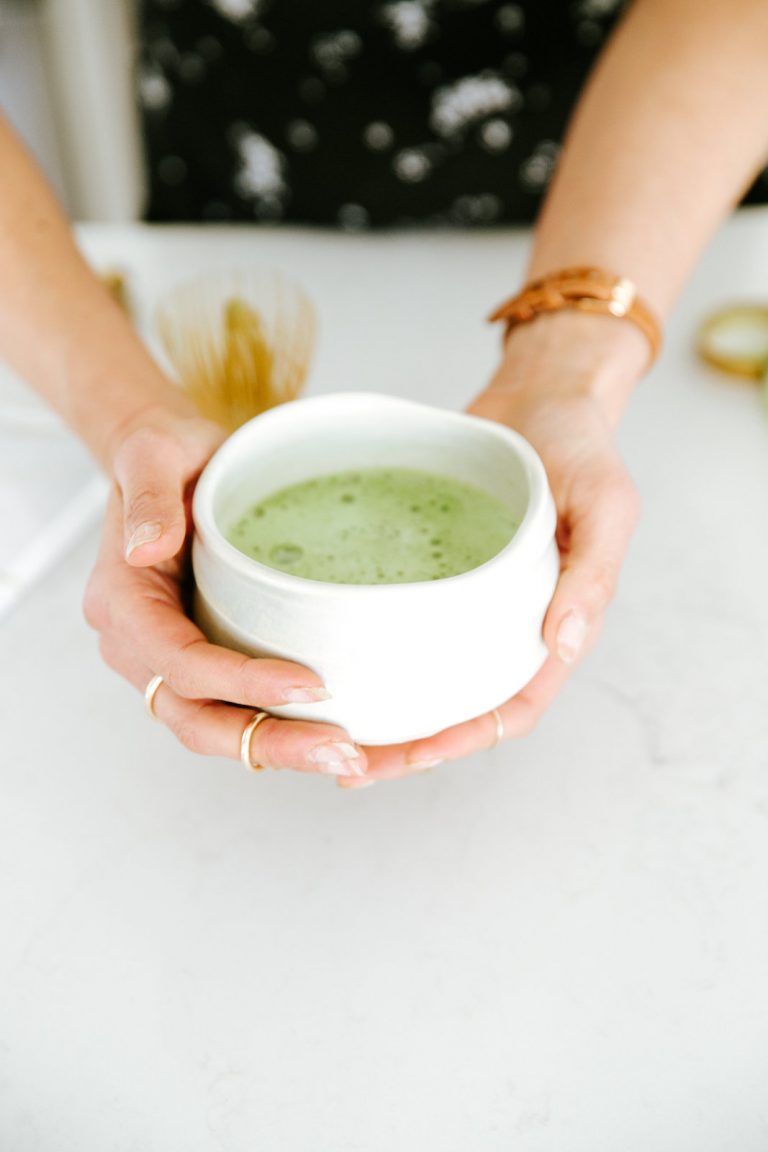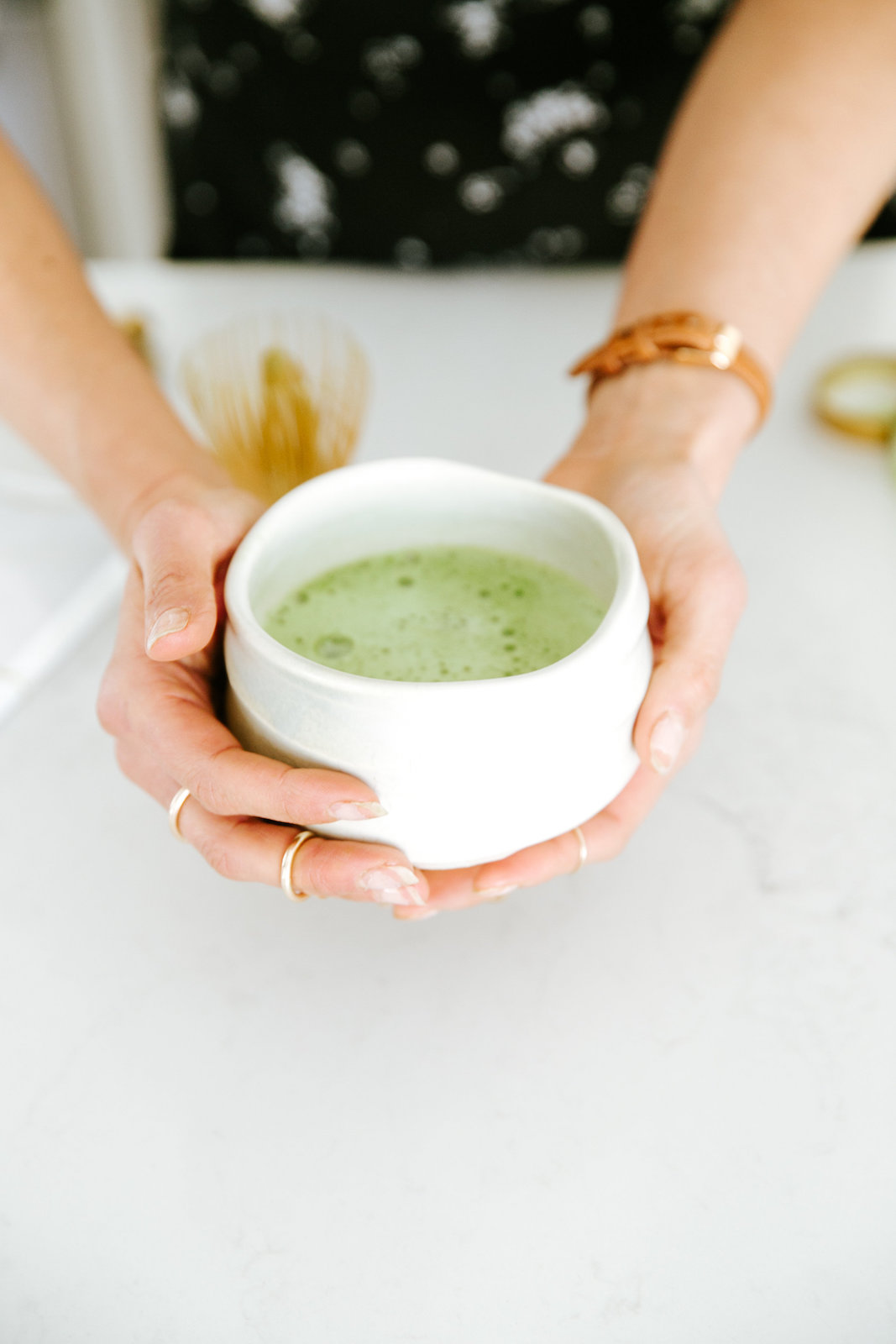 While it does have less caffeine than the average cup of coffee, matcha is still a caffeinated beverage. It won't necessarily be a suitable alternative for those with caffeine sensitivities. The difference is that the matcha buzz lasts longer, is more energizing, and has a cleaner comedown.
Professional baker and pastry chef Alexei Keats loves both its versatility and its impact. He tells us that, "matcha not only has a distinctive flavor and sweetness that can be used in a variety of drinks, pastries, and other delights, it makes a statement." Another devout matcha obsessive, Val Snow, Assistant General Manager at Jolene in New York City, notes that she's drawn to the complexity of the flavor. She loves that it has an herbaceous and very tannic mouth-feel but is also incredibly delicate.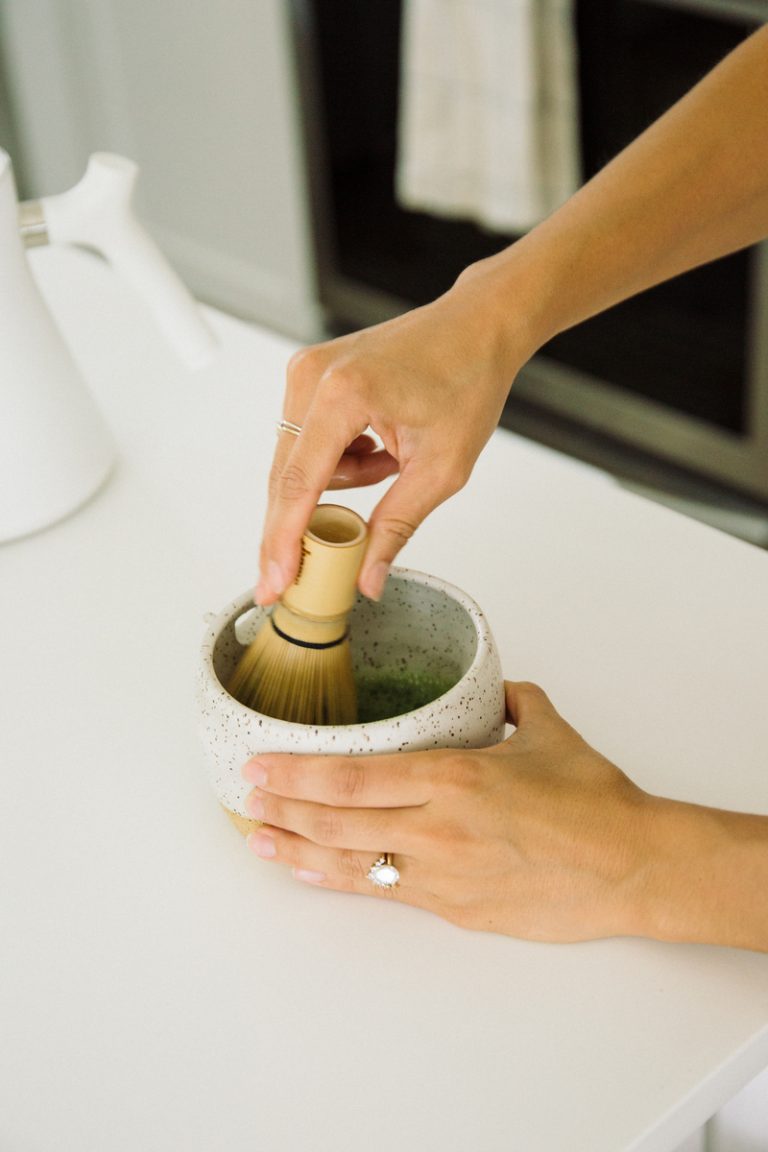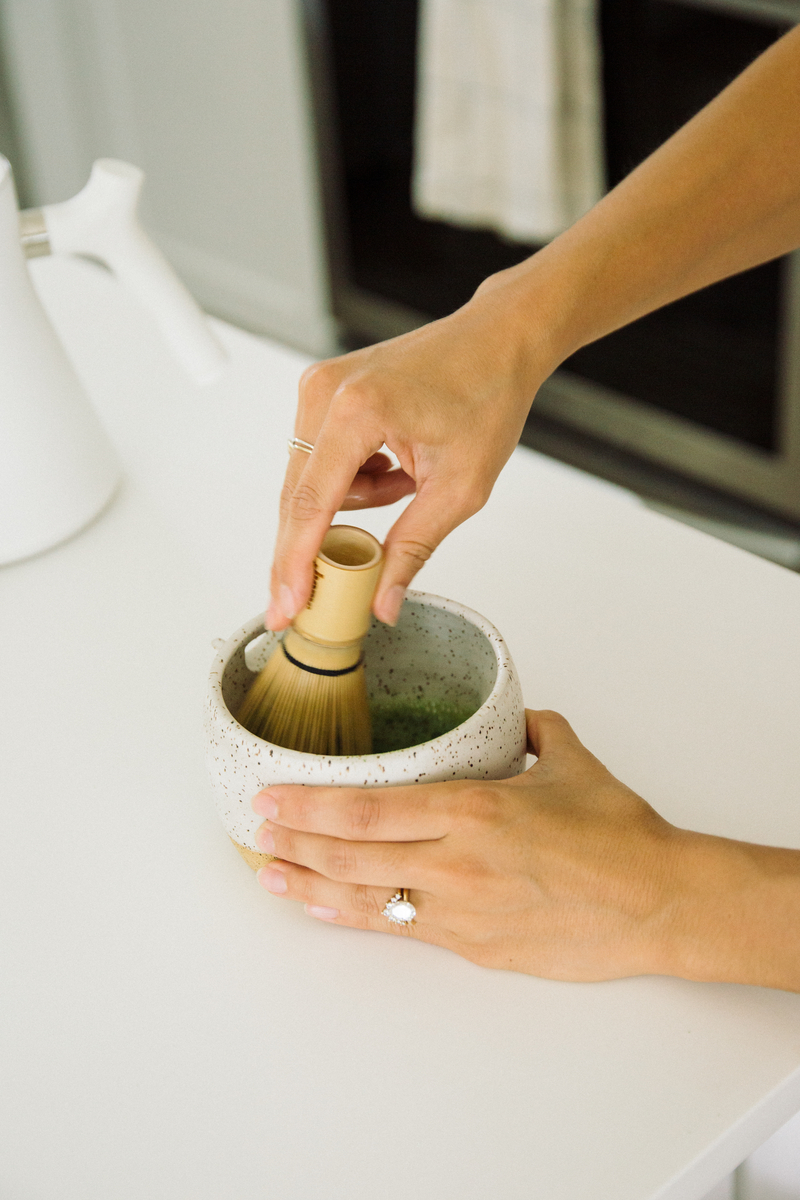 Ceremonial Grade vs. Culinary Grade
You'll find that for the most part, matcha is divided into two categories: ceremonial grade and food grade. Not only can you drink it, but depending on what kind of matcha you purchase you can cook with it as well. Keats explains that culinary grade matcha is the best type of matcha for cooking and baking. It generally has a very fine grind that blends well and retains its color and flavor even while baked at high temperatures.
As Vanessa Proctor Wall explains, if you're looking to drink matcha, then what you want is ceremonial grade powder. Proctor Wall runs operations at some of Los Angeles' most popular restaurants, like Son of a Gun, Jon & Vinny's, and Petit Trois. She began drinking matcha over a decade ago, and shares that as she began experimenting and moving through the different tiers of matcha, she fell in love with the earthy, umami notes in ceremonial grade matcha.
"As I moved to the ceremonial grade, I realized that much like any other tea, matcha could take on so many flavor profiles. Some are buttery and rich, some foam up better than others, and you can really see how a certain kind might lend itself better to a certain application, such as making a latte."
Keats adds that when looking to drink matcha lattes, you'll want to use ceremonial grade matcha that's at least as fine as powdered chalk, if not finer. The finer the grind, the easier it will blend into your milk and leave you satisfied, without the grittiness of a poorly ground tea.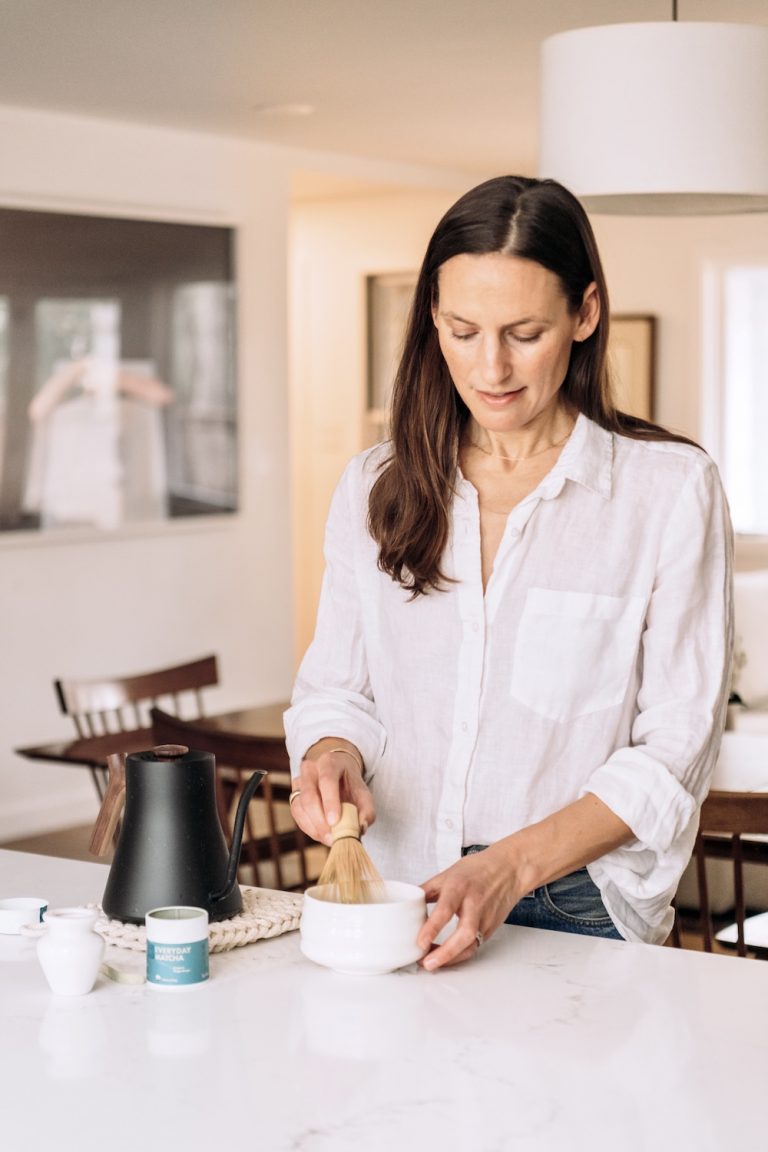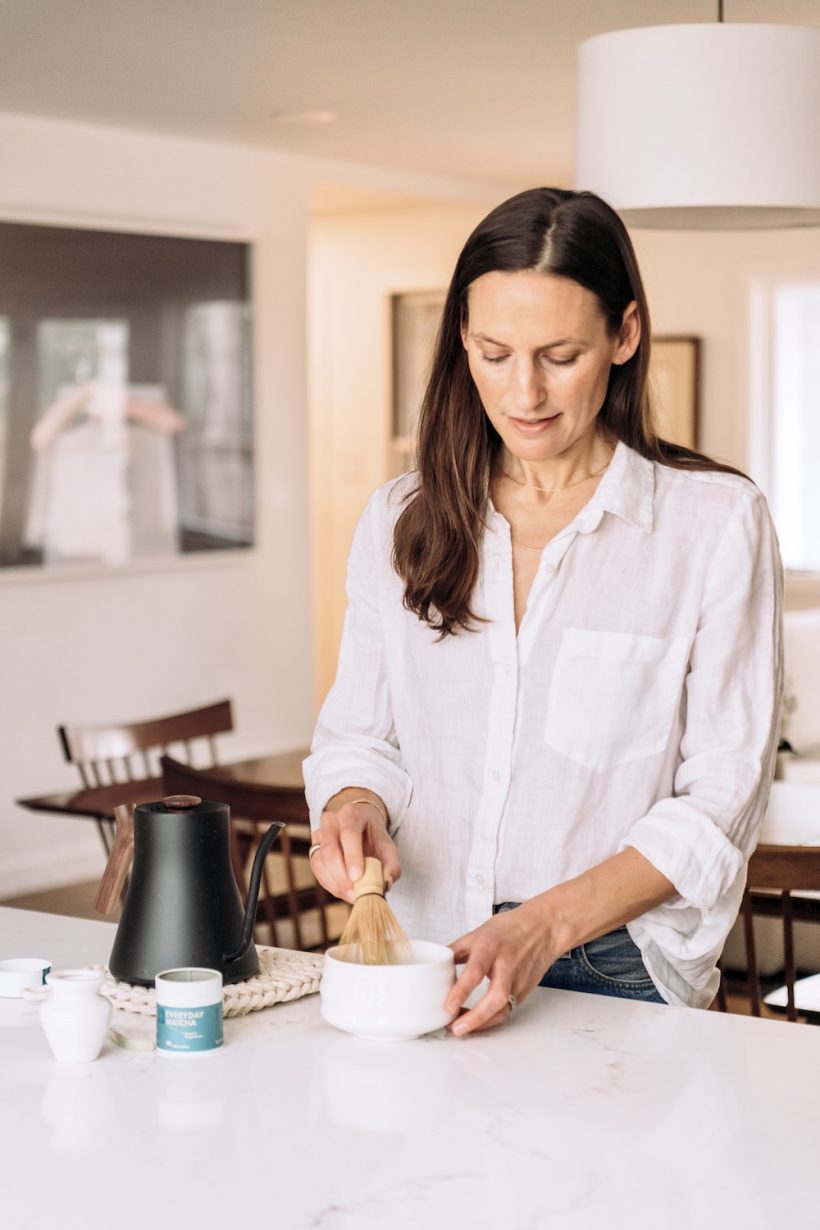 Best Ceremonial Grade Matchas
Kimikura Matcha
Another one of Proctor Wall's top picks, this beautiful matcha powder is made by award-winning tea masters who closely monitor the growth of the tea leaves every year, then expertly grind and blend the matcha. It has a mild and delicate taste, making it perfect for those who want to enjoy matcha with only hot water added.
---
Cha Cha Matcha Powder
Actor Kate Easton is all about Cha Cha Matcha. She's one of our only matcha lovers who prefers to purchase her daily matcha, as opposed to making lattes herself at home. But don't think that makes her any less knowledgable! She's been around the matcha block. "After trying many of the brands, it's the one I always return to."
---
Ippodo Ummon Matcha Powder
Both Keats and Proctor Wall spoke at length about their love for Ippodo's selection of matcha powders. This is Ippodo's highest quality matcha tea. It is full-bodied, rich, and extremely rejuvenating. It's worth it just to check out the deep, vibrant emerald green shade alone!
---
Best Matcha Powder For Beginners
Breakaway Matcha Blend 94
"If you're just going for a good cup of matcha for a little pick-me-up, I would look toward Breakaway Matcha. They are a marvelous company and they even have a matcha flight on sale to help newcomers find a flavor they might enjoy."  — Keats
---
Best Culinary Grade Matcha
Pantenger Organic Matcha Fine Culinary Grade 
Keats always sticks with this matcha brand when it comes to cooking and baking. He explains that in the case of making smoothies, especially a green smoothie, there's no need to break the bank with a high-grade (and highly expensive) ceremonial matcha. It blends really well and doesn't have the grass-like bitterness that other culinary matcha brands often contain.
---
Best Matcha For Lattes
Rishi Tea Everyday Matcha
James Beard award-winning author Amy Chaplin turns to Rishi's Everyday Matcha for tasty lattes. Its invigoratingly smooth flavor and bright green hue pair perfectly with your milk of choice. It's not too bitter but retains a strong flavor even when paired with milk.
---
Chalait Ceremonial Grade Matcha
I love pairing Chalait Matcha with homemade almond cashew milk. I prefer it iced but will drink it cold in the winter, and this matcha powder happens to be delicious both ways. — Samantha Blank, entertainment manager at Hearst Magazine
---
Best Organic Matcha
Sugimoto Organic Ceremonial Matcha
As a morning coffee drinker who enjoys matcha (with a splash of oat milk) as her afternoon pick-me-up, Snow prefers this high-quality matcha blend. Not only is it delicious ceremonial grade matcha, but Sugimoto Tea Company works with farmers in the Shizuoka region of Japan and supports sustainable farming practices, such as Chagusaba.
---
Best Matcha Prep Set
Kaishane Matcha Set
Chaplin likes to use a bamboo whisk and wide ceramic mug when making matcha at home. Made of all-natural materials, this Japanese matcha set includes a ceramic bowl, matcha whisk, teaspoon, and Beibenli bamboo brush. Proctor Wall emphasizes that the ceremony of preparing matcha in the morning can be a ritual that you incorporate every day to ground you, so you should really enjoy the process. Having a dedicated bowl, whisk, and bamboo measuring spoon makes that time feel a little more special.
---
This post was originally published on August 20, 2021, and has since been updated.