The wellness industry is constantly brimming with food trends. Think: Celery juice, activated charcoal, and cauliflower rice. Some actually provide benefits (and are delicious!). Others are rooted in more myth than fact. Today, we're talking all-things apple cider vinegar. You might be wondering, is that shot of ACV worth the hype? Many claim it can relieve a wide range of health issues. However, not all are backed by science. With research to prove it, we've distilled the true health benefits of apple cider vinegar and why it could be the immune-booster you need this winter.
What Is Apple Cider Vinegar?
You've probably heard of apple cider vinegar, but you aren't entirely sure what it is. Apple cider vinegar—also known as cider vinegar—is fermented apple juice. It's made by crushing apples, then squeezing out the juice. Although it's mostly apple juice, adding yeast turns the natural sugars into alcohol. This process is called fermentation. To summarize: Apple cider vinegar is fermented juice. It contains a variety of nutrients. Across global cultures and cuisines, ACV is a popular ingredient. It's used in salad dressings, marinades, food preservatives, chutneys, and more.
It Started With Hippocrates
The history of vinegar began around 5,000 B.C. At the time, Babylonians used date palm fruit to make vinegar. Later, Hippocrates put apple cider vinegar on the map. The father of modern medicine, he prescribed apple cider vinegar for a variety of illnesses. Mixed with honey, he prescribed ACV for coughs and colds. Since then, it's been used as an alternative medicine. ACV also has a strong history in Africa and China. More recently, it has become popular for cleansing, weight loss, controlling diabetes, lowering cholesterol, and more. The health benefits of apple cider vinegar make it a modern-day cure all.
How to Consume Apple Cider Vinegar
If you're a newbie to ACV, do these two things. First, dilute it. Ingesting undiluted apple cider vinegar (or any kind of vinegar) can cause unwanted side effects. More on that, below. To protect your throat and esophagus, dilute 5-10 parts water to every 1 part vinegar. Said differently: Mix 1-2 tablespoons of apple cider vinegar with 1 cup of water. Second, consume it with a meal. Ideally, breakfast. It's recommended to have it with a meal, initially, to see how you feel. Rather than take it on an empty stomach, consume your diluted apple cider vinegar with food. In turn, you won't experience that acidic effect of ACV sitting in your stomach. Eventually, you can toy with taking diluted ACV on an empty stomach.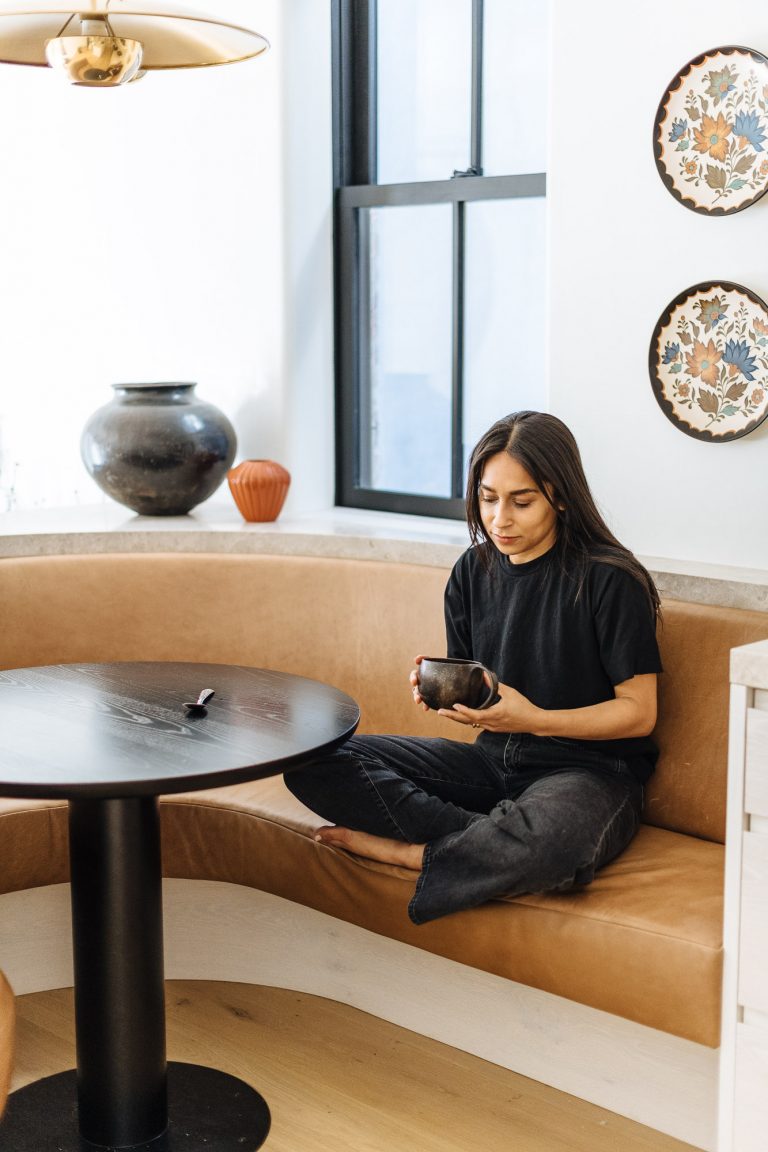 Dangers of Too Much Apple Cider Vinegar
Is it possible to have too much of a good thing? In the case of apple cider vinegar, the answer is yes. Too much apple cider vinegar can cause a host of unwanted side effects. For example, weakened tooth enamel, increased acid reflux, and nausea. Because ACV is an acid, it can have a corrosive effect on teeth. Furthermore, it can exacerbate nausea and cause an acidic burning sensation. No, thanks!
According to research, too much ACV can also interfere with certain medications. If you currently take diabetes medications, blood potassium-lowering drugs, and some diuretic supplements, be sure to consult with your doctor. There is also some research that shows taking it every day, long-term, can have effects on potassium levels. It can also contribute to osteoporosis. At any rate, talk with your doctor before beginning consuming apple cider vinegar, routinely.
Can I Take Apple Cider Vinegar If I'm Pregnant?
Women may use pasteurized apple cider vinegar, safely, during pregnancy. However, women should only use unpasteurized apple cider vinegar with caution. Talk to your doctor before using unpasteurized vinegars while pregnant.
6 Health Benefits of Apple Cider Vinegar
There are a variety of health goals that apple cider vinegar might support. These are the top six health benefits of apple cider vinegar:
Trusted Apple Cider Vinegar Brands
First and foremost, choose ACV that contains the 'mother.' The 'mother' has all the good stuff. It means your ACV's been fermented, contains good-for-you bacteria (probiotics), protein, and enzymes to aid in digestion.
For everyday tonics, marinades, etc. Bragg Organic Raw Unfiltered Apple Cider Vinegar is one of the most popular brands of ACV on the market. Made from organic apple cider vinegar and water, Bragg's vinegar is USDA-certified organic, non-GMO certified, and contains the 'mother.' Kevala is another trusted ACV brand. This vinegar is USDA-certified organic, non-GMO verified, and free of additives. It's also a good bang for your buck. Given that it's less expensive, this vinegar can be a great option for culinary use, cleaning, or beauty. Last but not least, Goli Nutrition. If you'd rather take an ACV gummy than a shot, Goli Apple Cider Vinegar Gummies are one of the highest quality options. They also make these delicious superfruits gummies to add to your routine.
6 Delicious Apple Cider Vinegar Recipes
Given the health benefits of apple cider vinegar, try incorporating this ingredient into teas, tonics, salad dressings, and pickled vegetables. The sky's the limit.
Right out the gate, these ACV shots are very simple to make. Plus, they taste delicious and aid in boosting immunity and supporting a healthy body. Part sweet, part tart, these shots contain a variety of health benefits. They're also a popular home remedy whenever you're feeling under the weather.
In need of a quick reset? This soup with apple cider vinegar is the answer. Averie's Reset Vegetable Soup is hearty and loaded with healthy vegetables. Light yet filling, it's packed with nutrients and fiber. It's also naturally vegan and gluten-free. Feeling nourished never tasted so good.
More cider, less fire, this folk remedy concoction is full of antimicrobial vegetables, roots, spices, and herbs. It provides immune support all winter long. The beauty of this recipe is you can choose ingredients that call to you. Although it needs to sit for 4-6 weeks, the wait is worth it. One shot a day keeps the doctor away.
This apple cider vinegar detox tea is the perfect warm drink to start your morning. Boost your health before your cup of coffee, and you'll be feeling energized all day. Best of all, it includes raw honey, which also has antibacterial and anti-fungal properties.
Ever tried an apple cider vinegar reduction? It's incredibly easy and bursting with flavor. This gluten-free and vegan stir-fry is nourishing, hearty, and a reminder to eat your vegetables. Plus, it's a creative way to use ACV! Packed with protein and fiber, it will keep you full from lunch until dinner.
Tart yet sweet, crunchy and delightful, you'll always want a batch of these pickled red onions on hand. If you don't have an onion on hand, you can pickle a variety of vegetables with this recipe: Carrot ribbons, thinly sliced radishes, chopped cucumbers, or green beans. Pickled veggies are one of the best things to have on hand. They're super versatile and elevate any savory dish.