Every season has its charms, but don't you think there's something extra romantic about autumn? Maybe it's the changing leaves, the way the light starts to shift, or the instinct to cozy up by a roaring fireplace—it seems like the amorous vibe is always there! That's why we've compiled some lovely fall date ideas to keep things ablaze as the weather starts to get colder.
It's common to get in a rut when you've been with a longtime partner. Especially when it's just so easy to stay home and go to bed early on a cold, dark evening. (Not that there's anything wrong with that!) But sometimes it's nice to do something a little out of the ordinary, something that celebrates the season and fosters a deeper connection. Get the inspiration flowing and step outside your comfort zone with these great fall date ideas. It's highly unlikely that you'll regret trying a new and unexpected date—at the very least you may get a laugh or great story out of it.
And before you ask, our list has everything you're looking for at varying price points because a lovely fall date shouldn't cost a pretty penny. Whether you're outdoorsy, looking to pick up a skill with your lover, or just want some ideas to set a sexy tone, we've got you covered. Bookmark these dates and you'll be ready to go next time you're trying to figure out date night.
Read on for 27 sweet fall date ideas: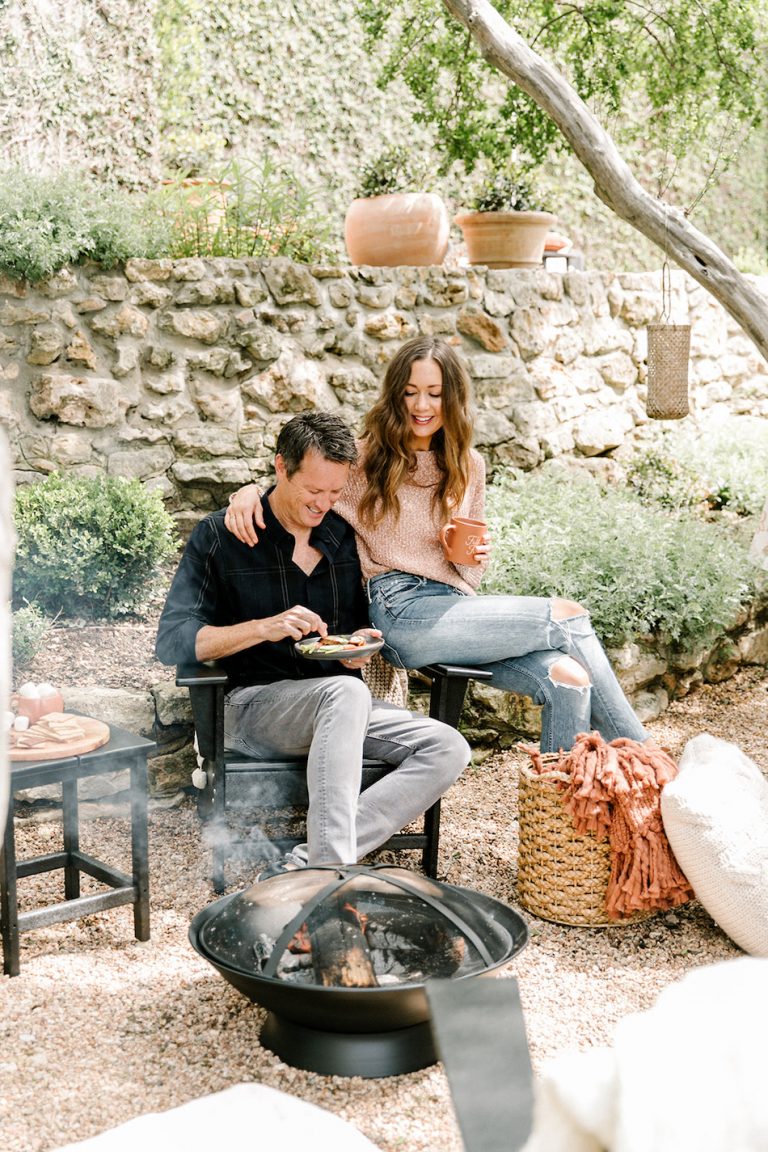 Something romantic
Make a seasonal playlist together. That way, every time you listen to it you'll be transported to this exact time in your lives together.
Go to the coziest wine bar you know. Saddle up to the bar or snuggle into a private booth and enjoy some delicious vino.
Snuggle up under blankets and take turns reading poetry to each other. If you've got a fire roaring in the fireplace, even better!
Go on a weekend getaway. Even a quick trip can spice up a relationship. Go to the country or somewhere with lots of fresh air, good food, and not much else.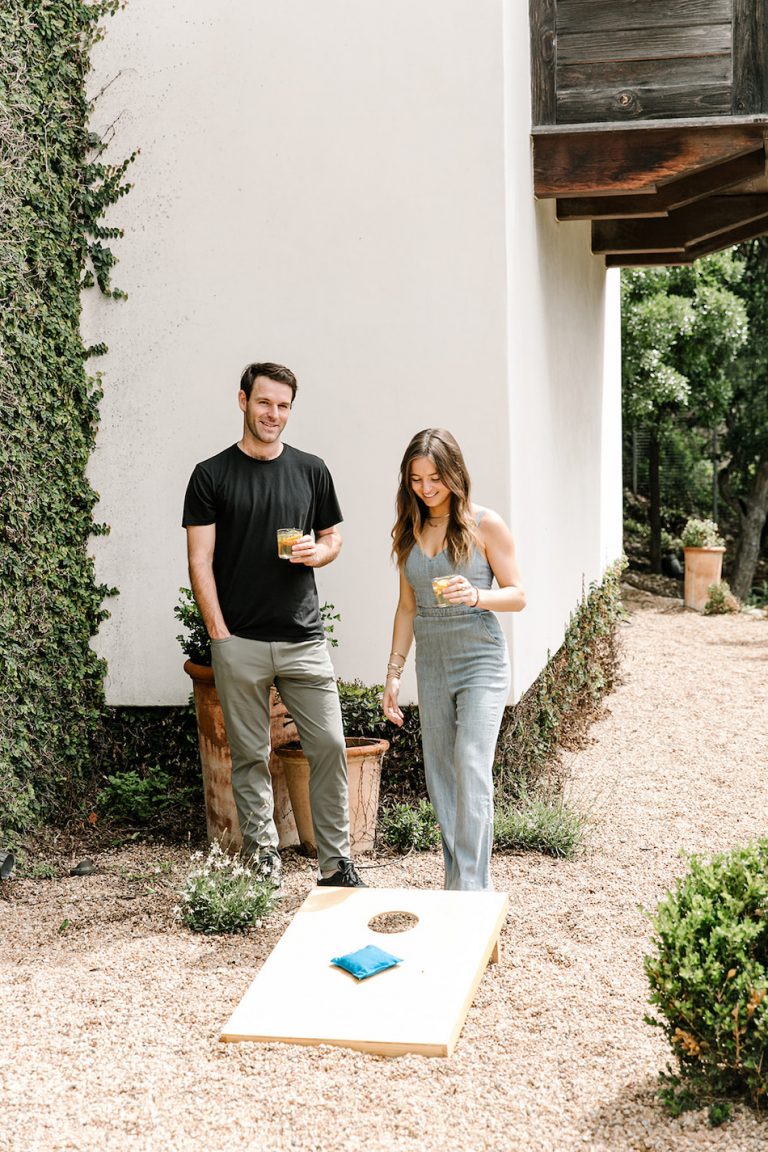 Something tasty
Take a cocktail class. Find one that you can attend in person in your neighborhood or check out some virtual classes instead.
Cookbook club for two. Choose a cookbook and work your way through it together a couple of times a week. You can enjoy picking recipes together or take turns surprising each other with meals.
Restaurant swaps. Pick two restaurants each that you've been dying to try and take turns surprising each other with your choice every weekend in October.
Go wine tasting at a local vineyard. Fall harvest is the best time to check them out!
Take turns making each other's favorite meal. If they're a breakfast person, surprising them a beloved morning dish. It doesn't matter what time of day it is, it's always a good time to spoil each other.
Go apple picking. Find your nearest orchard and stock up on tasty apples. You'll have pie and applesauce for days to come.
Spend the afternoon at a local cidery or distillery. Get fresh cider or spirits at your nearest cidery and enjoy the tastes of fall.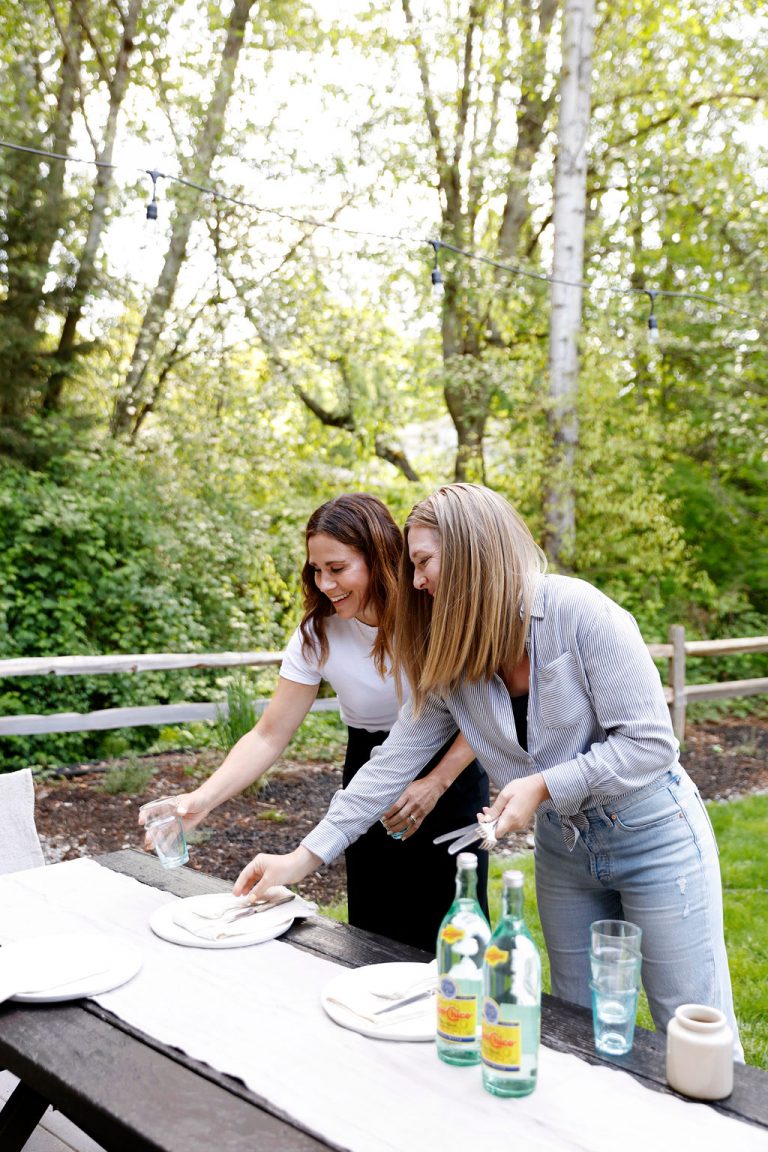 Something relaxing
Go stargazing. Load up some blankets, warm drinks in a thermos, and some snacks then head to a lookout point to check out the stars.
Take a road trip and go leaf-peeping. Check out some amazing fall foliage and spend some time in the car together, listening to music and chatting.
Build a blanket fort. The trick is to then spend the entire day lounging in it together.
Take a hayride. Tap into your inner child and enjoy the surroundings and silliness.
Book a couple's massage. It's always a good time for a massage, even better if it's candlelit.
Visit a used bookstore. Get lost in the stacks and pick up some classics you've always wanted to read.
Plan a puzzle night. Even if you're not a puzzle person, it's a lovely activity to do together.
Something sporty
Go horseback riding. You'll feel like you're in The Legend of Sleepy Hollow.
Take tennis lessons. Not sure if you've heard, but tennis is having a moment. Pick up some cheap rackets, some balls, and pay a sporty teen to give you some lessons on the local courts.
Go on a different nature walk every weekend. Enjoy the milder temperatures and beautiful surroundings by going on hikes and nature walks around town. Bonus points if they're off your usual beaten path.
Go on a bike ride. There's no better way to enjoy the crisp, bright autumn mornings than to spend it outside on a bike. Then stop and enjoy a treat!
Something spooky or Halloween-y
Cemetary walk. Check out your local cemetery and take a walk at dusk. Bonus points if you bring a thermos filled with spiked cider.
Scary movie night. Huddle under blankets and pick a classic flick or enjoy a never-before-seen movie.
Rocky Horror Show midnight viewing. Find out if your city hosts midnight viewings of this iconic musical, if not, stay up till midnight and enjoy in your living room.
Haunted house or historic home tour. Cling to each other as you explore a local haunted site.
Carve pumpkins together. This isn't the scariest of plans, but that depends on the skill level and the ambiance set while carving!