I'll start with the obvious: we're in the midst of one of the busiest times of the year. Apart from the holidays, the spring and summer can mean plenty of travel, gatherings, and other social commitments. But who wouldn't want to make the most of these long, sun-soaked days? Of course, this is on top of an already busy workload as well. Considering all of this, one look at my calendar confirmed: I'd carved out little, if any, space for rest. So, in an effort to prioritize my peace and put my well-being first, I booked a trip dedicated solely to that. If you're wondering how to make that happen for yourself, keep reading: I have plenty of staycation tips in store.
I'll share a little more on just how bad my busyness had become. It got to the point where I had to block weekend dates on a shared calendar with my boyfriend that said "DO NOT BOOK KELLY FOR ANYTHING." While I typically like to have some R&R planned after travel, this next month is so packed with work trips that require a lot of my energy. So, I decided to get ahead of any potential burnout and book a staycation so I could enter this next phase of life with a clear head and a feeling of ease.
Featured image courtesy of Camp Lucy.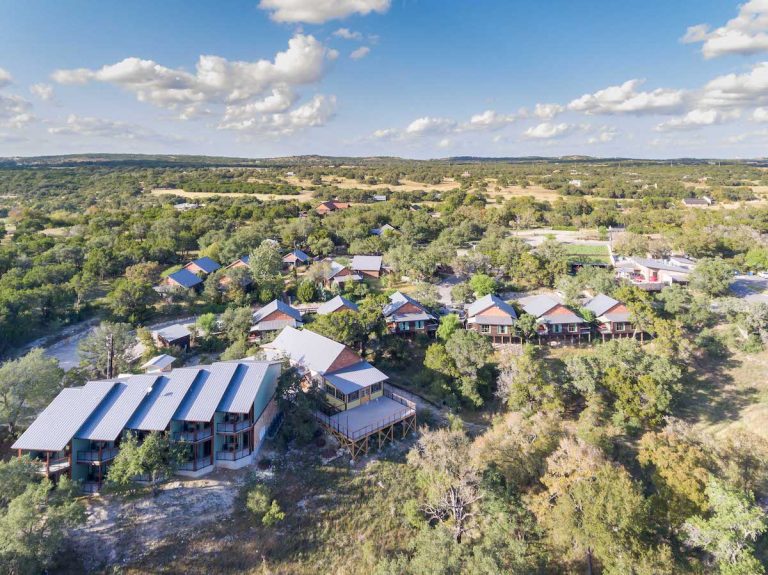 Staycation Tips—From Someone on the Brink of Burnout
The caveat for this staycation was that it had to be somewhat close to Austin as I only really had a day and a half to dedicate to it. That meant no planes and not a ton of car time—I wanted to take full advantage of my time away.
Enter Camp Lucy. Situated in the Texas Hill Country, the stunning resort is just 45 minutes outside of Austin in Dripping Springs. The property spreads across 289 acres and features some of the coolest pieces of art. With the goal of making the most of my staycation, I was prepped to take full advantage of the resort pool, vineyard (yes, a vineyard!), and the gorgeous restaurant, Tillie's. It had everything I needed and was exactly what I was looking for: a little bit of R&R, activities to keep my mind off work, and a delicious meal.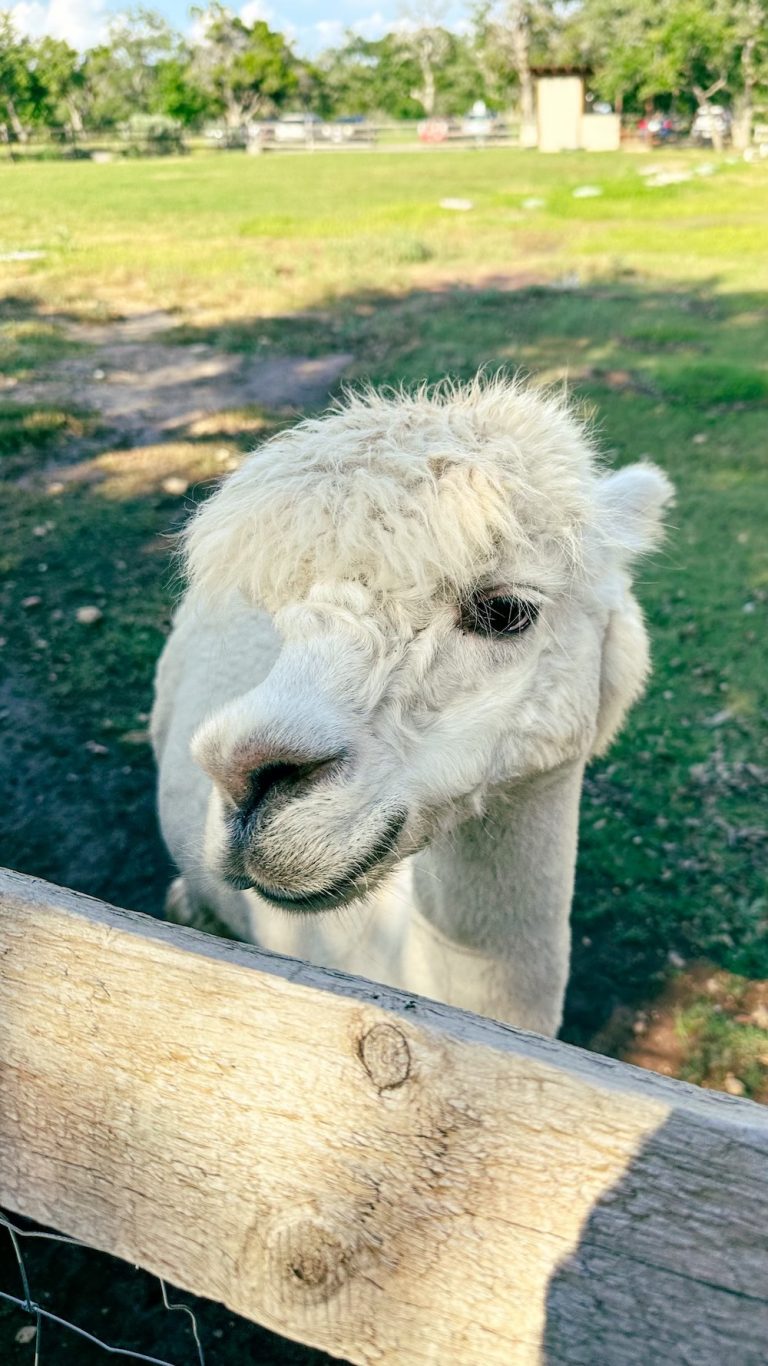 What I Learned From Taking an Intentional Staycation
I aligned this staycation with when our offices were closed so I wouldn't have the distraction (or temptation) to check on work. Once I arrived at the resort, I made a promise to stay completely off my phone except to snap a pic. With these boundaries set, I could stay fully present during my stay.
Between a delicious dinner at Tillie's, an impromptu night swim, and breakfast within petting distance of the farm's alpacas (!!), I left my staycation feeling refreshed, calm, and inspired to tackle the week ahead. And the best part? I didn't have to navigate airport crowds, drop off a rental car, or suffer through any flight delays. I so often overlook what's in close proximity as a getaway and that outlook entirely shifted for me after my stay at Camp Lucy. Here's a recap of my trip, plus the staycation tips that helped me soak up the experience.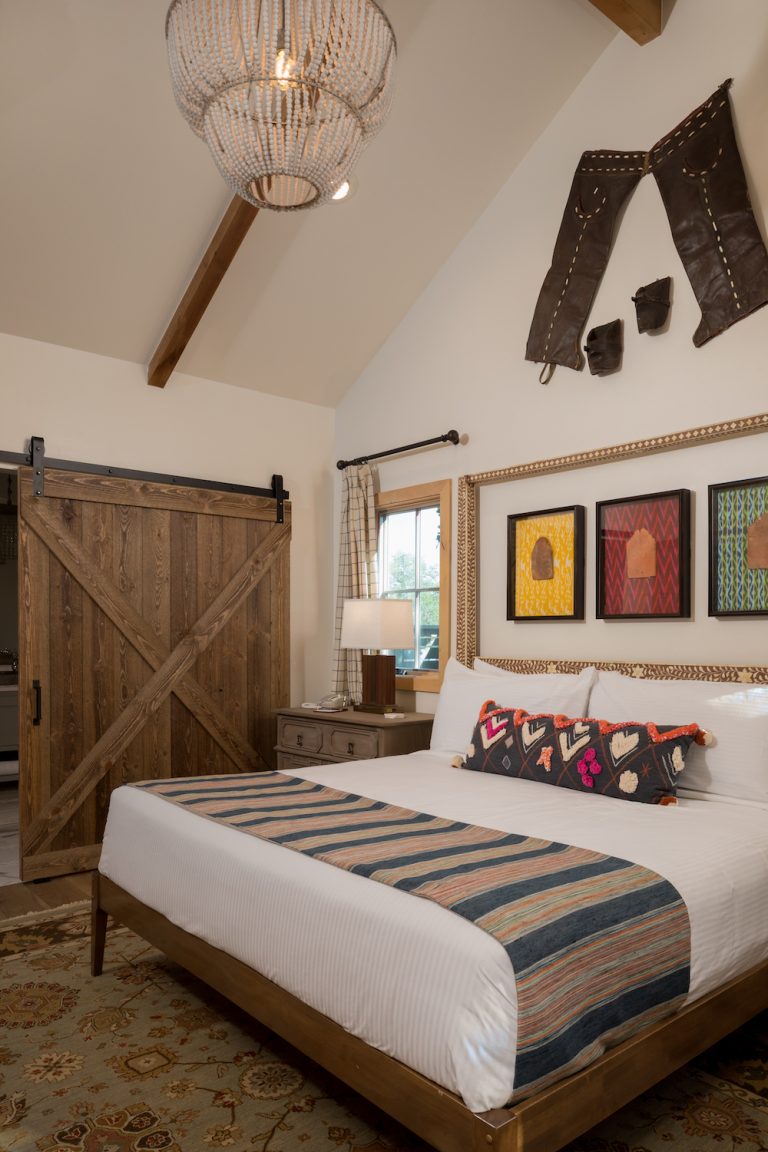 1. You Don't Have to Travel Far to Feel Refreshed
I've often thought that to fully disconnect, I would have to get so far out of town (or state) to fully enjoy it. PSA: I was completely wrong. Not only was Camp Lucy such a short drive from my home, but it's also an area of Texas where I haven't spent much time. Because of that, the experience felt even more special and unique.
At the end of the day, my staycation needed to be simple, easy, close, and relaxing. Heading out of state for a quick 24 hours would have only exacerbated my stress.
2. Novelty is always a source of joy
Camp Lucy was a totally new spot for both me and my boyfriend. Not only did we get to see a new place together, but got to have new experiences together. We signed up for two onsite activities: a bourbon cocktail class and hatchet throwing/archery, which made the stay all the more fun. I was looking for levity, ease, and something new to me—and Camp Lucy delivered.
3. Experiences > Things
This is nothing new. In fact, I've often written about how experiences are so much more fulfilling than almost anything I could buy. This year and beyond, I've set the intention to seek out more novelty. The joy of experiencing something for the first time just hits different.
In the end, it wasn't just a brand-new place that helped me relax, but the serendipity that came with the new place.
Prior to booking Camp Lucy, I considered doing something I know already relaxes me: a spa day, going to a movie, or maybe hanging by a pool. But I've done all of those and I knew my mind and body would only relax for a moment. In the end, it wasn't just a brand-new place that helped me relax, but the serendipity that came with the new place. We tried new activities together, fed the alpacas, tried a new restaurant, took a dip in the pool, and stayed up laughing and telling stories all night. (Bonus: We didn't get on our phones once except to play Tu Pac and dance the night away in our hotel room.)
All these things likely wouldn't have happened if I were at home. And they definitely wouldn't have happened if I had just booked a massage and called it a day.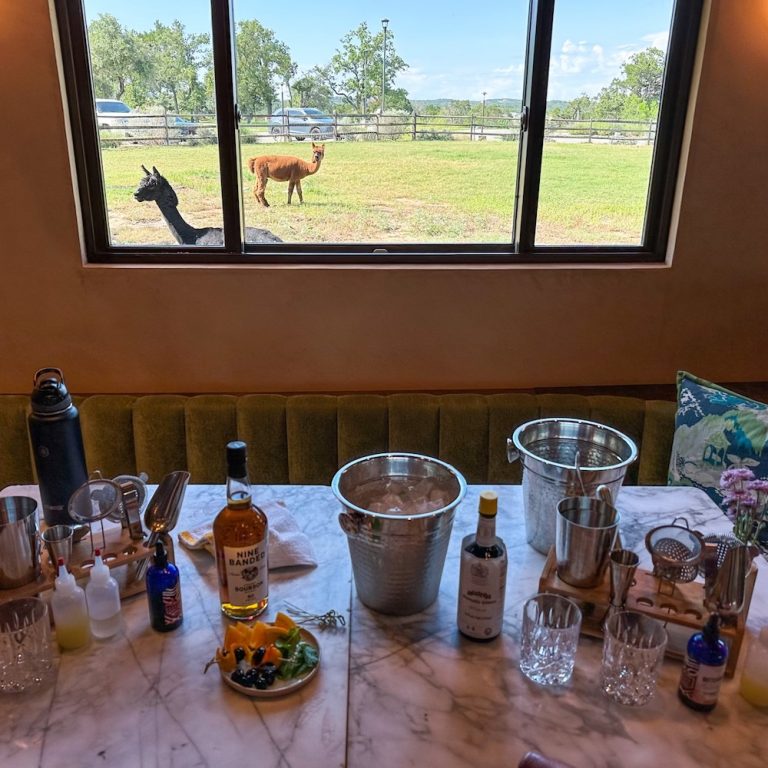 4. You Don't Need Much Time to Disconnect
Another misconception I had about taking time away was that my staycation needed to be at least a full weekend. But I left more refreshed from 24 hours away from home than I did for a two-day, full-of-fun trip in Los Angeles last month. I'm truly blown away by how much fun and how relaxed I was in a short period of time. It can be done if you commit to disconnecting and giving yourself exactly what you need.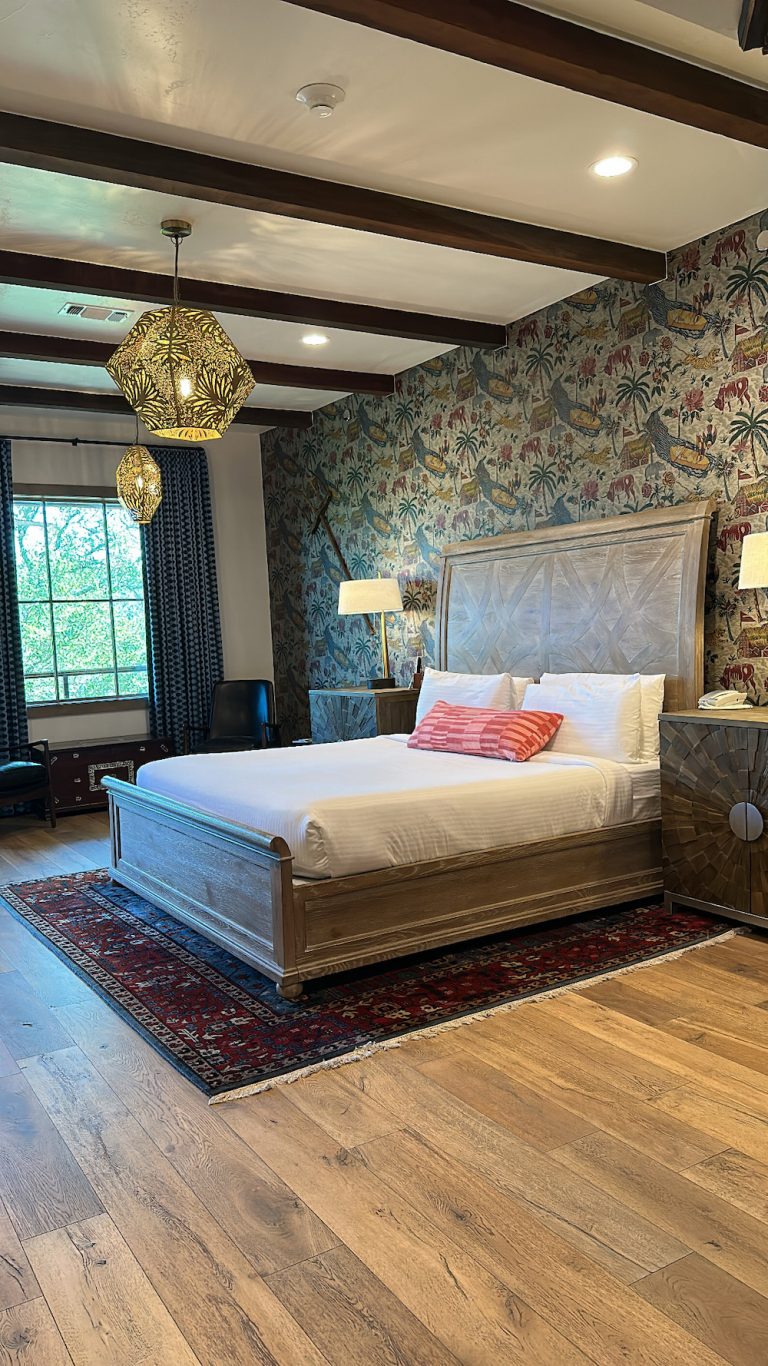 5. The Key Is Staying Somewhere That Aligns With What You Need
Selecting the right spot was key to this staycation being such a success. (There was no way a Vegas-style resort pool with blaring music and loud parties would help me unwind and relax.) Pro tip: Do your research in advance. Go beyond the info you can get online and call the concierge to talk about what they offer. Both of our activities were private, which made the stay that much more intimate and we could cater them to what we needed. I wasn't in the mood for a larger group setting or being super social. Honoring these feelings helped me leave relaxed and fully recharged.
Final Thoughts on Taking an Intentional Staycation
As I'm looking at my calendar for the rest of the summer and into the fall, I'm inspired to book another short, nearby stay to beat the burnout.
I'm hoping to leave that future trip with yet another fresh perspective on what's truly important to me: the simple pleasures with people I love to keep me at ease.