It took me four decades to learn that the key to a tidy home is simplicity. When I set myself up for success with things that make life easier, my days feel better. No convoluted storage fixes. No radically inventive organizational systems. My home stays neat when I arrange it to complement how I live. A bowl placed where I naturally leave my keys (because I'll drop them there regardless). A hook where I always toss my coat. An oversized basket where I kick off my shoes. By selecting smart objects that honor my truth, everything just flows.
But there's more to this idea. Finding ease in life isn't about taking the easy route. It's about looking at the time we spend doing what we must do versus what we want to do, freeing up room for the latter.
Featured image by Michelle Nash.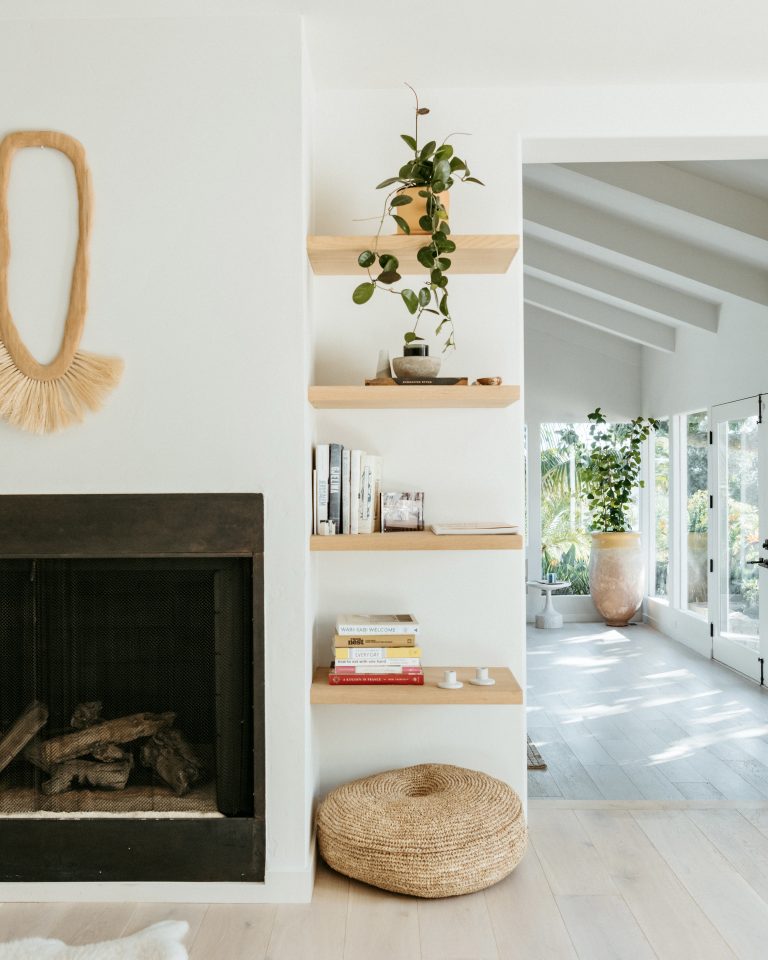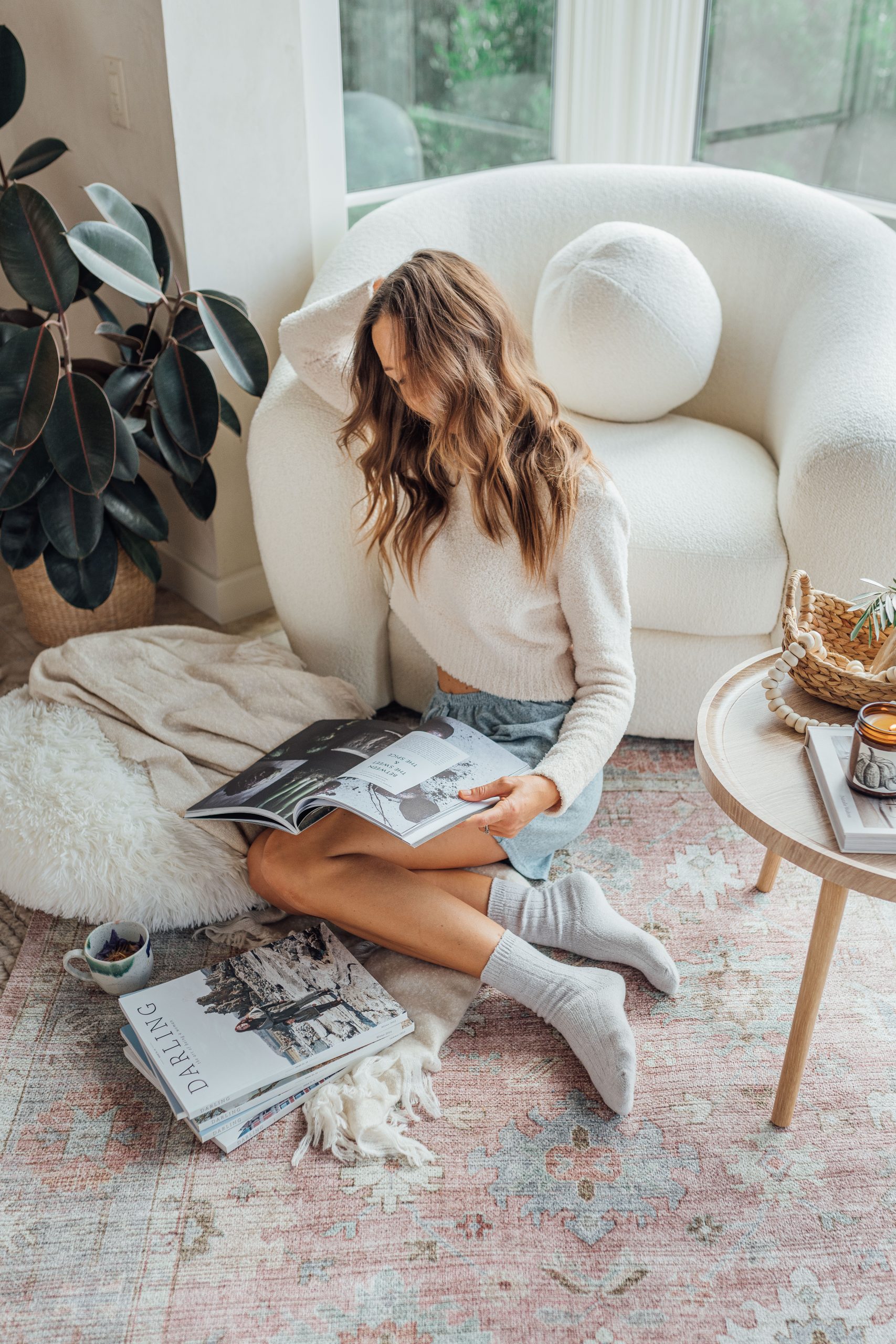 Subscribe
Get Breathing Space
A twice-monthly note from me to you. What's currently on my mind, in my cart, on my plate, and more. Drop your email to subscribe.
Thanks for Signing Up!
Oops!
Looks like you're already signed up or your email address is invalid.
Oops!
Looks like you unsubscribed before click here to resubscribe.
13 Simple Things That Make Life Easier
This epiphany may be an obvious statement, but I've found it to be one of my greatest challenges. That is until I realized that some small things that make life easier can make all the difference. This includes embracing things and habits that work with me, not against me. A flattering and simple wardrobe. A pan that cooks every meal to perfection. A bag that carries it all.
Each of these items does just that: They bend and twist, albeit metaphorically, to make my task, decision, or day go swifter, allowing more time for the things I want to do. Like stress less and embrace every moment of my day a little more. In other words, the stepping stones to a joyful life.
Every product is curated with care by our editors. If you buy something through our links, we may earn a small commission at no cost to you.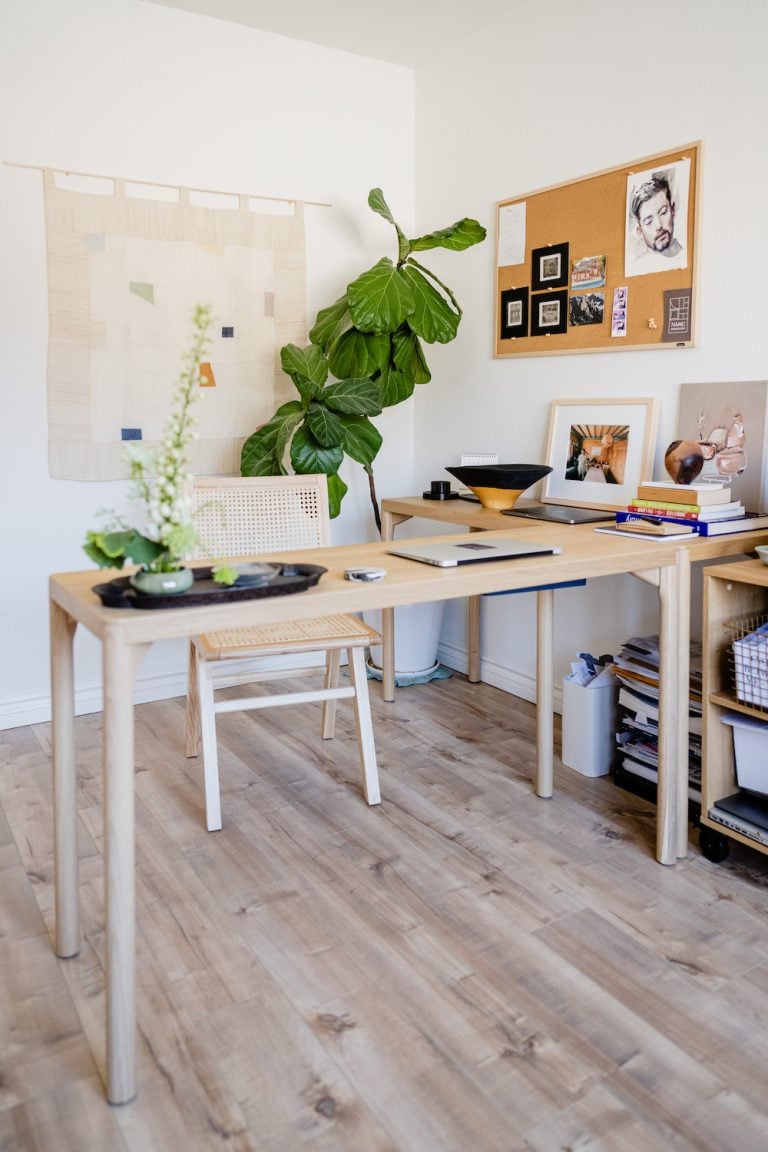 Products That Make Life Easier in the Kitchen
A Produce Subscription that Puts Grocery Shopping on Autopilot
Approximately 30 percent of all food produced in the United States goes to waste. This is sobering, especially considering that about 10 percent of our nation's population faces food insecurity. These facts were why I jumped on Imperfect Foods, one of the smart grocery delivery systems that offer a solution to food waste. This is one of my favorite things that make life easier (because it makes my life easier), but it also helps me do a small bit of good for the world.
Imperfect Foods Weekly Delivery
Imperfect Foods corrals "ugly" or rejected foods, as well as excess inventory from markets, all of which are viable, fresh, and (mostly) organic. You shop the site and get a box delivered to your door weekly. I don't remember the last time I went to the grocery store. 
---
A Universal Kitchen Pan that Makes Cooking So Much easier
My kitchen arsenal has gone from about 10 cooking vessels to two—all thanks to this hero pan. I cook everything in this kitchen staple, from pasta to chili to turkey burgers to rice.
Honey for Elevating kitchen and Beauty Tasks
Honey is nature's antibacterial and antimicrobial brilliant salve. I keep a fresh jar at home for absolutely everything: baking, salad dressings, marinades, a throat soother.
Pre-Cut Cookie Dough To Treat The Host That Has Everything
The question of Do I bring another bottle of wine? never runs through my head before going to a dinner party now. I bring a package or two of these insanely delicious cookies—and they're a hit every single time.
A Kitchen Knife to Make Chopping a Breeze
I get intimidated by kitchen knives, but I know how essential a good blade is. This one is meets you where you are. No giant, heavy handles or odds curves.
Products That Simplify Your Closet
A Steamer So You can Say Bye to an Iron
I whip out my tiny-but-mighty steamer daily to freshen up cashmere, relax cotton t-shirts, and perfect pretty much anything before I put it on. Steaming anything takes less than a minute. At this point, it's replaced my need for an iron.
Chameleon Clothing Items that Work for (Pretty Much) Every occasion
Steve Jobs got it. The genius behind Apple wore the same thing every day purely to eradicate having to make another decision. I've found that homing in a handful of well-made, multipurpose, season-less items makes my days less stressful. Take these pants.
A Do-It-All-Handbag that Keeps Everything in Its Place
At the top of my list of things that make life easier? A convenient catch-all. Your daily handbag is a direct extension of you, which is why it must feel good and really serve. I was always rummaging through mine. Keys and phones and lip glosses went missing. No more.
A Really Good Bodysuit That Makes You Feel Sexy—All The Damn Time
My love for Rose Byrne's character in Physical is based on her sartorial choices. Those bodysuits! Worn with skirts, leggings, jeans, shorts. They never fail to complete an outfit to perfection.
Products That Streamline Your Morning Routine
Simplified Skincare to Get a Glow in Minutes
Long gone are the days when I applied six skin care products a night. Here to stay is my desire for a few essentials that keep my skin in great shape. I want a routine that offers simplicity—a cleanser, vitamin C, and moisturizer—yet still packs a punch in terms of hydration and nutrients. Nights and mornings are so much easier.
Stainless Steel Containers that Reduce Plastic Waste
A durable travel container is a fixture in my life. From toting work lunches to transporting travel snacks to keeping leftovers fresh, I reach for this container most days. And sustainable stainless steel means no harmful plastic to leak toxins into foods.
A Universal Oil for Cuts, Scrapes, Cleansing, and More
While camping in Montana recently, I reached for two things consistently: my headlamp and clean multi-purpose oil. The latter is a godsend for cleansing skin and cuts, soothing bug bites, moisturizing, and quenching chapped summer lips.
A Guide for Increasing Joy and happiness
Americans have a proclivity to want happiness. But do we know where to find it? I've found the key is to lean into more joy, which I've learned from Ingrid Fetell Lee.
A Smart Speaker that Uplifts Your days
Of all the virtual assistant technology so eerily available these days, the Google Nest gets my vote. It's tiny and it does it all, from playing music to answering the most random questions.