As Austin continues to grow and expand, so does the city's standout culinary scene. There are plenty of chefs and teams carving out names for themselves, and as a result, there's no shortage of Austinite foodies who have received local and national accolades—Best New Restaurant, Emerging Chefs, Austin Tastemakers, and Top 20 lists all included. That's why, when it came to naming 2023's best restaurants in Austin, it wasn't hard to highlight our favorite picks.
But to be clear, we didn't set out to name every single last amazing Austin restaurant. Nor did we aim to further hype up the already hyped-up spots. As proud Austin locals who love to eat, our aim is to share our go-to restaurants that have carved out their own spot in the Austin food scene—and earned top billing in our food-loving hearts. The Camille Styles crew has eaten at, loved, and gone back multiple times to all the spots below. So, of course, we had to share not only the basics but also our go-to orders that guarantee an unforgettable meal.
We approached this guide as we would if we were recapping last night's *incredible* meal over today's brunch. From the atmosphere to the culinary secrets only locals know—consider this the insider's guide to the best restaurants in Austin. Whether you're looking for brunch, rooftop dining, or something to pique your interest (and palate)—you'll get it all below. Read on for our top picks.
The Best Austin Restaurants: Top 25 for 2023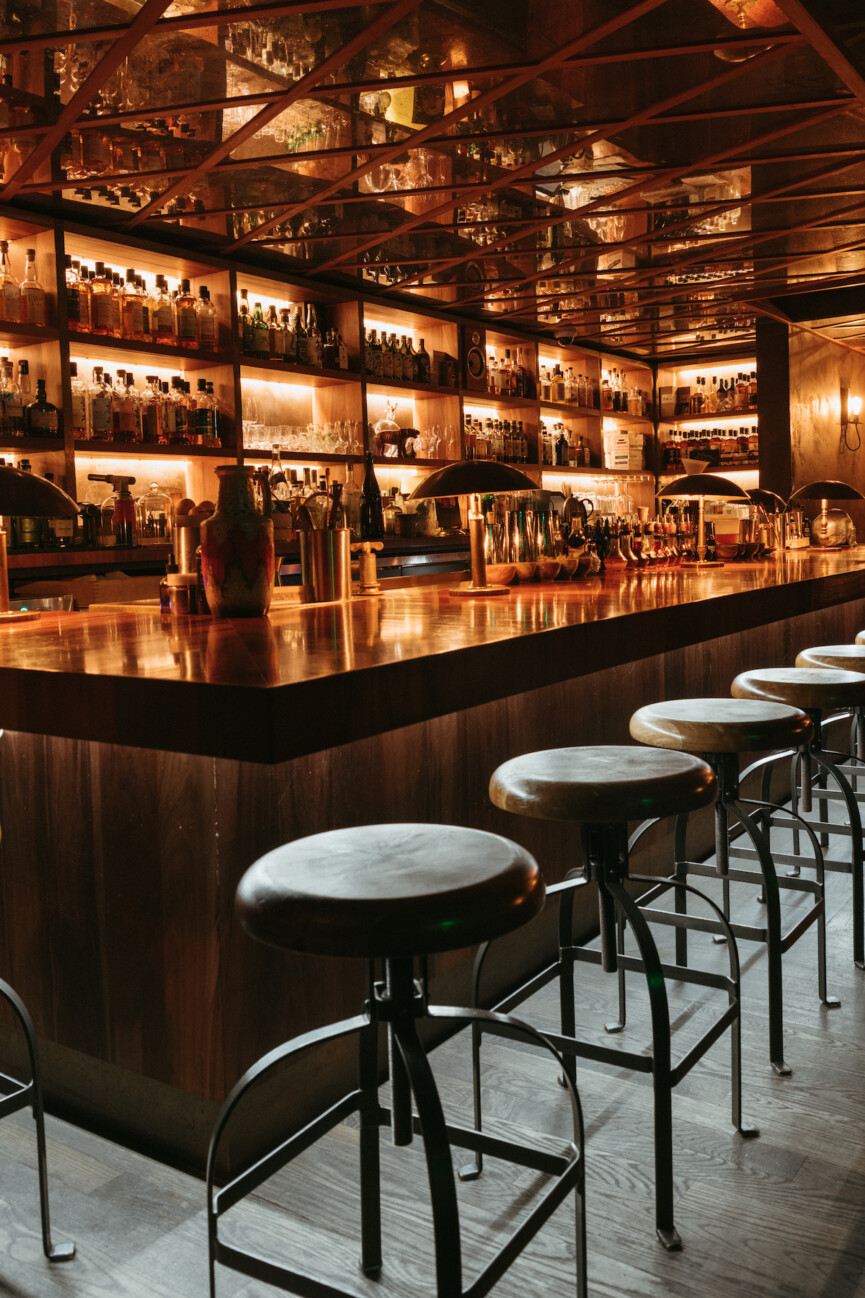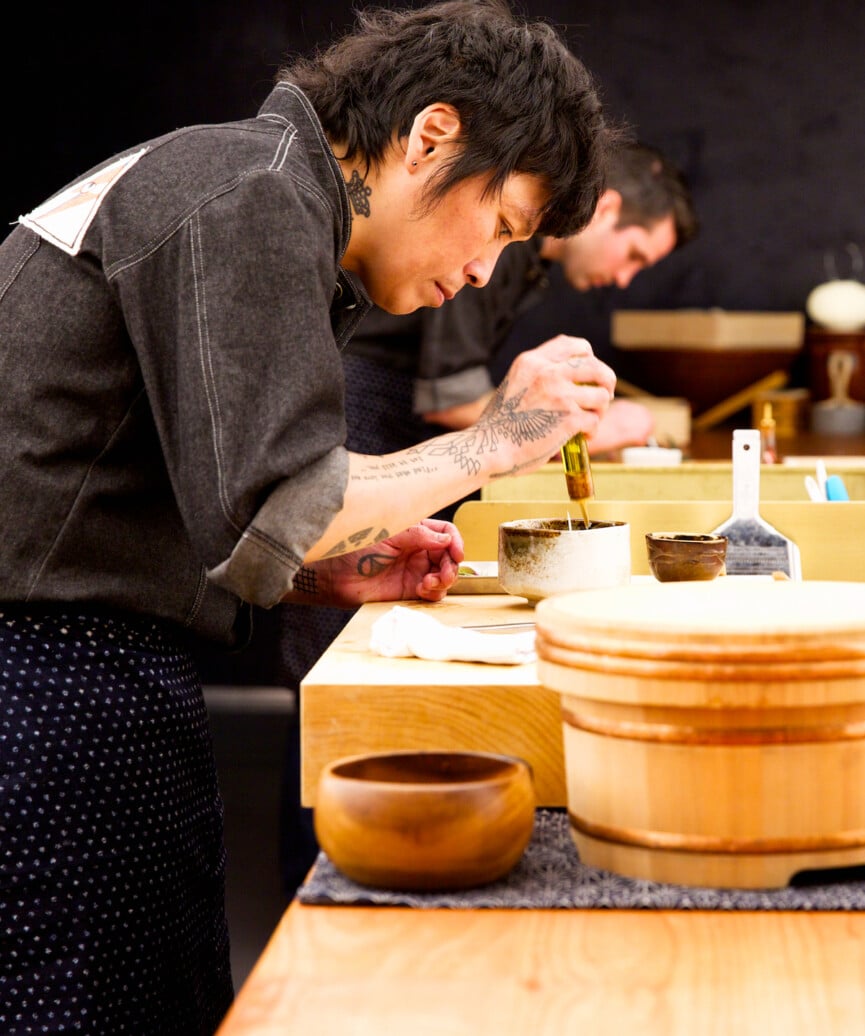 Image above: Otoko
Sushi: Otoko
While this South Congress hot spot typically requires making a reservation three months in advance, trust us when we say that Otoko is worth the wait. The 12-seat Japanese kaiseki omakase-style spot is tucked in the South Congress Hotel with an attached and intimate Japanese-inspired cocktail bar, Watertrade (which does not require a reservation to sit at the bar, but does take them for their cocktail tables if you like planning ahead). Chef Yoshi makes the experience so fun, and if you're lucky, you might get to see him break down a whole tuna.
Expert Tip: Reservations open on a rolling three-month basis on the first of every month at 12 pm and book up quick! Book a reservation at Watertrade when you need that Otoko-esque quick fix without the lengthy wait.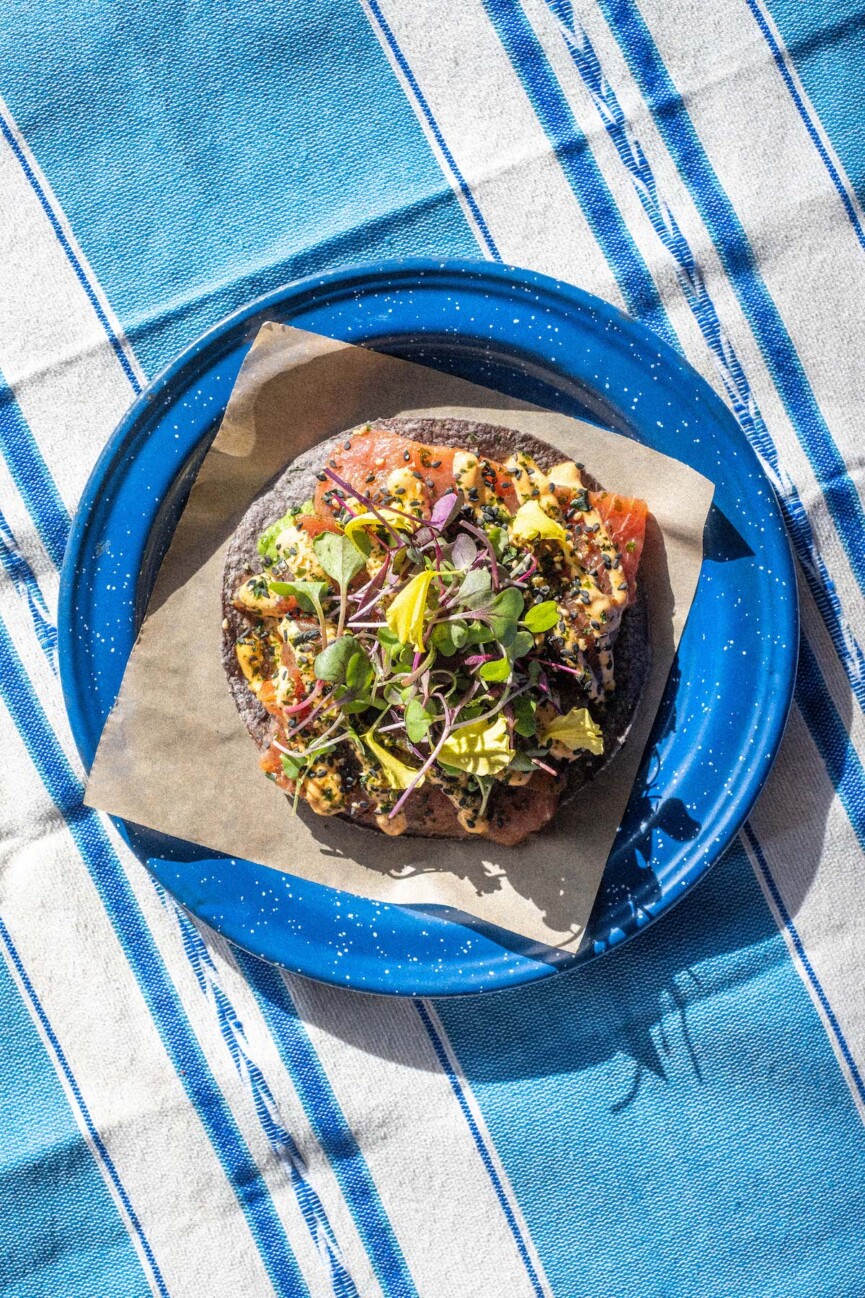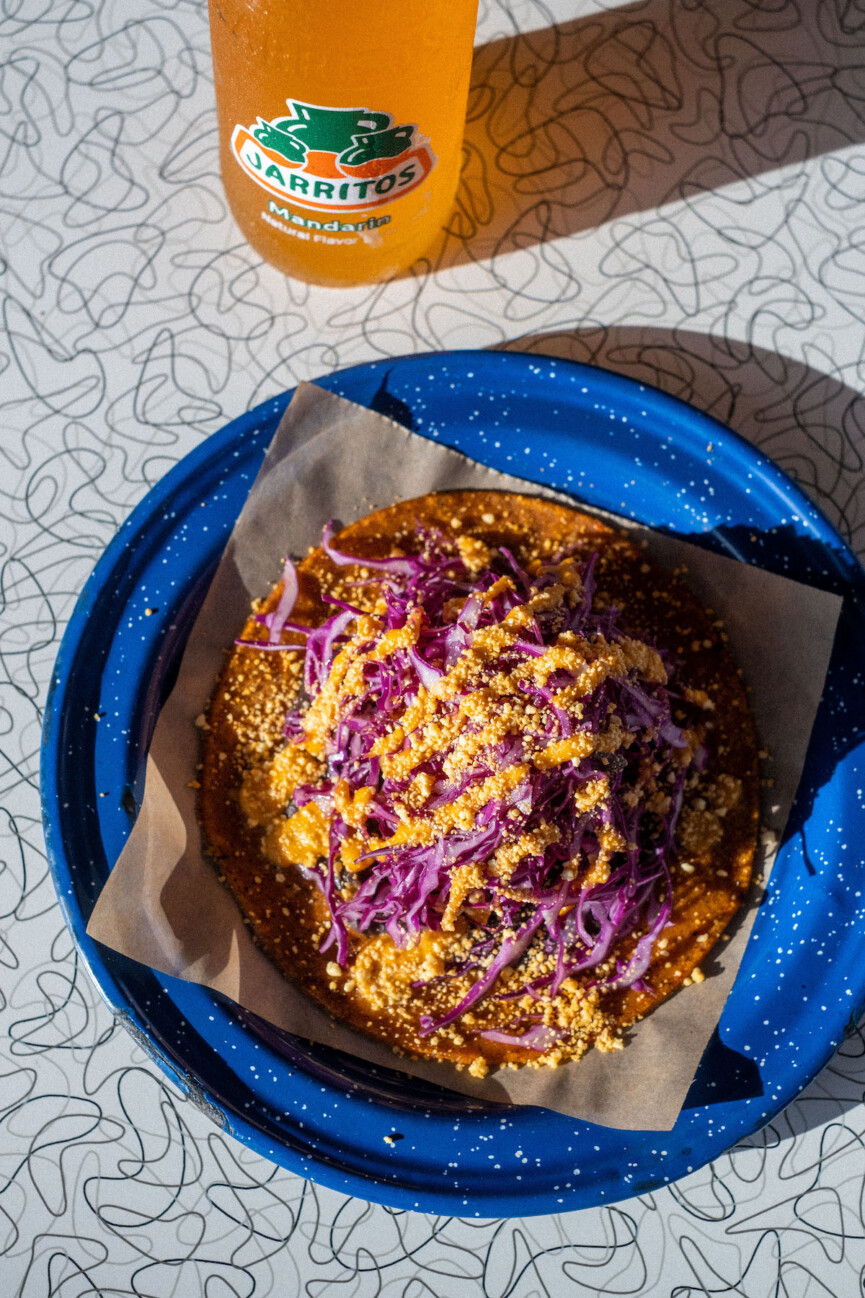 Images above: Nixta Taqueria by Dimitri Staszewski
Must-Have Mexican: Nixta Taqueria
Chef Edgar and Sarah were featured in The New York Times discussing how their Iranian and Mexican backgrounds influenced their standout rice pudding (which also happens to be one of our fave dishes). Nixta Taqueria always has a line out front and for good reason: the food is incredible. Take a group and order the entire menu. We wish we were kidding.
Street-Style Tacos: Cuantos Tacos
For the best Mexico City street-style tacos, look no further than Cuantos Tacos. As far as Austin restaurants go, this is the best spot if you want a chill outdoor picnic table vibe, but absolutely incredible food. Your move: the cachete tacos, champiñones tacos, and the revuelta quesadilla.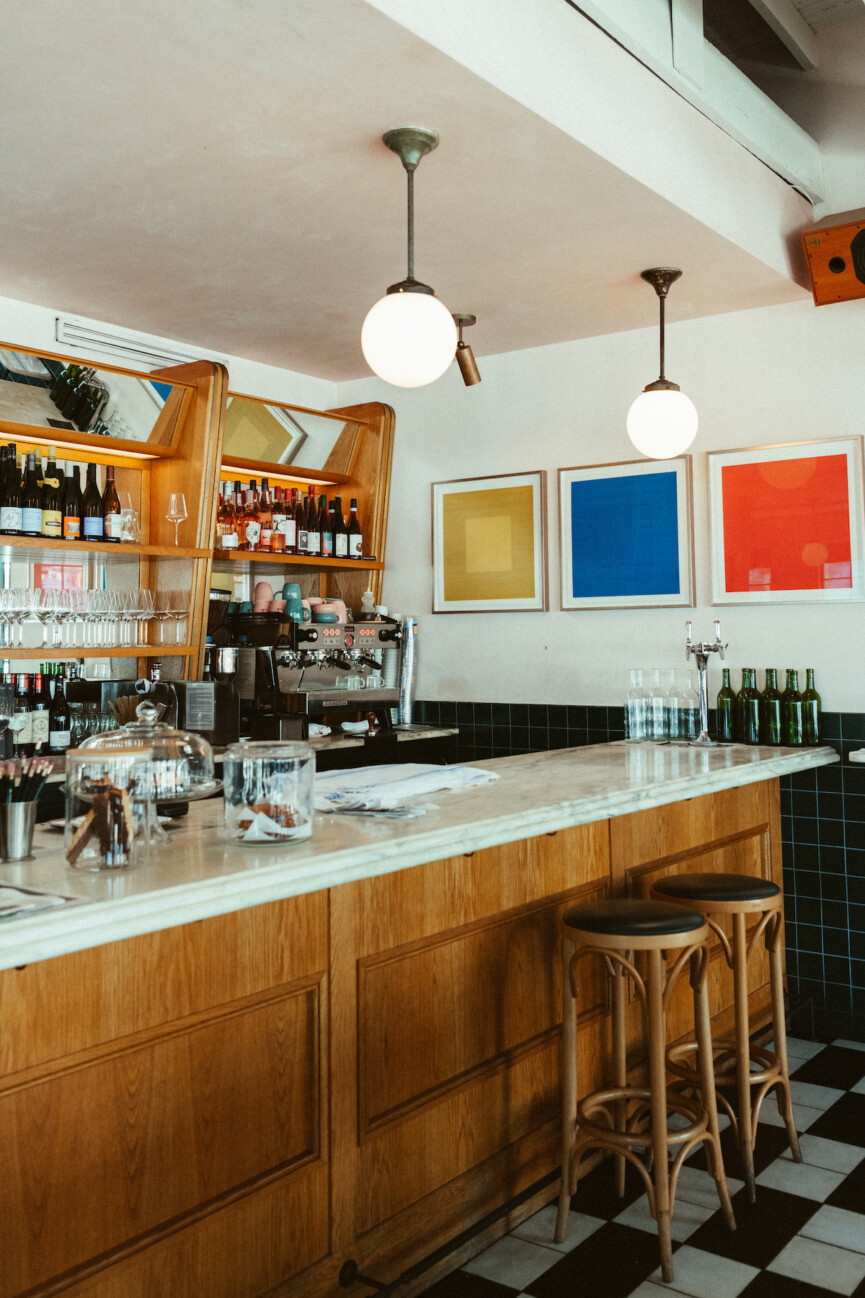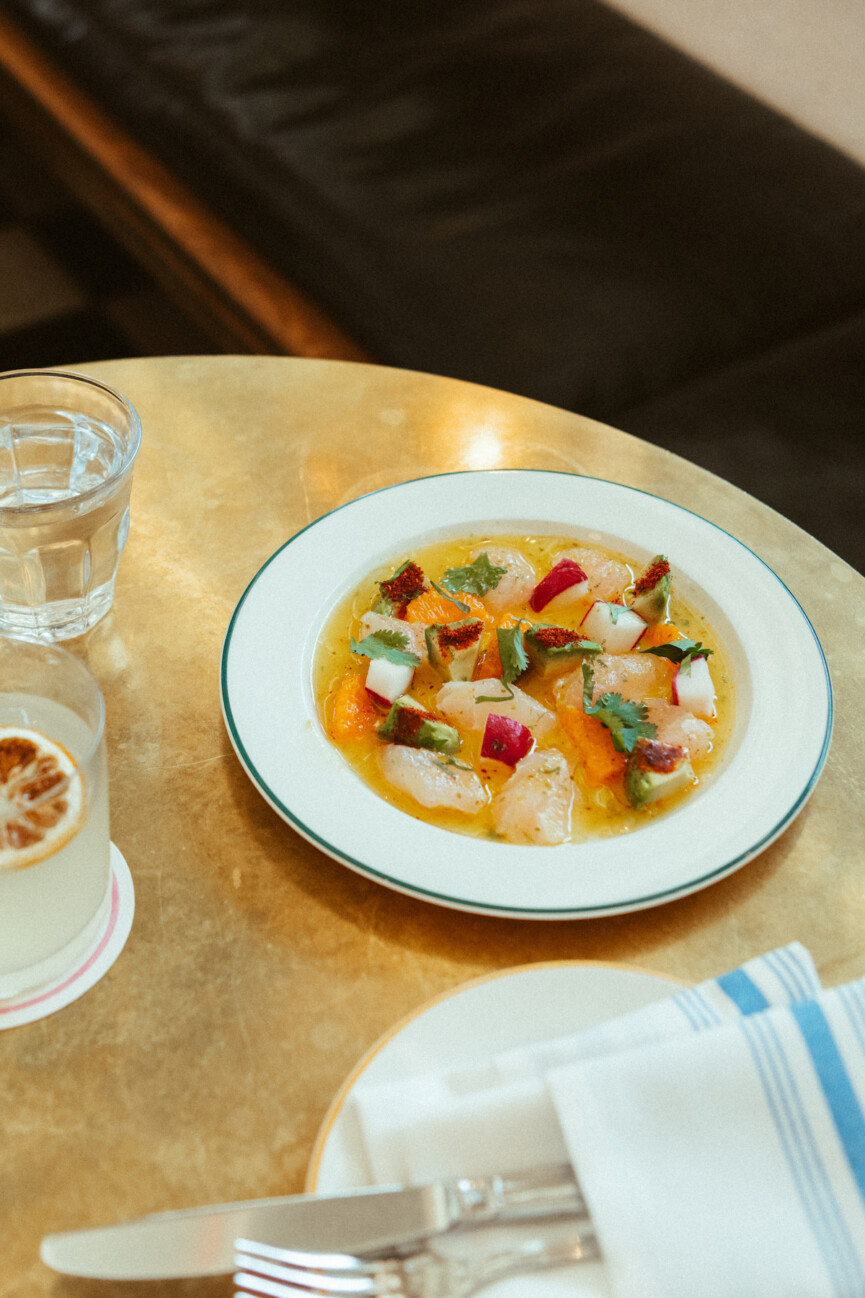 Images above: June's All Day
Vibey Lunch: June's All Day
Master sommelier June Rodil has been a fixture of the Austin restaurant scene for more than a decade (and now in Houston!). So when June's All Day opened, we knew it would have the best wine list in town. What we didn't know was that the food would be good enough to garner Food & Wine's coveted "Best New Restaurant in America" title in 2017.
The super vibey South Congress hotspot has become a true neighborhood hangout, where on any given night you'll spot Austin luminaries, power players, and cool kids. Go for the cozy, energetic atmosphere and stay for every single last incredible dish.
All-Day Café: The Meteor
We love this laid-back coffee shop and café founded by two pals and avid cyclists. Not only is the coffee and pastry selection top-notch but we're also obsessed with their well-curated natural wine options (looking at you, Scotty Boy). The Meteor is a great spot to grab a bottle of wine and pizza and sit on the patio a bit out of the busy South Congress rush.
The Best BBQ In Town: Leroy & Lewis BBQ (At Cosmic Coffee)
There's no shortage of BBQ spots in Austin, but Leroy & Lewis BBQ in South Austin is one of our favorites. Go on the weekend for the Akaushi Brisket and try the Kale Cesar Slaw and House Made Kimchi. There's even a burnt cauliflower dish that vegans and meat-eaters alike will love. You may have caught the burger on Somebody Feed Phil and gasped (rightfully so). The smoked brisket patty is covered with cheese, grilled onions, pickles, and sauce all between the softest toasted potato bun. It's easily one of the best burgers (from one of the best food trucks) in Austin.
Modern Steakhouse: Maie Day
The newest venture of Michael Fojtasek, Maie Day has all the makings for a fun dinner out with friends. According to Fojtasek, "much like the ancient tradition itself, Maie Day is a daily festival of food and community. It's all the things we love about steakhouses and always a party." We're partial to everything on the raw bar menu, the smoked fish dip, the plain salad (which is perfectly dressed!), and truly everything in the chophouse section, especially that grilled chicken.
Date Night: Emmer & Rye
If you're a fan of cacio e pepe, fermentation, and incredible wine, then look no further than Emmer & Rye. From the same team behind Canje, Kalimoxto, Hestia, TLV and more opening in San Antonio, we love this spot for date night, celebrations, or simply saddling up to the bar for a few bites and a good glass of wine. The menu changes seasonally, and we love how experimental the chefs are with in-season ingredients.
Image above: The Peacock
Mediterranean & Aesthetic: The Peacock
I'll never forget the first time I tried the crispy shallot hummus at The Peacock, the Kelly Wearstler-designed Mediterranean restaurant on the ground floor of the Austin Proper Hotel. Unbelievably creamy with layers of flavor, I could have easily made that hummus, scooped onto fresh-from-the-oven pita bread, my entire dinner. But then I would have missed the Oak Grilled Octopus and the Yogurt-Marinated Chicken Kebabs—and the Baklava! I quickly noted for future reference: this is a restaurant that's best for sharing, since I will want to sample as many menu items as possible. The Peacock is equally perfect for family brunch or a date night, and I particularly love meeting a friend at the bar for cocktails… and of course, that hummus.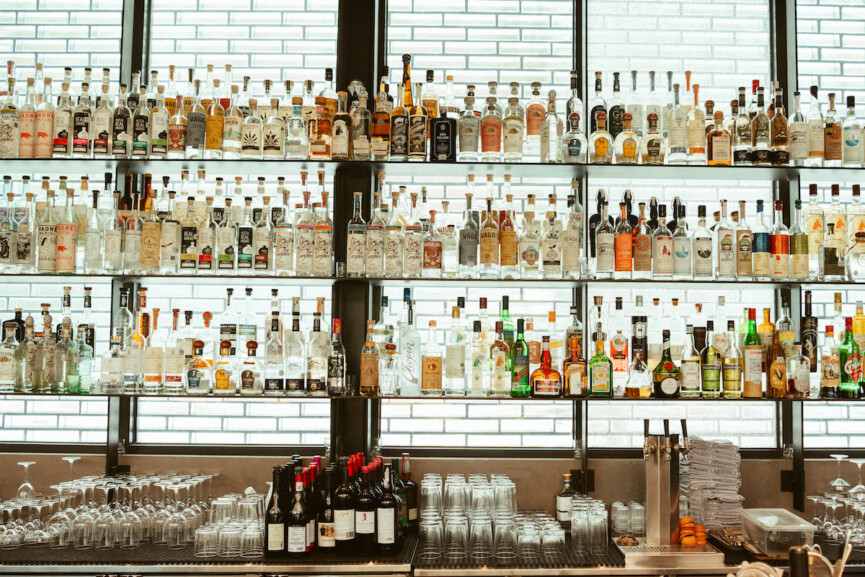 Image above: Comedor
Modern Mexican: Comedor
Chef Phil Speer's Modern Mexican restaurant Comedor isn't only a great place for food—the design and interior are stunning, too thanks to designer Olson Kundig. This is a great spot for date night, made even more fun by ordering the Bone Marrow Tacos and using the bone as a luge for your mezcal. Trust us!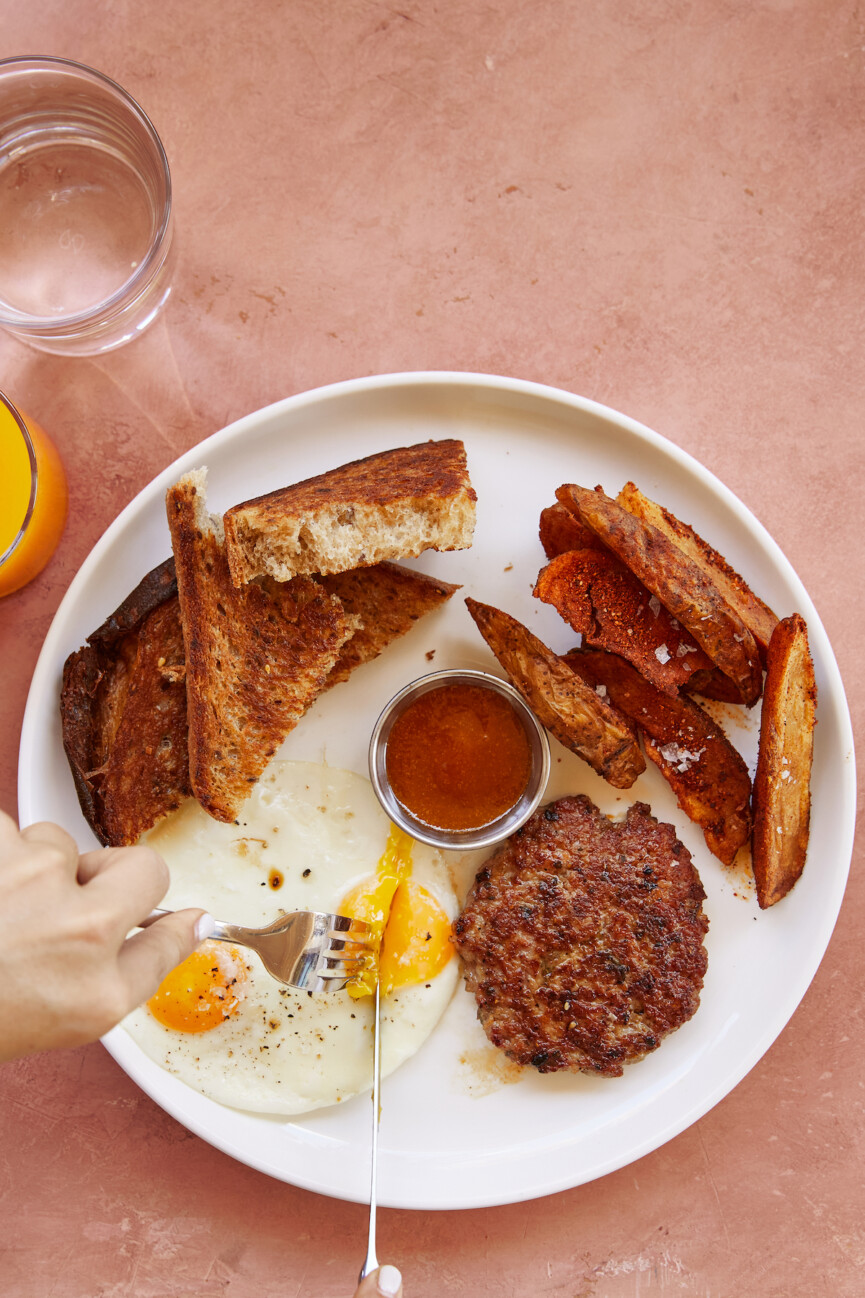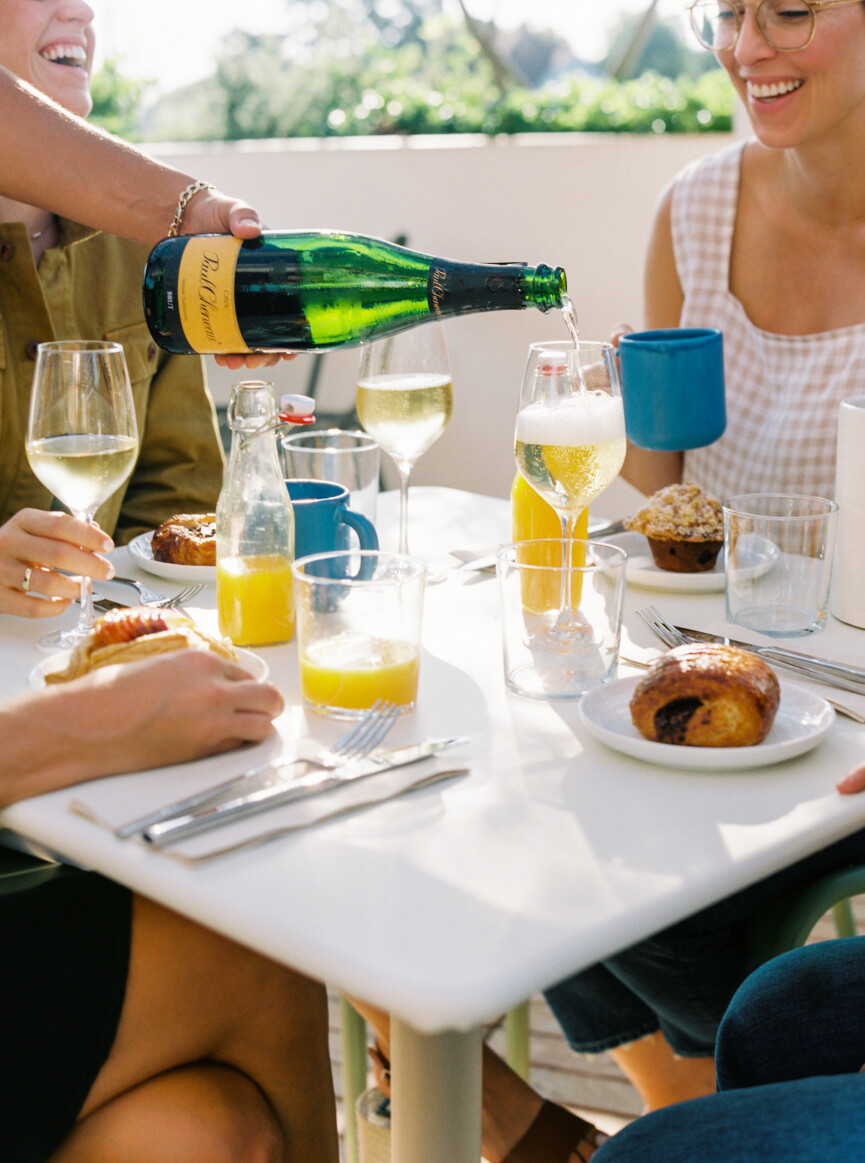 Images above: Paperboy courtesy of the restaurant
Breakfast: Paperboy
If we could recommend the entire Paperboy brunch menu, we would. That's how hard it is to pick a favorite. Your move here: any of the toasts, migas, and the kale salad with a soft-boiled egg. Okay, and a side of cheesy hash browns. This is the perfect east side spot if you want to brunch and leisurely shop along East 11th. 
Seasonal Southern Comfort: Olamaie
Owner Michael Fojtasek's elevated Southern comfort spot recently hired Amanda Turner as the newest chef, and the menu has evolved to reflect her style of cooking. But truthfully, we're happy to still see the biscuits on the Olamaie menu—there's a reason the hashtag #AlwaysGramTheBiscut exists.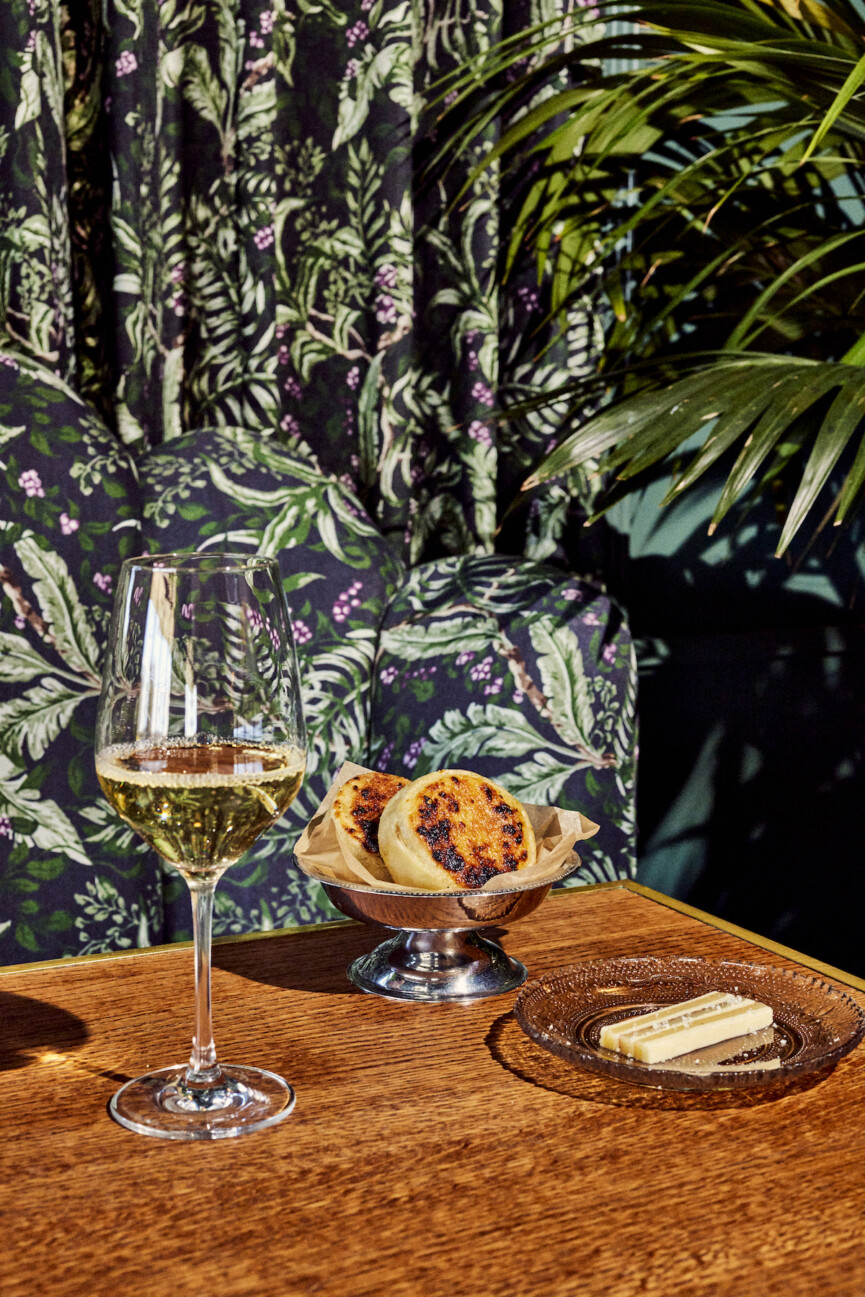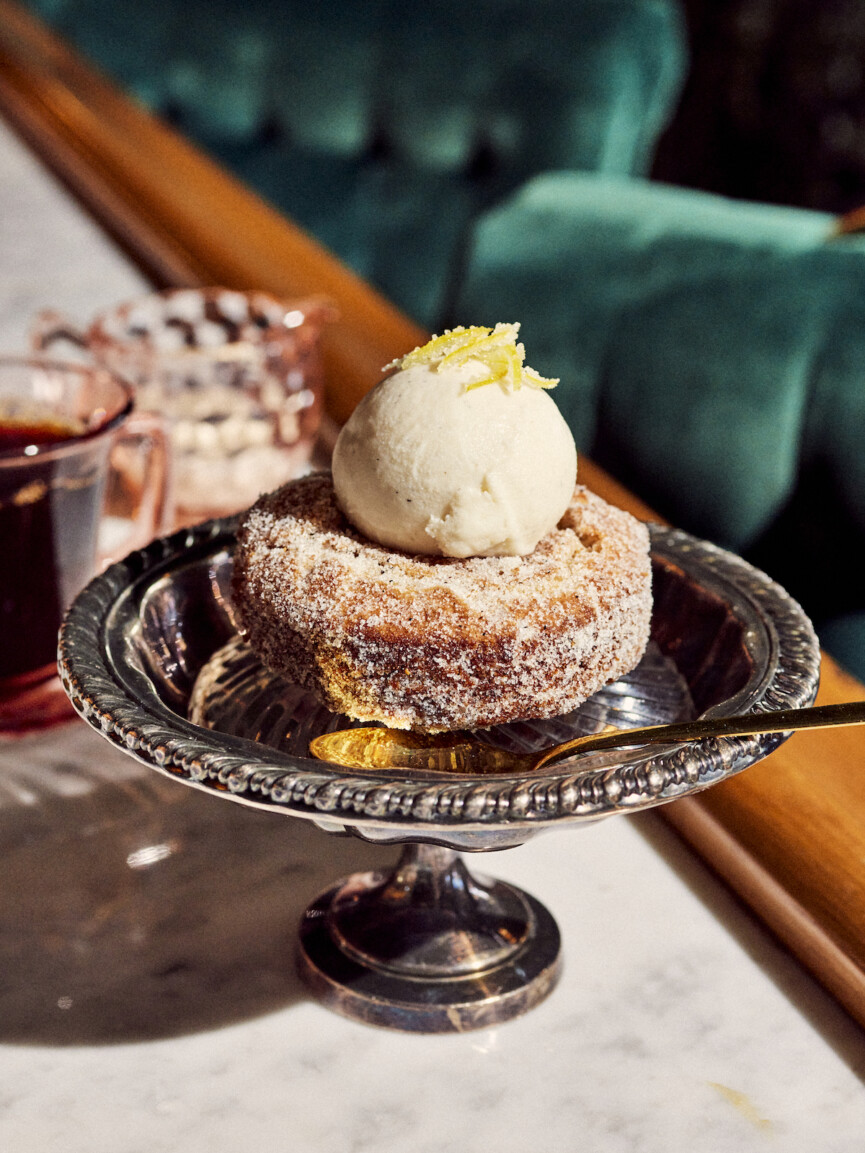 images above: Lutie's by Mackenzie Smith Kelley
Special Occasion: Lutie's
Lutie's was named after Lutie Perry, a prominent socialite and host of many garden party soirées at the Commodore Perry Estate in the 1920s. The space certainly reflects that era and genre of entertaining. We love that chef duo Bradley and Susana took a veggie-forward approach to the menu, adding to the list of Austin restaurants that offer lighter options in the Texas heat. Our favorites: the sunchoke falafel, chickpea and green corn salad, delta blues rice, and you have to order a round of Estate Bread for the table.
Late-Night: Sammie's Italian
If you're looking for a dark and cozy late-night Italian spot with all the classics, Sammie's is it. Italian chopped salad, chicken parmigiana, and bolognese, plus 90s hip-hop playing in the background is a total vibe. Plus, the waiters wear old-school Italian suits, so you can rest assured you've found the perfect spot for a night out. We like going on Fridays for their wine lunches and live music, but don't tell our boss!
Modern Caribbean: Canje
When we say "Canje is a vibe" we mean it—down to every last detail. The space, décor, music, staff attire, and food makes you feel like you're at one big fun family dinner in the Caribbean. Canje is an homage to owner Tavel Bristol-Joseph's Guyanese roots. Every dish is a love letter to home.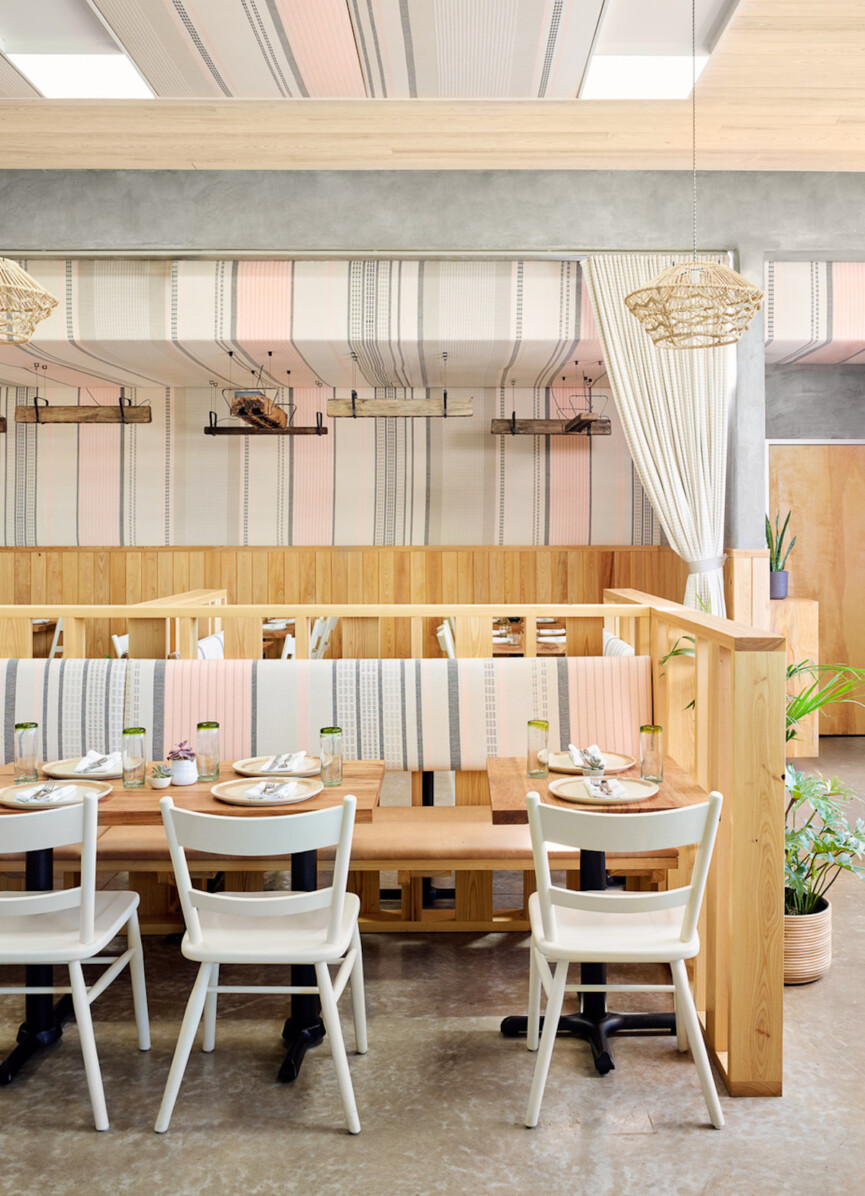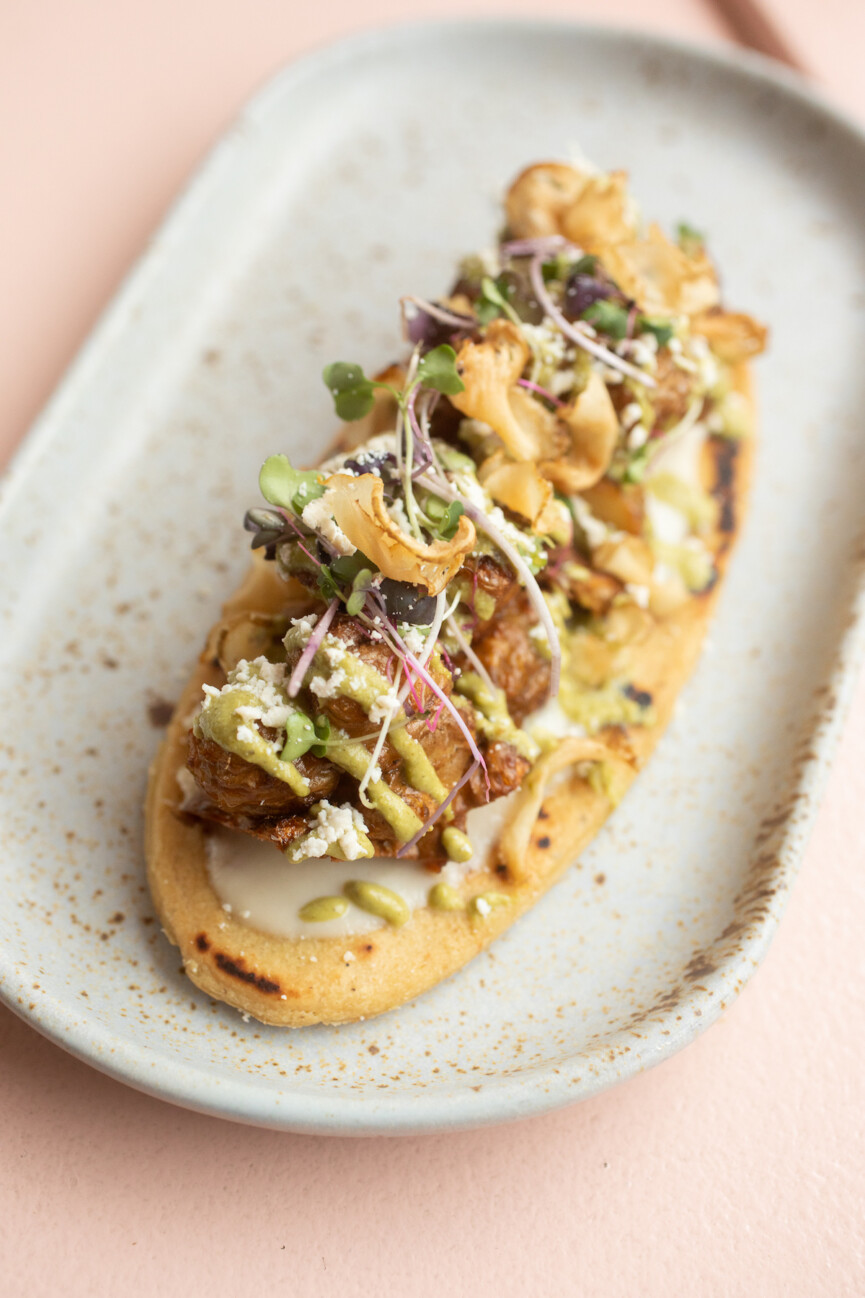 Image above: Suerte courtesy of the restaurant
Eastside Tacos: Suerte
Eat at Suerte once and you'll be a fan for life. Everything Chef Fermin Nunez creates on the menu is masa-based and full of so much flavor you'll be tempted to order seconds. Your move: the Suadero tacos and washed down with a Don Dario. Psst… Suerte now sells the Magic Chili Oil they use on the Suaderos, so don't leave without one.
French: Justine's
Justine's wins the award for the sexiest restaurant in Austin—hands down. If you're a Francophile, this is your spot. The menu at Justine's has every French hitter you can imagine, including some of the freshest oysters you'll find in town. This is your best bet for date night or a girls' night out.
Korean: Oseyo
A whole new world of Korean food emerged in Austin the day Oseyo opened. I was practically a K-food virgin, so I was thankful to try it first with friends who were well-versed in ordering thanks to their many years of traveling to Asia. I fell in love with the bibimbap, bulgogi, and spicy-sweet fried chicken all inspired by owner Lynn Miller's mother's recipes. This Eastside spot is also chic—the organic materials, earthy stoneware, and "chandelier" made of rustic baskets make this spot date night-worthy.
Rooftop: La Piscina At The Proper Hotel
Where else would you want to eat ceviche, fajitas, and endless amounts of margaritas than next to the pool at the Proper with a view of downtown Austin? La Piscina is the spot for a pre/post-dinner show at ACL Live. If you can get into the Goldie's, the hotel's lobby bar, do it!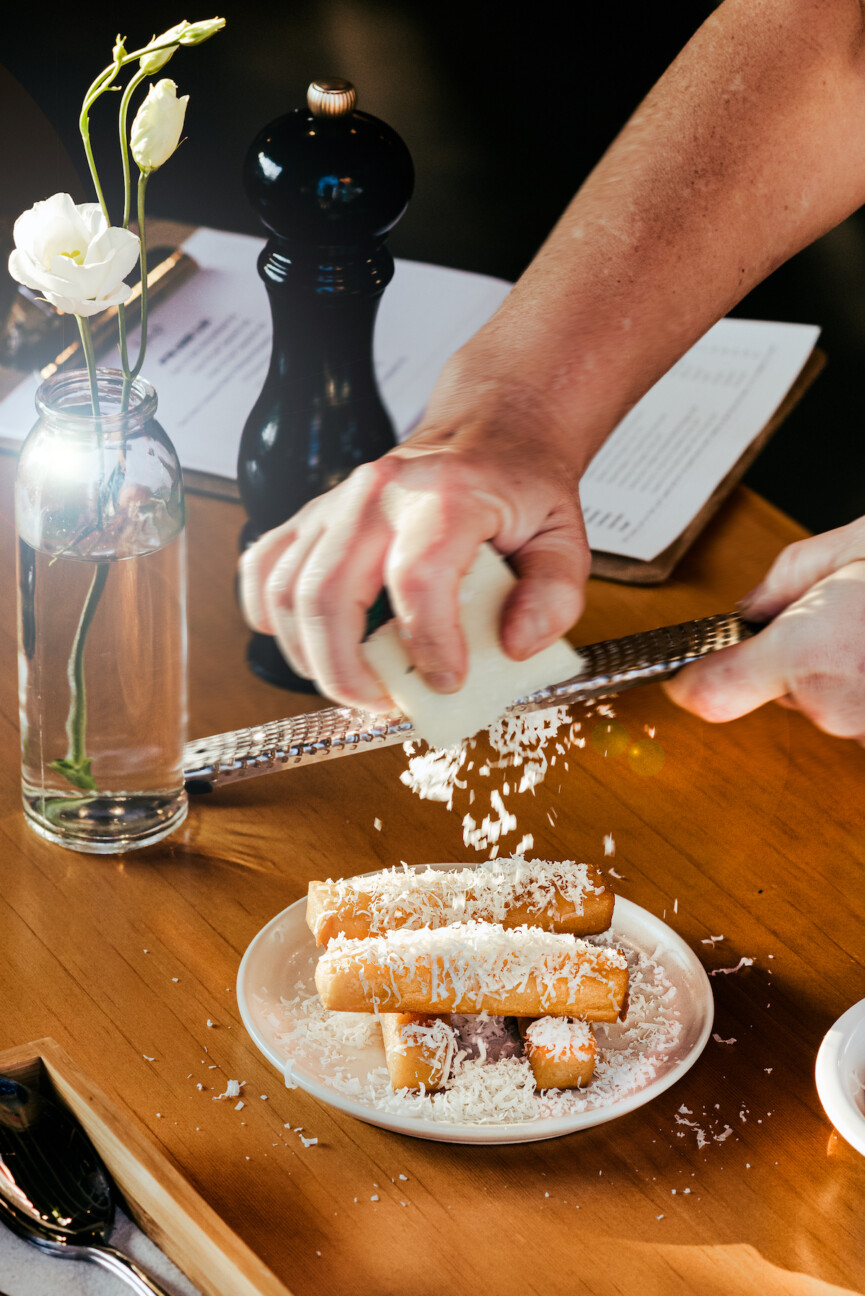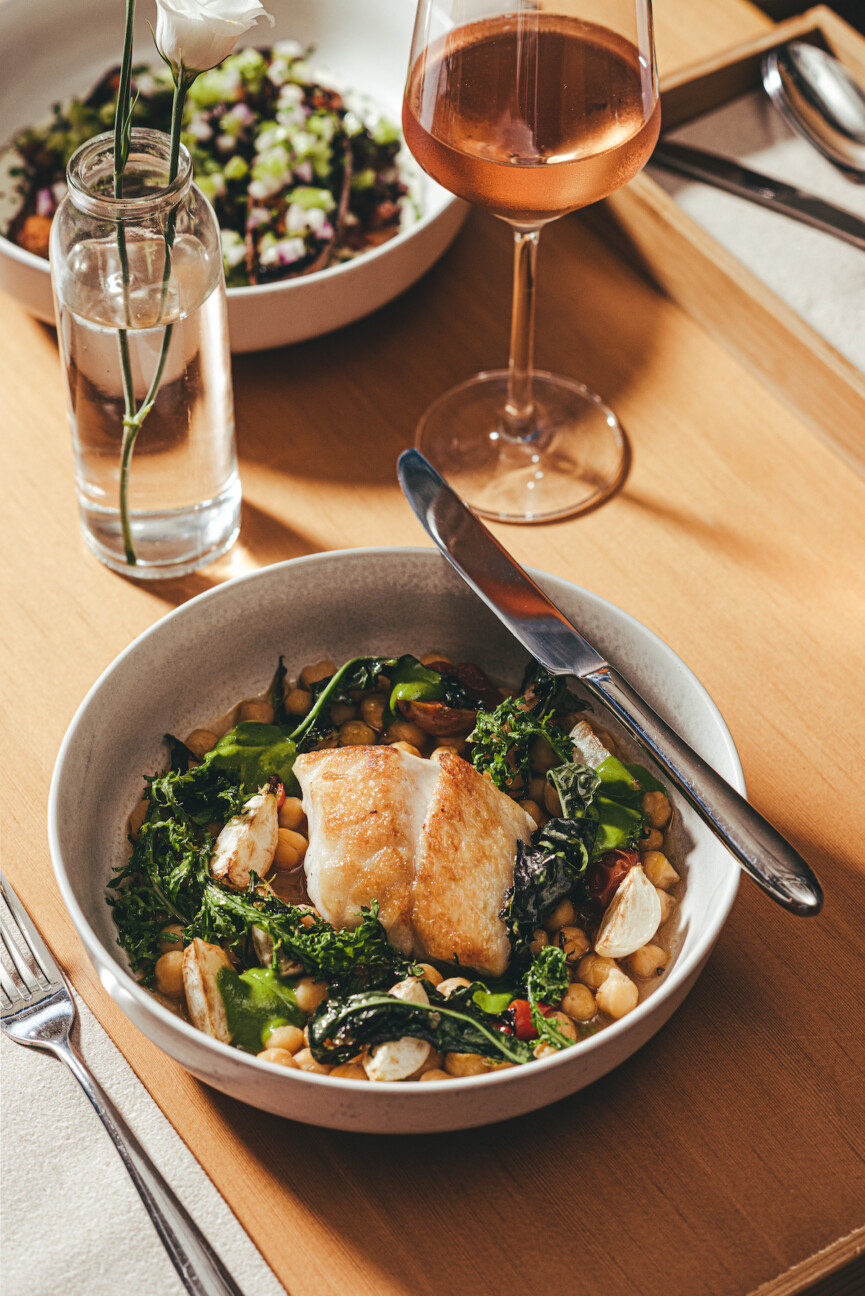 Images above: Birdie's by John Davidson
Fine-Casual: Birdie's
You know it's good when there's a line to get in on a weekday, but that's what makes Birdie's so fun. Grab a glass or bottle of wine while you wait for a table and catch up with your pals. We love chef Tracy's pasta dishes which change often (and don't skip the soft serve topped with olive oil!). This is the perfect spot for a larger group to sit outside and share a bottle of wine and small plates.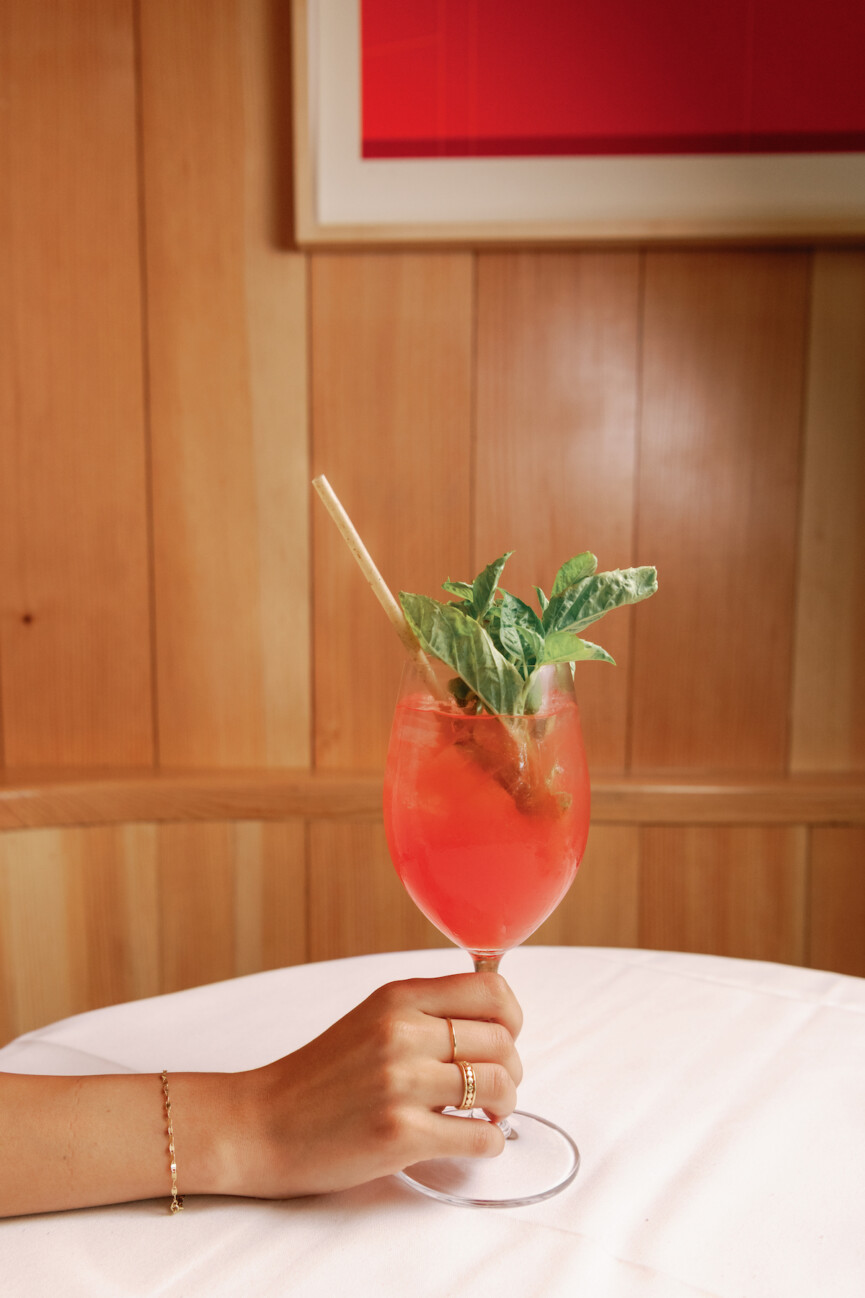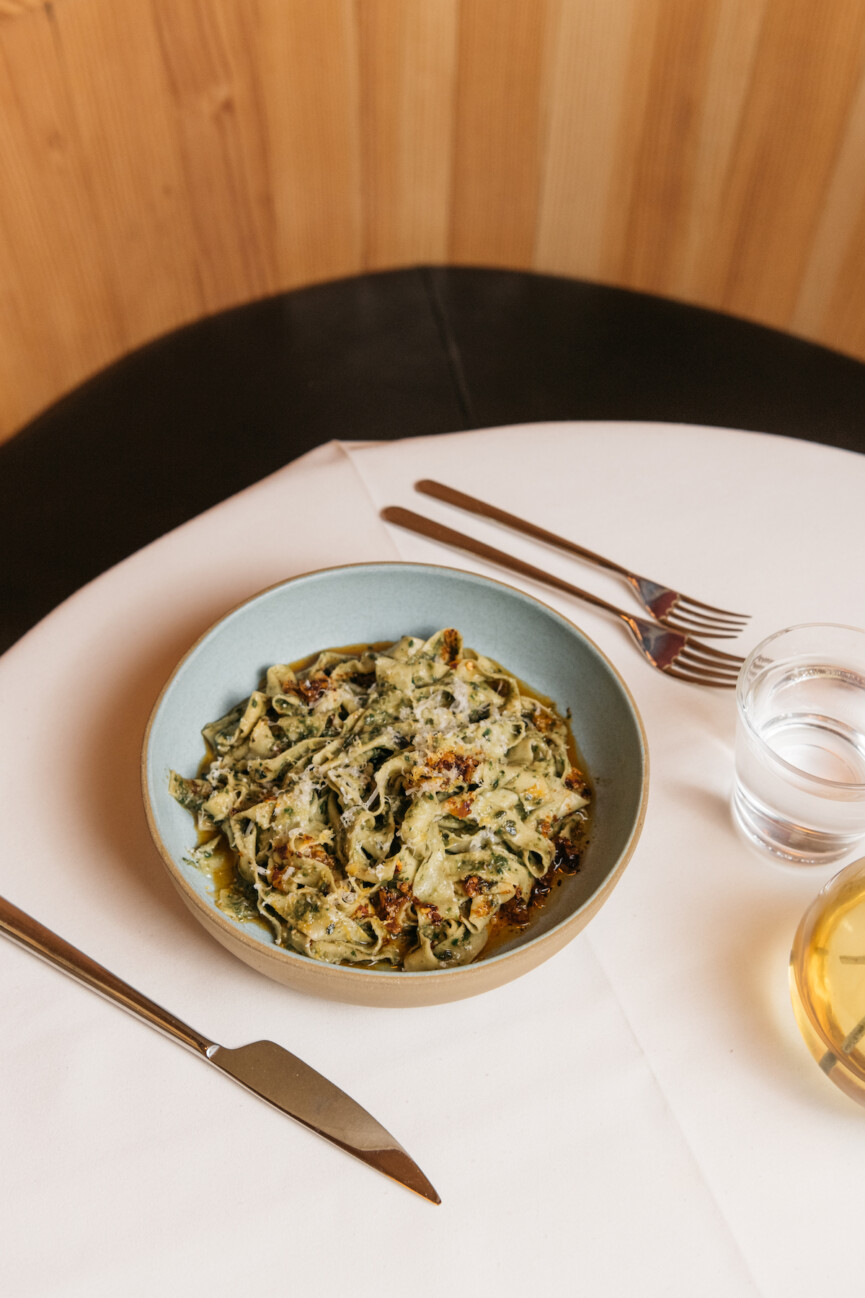 Images above: Pecan Square Cafe
Seasonal Charm: Pecan Square Café
Pecan Square Café replaced the old Cafe Josie but in true MML fashion, the charm remains. We love their fresh pasta and pizza dishes, and their wine list is impressive. Take advantage of their snack hour from 3-5 pm every day, along with their happy hour which runs 3-5 pm Monday through Friday. (We're talking $8 spritzes and 25% off all bottles of wine—heck yes!) And don't dare skip their pizzas.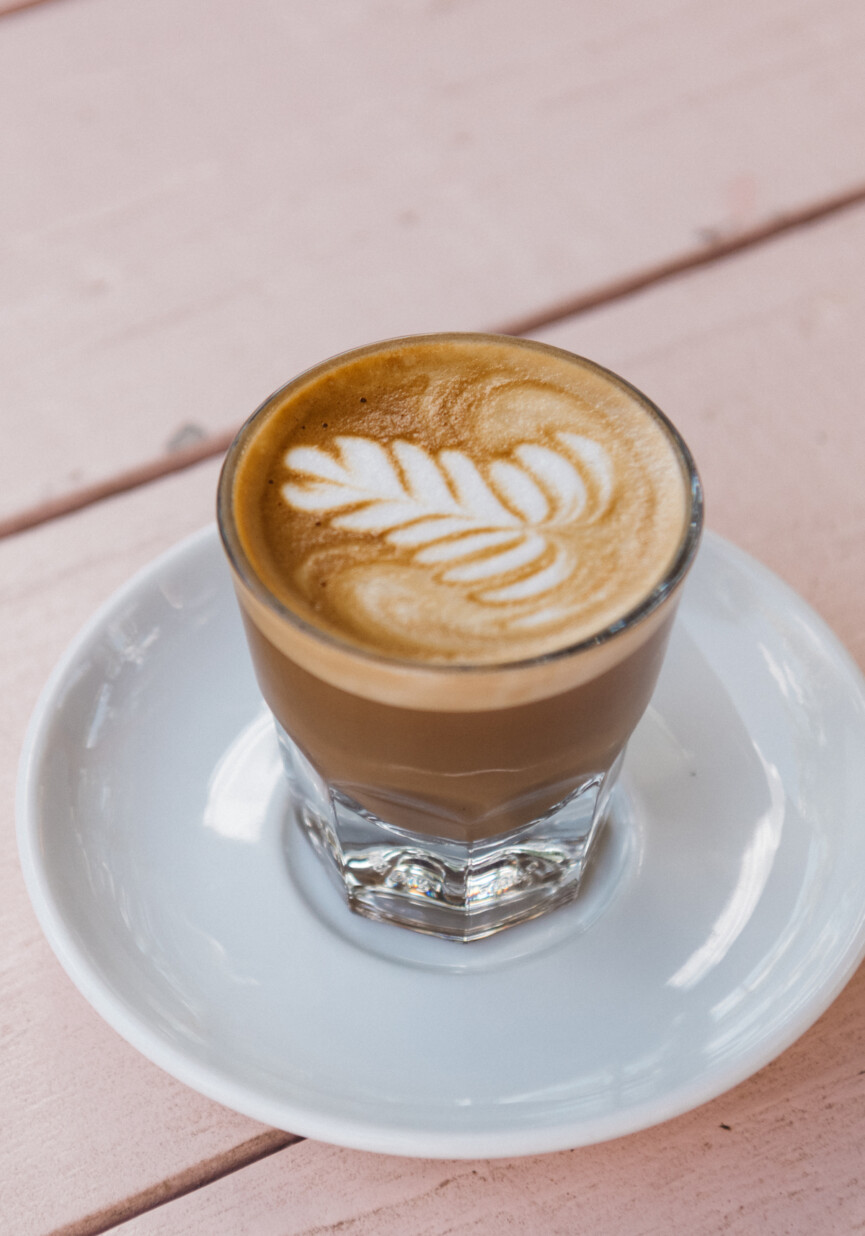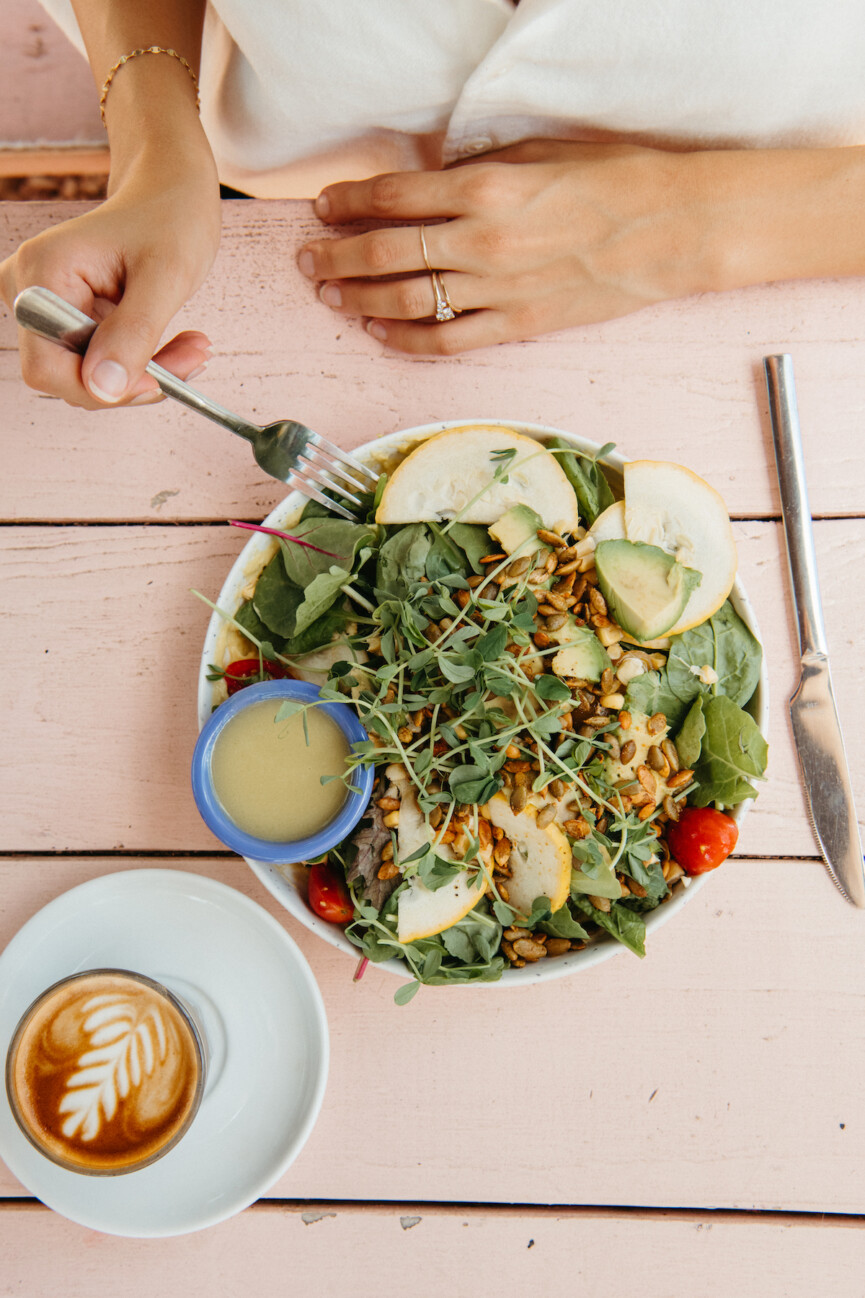 Image above: Better Half
All Day Outdoor: Better Half Coffee & Cocktails
This is a great place to take a group for an easy outdoor brunch on picnic tables, nestled next door to Hold Out Brewing. They do a perfect breakfast sandwich, waffle iron hash browns, and epic cauliflower tots.
Farm to Table: Foreign & Domestic
It gets the Andrew Zimmern seal of approval for a reason. Chefs Sarah and Nathan call Foreign & Domestic "Austin's original nose-to-tail, farm-to-table dining experience." You're going for Sunday brunch and ordering the pancakes with peach jam, cast iron frittata, and the crispy pork and grits. They also have an incredible wine menu with several bottles of Pét-Nat to select from.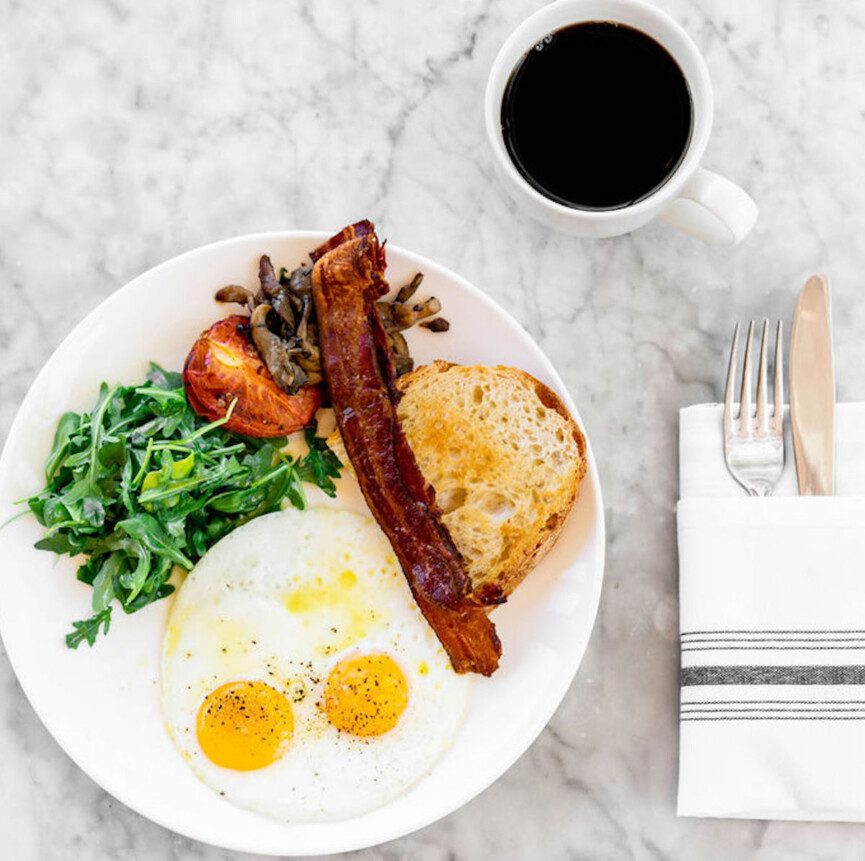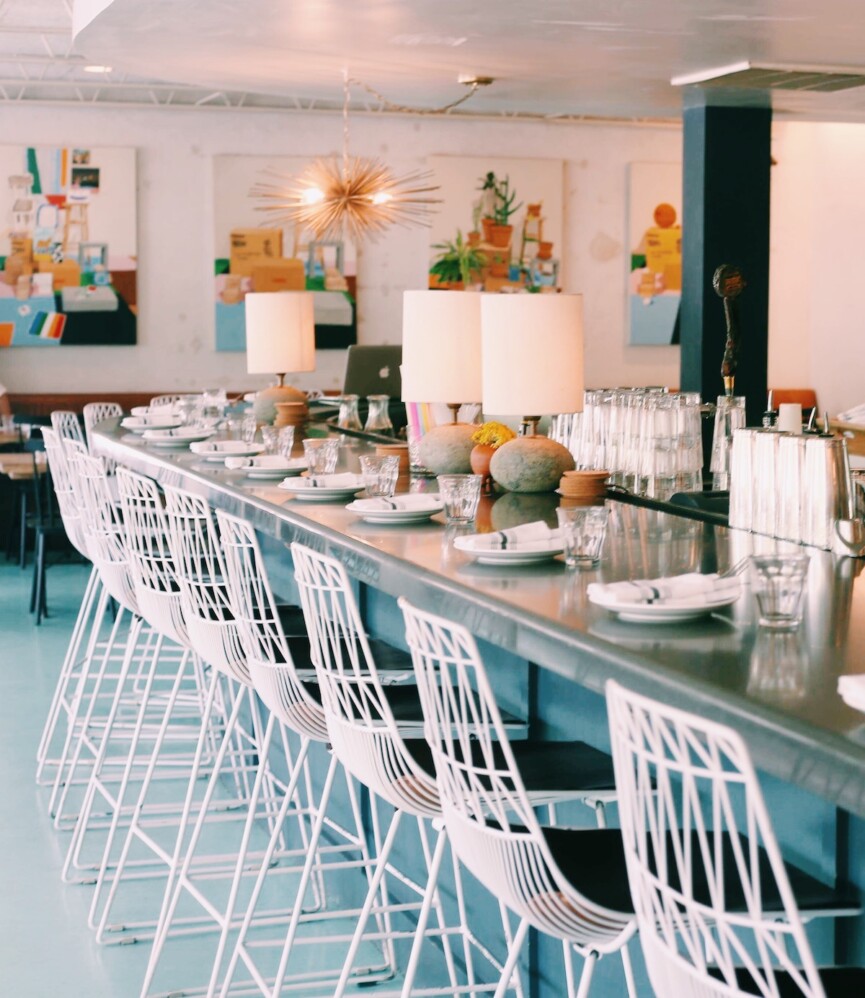 Image above: Launderette courtesy of the restaurant
Vibrant & Global: Launderette
We love Launderette for its fun and sharable menus not just for brunch, but for lunch and dinner, too. Chef Rene Ortiz and the team has something for everyone, including a Rainbow Bowl, Benny Toast, and a Fried Chicken Sammie. We'd recommend ordering a few Potato Latkes and maybeeeeee a short stack of pancakes for the table if you're really hungry.
Quirky & Fun: Elizabeth Street Cafe
Elizabeth Street Cafe embodies the quirky, colorful, and delicious experiences that Austin is known for. My favorite menu items: House Baked Brioche French Toast, Texas Akaushi Beef Carpaccio, Cha Ca Red Fish, and a Macaron Ice Cream Sandwich. It's tasty for any meal of the day, offering French baked goods with coffee and tea for breakfast, artfully crafted pho, and bun and banh mi for lunch and dinner. Don't dare pass up the macarons. The pastry chefs have created hundreds of flavors of these delightful treats that match the aesthetic of the entire place. Snag a box and take some home!
This post was originally published on February 28, 2020, and has since been updated.