Like me, you probably grew up hearing that your hair is on a seven-year cycle. It isn't exactly an accurate number, but it's not entirely devoid of fact either. What we do know is that a single strand of hair has a lifespan between two and seven years. After that, the hair falls out and is replaced by a new one—but not always! Genetics and the natural aging process also play a huge part in hair changes. So it makes sense that as the decades wear on, we start to notice shifts in our hair, from growth cycle to texture, grays, and much more. But as well all know, prevention is everything, so I tapped a hairstylist to give us her best anti-aging hair tips and product recommendations.
We may not all have Cindy Crawford hair, but we can come pretty close! Common issues like thinning, grays, dryness, and changing texture can be confounding and stressful, but there are plenty of ways, along with amazing products at a range of prices to treat these issues. Hairstylist Betsy Duggan is sharing her foolproof anti-aging tips and tricks, along with some of her favorite go-to's.
As always, she is quick to remind us that those who notice they are losing significant amounts of hair overnight should speak to their dermatologist ASAP, as it could be a sign of another health problem. Luckily, most issues are common and there are solutions at the ready.
Keep reading for Duggan's anti-aging hair tips!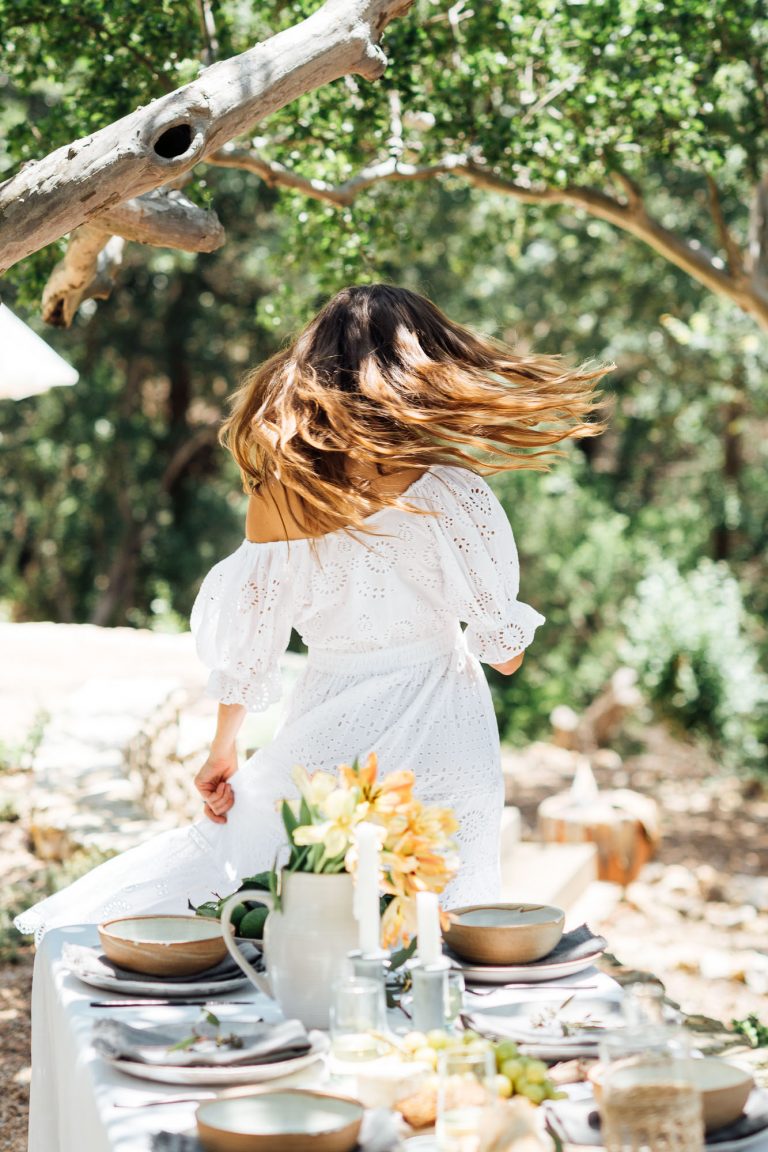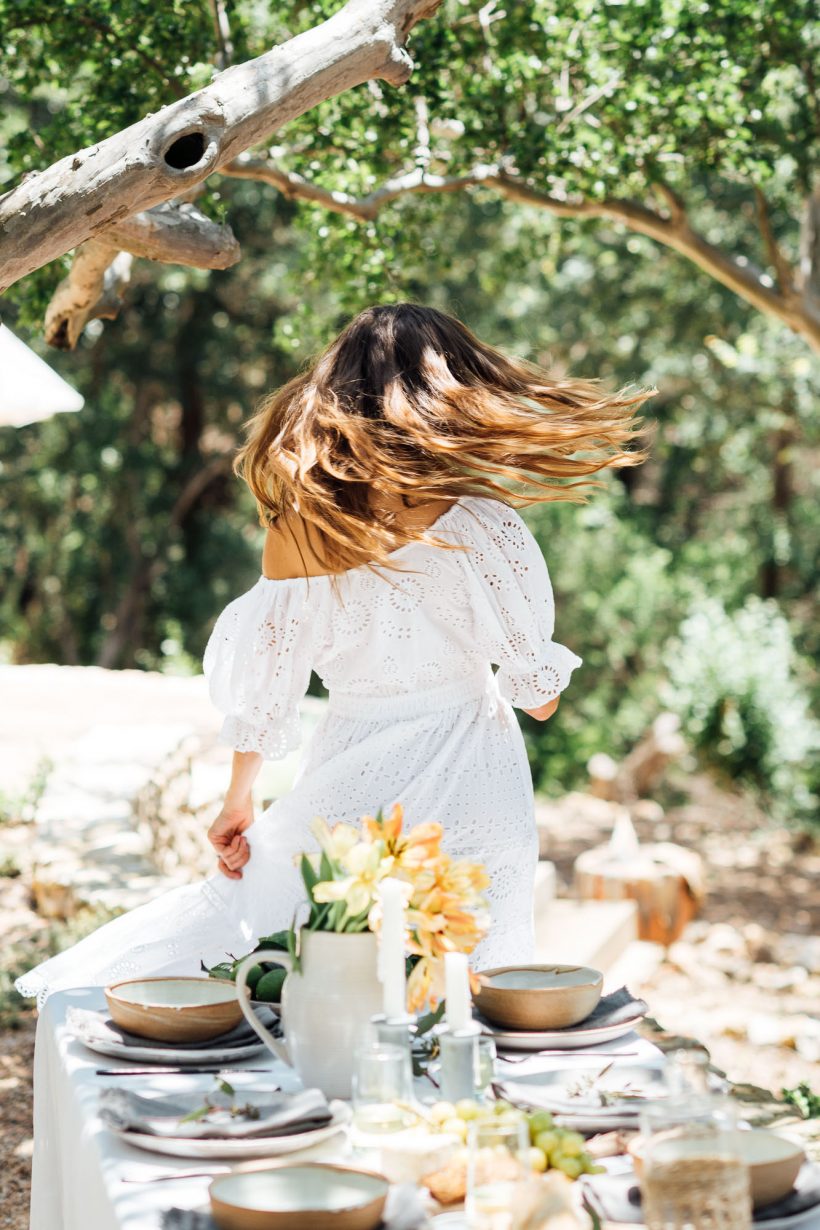 1. Keep hair mositurized
As hair ages, it naturally gets coarser and frizzier. This could be a result of graying hair, heat styling damage, the result of years of coloring, and more. Duggan recommends using a moisturizing hair mask at least once a week to infuse your hair with nourishing, ultra-hydrating ingredients.
2. Take hair supplements
Once considered an extreme step, hair supplements are officially in the mainstream. (I used to have to hit the local supplement store in my hometown and wade through a sea of bodybuilders in search of protein powders just to find biotin.) Duggan has seen many of her clients who deal with hair loss have success with Nutrafol and similar hair supplements.
3. Treat your scalp
It's easy to forget that caring for and prioritizing your scalp is a very important part of whole hair health. Using products that are specifically formulated for the scalp, along with regular scalp massage, has been proven to lead to longer, thicker, healthier hair.
4. Get a humidifier
Duggan often recommends that her clients with flaky, itchy scalps and dry hair try using a humidifier during the dry winter months. Bonus, it is great for your skin as well!
5. Use a purple shampoo for grays
As a huge fan of naturally graying hair, Duggan reminds us that "gray hair no longer signals aging—it's a chic badge of honor that women of all ages are embracing." But she emphasizes the importance of using a purple shampoo to keep grays bright and glimmering, instead of dull and yellowing.
6. Invest in a low-heat styling option
Few things do more damage to one's hair than heat styling. However, Duggan knows as well as anyone that sometimes, cutting out heat styling altogether simply isn't an option. That's why investing in low-heat styling options can make a huge difference to the quality of your hair's health, especially if you are using heat on your hair multiple times a week.
7. Resist the urge to cut bangs
When Duggan first mentioned this tip, I had to resist the urge to roll my eyes and laugh—then I realized that this is exactly what I did when dealing with stress-related hair loss a few years back. Spoiler alert: I instantly regretted it. When your hairline is thinning, panic can set in that leads you to think cutting bangs will help it look better. Please trust me when I say that it will not.
Duggan explained that when you cut bangs, you are essentially losing about 1/4 of the hair that would normally be adding volume and thickness to your head overall. If you are abundant in hair then, by all means, go ahead—you have bang hair to spare. But if you're dealing with hair loss and all of a sudden chop a quarter of your hair off, you'll likely be shocked to see how thin it looks and feels.
8. Shampoo less
Most of us are probably shampooing too much. Unless you have ultra-oily hair, Duggan notes three or four times a week is usually more than enough. The trick is to use a great sulfate-free shampoo and to wash locks twice in one sitting. It keeps hair cleaner for a longer amount of time—trust!
9. Use a thickening serum or spray
Fake it until you make it! Luckily, many thickening serums and sprays not only give you the immediate look of fuller volume, but actually feature powerful active ingredients that work to strengthen, protect, and promote hair growth.
10. Use heat protectant
When heat styling is inevitable, heat protectant is an absolute must. It protects the hair follicle from the stresses of heat styling and helps to prevent breakage, dryness, split ends, and more.
11. Invest in a great hair oil
Duggan loves adding a bit of shine with hair oil. Not only do hair oils keep hair healthy and hydrated, but many are infused with ingredients that help to strengthen and protect locks as well. You can't go wrong with these classics.