What comes to mind when you think of getting stronger? Physically, you might consider adding more protein to your diet and cycle-syncing your weight-training workouts. You might even think about increasing your mental toughness through therapy or mindfulness practices like meditating or journaling. Almost always, we think we need to add things to our routine to make us stronger. But if you want to achieve stronger skin? The answer might be in taking things out of your routine. Trust: when it comes to skin barrier repair, your complexion will thank you.
Your skin barrier, aka your skin microbiome, controls your skin's strength or sensitivity. In fact, many people who think they have sensitive skin might just have a weakened skin barrier. Though some are born with sensitive skin, others get it through wear and tear. Redness? Irritation? Product sensitivity? All of these could be signs of a weak microbiome.
We believe in getting to the root cause of any wellness concern, from your hormones to your gut health. So if you're seeking stronger skin, start with skin barrier repair.
Featured image from our interview with Nitsa Citrine by Clare Huntsberger.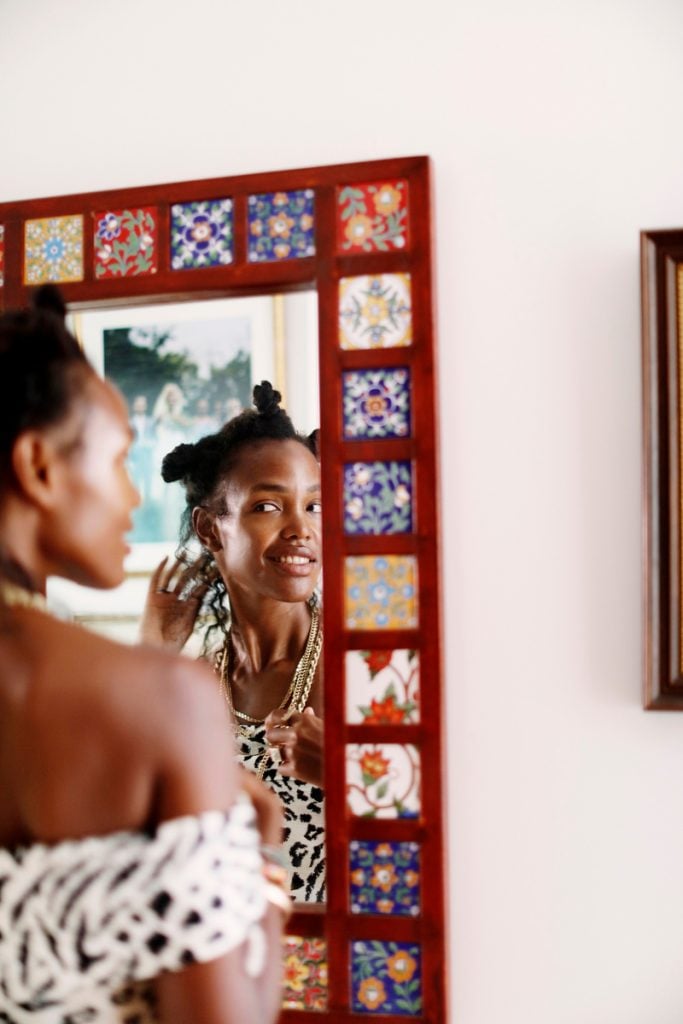 The Skinny on Your Skin Microbiome
There was a time when talking about ingredients in skin care meant DIY lemon juice masks—ouch—and homemade avocado facials. (With the price of avocados these days, you could probably just get a professional facial.) Thankfully, with how far skincare literacy has advanced, it follows that our understanding of the skin as an organ is improving, too.
The skin microbiome is so well known that #skinbarrier on TikTok has amassed over 4.4 billion views. But with great virality often comes great misunderstanding. To pare it down: your skin barrier is the outermost layer of your skin. It's made up of ceramides, cholesterol, fatty acids, natural moisturizing factors, and, of course, water. A healthy skin barrier means healthy skin. However, an unhealthy skin barrier might be the cause of issues such as redness, irritation, acne, dehydration, and more.
Causes of a Damaged Skin Barrier
A damaged skin barrier is usually the result of a combination of factors. Your lifestyle is a big part of your overall health, so of course it affects your skin. Lifestyle causes of a damaged skin barrier might include:
But, by in large, the biggest cause of a damaged skin barrier are harsh skincare products. From products that strip you of natural moisture to abrasive exfoliants, too much of a good thing might increase your skin sensitivity. Watch out for:
Chemical exfoliants
Physical exfoliants
Harsh, stripping soaps
Alcohols
Fragrances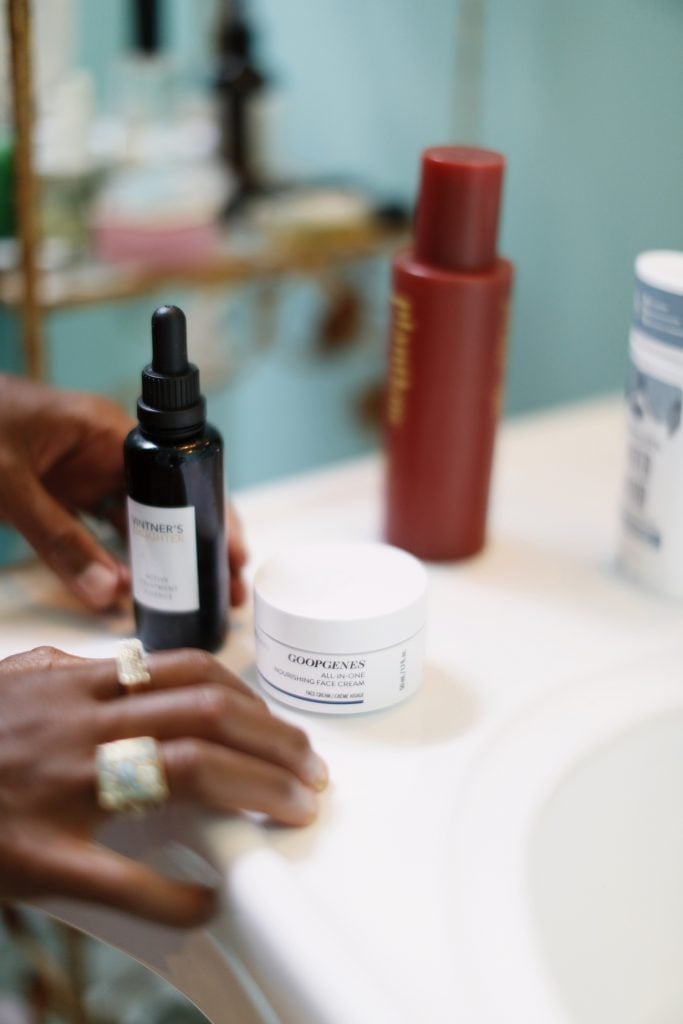 The Experts on Skin Barrier Repair
"I have noticed an uptick in our customers asking for products to repair their skin barrier," says Kendra Kolb Butler, founder of Alpyn Beauty. "I feel this may be attributed to the increase in at-home exfoliants and retinols."
I also spoke to April Gargiulo, founder of the cult-favorite brand Vintner's Daughter, about the importance of using "fewer, but better" products to preserve your skin barrier. "We all need to wean ourselves off the idea that more is better," Gargiulo says. "By overdoing it with products, the skin itself can become irritated and imbalanced."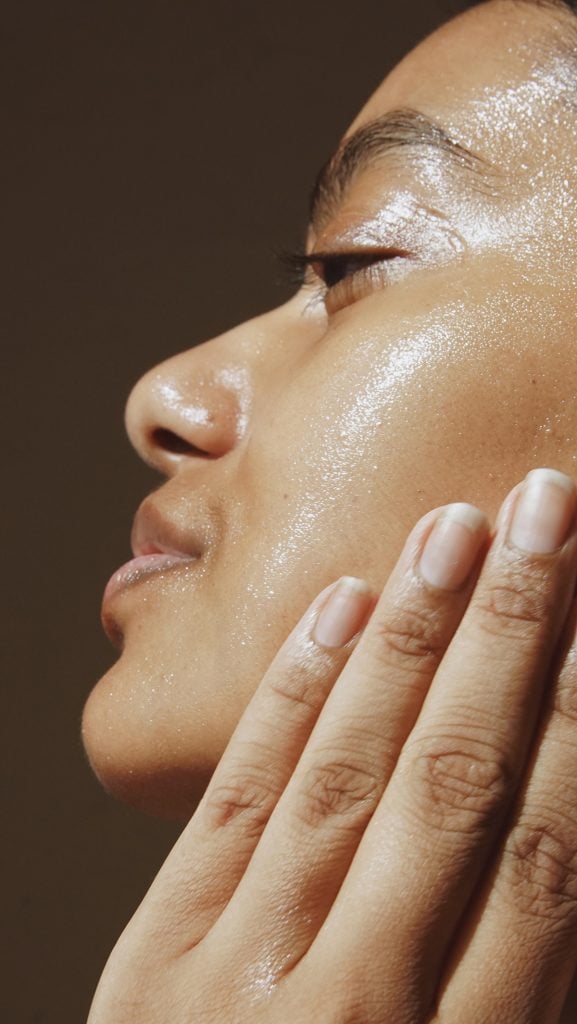 Why is the skin barrier so important?
Gargiulo: Your skin barrier is there to do two things—to protect and to defend. So it's there to defend, which is to keep aggressors out and defend your skin against things that could irritate it. And then it is there to protect what is in your skin, which is mostly hydration. You need both sides of the coin to have your most healthy skin.
What does a damaged skin barrier look like?
Butler: Skin is typically dry, scaly, itchy, rough, and discolored when the skin barrier is damaged. Healthy skin is plump, radiant, and smooth. You will experience less flakiness, irritation, and dryness when your barrier is fully healed. You should also notice a reduction in redness.
How long does it take to repair a damaged skin barrier?
Butler: In my experience, it could take anywhere between a couple of weeks to six months for the skin barrier to repair. It depends on the extent of the damage. The fastest way to repair your skin barrier is to nourish and hydrate your skin. Lay off the harsh exfoliants and focus on moisturizing. Stop any aggressive treatments that may be contributing to the problem.
What ingredients should you use to repair the skin barrier?
Gargiulo: Use fewer and better products. It's about the simplicity of ingredients. Focus on hydration and moisture and a proper pH for your skin. And then focus on those nutrients that help to balance and add strength and resilience to the skin.
Butler: Stay away from any harsh or aggressive cleansing products and exfoliators when repairing the skin barrier. Less is more in this case. At Alpyn Beauty, we always combine a wild plant with clinical actives to achieve the best results possible. For people who are struggling with irritated or sensitive skin, look for anything with a seal from the National Eczema Association as they have strict requirements. Also look for ceramides, peptides, and hydrating ingredients.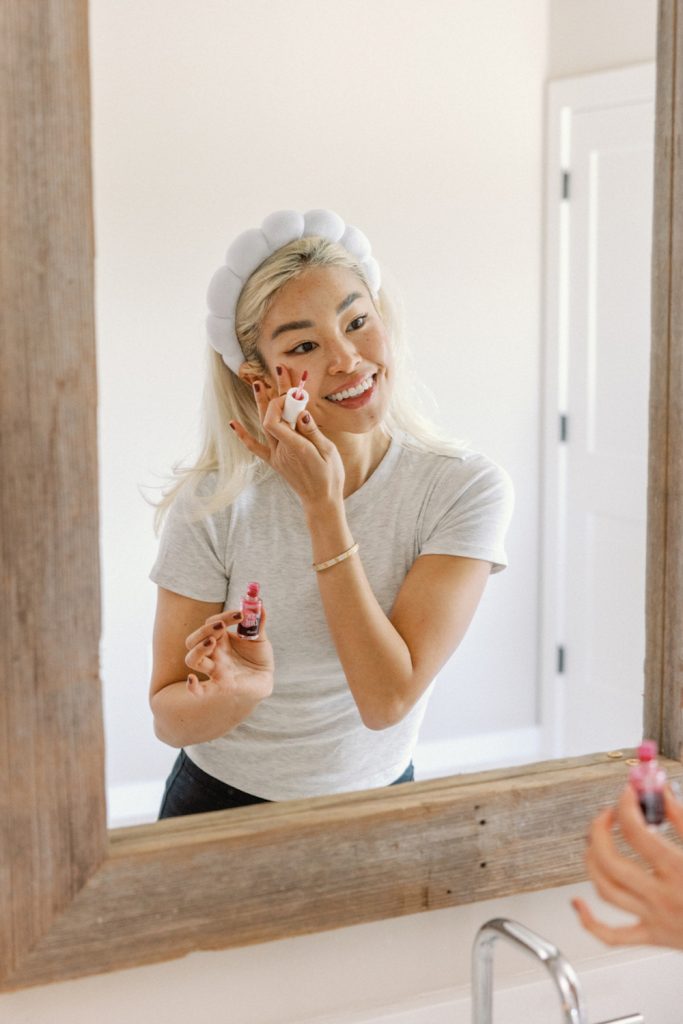 The Best Products for Skin Barrier Repair
How you approach skin barrier repair depends on the extent of sensitivity to your skin. Leave a chemical exfoliant on too long? Overdo it with the at-home peels? Forget sunscreen? You probably only need to cool it for a few days and maybe use a barrier-boosting mask. But to repair more consistent damage and persisting sensitivity, make sure all your products are supporting your skin barrier. Look for products that are gentle enough to prevent further irritation and powerful enough to help repair your moisture barrier.
From start to finish, here's all the skin barrier-safe products to add to your routine.
Every product is curated with care by our editors and we'll always give an honest opinion, whether gifted or purchased ourselves. If you buy something through our links, we may earn a small commission at no cost to you.
Apply this balm to dry skin to intensely hydrate with its balm-to-gel texture. Start your routine with prebiotics to support faster skin recovery and probiotics to prevent acne and skin inflammation.
For a more milky cleanser texture, this gentle, conditioning wash dissolves makeup and deeply cleanses without any irritation. It keeps your skin pH balanced and fortifies skin health with a pre/probiotic complex and hyaluronic acid.
I've said it once, and I'll say it again: hypochlorous acid is a miracle ingredient. Made of the same stuff your white blood cells create for wound healing, it delivers targeted repair to anywhere you spray it. This facial spray is made to address irritation and redness, helping your skin heal itself and protecting your barrier. Pair it with the serum version for a one-two-punch of no-fuss, barrier protection. It even has the seal of acceptance from the National Eczema Association.
Paula's Choice is best known for its exfoliating BHA toner, but you probably want to skip that when you're pursuing skin barrier repair. Instead, opt for this gentle toner from their CALM collection. It contains allantoin, a proven soother of skin sensitivity, and marshmallow root, to strengthen the skin barrier and external irritants. It instantly hydrates and calms redness while preventing future sensitivity.
This is the product that put skin milks on the map. Essences are great for dehydrated, irritated skin because they deliver a lot of hydration and moisture in an easy-to-absorb product. This glazing milk is a nutrient-rich, lightweight formula that calms and preps the skin for instant and long-term relief. A fortified essence, it's full of nourishing ingredients like ceramides for stronger skin, plus a magnesium, zinc, and copper blend to protect against free radicals.
This creamy, soothing serum contains nutrient-dense ingredients like tanamu oil to pack barrier-boosting ingredients into one lightweight serum. It also contains other powerful ingredients like niacinamide and ceramides to repair and protect your skin. Developed to fortify your skin barrier, it can help clear breakouts caused by damaged skin without causing any new sensitivity.
One of my favorite serums of all time, this has the consistency of a super-thick hyaluronic acid serum—only it delivers so much more long-lasting nourishment to your skin. Its replenishing formula contains an expert blend of glycerin and lipid-based proteins to thoroughly nourish your skin and create a protective film over your skin barrier.
"The active botanical serum has all this gorgeous moisture," says Gargiulo, making it a superstar for your skin barrier. "It has all these gorgeous plants that really help to fortify and strengthen and balance that outermost layer that that barrier." Full of whole plants and botanicals, it's carefully formulated with antioxidants and nourishing ingredients to be the perfect all-in-one serum.
"I knew I wanted this to be a barrier repair cream from the very start," said Butler. "I wrote the formula with the goal of obtaining the seal of acceptance from the National Eczema Association. It is a rich, restorative barrier repair cream with ceramides, ghostberries, and peptides to deeply replenish hydration and help relax the appearance of wrinkles. Ghostberry contains saponins with high antioxidant, anti-inflammatory, and antiseptic effects on the skin."
This thick, waxy balm is the closest to an overnight treatment your skin barrier will get. While it won't fix your skin in one night, it works while you sleep to heal skin with ingredients like olive oil, jojoba oil, and beeswax. If you're trying slugging to help heal your skin barrier, this is a great product to try.
This face mask by famed celebrity esthetician Shani Darden is a revitalizing clay mask that she uses on her clients post-extraction. Made to instantly calm irritation and fortify the skin barrier, this mask detoxes your skin gently while also nourishing it to leave skin restored and radiant. It's fortified with ingredients like squalane, colloidal oatmeal, and a triple-tea complex to soothe and revitalize the skin.