No matter your hair type or texture, there are a few universal truths in hair care: rinse and repeat, don't wet your hair for at least 24 hours post-perm, and, for some reason, your hair never looks as good in the winter. But it's not just you. Winter is hard on hair (and often leads to dry, damaged locks). Your hair lays flatter, your styles don't last as long, and your strands are prone to breakage. But there's hope to revitalize your tired tresses. By learning a few tried and true winter hair care tips, you can expect plenty of good hair days come 2023.
Featured image by Michelle Nash.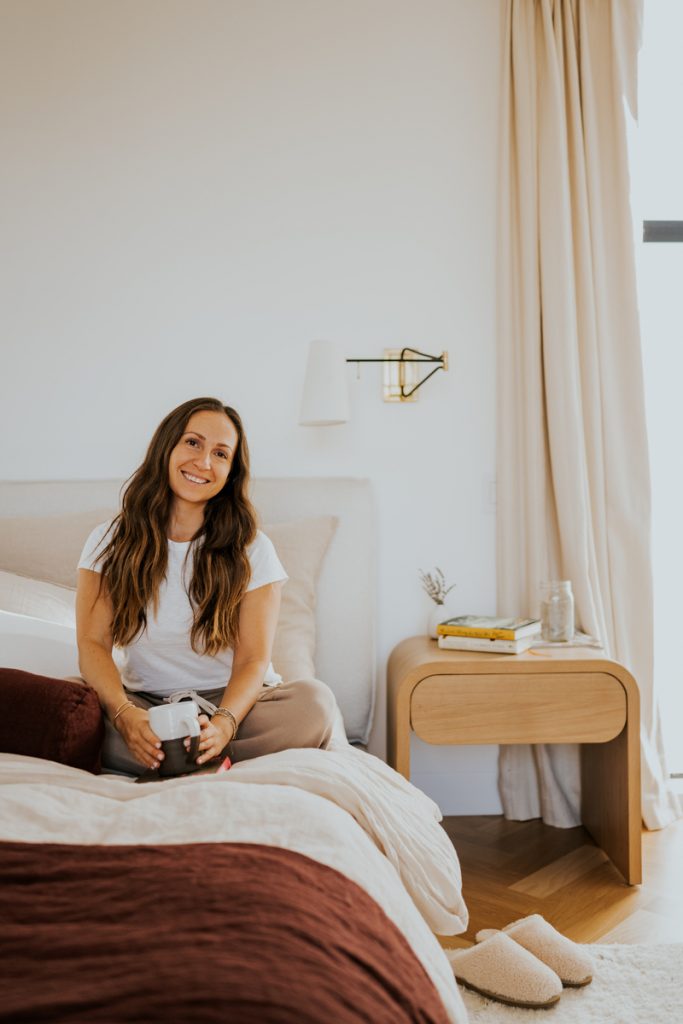 The Skinny on Dry Winter Hair
There's a reason your hair is harder to style in the winter. It's in the air, says Boris Oak, clean beauty expert and founder of EVOLVh. "Cooler weather is typically drier weather, compounded with indoor heat, which is also typically dry."
Dry air equals dry hair. And dry hair is impossible to manage—but not impossible to fix. Hydration is the key to everything: glowing skin, a healthy body, and shiny, healthy hair. While upping your winter water intake and taking hair vitamins can go a long way, some of the best winter hair care tips recommend just a few topical switches. Investing in a good shampoo and conditioner, a hair oil, and a hydrating hair mask might be all it takes to counteract winter dryness.
I spoke with Oak to get his hair secrets and to discover the best winter hair care tips for healthy strands all year long.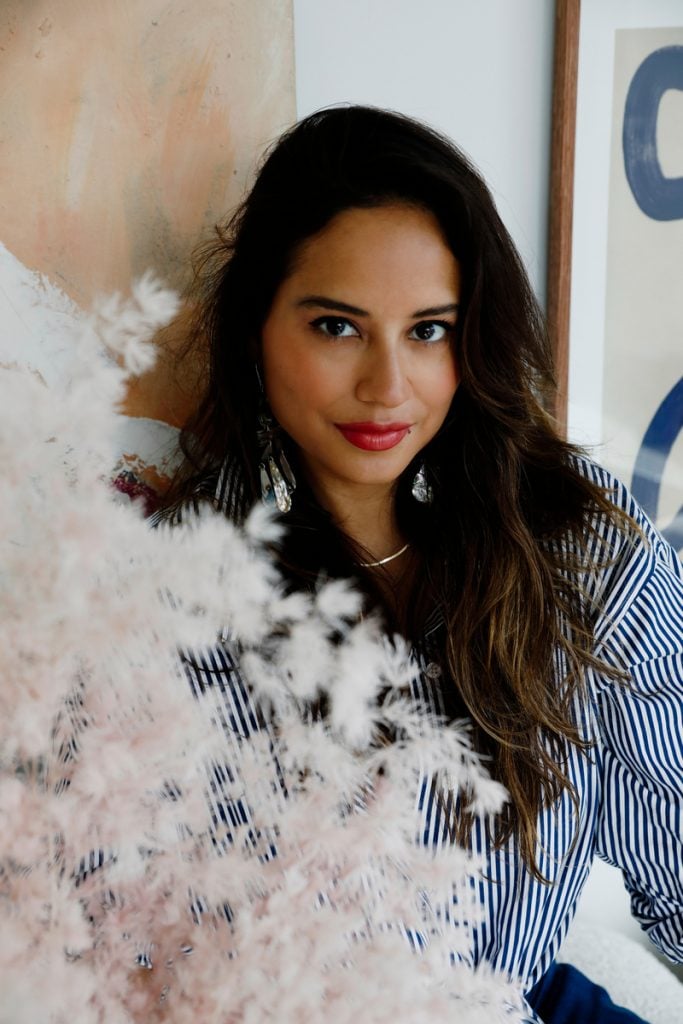 How Winter Weather Affects Hair Health
Dry air and colder temperatures aren't just red flags for your hair health—dry hair is a styling nightmare. "Drier hair is dull, it doesn't hold its shape well, and it overall looks lackluster," says Oak. "Dry hair is also more prone to damage as the hair becomes more brittle. That can lead to additional split ends or additional damage to hair when you combine the use of heated styling products with dry hair."
Should we swap out our hair care products in the winter?
To prevent damaged and "lackluster" locks, Oak recommends taking your hair hydration seriously. Hydration is essential for your entire body, inside and out. Hydrating products are must-haves in your routine. Especially for winter hair care.
"If you are not using products designed to hydrate your hair, the winter marks a good time to swap out your shampoo, conditioner, and styling products to ones that will provide an additional boost of moisture to account for harsher environmental conditions."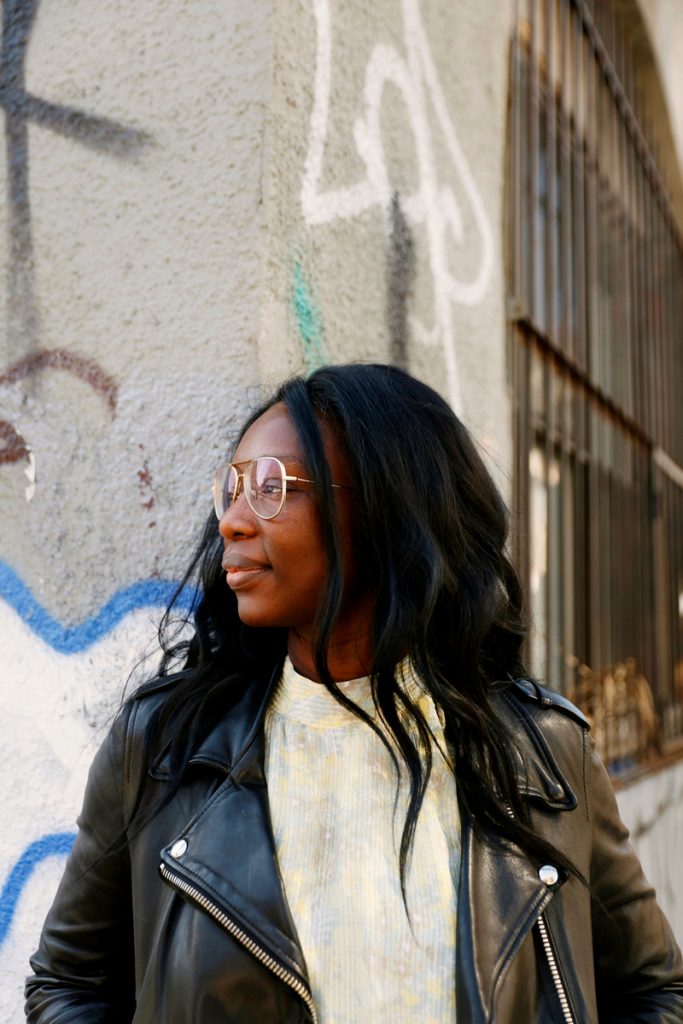 The Best and Worst Winter Hair Care Ingredients
Your shampoos might be sabotaging you. If you're not using the right ingredients, you'll fall victim to a bad case of dry winter woes. Oak recommends:
Natural oils like sunflower, rosehip, sweet almond, and kiwi seed oil to add moisture.
Humectants, ingredients that draw moisture in from the air to boost hydration.
And no matter the season, Oak also suggests avoiding:
Any products with alcohol, which further dry out hair.
Ingredients like parabens, sulfates, phthalates, panthenol, and synthetic fragrances.
Does hair oiling work?
If you've never tried hair oiling, then you've likely come across it on the internet. It even became a TikTok trend for a while, but as we know, these can be hit or miss. Turns out though, hair oiling could be the cure to dry winter strands.
According to Oak, "there is research from the last decade that shows the benefits of hair oiling. Its history dates back thousands of years." But the question remains: should everyone try it?
"Hair oiling is the process of applying an oil to the scalp and roots and massaging them down the hair shaft or simply applying oils to the tips of the hair to prevent split ends," explains Oak. "Hair oiling is safe for most people, but if you have eczema, excess dandruff, or any other skin condition, you want to speak with your dermatologist to determine if hair oiling is appropriate."
Try scalp serums if you're nervous to try a full oiling routine. Combine this practice with scalp massages for the complete Ayurvedic treatment.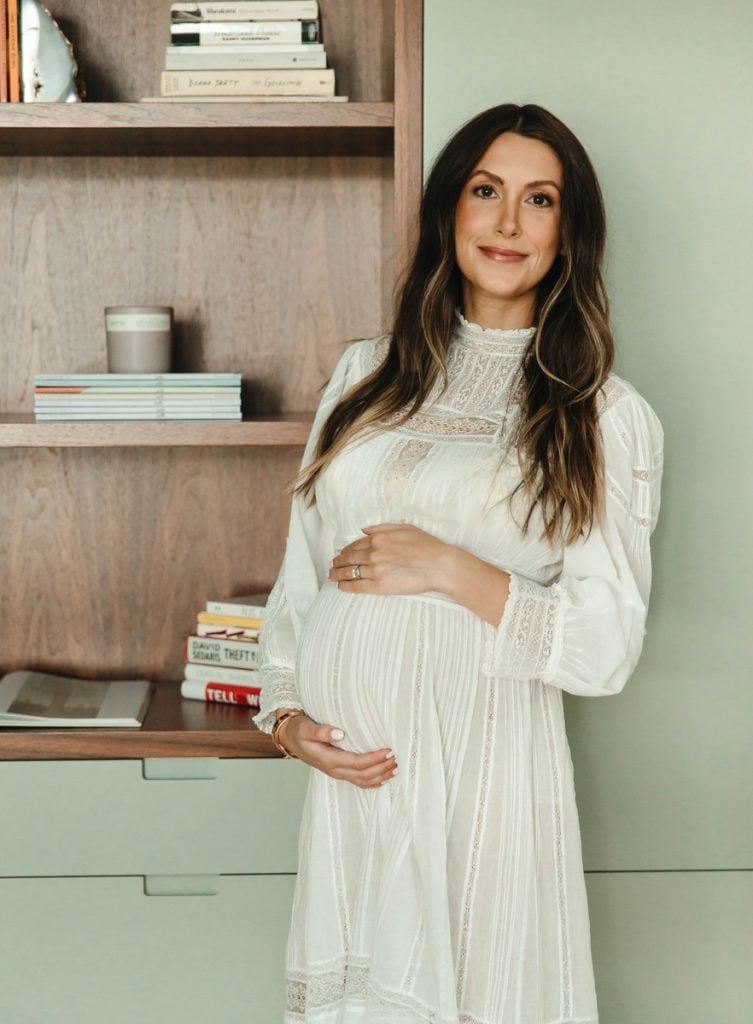 Winter Hair Care Tips: It All Starts With the Scalp
Scalp care is key when you're trying to maintain healthy, hydrated hair. To keep it from drying out, Oak shares the following winter hair care tips:
Keep your hair protected anytime you go outside, with a hat, hood, or scarf.
At home, when you shower or bathe, do so in warm (not hot) water. Hot water can strip your scalp of natural oils essential for scalp health.
Try to scale back the number of times you wash your hair each week. Even just one less time per week can help keep some of the natural oil in your hair to help with moisture.
Incorporate a scalp oil into your routine that is formulated with antioxidants, ceramides, and natural extracts to stimulate hair follicles for the appearance of thicker, fuller hair, soothes the scalp, and protects hair from breakage.
And because hat hair is often a concern in the winter, Oak has a few words of wisdom to share. "Dry your hair entirely before wearing a hat, so that your hair doesn't take on the shape of your hat while it dries," says Oak. "Remove your hat as soon as possible. Use products that will help boost the health of your hair so it withstands the friction from your hat each day."
Tips for Fighting Frizz and Static
"Static is notorious in the winter due to the lack of humidity in the air, which increases the static electricity in the air. You can combat static and frizz by using a moisturizing shampoo when you wash your hair and a moisturizing conditioner every time you wet your hair."
Try silk accessories like silk scrunchies, pillows, and head wraps to reduce friction while you sleep.
For extra protection, Oak recommends using "a hair mask once a week, or every other week, to help boost hydration and hair health. Leave-in conditioners are also great options if you don't have time for a hair mask but want an extra boost."
The Best Products to Keep Winter Hair Healthy
Every product is curated with care by our editors. If you buy something through our links, we may earn a small commission at no cost to you.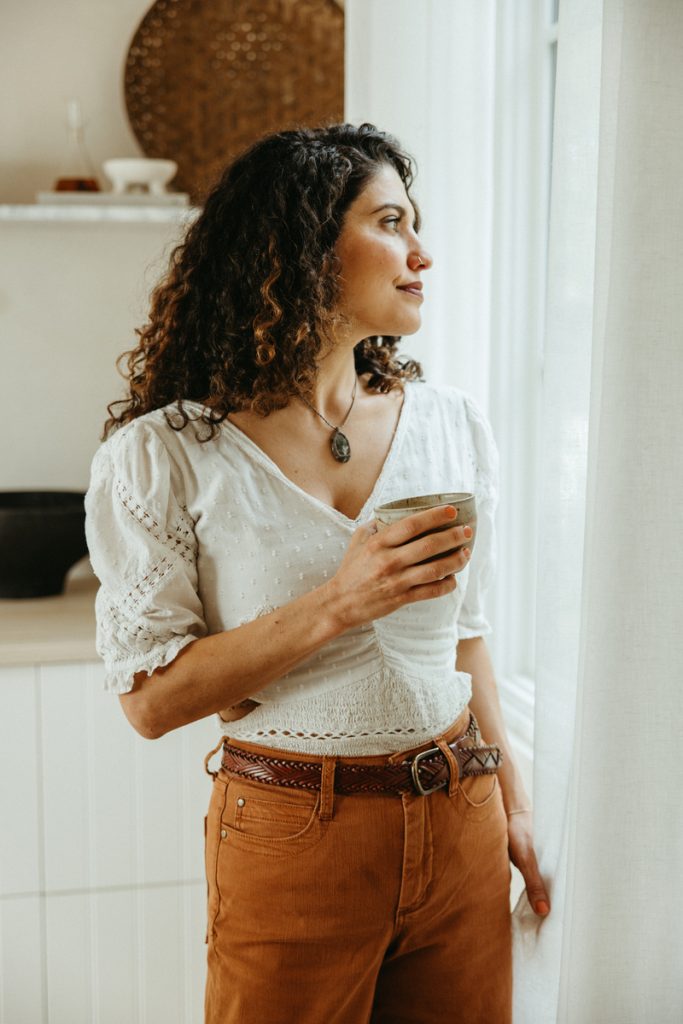 Best Winter Shampoos and Conditioners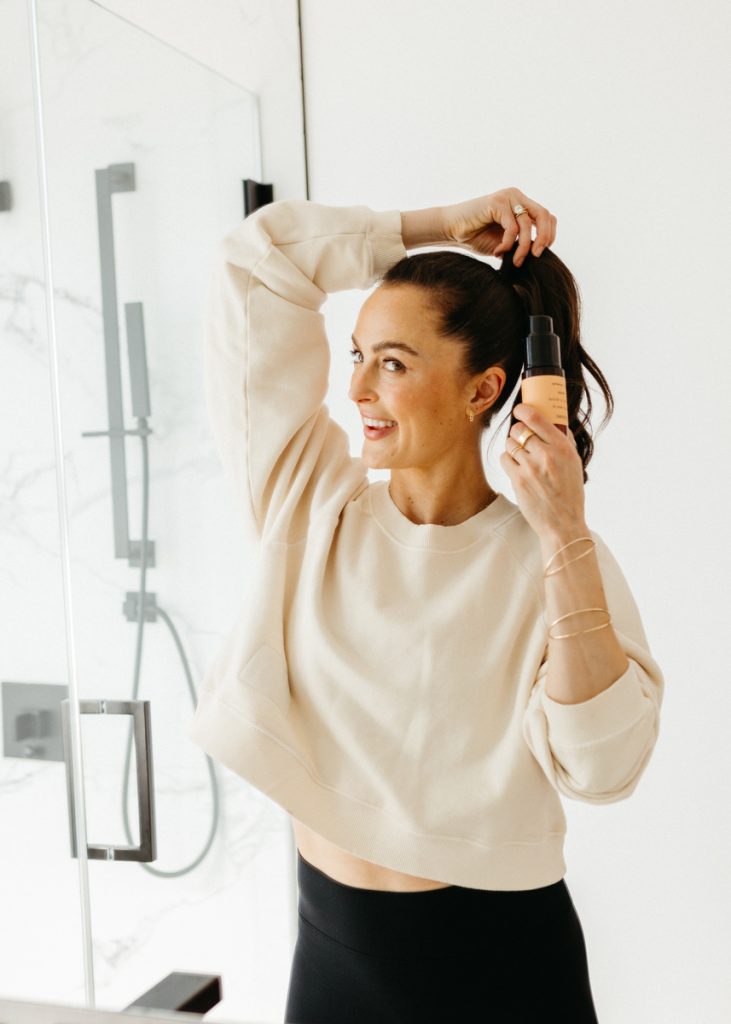 Best Hair Masks and Balms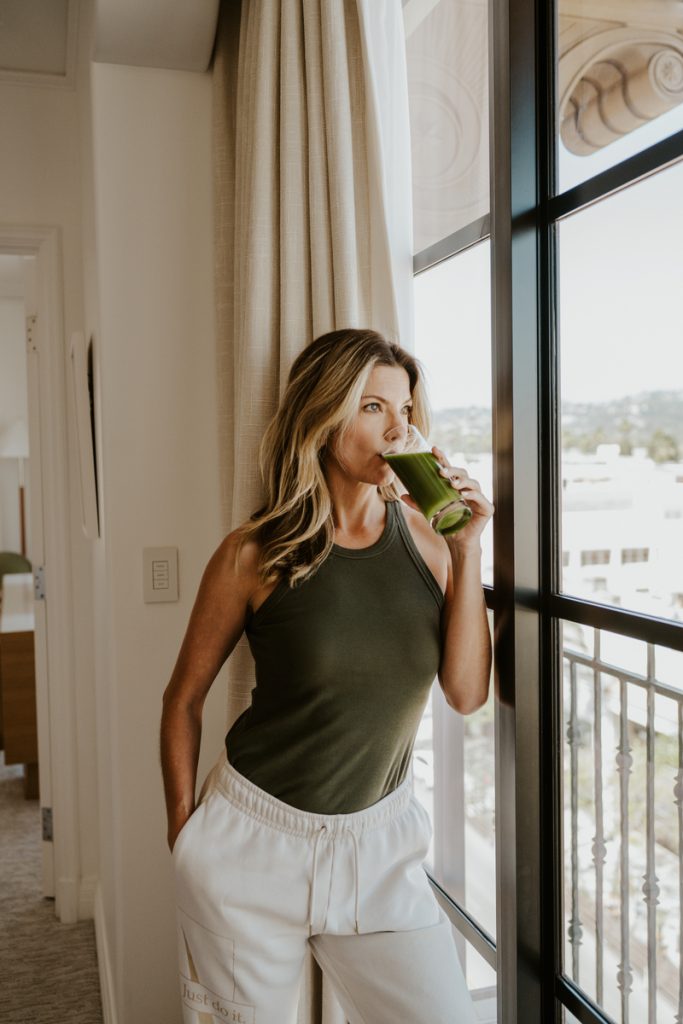 Best Hair Oils and Serums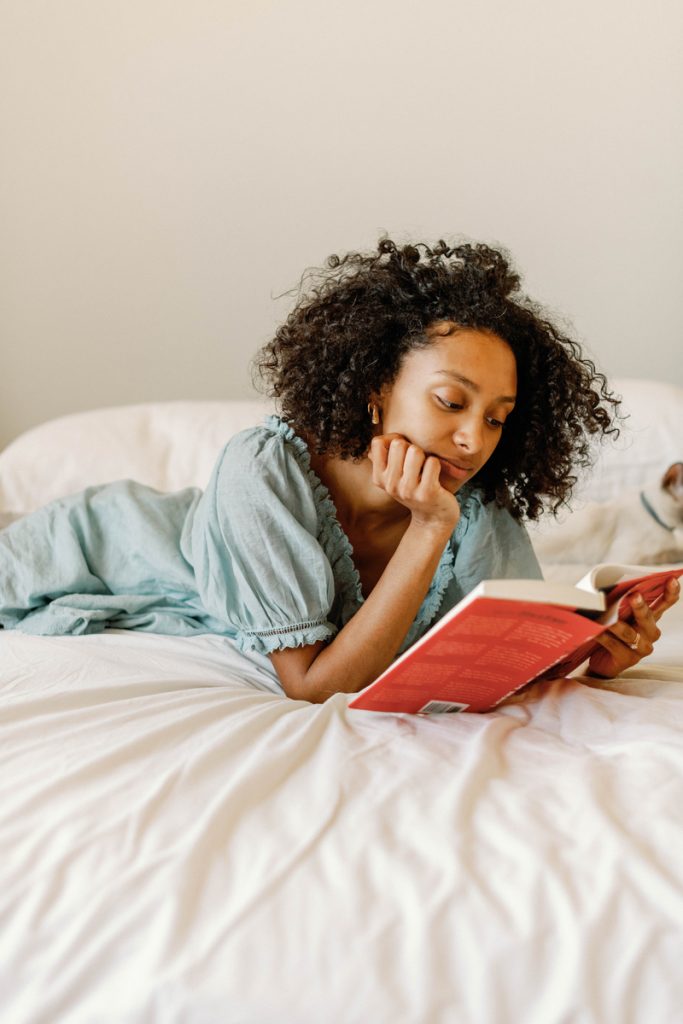 Best Winter Hair Sprays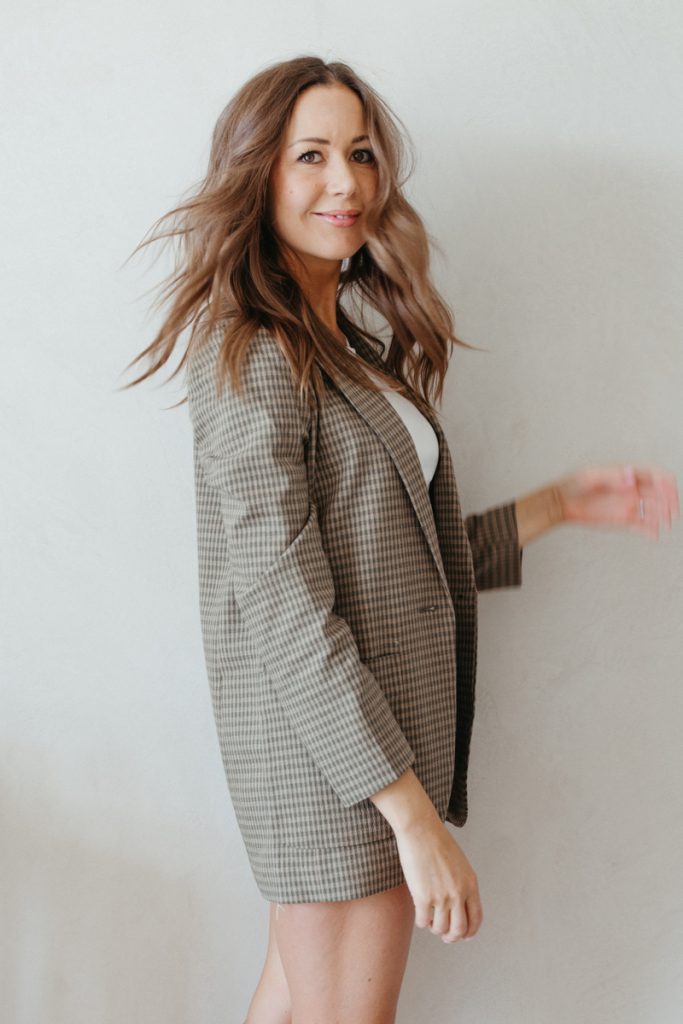 Best Winter Hair Accessories