We're all for a good investment, particularly when it comes to making design choices in your home. Luxury appliances, elegant window treatments, and even painting your front door a slick, glossy black are all tried and true pluses when it comes to selling your space. And though opting for something trendy is always going to be a risk, there is one home design wave that has a bit of real estate data stacked against it. A certain soothing hue that was recently deemed "the hottest color to paint your kitchen" and declared "the next big kitchen color trend" by Architectural Digest last year. Yes, we regret to inform you that mint green might not be the savviest choice for those planning to sell their home.
Feature image by Hannah Haston.
OUT: Mint Kitchen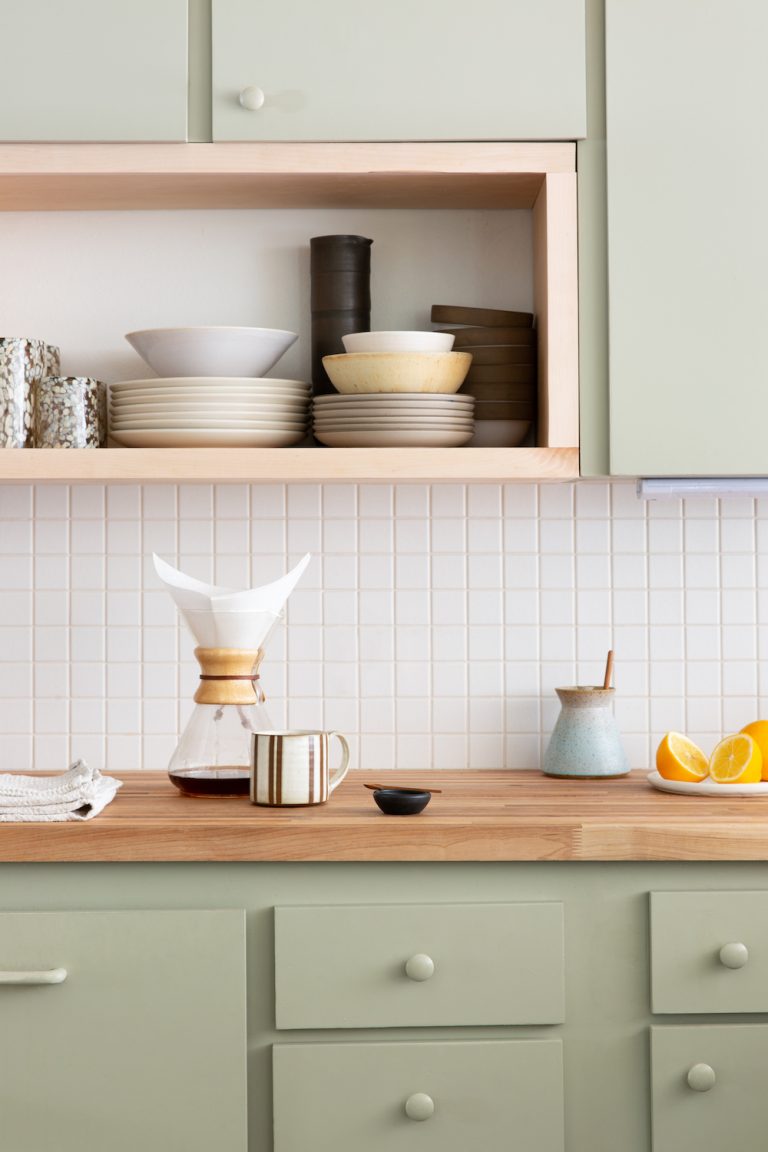 Photo by Molly Culver for Camille Styles
A fresh paint job is one of the easiest updates to make prior to putting your home on the market, but a recently released study by Zillow surveyed a group of prospective homebuyers asking them to hone in on exactly which colors might lead to higher offers. There are a few surprises (a dreamy light blue hue proved most attractive in bathrooms, while dark blue ruled in the bedroom) and expected outcomes (perhaps you shouldn't paint your living room pink), but the dominant kitchen trend of the moment didn't earn any points with potential homebuyers. In fact, when it comes to the heart of the home, it's best to keep things plain and simple.
IN: White Kitchen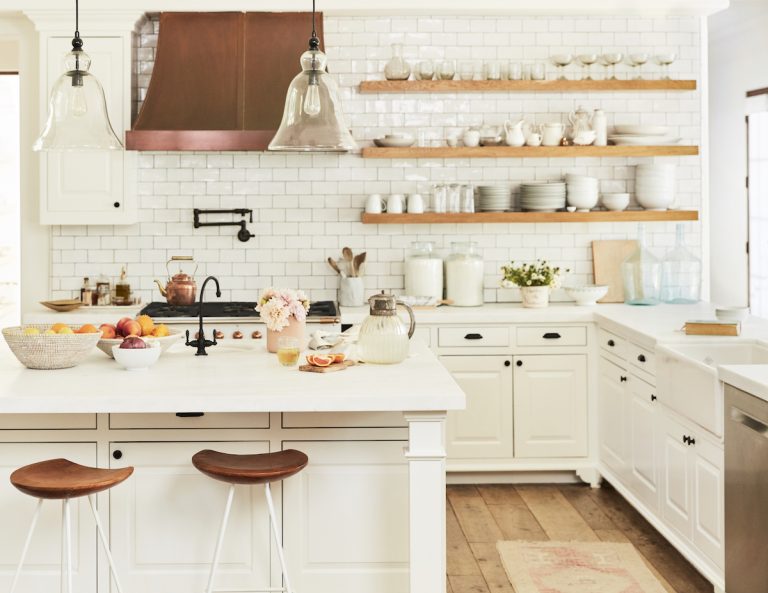 Lauren Conrad's Cali-cool kitchen, photographed by Justin Coit for MyDomaine.
Yes, that's right, if you want to make your kitchen attractive to buyers, go with a white wall.
According to the study, on average, a neutral light color greatly increases interest in touring a property. If you do want to go bold, however, dark green or red also proved to be well-liked alternatives. Go figure!
Of course, if a fresh, minty green kitchen is truly calling your name, embrace it because it is only paint after all—Farrow & Ball's Vert De Terre is a gorgeous designer-favorite right now. Warm, fresh hues—even pink ones—are having a moment too, and some even view pale green as a neutral. Just consider keeping some dove gray paint on hand if you do decide to make a residential move.
Are you surprised at the findings? Would you still paint your kitchen mint green? Sound out below.