Lately, I've been feeling the pull of coziness and rest that always seems to come with the arrival of fall. And as someone who's more than a little design-obsessed, that means I've also been thinking about how to create a cozy reading nook in my home. Sleep is great of course, but I've been dreaming about the specific rest that comes from pulling away from my laptop, saying no to invitations, and curling up with a great book in a cozy reading nook.
This type of rest rejuvenates the soul—really unlike anything else. (Interesting fact: Dr. Sandra Dalton-Smith posits that we all need seven different types of rest, this kind being one of them.) But taking this kind of respite requires an if-you-build-it mentality: Create the cozy reading nook and the good rest will come. At least, that's what I'm telling myself. So I set out to ask the experts about creating such a space in my home.
image above by Belathee Photography.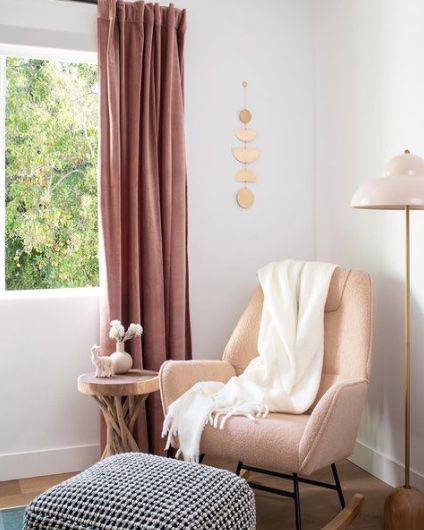 Thankfully, there isn't a need for an extra room or a giant corner. A quiet recessed area will do. It's about the intention, which interior designer Liza Reyes puts best: "A reading nook is a place to be cozy and find a bit of alone time while being locked away in a room."
Here Reyes, along with interior designers Cristina Lehman and Jessica Mintz offer their tips for creating a cozy reading nook at home. Like all good design, it requires a clear goal and a few thoughtful extras. From there, the rest is easy.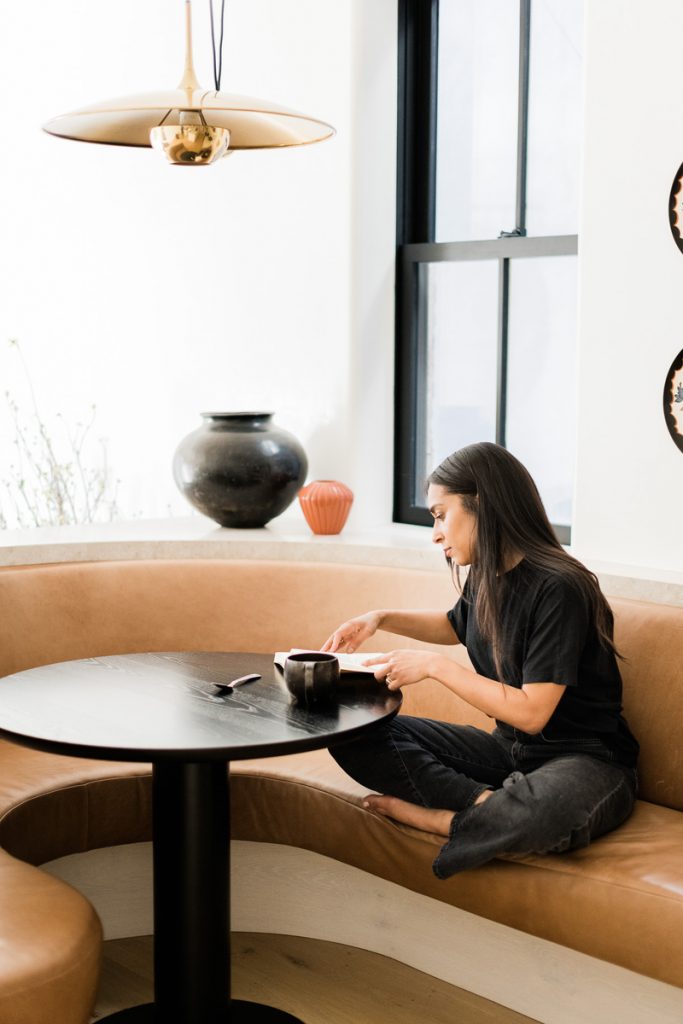 Tip #1: Claim a Spot
Locate an area away from the main living spaces, suggests Jessica Mintz. Go for a cozy corner of a formal living room, a nook in the primary bedroom, or even a quiet spot in your living area. The point is to find a space that feels tucked away, mentally and spiritually.
As designer Cristina Lehman adds, "It's a great space to have in a home to get away from the every day to-do's and can become a restful little sanctuary."
Tip #2: Set the Intention
From there, ask yourself the following:
What do relaxed spaces feel and look like for me?
Do I like minimal spaces that are free of clutter?
What will allow me to relax?
What colors make me feel calm?
Mintz believes that asking these questions will help you focus on the vibe and aesthetic of your nook, helping you set the stage for the coziest setting.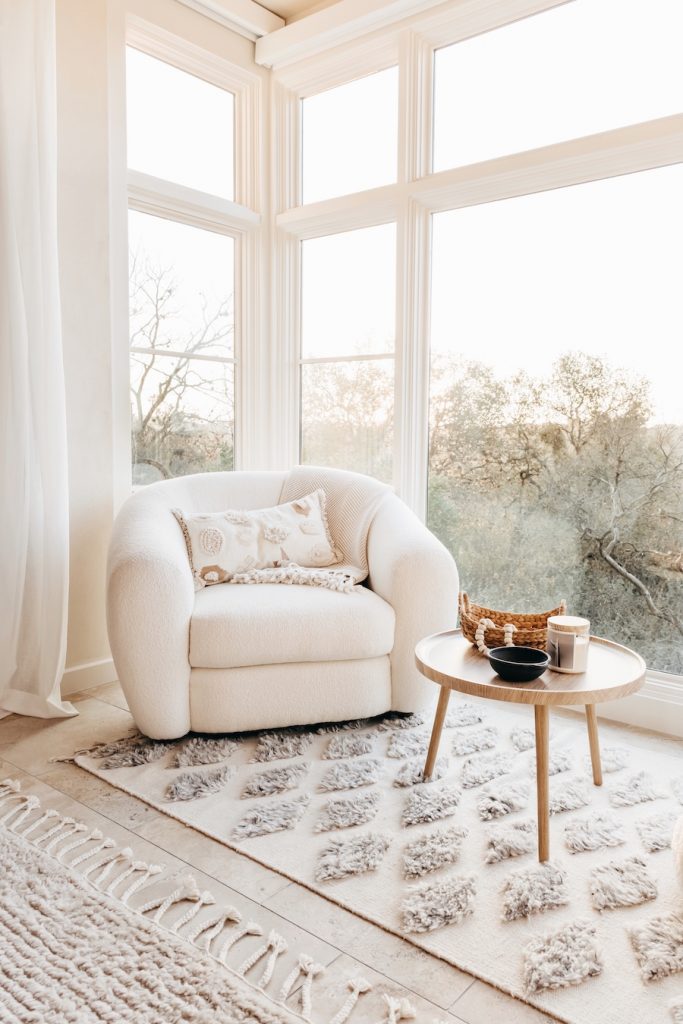 Tip #3: Create Good Lighting
Lighting is the crux of great design. It is dually essential in a reading nook since you're going to be curled up with a book or magazine. Aim for wall lights, table lamps, or floor lamps that offer warm, cozy rays while providing ample brightness to see the pages. If you can position your nook near a window, even better, as this offers "a bit of daydreaming," fodder, says Liza Reyes.
Tip #4: Build Layers
Just like for a dreamy bed, the texture is everything in a cozy reading nook. Mintz adds many layers using different types of fabrics. Start with a chair upholstered in a soft fabric. From there, add window treatments (if you're near a window) in rich linens, then complement the space with wool pillows and a luxe throw.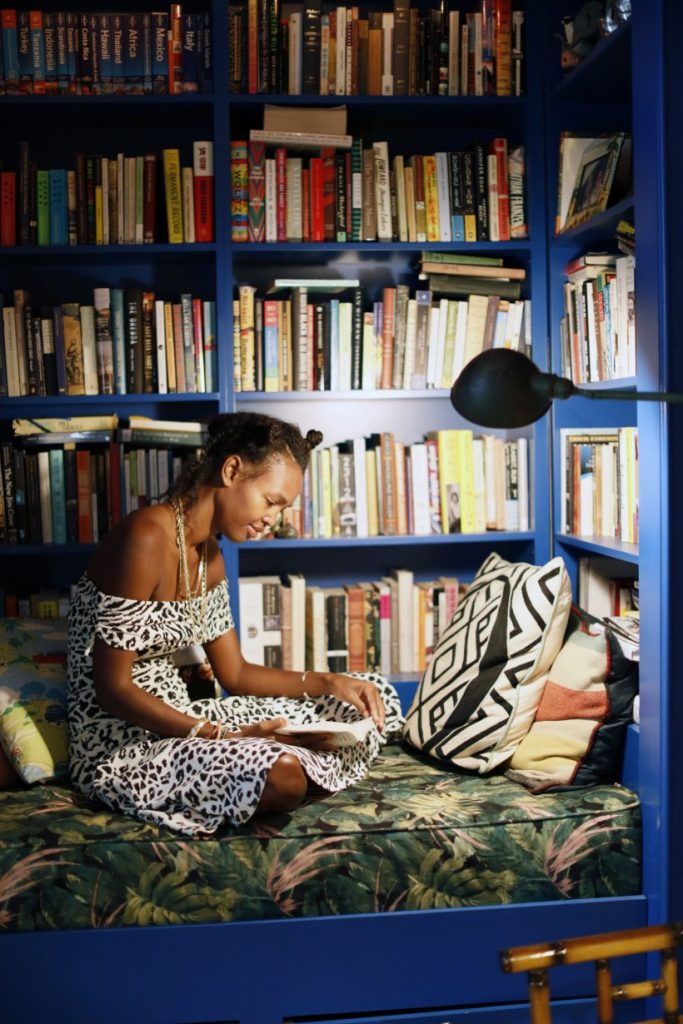 Tip #5: Include a Resting Spot
Think of the things you'll want with you in your nook, which most likely include a book or magazine and a cup of hot tea. You'll need a place to set these, says Lehman, who suggests incorporating a small tabletop or shelf area. If space allows, weave in a candle and small plant for ambiance, she adds.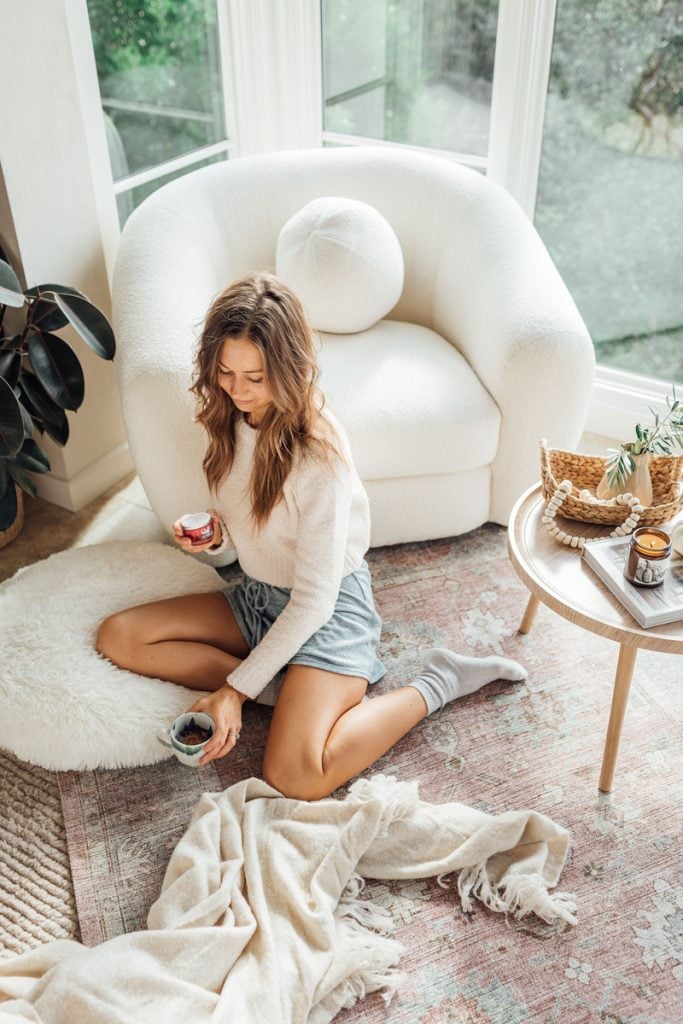 Tip #6: Give Your Feet a Place
Any nook in the home, whether dedicated specifically for reading or otherwise, conjures up the image of quiet, comfy afternoons spent in leisurely bliss—with your feet kicked up, of course. Add an ottoman or consider a chaise to "increase the cozy factor," says Mintz.