Whenever I think of following (or breaking) interior design rules, my mind goes toward the big and bold. Washing walls in wild colors. Clashing eras. Forgoing symmetry. But what about the details? Amidst the smaller home décor moments live bigger ways to up the ante on a room's look. Take the emerging, but evergreen trend of decorating with vases. Primarily lauded for what it holds, a vase is in and of itself a beautiful object to showcase. And there are endless ways to do just that. As these ideas for decorating with vases prove, irreverence is often the best interior design rule to follow.
So with that in mind, let these vase décor ideas spark some motivation to mix things up.
Featured image by Michelle Nash at Shani Van Breukelen's NYC apartment.
9 Ideas For Decorating With Vases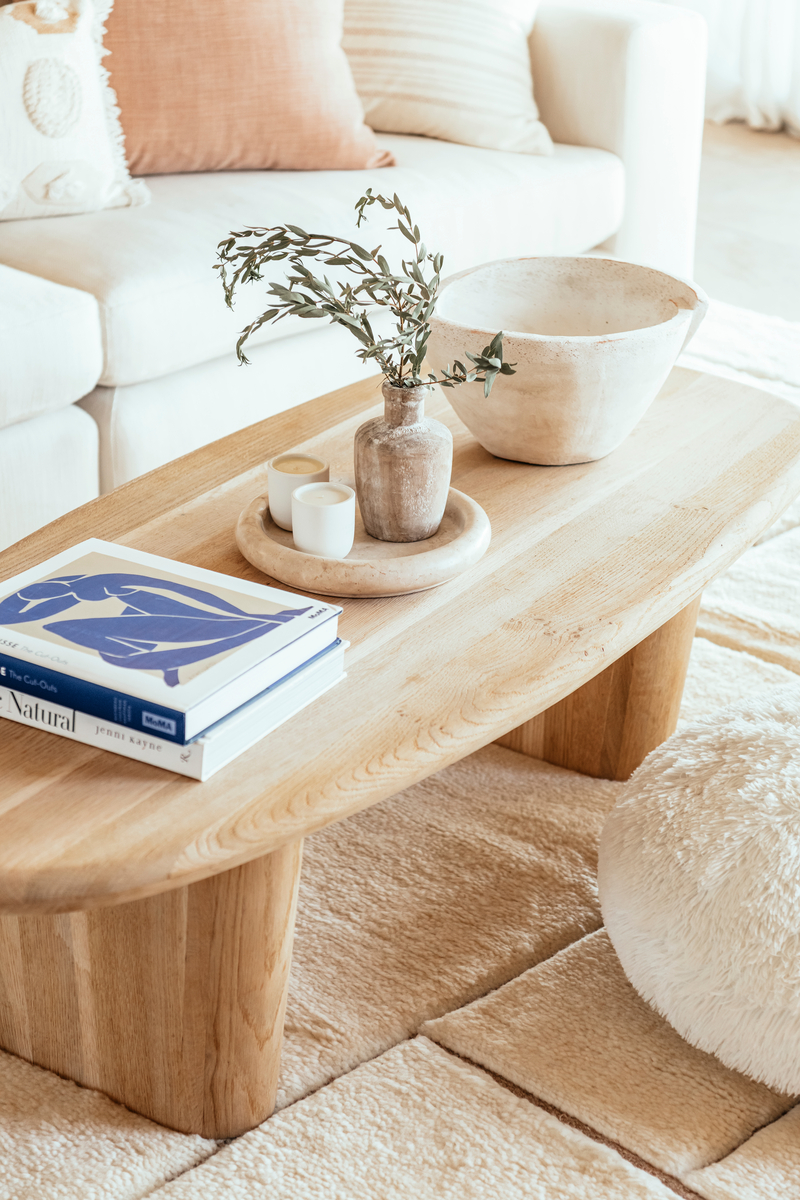 Image by Michelle Nash of Camille Styles' living room coffee table
#1: Stuffed With Leaves or Branches
The vase really hasn't been innovated much over the years. It's a hollow vessel meant to hold flowers or greenery. But part of it beauty is found in its utilitarian function. This means that it doesn't always have to be filled with budding roses. Keep it simple and showcase vases on a shelf with fresh-cut greens from your yard. I love to salvage leaves from fallen branches to add a touch of emerald to a colorful vessel.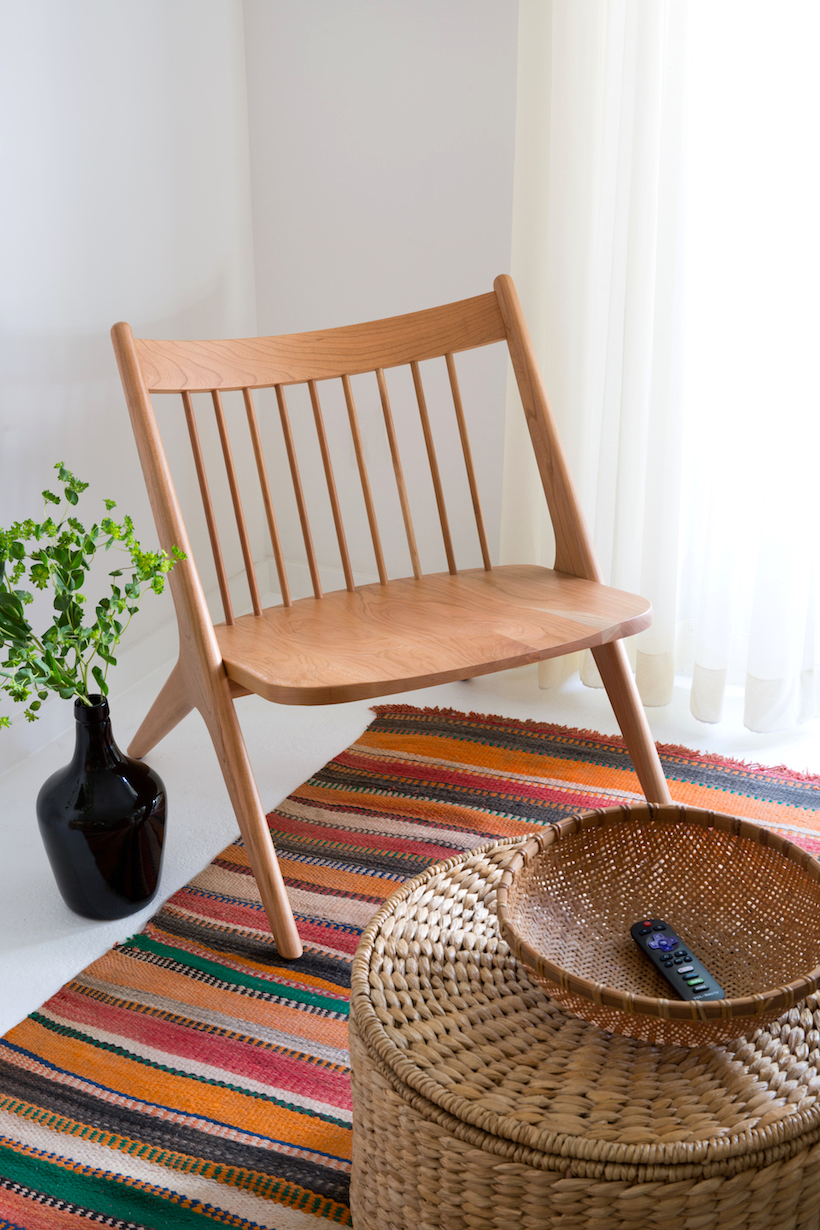 Image by Molly Culver of Chanel Dror's guest house renovation
#2: Placed on the Floor
The only reason to keep vases on tables is for the safety of little ones and pets. If this isn't a concern in your home, prop a vessel in a lonely corner. This provides an unexpected design moment for negative space and allows the perfect way to showcase taller branches and stems.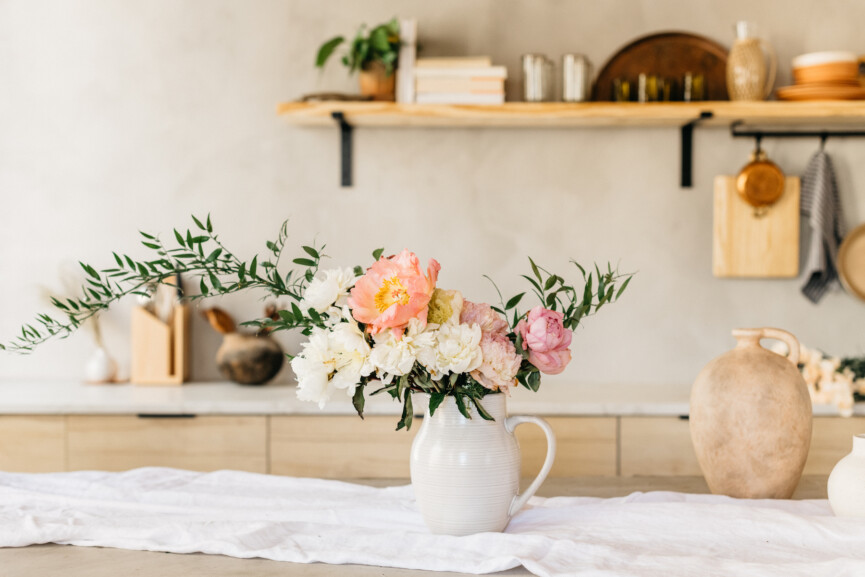 Image by Michelle Nash of Camille Style's Valentine's Day table
#3: Repurposing Vintage Items
Look around your home for items that hold liquid. Find any vintage mason jars? Antique tumblers? An old urn? The point of this is to prove that a vase doesn't have to be marketed as such to make a statement. Grab something beautiful that holds water and give it a new lease on life.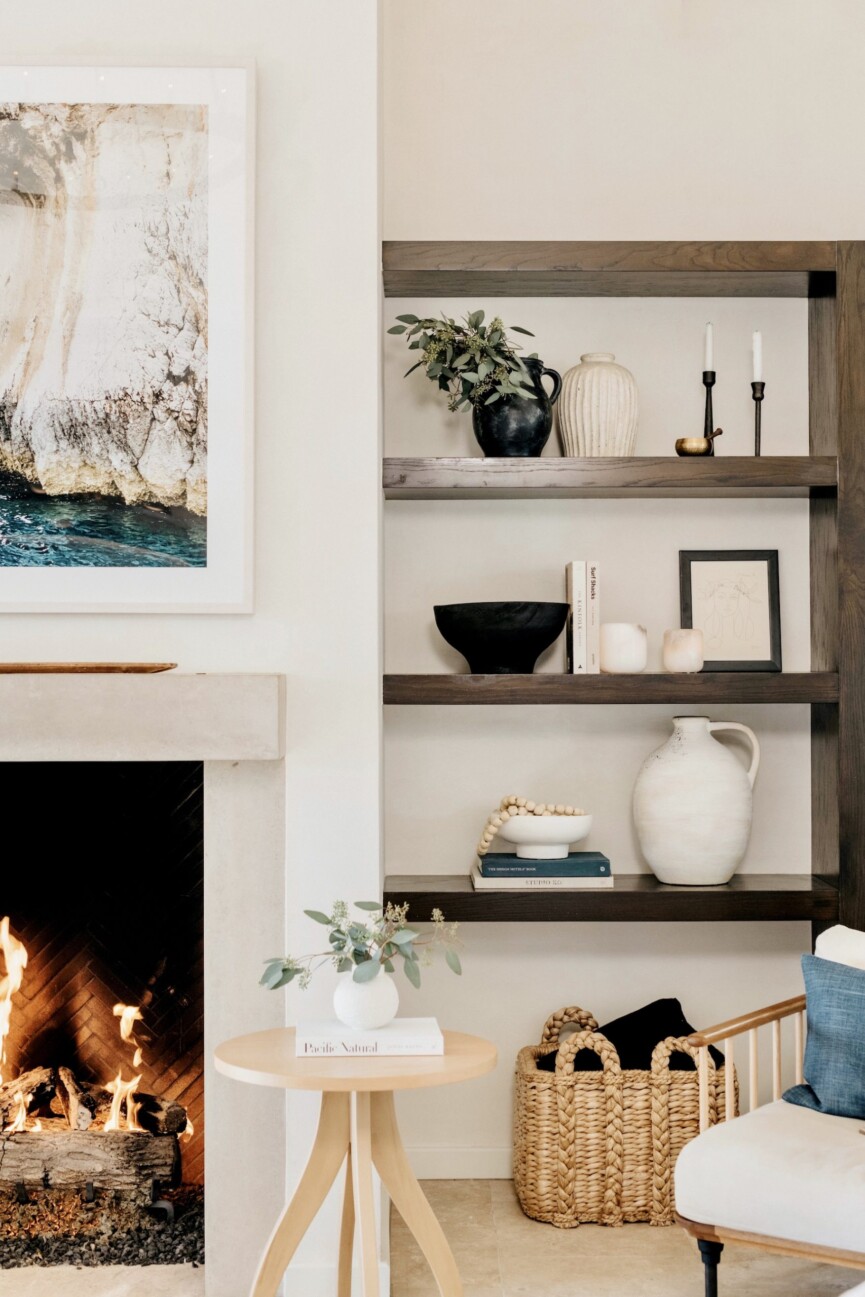 Image by Michelle Nash of Camille Styles' living room
#4: Grouped in a Vignette
Showcasing a vase on its own is expected. But adding it to a group of objects, such as other vases or art pieces, creates a textured vibe. This makes for a quiet moment for a bedroom, guest room, or reading nook.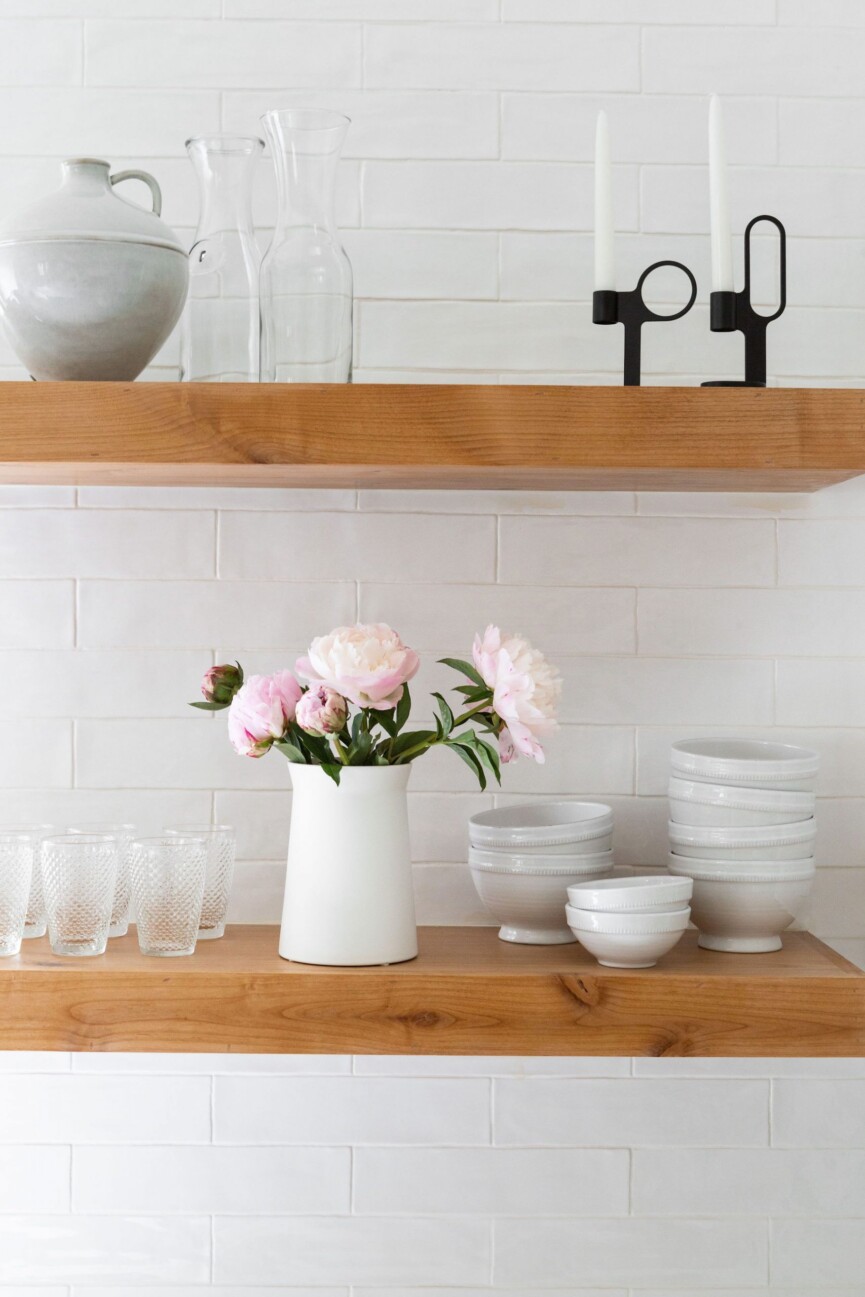 Image by Matti Gresham
#5: Married with Dishes
Pair a vase with dishware of the same color to add dimension to open kitchen shelving. The look breaks up any monotony. Plus, flowers in the kitchen are always a yes.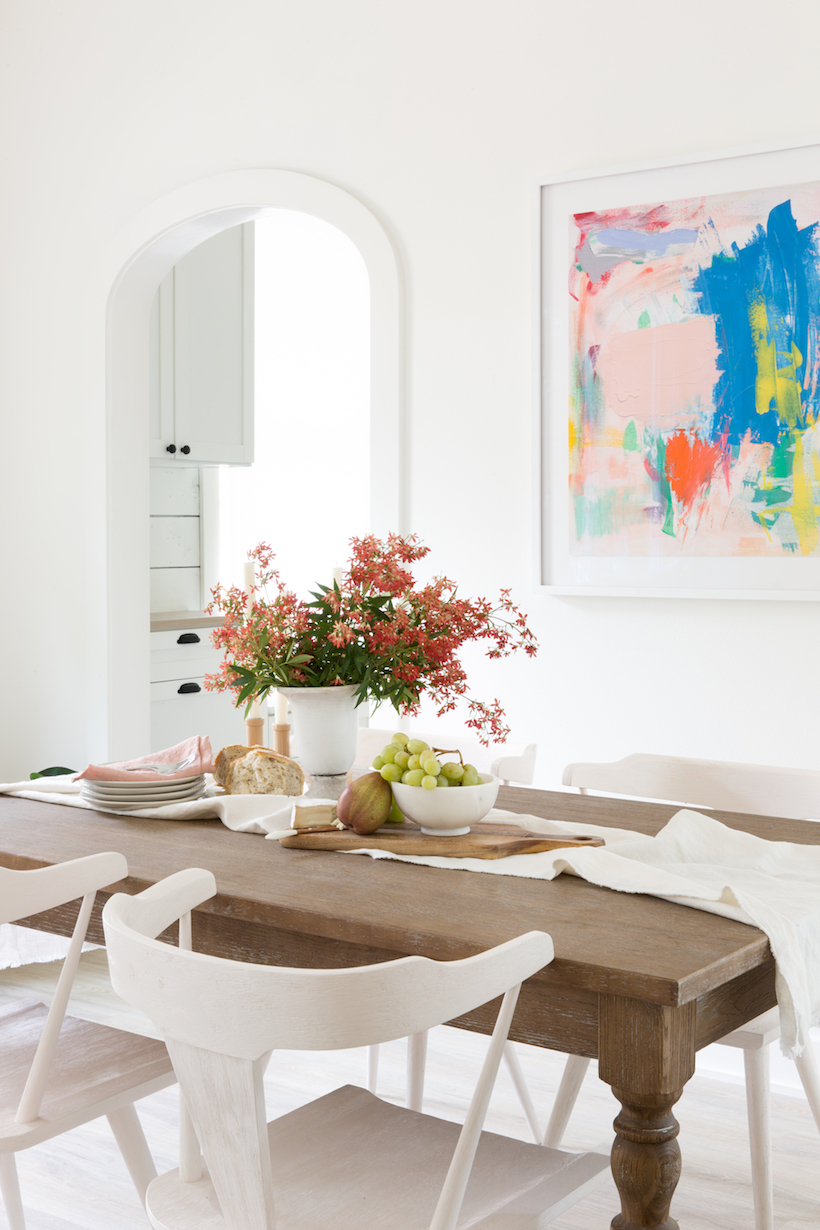 Image by Molly Culver of the previous Camille Styles studio
#6: Standing Tall on a Table
It's so easy to fall back on familiar options. A basic white tee. A gray couch. A fruit-filled bowl as a centerpiece. Ditch this last option (not the first two!) for a vase and greens. Positioning a vase either asymmetrically (balanced by other table accessories) or in the center of a breakfast nook or casual dining table makes for a forever conversation starter.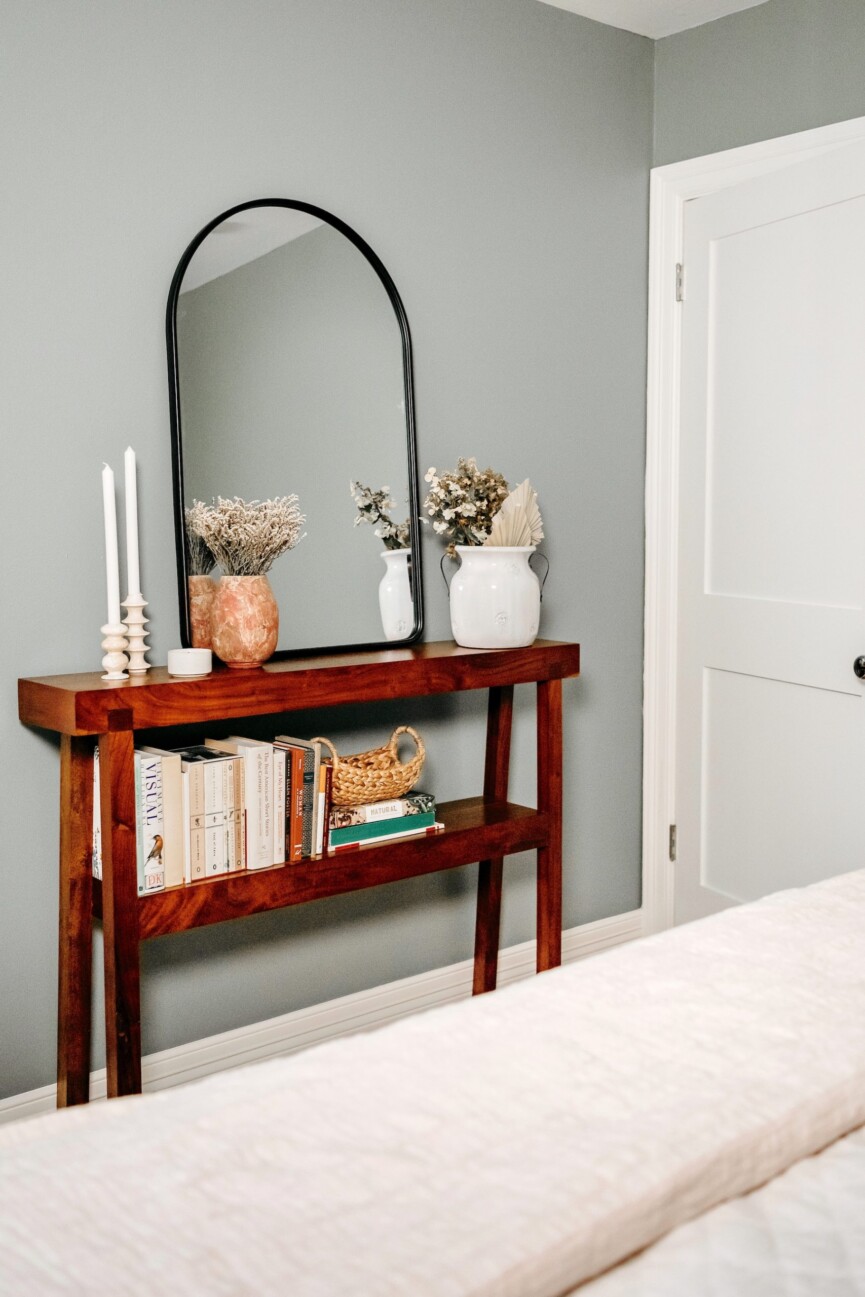 Image by Michelle Nash
#7: Filled With Dried Flowers
Flowers come and go, but the vase is forever. Unless, of course, you fill one with dried flowers. And because the stems and leaves of flowers shrink when they dry out, you can fit more into a vase. This lends instant texture to a room.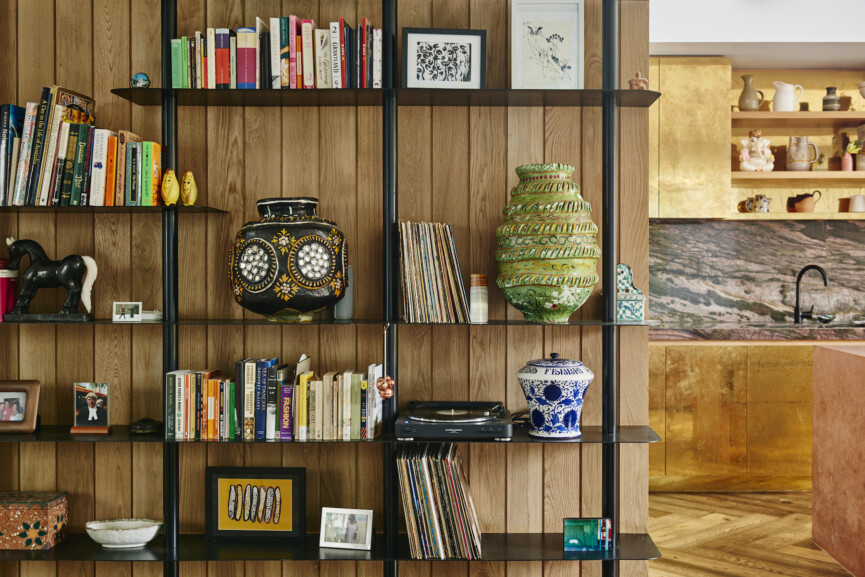 Image by Nikole Ramsay of Alex McCabe's Melbourne home
#8: Showcased as Art
I remember first seeing a salvaged tree trunk for a coffee table base. Brilliant, I thought. I get a jolt from seeing an object's life stretched to new limits—which is why I love seeing an empty statement vase used as an art piece. Where are the flowers? In this case, nowhere to distract from the object itself. Let the vase steal the show propped on a shelf or mantel sans blooms.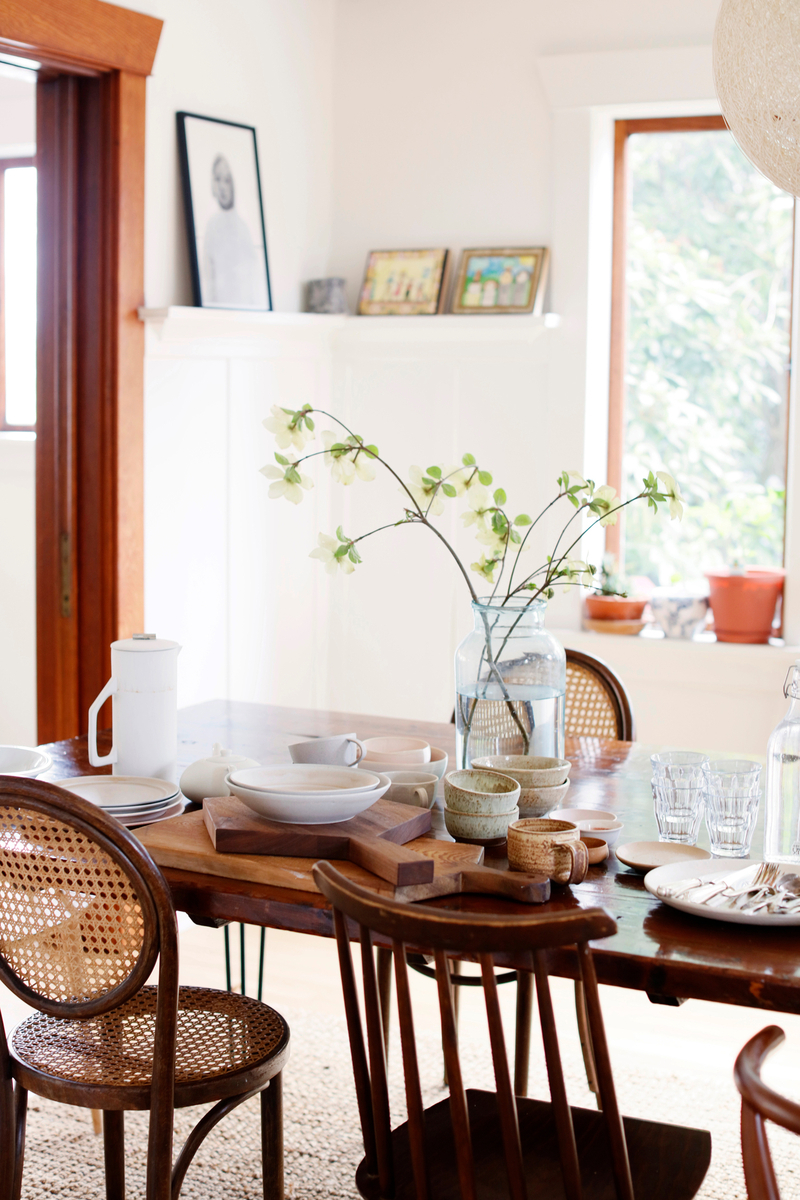 Image by Michelle Nash of Aran Goyoaga's Seattle dining room
#9: Allowing the Blooms To Shine
And yes: A clear glass vase filled with bright blooms still steals the show. Place these in an area that receives a lot of traffic—i.e., the center of the kitchen or on a living room coffee table. That way, you can appreciate fresh flowers at their peak. Moments like these are fleeting—until you score a new bouquet of lilies at your farmers' market.